Nothing says Christmas time quite like a traditional Christmas market. Whether you're looking just to immerse yourself in festivity or hoping to find the perfect gifts for your loved ones. Just picture yourself amongst beautiful log cabins and decadent Christmas trees whilst you sip mulled wine and listen to your favourite carols. Doesn't this sound like the perfect way to start your Christmas?
If your answer to that question is yes then here is a list of the top 10 Christmas Markets, to ensure that you get the best Christmas experience.
Christmas Markets Near Me
1.The Winchester Christmas Market
Best known for its beautiful historic buildings, the city of Winchester knows exactly how to do Christmas. Its famous market is located in the centre of the City's Cathedral and hosts 112 stalls, a large ice-rink and a German bar. The market will run this year from the 19th of November until to 22nd of December, and really is a great way to begin the holiday season! To find out more you can visit the Cathedral website.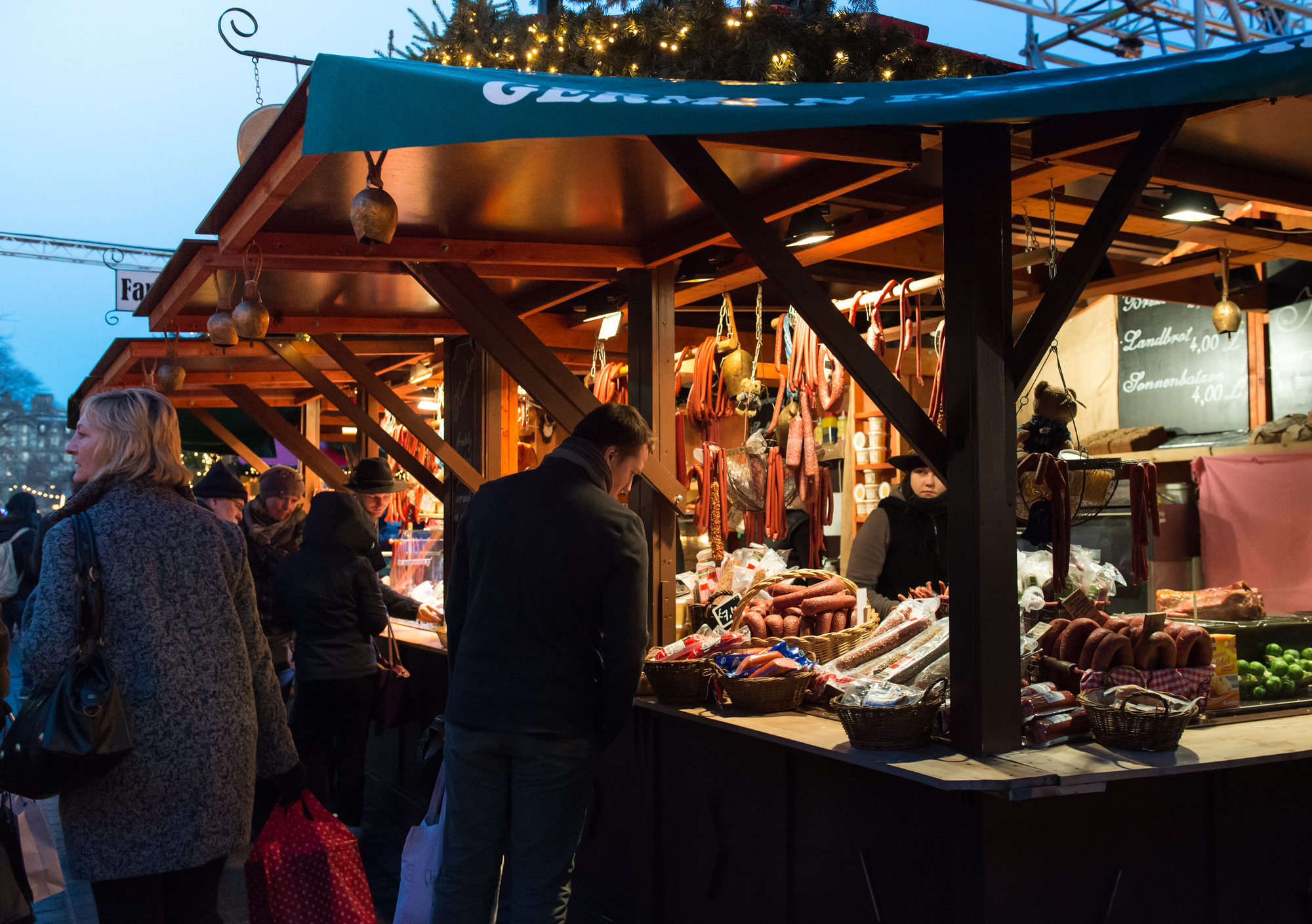 Bournemouth is beautiful at Christmas time. The whole seafront is sprinkled with decoration, including the Christmas Tree Wonderland – a magnificent display of brightly decorated trees leading up to the Alpine Village market. This traditional market holds beer stalls, festive treats and unique crafts for everyone to enjoy, and will be running from the 13th of November until the 3rd of January. You can often find great coach tour packages on sites if you're looking to attend.
3. Edinburgh Christmas Market
Held annually in East Princes Street Gardens, Edinburgh Christmas market is a spectacular event with a variety of stalls, entertainment and a large Ferris Wheel from which you can take in the stunning views of the Scottish Capital. The event begins on the 16th of November and more information, including opening times, can be found on their website.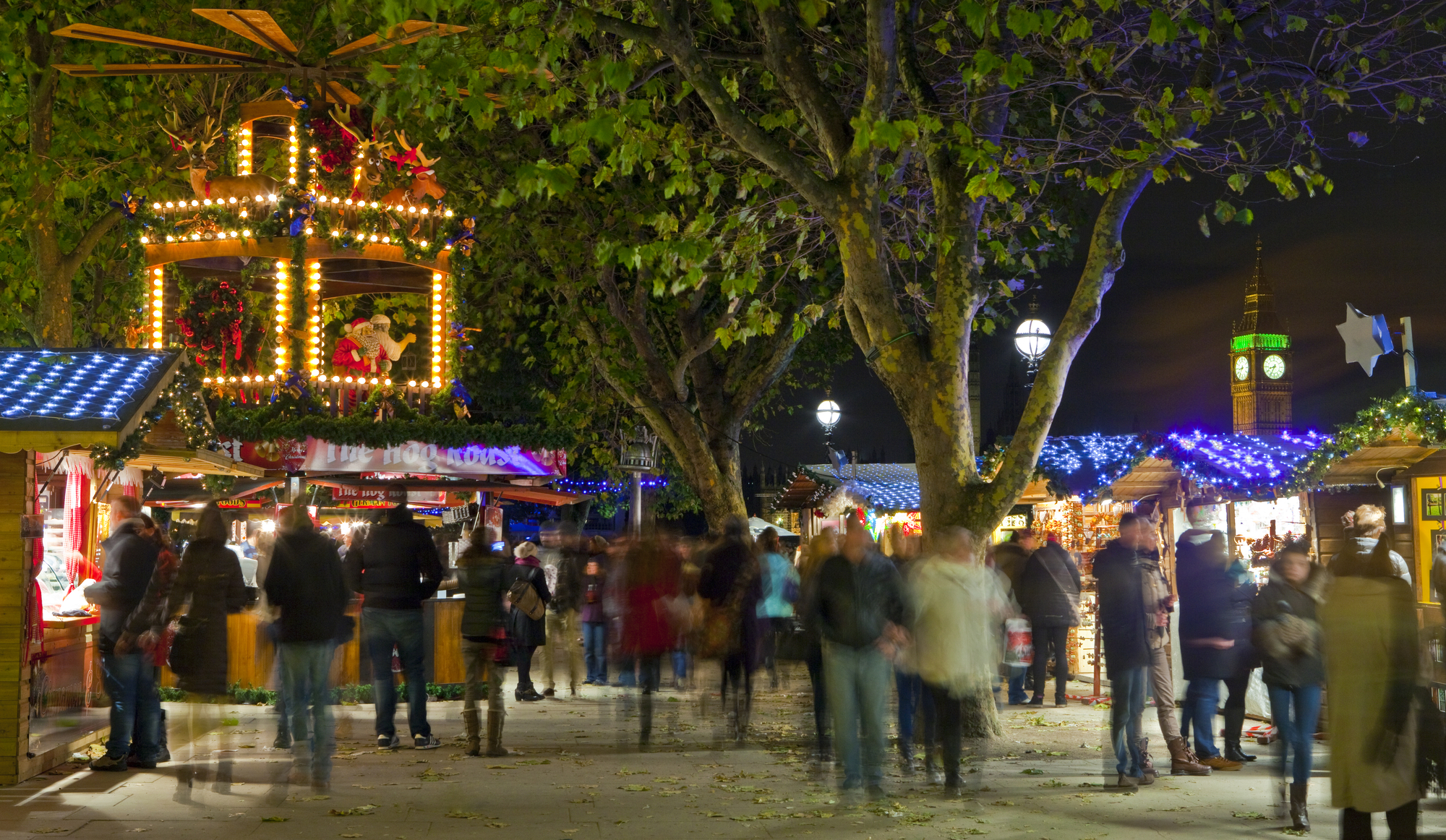 4. Southbank Centre Winter Market
Take yourself for a stroll along the Thames as you celebrate the season at London's famous Christmas Market. Immerse yourself and your loved ones in entertainment such as the pop-up cinema or the circus bar – it's fun for the whole family! The exact dates of this event are still to be confirmed but will be released on the 'Visit London' website soon!
At Manchester's Christmas market you will find the perfect Yuletide gifts, seasonal fun and delicious food. Spreading across the whole city, the Market creates a lively atmosphere and offers a great experience for all visitors. Why not immerse yourself in this vibrant City at Christmas time?
The Manchester Christmas Markets are back for 2021 running from the 12th November to the 22nd December.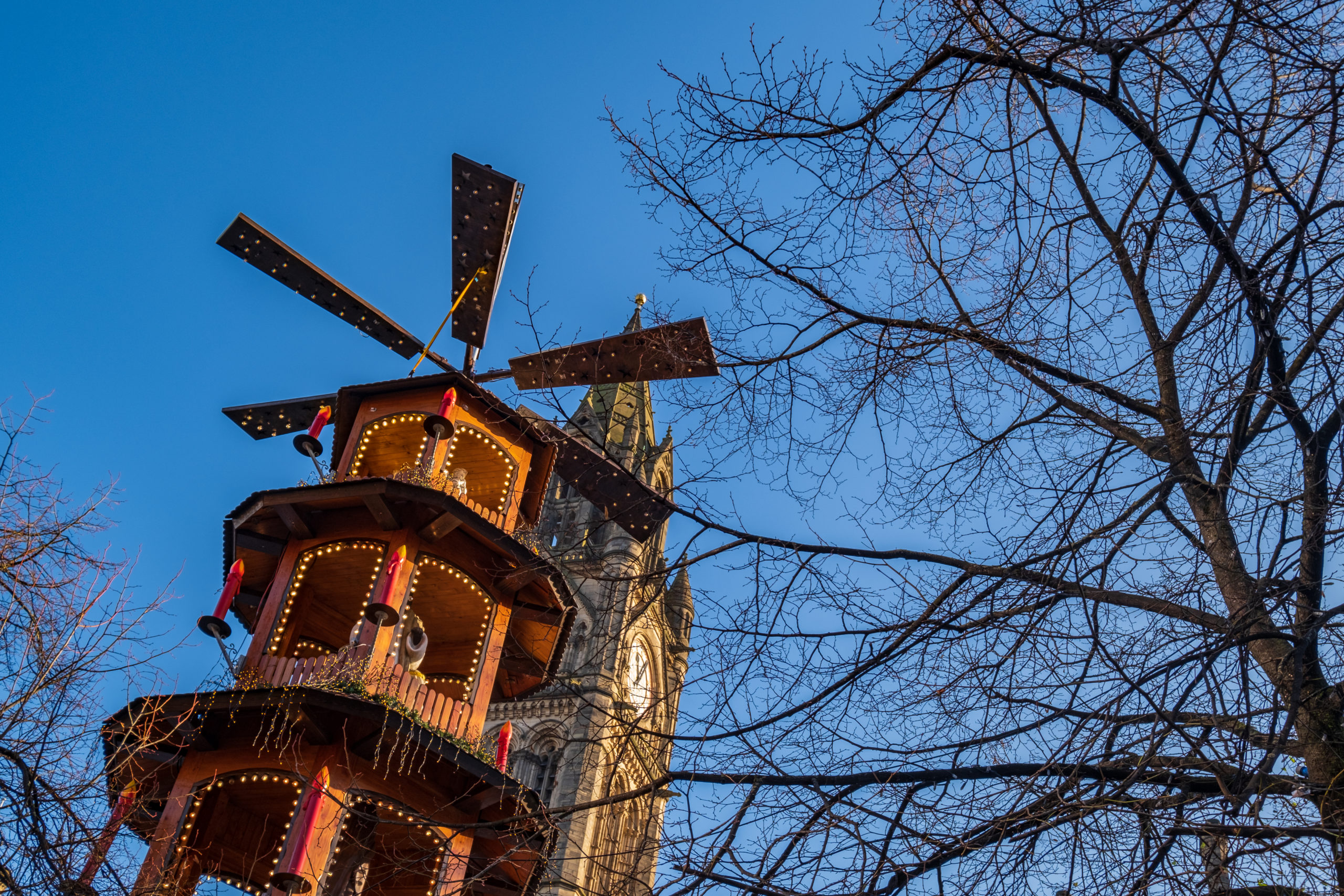 With a medieval atmosphere and festive log cabins, York offers a traditional and charming Christmas Market. The market hosts an array of unique traders and hand-made crafts that make the perfect Christmas gifts. You can also experience the joy of live carol singers and pantomimes throughout the Christmas season.The charming alpine chalets will once again line the streets from 18 November to 23 December, with local businesses selling everything from handmade gifts to delicious treats. '. Whilst you're in York why not check out A Coffee Lover's Guide to Coffee Shops in York
Returning to St Georges Plateau, Liverpool Christmas Market offers many traditions including festive food, handmade crafts and a Ferris wheel that overlooks the vibrant city. Whether you want to enjoy some mulled wine or simply take in the gorgeous views, the Liverpool market is definitely the place for you! It will run from 15th of November till the 23rd of December.
Running from November until January, Christmas by the River is held next to Tower Bridge, at the heart of London city. Filled with cosy cabins and sparkling fairy lights; the market makes for the perfect Christmas celebration. The exact dates are to be confirmed so keep an eye out for this great event!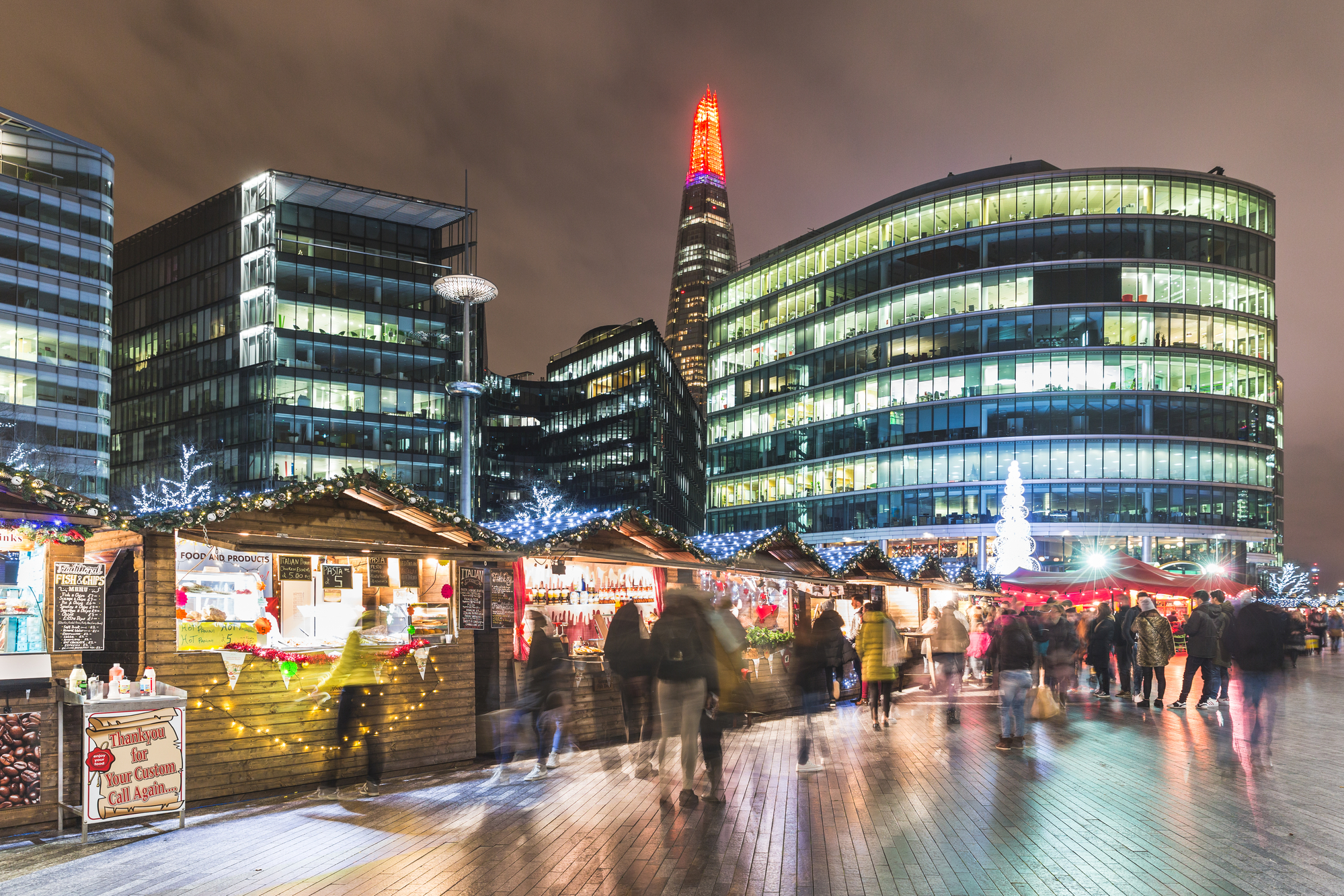 Oxford's beautiful Christmas market makes for the perfect fairytale Christmas. With choirs serenading you as you wander through the stalls, there is something for everyone in this fantastic place. The market will be held from the 9 – 19 December 2021.
Plymouth always has a lively atmosphere, great community and vibrant celebration. The Christmas market is no exception to this offering traditional treats and festivities. Pick up some individual and unique Christmas gifts at Plymouth Christmas Market, located in the heart of the city centre from 2 December to 19 December 2021.
Author bio: Evelyn James is an emerging freelance writer who's passionate about arts, culture and travel. Growing up as part of a large, creative family – many of who have started their own businesses – Evelyn has always loved experimenting with new ideas and exploring new places. When she isn't writing, she can be found scrolling through Pinterest or curled up with a book.