Last weekend was the first one where we had the entire family back together, Xene had returned from Uni, Lochlan, Neva and Kaide had finished college and high school, and the three smaller ones only had a three day week ahead of them, so when the lovely people at Melsop Farm park invited us along to watch their Christmas Spectacular, we couldn't wait for a family day out.
We have never visited Melsop Farm Park before, and as the children are all animal lovers it was lovely to visit somewhere new, we much prefer places when they are less crowded, so tend to visit out of season, which usually means its wet and cold, but we were all kitted out in warm clothing, so it was perfect.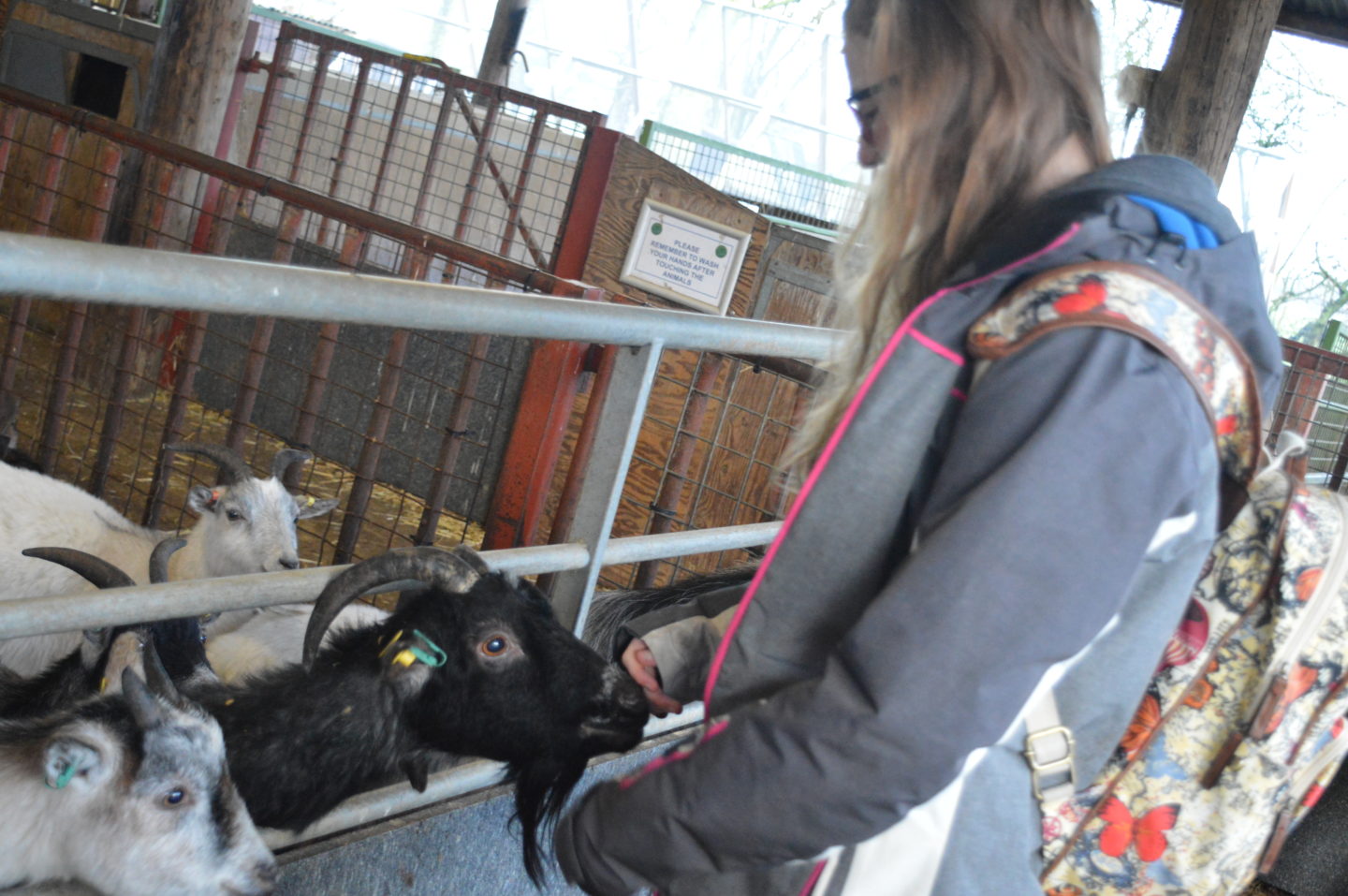 Melsop Farm Park itself is home to lots of different animals, and it really is in the middle of the Norfolk countryside, we arrived just after lunch, which gave us a couple of hours to explore the farm park before taking our seats for the Christmas Spectacular.
The Melsop Farm Park Christmas Spectacular takes place inside a beautiful little theatre within the farm park and features various variety acts, including magic,  dancing, comedy and circus type acts. The company responsible for the entire show is Alex Morley Productions. Tickets cost just £12 for adults and £10 for children which includes entrance to the farm and indoor and outdoor play areas. If you wish your children to visis Santa's grotto it is an additional £5. The Christmas Spectacular is running at Melsop until New Years Eve. Call 01953 665001 to book your tickets or book them through the Melsop Farm Park website.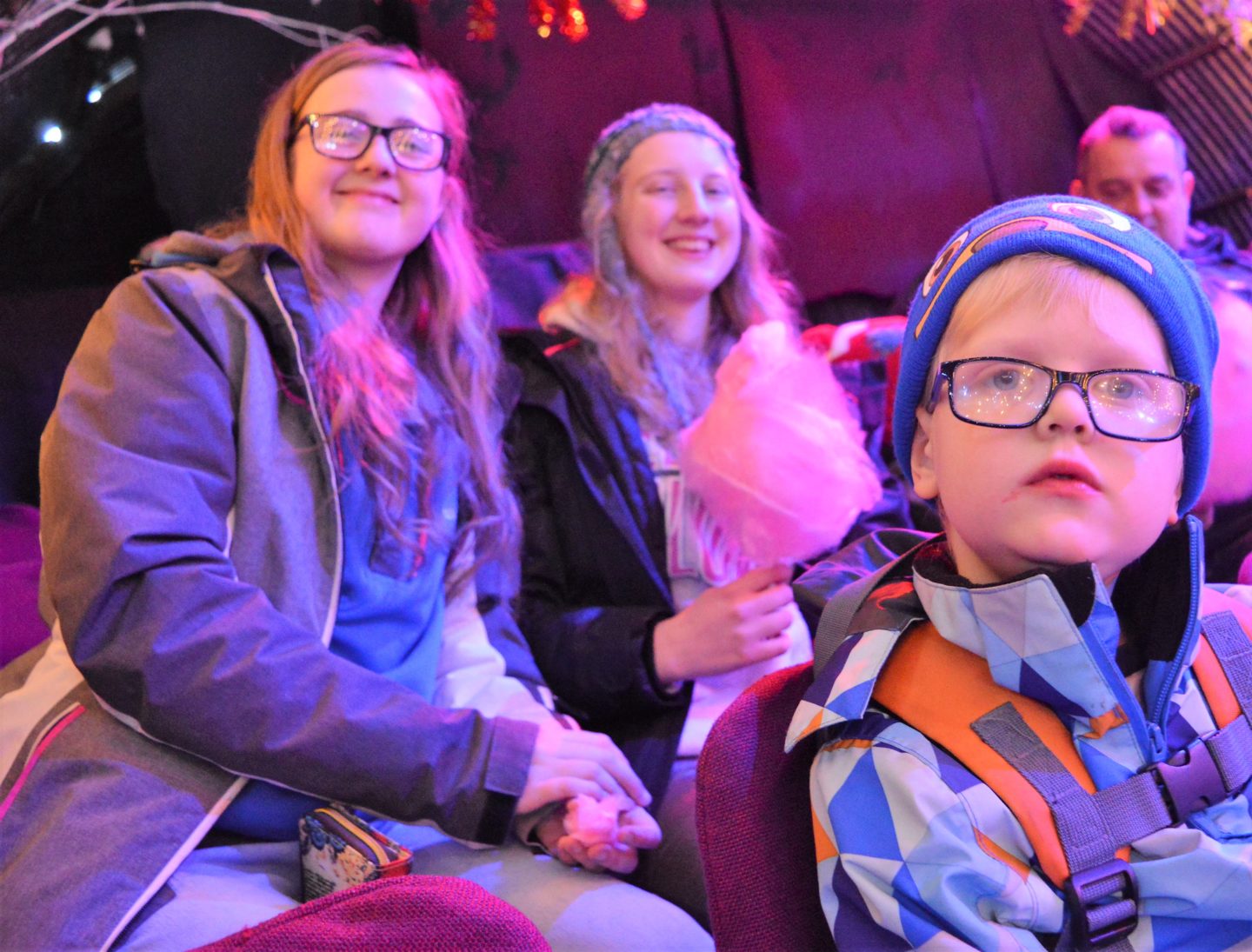 The theatre opens 30 minutes before the show begins, we entered the theatre about 3.15 as our show tickets were for 3.30pm, it was beautifully decorated with twinkly lights and there was a choice of tiered seating, we could have fitted along an entire row, but chose to split 4 and 5, so that we could all hear what the other was saying! here was a small kiosk near the stage selling popcorn, candy floss and circus equipment, Tyrus and Viggo are huge candy floss fans, so we grabbed a couple of those whilst we waited for the start of the show.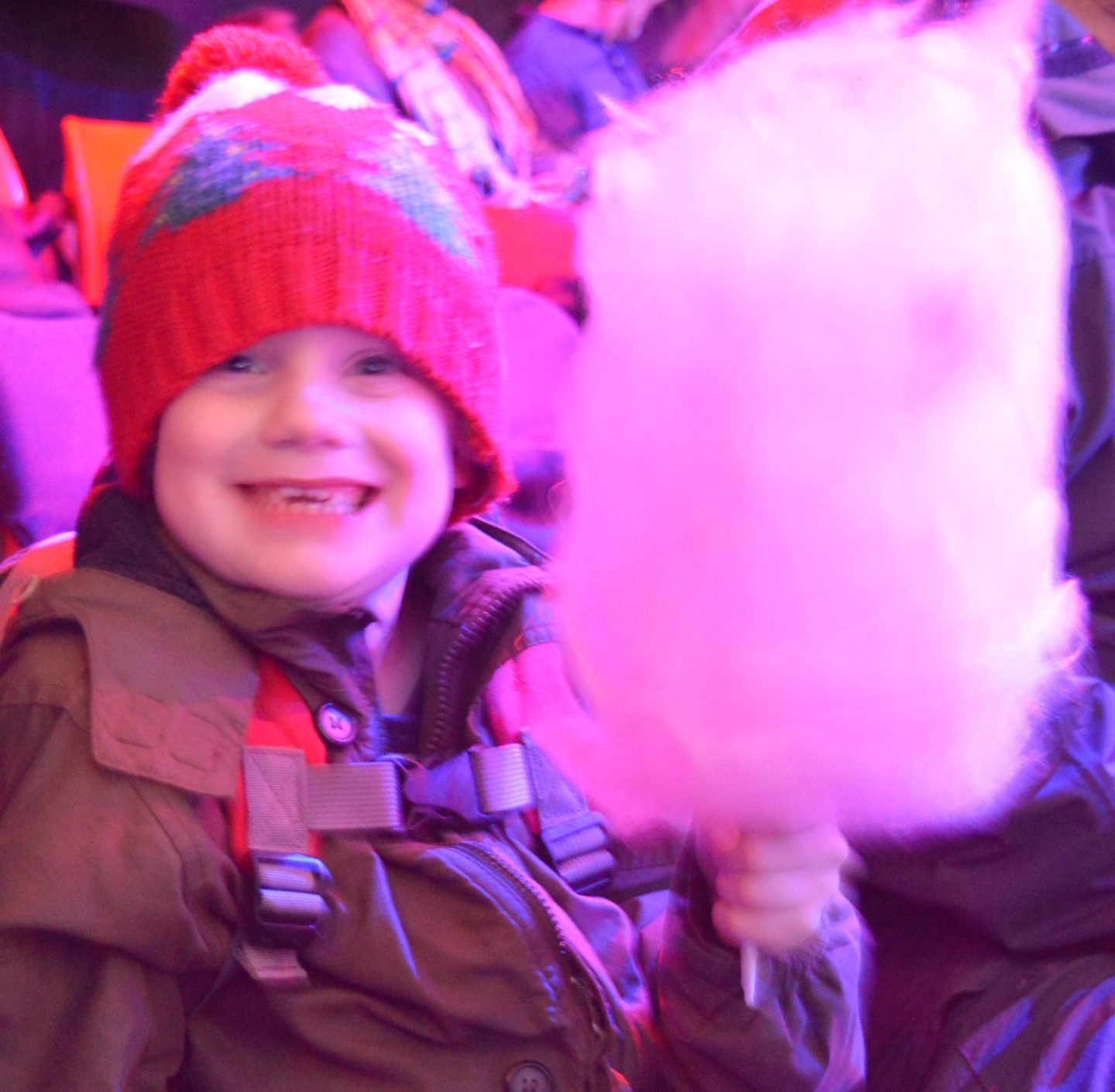 The show opened with a very powerful singer called Natalie and the host Robbie, accompanied by 4 dancers, Natalie sang a number of Christmas tunes throughout the show, and the dancers had some amazing costumes.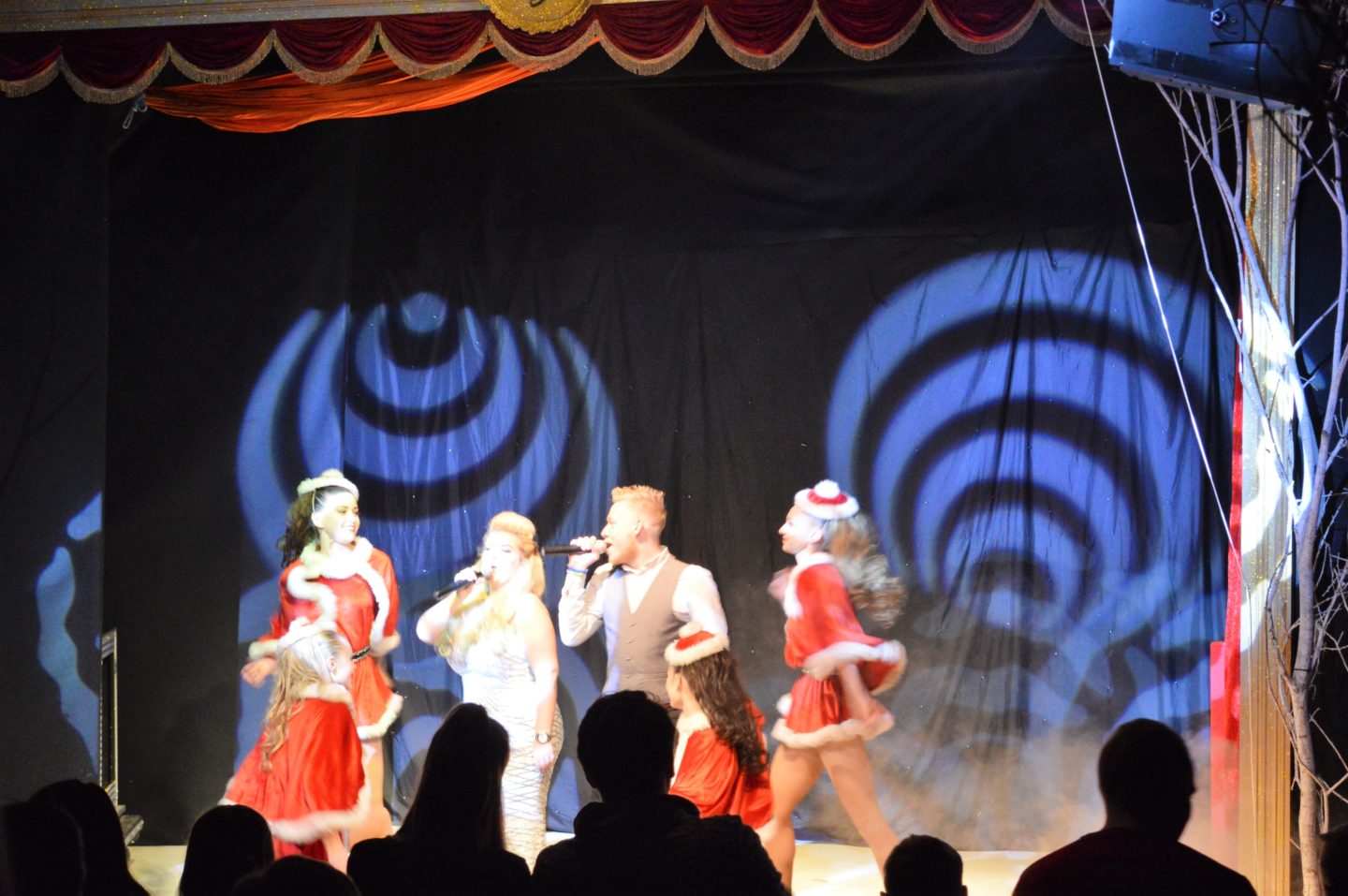 The person in charge of the show and held it all together is a comedian/magician called Robbie, who made us laugh throughout the entire show and also had the children enthralled with his magic tricks, although their favourite was definitely the slapstick element, with the help of his trusty sidekick Josh, who had the children in stitches.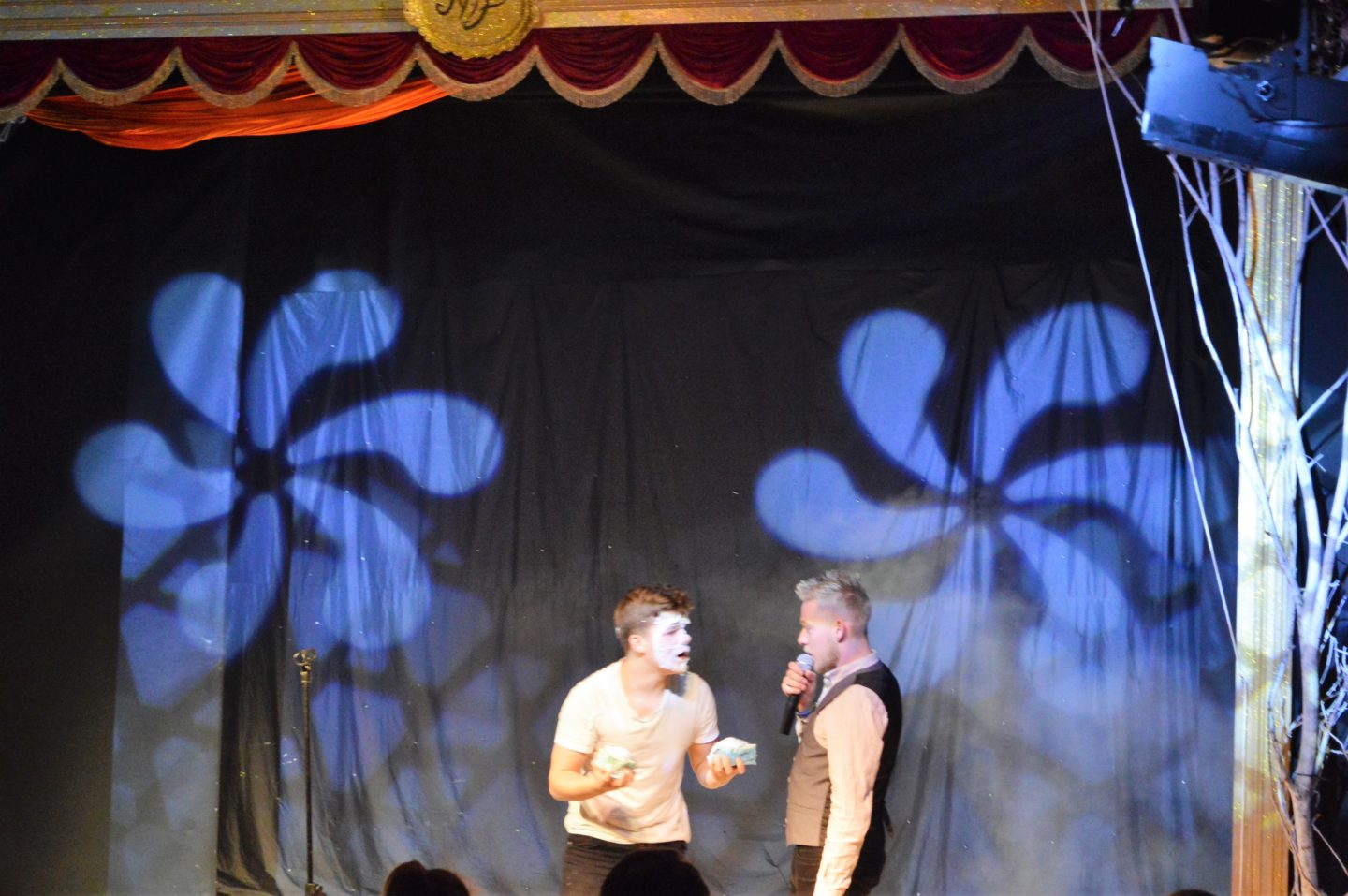 The young children were watching with open mouths when Chintzy was spinning and twisting in the air, accompanied by Natalie singing Never Enough.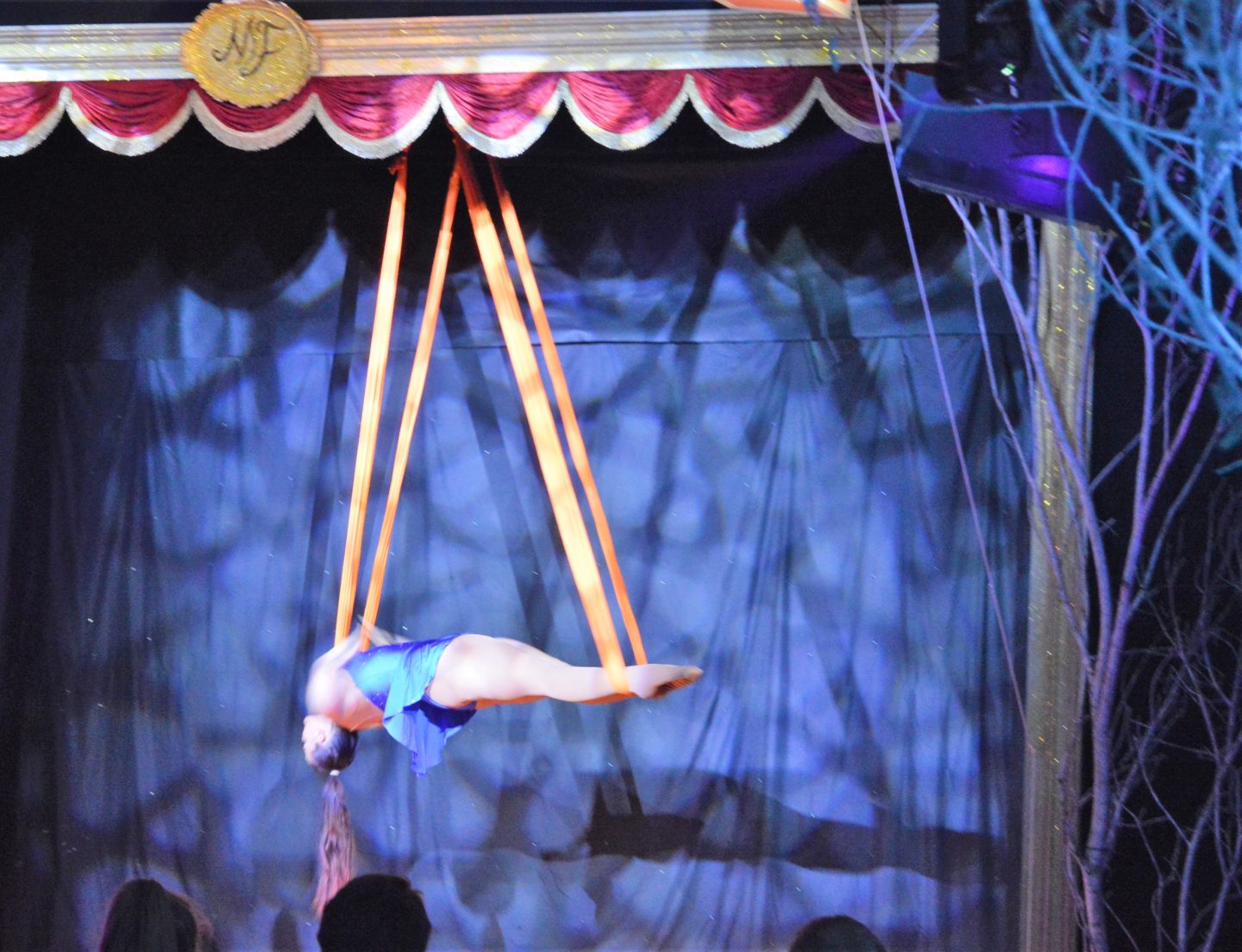 There is a really family and community feel to the entire show, with a guest performance from the local stage school, which Eowyn loved as she is a keen dancer herself, the children would performed their circus skills were obviously related to another cast member, who astounded us all with her ball juggling skills, with her FEET! When I purchased the candy floss, they were teaching the younger cast members how to colour the sugar and make the popcorn.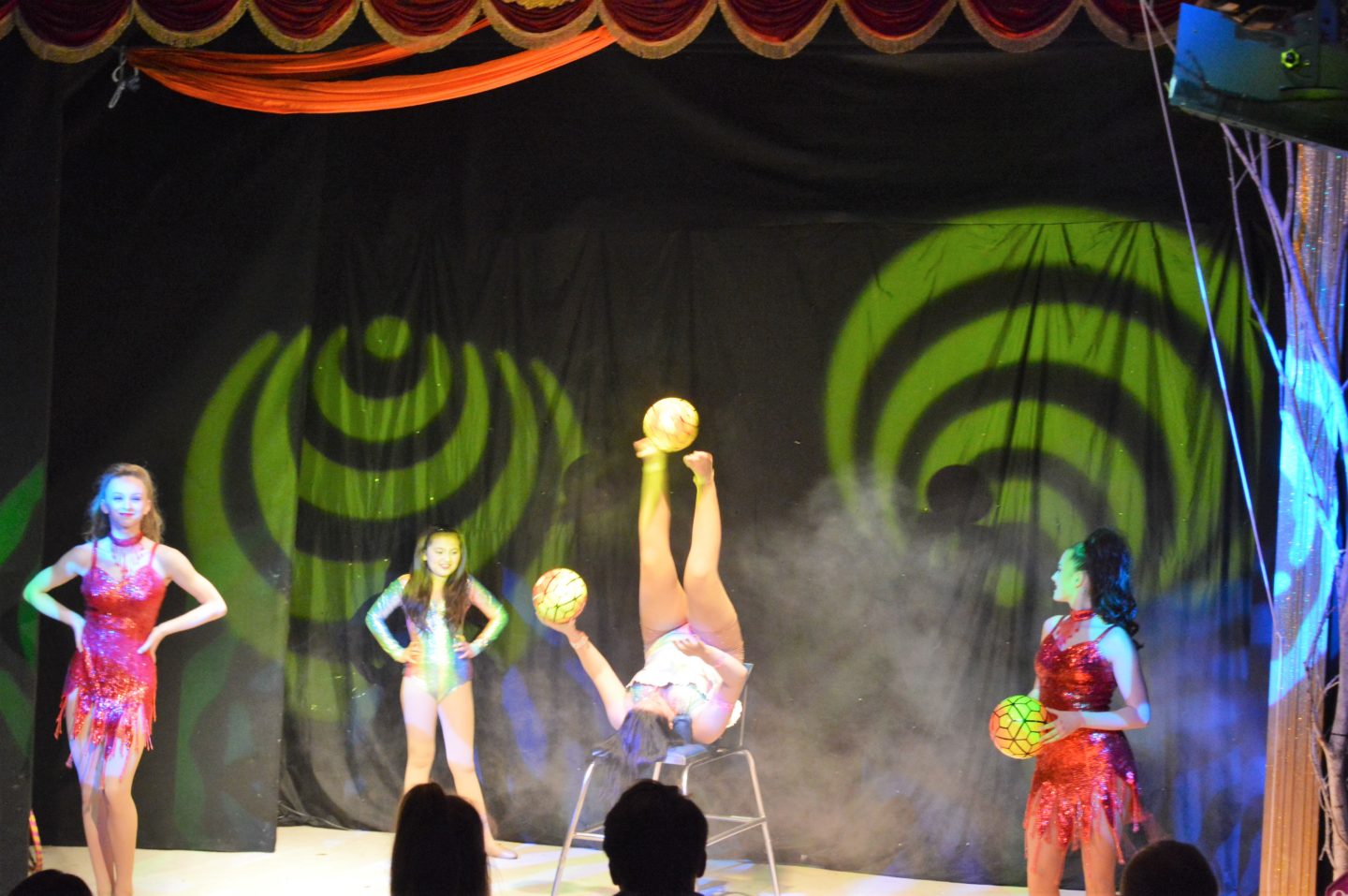 The entire show lasts 2 hours and I must admit both Asa and I were a little unsure if the younger two would sit there for the whole time, but it passed by so quickly, there is also a 15 minute interval, which was helped along with a very large bag of popcorn, courtesy of Robbie, who gave us a little bit of history about the theatre and explained how it had literally just been an old storage shed 3 years ago and they had transformed it into this beautiful little theatre.
If you are looking for a brilliant afternoon's entertainment, with the added bonus of seeing some very cute animals, then this is a perfect day out for the entire family.
We were provided with complimentary tickets for the Christmas Spectacular, all thoughts and opinions are our own.