Exploring the neighbourhood and watching the Christmas lights displays pass as you look out the window is a childhood memory that just sticks with you. If you are looking for the best Christmas light displays the options are endless.
Sticking close to home, visit the richer neighbourhoods for the best local Christmas lights Displays. Keep an eye on social media to find the neighbourhoods with houses that go over the top with amazing displays and music each night.
Celebration Florida the town created by Disney loves to take the Christmas lights displays overboard and can be seen features on the Disney Channel every Christmas. If you plan a holiday trip to Disney hop on down to calibration to see them up close and personal.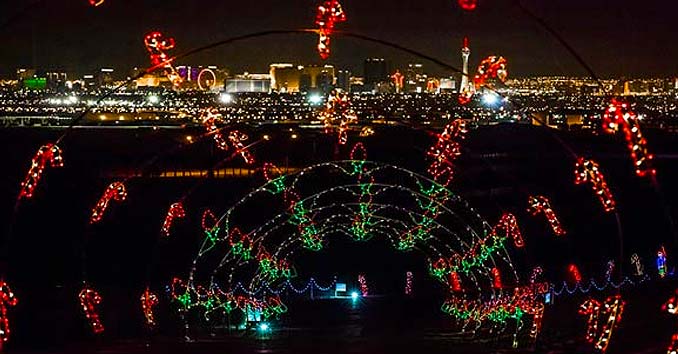 Hop in the car and visit the Las Vegas Motor Speedway for over 4000 Christmas light displays without ever leaving your car. This fun Christmas light adventure is well worth the time to stop by and check out when you are in town on your holiday vacation. The best part? For this one, you can stay in your nice warm car.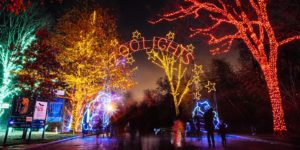 Many zoos have zoo lights events going on that you can take advantage of but if you can make it to the Smithsonian's National Zoo you will hit the jackpot with over 500,000 lights on display. If you can't hit the Smithsonian you will find dozens of major zoos around the US holding similar events including the Detroit and San Diego zoos.
Visit Branson, Missouri for a 5 story tall special effects Christmas tree with 350,000 Christmas lights synchronised to music. This dazzling display can be found inside Silver Dollar City theme park.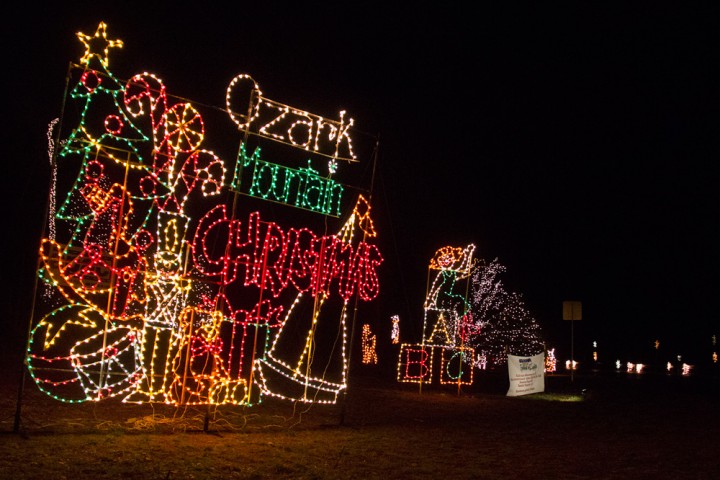 Head on down to Austin Texas for a visit to Zilker Park's trail of lights. This massive light display proves as always that everything is bigger in Texas. This 1.25-mile tail has 50 light displays, over 100 lighted trees, and the LARGEST free-standing man-made Christmas tree in the world.
North Pole, Alaska hosts a 6 week Christmas In ice festival every year bringing the magic of Christmas to life. While you won't find Santa's real workshop here it will still be a magical experience for the entire family and bring the magic of Christmas to life for your children. Bundle up and explore the festival and lighted ice sculptures that bring this Alaskan town to life.
If you are looking for places in the UK, Yorkshire is one of my favourite places (although I may be biased, growing up there in my teenage years) check out these amazing 21 Magical Christmas Events in Yorkshire 2018
We all know the Macy's Christmas Day parade but did you know you can hop on down to Philadelphia for the Macy's Christmas Light Show? With a Magical Christmas tree and over 100,000 LED lights, this is a light show to remember with all of Macy's flair.
Do you have a favourite Lights display where you live ?