Looking for Pumpkin Patches in Norfolk ? With the children all back in school, after the summer holidays, thoughts turn to Halloween, already families are starting to think about how to spend their days during October half term to keep the children amused, and wondering what to do in Norfolk.
One particular day out is becoming very popular, families are choosing to visit a local Pumpkin Patch and Pick Your Own Pumpkin, so if you are in East Anglia and want to find your perfect pumpkin, check out some of the local farms that have pumpkins for sale, choose a specific pumpkin farm, or find a pumpkin patch nearby, whichever way you decide you will get to choose the size and shape of your very own pumpkin.
Pumpkin Patches in Norfolk
White House Farm
White House Farm is a lovely PYO site throughout the warmer months, with cafe, butchers and Farm Shop, there are also lots of independent businesses that can be found on site. There are plenty of pumpkins to be picked , just stroll out to the field and pull them from the stalk, whilst you are there why not stop for a hot drink in the cafe, dogs are welcome on leads in the cafe too, to keep up to date with the pumpkin patch hours and news, follow their facebook page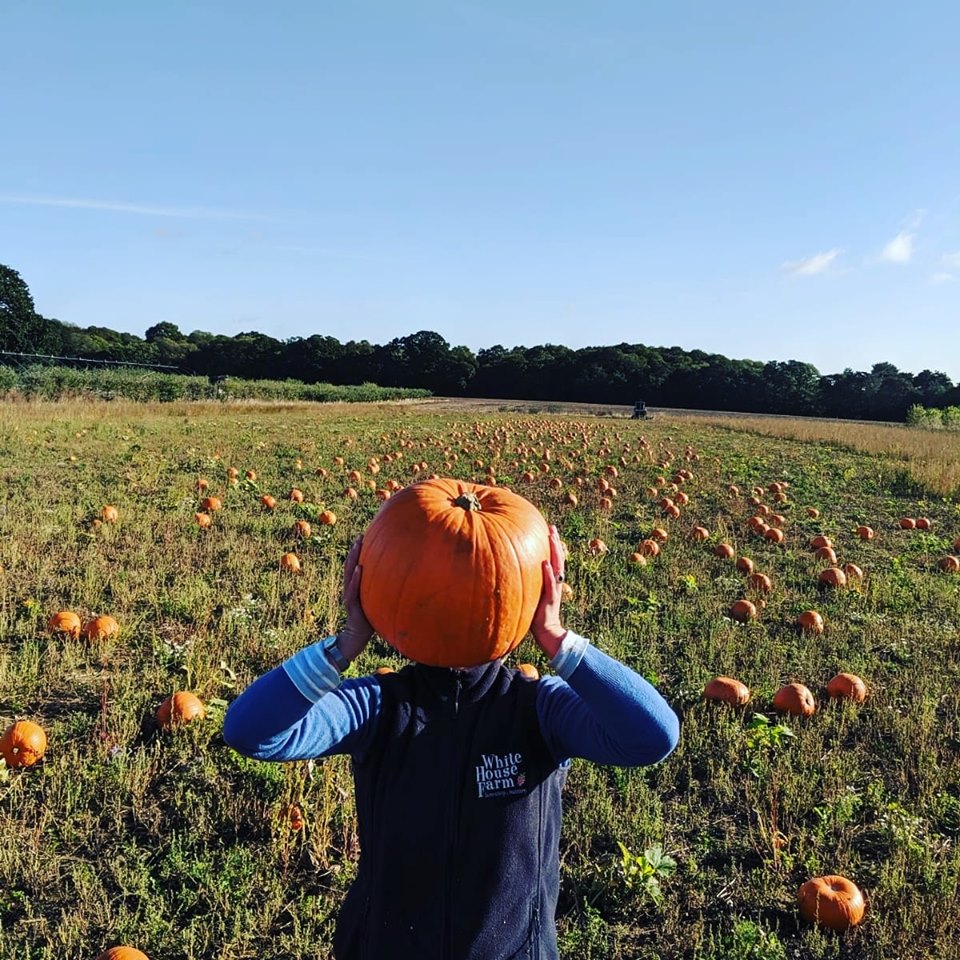 Address : Wroxham Road, Rackheath, NR13 6LB
Opening Dates and Times: TBC for 2021
Pumpkins are individually priced.
Hill Farm
Hill Farm is located a short distance from the City Centre, with plenty of pumpkins available. When you arrive, you will need put on your face mask and check in at the farm shop. No dogs are allowed on the field, payment via cash or card payment.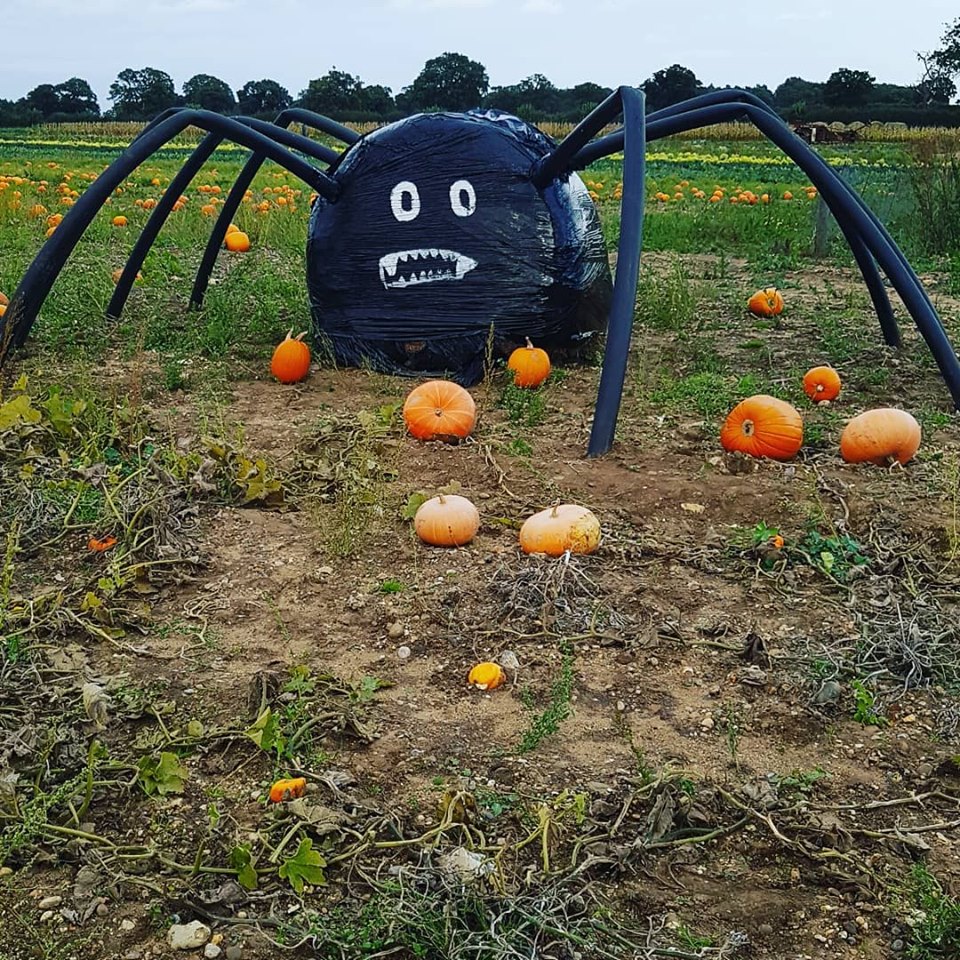 Address : Norwich Road, Horstead, NR12 7BA
Opening Dates and Times: TBC for 2021
Pumpkins are individually priced.
Algy's Farm Shop
Algy's Farm Shop has got you covered again this Halloween. You can pick your own homegrown pumpkin direct from the field in all shapes, sizes and colours, just make sure to bring your wellies. On weekends and daily from October 24 (both 11am to 2.30pm) there will be woodfired pizzas available too.
You can check out the latest updates on their facebook page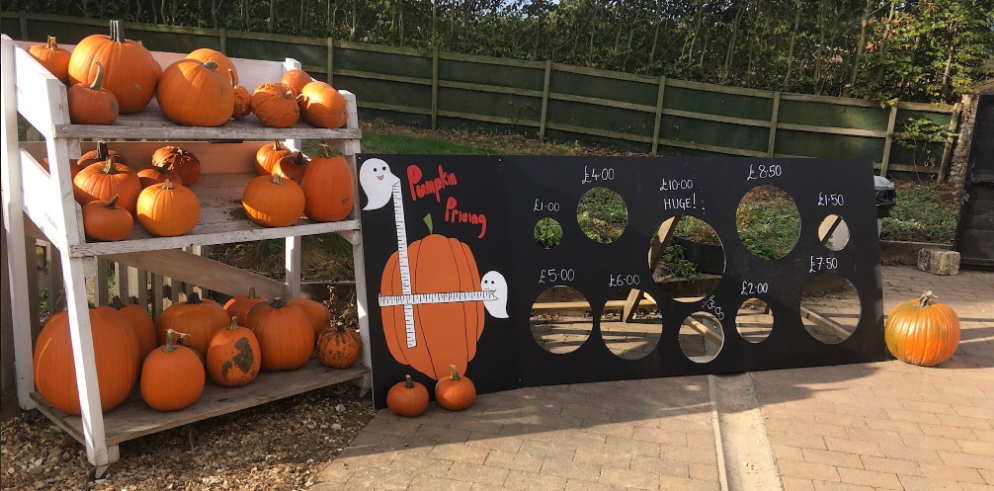 Address : Billingford Road, Bintree, NR20 5PW
Opening Dates and Times: TBC for 2021
Pumpkins are individually priced.
The Pumpkin House
The Pumpkin House opened its doors for the first time last year at Brookhill Farm, customers can select one from the shelving which is made out of scaffolding boards, with over 1,000 to choose from ranging in size. To keep customers safe there will be lots of hand sanitiser stations, a one-way system and only one group allowed in the house at a time. New for 2020 a miniature pumpkin house perfect little witches and wizards. New for 2021 our 'Hay Play' a fun filled area full of hay and straw for little ones to roll, throw and jump in.
Parking is in a farmyard, so don't forget to bring your wellies! Check out more info over at Pumpkin House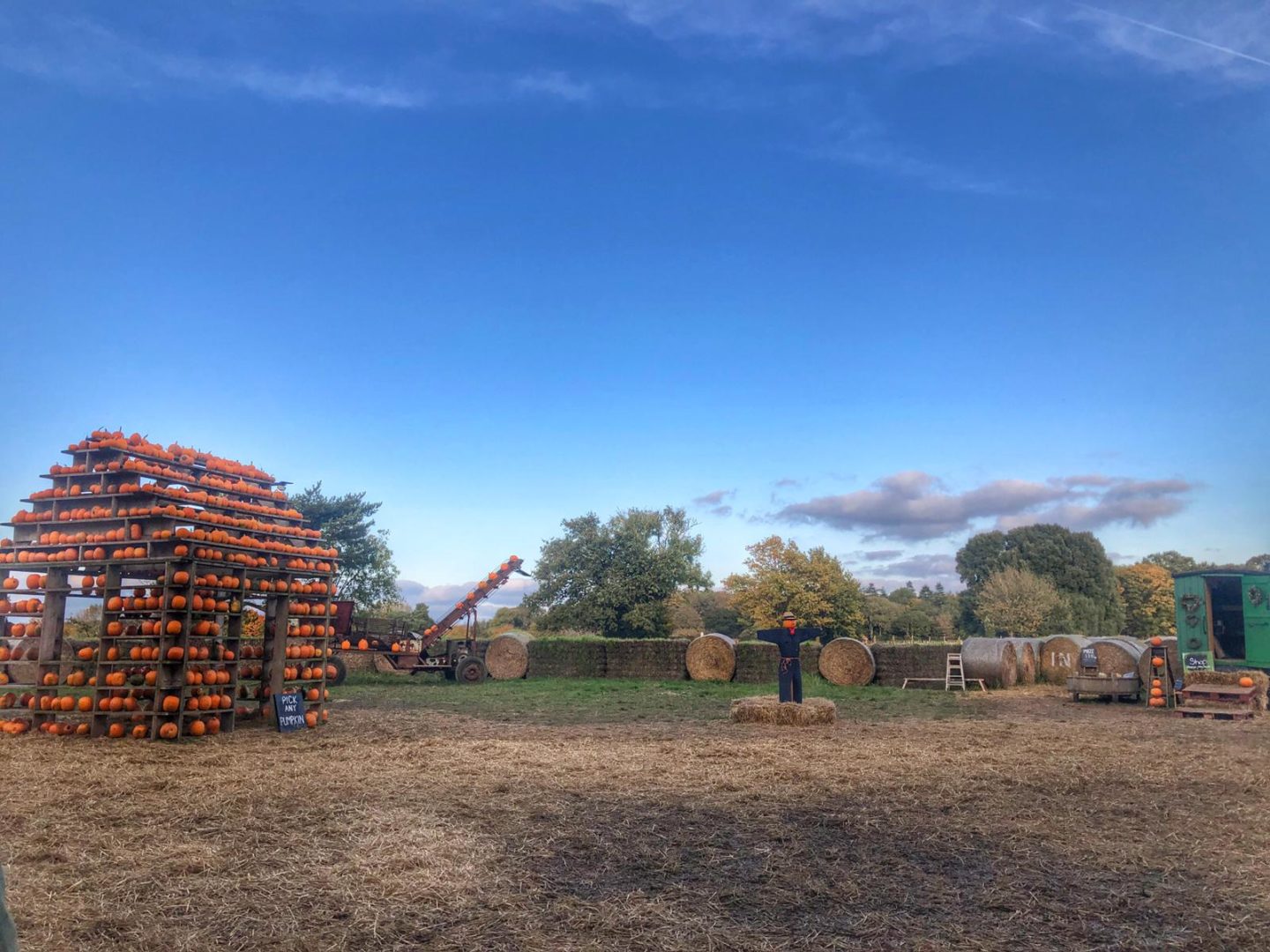 Address : Brookhill Farm, Fakenham Road, Thursford, NR21 0BD
Opening Dates and Times: Friday 22nd October until Sunday 31st 10am -4pm
Pumpkins are individually priced.
The Tacons
The Tacons is a Farm shop with a PYO field. They are open for PYO Pumpkins every weekend from the beginning of October from 10am to 4pm. Pumpkins individually priced. The farm shop is open daily from 9am to 6pm with great local produce, we have had lots of different fruit and veg from The Tacons in our veg boxes and it's amazing produce.
Check out their facebook page to keep up to date with the latest details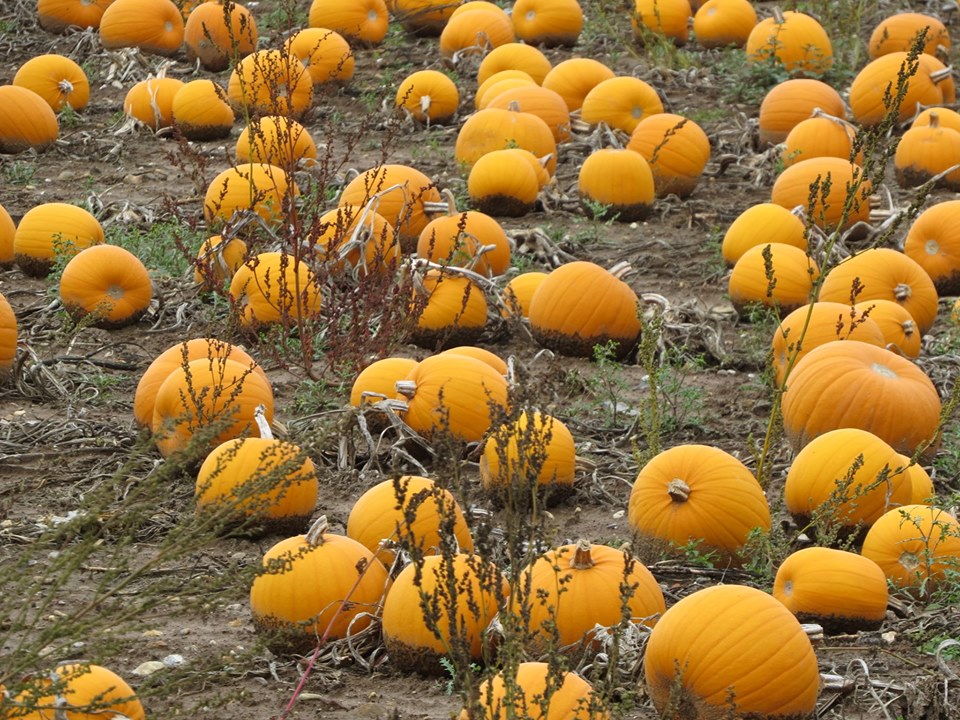 Address : The Grange, Rollesby, Great Yarmouth, NR29 5AJ
Opening Dates and Times: TBC for 2021
Pumpkins individually priced.
Old Hall Farm
Old Hall Farm Pumpkin PYO is back for 2021, starting on 8th October and ending on 31st October.
Entry is £5 per car, including a free pumpkin! Other pumpkins and gourds will be available to purchase on the day.
Farm walk and café also available. BBQ at the pumpkin patch over 30th and 31st October, as well as face painting and cake stall!!
The café is open from 9am-5pm. No dogs I'm afraid due to livestock on the farm
The site is all terrain pushchair accessible but wheelchair users should make contact before visiting. The site around the café is wheelchair friendly but the fields are not level. To keep up to date check out their Old Hall Farm facebook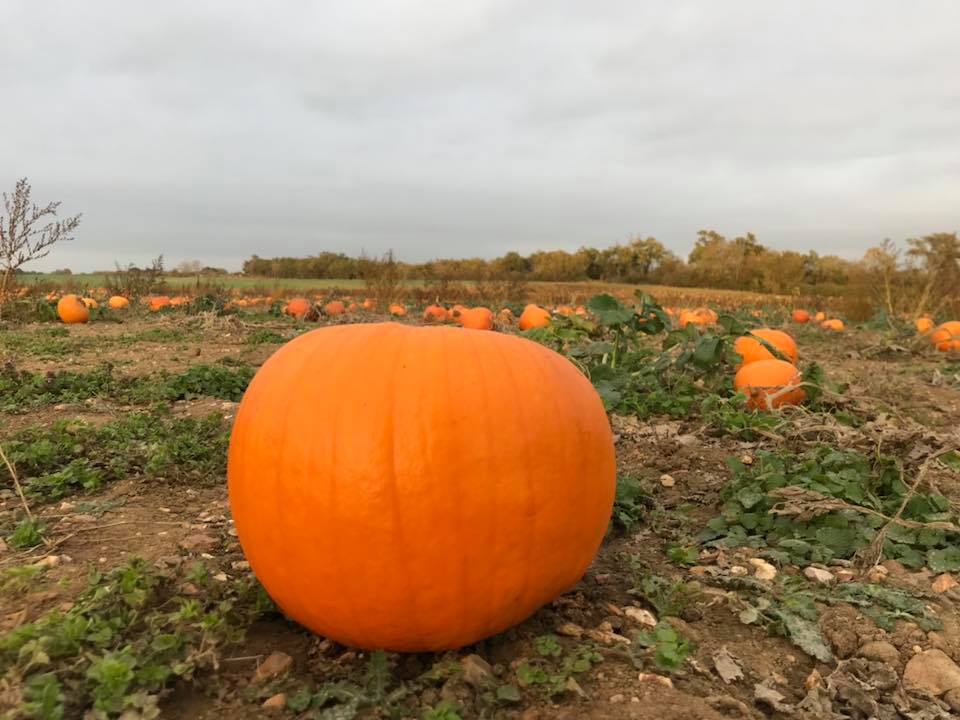 Address : Norwich Road, NR35 2LP Woodton, Norfolk
Opening Dates and Times: Opening 8th October and ending on 31st October.
Pick up a wheelbarrow and venture into Rookery Meadow's very own pumpkin patch.
Tickets need to be booked but guests can turn up at any time, but last entry to the pumpkin patch is at 3pm. You can now book your tickets for entry to the Pumpkin Patch. Tickets are free, you just pay for the pumpkins you choose.
While carving their pumpkin visitors can treat themselves to refreshments and wander around the craft stalls on display.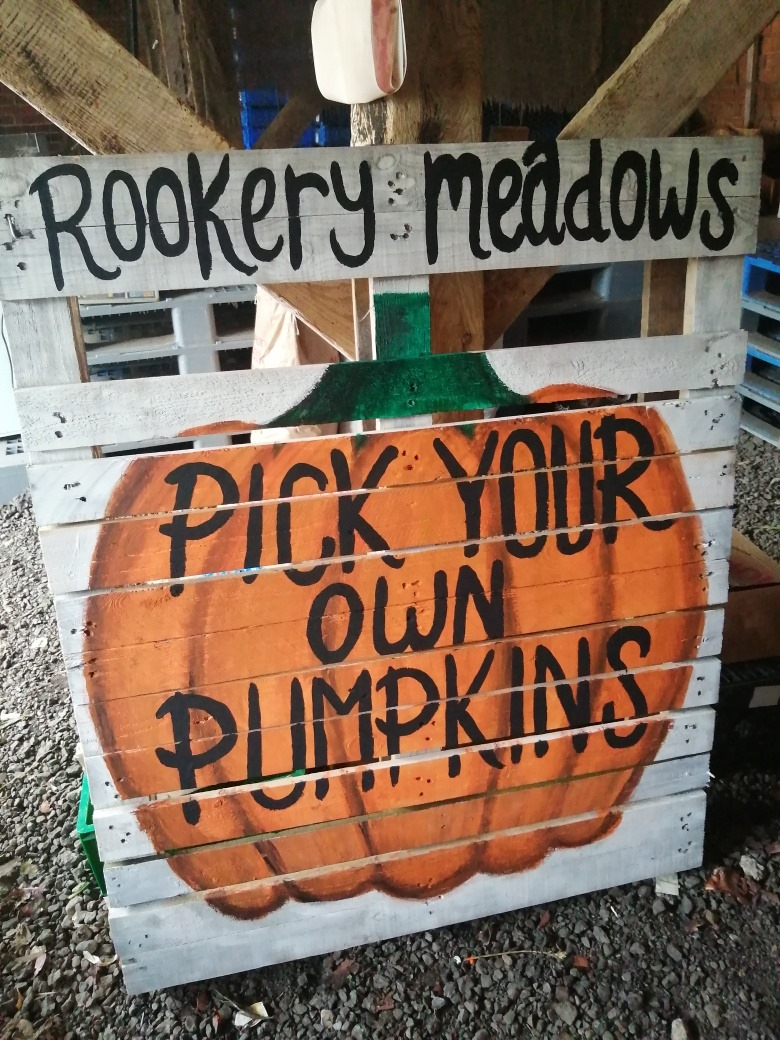 Location : Rookery Farm, Watton Road, Attleborough, NR17 1LB
Opening Dates and Times : 16th October to 31st October 2021. Open 10am until 4pm
Head to Hirsty's Family Fun Park to pick and carve a pumpkin and there is also a mega maize maze to explore and a Halloween quiz. Pick a Pumpkin – Carve it on site – Get your face painted – Enjoy all our other play equipment. All the Funpark equipment is available, and every day we award prizes for the best costume and best pumpkin. Join the Pumpkin Queen for a walk through the maze to scare away all the crows!
For the most up to date information, check out their facebook page.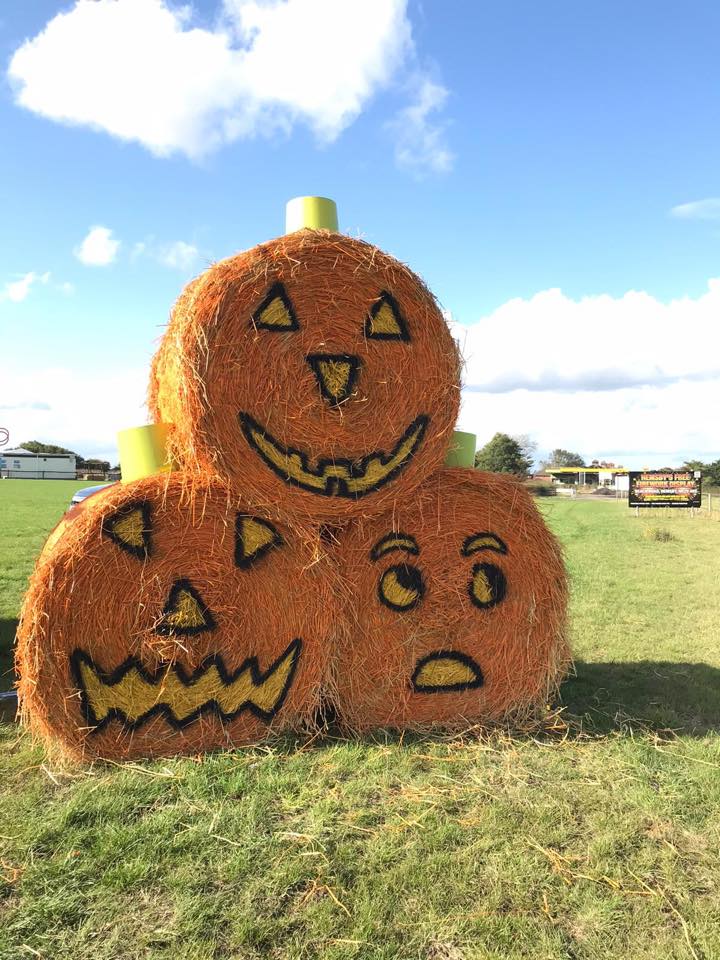 Address : Yarmouth Road, Hemsby, Norfolk, NR29 4NL
Opening Dates and Times: 23rd October to 31st October 2021 inclusive
Cost : Adult £7.50, Child £12.50
Wroxham Barns Pumpkin Festival is back for another year BIGGER & BETTER than ever before with a BRAND NEW PUMPKIN PICKING FIELD and thousands of Pumkins.
Tickets include unlimited access to Junior Farm & The Fun Park, plus a FREE Pumpkin for every paying child, along with spell and potion school with Wilma the Witch!
During your visit to Junior Farm & Fun Park Pumpkin Festival you can collect your FREE Pumpkin for each paying child from our Pumpkin Patch, carve it in our Carving Barn as well as enjoy lots of hands-on activities along with attending Wilma The Witch's potion school. Remember your tickets also include all the fun of the Farm
Your day out includes All the fun of Junior Farm where you will meet our friendly animals which include; Chickens, Donkeys, Pigs, Ponies, Turkeys, Ducks, Alpacas, Goats and of course our Lambs
Meet our rare Breed sheep and much more.
We also have:
a BRAND NEW Den building area on Junior Farm
PLUS a new Tree Platform walk way for a new perspective of Junior Farm!
Visit Guinea Pig Village too.
You can also enjoy the following talks and sessions:
Small animal handling 3 x a day at 11:30am, 1:30pm & 3:30pm.
Pony Grooming at 11:00am & 2:15pm
Pig Feeding and Talk at 12:15pm & 3:00pm
Goat Feeding and Talk at 10:45am & 4:00pm
Our indoor play is now OPEN for the first time in 19 months!
THEN onto the all-new Fun Park which is also included in your ticket! We have 18 hole mini Golf, Wroxham Barns Train, Pirate Ship, Toyset ride, Go-Karts, Water Wars, Jumping Pillows, Sand Play and Jumping Frogs, all included with unlimited play!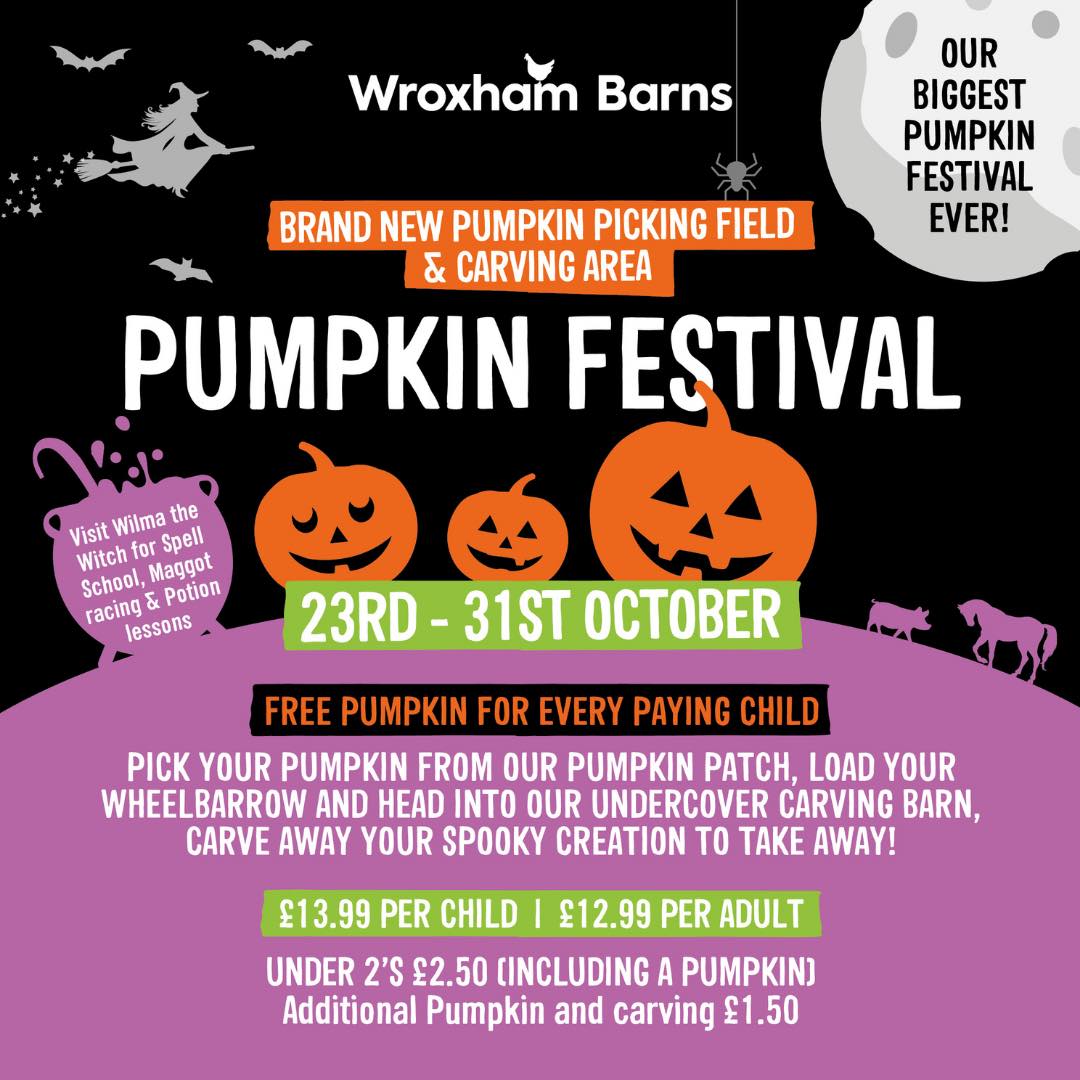 Address : Tunstead Road, Hoveton Norfolk, NR12 8QU
Opening Dates and Times: 23rd – 31st October 2021
Cost : Tickets are £13.99 per person child for anyone 2yrs and above (including a Pumpkin) and Adults are £12.99 (not including a Pumpkin).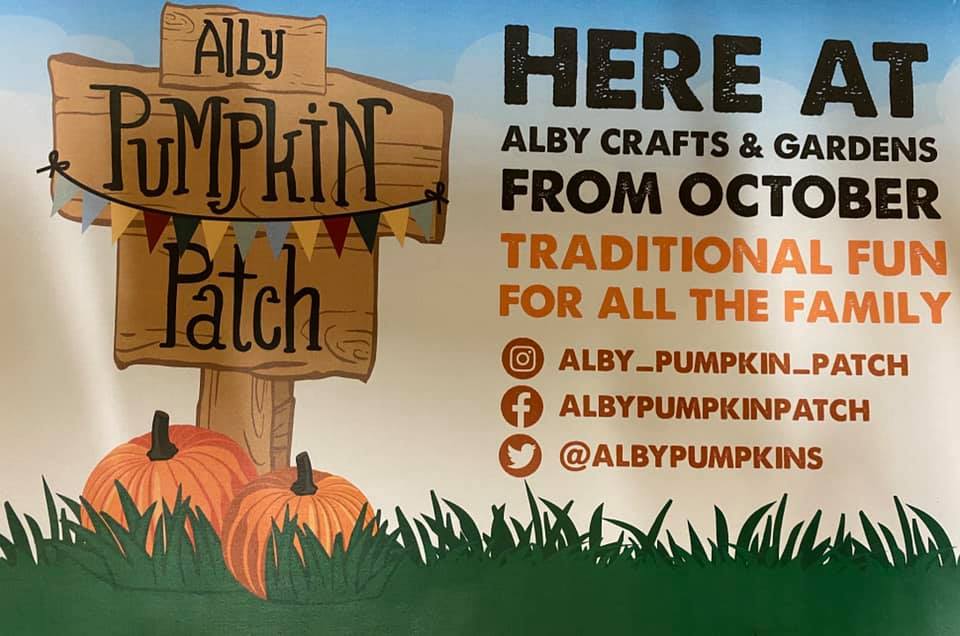 New pumpkin patch opening this October! Thousands of pumpkins and squashes to choose from in addition to pumpkin themed games & photo booths. Traditional family fun! NO ENTRY FEE. Check out more information HERE
Address : Cromer Road, Erpingham, NR11 7QE
Opening Dates and Times: TBC for 2021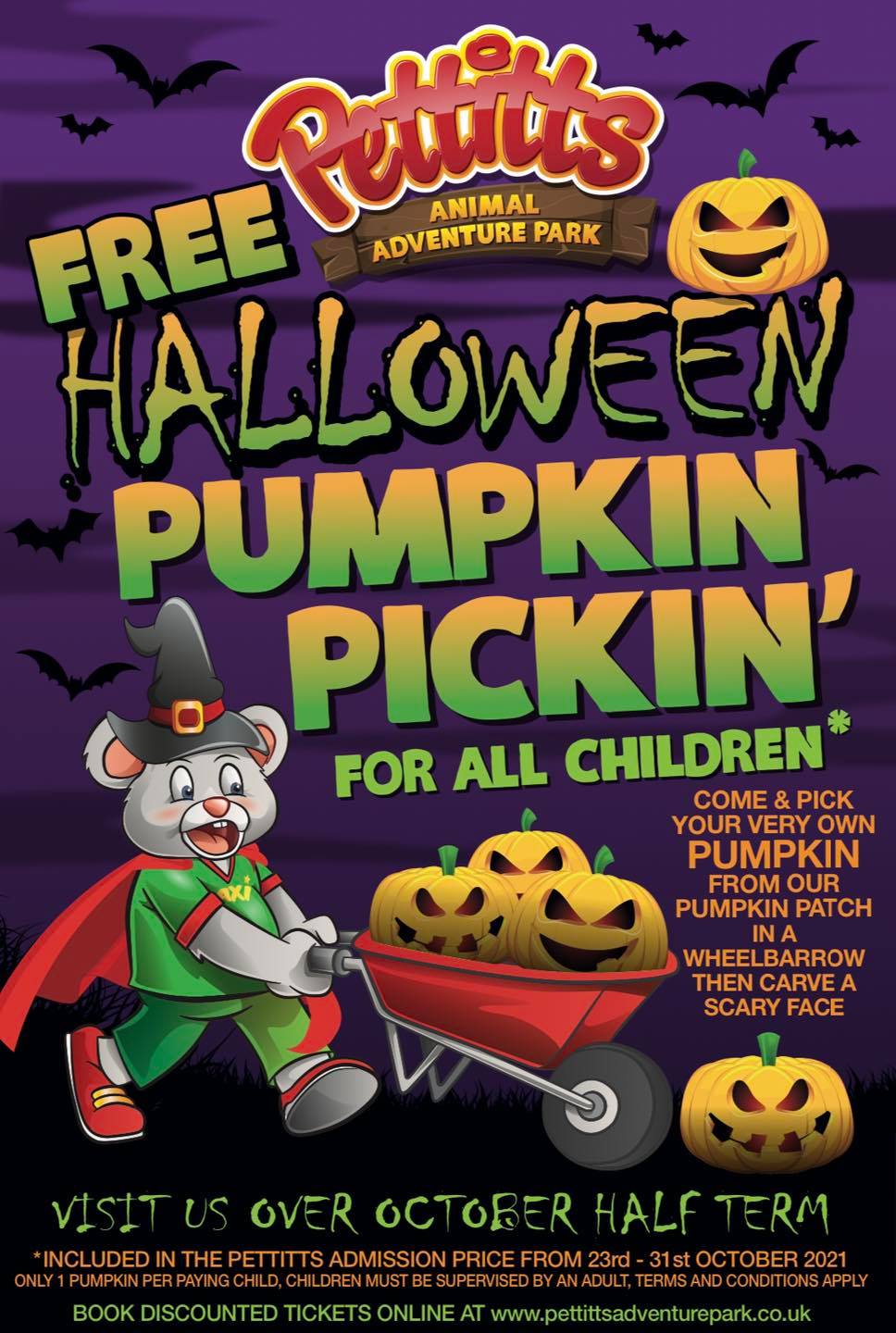 Looking for some SPOOOOKY Halloween fun this October half term? Pettitts Pumpkin Pickin' is back for 2021! 🎃👻🎃
Visit Norfolk's Premier Family Park and enjoy FREE Halloween Pumpkin Pickin 🎃 from 23rd – 31st October as well as our Spook-tacular rides, animals & attractions for a family fun day out! 🎢🦝🦘
All paying children gets to pick a pumpkin from our Pumpkin Patch, take it to our carving area using our little wheelbarrows where our carving team will be on hand to help you create, carve & keep your spooky pumpkin! 🎃👻
Address: Church Road, Reedham, NR13 3UA
Opening Dates and Times 23rd – 31st October 2021
Cost : TBC for 2021
I hope you have an amazing time visiting a Halloween Pumpkin Patch during Half Term, if you discover any more pumpkin patches in Norfolk, do let me know and i'll add them to the list.
If you are looking for a Pumpkin Patch in another part of the country, check out The Ultimate Guide To Pumpkin Picking in The UK or you live further along the east anglian coast, check out pumpkin picking in Essex and pumpkin patches in Suffolk