7 Best places To Discover Australian Marine Life
Surrounded by the ocean and countless islands and reefs, Australia is a true paradise. The waters of the Green Continent are rich in marine life: over 4,000 fish species and the world's richest marine life. Swim with the good-natured giant whale shark at Ningaloo Reef, or with sea lions and dolphins at the Eyre Peninsula in South Australia. Learn to dive in the world's largest home for a variety of living organisms, the Great Barrier Reef off the coast of Queensland. Or go snorkelling in Clovelly, a hidden, picturesque suburb of Sydney. Explore algae-covered submarines off the coast of the Mornington Peninsula or explore the labyrinth of underwater caves along the east coast of Tasmania. Show your kids this marvellous world!
1. Ningaloo Reef, Western Australia
Join a group of hikers on the world's largest coastal reef and visit the Ningaloo Marine Park. There are 200 species of hard coral, 50 soft and over 500 species of fish. Go snorkelling or diving in shallow waters and see brightly coloured fish at Bundegi Bombies Reef. Get closer to the Spongy, Gorgon, and Eight-beam corals off Exmouth Gulf. Swim among turtles, manta rays, dolphins, sea cows, swallow fish, angelfish and clownfish and more at Lighthouse Bay. Dive in beautiful coral locations and explore the rich underwater world of the Muiron Islands. From April to June, you can swim even with the world's largest fish, the whale shark.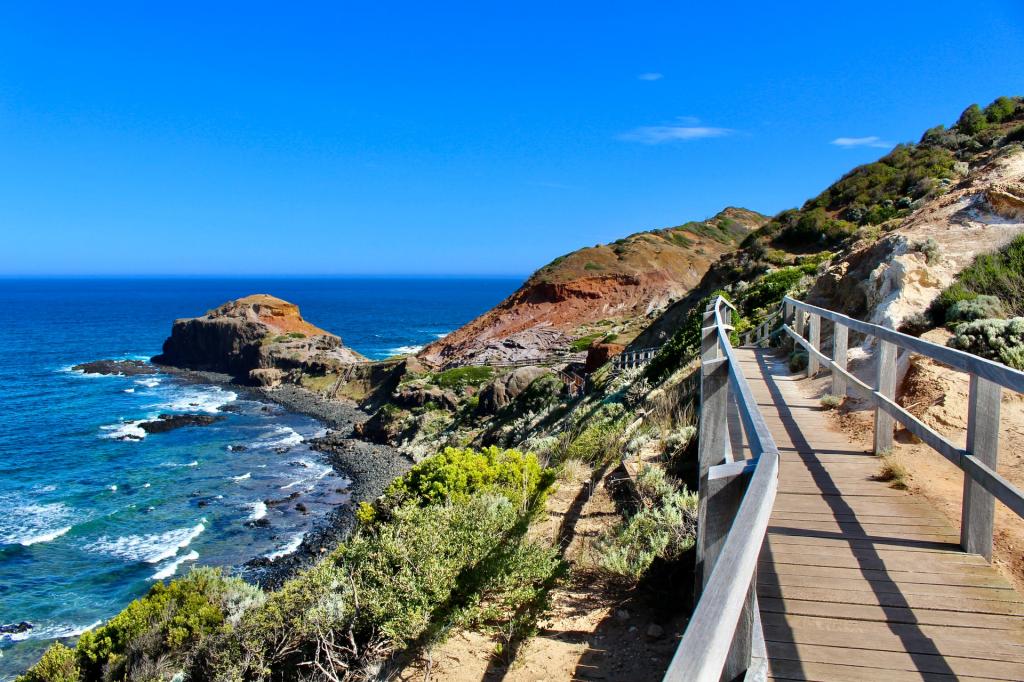 2. Mornington Peninsula, Victoria
Swim alongside stingrays, seahorses, cuttlefish, squid, sea urchins, groupers and rag-pickers at Port Phillip Heads Marine Park. This mysterious marine world is located on the Mornington Peninsula, just an hour from Melbourne. Marvel at the variety of fish, birds and seals at the mysterious tiny Popes Eye. Swim with dolphins in Sorrento Dive, sail past the underwater cliffs, ledges and caves of the Kelp Beds Reef. Or dive even deeper into Port Phillip Heads, dive along the wall, over the underwater cliffs, and explore the submarines of the First World War.
3. Diving trail on the east coast of Tasmania
Navigate 11 wonderful diving sites along the east coast of Tasmania, from Binalong Bay to the Tasman Peninsula. The clarity of the clear turquoise water allows you to see from 10 to 40 m deep. See fat-bellied seahorses and rag-pickers on the diving coast at Waubs Bay near Bicheno. Walk slowly past glittering anemones and clumps of cesioperque at the Governor Island Marine Nature Reserve. Sail through the marvellous rock caves of Isle de Phoque, home to a huge colony of fur seals. Dive at Troy D near Maria Island or by boat to the vast reefs and caves of Waterfall Bay.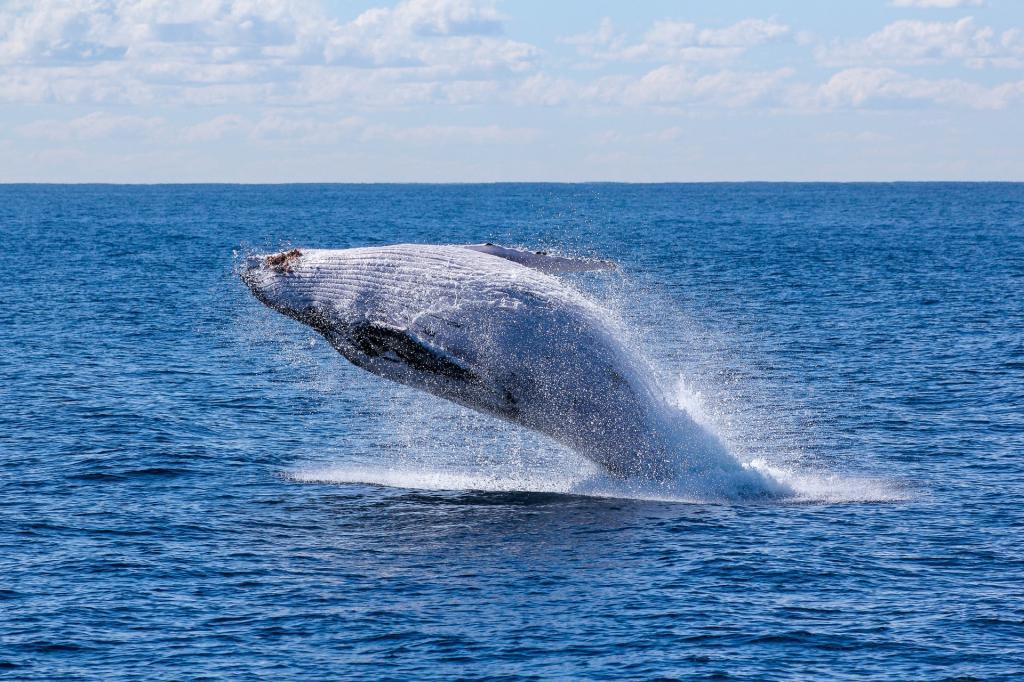 4. Whale watching, Sydney
Whale watching is so exciting that it has even grown from a naturalist hobby into a separate type of tourism. Australia is one of the best places in the world to see whales, often straight from the beaches and rocky shores of its extensive coastline. More than 45 species of whales, dolphins and porpoises call Australia's coastal waters home. In fact, almost 60 percent of the world's whales can be found here. Take your kids to whale watching in Sydney, they will be amazed!
5. Darwin Harbor, Northern Territory
Dive in and see various WWII shipwrecks and fish-teeming coastal reefs at Darwin Harbor. About every other week, tidal currents reveal these underwater secrets. Pass the seaweed-covered large ships sunk from the air in 1942. Today it is home to coral salmon, carpet sharks, pearl perches and barracudas. See Gorgon, arboreal and harp corals, vase sponges and ascidians on the reefs across the harbour. Enjoy one of the finest pink sunsets before an evening swims in the warm and calm sea waters. See black sea urchins and octopuses in naturally lit water.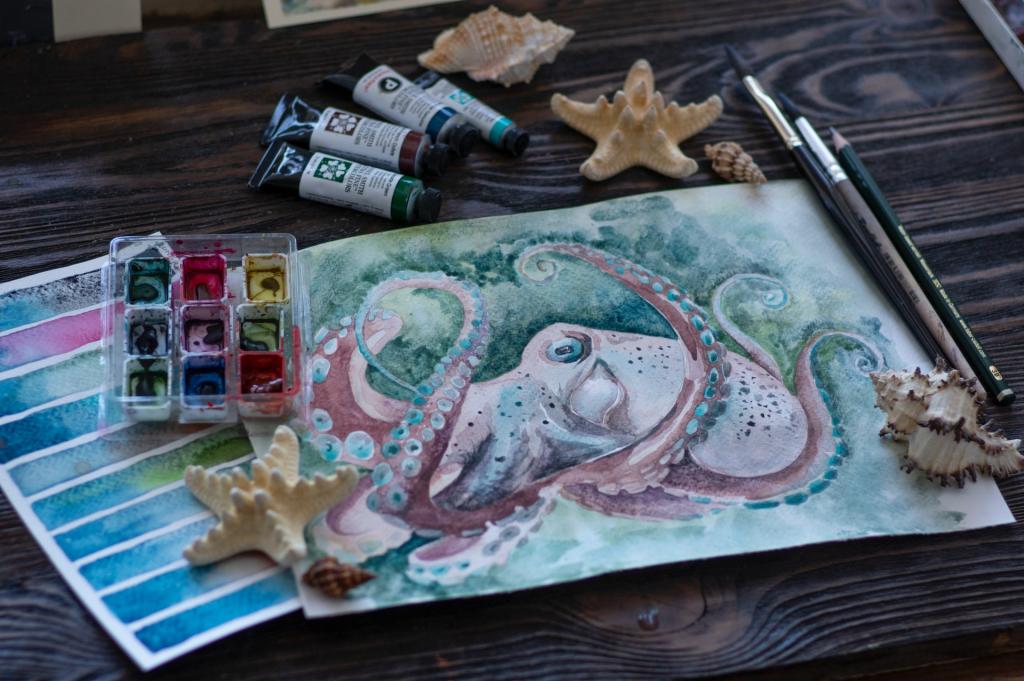 6. Clovelly and Gordons Bay, New South Wales
Witness a community of colourful fish in the scenic rocky canals of Clovelly and neighbouring Gordons Bay. Here, just eight kilometres from Sydney, the ocean is home to blue gropers, bream, snapper, sunfish, eastern blue sea devils, giant cuttlefish and flatheads. Walk down Gordons Bay, along the 500-meter Underwater Nature Trail, through rocky reefs, sands and kelp. Here, among the usual marine life, you will see scaly dogs, sea dragons, carpet and horned sharks, as well as sea stars, hedgehogs and slugs.
7. Great Barrier Reef, Queensland
Don't forget to visit the Great Barrier Reef, Australia's latest contribution to the collection of World Heritage Sites. It is so huge that it can even be seen from space. It stretches for almost 2000 km along the Queensland coast, from the Cape York Peninsula to the Bundaberg city. Visit the Whitsunday Islands: Heron, Lizard, and more, and take a seaplane ride to the beautiful Heart Reef. Settle down in Cairns or Port Douglas and visit the scenic rugged reef gardens of the Green Island and Fitzroy Islands. Visit the beautiful Agincourt Reef on the edge of the continental shelf. Pass through coral canyons with a huge number of turtles, starfish and crabs on Lady Musgrave Island and Fitzroy Lagoon near Gladstone. Explore the shipwrecked SS Yongala off Townsville and Llewellyn off Mackiah.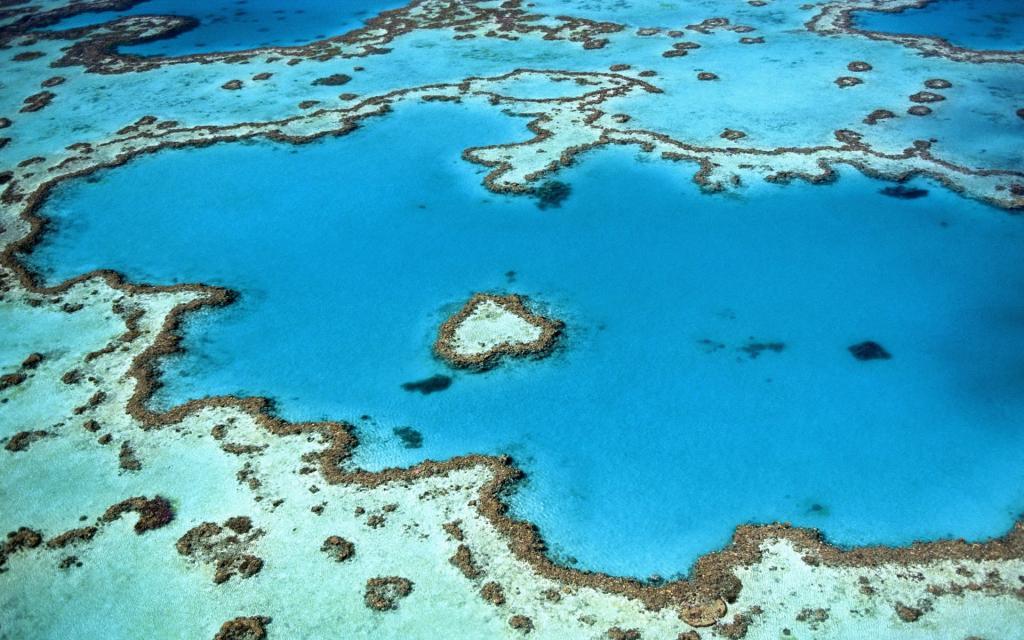 Conclusion
Australia has become synonymous with paradise seekers and strange wanderers. It is home to some of the planet's most diverse marine life, flora and fauna, and boasts a number of UNESCO World Heritage Sites such as the Great Barrier Reef. With stunning coastlines, complex ecosystems, sandy beaches and crystal waters, aquatic activity reigns supreme.
After you've seen the marine life, why not check out these Top 4 Parks To Enjoy Interactive Animal Experiences in Australia