Halloween at Disney World
Walt Disney World draws guests from around the world all throughout the year. One of the best times has become Fall for a number of reasons. Crowds are naturally lower, This is due to the return to school and less predictably clear weather. Epcot celebrates Food and Wine, the most popular festival out of four annual events. Hotels are discounted and Dining Plans are Free.
Most of all, however, it's the time for the super-popular after-hours event Mickey's Not-So-Scary Halloween Party. The family-friendly holiday celebration gives kids a safe place to partake in a holiday that is less about kids every year. What could be better than Halloween at Disney World?
Since the Florida parks reopened mid-summer, All of the things that made this time of year popular among Disney World fans came undone. Crowd levels are enforced, to the chagrin of Annual Passholders. The Food and Wine Festival is decimated from the removal of key elements.
Hotels are as expensive as ever and Disney cancelled dining plans. All that was left for the fall season was Mickey's-Not-So-Scary Halloween Party and Disney cancelled the whole thing.
There is a ray of hope, however. You can still celebrate Halloween at Walt Disney World and have a lot of fun doing it. It just means you have to plan a little bit more.
With now big events to enrapture you this holiday season, you must make your own fun. Thankfully, you still have several opportunities to do that if you have a fall vacation planned at the Walt Disney World resort. Here are some of the ways you can have the ultimate Halloween at Walt Disney World despite the cancelled private event.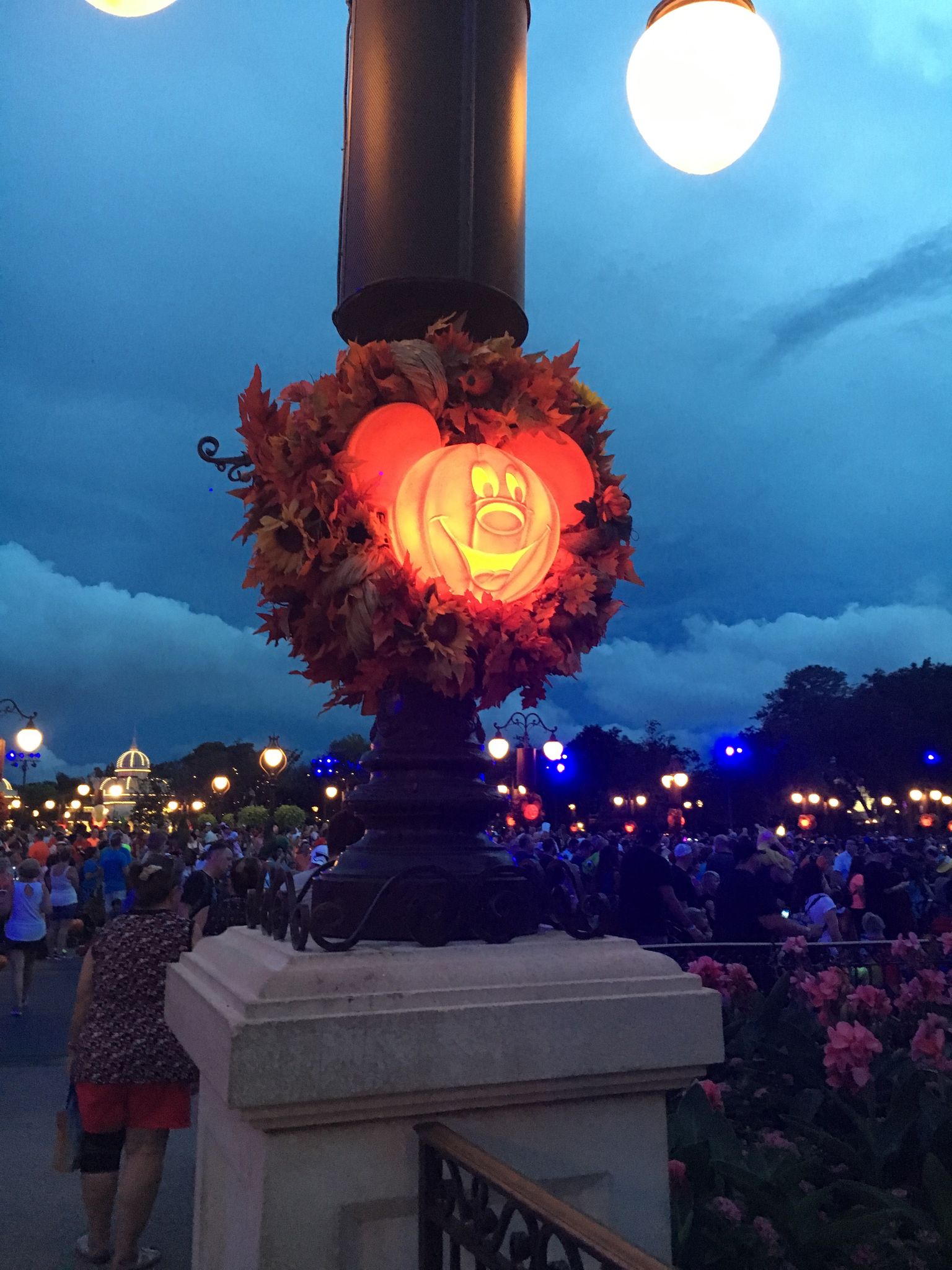 Fall Scenery at Walt Disney World
Halloween at Disney World is lovely with or without the holiday event at the Magic Kingdom. The decor on Main Street USA still provides a proper welcome for the season and spooky lights cover the Haunted Mansion.
New merchandise fills stores in all four theme parks. Disney Springs also has lots of brand new Halloween merchandise as well as terrific window shopping opportunities.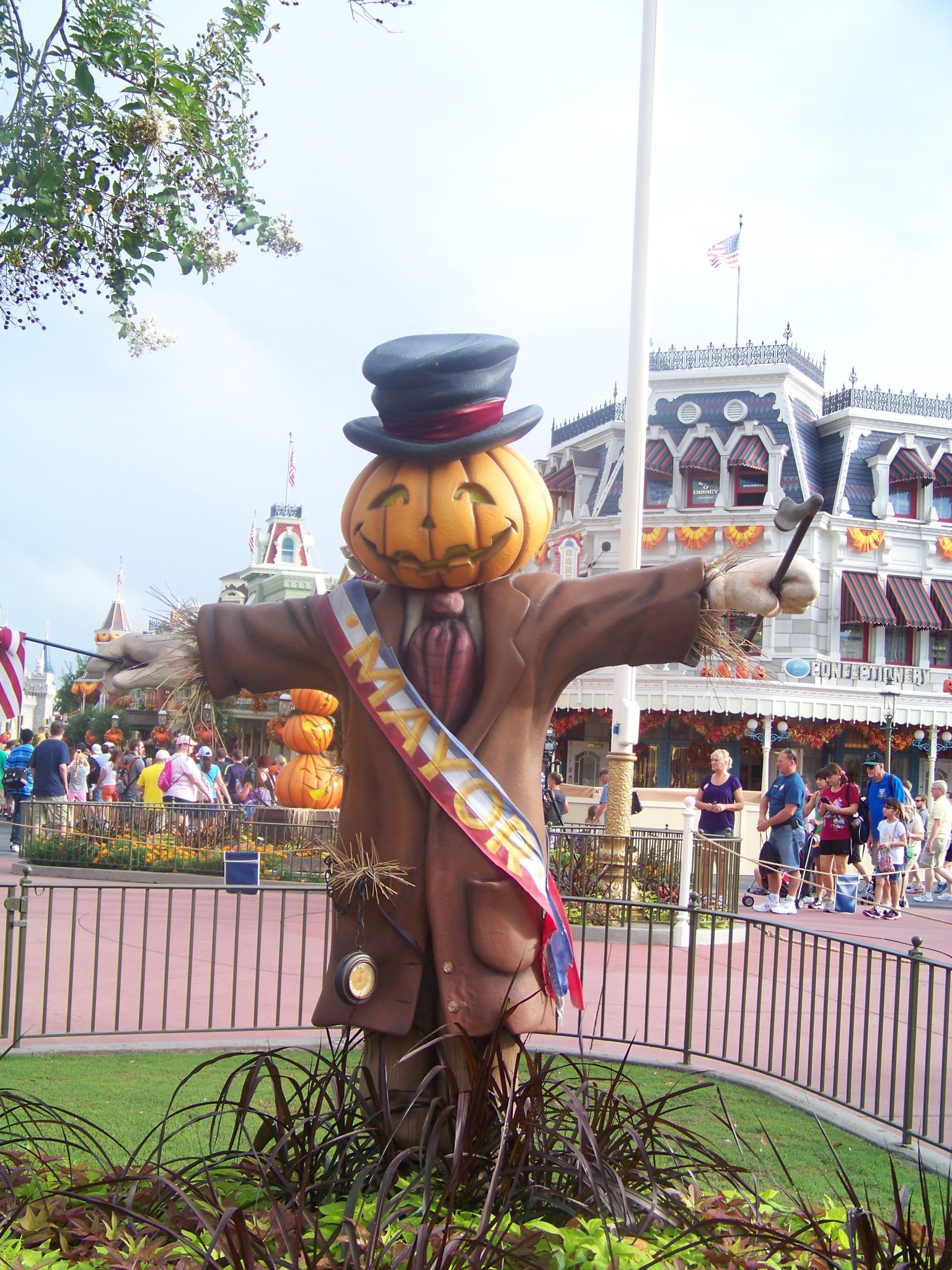 Candy for Halloween at Walt Disney World
You may not be able to trick or treat, but you can still DisneyBound and you can still buy candy. The Main Street Confectionery and The Candy Cauldron are just two of the places you can have your fill of Halloween sweets.
For more themed goodies, head to one of the many Starbucks for exclusive holiday treats that pair nicely with a Pumpkin Spice Latte. Starbucks is never far away when you're visiting the Disney parks, or Disney Springs. They go by other names like Main Street Bakery, Red Trolley Cafe, and Creature Comforts.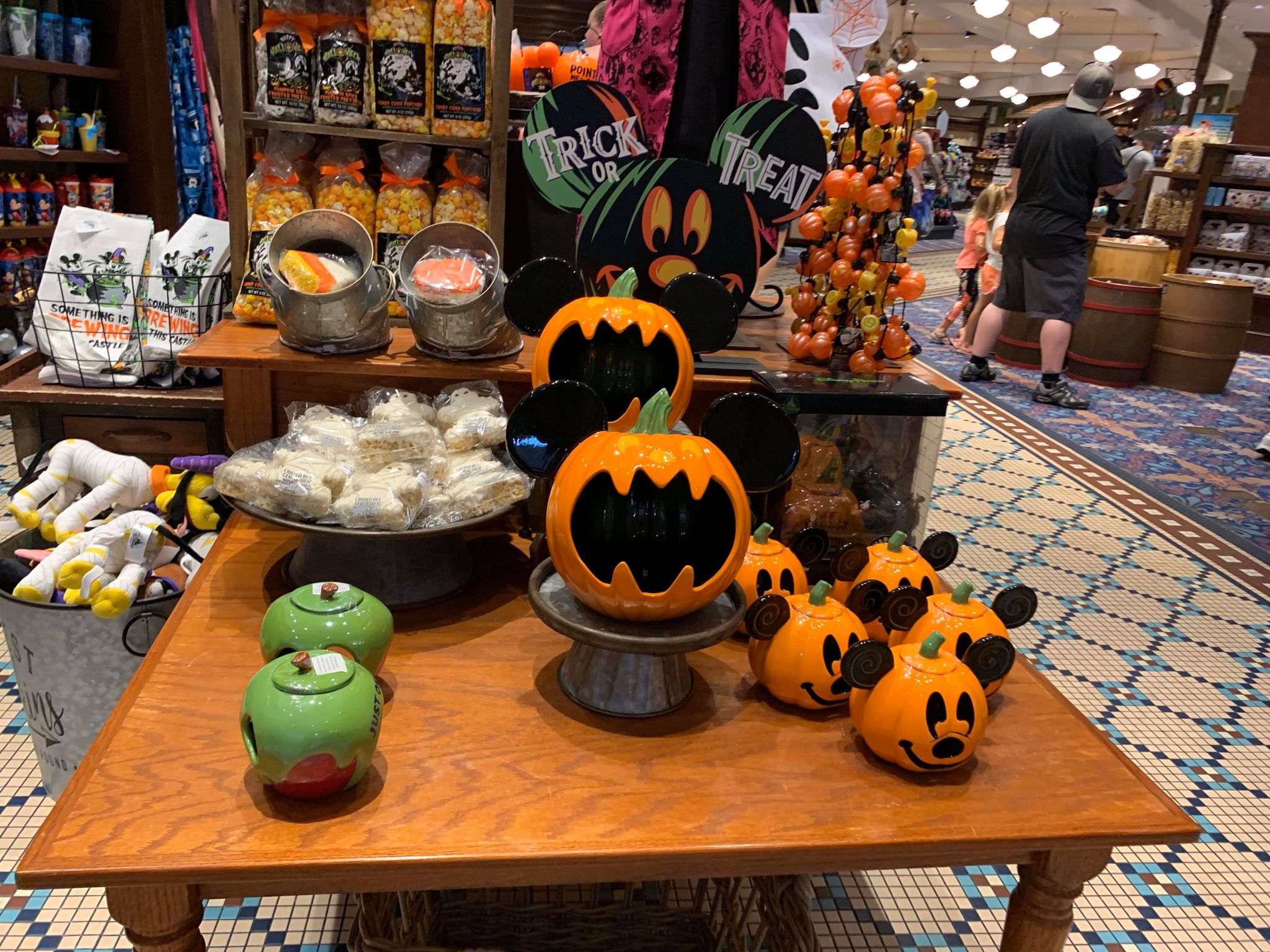 Spooky Attractions and Character Performances
You can't miss The Haunted Mansion when you visit Walt Disney World. You should also pay a visit to Sleepy Hollow while you are in Liberty Square. The Twilight Zone Tower of Terror also beckons you from Disney Hollywood Studios.
Time will tell if other attractions will get their customary overlays. In recent years Disney has updated the Mad Tea Party, Space Mountain, and Pirates of the Caribbean all got overlays.
Although character meet and greets are still suspended, character activity is ramping up at Walt Disney World. There's no reason Halloween at Disney World can't feature cavalcades with mickey and friends in their Halloween party costumes. We may even see some Grim Grinning Ghosts, Jack Skellington, or Sally.
PhotoPass Halloween Magic
One of the best ways to take home the magic of Halloween at Disney World is the Magic Shots you can get when you visit the parks. Disney has Halloween themed magic shots that feature all the spookiest characters and attractions. Get Magic Shots for a great souvenir to keep forever.
Check Out Disney World Height Restrictions