Today we visited the opening day of Wroxham Barns Pumpkin Festival and we all had a FABULOUS day out!
We last visited Wroxham Barns at May half term for the Unicorns and Wizards event and there was so much to do we couldn't wait to head back and explore all the spooktacular additions for the October half term event.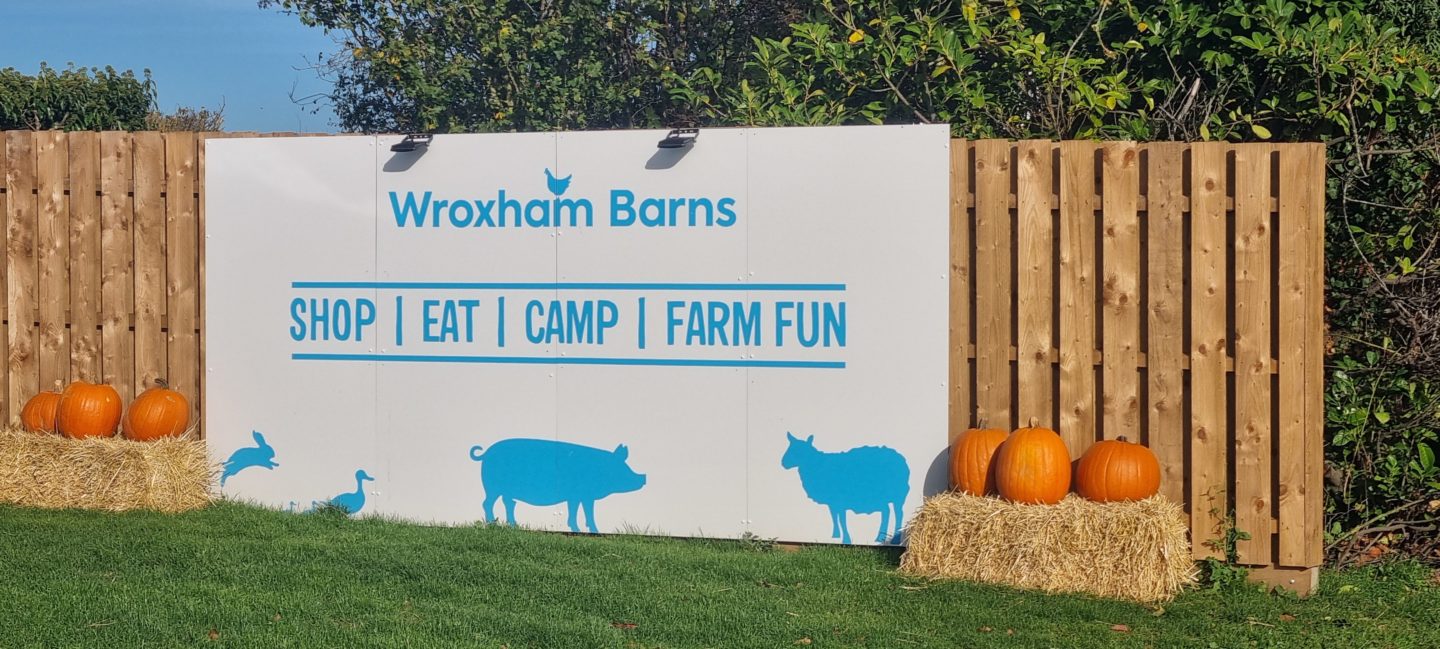 With over 10,000 homegrown Pumpkins to choose from between 22nd October – 30th October 2022, plus of course a farm to visit, and rides at the Fun Park, it really is a full family day out, under one super-value pay once play all day ticket which includes a FREE Pumpkin for every paying child!
We have been visiting Wroxham Barns since Xene (who's now 24) was small and every time we visit there's something new to discover and explore, yet at the same time, there are lots of familiar things to see and do, which is perfect for every member of the family, including Tyrus who sometimes struggles with days out.
Wroxham Barns Pumpkin Festival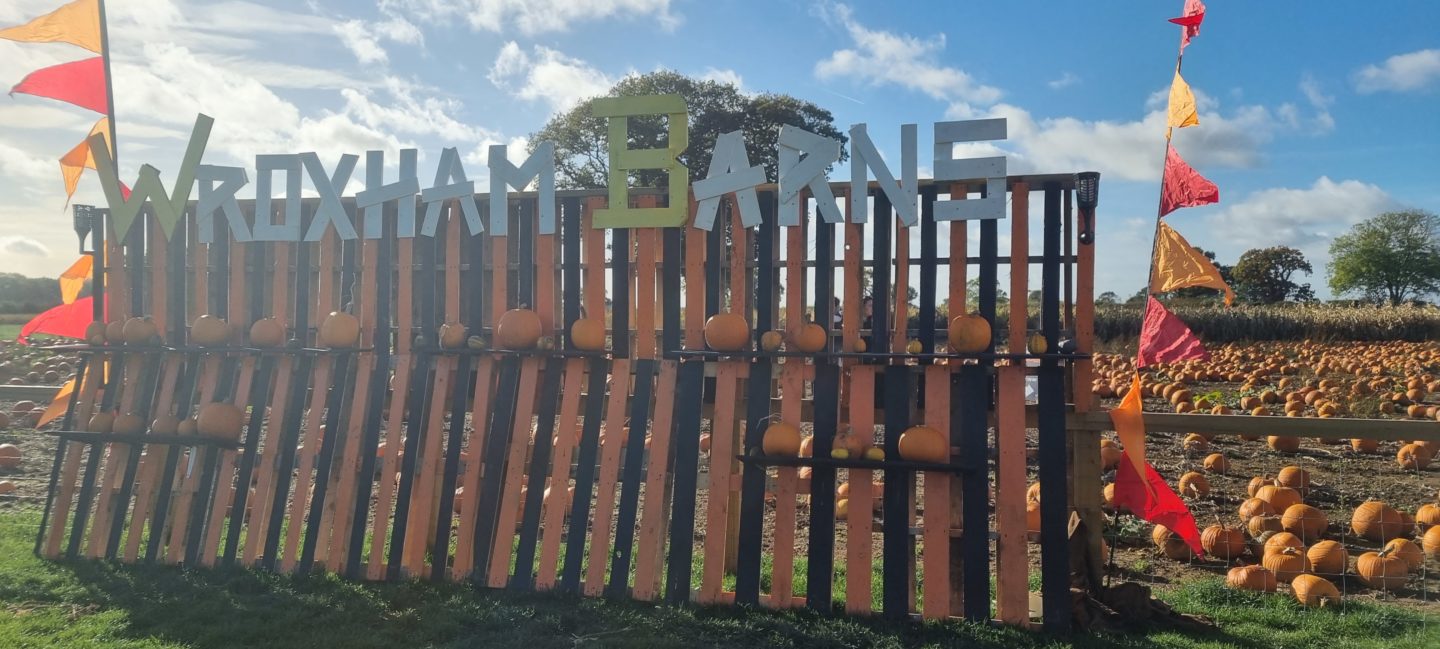 Our first stop of the day was to the Farm Park, I have been following closely over on Wroxham Barns instagram and facebook about Pumpkin the Pig who is due to give birth anytime, but she is still holding on! Sounding generally fed up of this whole pregnancy business (I remember the last few weeks very well!) so keep an eye out for the happy news!
All of the animals looked super happy today, the weather was unusually warm and it seemed to make everyone smile!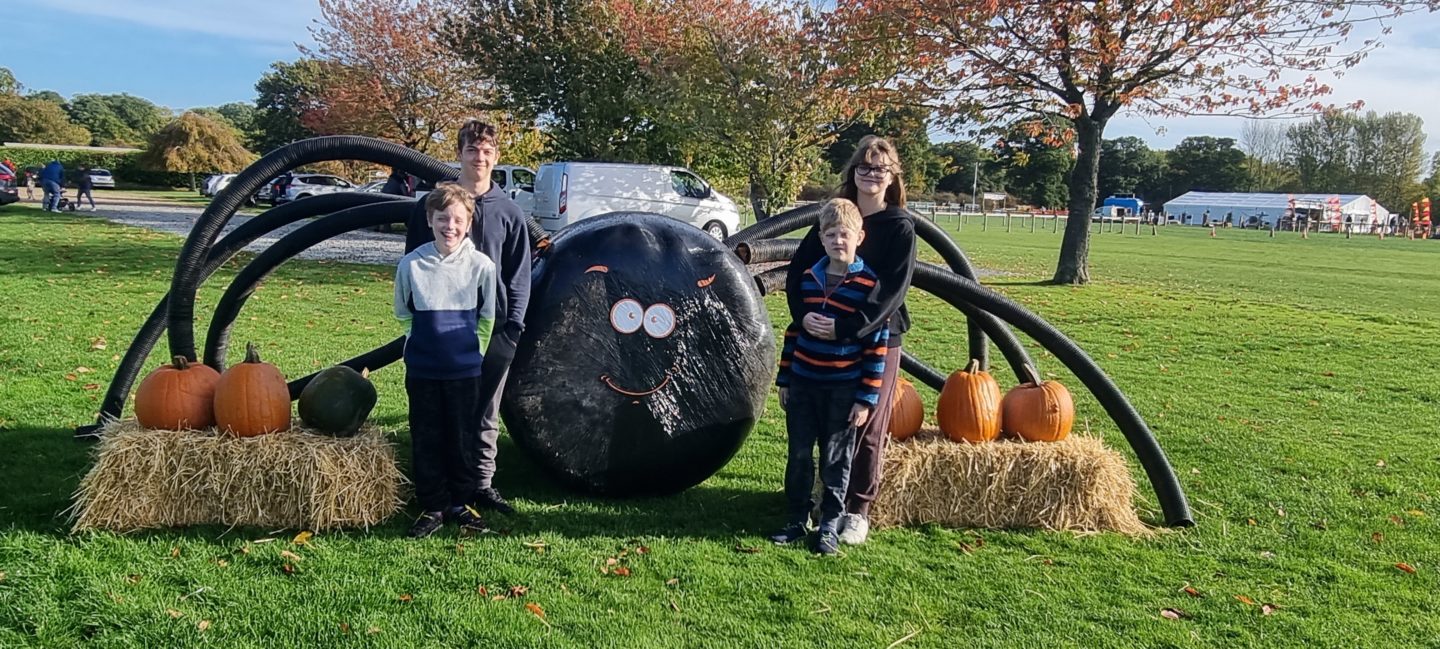 Next we headed off to the Field of Fun, located just past the chickens, where you could enter the Pumpkin Patch and the Maize Maze has been turned into a fang-tastic Halloween themed maze.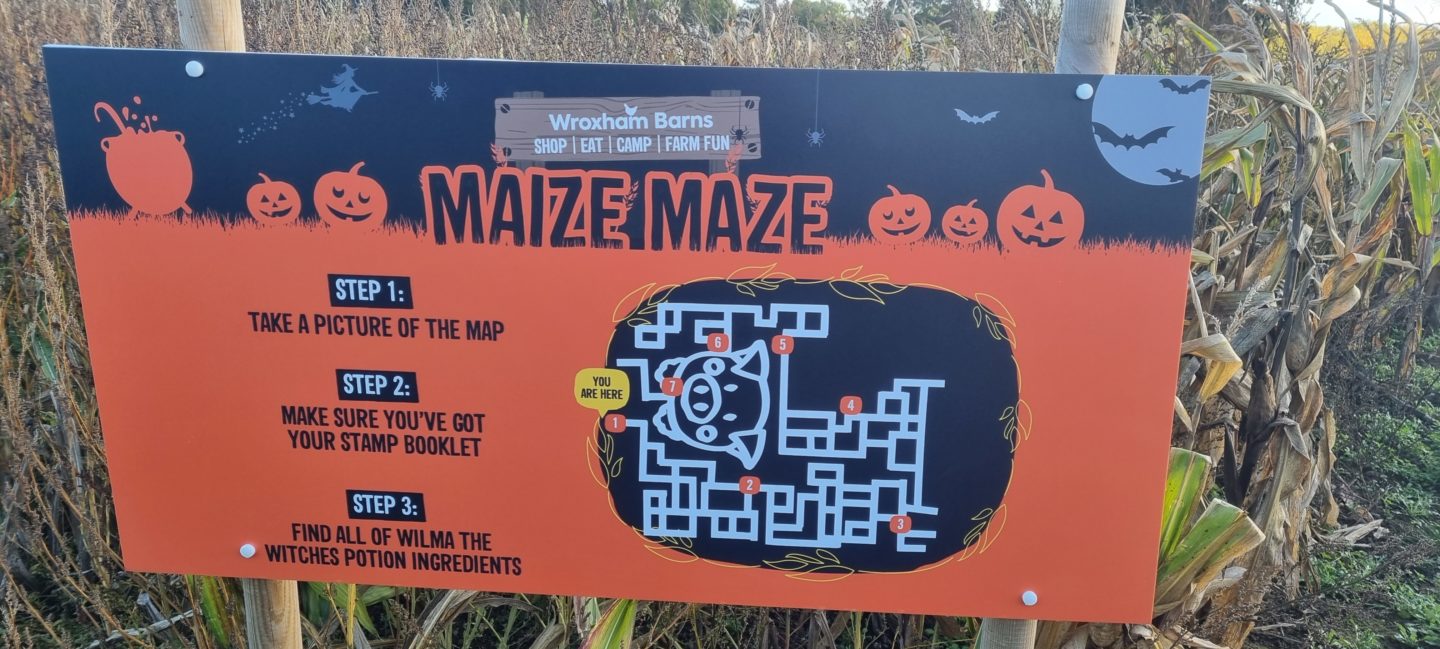 We had to collect 7 stamps on our Map to receive a prize, Viggo was in charge of map reading and guiding us to each of the 7 stamps to complete the task, it was lovely seeing him directing us all through the Maize Maze and it actually looked in pretty good shape considering its been there since the start of the Summer Holidays!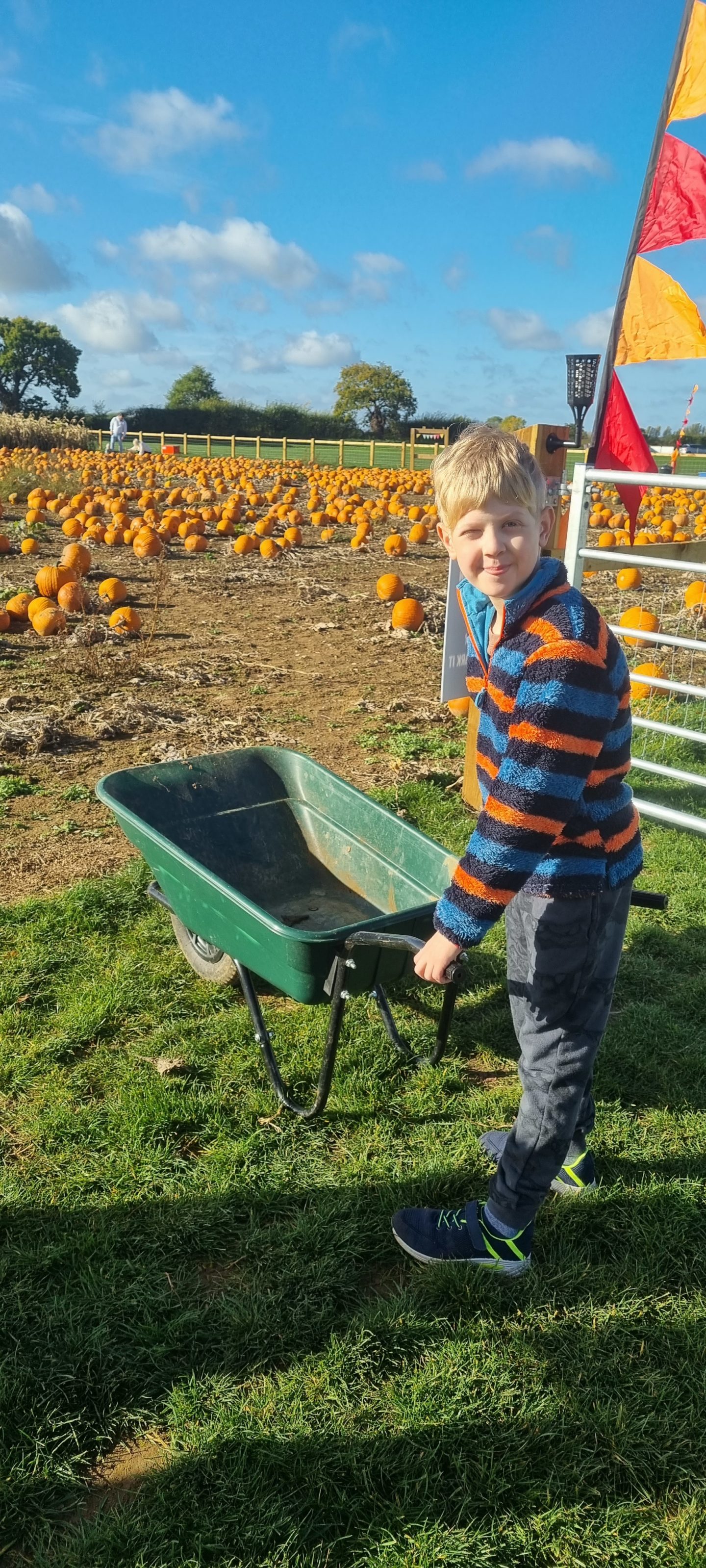 Next stop, the Pumpkin Patch! As it was the first day there were plenty of pumpkins to choose from, and both Tyrus and Viggo looked a little overwhelmed with the choice!
There are large and small wheelbarrows to help you transport your chosen Pumpkin and quite a few toddlers were getting a little ride too!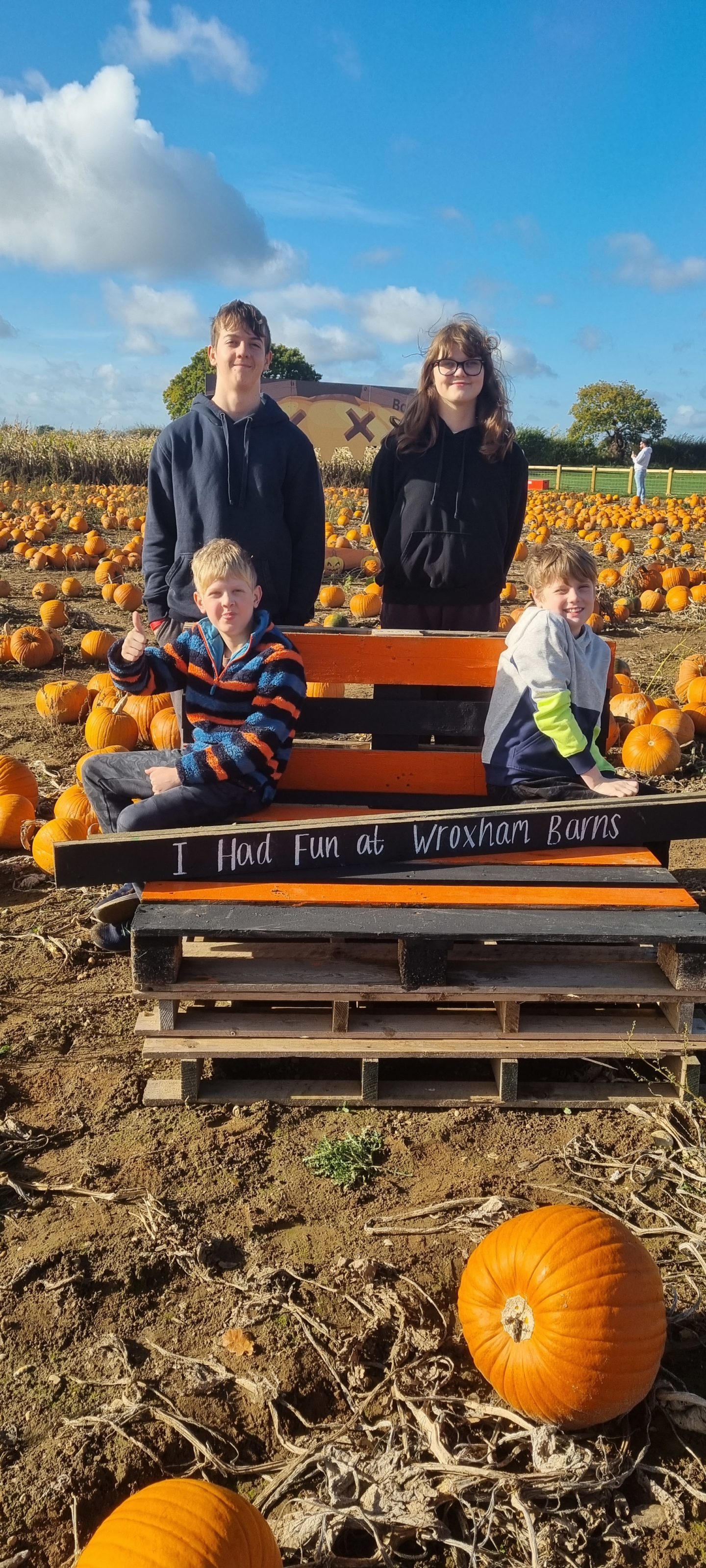 If you are feeling hungry whilst at the Pumpkin Patch you can grab some loaded chips, a hot or cold drink from the Greedy Goat Food Truck.
Each of the children picked a large pumpkin, but they have decided to carve them at home during the week, which is probably a good thing as we'd have been there all day! So Asa, Kaide and Viggo took them back to the car, whilst Eowyn, Tyrus and I took advantage of the fabulous field next door with lots of photo opps.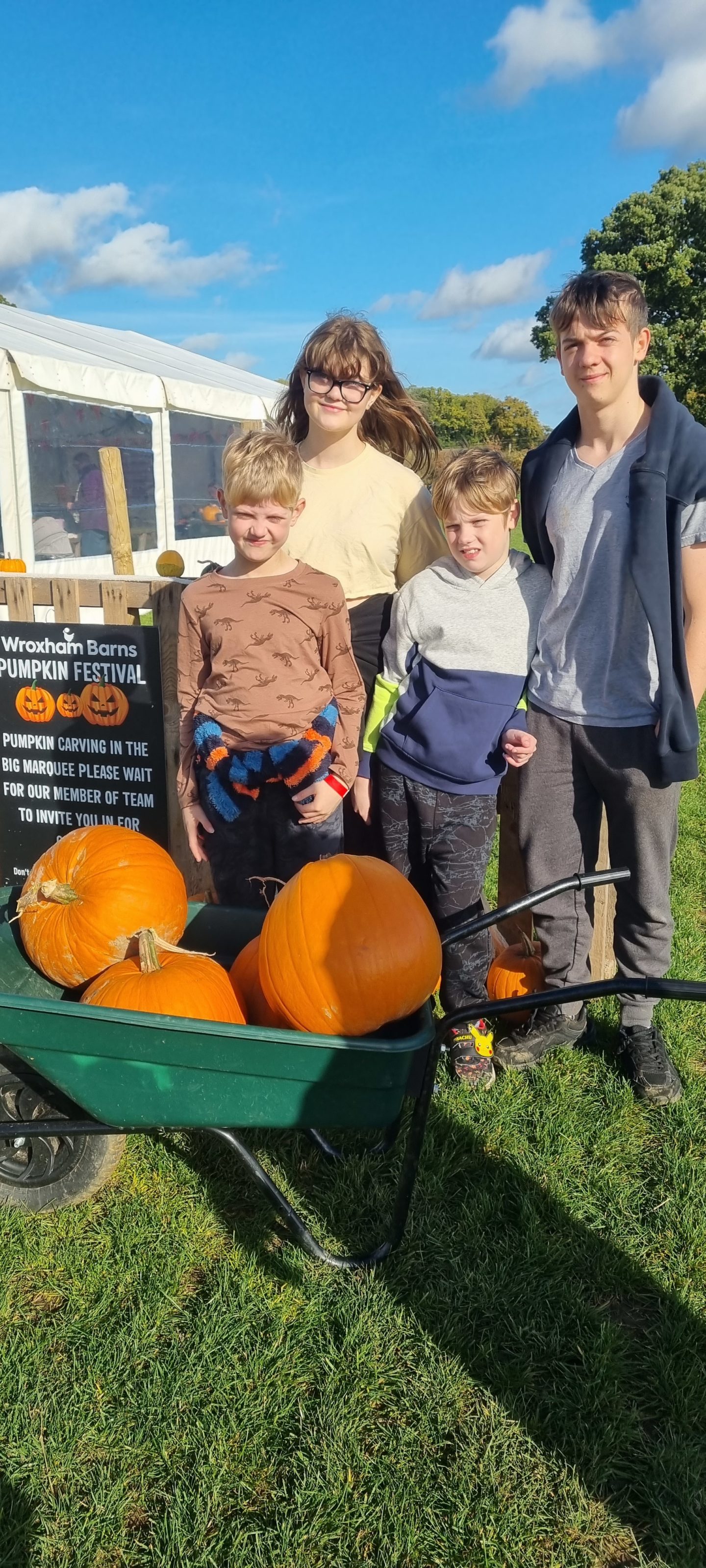 If you want to carve your pumpkins whilst at Wroxham Barns Pumpkin Festival, there is an undercover carving barn with all of the utensils to do so, which means no mess at home! (I'm sure i'll be wishing i'd carved them on the day, when i'm clearing up random pumpkin seeds next week!)
After the pumpkins were safely put in the car ready for later in the week, and i'd taken enough Halloween related pics to last until next October, we headed over to the Fun Park.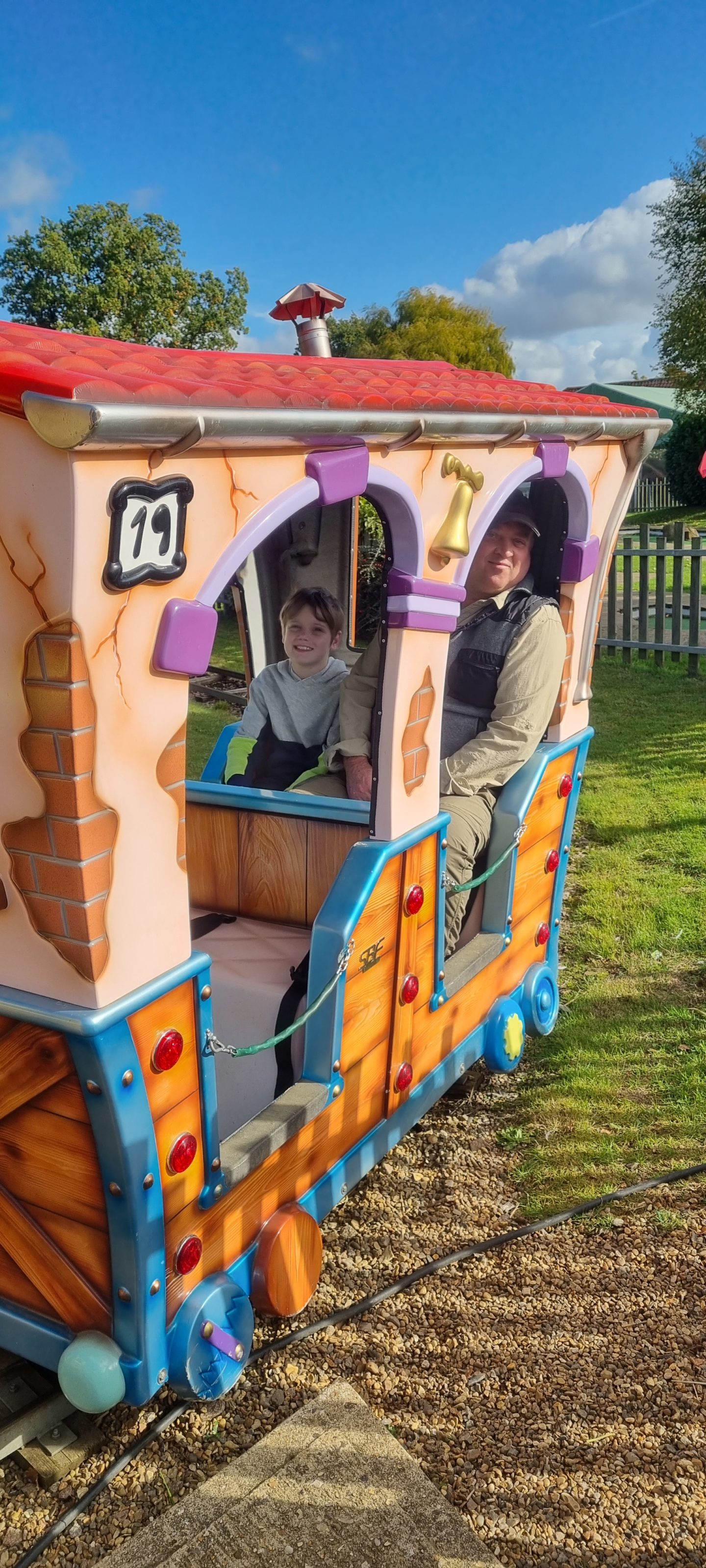 Tyrus and Viggo love the fun park, Tyrus loves the train the most and Viggo went on the Frogs three times, especially as he is now big enough to ride by himself.
They both adore the jumping pillows, although at this time of year the sand is very damp, so i'd recommend a spare pair of socks for when they come off.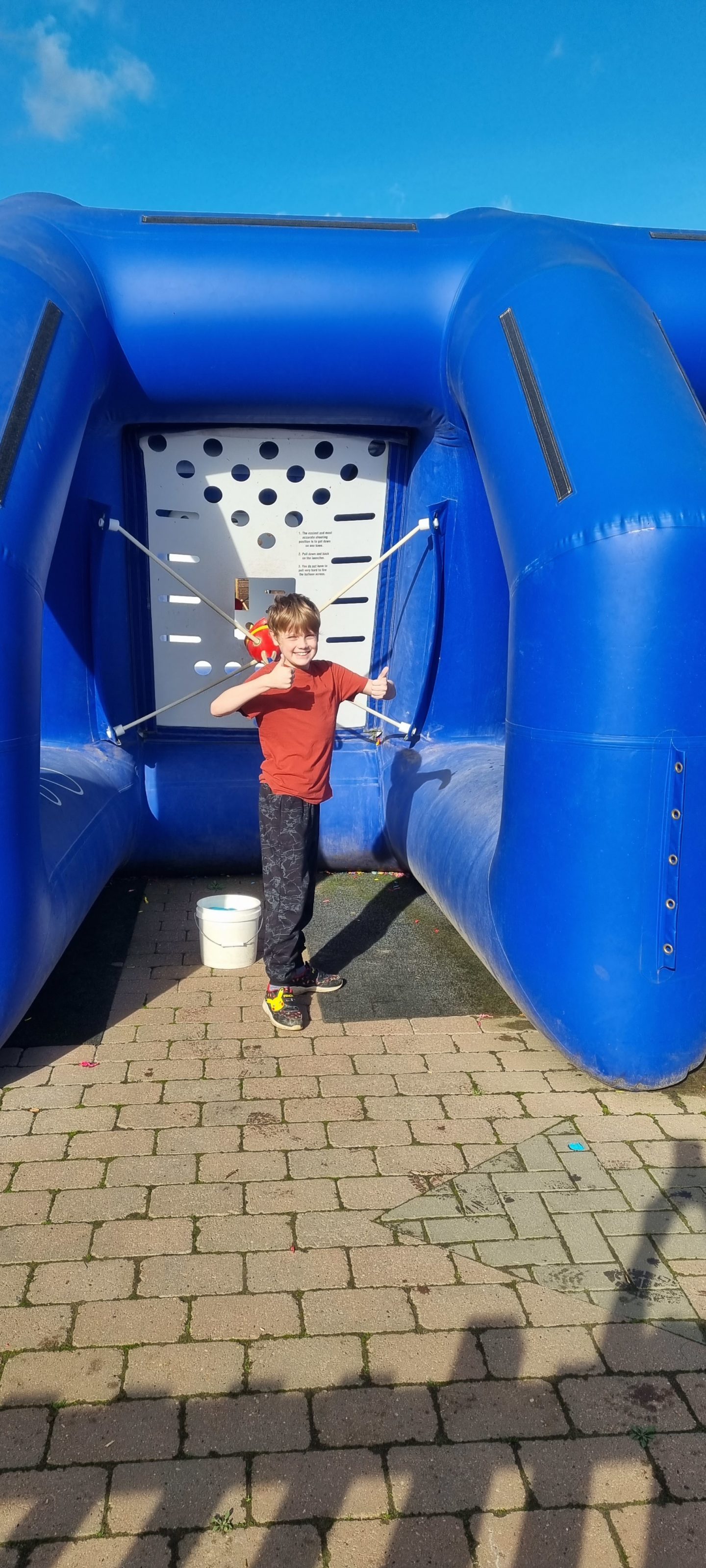 If you are considering using your tokens for Water Wars, i'd also bring a spare t-shirt as you can get a little bit wet if the other person's aim is good!
After the Fun Park we headed back to the Junior Farm to see some more animals, as we'd completely missed the goats earlier in the day, Molly and her twin boys are adorable!
In the Junior Farm there is also Potion Making and Spell School, we didn't take part in this as it had started to get pretty busy, but everyone looked like they were having great fun.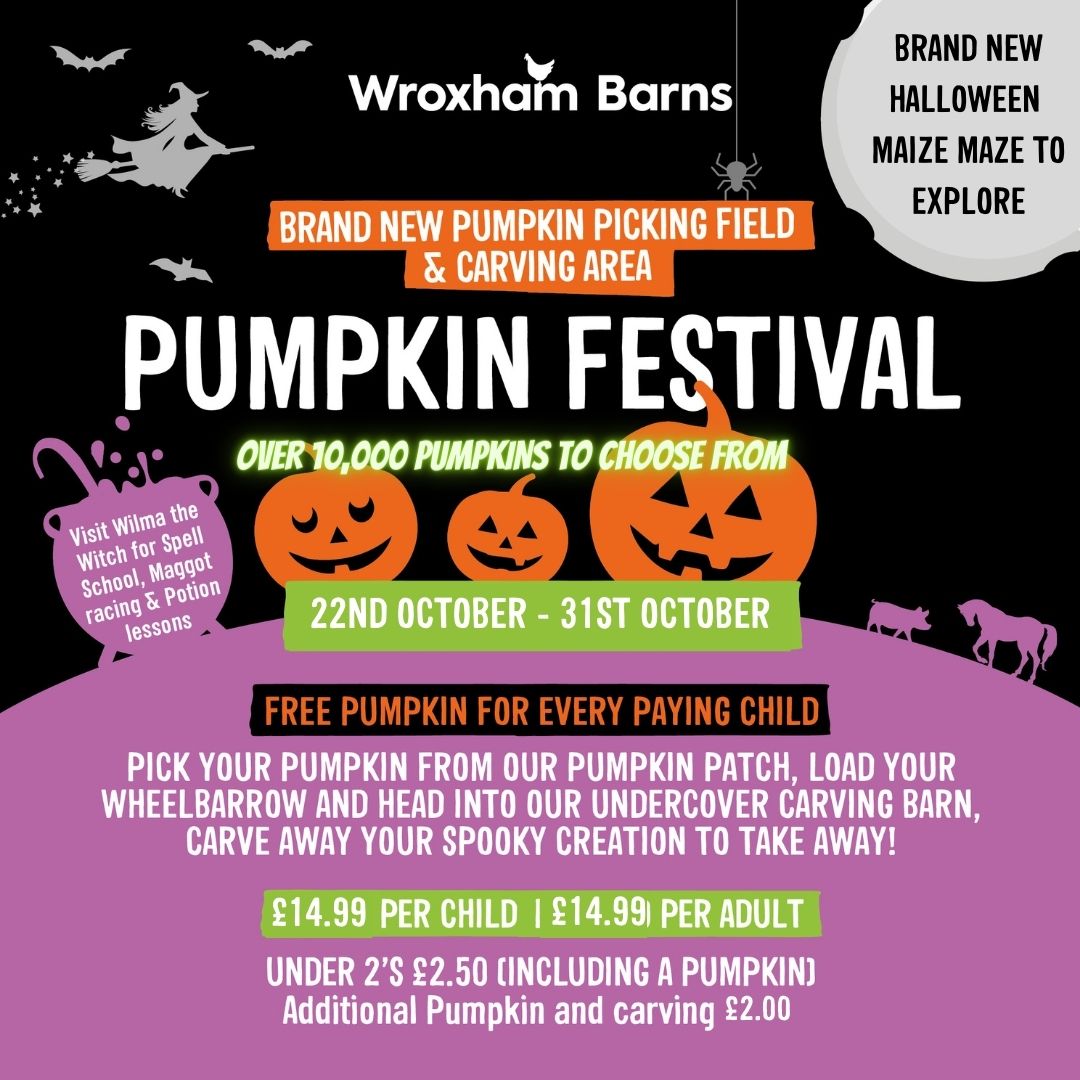 The Pumpkin Festival is on all through half term, its a fantastic day out with everything included for the very reasonable price of £14.99 per child and £13.99 per adult. Its open 10am – 5pm, 7 hours of fun for the entire family.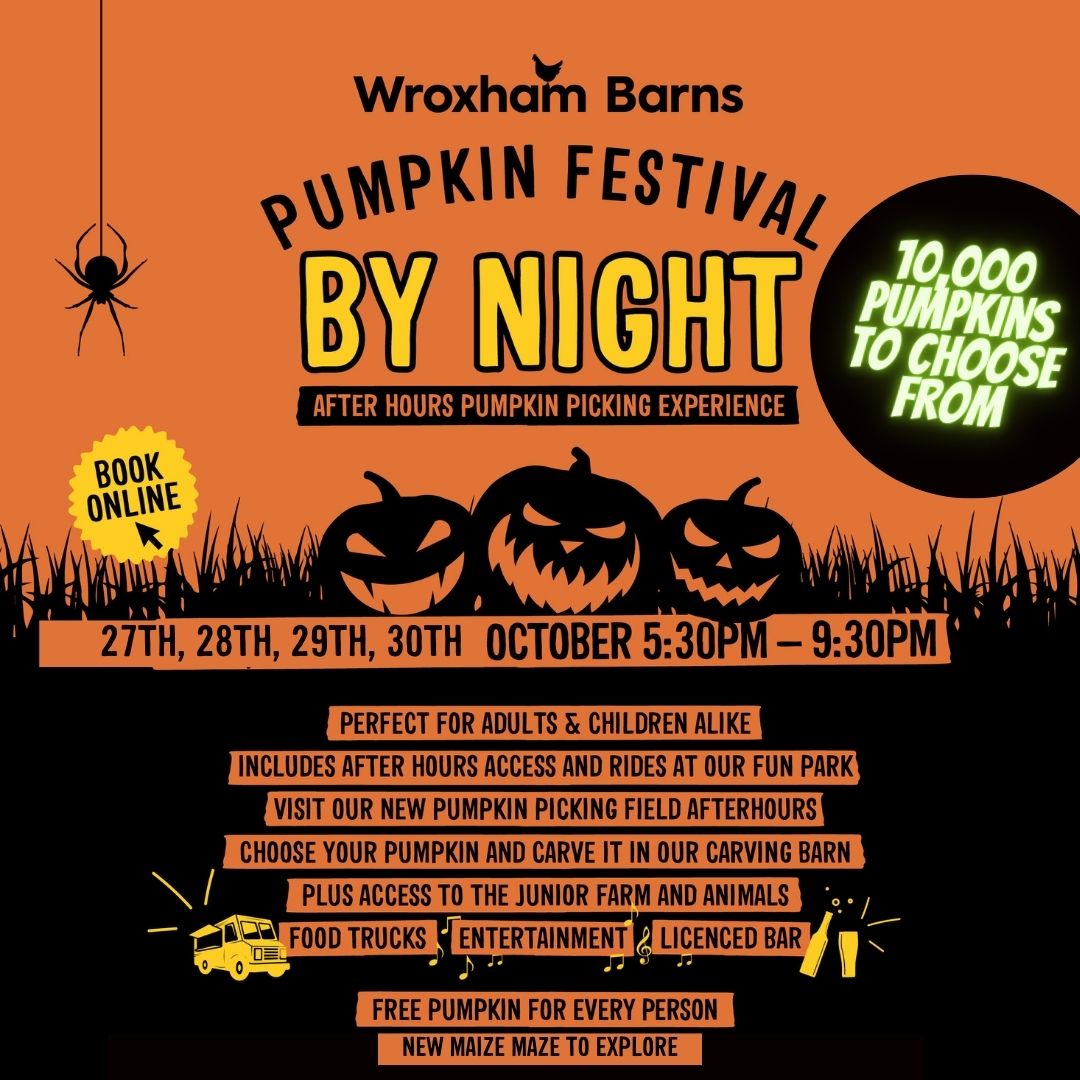 This year they are also offering a Pumpkin Festival By Night, which is taking place 27th-30th October 2022 from 5.45pm – 9.30pm priced at £13.99 per person, this sounds like so much fun, after hours access to your favourite Norfolk Farm Park, Pumpkin Patch, Maize Maze and Fun Park, all in one place!!
You can find out more information and grab your Wroxham Barns Pumpkin Festival Tickets HERE
We were gifted admission to Wroxham Barns Pumpkin Festival, all thoughts and opinions are our own