Disneyland Paris announced a phased reopening of the resort as of 15th July 2020, starting with both theme parks, Disney's Newport Bay Club hotel and Disney Village.
The phased reopening will introduce enhanced health and safety measures implemented for both Cast Members and guests. Theme park capacity will be limited to comply with governmental requirements, Disneyland Paris will manage attendance through a new online theme park reservation system available as of early July and subject to availability.
To provide guests with maximum flexibility, new booking conditions are now available. Find information about the reopening of Disneyland Paris.
Do you know The Best Places to eat lunch at Disneyland Paris?
If you plan on spending the entire day exploring Disneyland Paris, it is important to eat a big lunch. Otherwise, it will be hard to resist the urge to spend your whole budget on delicious snacks. Here are a few of the best places to grab lunch while you're in the park, regardless of which dining plan you have chosen.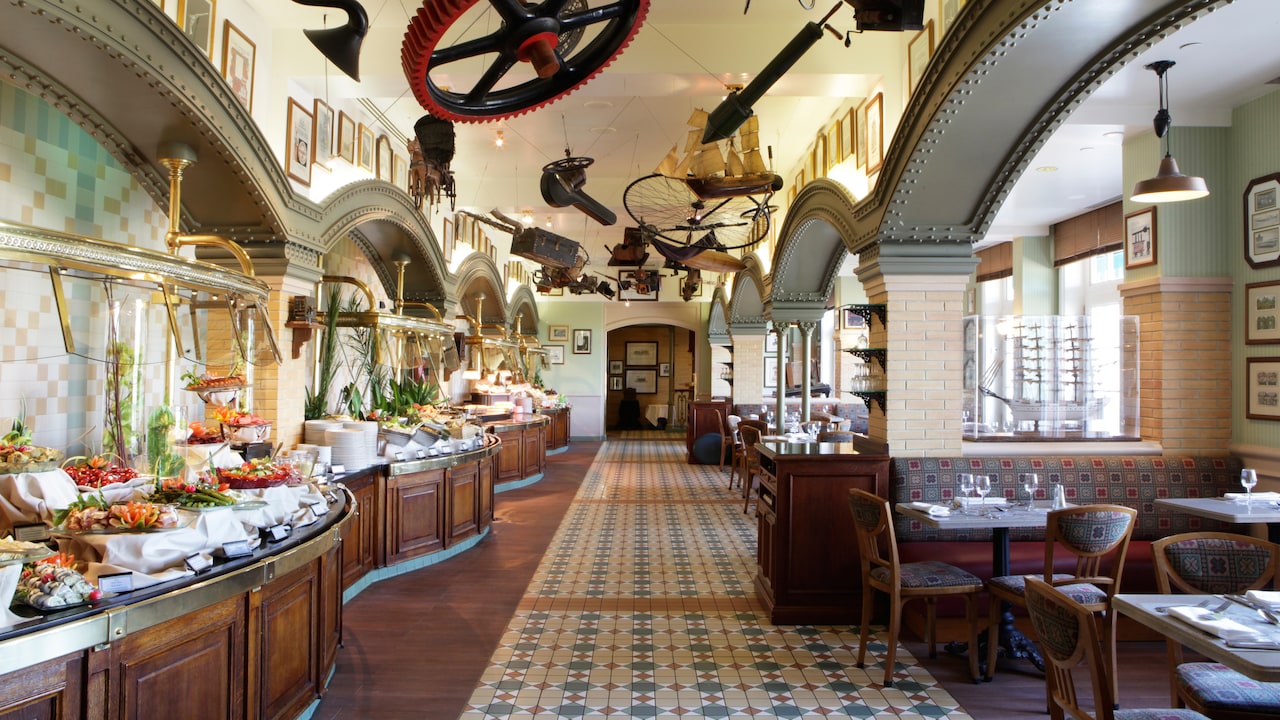 Inventions Is a very popular Disneyland Paris restaurant located in the Disneyland Hotel. One of the things that makes this among the most frequently visited restaurants in the park is that it's the only restaurant where you can meet Mickey, Minnie, and friends at your dining table. Make sure that you have your autograph book ready so that you can collect signatures from your favourite characters while they visit you.
The buffet style setting at Inventions means that each member of your group can select from a variety of dishes for lunch, inspired by both classic French and international cuisine.. Due to the popularity of this restaurant, you are almost required to make reservations in order to experience a meal here. Book a meal here as soon as you can to be sure that you'll get a time during your stay.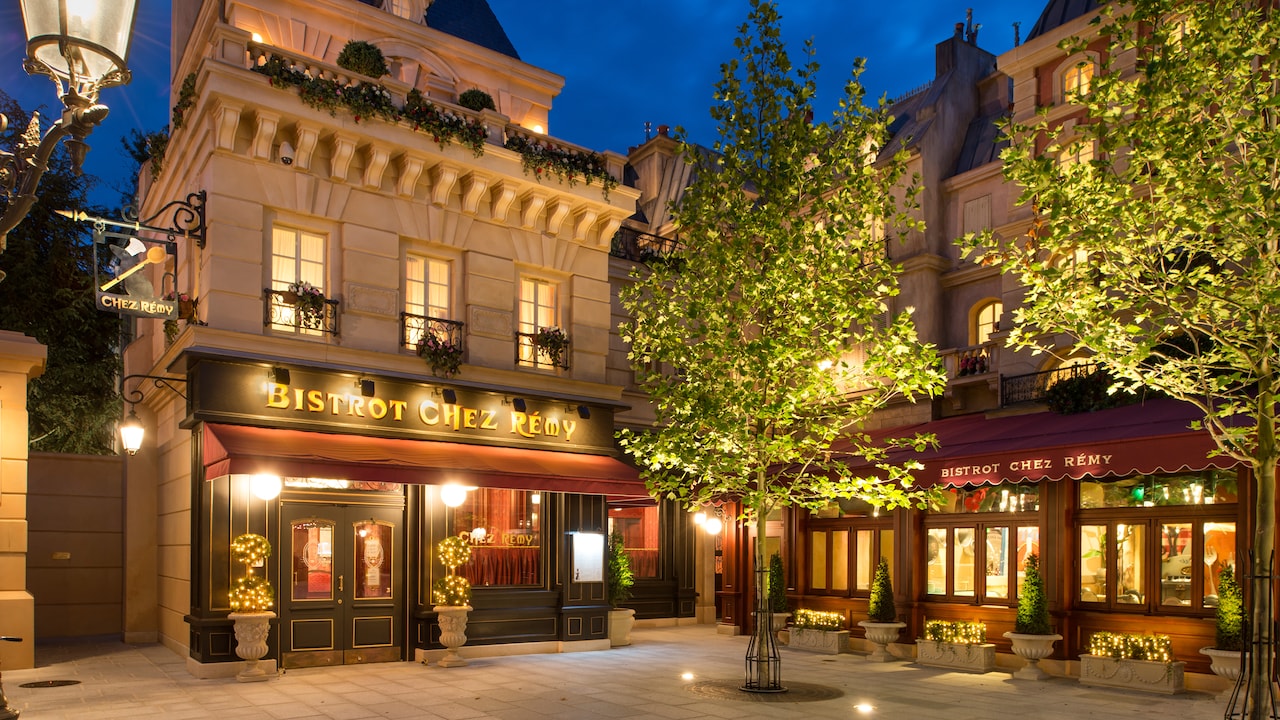 A favourite of fans of the film Ratatouille, Bistrot Chez Rémy gives guests a rat's perspective of find Parisian dining. All of the Furnishings in this themed restaurant look like oversized household items, from Christmas light fixtures hanging above to wine cork shaped chairs.
This fun decor gives guests the impression that they've shrunk to the size of a mouse as soon as they step through the door. as with inventions, your best chance of getting a table during your visit to Disneyland Paris is to book as soon as possible. You can make reservations up to 2 months before the day you'll be dining.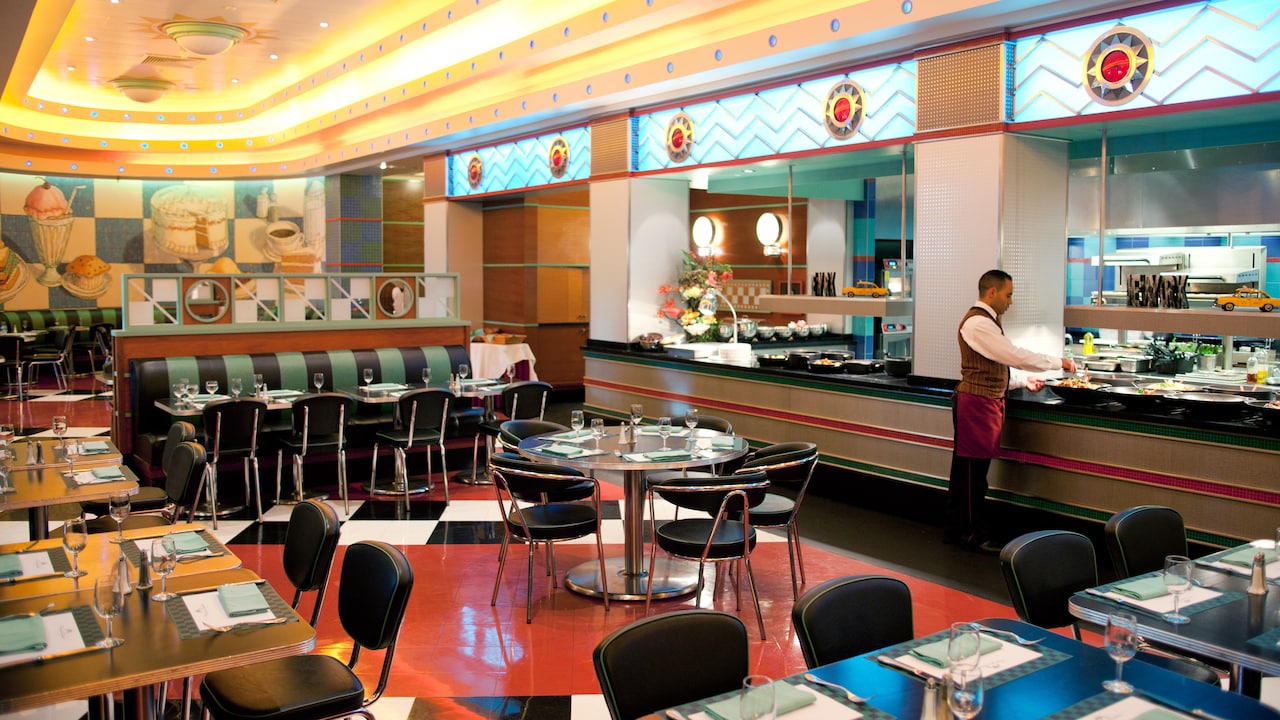 Located in the New York Hotel, Parkside Diner is on the opposite side of Disney Village from the parks. They also have Scenic outdoor seating, which makes us a great place to grab a quiet lunch away from the parks.
The theme of Parkland Diner is the typical 1930s New York diner, complete with American inspired meals and treats. The menu also features international dishes, so everyone is sure to find something that they love.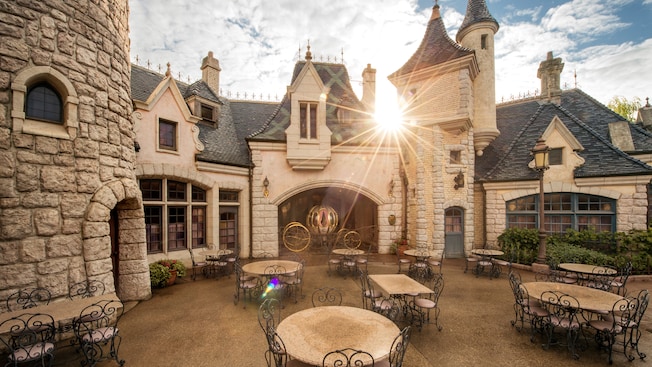 If the kids in your party are excited to dine with princesses during their trip to Disneyland Paris, consider booking a character lunch at L'Auberge De Cendrillon. This Cinderella inspired fine dining restaurant features a character lunch where guests can meet with princesses including Cinderella, Ariel, Rapunzel, and more.
Just like Inventions, the fine food and character visits available at L'Auberge means that you'll pay a bit more for your meal. But, the opportunity for your kids to meet with their favourite characters will be worth the extra expense.
From the fantastic food to the character encounters, eating lunch at Disneyland Paris has all of the charm and Disney magic you would expect from a Disney dining experience. Make reservations today, and you can see for yourself during your upcoming Disney trip.
All of these restaurants are hugely popular so advance reservations are highly recommended and can be made up to 2 months prior to your arrival date. Just call Dining Reservation Service on +33 1 60 30 40 50 (international call rates apply, cost may vary according to network). You can also book at the reception desk of your Hotel.