Tonight was the opening night of this years Fang-tastic Fairground Frights, five nights of fun, scares and rides, what's not to love, a highlight on the Great Yarmouth Halloween Events calendar.
This is the second year we have attended Fairground Frights Event (check out Big Family Little Adventures IG for pics of last year) we loved it last year and its got even better! It has definitely added to the adventure of Great Yarmouth.
What Can I Expect at Fairground Frights ?
I love all the rides at Great Yarmouth Pleasure Beach, even trying out Pendulum in the summer (not one i'll probably repeat anytime soon!) but the Fairground Frights just adds even more to the night!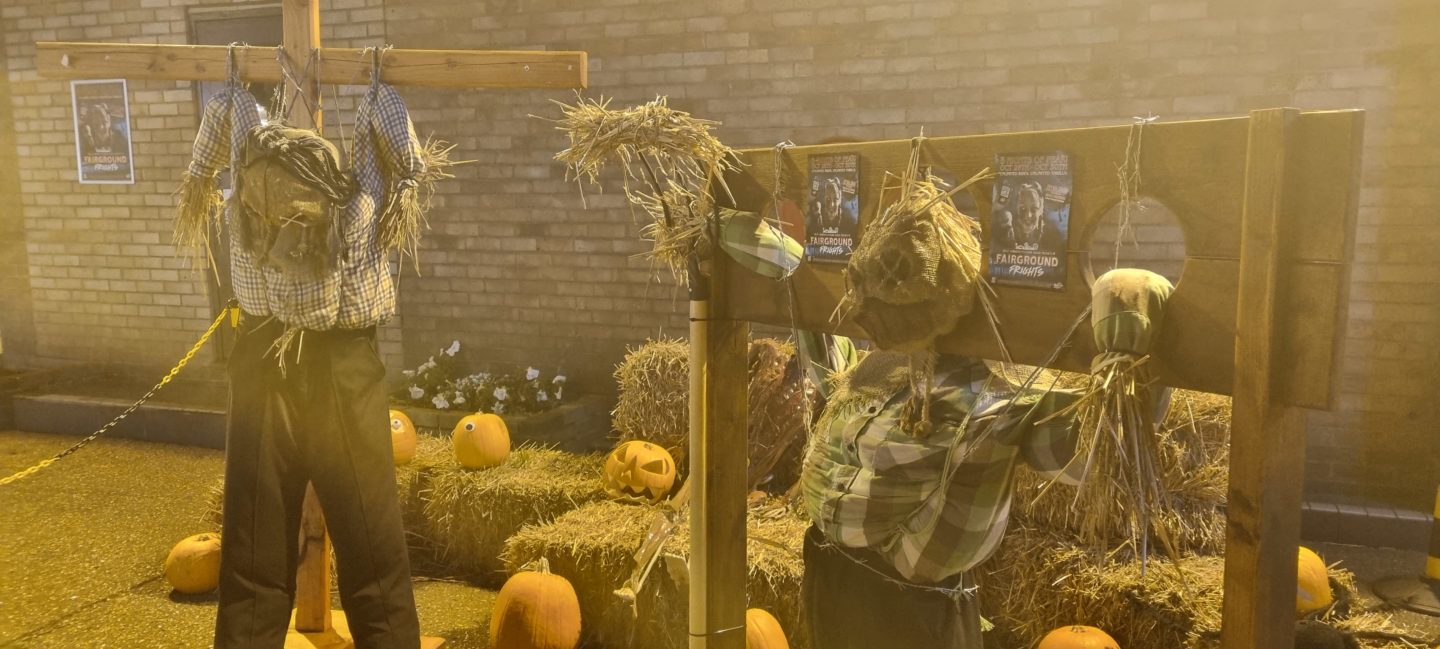 The actors are brilliant, with impeccable timing, I have never heard so many screaming teenagers, including Eowyn, who had decided to ditch mum, dad and Kaide in favour of her three friends this year!
The ghostly projections on the side of the Rollercoaster were mesmerising, thanks John Henry Thurston, so many people stopping to watch them, and the added characters inside Snails and Fairytales were excellent (I won't tell you who or where, as it will spoil the fun!)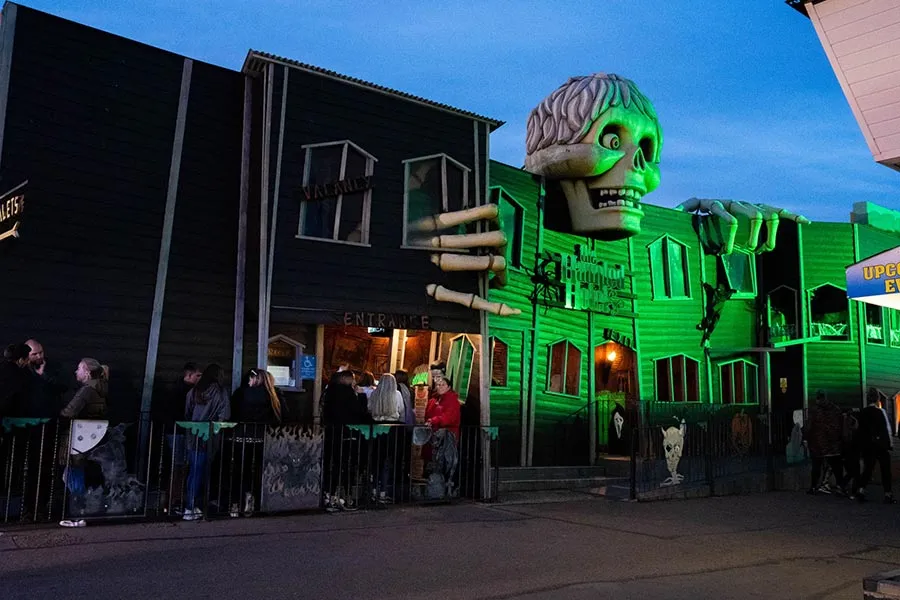 The Haunted Hotel is not one i'd recommend staying at, far too many unsavoury characters currently staying.
This year we went in to the 4D Cinema for a halloween themed dracula performance, with all the usual effects you can expect from the 4D showing, which was accompanied by lots of audience screams!
After our visit to Primevil last week I was keen to see how the Scare Mazes had developed at Fairground Frights, and we were not disappointed.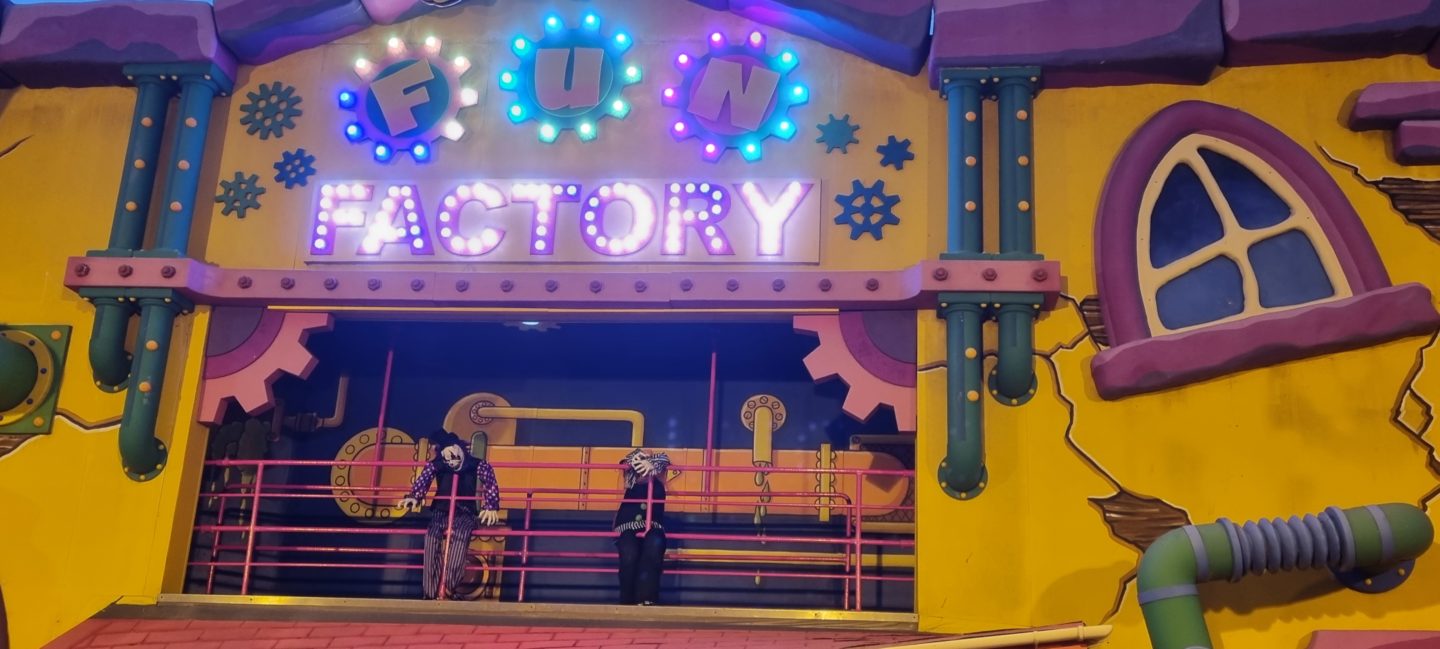 The Fun House has been transformed into a scare maze, if you are not fond of clowns, this may be one you want to avoid! All the actors were great, knowing exactly who to target and they were just positioned in the right places that they were hidden from view, not sure i'll view the Fun House in the same way again, ill always be on alert for clowns jumping out at me!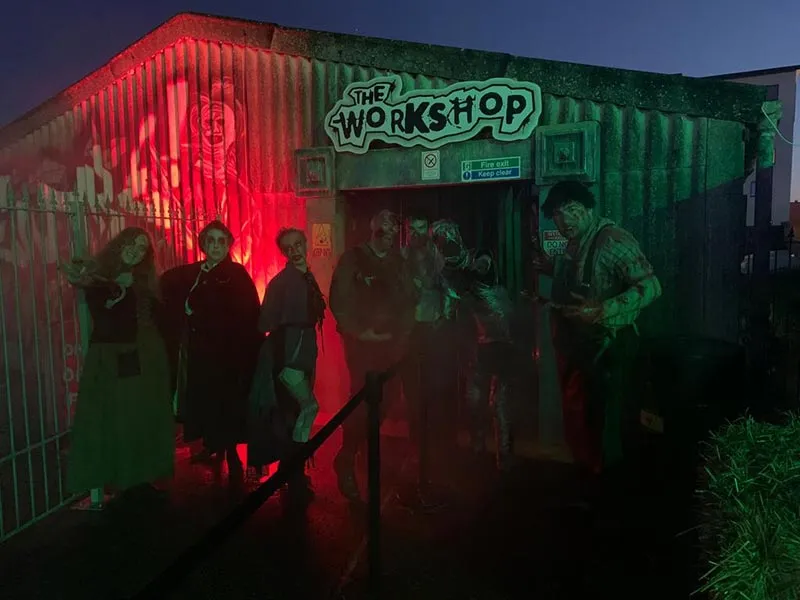 The workshop has expanded considerably and the interaction with the actors is superb, you really felt part of the action, although I did feel very sorry for the couple who were part of the group with us, the lady definitely wasn't keen on the workshop and kept hiding behind her boyfriend which resulted on being targeted even more, which resulted in lots of screams!
There is also some great tunes being provided by Club Tropico, both on the Main Stage next to the Pirate Ship and the Sky Stage near the Sky Drop.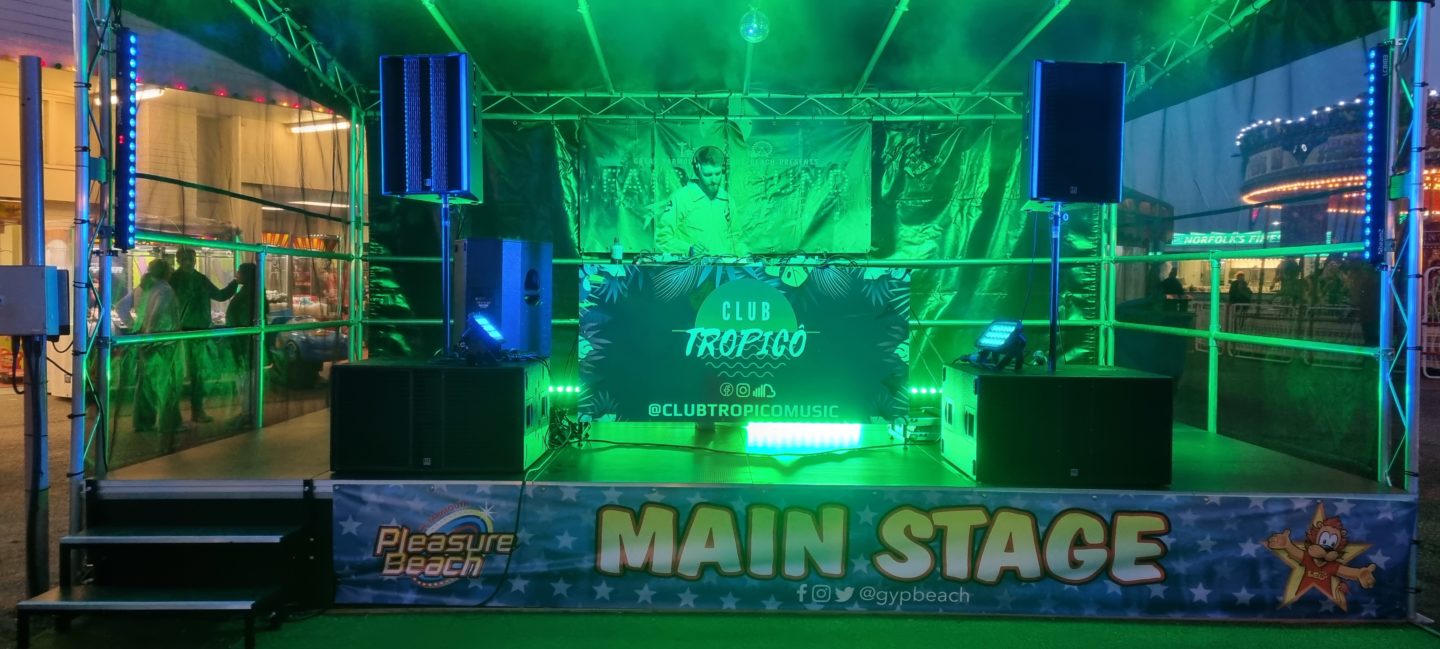 Fairground Frights takes place 26th – 30th October 2022 from 5pm – 8.30pm giving you over three hours of rides and frights, what's not to love! Don't forget the Halloween Fireworks Great Yarmouth on Sunday night after the final Fright Night!
This is definitely one of my favourite Halloween Events, as it encompasses the element of Halloween Scares along with theatrics, but at the same time you get to ride on all your favourite rides (still Sky Drop and the Rollercoaster for me), so for me, it has the perfect night out.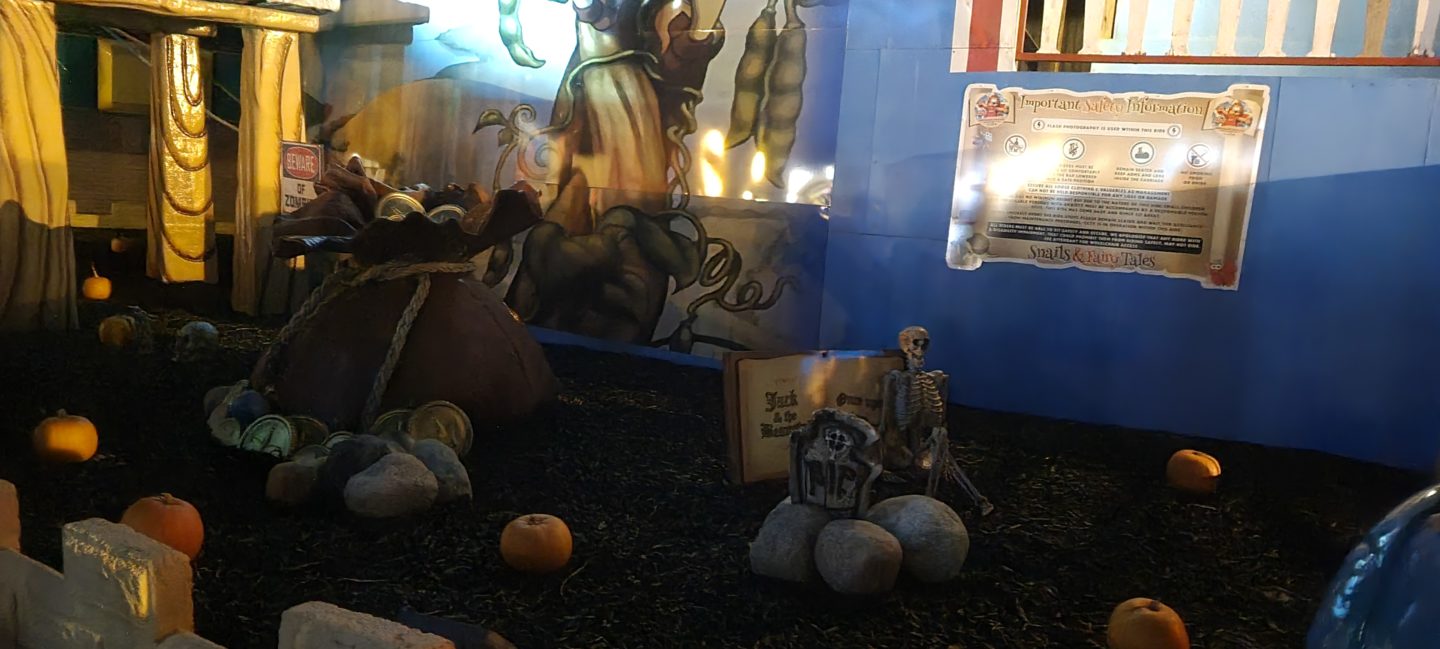 This Park is going from strength to strength, with the introduction of Coaster Cabana, Pleasure Beach live and the Fairground Frights, I am excited to see what they come up with next.
If you are considering booking for Fairground Frights, you can do so HERE
FAQs for Fairground Frights and Great Yarmouth Pleasure Beach
What age is Fairground Frights suitable for ?
They recommend that it is suitable for children aged 10+ although that is at your discretion, I definitely saw a few younger children in the park, the Workshop suggest a minimum age 12, but again its up to the individual as some children emerging seemed less scared than the adults!
What are the Pleasure Beach Opening Times For Fairground Frights ?
Fairground Frights is open from 26th-30th October 2022, the session is from 5pm-8.30pm and its recommended that you arrive at 5pm to make the most of your evening.
If you would like to visit Great yarmouth Pleasure Beach without all the scariness, there is a session daily from 12-4pm from 22nd -30th October 2022
How much does Fairground Frights Cost ?
The cost for Fairground Frights in 2022 is £19.50, which is amazing value for a really fun night out.
If you would like to visit during the daytime session the cost is £15.
Where is Fairground Frights located?
Fairground Frights takes place at Great Yarmouth Pleasure Beach, which is situated along Great yarmouth Seafront, next to the Premier Inn, the address is The Pleasure Beach, S Beach Parade, Great Yarmouth NR30 3EH
Are Dogs allowed in Great Yarmouth Pleasure Beach?
Yes! Great yarmouth Pleasure Beach is one of the most dog friendly attractions in the area, so there's no need to leave your dog at home, obviously one of you will need to take care of the dog whilst family members go on the rides, and if you have a very nervous dog, Fairground Frights may not be for them, but the ones we saw last night, looked like they were having the best time!
We were invited along to Fairground Frights as guests of the Pleasure Beach, all thoughts and opinions are my own.