Time management is crucial when you visit Disneyland Paris. It is such an exciting place, and you must savour every delicious moment you are surrounded by such magic. To do that and have the best experience, you need to know the layout, where your favourite attractions are, where to eat, and of course, the shortest and longest Disneyland Paris wait times.
Disneyland Paris wait times are important to know because they impact how much or how little you can do. Understanding the Disneyland Paris wait times allows you to set reasonable expectations so you can walk away satisfied that you have had the best possible time.
Disneyland Paris Wait Times
Disneyland is known for its long lines. It started in Anaheim, CA, and now every Disney park on the planet has the same issue. Popular attractions lead to long waits. You can stay in line for over an hour to have an experience that is only a few minutes long. Shows have both the shortest and the longest wait times. It all depends on when you arrive. All joking aside, though, Waiting in line is not like it used to be. Fastpass was introduced nearly 20 years ago as a means to mitigate the long wait times and hold guests' places in line. However, Fastpass works differently in every Disney resort.
The general principle of the Fastpass system is that it holds your place in line. Certain attractions have two entrances. There's a standby entrance and a Fastpass entrance. The Fastpass queue bypasses a large amount of the standby queue and merges at a point near the attraction's loading dock.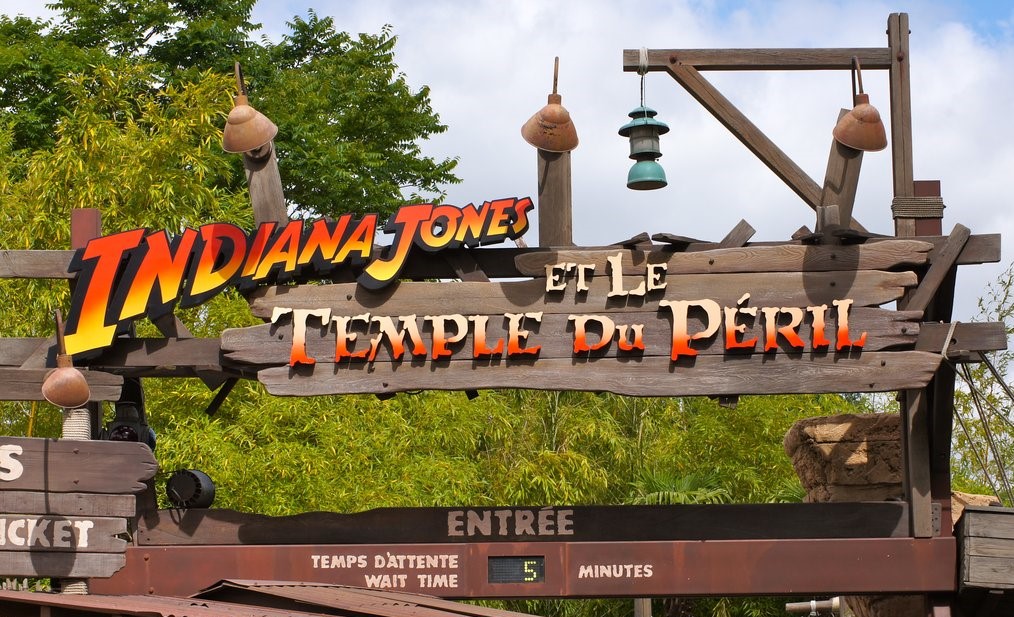 When you go to a Fastpass kiosk at the entrance to a ride, you can use one ticket per rider to retrieve a Fastpass. The Fastpass has a return time, which gives you a window of when you can return to use the Fastpass queue. Ideally, you can enjoy other attractions while you wait for your return time. After you've redeemed one Fastpass, you can get another one somewhere else. Here are the attractions at the Disneyland Paris resort that accept Fastpass:
Disneyland Park
Indiana Jones and the Temple of Peril, Adventureland
Star Wars: Hyperspace Mountain, Discoveryland
Buzz Lightyear Laser Blast, Discoveryland
Peter Pan's Flight, Fantasyland
Star Tours, Discoveryland
Rock'n'Roller Coaster starring Aerosmith, Backlot
The Twilight Zone Tower of Terror, Production Courtyard
Ratatouille: The Adventure, Toon Studio
In addition to the Fastpass system, there is a Disney Hotel Fastpass, a Disney Hotel VIP Fastpass, and a Super & Ultimate Fastpass with a starting price of £26 per person.

The Two Parks
Disneyland Paris is a resort comprised of two theme parks and Disney Village, surrounded by all kinds of Disney resort hotels. Disneyland Park is the primary park. It's very similar to the Disneyland and Magic Kingdom parks, but every land in the park has received a major upgrade based on new inspiration and previous knowledge. Near Disneyland park is Walt Disney Studios
The Longest Waits at Disneyland Park
Right now, Meeting Mickey Mouse in Fantasyland is the longest of the Disneyland Paris wait times. It's well over an hour. Only coming in a distant second is the Princess Pavilion. Peter Pan's Flight is a meager 20 minutes compared to the waits at character meet and greets.
Those are the early morning times before things get a chance to pick up. By the afternoon, normally, the Princess Pavilion wait time is over an hour. Big Thunder is about 50 minutes, and Peter Pan's Flight is 40. Meet Mickey Mouse and the Main Street Station for the Disneyland Railroad are also among the top five longest Disneyland Paris wait times.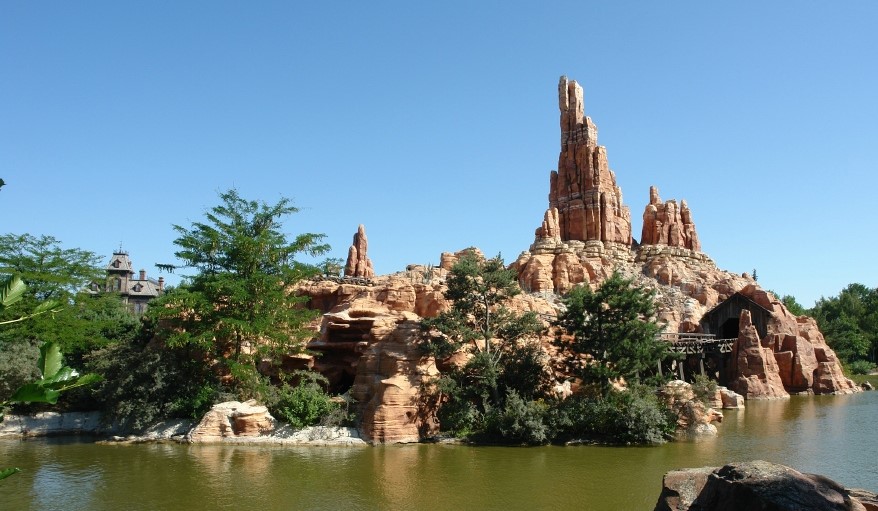 The Longest Waits at Walt Disney Studio Park
At the moment, Crush's Coaster is the longest wait time, which is consistent with the average wait times. It's the offseason and a lot of the attractions in Walt Disney Studios are closed, so even though the park just opened, the wait time has already climbed to 45 minutes.
The next longest wait time currently is Ratatouille. Crush's Single Rider line is also pretty heavy. It gets its own posted wait time, and it's 15 minutes less than the regular standby line. At the moment, the Twilight Zone Tower of Terror is the fourth-longest wait at 25 minutes.
However, this is typically not the case. Although a 30-minute wait is normal for the attraction, the RC Racer, Toy Soldier Parachute Drop and Meet Spider-man queues are generally longer.
The Shortest Waits At Disneyland Park
The Keele Boats is the shortest wait time. The queue is just around five minutes long. The River Rogue Keele Boats more or less ties with The Swiss Family TreeHouse, Mysteries of the Nautilus, and Alice's Curious Labyrinth. All of which are walkthrough attractions, you might consider queues without a ride.
Other very short wait times are the Main Street Vehicles and Sneak Peeks. Lancelot's Carousel is also a very low wait time. At the time just after opening, five minute wait times are common. They extend to Casey Junior; It's a Small World and Pirates of the Caribbean. It is the offseason, so many attractions are currently closed.
The Shortest Waits at Walt Disney Studios Park
As of nearly two hours after opening on a mid-week off-season day, RC and the Parachute drop are right at the bottom with the other five minute wait times. Although Ratatouille has a 30-minute wait, the single rider line is down to five. Slinky Dog Zig Zag Spin is also only a 5-minute wait.
We typically see a different picture, although Ratatouille Single Rider and Slinky Dog are typically among the lowest wait times along with the Flying Carpets of Agrabah. When they are operational, Armageddon special effects show, and Art of Disney Animation brings up the rear as well.
Changes and Patterns in Disneyland Paris Wait Times
Weekends see heavier crowds and seasonal changes impact wait times as well, but the attractions most favoured by guests remains the same. Don't be fooled by low wait times, though. It doesn't always mean an attraction is ill-favoured. It may just be a more efficient ride.
Feeling hungry ? Check out Essential Disneyland Paris Dining Experiences
In line with the latest French authorities' requirements, a Health Pass is required for guests aged 18 and older to visit the Disney Parks. As of 9 August, the Health Pass will be extended to the Disney Hotels and Disney Village. As this situation is evolving, we will continue to address your questions and update the dedicated page as needed.
Please visit our Health and Safety page for:
– Information on what a Health Pass is, how it will be used and where;
– Details regarding the on-site testing centre, managed by a third party, and available for guests who may require a test (PCR or Antigen) upon arrival, or prior to their return to their home country.
We continue to provide flexible commercial conditions that you can find here.
We look forward to welcoming you soon to Disneyland Paris.