Are you ready to get some traveling under your belt? After being in the house for a few months, a day trip just might be what you need. And just in case you need a little bit of help in the planning process, this Day Trip Travel Printable is super helpful to have!
Don't forget to check out our Top 10 tips for travelling with kids as well!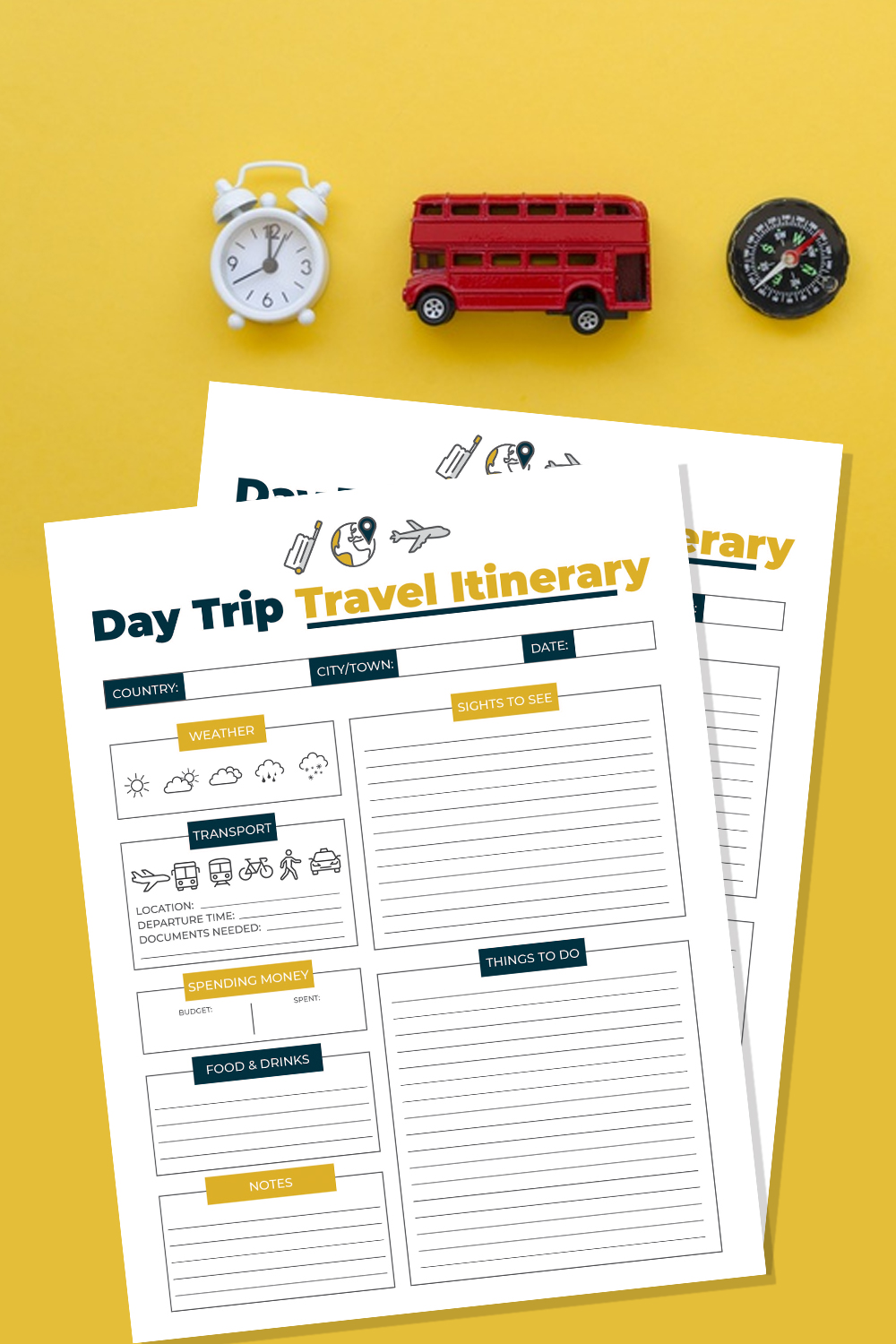 Day Trip Travel Printable
As you can tell, the point of this printable is to help you plan and get excited about your trip. What makes this printable so great is that you can easily print it off and complete it together as a family! It not only creates excitement for your trip but it also opens up the lines of communication as well.
What is on this Day Trip Travel Printable?
This printable is so simple to use! On this printable, there are plenty of spaces to fill in great information. Start by adding in the country, city/town, and the date and then fill in the rest of the sections mentioned below:
Weather
Sights to See
Spending Money
Food & Drinks
Things to do
Notes
As you can tell, there is a lot of great information that can be written into all the spaces easily.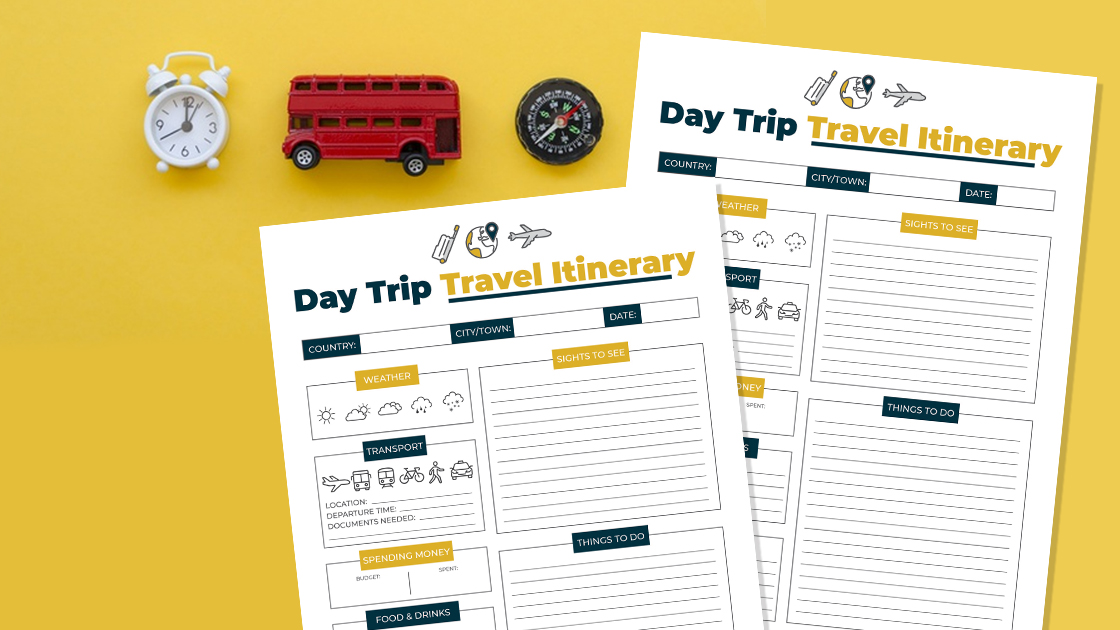 What are some fun day trip ideas?
Just in case you're needing some great day trip ideas, here are some fun activities to check out!
Take a trip to a local zoo
Head to the mall in another town
Pack up a picnic and visit a campground
Drive to the beach and swim
Plan a few visits to the local museums in and around your area
See how many fun things you can easily do? The whole point of a day trip is to find a place that isn't too far away so that you can enjoy as much time doing fun things as possible.
Ready to print out this great printable?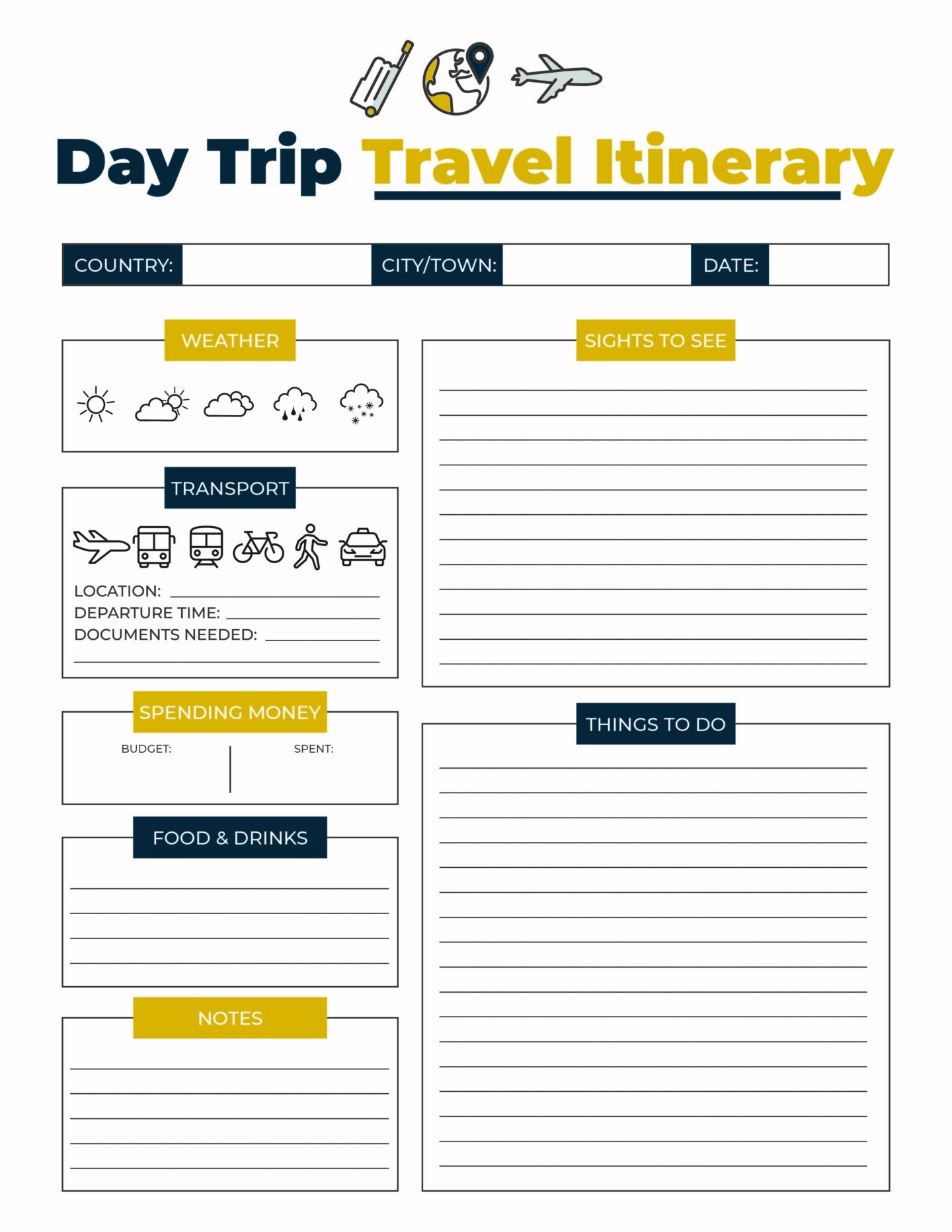 The best part about a day trip is that you really don't have to stress out or plan that much at all. All you need to do is have some sort of plan, hop in the car, and get on the road to travel to your destination. Then you just spend the day having fun before heading home!
Like this free printable? Check out our other travel posts: