5 Reasons Why cruise holidays are great for children
Once upon a time, cruise travel was very much the domain of wealthy retirees. Folk used to dress up in long dresses and dinner suits to enjoy a five-course meal, listen to a live pianist and finish off the evening with a spot of ballroom dancing. But my, how times have changed!
Today's modern cruise ships are geared up for fun-filled family adventures. As well as having a new destination to explore every day, ships have become resorts within themselves, with more facilities than you can shake a stick at and some of the best children's entertainment in the world. Granted, formal nights still exist, but these are now family affairs involving kids' menus, babies in tuxedos and Instagrammable photo opportunities.
Read on to find out why every family should consider a cruise holiday…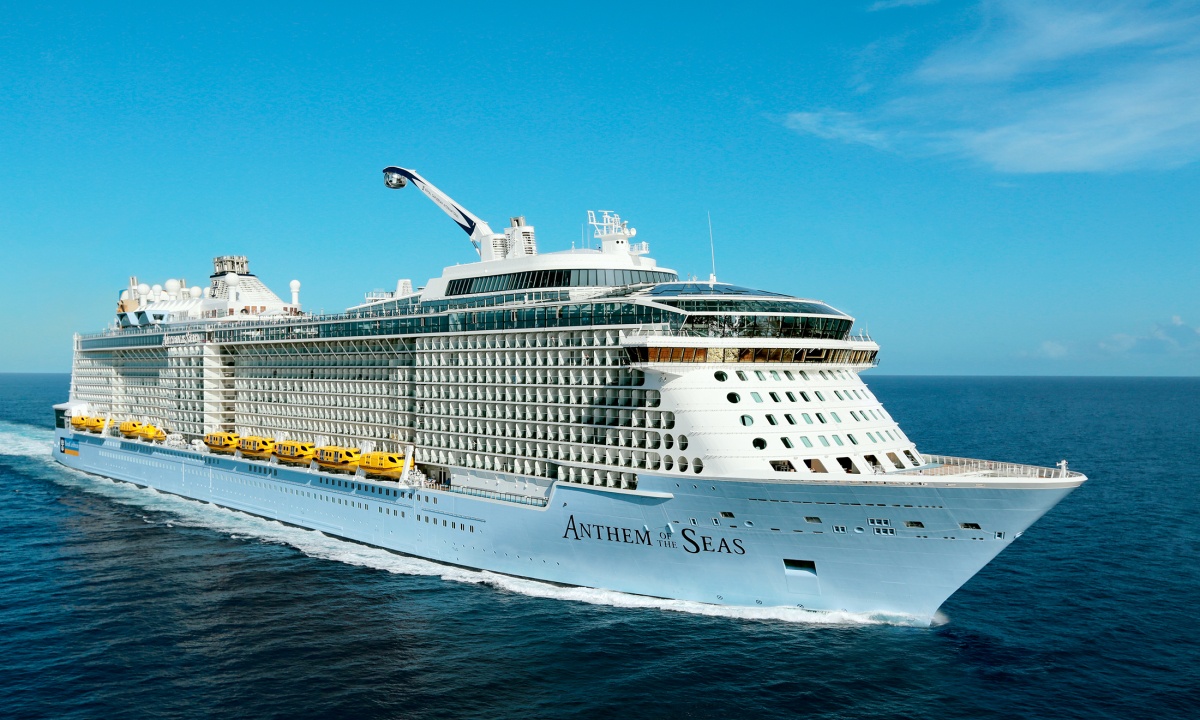 The on-board facilities are amazing
The mega cruise ships of today are absolutely huge, accommodating over 6,000 passengers as well as a couple of thousand staff. On-board Royal Caribbean's Anthem of the Seas cruise ship, kids can enjoy things like roller-skating, outdoor movies, rock climbing and ice skating. Even the sulkiest of teens will love the surfing and skydiving simulators, whilst the North Star observation pod will take the whole family on a trip 300 feet above the sea.
The Royal Caribbean fleet includes over 25 ships, each with different facilities. So, whether you want waterslides, ziplines and virtual reality trampolines or feel that a toddler splash zone would be more relevant to your family, there's something for everyone.
Another fun cruise line which families should consider is Norwegian Cruise Line. Facilities include things like go-karting tracks, high ropes courses and water parks. The cruise line's Freestyle Dining concept gives families the freedom to dine in a wide choice of restaurants at whatever time they please without a reservation.
Parents can enjoy alone time
It's important to recognise the value of adults-only time for parents on holiday, and cruise lines do this brilliantly. Each family-friendly cruise line has a kids' club which is split into age specific groups, caring for children as young as two or three, right up to teens.
Whilst young children enjoy activities like painting, soft play and Lego, their older siblings can take part in scavenger hunts around the ship, karaoke competitions and sports tournaments. Teens have their own supervised space where they can play games consoles, air hockey or make their own mocktails.
Whilst kids are having the time of their lives (from shortly after breakfast until late in the evening), parents can enjoy a romantic meal, a trip to the spa or simply sunbathe with a cocktail.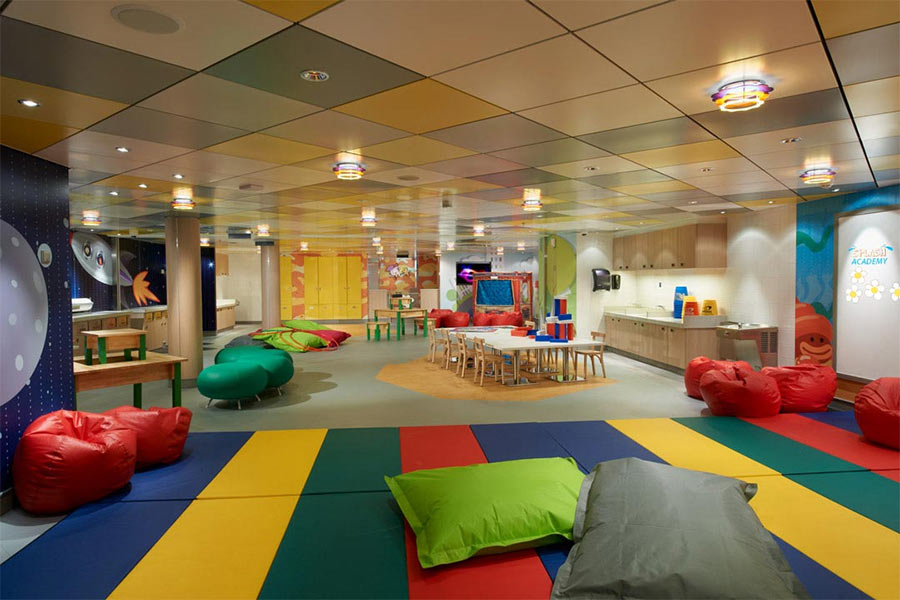 Family evening entertainment
The entertainment on cruise ships is second to none and most of it geared towards families. Get together and enjoy West End-style stage shows, magicians or acrobatic performances. Your teenagers will undoubtedly be nowhere to be seen, but younger kids can have fun with their parents at family-friendly discos or prize bingo.
Food to suit all tastes
On a cruise, families can gather together around the dining table to enjoy world-class food. Take the option to dress up in your finery and enjoy five-course gala dinners together. Or head to the buffet where you'll find a mammoth range of cuisine from across the world. Snacks are seemingly endless too, with poolside pizza by the slice, ice cream aplenty and healthy options like fruit and salads to grab and go.
Nowhere caters for fussy eaters better than a cruise ship. The kids' menus contain all the favourites you could hope for, with ordering off-menu no problem either. Best of all, everything is included, so parents needn't worry about wasting money on food that gets left uneaten.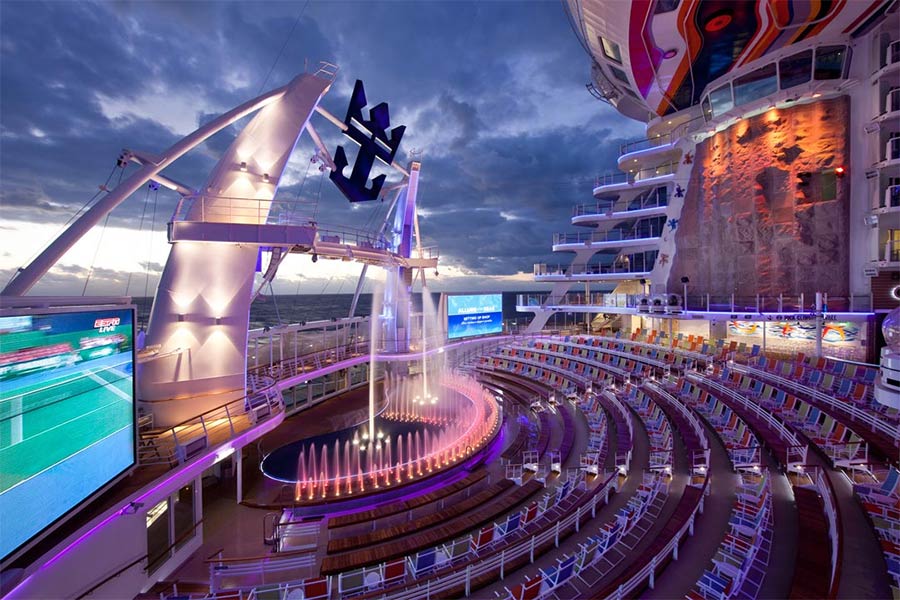 A wide choice of accommodation
Each cruise ship has a range of accommodation types to suit all tastes and budgets. The cheapest rooms are inside cabins which don't have windows – perfect for families looking for a budget break. At the other end of the scale are lavish suites with hot tubs on the balconies and video games consoles for the kids. Larger families can book interconnecting cabins with doors to join them together.
Choosing a cruise
When booking a cruise holiday, it pays to do your research. There are over 300 cruise ships on the ocean, each with unique offerings. The worst thing you could do would be to pick a ship and hope for the best. Think about not just whether your family would make use of the facilities on board, but whether you'd enjoy the ports that the ship visits, and what the weather will be like. If all this seems too daunting, a good travel agent will listen to your requirements and guide you to some good options.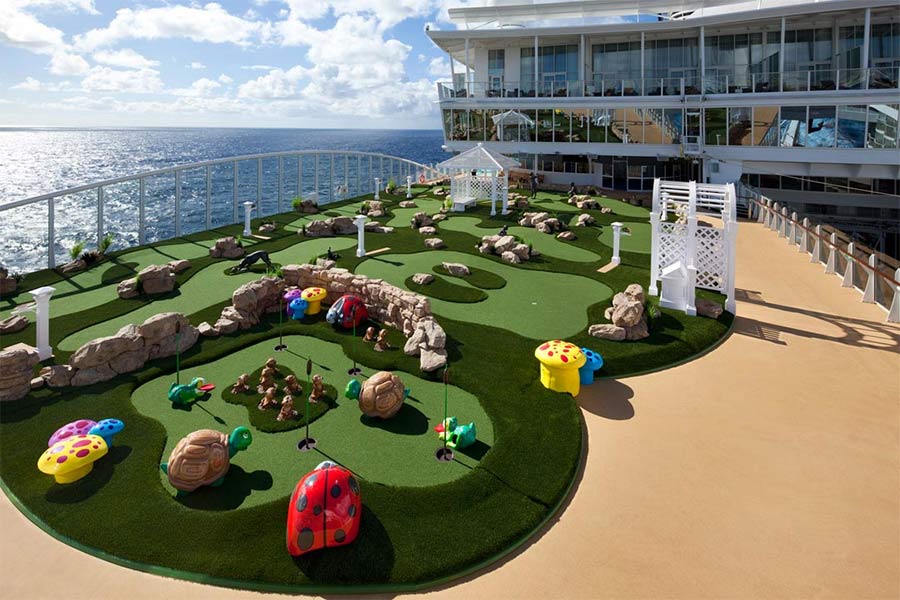 This post was supplied by Jenni Fielding from Cruise118.com.