Your Name Film Review
This week I attended a Screening of 'Your Name' with Mum, Lochlan and Neva. Your Name is the newest film by Makoto Shinkai which has already been a huge success in Japan, breaking Box Office Records. It's already received 5 Star Reviews and has been considered for many awards.
The film follows the story of Mitsuha, a highschool girl living in the middle of nowhere and Taki, a boy from Tokyo. One morning, they find themselves dreaming about the other's life. It only takes a few confused days for them to realise they've been switching bodies randomly. They manage to get by, leaving notes on phones and notebooks to learn about each other and keep up to date with the switches. Everything seems fine until the switches stop suddenly, prompting Taki to go out and find what has happened to Mitsuha.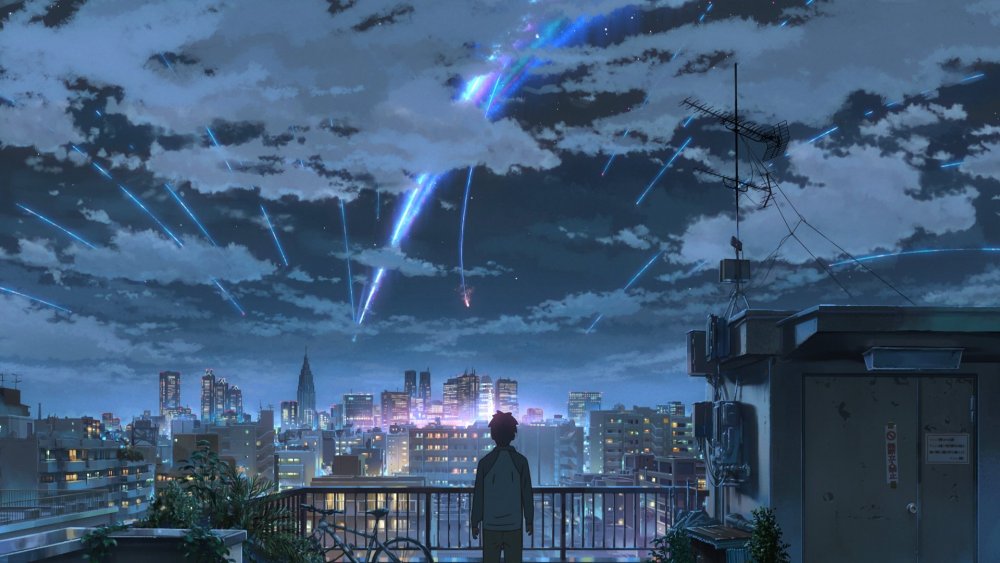 The story starts off as a typical bodyswitch comedy, dealing with the awkwardness and hilarity of being someone else, but soon moves into something deeper and much darker. The final part of the film could be quite a jarring shift, but the film manages to move quite naturally, amazing the audience with it's clever plot.The Scenery and artstyle, a staple of this Director's work, is also something to be noted as the scenes, particularly the ones focusing on comets, are beautiful
Your Name is only playing at a select few cinemas but if you get the chance, please go and watch this film. Most places are playing it in both Japanese (with subtitles) and English so you can choose which one you prefer. Our cinema was showing the Dubbed version, which had an excellent voice cast with Michael Sinterniklaas as Taki and Stephanie Sheh as Mitsuha.
I went in not really knowing anything about the plot and I loved every moment of it, I definitely recommend it to anyone.
You can now purchase it on Blu ray