Who's ready for a little bit of winter fun? This Winter Scavenger Hunt is the perfect way to get everyone up and moving and enjoying those chilly temps. If you need a bit of motivation to get out of your warm snuggly bed in the morning, this fun scavenger hunt needs to be on your radar!
Be certain to check out our Fun Outdoor Activities: Spend More Time with Your Kids post as well for even more great outdoor fun!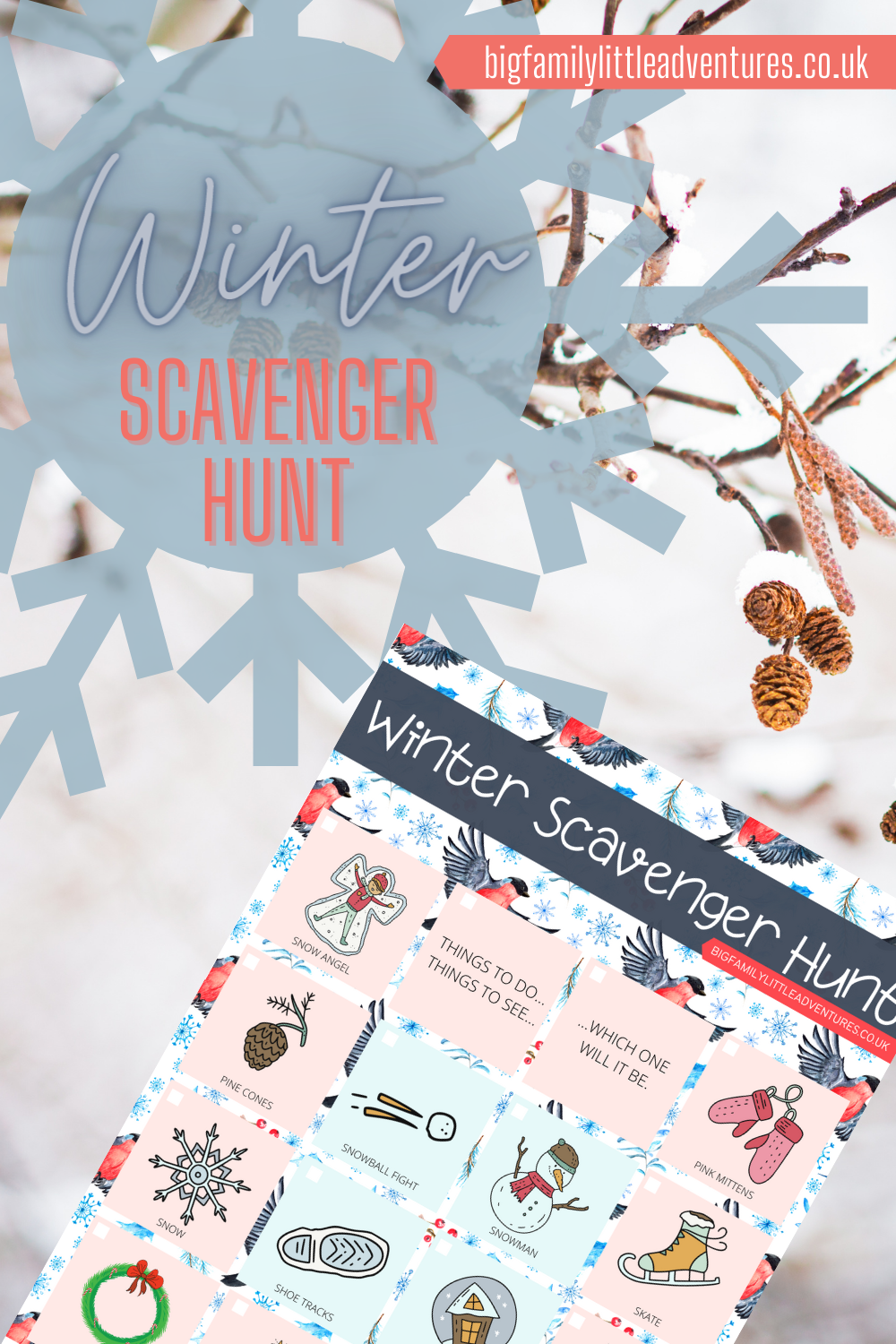 Winter Scavenger Hunt
No matter if you're a fan of winter or not, once it arrives, it's here for the long haul. And why sit on sour grapes and dreading those cold days when you can pair up with the kids and have a bit of fun? This winter scavenger hunt is literally the perfect way to channel your inner child and also create some fun bonding memories with your kids.
Plus, if you have a competitive side, it can be a simple way to get moving and see who can complete these first! These fun scavenger hunt ideas are a simple way to embrace the winter season with a smile on your face!

How do you use this Winter Scavenger Hunt?
You can really use it however you'd like but one of our favorite things to do is just start! As you can tell, there are so many fun winter items on this list to try and find and do! And who in your family is going to complete them first? The race is one to see just how many you can actually do…because a lot of these involve snow but what if you don't have snow? You make it work and just have fun!
Who says you can't alter the scavenger hunt to fit where you are? After all, this is a fun family activity for everyone in your family so do what you can to make it work for you!
Are you ready to be on the hunt for fun winter activities? Grab your scavenger hunt below!
Don't forget to bundle up and stay warm! It's certain to be a chilly good time!
If the weather is just too bad to get out and about, why not do a Virtual Scavenger Hunt
More Winter Family Fun