Seeing as your mood is affected by a delicate balance of various factors such as serotonin, sleep and even sunlight, it makes sense that natural sunlight has been shown to increase your mood, proving to be more effective than even anti-depressants in some instances.
During the cold winter months in the UK, however, it can be hard to get a healthy dose of sunlight. When you're tired of being cooped up inside a snowy home all winter long and want to give yourself and your family time and space to explore, there are a few cheap places you can travel to in order to boost your mood and Vitamin D levels.
Health Benefits of Winter Sun
Before you plan a trip to a hot travel destination (pun intended) to catch some much-needed winter sun with your family, you'll want to understand just how much the sun is benefiting you and your body. Not only will it help to regulate your Vitamin D levels, but natural sunshine has also been shown to reduce blood pressure, improve brain function and even protect against cancer.
Naturally topping up your tan is also much better than opting for a spray tan or heading to the tanning salon as you'll not only be receiving natural vitamins, you'll be preventing yourself from inhaling any harmful toxins and also forcing yourself and your family to get out from underneath the warmth of your winter blankets and explore the world.
Island Hop in the Canaries
Spain's Canary Islands offer some of the most consistent winter sun in all of Europe with average temperatures hitting just below 20℃. Here you'll find wide-spreading beaches with warm sand and waters year-round, and with flights taking just over four hours to get there from England, it's one of the closest and cheapest warm locations you'll be able to find.
For family fun, you'll definitely want to head to Gran Canaria for the most beautiful beaches and also to enjoy the family-friendly Palmitos Park. If your family is a little more adventurous, you can head to Tenerife where you'll find waterparks that are open year-round.
Turn Into a Greek Sun God
Located just a mere 45 minutes further by plane than the Canary Islands, Cyprus is a dream-inducing Greek island famous for the beachside resorts of Paphos, Larnaca, Limassol and Ayia Napa. While it's not promised that you'll come home as a Greek sun god, you'll definitely experience a lot of sun as the island experiences 340 days of sun each year.
With average winter temperatures topping out at 22-23°C during the day, Cyprus is one of the warmest Mediterranean islands. The great thing about Cyprus is that, due to its rich history, it is a great spot for family vacations as you can soak up the sun while visiting lush pine forests, salt lakes and even some impressive Greek ruins.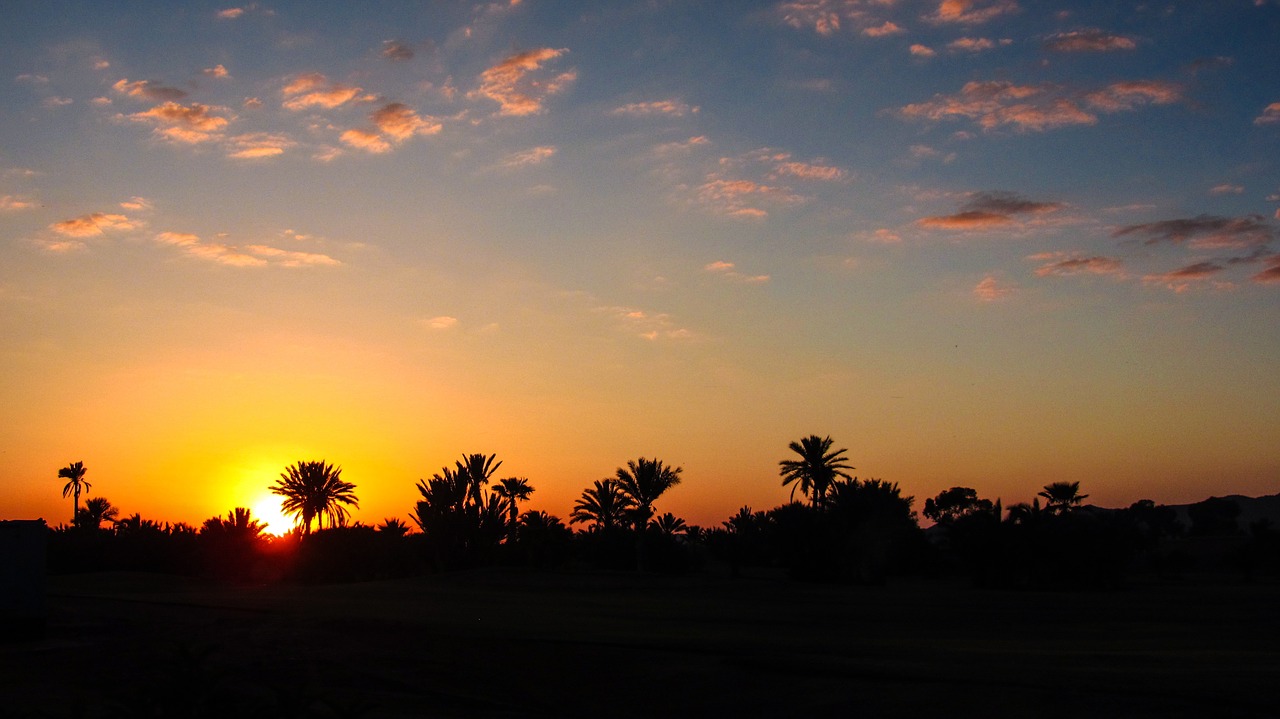 Enchant Snakes in the Moroccan Sun
If you're not much of an island lover you can still get plenty of sun during the winter by hopping on a five-hour plane ride down to Morocco. With rich cultural traditions, incredibly cheap prices and a lot of interesting sights, sounds and tastes, Morocco is a great way to teach your children about different cultures while also experiencing new foods, music and much more.
Even during winter months, you won't need to cover up much if you pay a visit to Marrakech, and you'll be able to enjoy the benefits of Vitamin D while exploring architectural sites, cafes and outdoor markets.
Soak up the Sun with Memories
Regardless of where you choose to go or what you decide to do, heading out for some sun during the winter months is a great way to explore places that you might not have otherwise explored.
These types of destinations often offer something unique and different for your family and little ones that you won't get out of a standard summer vacation, making it a win-win for your Vitamin D levels and the family memories you will be creating together.
Now working as a researcher and writer, Jackie started her career in the tourism industry, and was lucky to travel the world but after becoming a mom refocused and decided to spend more time with her family. When she's not writing, she volunteers for a number of local mental health charities and also has a menagerie of pets to look after.