Diverse cultural heritage, breathtaking sceneries and endless potential for having fun; if you truly want to spice up this year's vacation that the entire family has been looking forward to, why not take a trip to the biggest and perhaps most exciting continent out there – Asia?
With so much to offer, you can rest assured all members of the family will be enchanted and you will come back with unforgettable memories from this trip. Read on to get inspired to spend your family vacation in some of the most enticing Asian countries.

Singapore
While Singapore might not be the most wallet-friendly destination, it certainly is a perfect family-friendly one with so many interesting cityscapes that you will feel like a child in an amusement park too. This progressive city-state is pursuing a futuristic appearance while at the same time, caring about the environment and bringing nature into the concrete jungle in various ways.
With bright neon lights and innovative structures, night views of this city will make you feel like you travelled through time for sure. For families, though, an absolute must is a day trip to Sentosa Island. Take the cable car to the island to get some splendid views and make every moment of your trip enjoyable. While there are sandy beaches perfect for some sunbathing by the shore, your kids will probably not leave you one moment to relax until you head to Adventure Cove Waterpark.
Besides exciting rides and adrenaline-pumping water slides, there is a slew of special experiences that will allow your kids to get up close with marine animals.

Indonesia
Indonesia is one of the most popular Asian destinations for those looking for an exotic holiday, and for good reasons. With islands such as the ever-popular Bali, it has everything you might wish for in a beach holiday: impeccable watersides, plenty of opportunities for water sports, lush rainforests and immersive nature all around, while at the same time, it is also a unique place with its own rules and culture.
Bali often called the Island of Gods, hides tens of thousands of smaller and bigger temples throughout its landscape, visiting some of which can teach the entire family something new. It also boasts the amazing waterpark Waterbom that will certainly provide plenty of fun to the whole family. Nevertheless, there is more to Indonesia than just Bali, so make sure you explore some of the rest of the islands such as Java or Lombok.
There are some excellent accommodation options here as well such as exquisite villas in Lombok where you will be provided with your own private pool for the kids to enjoy. There are so many activities to choose from that you surely won't get bored!

Taiwan
This island might be on the smaller side, but that does not mean it lacks fun activities perfect especially for active families! Biking, hiking, and water activities are just a few of the things that will move your muscles, but if your kids are not that keen on that (hard to believe!), you will be happy to know that there are a number of theme parks catering to all ages, including a children's amusement park in Taipei as well as the Taipei Zoo that is actually the largest zoo in Asia!
You can rest assured your kids will love the pandas no matter what age they are. The National Museum of Natural Sciences and the National Museum of Marine Biology and Aquarium are also both great choices to visit with kids as they are created to be interactive and to teach little ones about our world in an interesting way. What's also great about Taiwan is that you can finally have some authentic Taiwanese food and bubble tea in the very place it originated from!

Sri Lanka
While this beautiful island country with a rich and ancient history might not be the first destination that comes to your mind when thinking about a family vacation, you'd be surprised at all the wonders Sri Lanka offers. If you and your family are animal lovers, the Udawalawe National Park has to find a place on your itinerary, as here you can see one of the most majestic creatures in the world, elephants roaming in their natural habitat!
On the other hand, you can also stop by a turtle hatchery where your kids can get a chance to release baby turtles into the sea while learning about these animals and how to protect them. Beside the safaris, there is also plenty of beach fun all around, with spots perfect for learning how to surf. Finally, if your family is into hiking, climbing to the top of the Lion Rock or hiking up Little Adam's Peak are both amazing choices.

Japan
There is no doubt that Japan is a peculiar country, which makes it especially interesting for the whole family. From fun theme parks through an incredible culture all the way to delicious, unique cuisine, you will want to come back here as soon as you leave.
Tokyo itself is such a vast city that you can base your entire holiday around it, however, there is so much to see in Japan and the public transport is so efficient that you can very well make day trips to explore a bit of the more remote corners as well.
Start with visiting some of the beautiful shrines and temples and learning about the culture, then make sure you head to one of the theme parks such as Universal Studios Japan if your kids are fans of Harry Potter or Sanrio Puroland if your little girl just loves Hello Kitty. For a nice day trip, head to Nara and spend some time with the friendly deer, or take a trip to Kyoto to explore the history and the culture even deeper. You just can't go wrong with Japan.

The Philippines
For families that love a good old exotic resort holiday, the Philippines can prove to be a great destination. With thousands of islands, you are bound to find one that will charm you, and you can rest assured the locals are friendly and your kids are going to gain valuable life experiences here. Some of the best choices are perhaps Boracay, Cebu, and Siargao Island – if you are looking for some unspoiled natural sceneries.
Boracay is a hotspot for water sports and water activities, so if your kids are a bit older, they will surely appreciate all the active fun. Cebu is an accessible little island that also provides opportunities for snorkelling and other water activities while visiting the Cebu Happy World Museum can be a fun afternoon program for the whole family.

Shanghai, China
When you think of Shanghai, the first things that come to mind are probably bright, colourful parades, busy streets lined with neon signs and skyscrapers as far as the eye can see. Indeed, this huge metropolis is one of the most modern cities in China, and you are bound to experience a culture vastly different from yours. Chinese cuisine is the favourite of many people, and you won't be disappointed food-wise by what this city has to offer.
The theme park scene is rather varied as well, with the famous Disneyland taking the cake, but the rest of the theme-, action- and waterparks are well worth a visit too. Besides all the urban cityscapes, there are also expansive parks such as Century Park and People's Park that bring a bit of green into the city, so there is a place to retreat to if you need a day to just rest and enjoy nature and plants all around you.

Thailand
Thailand has been a top destination for the past few years, and indeed it is a great choice for couples and families alike. It has all the natural beauty you can imagine with beautiful coves and lush vegetation, but it's also a lively place that just doesn't seem to sleep. You will experience that if you decide to stay in Bangkok for a while and mingle with the crowds, exploring the street markets and the food stalls, trying some of the unique tastes of this country.
You will find Thailand to be exotic in all its aspects, both while indulging in the spicy dishes and while hiking in search of hidden waterfalls. If you choose to spend some time on Phuket, the country's largest island, you are bound to experience a different atmosphere, though, a more laid-back one, but at the same time, you can find exciting things to do at places such as Splash Jungle Water Park. In conclusion, Thailand really has the best of both worlds.

Vietnam
You might think that this country is not particularly kid-friendly, but in fact, adventurous families know no such thing. Vietnam's popularity as a tourist destination has been on the rise in the past years, so it's worth exploring it before everyone else does. It's a unique place and the only way to really learn about it is by experiencing the culture first-hand.
Hanoi certainly has a lot to offer to keep the kids occupied (for instance, at Hoan Kiem Lake, kids can learn about folk games or at Thang Long Water Puppet Theatre, they can enjoy a traditional puppet show), but don't hesitate to explore a bit more of the country when you're there. For instance, Ha Long Bay is a World Heritage Site that will leave a lasting impression on all of you. You can opt for family-friendly cruises to relax and enjoy the views, or you can put on your hiking shoes to see everything from the highest point – it's all up to your own preferences.
As you can see, there is really no "wrong" choice when it comes to a wonderful family vacation in Asia. You will find plenty of kid-friendly, fun activities in most major cities on this continent, and both you and the young ones will return home with colorful memories that will enrich your lives. What's important to remember before heading out is to give your children a heads up about the destination you are about to visit, not only to prepare them for unusual things to come, but also to teach them how to behave in that particular culture.
Teaching them a few words in the local language would just be a plus that would give plenty of laughs to the whole family as well as the locals! In any case, good luck with your planning and have fun, because a trip to Asia is a once-in-a-lifetime opportunity.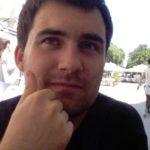 Liam Smith is a young and aspiring Australian blogger with a passion for everything related to travel, design and style. He has a B.Sc. in Interior design and is an avid reader.
https://twitter.com/LiamSmith2034
https://www.linkedin.com/in/liamsmith2034