Spain Island Hopping – While the mainland of Spain offers historic towns and bustling cities to explore, the Spanish islands have the world's most picturesque beaches, making them the best destinations for getaways with the family.
From the party islands of the Balearic to the volcanic scenery of the Canary Islands, these islands will make your family holiday unforgettable.
Are you wondering which island to take your family to? Refer below for the best islands in Spain for family island-hopping.
Mallorca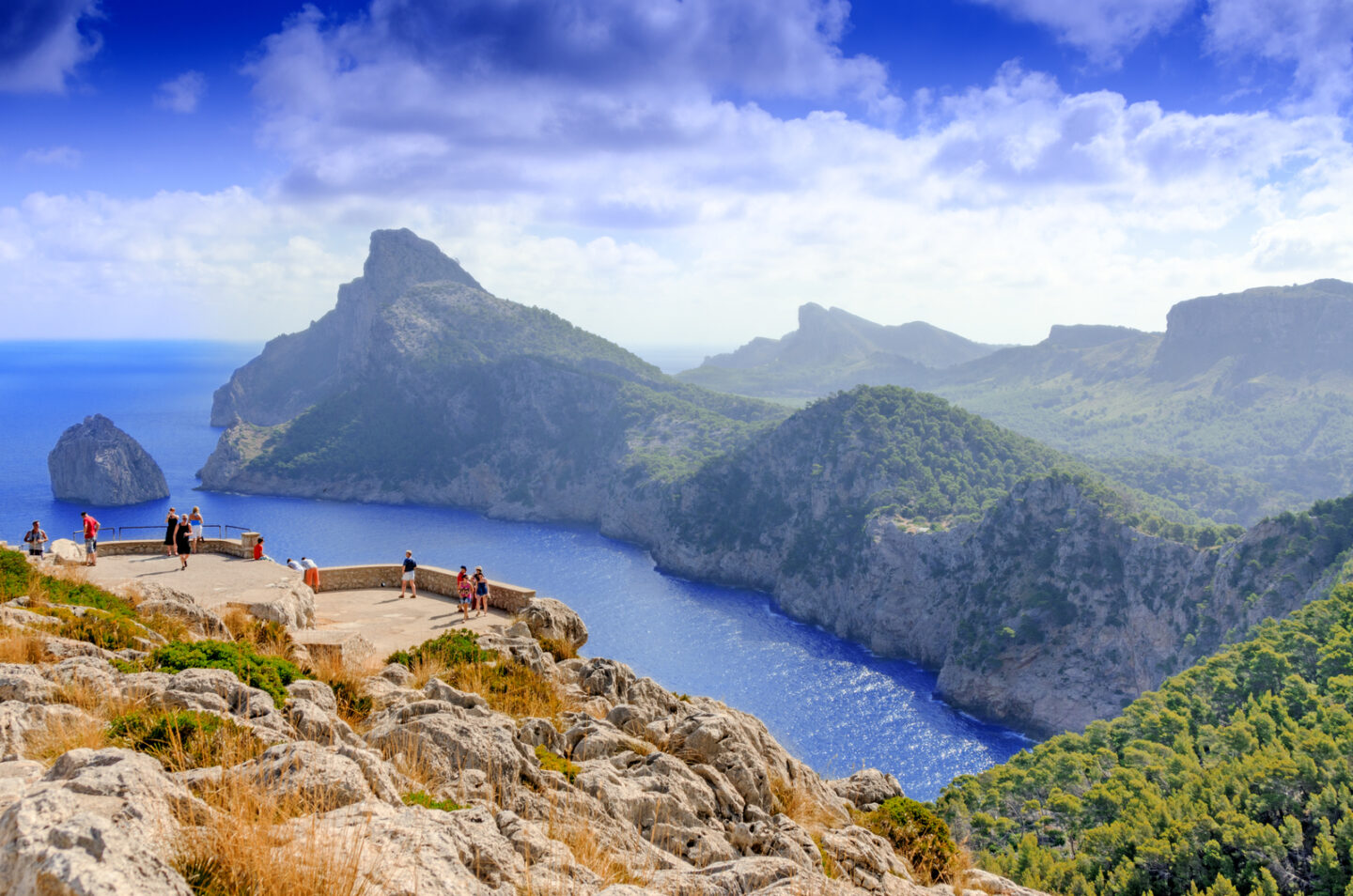 Mallorca is the perfect destination for a family vacation in Spain since it offers many things to do for kids of all ages.
From breathtaking natural scenery to cultural attractions, your family holiday to the idyllic Spanish island will leave you with memories to treasure for the rest of your lives!
Begin your holiday in Palma, the island's capital city, then continue to the northern or southeastern side of the island.
Consider renting a car to explore the island and visit some remote areas. But if you prefer to stay in Palma, you won't have difficulty getting from one place to another, since it's a very walkable area.
While you will likely spend most of your time at the beach, take the time to visit some family-friendly attractions, such as the Palma Aquarium.
Home to over 500 different species of marine animals, it's a fantastic place to take your kids for an exciting summer vacation.
Here, you and your kids can wander around to admire the fascinating hands-on exhibits and learn about the different animals in their natural habitats.
After a day of wandering around, spend an afternoon relaxing at one of the beaches of Mallorca.
The best ones are Can Pastilla and El Arenal. Can Pastilla have a laidback feel and is a favourite of local families, while El Arenal is livelier, with plenty of restaurants and bars along its shores?
Menorca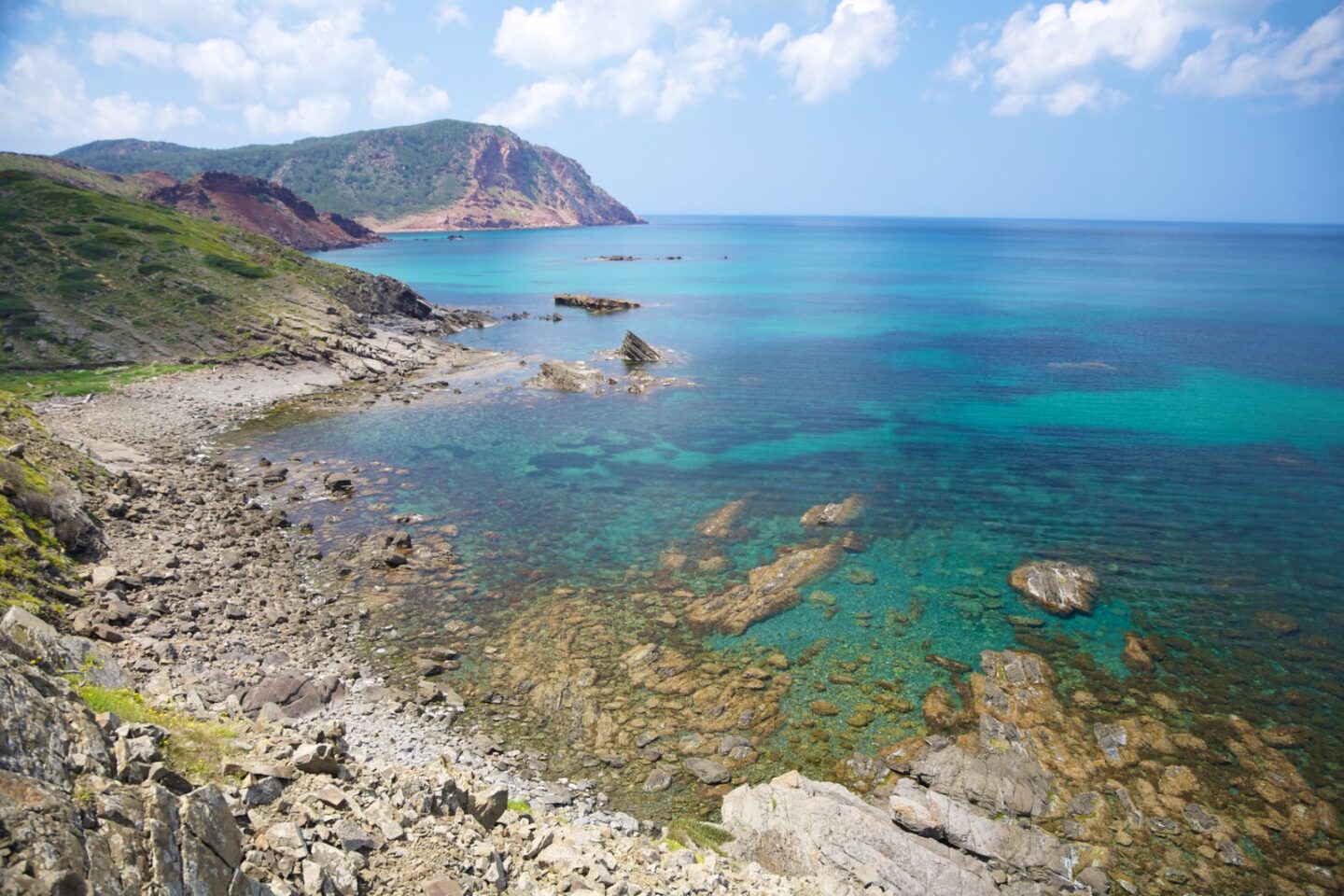 Wonderful nature, rich heritage, and enchanting beaches are some of the things waiting for you and your kids in Menorca, one of Spain's Balearic islands.
Whatever your preferences, there's no doubt that the island can offer you a family holiday you'll never forget. There are also some fantastic places to stay around Menorca, ideal for families. 
One of the best things to do in Menorca with the kids is to visit the island's beautiful lighthouses. They are perched high up the cliffs, surrounded by spectacular ocean views.
Your kids will enjoy hiking towards these lighthouses and learning about their history. For instance, you can take them to the Cavalleria lighthouse, which sits at the edge of a cliff and is over 40 metres tall.
For adventurous families who love to explore the great outdoors, consider climbing Mount Toro, the island's highest point. You can also drive to the top, and once you get there, you'll be surrounded by the island's most breathtaking views, especially on a clear day.
Deciding which beaches to visit in Menorca can be daunting since you have several options. But if you have little kids, choose those with calmer waves.
One of these is Playa des Grau, located next to a town with the same name. The small bay has mellow and shallow waters, perfect for your little swimmers.
Tenerife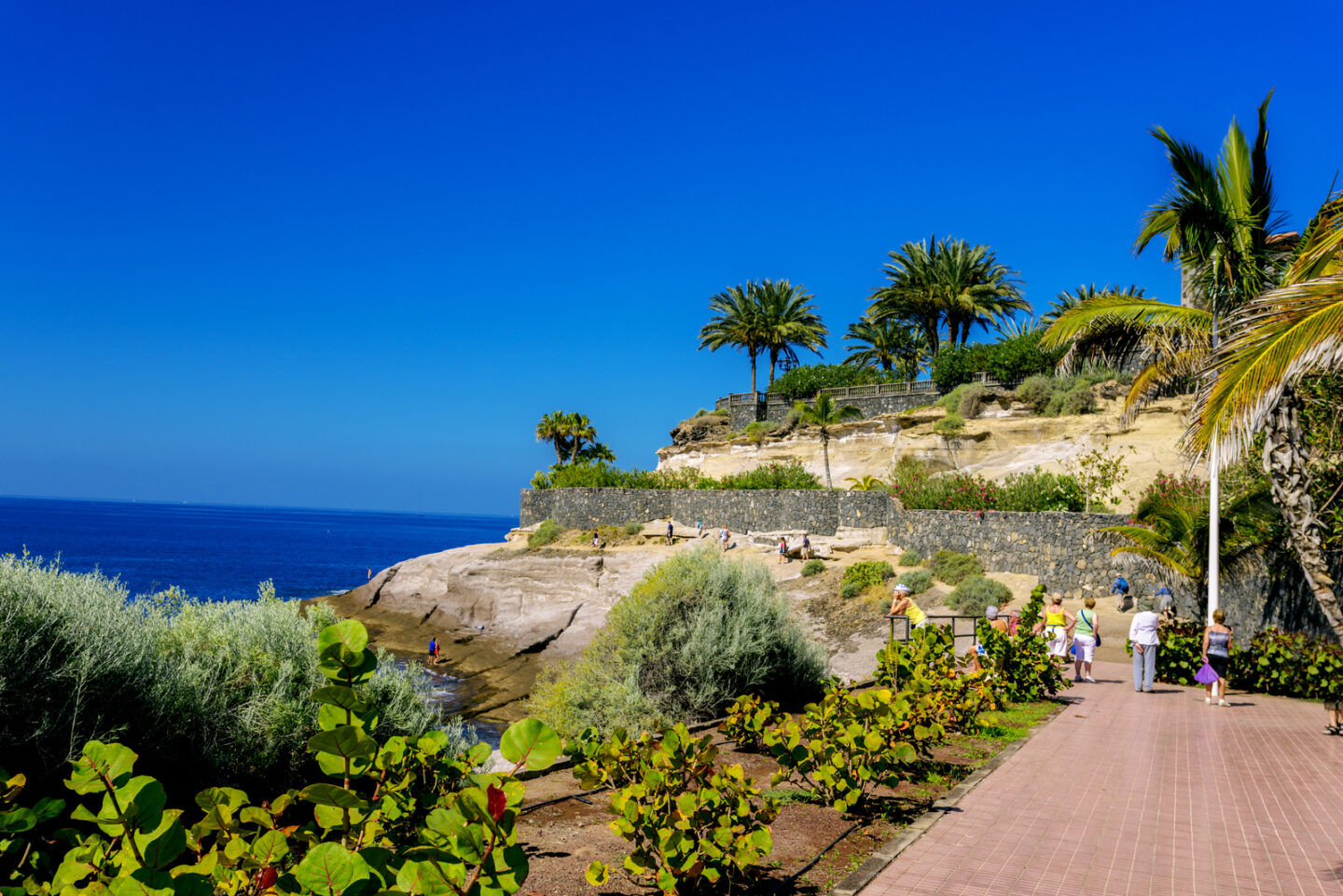 Tenerife is the largest among the Canary Islands, attracting millions of visitors, including families looking for an unforgettable holiday.
With excellent weather throughout the year, you can guarantee a fun-filled family getaway in Tenerife regardless of when you will visit. 
Aside from enjoying the beaches, most visitors to Tenerife would come here to explore Teide National Park, named after Mount Teide, Spain's highest mountain.
The best way to reach the peak is by taking a cable car, where you will enjoy extraordinary views across the island. On a clear day, you can even spot the neighbouring islands.
The beaches will be the highlight of your family holiday in Tenerife. You will enjoy walking on its volcanic black sands and playing with your little ones.
There are over 64 km of beaches across the island, giving you plenty of options, from secluded bays and coves to lively resorts offering fun water sports. 
One of the best beaches in Menorca is the 1.6-km-long Playa Las Teresitas, a stunning beach with several cafes and restaurants.
Another is El Médano, a popular spot for water sports enthusiasts. Here, your kids can try windsurfing or kite surfing.
Ibiza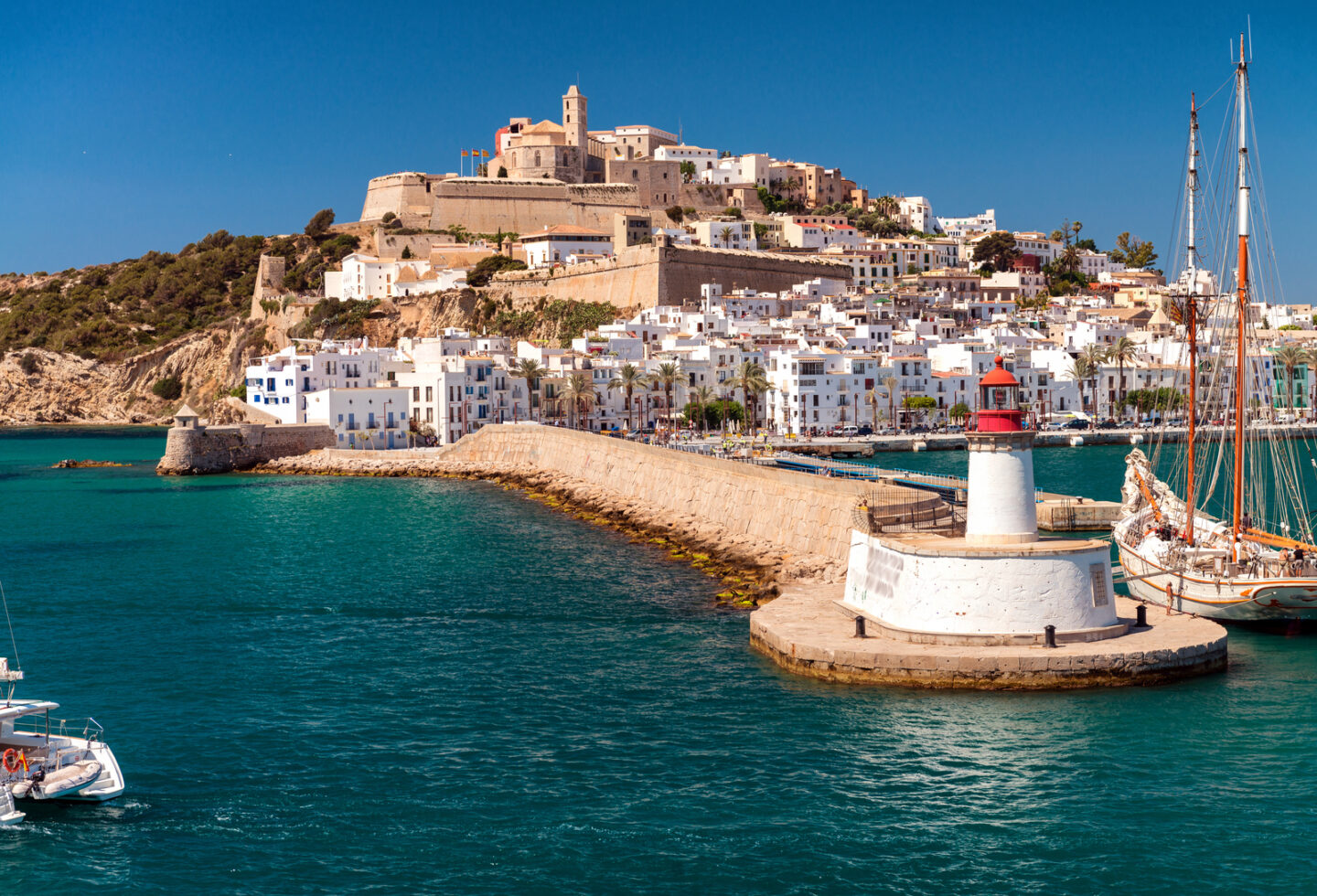 While Ibiza may be home to nightclubs and bars offering nonstop partying, the island offers family-friendly activities, like horseback riding, hiking, and water sports, from kayaking to snorkelling.
And if you want to spend fun days at the beach, you'll find quiet beaches away from the party crowds, allowing you and your kids to spend quality time.
Plus, with lots of lavish villas in Ibiza, you can unwind in a tranquil setting after days of adventuring. 
Cala Bassa is a stunning stretch of beach on Ibiza's west coast and an ideal choice for families with kids. It has protected coves, allowing your kids to snorkel and swim safely.
But if you prefer a quieter option with fewer crowds, head to Cala Llenya. Located about 25 km northeast of Ibiza Town, it has calmer waters, perfect for snorkelling and paddle boating.
Some parts of the beach are shaded by pine trees, perfect for enjoying a picnic.
Aside from spending time at the beaches, you'll find many other family-friendly attractions in Ibiza. Visit the Ibiza Horse Valley, a rehabilitation centre for abandoned horses that offers horseback riding adventure to the beach and the mountains.
Lanzarote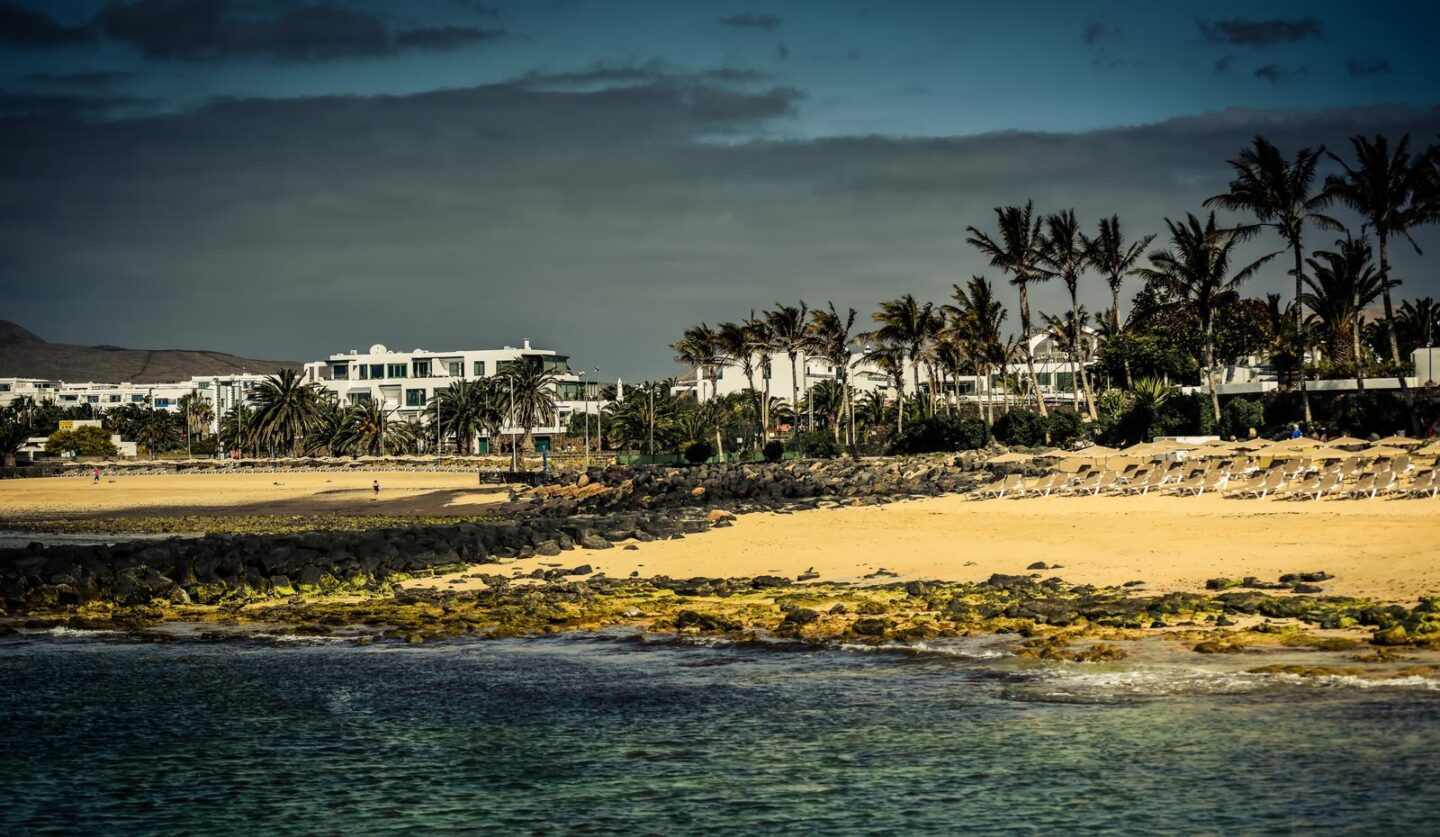 With long stretches of idyllic beaches and consistently warm weather, Lanzarote is another fantastic island in Spain for family getaways.
While it may not be as lively as Ibiza and other Spanish islands, it offers many fun things for the entire family to enjoy. 
For families who love nature and adventure, visit Timanfaya National Park and witness the incredible views of water sprouting from a geyser and steam coming from the volcano.
Take the kids to Rancho Texas Park, where they can swim and play with sea lions. The western-themed park doubles as a zoo and is home to tigers and different species of birds.
When it's time for the beach, Lanzarote will have plenty to offer, from black volcanic to golden sands. The beaches cater to everyone, including active kids who want to try out water sports.