Travelling with Tots and Toddlers is brilliant fun, they are inquisitive, they love to try new things and new surroundings means they get bored less easily, but it does take some planning.
Check out these 10 Observations on Holidays With Toddlers
We've all seen flustered parents attempting to calm their young children down whilst travelling on a family vacation, so what can you do to make sure that this isn't you?
Fortunately, there are some great tips for smooth, safe and comfortable travel with little ones which will ensure that your vacation is enjoyable for the entire family.
Snacks
Snacks are also a great way to keep little ones happy. It is recommended that you avoid sweets that are high in sugar, however, as this can give them a lot of energy that they then won't be able to use up. Raisins, grapes and biscuits are all good options.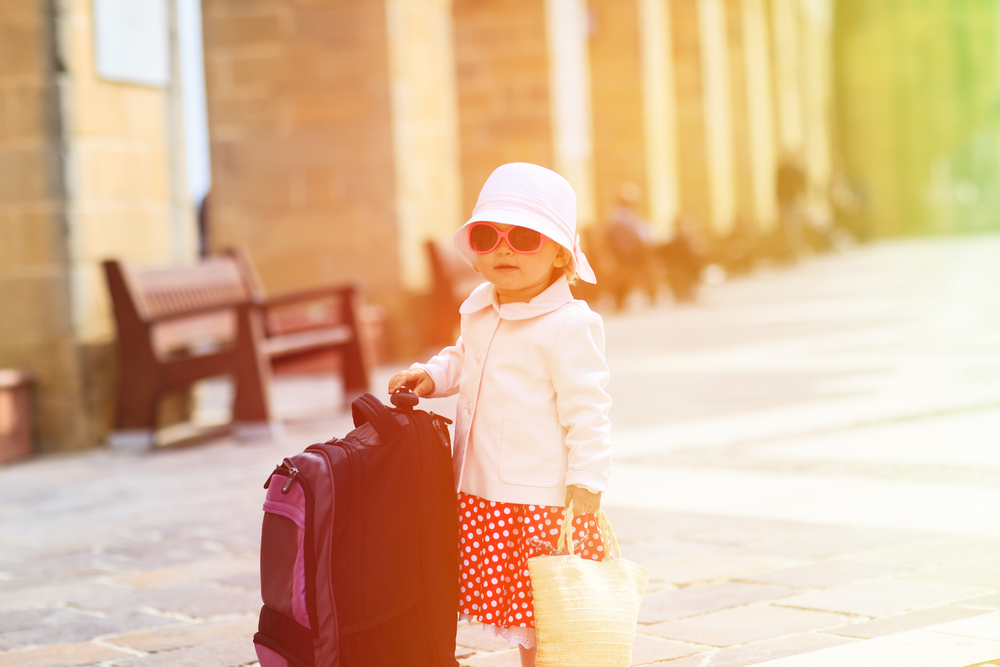 Avoid Over Planning
Many parents make the mistake of trying to cram too many activities into their holiday, which can result in a great deal of stress for everyone. Make sure that you do not have too much planned each day, as this will allow you to travel at a more leisurely pace.
You must also be flexible and be willing to cancel or change your plans at a moments notice, which is sometimes easier said than done with children who are aware of your plans!
I must admit it is now much easier that the children are older and can help get things ready or get themselves dressed, but there is part of me that remembers what it was like to travel when they were babies, and it seems I am not alone, check out Travelling with Our Kids post Top 5 Reasons Why Travelling with Babies is Easier
Travel Equipment
Make sure to invest in some great baby travel gear. It is definitely easier to travel when you have the right travel gear for your little one with you. Baby travel items that are worth investing in, include a great breathable lighweight baby carrier, a backpack diaper bag and a compact and lightweight baby stroller.
Depending on your destination, you might also like to purchase a travel high chair, a FAA approved travel car seat as well as a lightweight compact travel crib (or popup travel tent).
Entertainment
Boredom is one of the main reasons that travel can result in tantrums, so do everything you can to keep your kids entertained. It is worth having plenty of books, games and activities that you have with you at all times, but you could also try playing a game together like "I spy", which can be a great way to pass the time.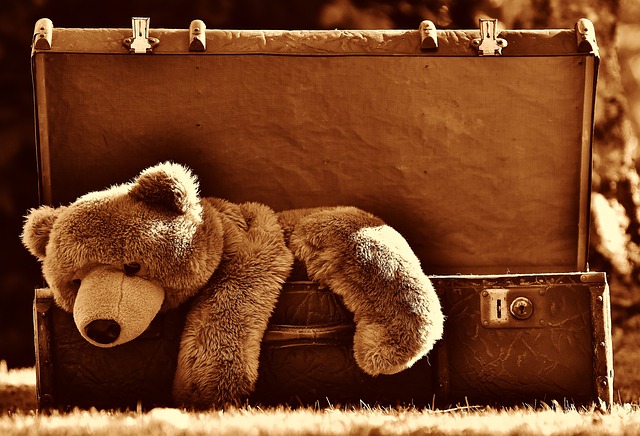 Kid-Specific Activities
Although you will want to see the sights and enjoy your destination, you need to remember that your kid is unlikely to want to do these things. Therefore, you must also do kid specific activities to keep them entertained. It is worth researching local water parks, toy stores, zoos and theme parks, and that means you have to take part in them too, so don't forget your swimwear, your walking shoes and your purse! Need a swimsuit quickly, check out swimsuit uk
Kid-Friendly Destinations
You must also choose a destination that is baby and child-friendly. Some holiday organisers, like Tots to Travel, can arrange baby friendly vacations where hotels or villas/apartments are found that are baby-safe. These will come with high chairs, cots, stair gates, gated swimming pools and more.
Sleep Schedule
An erratic sleep schedule can also result in tantrums, so do your best to keep your kids' sleep pattern as normal as possible. Make time for them to nap and try to avoid any late nights to keep them happy and energised.
These tips will help to make your holiday fun and stress-free for all.