Are you thinking of taking your little ones on a camping vacation this year? If so, you're sure to have a lot of fun but it's important to be well-prepared. More parents are choosing camping trips because it's an affordable choice and it's also a really great way to have some quality family time.
However, if you make the mistake of failing to prepare you could end up having a terrible time and putting your kids off camping for life! With that in mind, here are our top tips to make your first family camping trip go smoothly.
6 Tips For Camping With Kids
Pack In An Organised Way
Perhaps the most important thing when you set off camping with the children is packing in an organized way. If you organize your stuff effectively you'll be able to know quickly and easily where everything is for speedier unpacking and for greater convenience for everyone.
Large plastic bins which are stackable are ideal for storing items like toys, laundry, entertainment items and food. Label each one so everyone can see at a glance what is inside.
Arranging Sleeping Areas
If you're camping with children, you need to think about where everyone is going to sleep. One brilliant idea if you have a small tent is to invest in a double camping cot.
This will either let two people sleep in the same floor space as if in bunk beds or it can be separated out into two separate beds depending on your needs. A baby can sleep in a pack and play which can also be used as a play pen if necessary.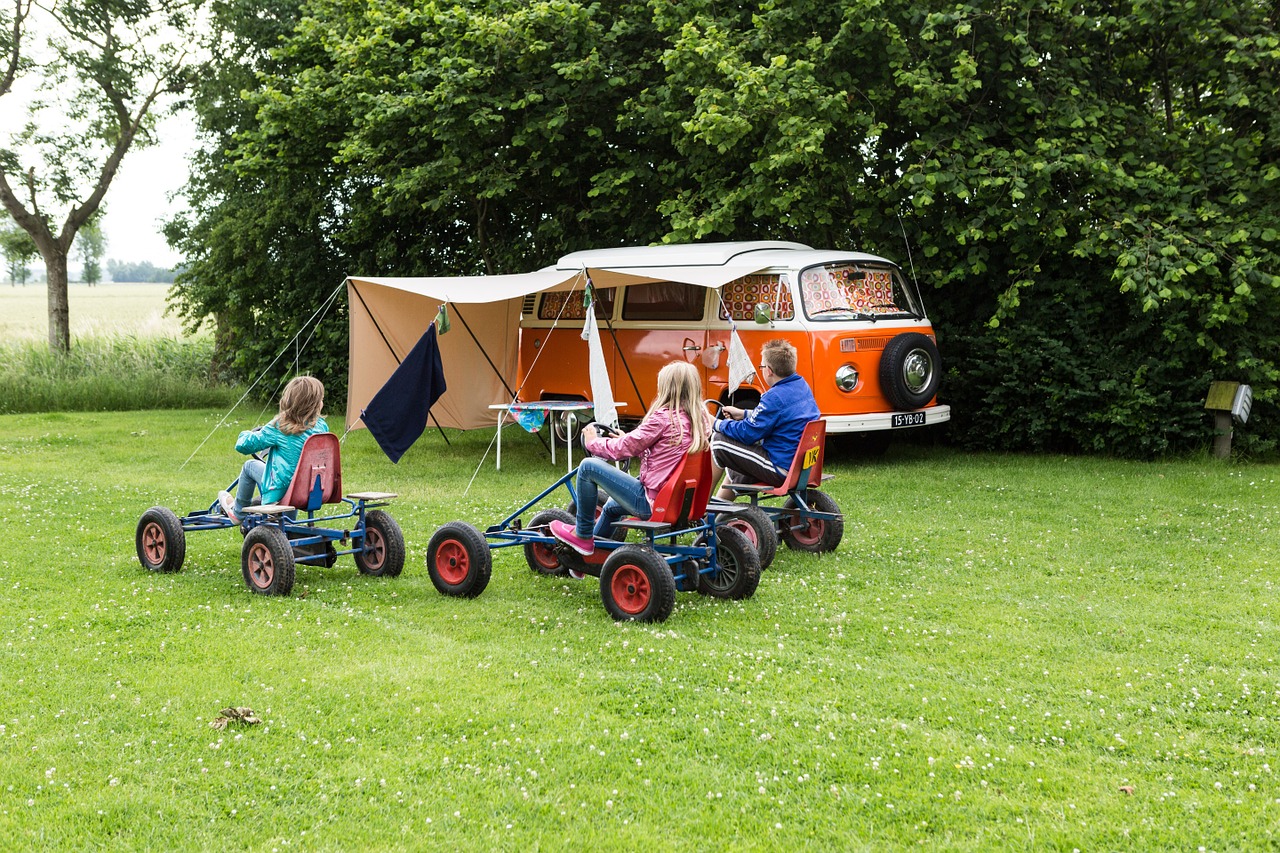 Keeping The Kids Entertained
You don't want bored children any time, but especially in a tent where you're all getting up close and personal. Make sure to take toys and games along to keep the little ones occupied.
If you're going to be camping somewhere without any electrical hookup, make sure that your kids have sufficient items to enjoy that don't require a power outlet. Bats and balls, colouring books, card games and travel board games are all good choices.
Staying Safe At Night
Take along headlamps for each family member so they can see their way to the restroom if they need to go in the night. You can also take along a few cheap glow sticks so that you can see inside the tent too. Make sure you have glow-in-the-dark tent stakes and ropes to prevent accidental trips and falls in low lighting conditions.
Packing Your Food
You're going to need to take food with you, but there are a few simple hacks to make sure that this element of your trip goes without a hitch. Make sure you pack everything in a lockable cooler so pests don't get in, and buy a cooler light so you can quickly and easily find the item you're looking for with no need to take everything out of the cooler.
You'll need matches for your camp fire or camping stove, but make sure to keep them inside a sealed box or jar. That way, if it rains, your matches will still be safe. If you freeze some bottles of water, you can use them as additional ice packs for your cooler.
This will not just prevent your food from spoiling but it'll also give you fresh drinking water once they've melted.
Some other cool tricks include filling tic tac containers up with cooking spices and investing in a multi-functional camping tool which will include screwdrivers, scissors, bottle and can openers and nut crackers among other things so you don't need to take the entire contents of your kitchen drawers.
If your children are anything like mine, they use camping as an excuse to eat a little more sweet stuff than what they usually do, if your children are also fans of puddings, check out some Easy Campfire Desserts.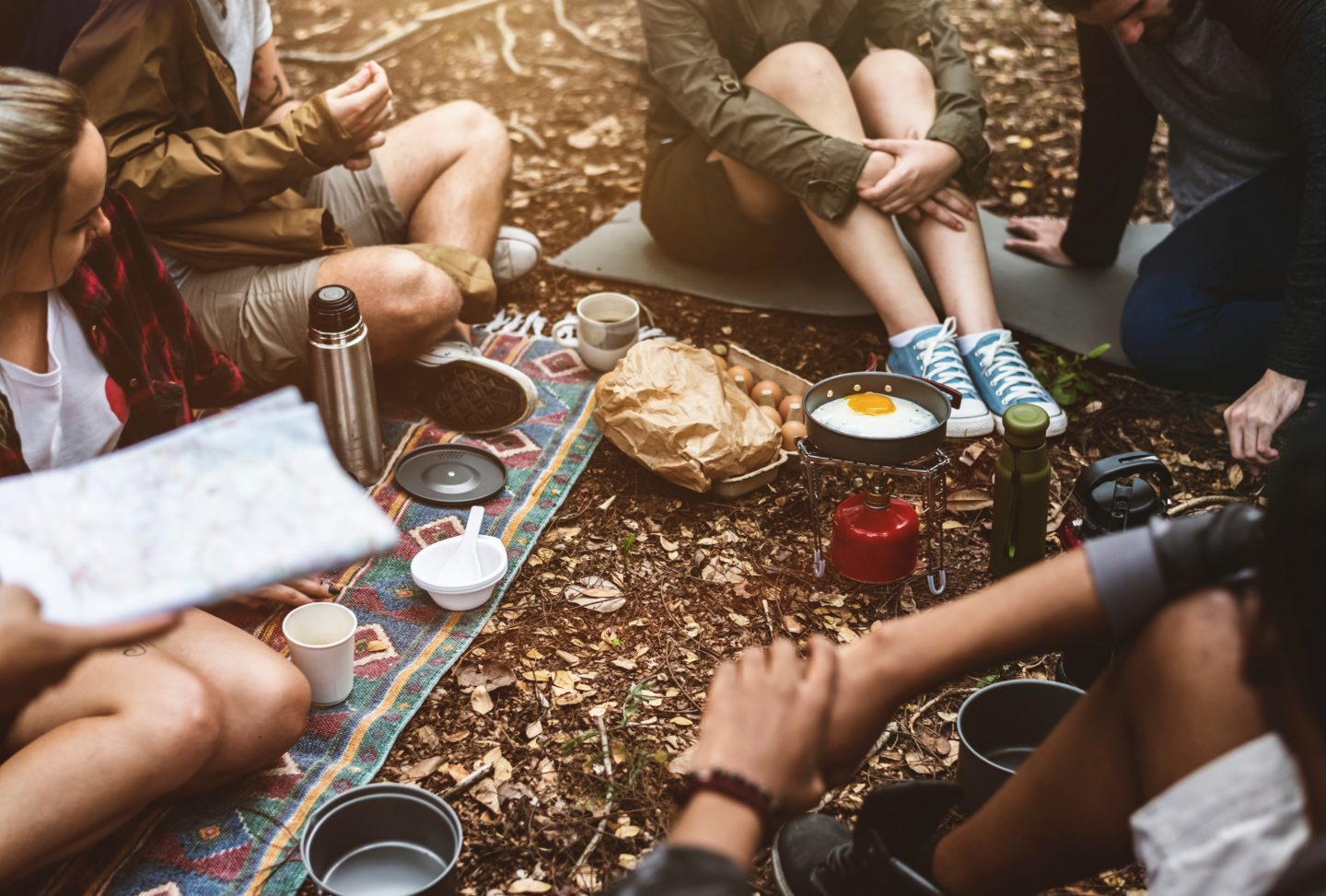 First Aid Kit
Don't forget to take a first aid kit with you. Children can be accident prone at the best of times, but when they're out in the great outdoors they can be even more of a liability.
Make sure you have everything you need to hand to patch them up if they fall or hurt themselves while out and about in the wild.
So, there you have it, our top expert 6 tips for camping with kids. Follow our advice and the whole family is sure to have fun under canvas.