Last night Asa and I were invited along to the opening night of Sound Ideas Theatre Company's production of Priscilla Queen of The Desert Musical and it was fabulous darlings!
What Is Priscilla Queen of The Desert Musical All About ?
"Hold on to your wigs! We're revving our engines for a journey to the heart of fabulous.
Get ready for the ride of your life as the ultimate party, Priscilla Queen of the Desert, takes a pit-stop in Norwich for one week only!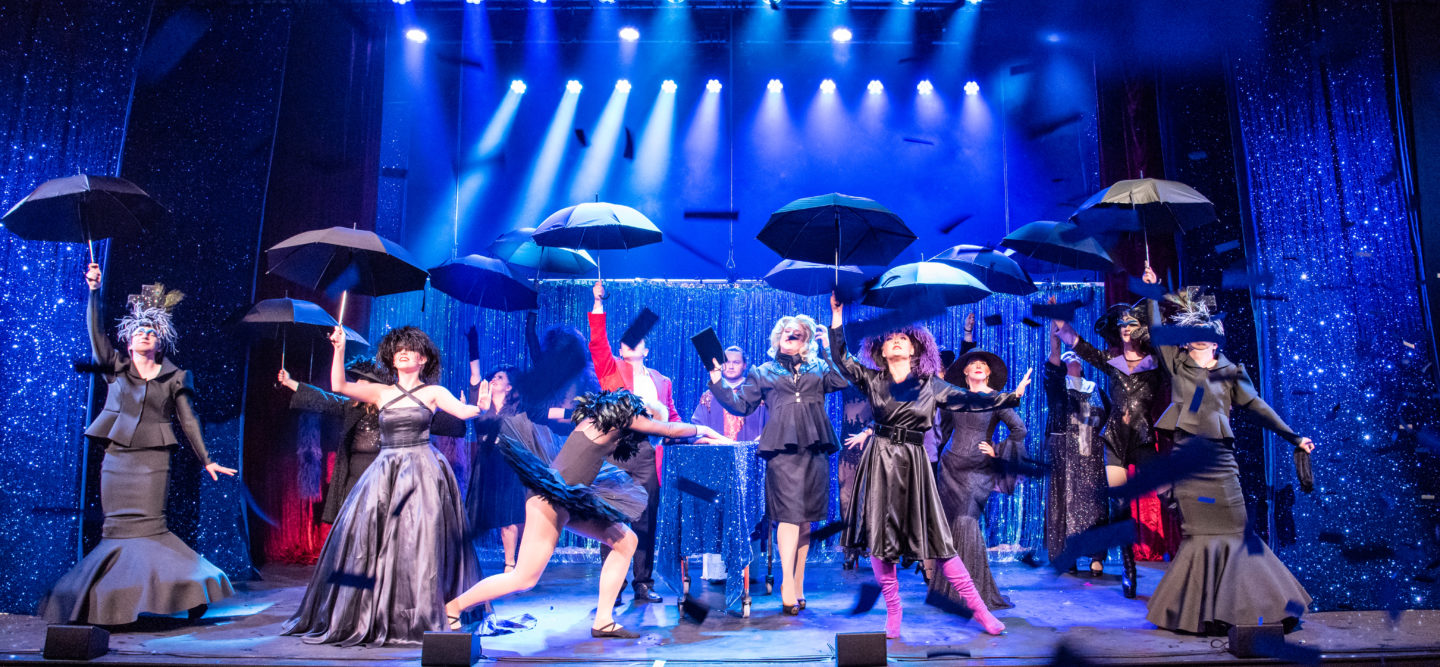 Based on the smash-hit movie, the feel-good international hit sensation Priscilla is the heart-warming, uplifting adventure of three friends who hop aboard a battered old bus searching for love and friendship and end up finding more than they could have ever dreamed of."
Sound Ideas are a fresh and innovative theatre company based in Norwich who formed back un 2013 as part of the Norwich Fringe Festival. They now produce an exciting season of theatre each year in a variety of venues in and around Norwich.
Beginning as a small group of friends with a passion for innovative theatre, they have grown in scale year on year in to the company you see today.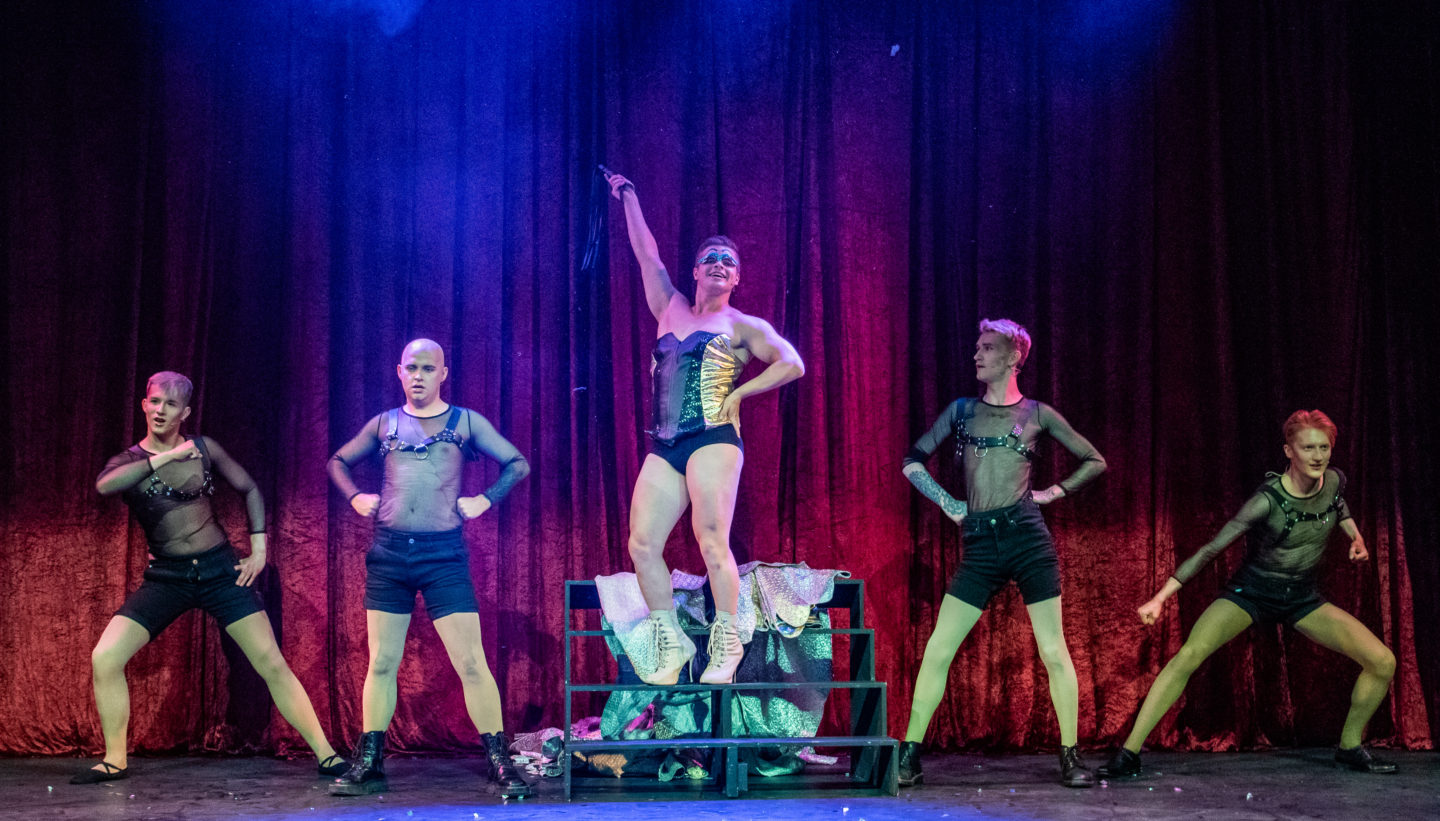 I love Norwich Theatre Playhouse, such a small intimate theatre, our first introduction to the Playhouse was when we watched SIX before it went HUGE! More recently we saw the fantastically great women who changed the world. After seeing an instagram takeover from the Priscilla crew, I was intrigued how they would make all those elaborate costumes fit onto the stage!
From the moment the playhouse started filling up, the feel good tunes were blasting out, putting everyone in the party mood, and the fun continued through the entire night!
The show starts with us all being part of the audience at a Drag Show, one of the acts you meet is Tick, he reveals that he needs to make a journey across Australia to go and see his wife and child to perform as a drag queen! (Although his two companions Bernadette and Adam/ Felicia are not aware of his true intent, they just think its just a drag gig), they make their way across Australia in Priscilla Queen of the Desert – their bus.
The costumes were amazing, each and every cast member looked stunning throughout, who knew you could get so much glitter on a stage!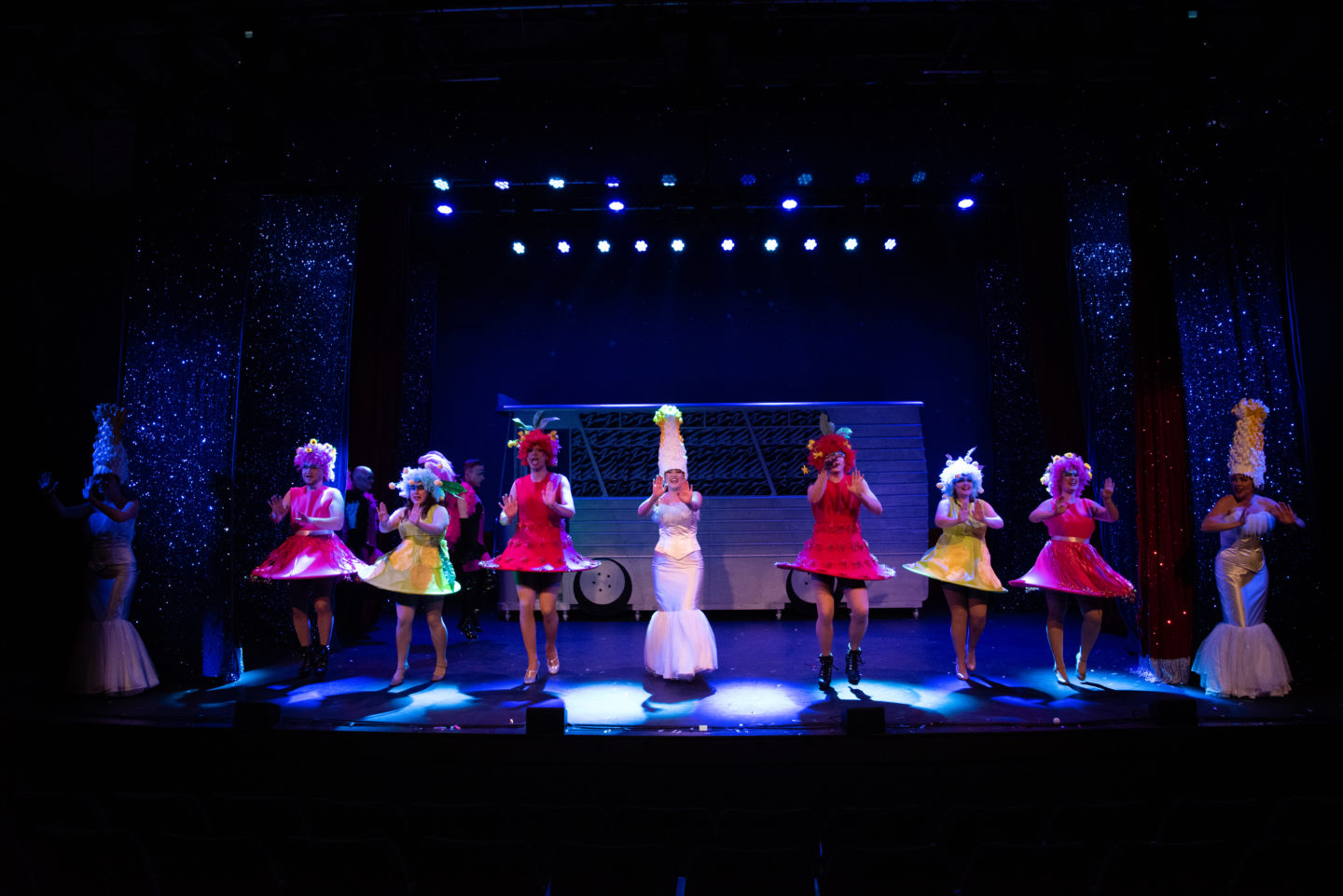 If you are sat on the first few rows near the ends prepare for lots of confetti canons, I was still finding sparkly confetti when I got home!
The entire show is filled with well known catchy tunes, so if you want it to be raining men or you're looking for a bad romance, then this show is definitely for you!
Alex Green is outstanding as Adam/Felicia, boy does that guy have some moves!
Matt Squance is perfect as Tick/Mitzi, both sassy and adorable at the same time.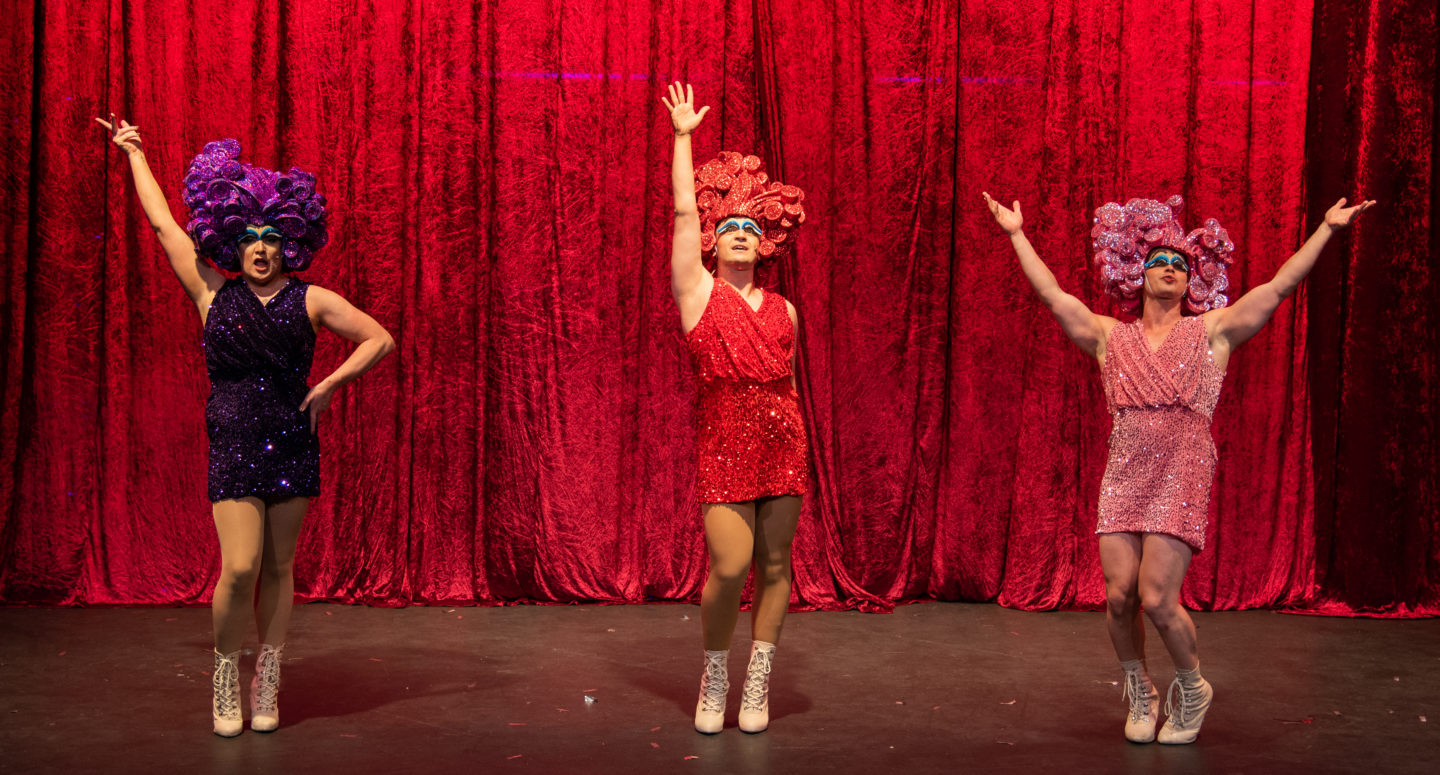 Chris Nicoll is brilliant as Bernadette, the perfect role model for the other two, and certainly someone not to mess with!
So many talented people in one place, the entire show is one not to miss, so if you are looking for a fun evening this week, head over and book your tickets HERE
Its a fantastic evening filled with glitter, confetti, banging tunes and not forgetting the ping pong balls!!