Six The Musical Performs in Norwich before Hitting The West End
Last night Neva, Xene and I were invited to the opening night of Six The Musical at Norwich Playhouse and it was AMAZING! The girls both agreed it was one of THE best shows they have seen this year, and you know how often we go to the theatre!
From Tudor queens to pop princesses, the six wives of Henry VIII finally take the mic to tell their tale, remixing five hundred years of her-storical heartbreak into a 75-minute celebration of sisterly sass-itude to bring you Six Musical.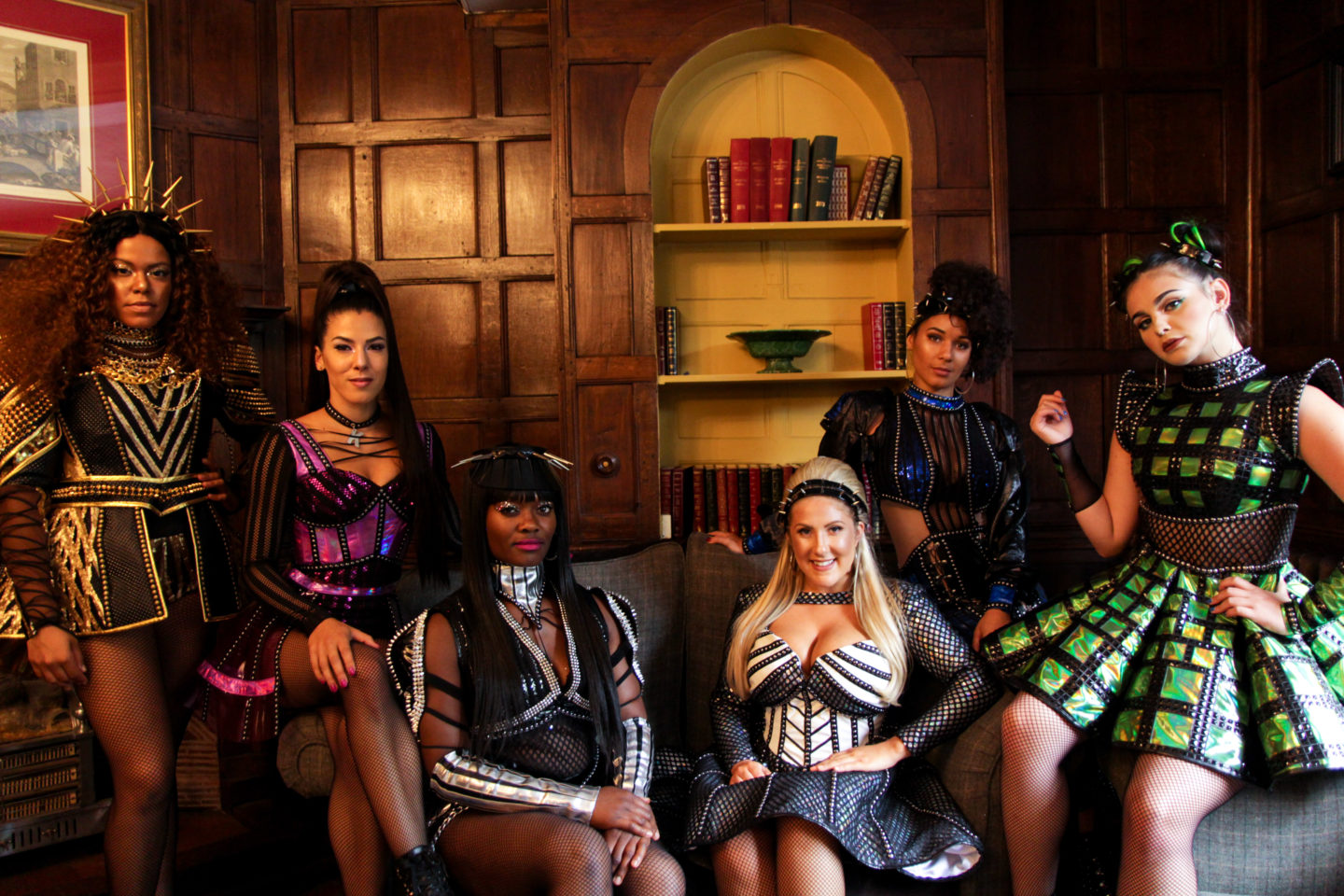 Following an acclaimed sold out 'showcase' run at the Arts Theatre in London, SIX launches its full professional premiere at Norwich Playhouse before its run at the Edinburgh Festival Fringe and return to the West End in September.
SIX is sure to be one of the most hotly talked about new musicals of 2018. Don't miss your chance to catch it in Norwich first, you will not be disappointed!
Everyone knows the rhyme Divorced, beheaded, died, divorced, beheaded survived, but do you even know which wife each relates to, because if I am honest, I didn't, that was, until last night, now I feel that my knowledge of Henry VIII wives will actually stick, which is pretty helpful when I still have four more children to learn the history of The Tudors!
Each wife had their own story, (and a very memorable personality) and told it in such a way that you will remember them for a very long time!
I was sure before I saw the show that I would have one favourite queen, but I was really torn, as they were all so good, I couldn't choose one, i'm a sucker for a love story so I was touched by Jane Seymour's story, although she had no illusions that it would have been a different story if she had given birth to a daughter!
Think of all the pop divas of our time and mix them in with some history and you have 'Divorced, Beheaded LIVE!'
When I asked the girls how to describe it to the teenage audience they said –
Hamilton meets Chicago meets Horrible Histories
The six wives were all equally brilliant, and I am sure it is going to be a brilliant success.
The set, no interval interval and interaction between the cast, band and audience makes six feel like the pop concert musical that the west-end is currently lacking.
Both the costumes and songs combined modern day styles with references to the past in regal silhouettes of the dresses and clever wordplay in the lyrics, linking to pop culture and history.
The girls are constantly singing along to the soundtrack with tunes of Six Haus of Holbein, and Don't Lose Your Head blaring out across the car and lounge at every opportunity!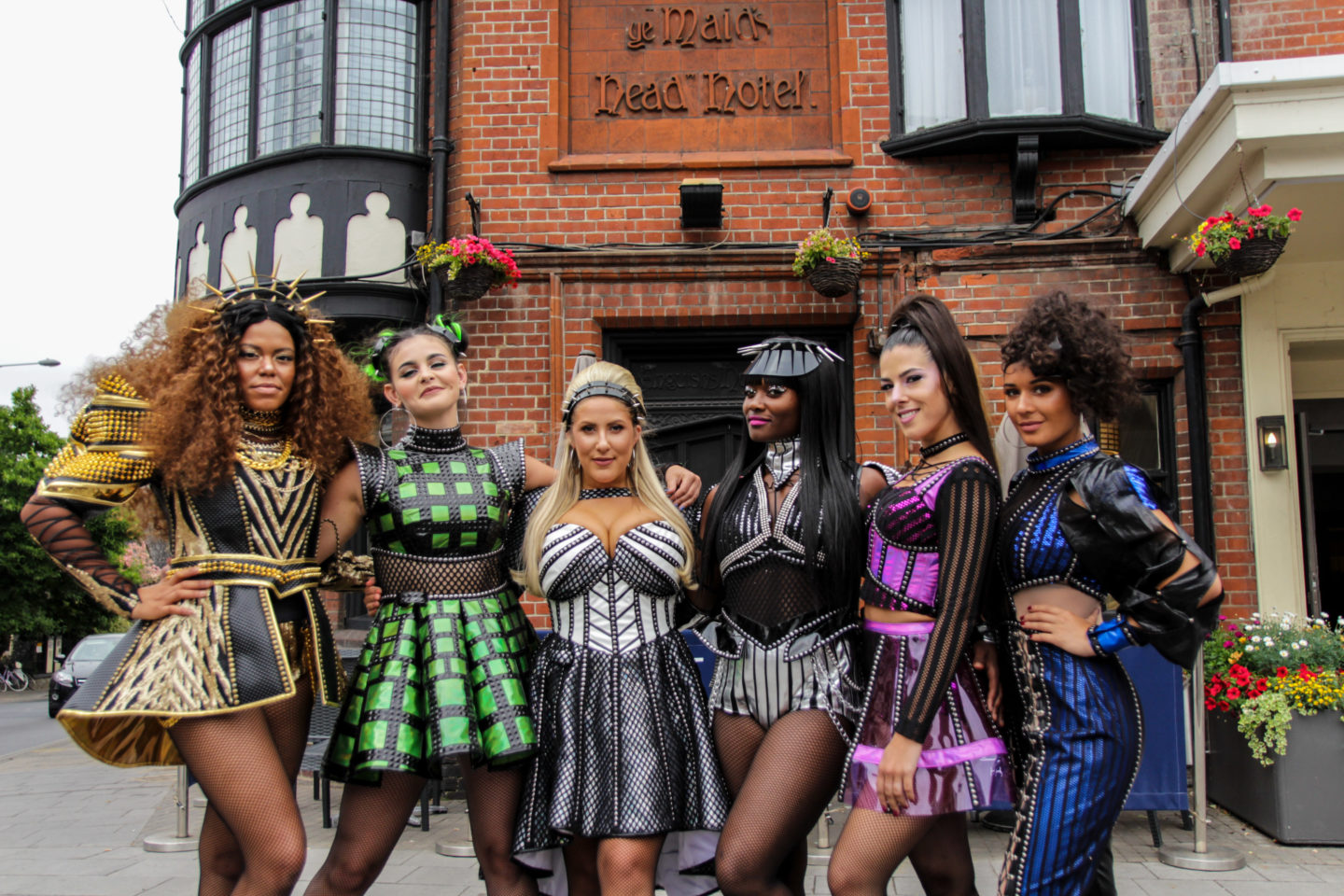 A huge shout out (in no particular order, other than when they became queen) to Jarneia Richard-Noel (Catherine of Aragon), Millie O'Connell (Anne Boleyn), Natalie Paris (Jane Seymour), Alexia McIntosh (Anna of Cleves), Aimie Atkinson (Katherine Howard) and Maiya Quansah-Breed (Catherine Parr) who all did an absolutely stunning performance and have made the characters their own, and not forgetting the very talented musicians that bring the story to life with their unique sound – Katy Richardson, Alice Angliss, Amy Shaw and Terri De Marco who all did an amazing job.
The show is a straight 75 minutes, with some strobe lighting, and a recommended age of 13+ my only criticism is that is goes way too quickly!
Do not miss your chance to see this fantastic show at the start of its journey, tickets are selling fast, so head over to Norwich Playhouse tograb your Six The Musical Tickets, book tickets or call the box office on 01603 598598 there are tickets still available for the 10pm show on Friday 13th July, 3pm and 7.30pm shows on Saturday 14th July and the 3pm on Sunday 15th July has limited tickets left.
Looking for another fantastic Musical, check out