Tuesday evening saw the opening night at Norwich Playhouse of Fantastically Great Women Who Changed The World , the latest musical from the people that brought you SIX, so obviously I had to book tickets and take the three girls!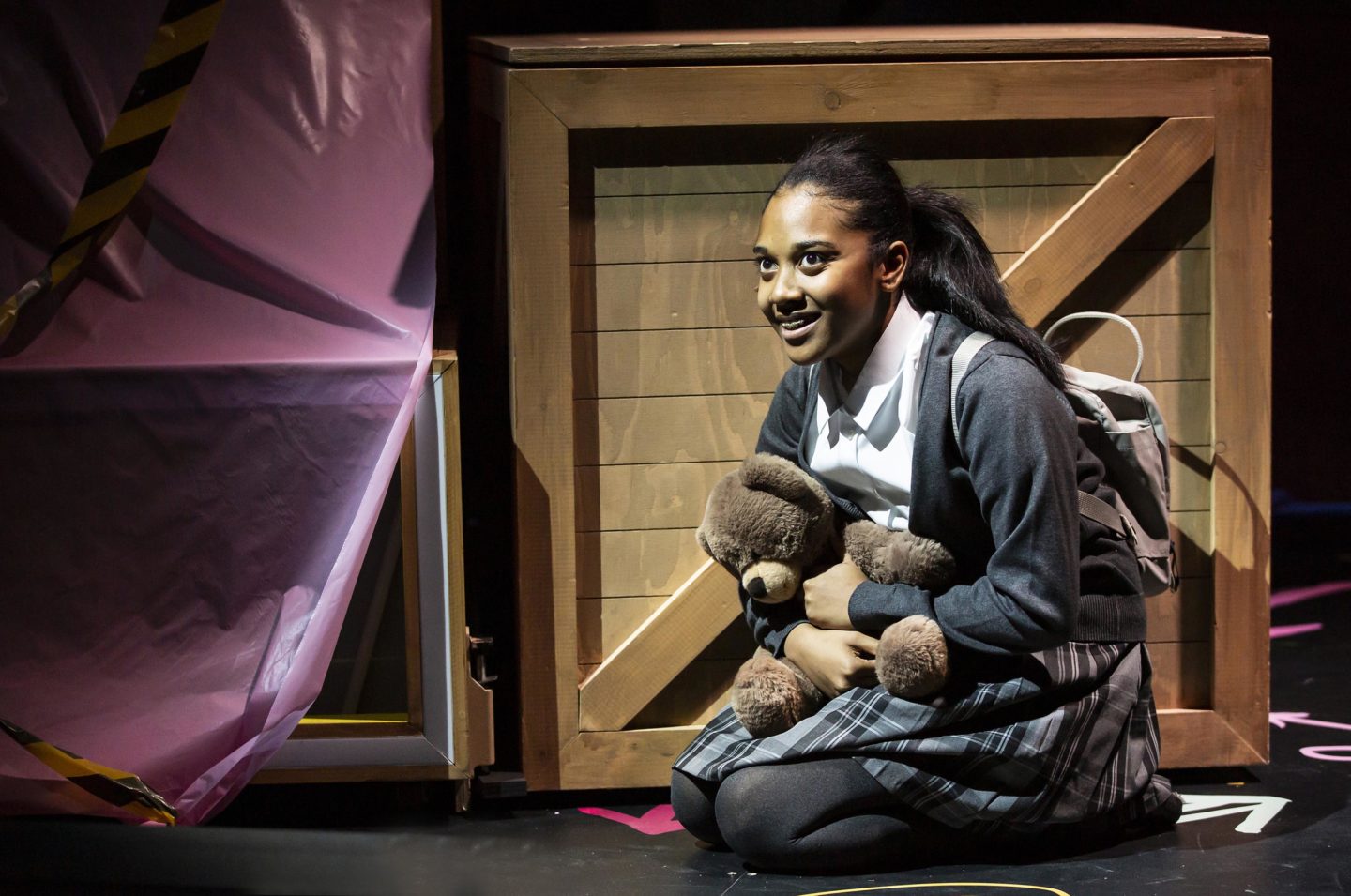 The last time I was at the Playhouse was July 2018, to see the HUGE hit Six, and after seeing this one, I think it could be going down the same path, it's been called a kickass-pirational pop musical and I don't disagree!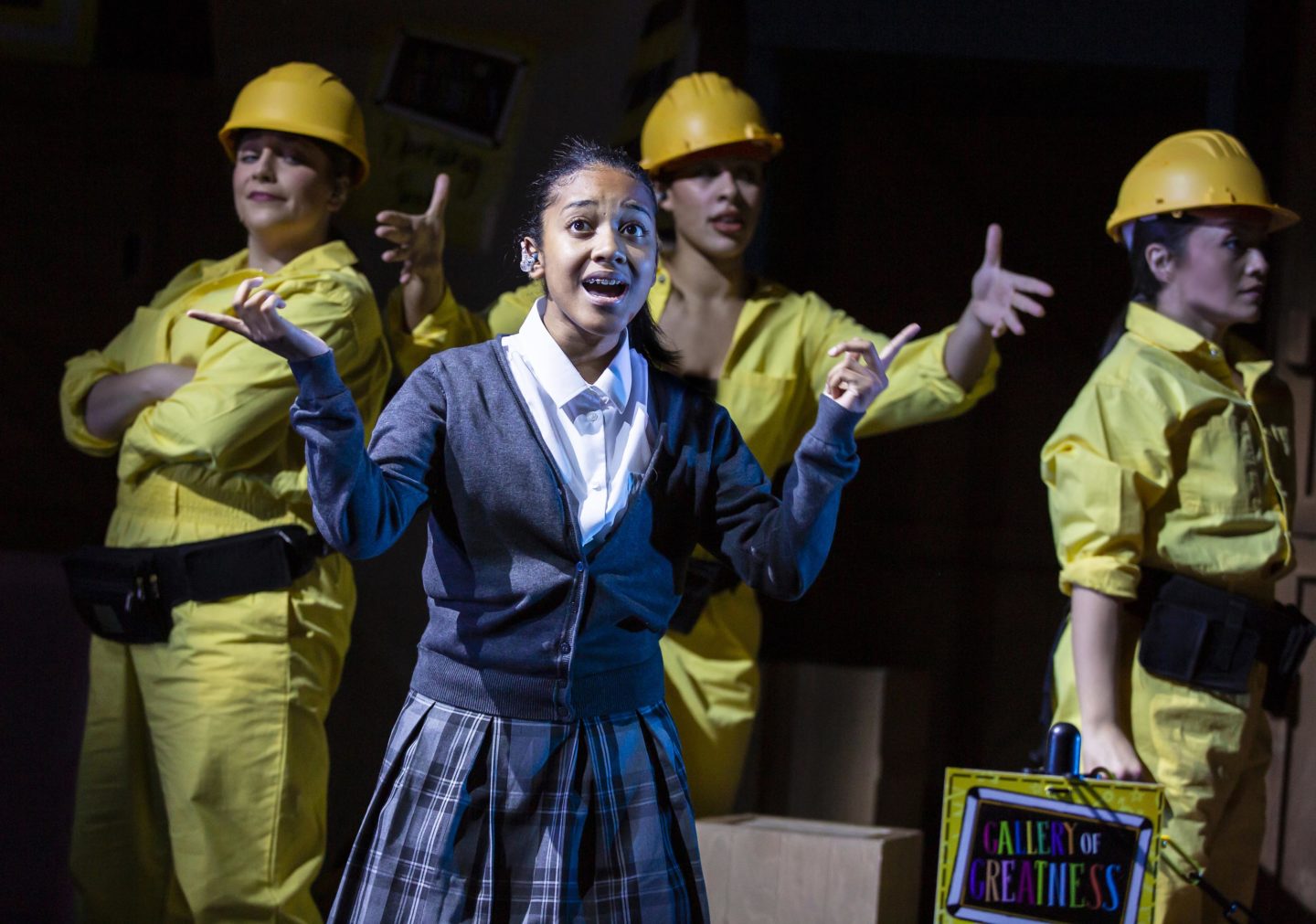 It takes you on a journey with the inquisitive heroine, Jade as she breaks away from her class to take a peek behind the scenes at the not yet open Gallery of Greatness in the local museum. Along her journey, she is surprised to meet the original and incredible Wonder Women: Frida Kahlo, Rosa Parks, Amelia Earhart, Marie Curie, Emmeline Pankhurst to name just a few.
From explorers to artists, scientists to secret agents, hear the stories of some of history's strongest mothers, sisters and daughters, all independent icons who really did change the world.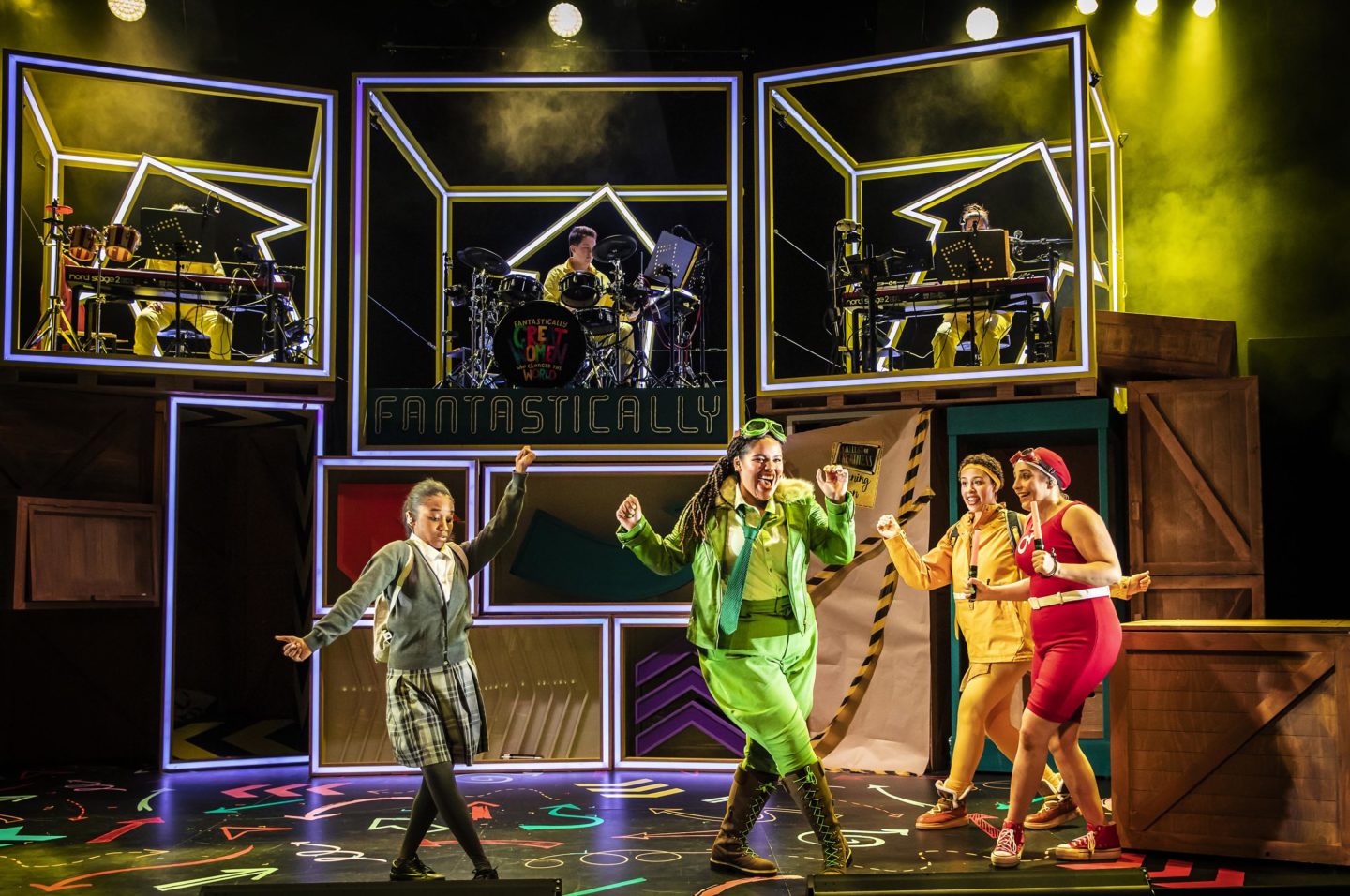 Celebrated dramatist Chris Bush and Number 1 hit songwriter Miranda Cooper (Girls Aloud, Kylie Minogue) adapt suffragist descendent, Kate Pankhurst's award-winning picture book Fantastically Great Women Who Changed The World.
The two older girls were already huge fans of Christina Modestou and Renee Lamb from the SIX soundtrack, so we knew a great night of music was ahead of us.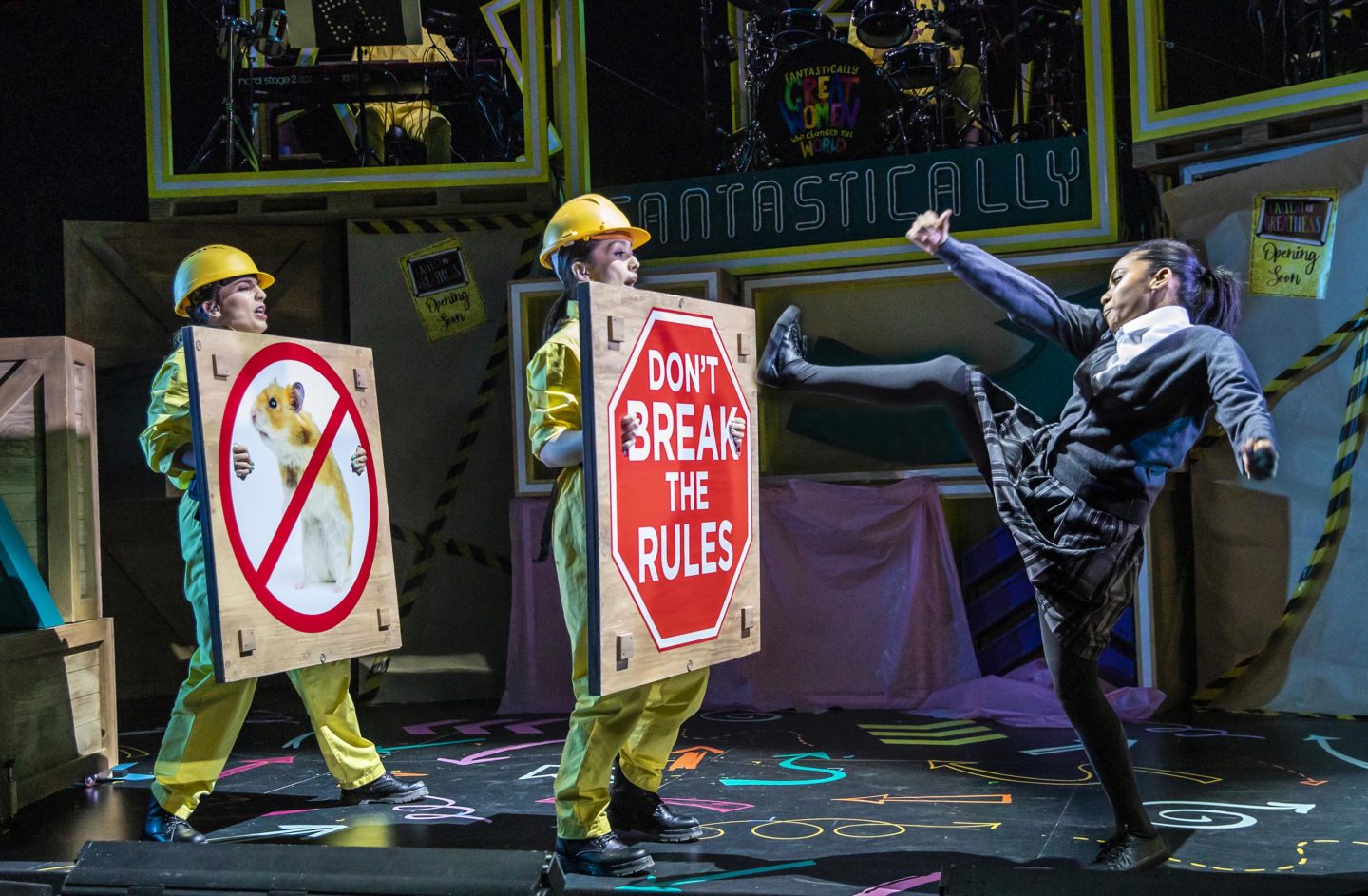 Eva-Marie Saffrey was outstanding as Jade, and so much of her attitude and mannerisms resonated with myself and Eowyn aged 12 sitting next to me! We also loved Bearonce, definitely a bear to watch for the future.
I must admit when I first heard that they were going to introduce you to all of these incredible women through history, I had imagined a much larger cast, so was amazed when it was just a few, but I needn't have worried as it was A-MAZING.
Four brilliant women, playing some of THE most influential women in time, in such a way that means the subject of history is no longer classed as boring!
I have seen the way SIX has revolutionised the way young people feel about Henry and his wives, so I can only begin to imagine how this performance will bring these important figures to the forefront of peoples minds.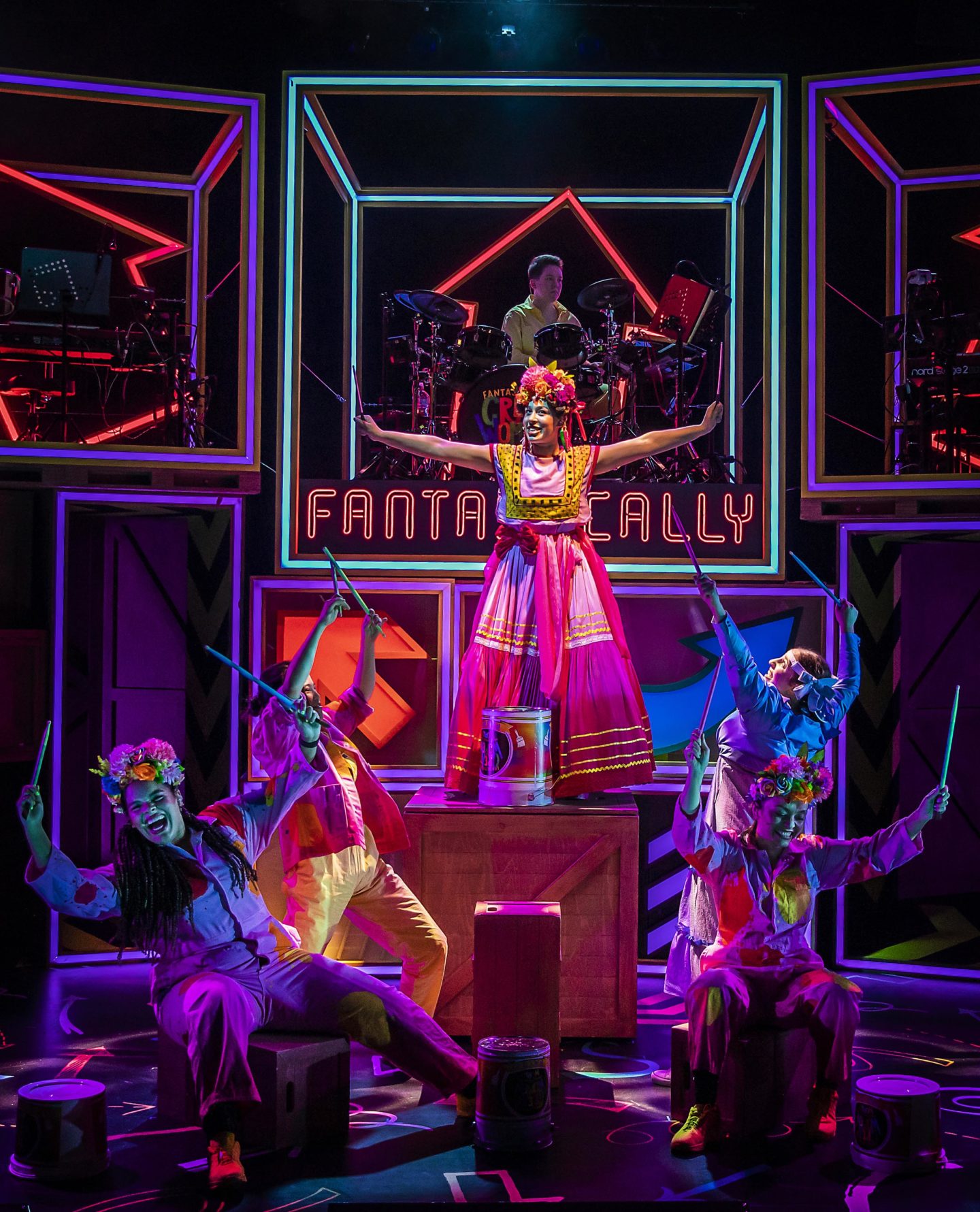 Jade Kennedy was fabulous as Sacagawea, Frida Kahlo and Marie Curie, if you are unfamiliar with any of these women, after Jade's performance you will definitely want to know more about them all.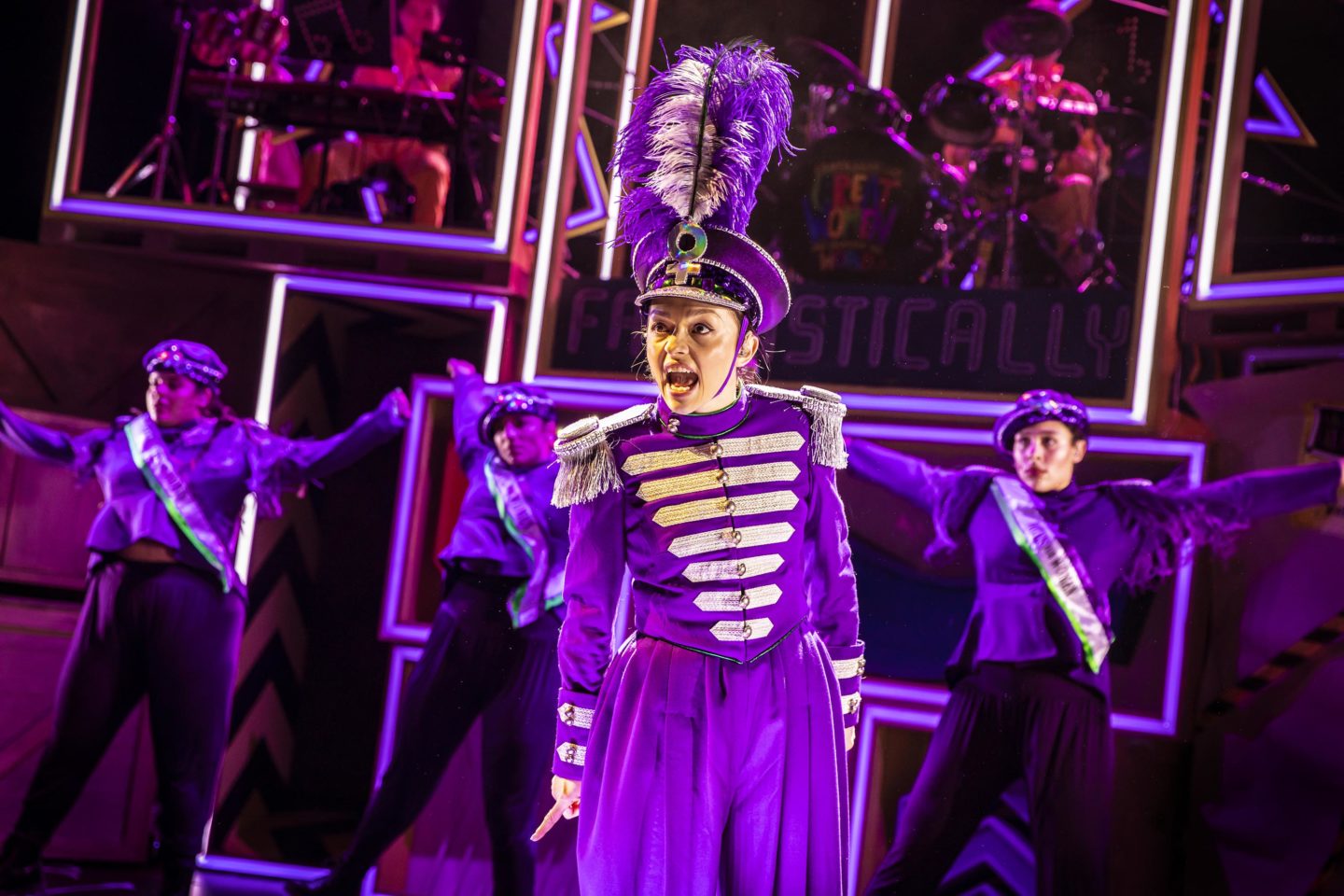 Frances Mayli McCann was brilliant as Emmeline Pankhurst, Agent Fifi and Miss Johnson, one of my favourite characters of the night was Emmeline Pankhurst, such a forceful character and you can see why she achieved all she did, plus the song Deeds Not Words is one that will be stuck in your head for days! (Roll on the soundtrack)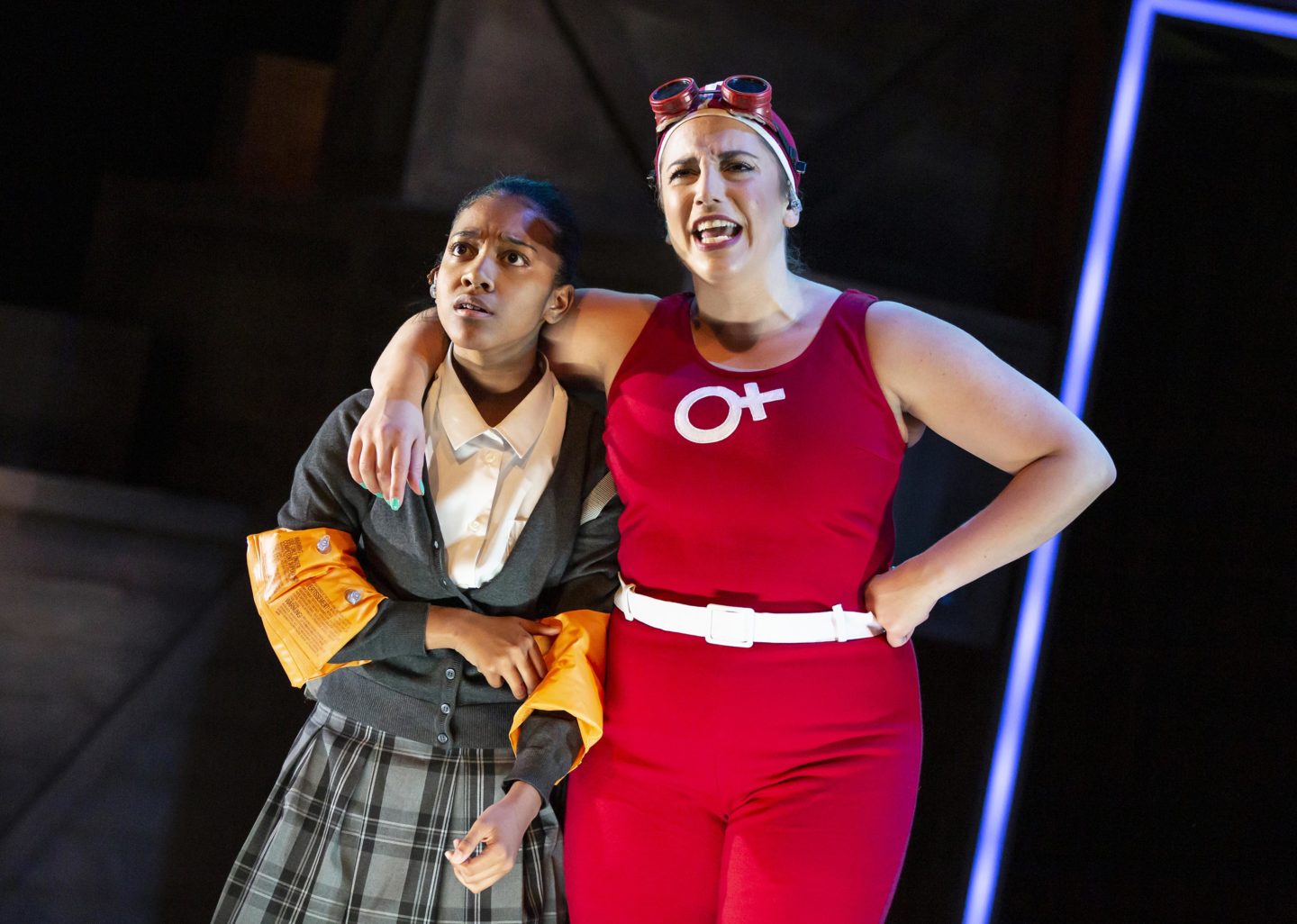 Christina Modestou was amazing as Gertrude Ederle, Jane Austen and Mary Anning, I had not heard about Gertrude before but immediately wanted to find out more about her life.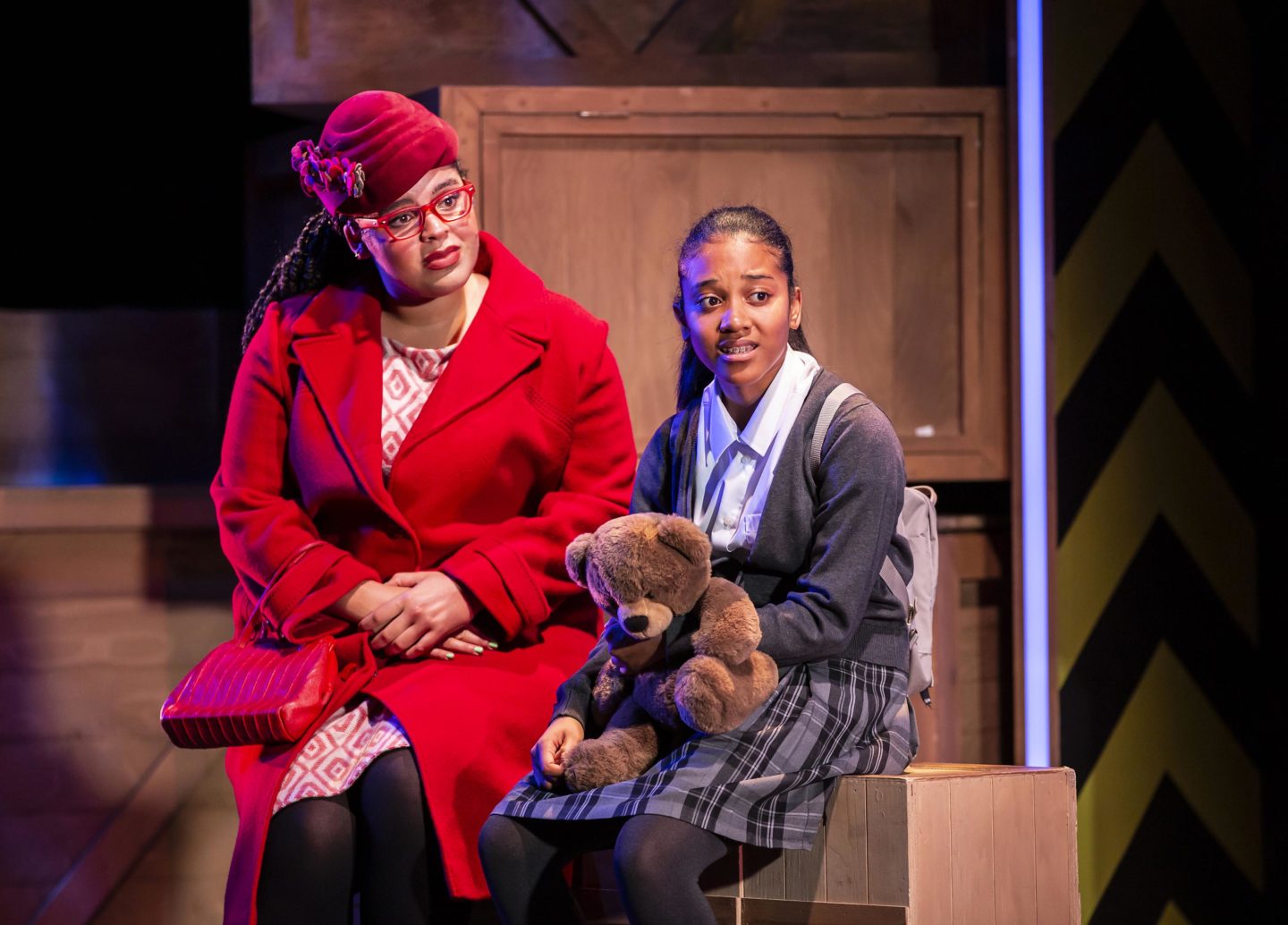 Renee Lamb was fantastic as Amelia Earhart, Rosa Parks and Mary Seacole, another three unbelievable women who helped to literally change the world, and Renee's interpretation of them all, made you want to be like them and make a difference.
The staging was perfect, an unopened gallery filled with exhibits to unbox, then above the gallery three large containers with three awesome musicians, Audra Cramer, Nicola T. Chang and Abbie Finn that brought the entire place alive with their unique sound.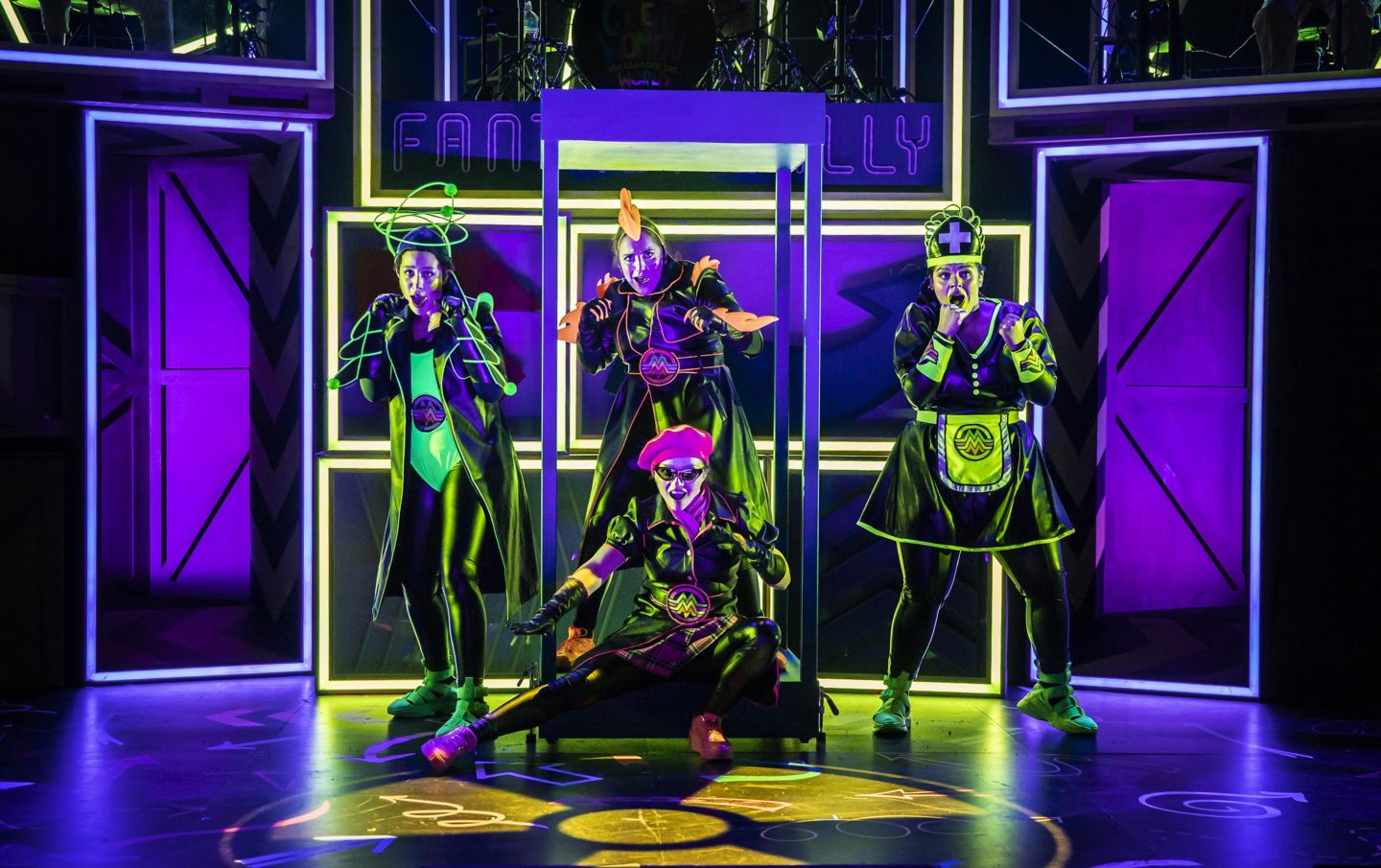 The costumes were fun, funky and exactly what you'd imagine those women of greatness to be wearing if they were in a pop concert!
So my advice to you all is to BOOK IT NOW! Age recommendation is 6+ so if you are looking for an inspiring, stunning night out with the children, this is definitely one to consider, it will be showing at Norwich Playhouse until 5th December, but don't blame me if you're walking round chanting Deeds Not words!
If you want to find out more or book tickets for another part of the country head over to Fantastically Great Women The Musical for further information and a little listen of the song that's in my head!