Thursday night Asa and I had our first date night in FOREVER, a nice romantic meal, a trip to the cinema ?
No, we went to PrimEVIL – Norfolk's Biggest Scare Experience located at Roarr Dinosaur Adventure, I mean who needs romance and flowers when you can have blood, gore and spiders!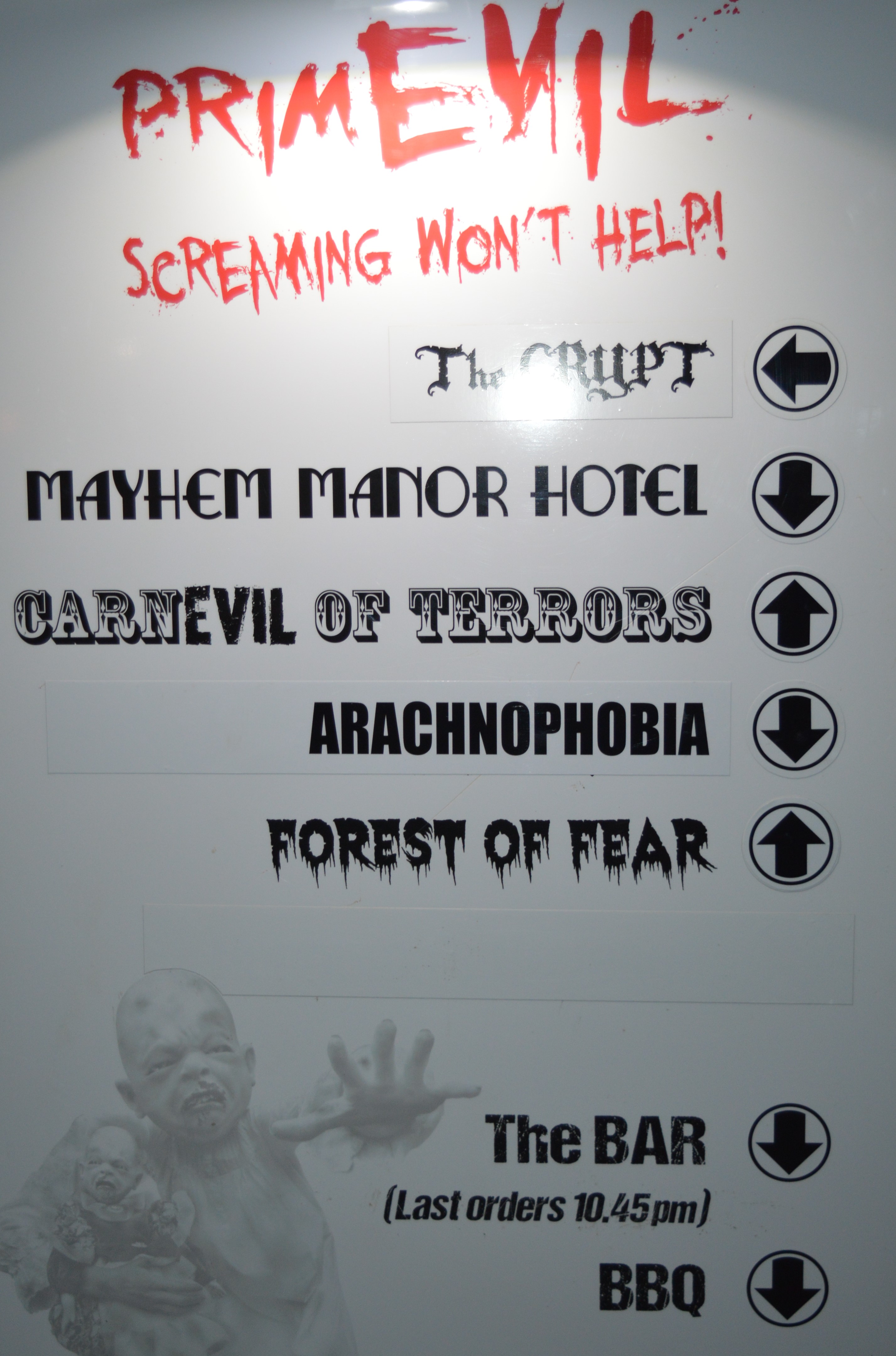 You may remember that we we were invited to the opening of the Predator High Ropes at the start of the summer, and we were so impressed that we brought the entire family back to celebrate Dippy's Birthday so I was very intrigued to find out how they turn this wonderful, family friendly attraction into something scary, and we were not disappointed!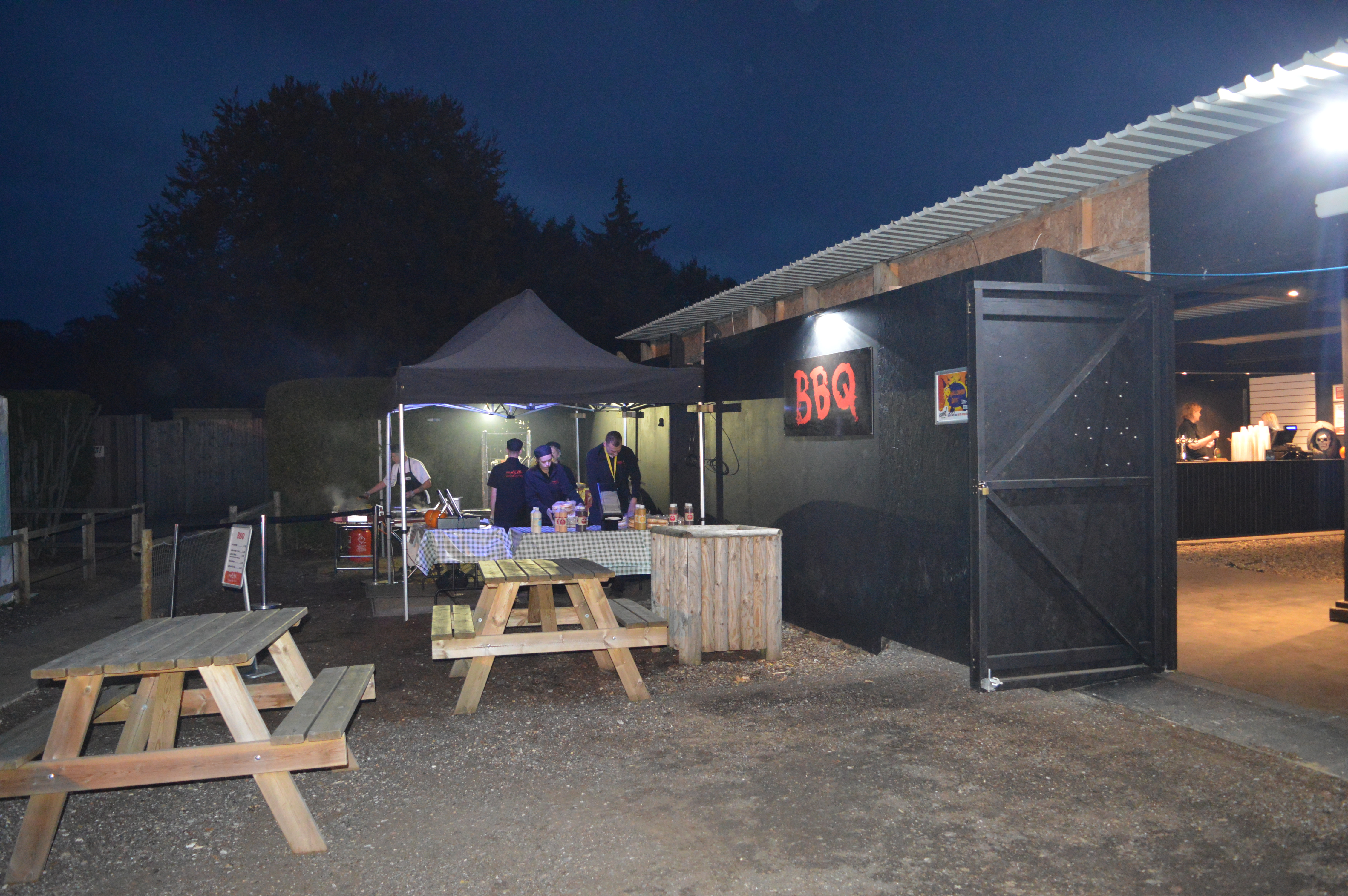 On entering the park, we were met by some very scary looking characters, who I wouldn't like to meet on a dark night! The barbecue was heating up and the large bar was ready to be filled with thirsty people (or maybe they would visit there before they entered the attractions to give them some courage!).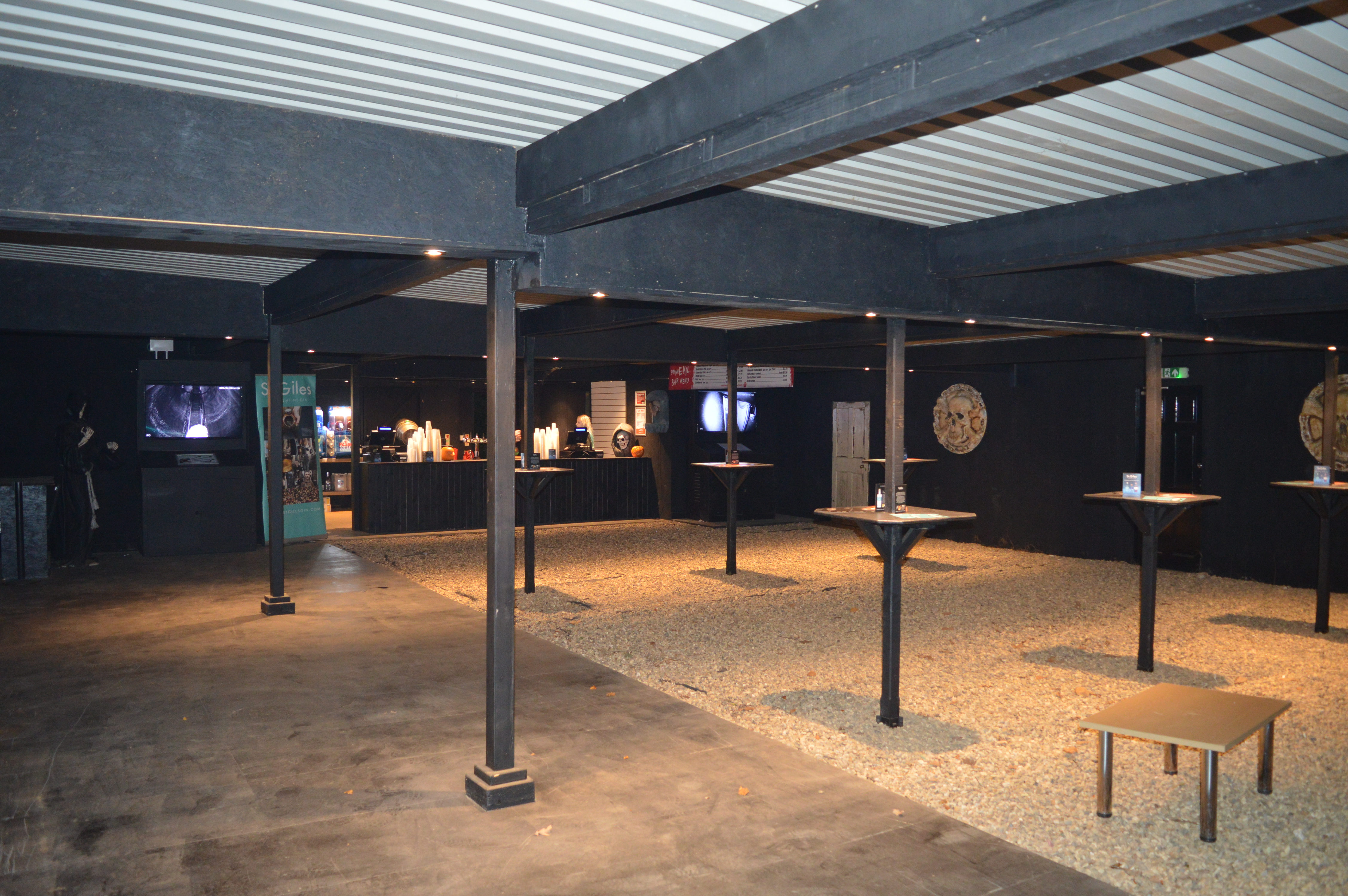 The evening event is open from 6pm til 11pm (last admission 9pm) from 12th October to 3rd November, they recommend you allow 3 to 4 hours to enjoy all aspects of the event, which I totally agree with, I think its a great night out for a group of friends, and you could happily amuse yourselves for the full five hours, especially as the weather at the moment is still pretty warm, neither of us wore jackets and we didn't feel cold at all.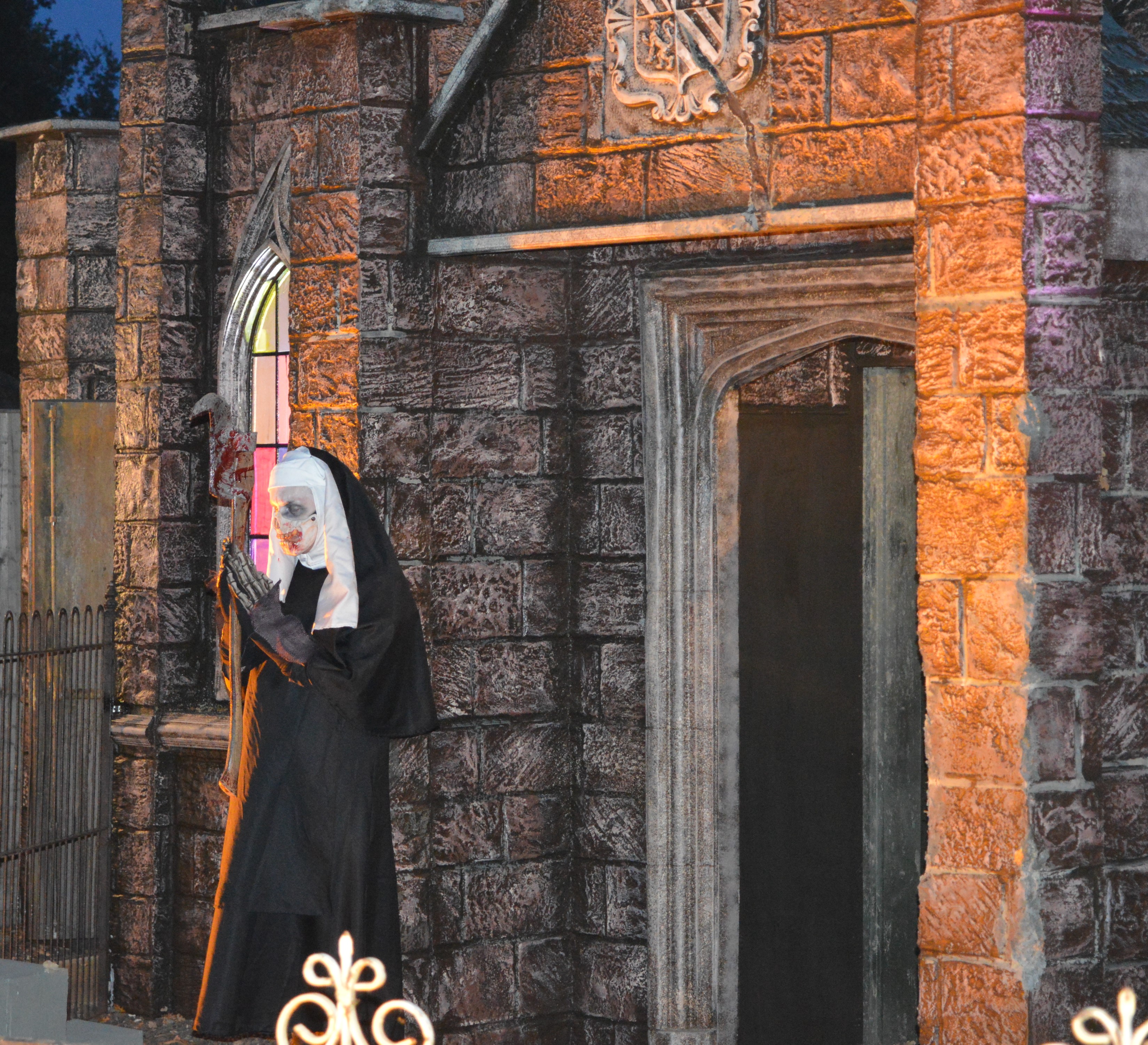 There are various tickets options:
Scare Park Pass costs £10 and entitles you to :
Park Entertainment, Street actors,Bar, BBQ, Live Music, but No admission to scare attractions.
PrimEVIL All Haunts from £19.95 and includes:
Access to each Haunt – once, Park Entertainment, Street actors, Bar, BBQ and Live Music
PrimEVIL Fast Track costs £35 and gives you :
Fast track entry to each Haunt – once, Park Entertainment, Street actors, Bar, BBQ and Live Music
PrimEVIL VIP costs £45 and you get :
Unlimited fast track entry to each Haunt, Park Entertainment, Street actors, x1 free BBQ item, x1 free Bar drink (incl option of alcoholic drink) and Live Music
The BBQ choices are 2oz or 4oz burger, a Cumberland hot dog or a haloumi burger, priced between £2.50 and £4, the bar was standard prices.
The attraction consists of five different haunts that are located throughout the park, Carnevil of Terror, Arachnophobia, Forest of Fear, Mayhem Manor Hotel and The Crypt, never again will I view the dinosaur walk in the same way again!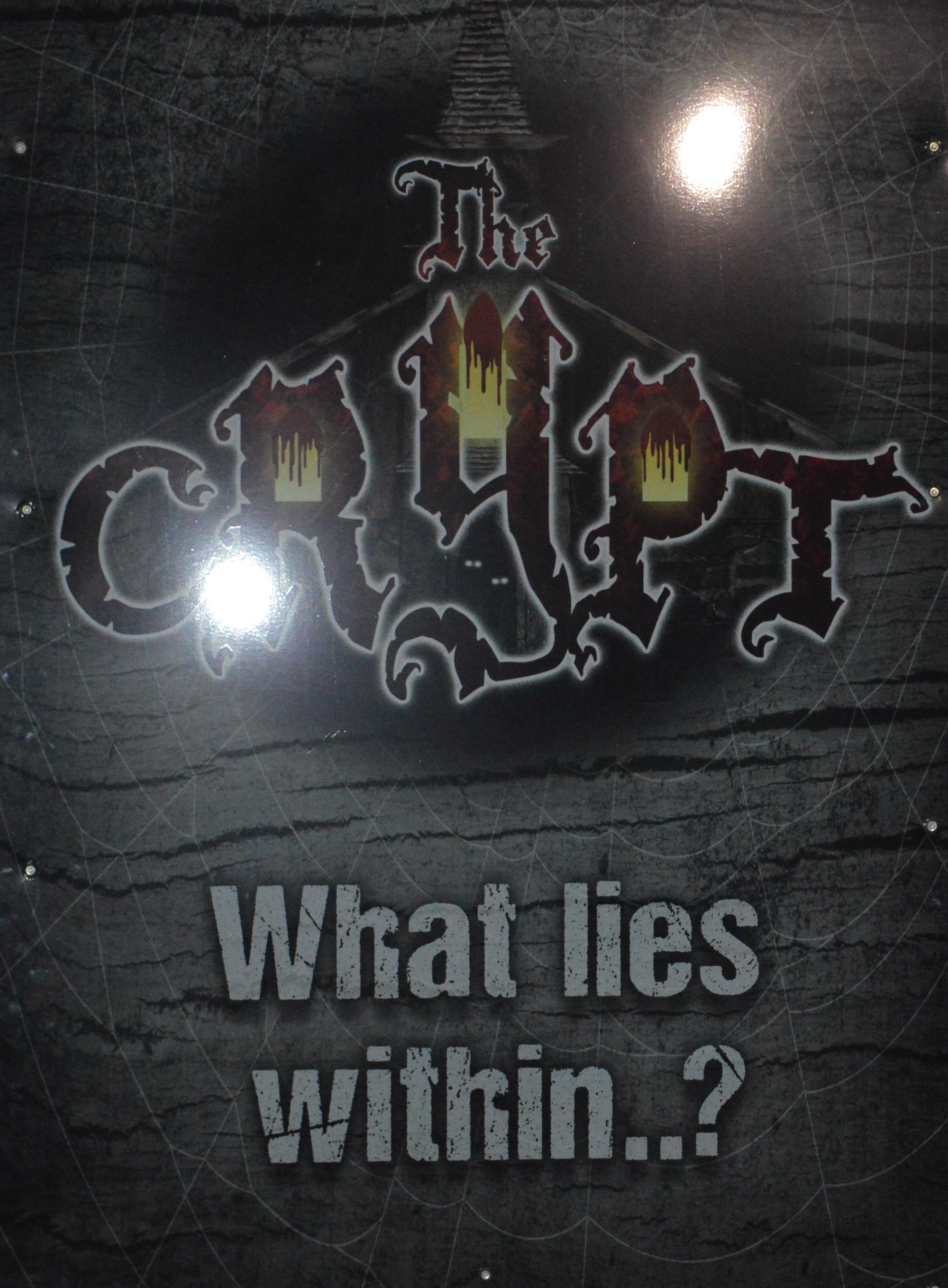 Each haunt had a different theme and the actors were superb in every one, staying in character throughout, a special mention to one in the forest of fear, we were convinced that one of the 'statues' would be real and we went up very close to each one but decided they were all dummies, apologies to the two people behind us that were scared very impressively by one of the dummies and congratulations to that guy who managed to fool us both!
Asa and I do not scare easily, (us telling people we have seven children usually sends them away screaming!) the last time we went on a horror ride that took photos, everyone else was shrieking and looking petrified, when our photo came out we looked like we were ready for a fight!
Asa loves comedy and theatrical interaction but not too keen on people in his face, i'm not sure if he was sending out those signals because lots of the characters did tend to take a more jovial approach with him and the murdered bride was hilarious outside of Carnevil of Terror, suggesting I could get rid of my husband very easily in there and then being very disappointed when I brought him back out the other side!!
I so desperately want to tell you all about the five haunts, but I don't want to ruin the surprise, all I want to do is urge you to go and book your tickets NOW!
Please note if you are sensitive to strobe lighting this will not be suitable, the minimum age range is 12. Under 16s must be accompanied by an adult.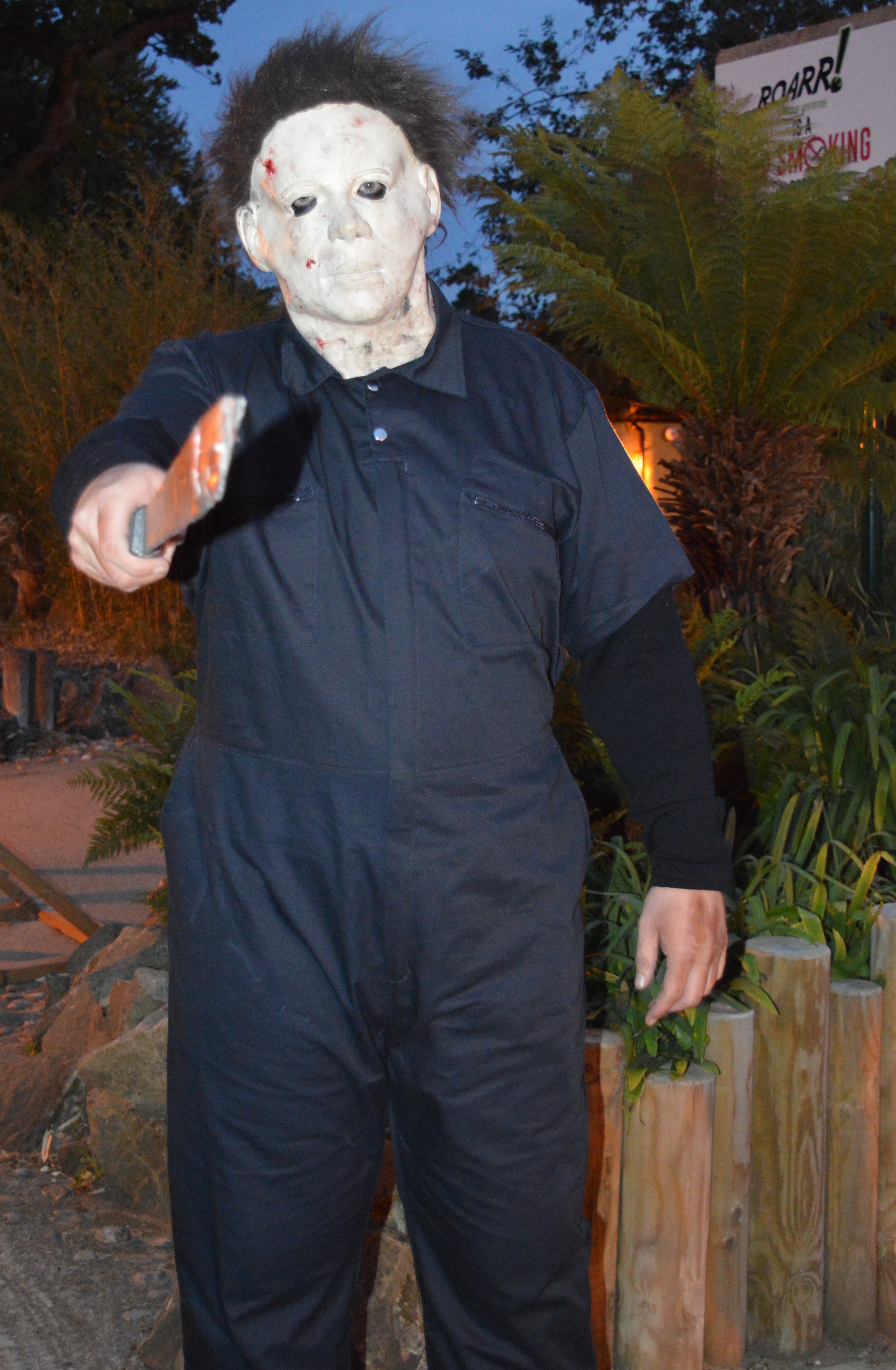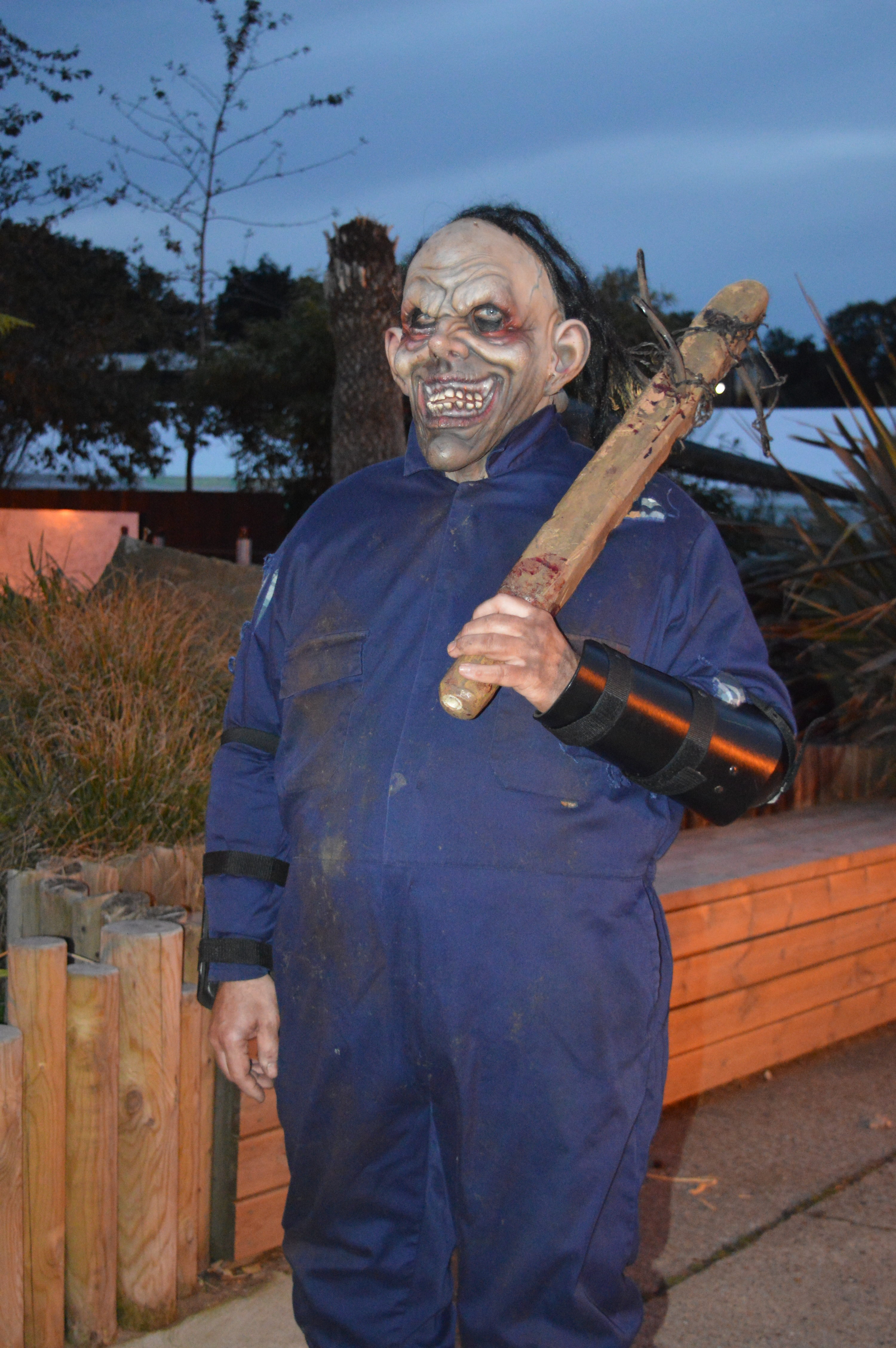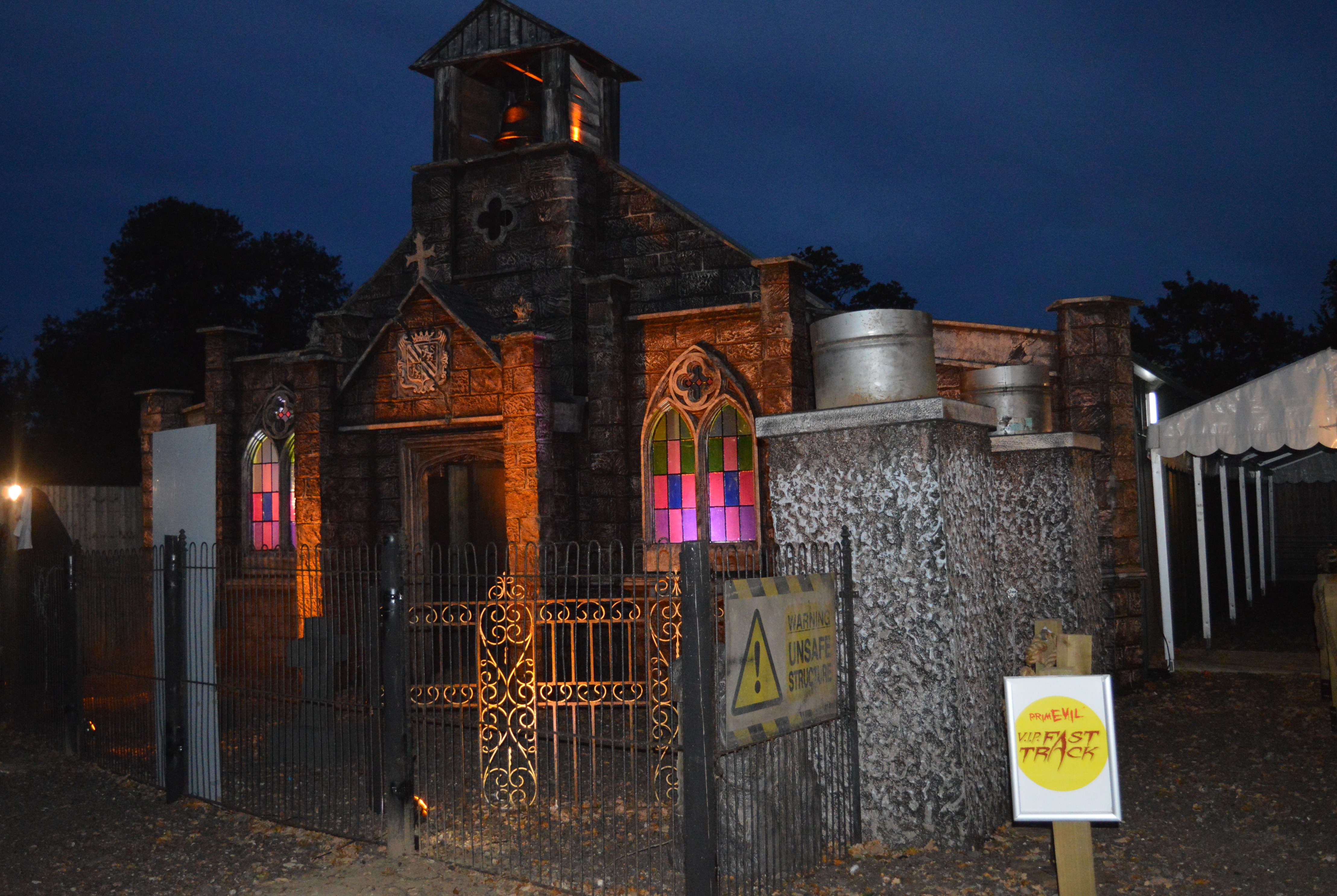 We were invited along as guests for the press night