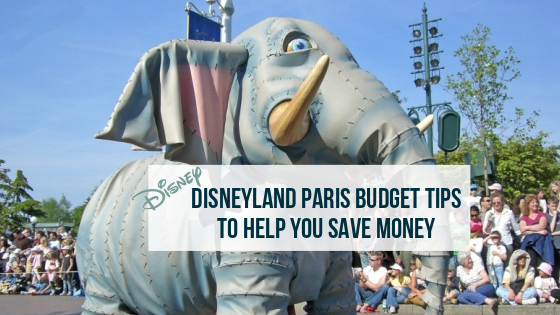 Disneyland Paris Budget Tips To Help You Save Money
Disneyland Paris has a certain magic to it that is hard to describe. It's a bold and different approach to Disney that somehow retains Disneyland's most classic elements. It's a must do for any Disney fan that is on many bucket lists; but if budget is an issue, don't let that keep you from having the vacation of a lifetime in this European fantasy. Here are some amazing Disneyland Paris Budget tips, to help your stay go more smoothly.

The Cheapest Disney Hotels
The biggest expense on a Disney trip is the hotel stay. Save on the hotel and you can shave hundreds, if not thousands off the cost of your trip. Disneyland Paris has an assortment of hotel options and some of them are much more friendly in terms of cost. My favourite Disneyland Paris budget tips are for saving on your hotel. Don't pay for luxuries you won't use or need to keep the cost down, and most importantly pick a low cost hotel.
There are two ways to go about booking a hotel at Disneyland Paris on a budget. Hotel Cheyenne (think Woody's Round Up), and Hotel Santa Fe (think Cars) are moderately priced, budget friendly options. relative to the more expensive Disney hotels. However, you can save a lot more money by staying at a non Disney hotel just 10 minutes away. It's crucial that you book non-Disney hotels directly rather than through Disney to get the best prices.

Discount Tickets
Another way to save, similar to booking with a separate entity for your room is buying discount tickets through a trusted third party retailer. Picniq sells discounted Disneyland Paris tickets, which will ultimately help your bottom line. You can also find special offers on the Disneyland Paris website before you book your vacation package.

The Cheapest (Good) Food
Dining at quick service restaurants whenever possible is the best way to save on food. There are less "rules" so you can not only save on cheaper meals, you can by shareable meals to save even more, and even eat from the kids menu, if you have a small appetite.
Another way to save on food is to bring snacks into the park. It's totally allowed and I recommend it as a way to save more money. This isn't the most fun, so it's not for everybody. However, I do recommend at least bringing your own non alcoholic beverages. While you are bringing things into the park, consider clothing like sweaters or jackets, so you don't feel like you need to buy extra clothes to stay warm.