Nearest Hotels To UK Theme Parks gives you all of the information you need for the perfect Day Out and staying over options to ensure you make the most of your time.
Our large family ADORES Theme Parks, living in East Anglia, there are a few theme parks near us, but many of the best theme parks in UK mean we have to travel a fair distance, and nobody wants to travel for 3 or 4 hours before the day has even begun, because its tiring and there is always a risk that you will encounter traffic problems and end up missing half of the theme park opening hours.
Therefore it makes sense to book a hotel close to the Theme Park and enjoy a whole day at the park without worrying, it can take quite a while to find the nearest hotels to UK theme parks, but do not fear, as I have done all of the hard work for you!
Nearest Hotels To UK Theme Parks within 20 miles of the Attraction.

Adventure island has the best staff of any theme park I've been to, they are so enthusiastic that they put staff at the bigger theme parks to shame. Instead of paying an entry price, you buy a wrist band that allows you to go on the rides suitable for your height (or the level of adrenaline you prefer!) so you pay less for smaller children, plus an adult can ride for free with a child under 1.2m. Their big roller coaster, Rage, is a favourite now our children are older but they've loved going since they were 2 and 4. Me Them and The Others
Where Is Adventure Island ?
Address: Sunken Garden, Western Esplanade, Southend on Sea, Essex, SS1 1EE
Hotels Near Adventure Island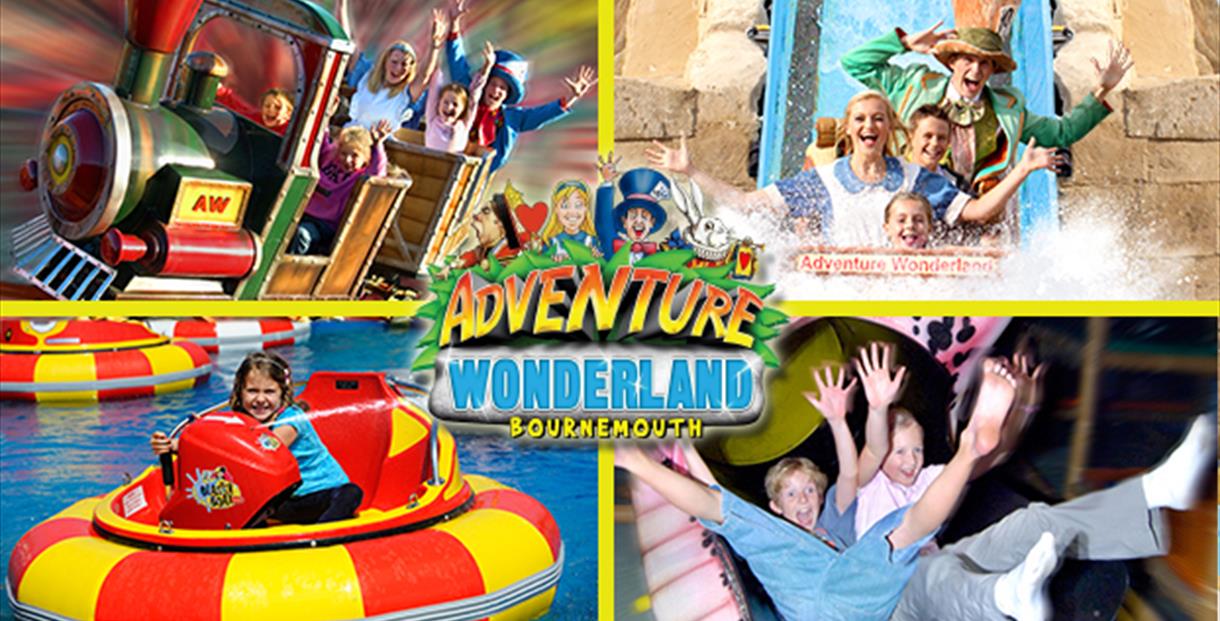 Adventure Wonderland, located opposite Bournemouth airport, is a fantastic family day out. As well as plenty of rides, there are additional shows and attractions throughout the year and an on-site indoor play area, making it a fun place to be whatever the weather. We particularly enjoyed the boats, but make sure you take a towel or extra clothing as you may get a bit wet! evenangelsfall
Where Is Adventure Wonderland ?
Address: Merritown Ln, Hurn, Christchurch BH23 6BA
Hotels Near Adventure Wonderland

Alton Towers is our family's favourite theme park. We have been visiting since my children were small and we love that there is so much to entertain all ages! My 11 year old loves the thrill rides, while my daughter's favourite is the runaway mine train which she has a record of riding eight consecutive times!
The shows in CBeebies land were fantastic for chill out time when the children were younger too! As well as the tides we always take the opportunity to explore the castle and ground too, usually taking a picnic to enjoy in the vast gardens! The sky ride is a unique offering of this park that gives us fabulous views of the park and surrounding area! My Mummys Pennies
Where is Alton Towers ?
Address:
Farley Ln, Alton, Stoke-on-Trent ST10 4DB
Hotels Near Alton Towers
If you want to be right there in the action, why not consider staying at the Alton Towers Hotel
If you are looking for special offers and discounted tickets for Alton Towers, check out Attractiontix. If you are a Merlin Pass Holder this attraction is included.

Blackpool Pleasure Beach is definitely a good old fashioned traditional seaside town day out. They have Nickelodeon Land which has loads of rides for smaller kids, plus meet and greets throughout the day with characters such as Paw Patrol and Ninja Turtles. They have some fab thrill rides including the newly opened Icon which is brilliant. It also has the old traditional wooden roller coasters so you get a great dose of nostalgia too. A brilliant day out for all ages . Twinderelmo
Where Is Blackpool Pleasure Beach ?
Address:
525 Ocean Blvd, Blackpool FY4 1EZ
Hotels Near Blackpool Pleasure Beach
If you are looking for special offers and discounted tickets for Blackpool Pleasure Beach, check out Picniq and AttractionTix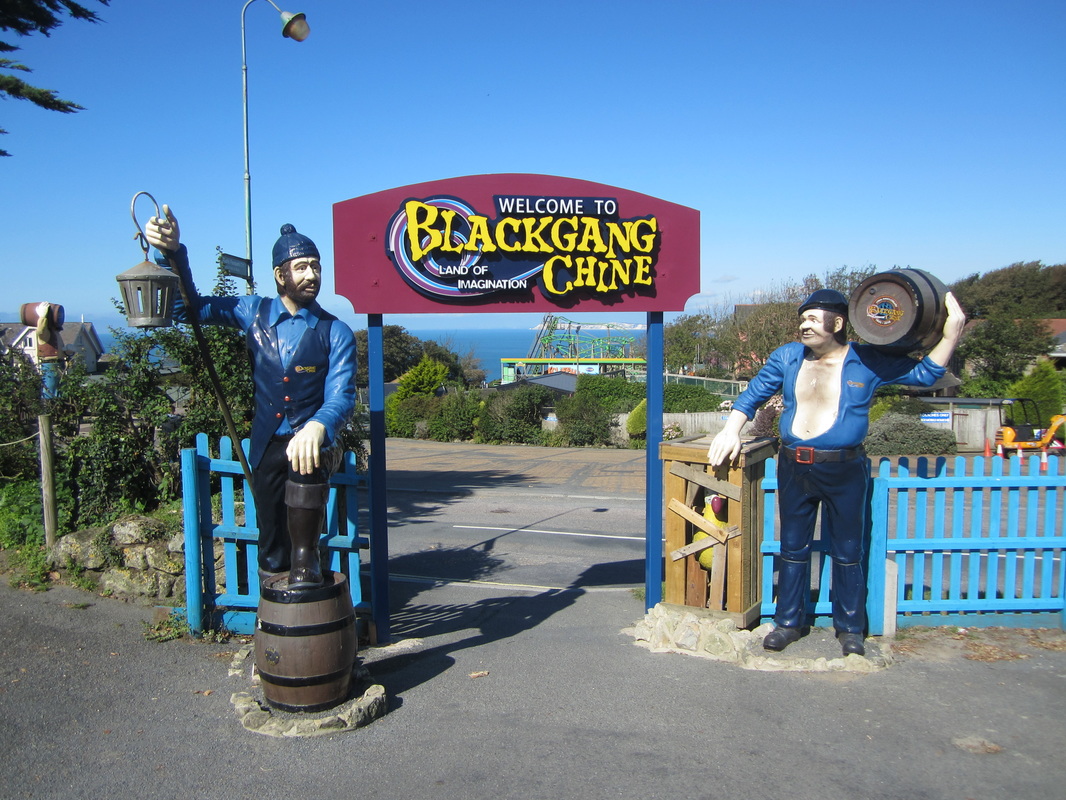 Not one for a rainy day, Blackgang Chine is an outdoor attraction with little scope to hide from the rain.
Blackgang Chine is a place I remember from my own childhood. In many ways, it hasn't changed at all. In a world where everything is interactive, Blackgang Chine is still heavily reliant on children making their own fun. Don't let that put you off though, as it is a fabulous day out for young children with a good imagination.
There are several lands where kids can go under the sea, or visit the wild west. They have more recently taken on a whole exhibit of full of true-to-size animatronic dinosaurs. It's a very well done and entertaining with amusing signage for the older crowd, and a great attraction for a little dinosaur lover (although I did have to assure my oldest they weren't real).
My children loved it; at 4.5 and almost 3 they are the perfect age for a lot of it and I'd recommend it without hesitation to families with children of similar ages. Whinge Whinge Wine
Where Is Blackgang Chine ?
Address: Ventnor PO38 2HN
Hotels Near Blackgang Chine

Brean Leisure Park is a traditional seaside attraction with rides and an arcade.
It is a little worn and old fashioned in the way that seaside attractions tend to be, and it wasn't very busy (read: we were pretty much the only people there) when we visited, even though it was the Easter school holidays. Brean Theme Park is free to enter, and the rides cost between £2 and £4 each, or you can buy a wristband for unlimited rides if planning to spend all day there. There are rides suitable for any age group from toddlers to adults. Brean Theme Park is also the home of Sooty, and every day you can meet Sooty at 11 when the park opens, and then watch the free Sooty Show at 2pm. Whinge Whinge Wine
Where Is Brean Leisure Park ?
Address: Brean Leisure Park, Coast Road, Brean, Sands, Burnham-on-Sea TA8 2QY
Hotels Near Brean Leisure Park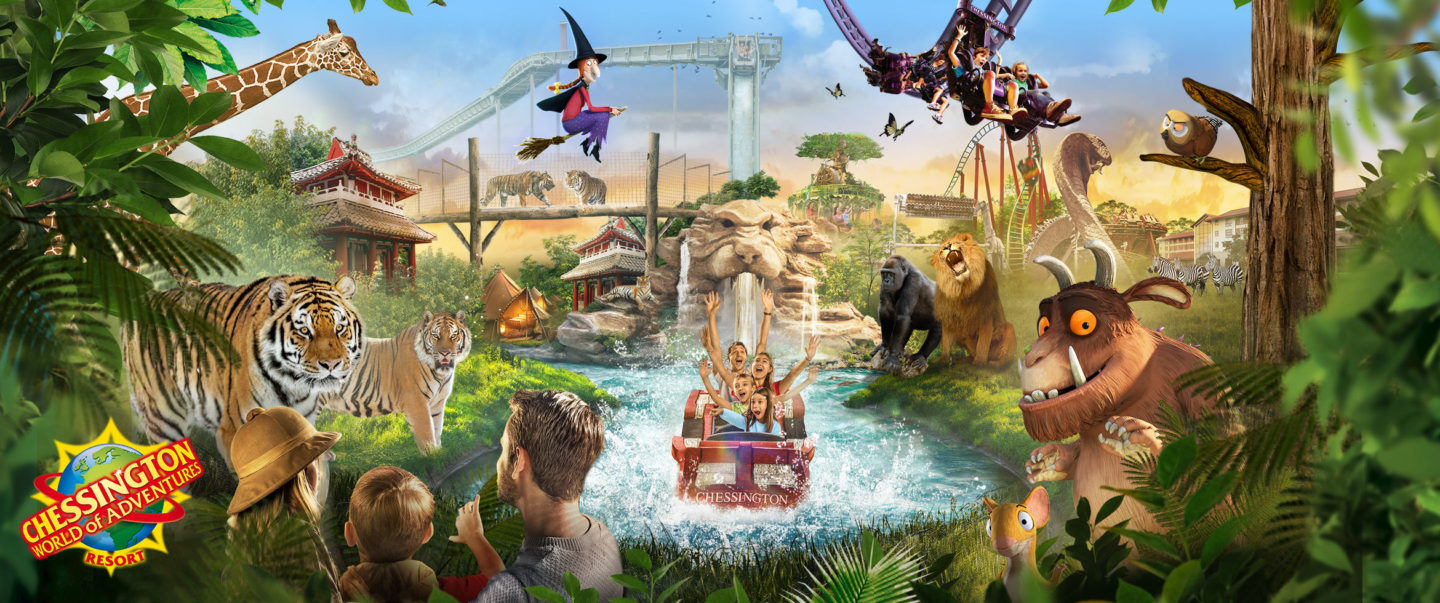 Chessington is the perfect place for those with different ages children, with rides suitable for all age groups, smaller gentle rides for the little ones and thrill seekers for the more adventurous among you, and if the queue times are too long pop over to see the animals for a while and head off on a mini safari. There's even an onsite go ape if you have the time. This Mummy's Always Write
Where is Chessington World of Adventures ?
Address: Leatherhead Rd, Chessington KT9 2NE
Hotels Near Chessington World of Adventures
If you want to be right there in the action, why not consider having a Chessington Holiday
If you are looking for special offers and discounted tickets for Chessington World of Adventures, check out Picniq, 365 Tickets, AttractionTix and Attraction Tickets Direct. If you are a Merlin Pass Holder this attraction is included.

We love Crealy Adventure! There is so much to do for children of all ages plus plenty of space for quiet picnics if you need to get away from all the noise for an hour. One of our favourite activities is walking along the stream and going over all the different bridges and locking each other in the pretend jail! Just as much fun as all the big rides. They also run an offer where you can return for free within seven days, just need to get your picture taken before you leave. Savvy In Somerset
Where Is Crealy Theme Park ?
Address:
Sidmouth Rd, Clyst St Mary, Exeter EX5 1DR
Hotels Near Crealy Theme Park
DIGGERLAND DEVON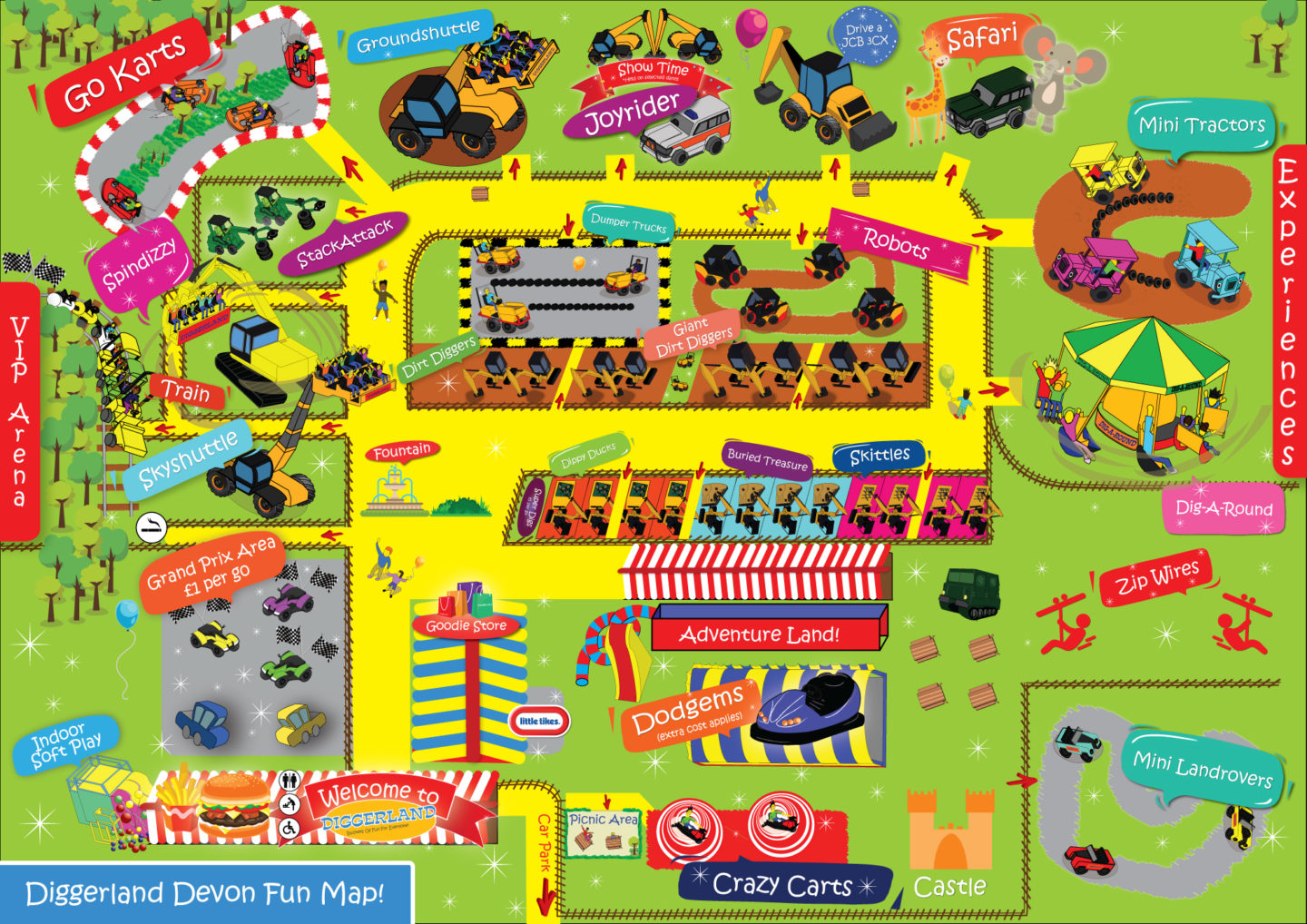 Diggerland Devon has 20 different rides and drives and an array of additional activities. There are picnic tables located on the grounds to bring your own picnic. We particularly liked where they were placed so we could sit down for a snack while we watched the others on the rides. For little ones there is a Little Tikes area, with the cars, playhouses, and a water table. The indoor area has a soft play and cafe. It's a great day out for all the family. Rachel Bustin
Where is Diggerland Devon?
Address: Verbeer Manor, Willand, Cullompton EX15 2PE
Hotels Near Diggerland Devon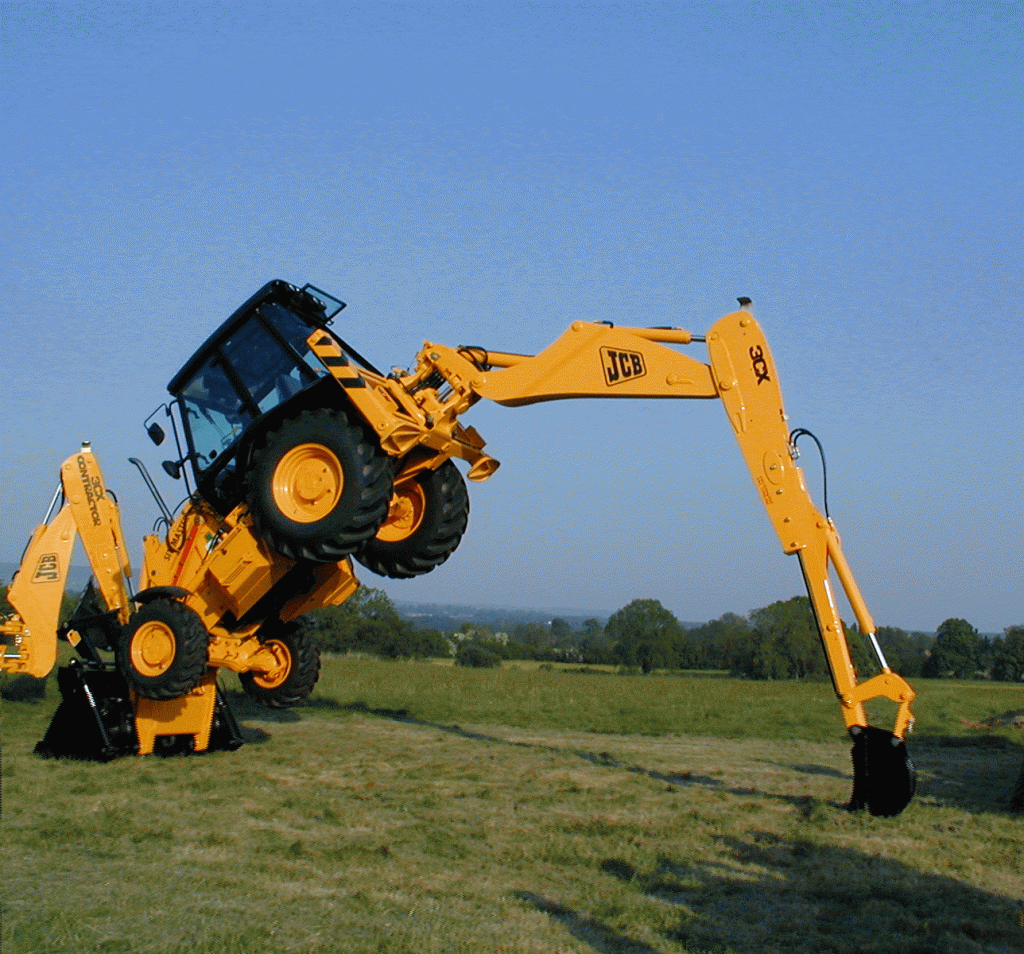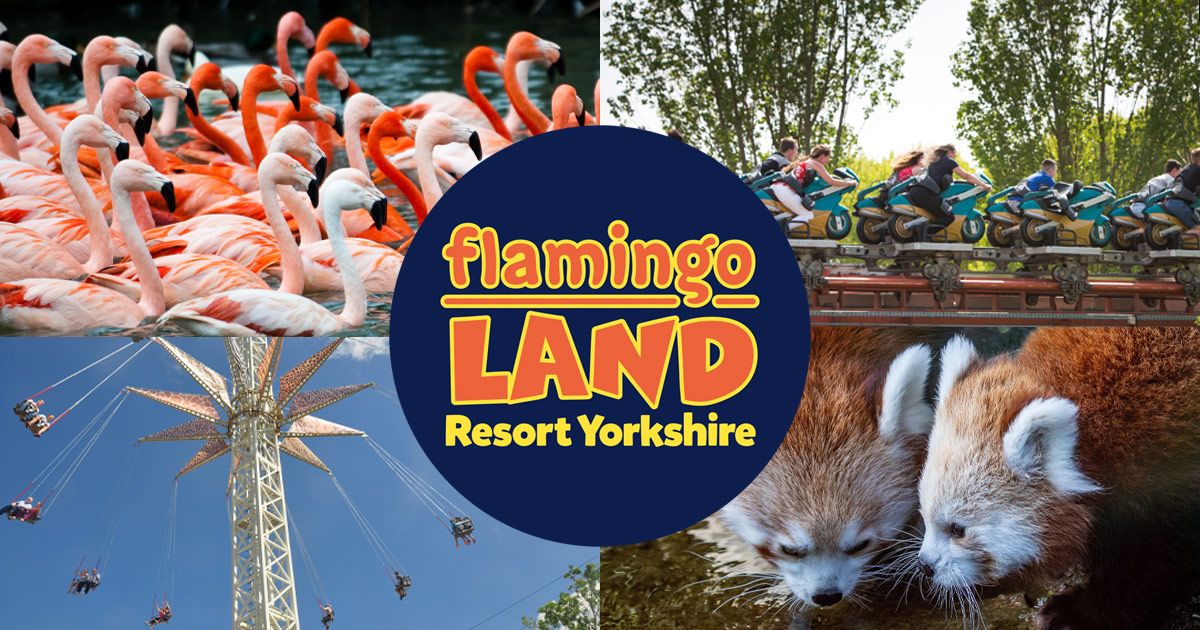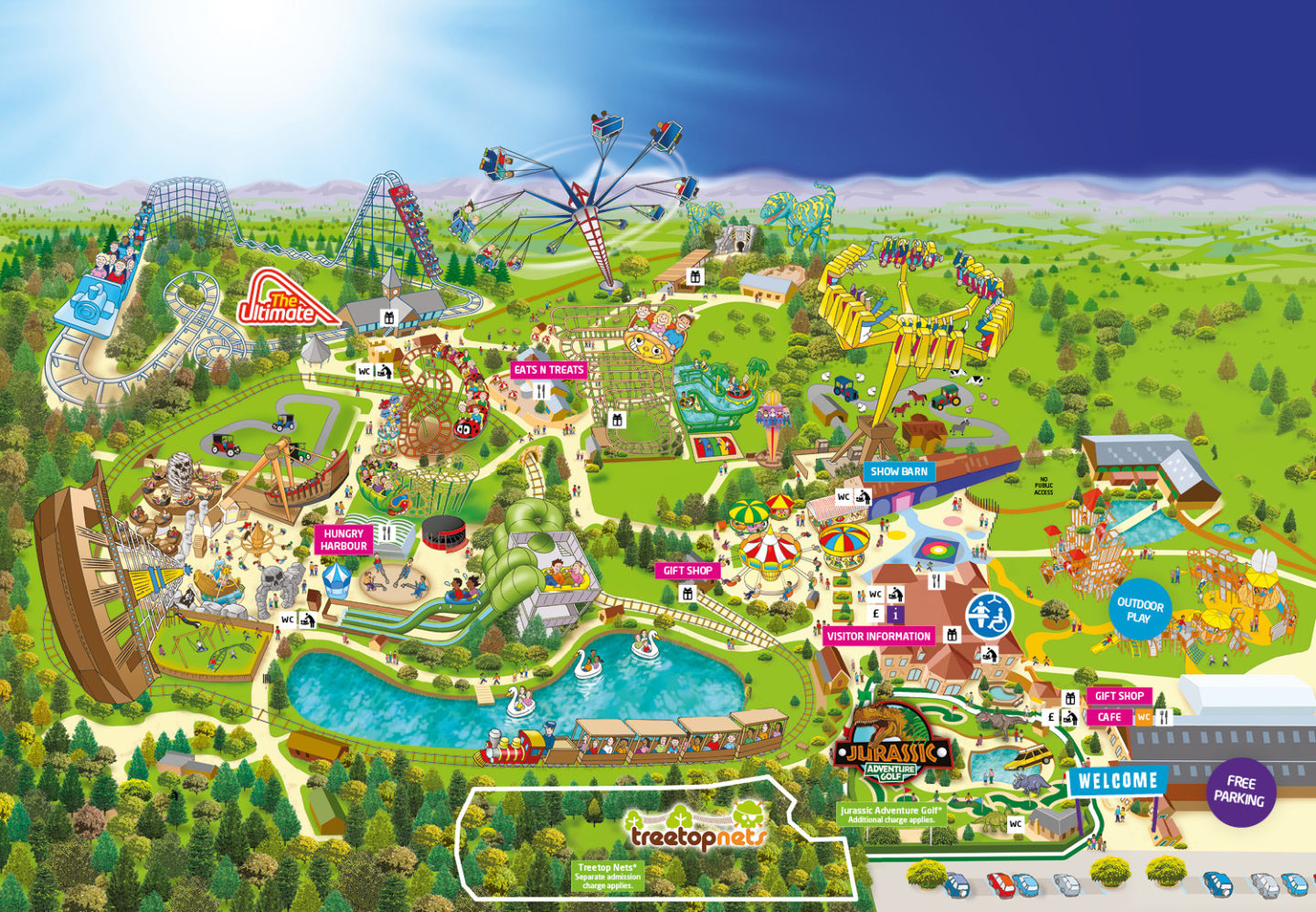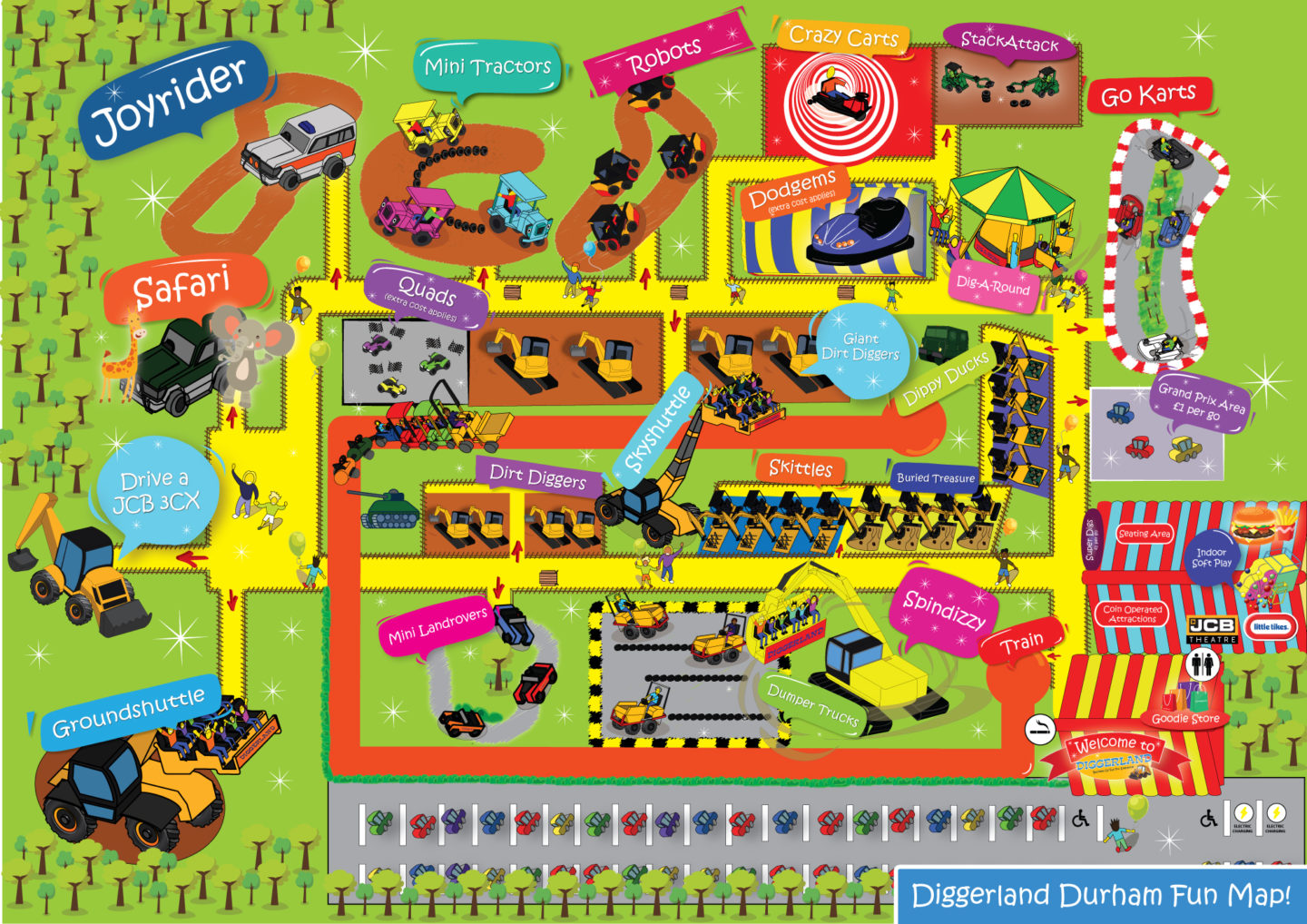 Diggerland Durham is a great day out for any Digger loving child or adult fascinated with machinery. Waiting until your child is 90cm + means you'll get the best value for money as they'll be able to go on the majority of the rides. It's suitable for kids of any age but probably enjoyed more by children under the age of 7. Rock and Roll Pussycat and Nomipalony
Where Is Diggerland Durham ?
Address: Langley Park, Durham DH7 9TT
Hotels Near Diggerland Durham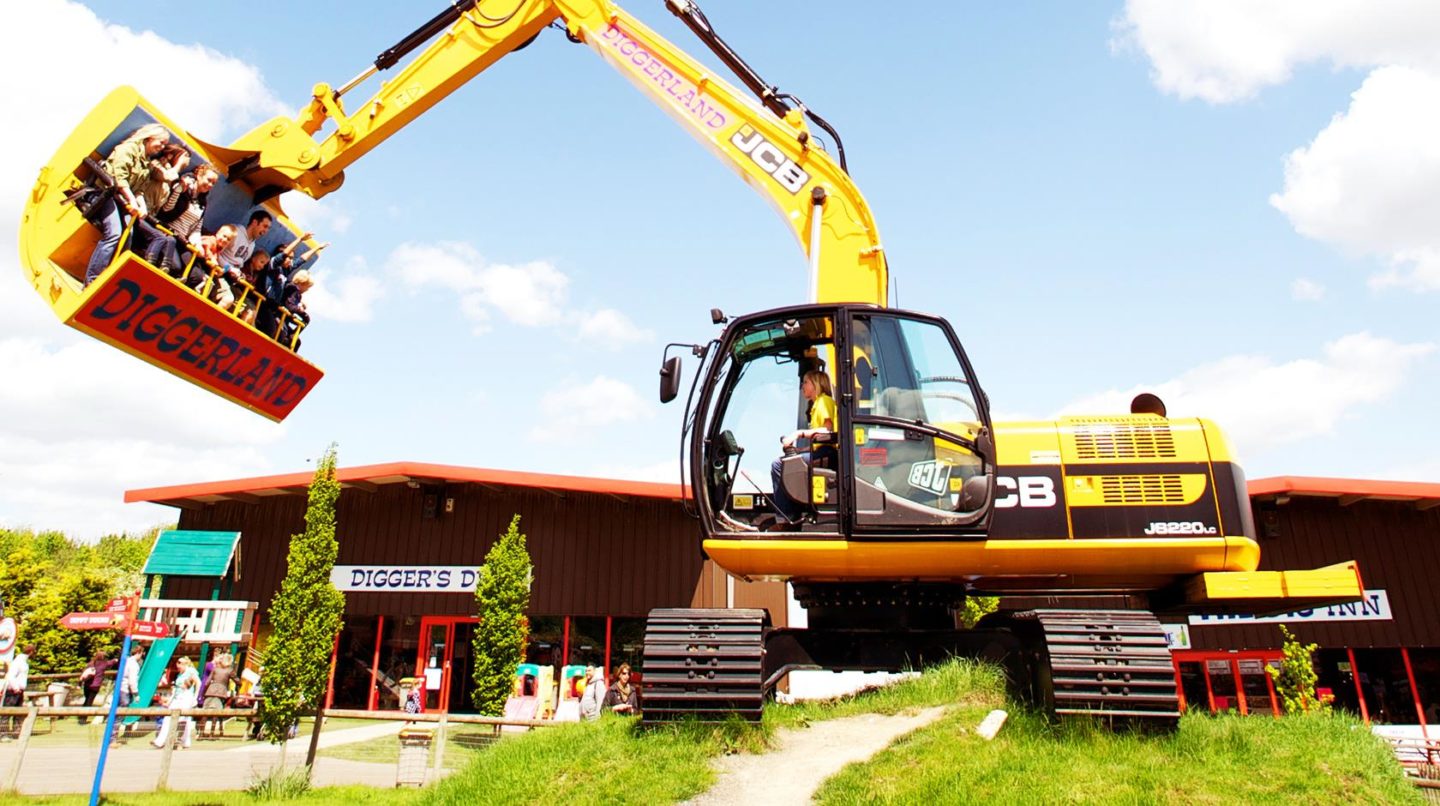 Diggerland in Kent is one of our favourite days out. It's digger heaven with so much to do and great for all ages, including little ones. Where else can your kids get to drive a three-tonne dumper truck!? Kent's Diggerland is on the River Medway and has absolutely stunning views. My son absolutely loves it here! This Mummy's Always Write
Where Is Diggerland Kent ?
Address:
Medway Valley Leisure Park, Roman Way, Strood, Kent ME2 2NU
Hotels Near Diggerland Kent
My stepdaughters love Diggerland Yorkshire – have taken them twice. They particularly like the bulldozers – great fun! Good value and a fun day out without being too hectic or overwhelming! My blog is My Dreamality
Where is Diggerland Yorkshire ?
Address: Willowbridge Ln, Castleford WF10 5NW
Hotels Near Diggerland Yorkshire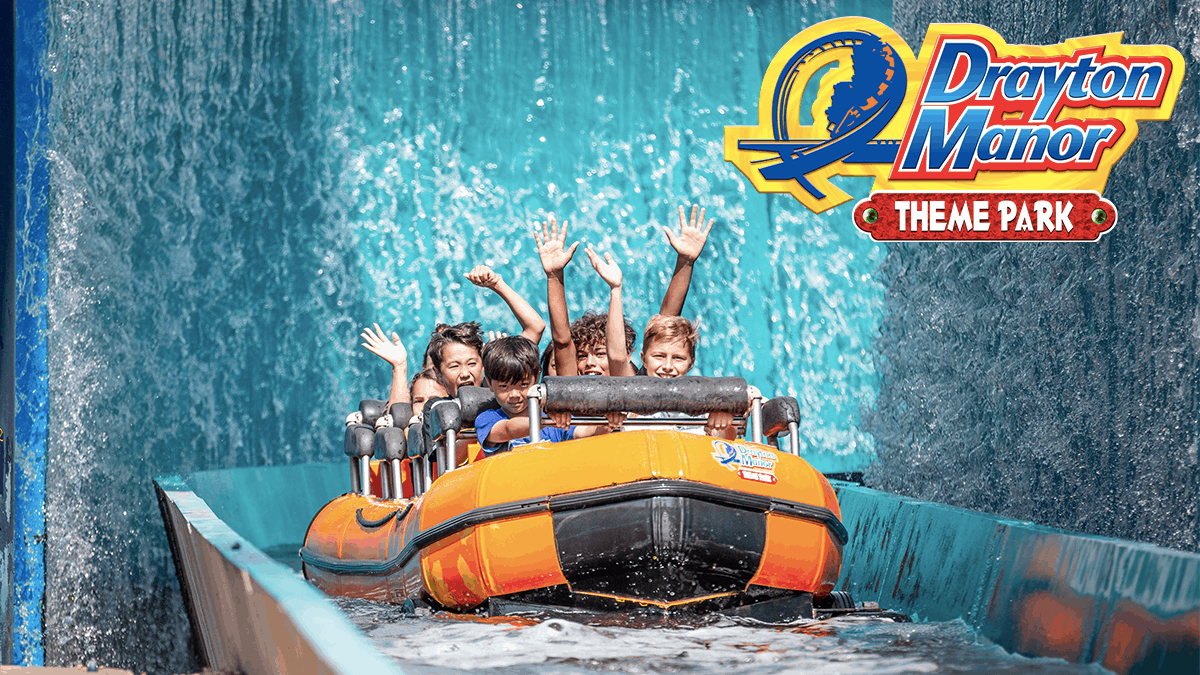 Drayton Manor Theme Park in Staffordshire is such a great place to visit, as it caters to all ages. For the pre-schoolers there's Thomasland – lots of rides all relating to Thomas the Tank Engine. You even get to meet the fat controller! For the adrenaline junky teens and adults there are some heart-stopping fast rides to keep them occupied for hours.
As well as all this there's a great zoo and play area – perfect spot for a picnic and to take a breather from all that screaming! Lots of on-site eateries too if you forget your packed lunch. You ideally need two full days to get around everything on offer. Pack the PJs
Where is Drayton Manor ?
Address:
Drayton Manor Dr, Fazeley, Mile Oak, Tamworth B78 3TW
Hotels Near Drayton Manor
If you are looking for special offers and discounts for Drayton Manor tickets, check out Picniq 365 Tickets and AttractionTix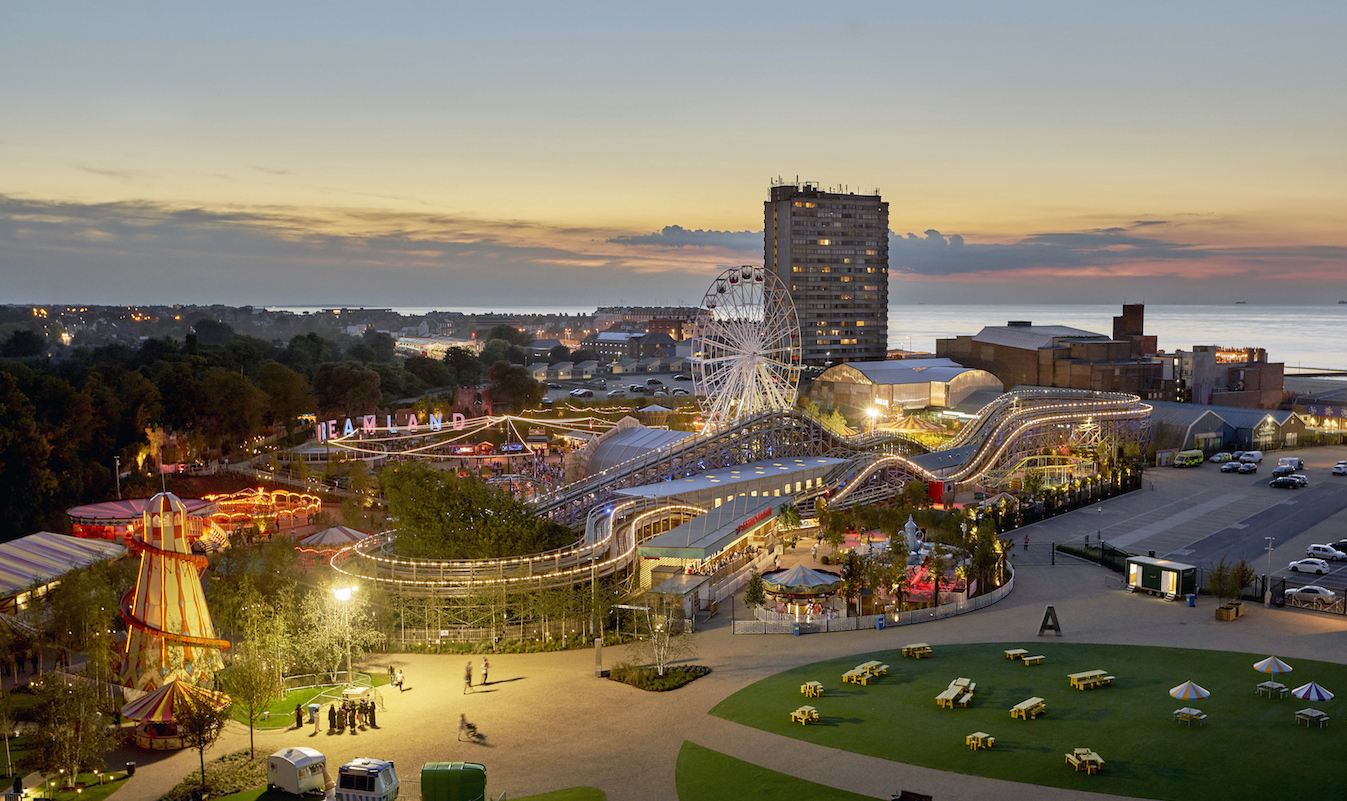 Dreamland is great for all ages! With a selection of rides for every age/height as well as extras such as indoor soft play, roller disco and live music entertainment. It hasn't always been the most attractive place to visit but after a lot of money being put into it you can certainly notice the difference! Not A Perfect Parent
Where Is Dreamland ?
Address: 49-51, Marine Terrace, Margate CT9 1XJ
Hotels Near Dreamland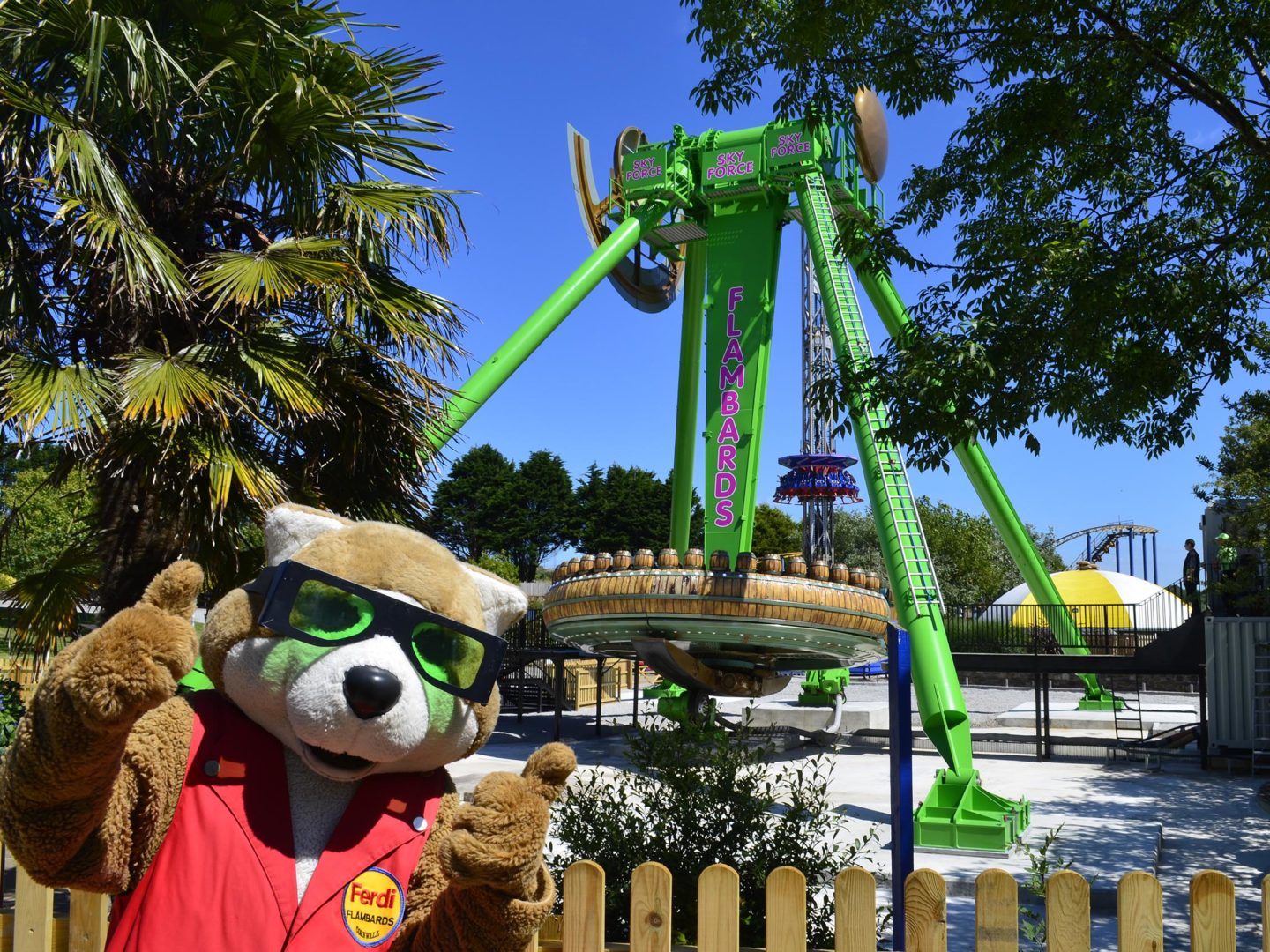 Flambards is a great family theme park with rides for all ages and queues shorter than you'd expect. With an interesting section for exploring the Victorian era and a section specially geared to little ones it's a great day out whatever kind of experience you're into. Mummy Is A Gadget geek
Where Is Flambards ?
Address: Clodgey Ln, Helston TR13 0QA
Hotels Near Flambards
Premier Inn – Helston (4.2 miles), Hayle (7.5 miles), Camborne (7.6 miles), Truro (15.9 miles),
Flamingo land in the heart of North Yorkshire is perfect for all ages from tiny tots to teenagers. My 18 month old loved it just as much as the older children as there are plenty of smaller rides. With bigger roller coasters for teenagers & adults.
There's also a Zoo so even if you're not into rides (elderly or pregnant for example) it's still a brilliant day out. In the summer don't forget there is a large outside water area with loads of sprinklers and fountains to run through, so remember a towel!
Where is Flamingo Land ?
Address:
Kirby Misperton, Malton YO17 6UX
Hotels Near Flamingo Land
If you are looking for specials offers and discounts for Flamingo Land tickets, check out 365 tickets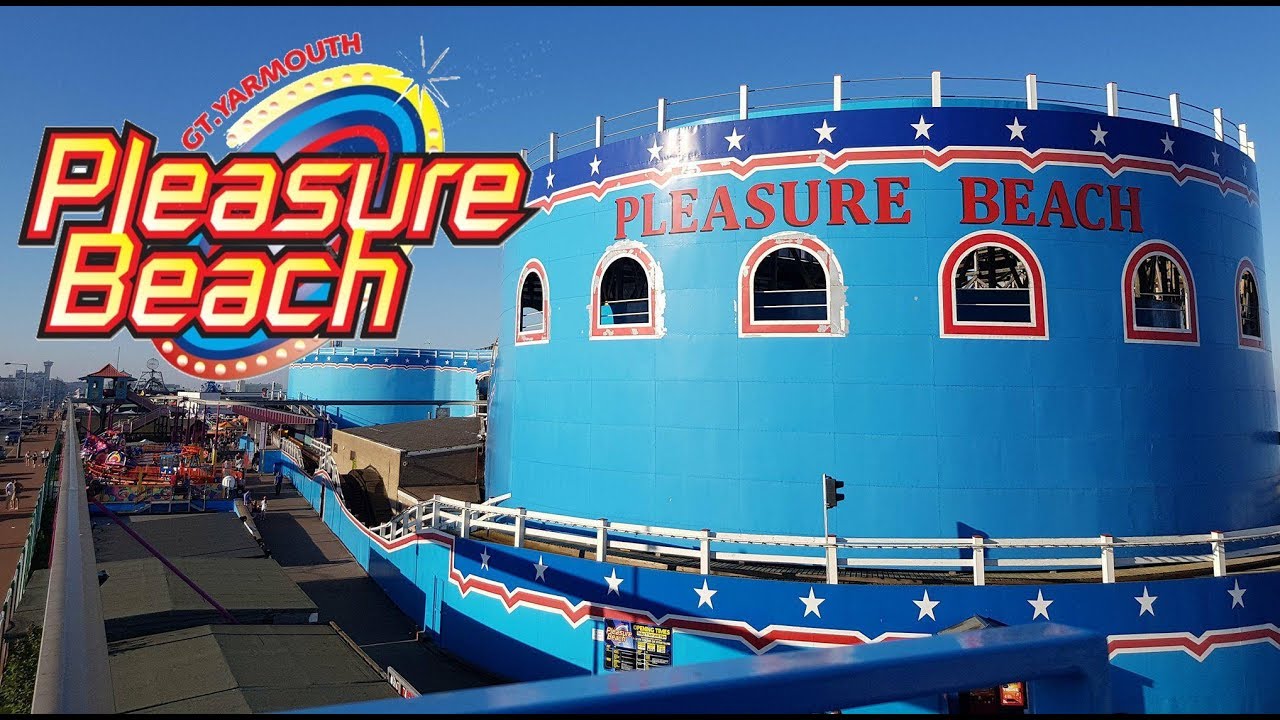 Great Yarmouth pleasure beach is a fantastic family day out. You can buy wristbands to ride all day and it is perfect if not all of the family members want to ride, as a lot of theme parks charge for entry, even if you do not want to go on anything. It also allows dogs on leads which is great for us as we like to take our dogs with us as much as possible. It also has a lovely sandy beach for picnics so makes a fab family day out. Mum On A Mission For A Better Life
Where Is Great Yarmouth Pleasure Beach ?
Address: South Beach Parade, Great Yarmouth NR30 3EH
Hotels Near Great Yarmouth Pleasure Beach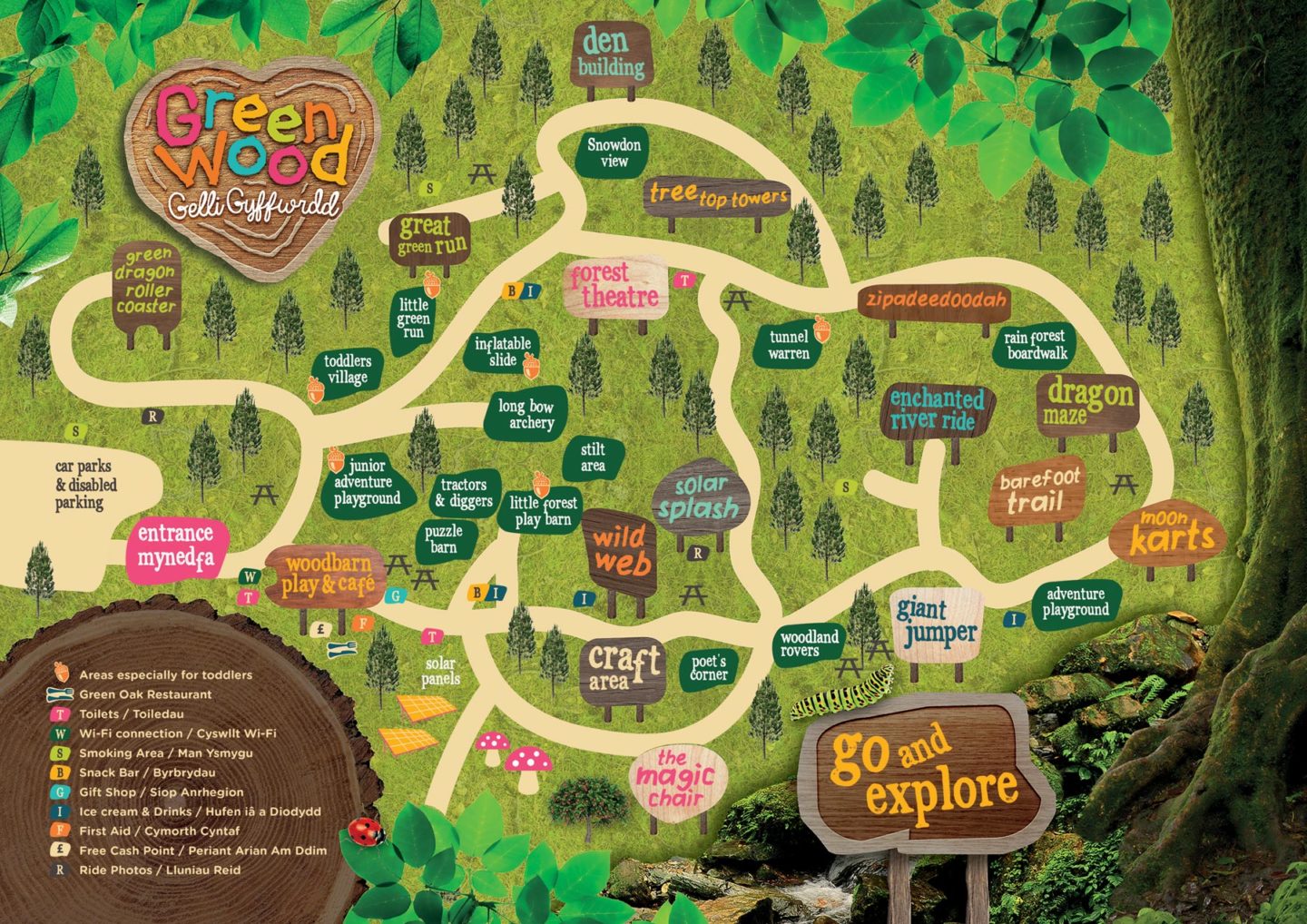 GreenWood Family Park (previously known as GreenWood Forest Park) is a fabulous outdoor, eco-friendly adventure park. It's very chilled-out with no noise, stress, crowds, commercialism or expensive admission prices! Visiting GreenWood is such a pleasurable experience. It's an eco-friendly park, surrounded by trees and wildlife. In 2010 it was listed by The Guardian's 'Green Travel List' as one of the top 7 top green attractions in the world, which is quite a feat, and it was also awarded the Green Award in the North Wales Tourism Awards in 2016. Most of the attractions are eco-friendly too. We love the Green Dragon Family Roller Coaster which is the world's only people powered coaster and another favourite is the Solar Splash, the first solar-powered ride in the UK! Definitely worth a trip if you're visiting North Wales!! Typical Mummy
Where Is Greenwood Family Park ?
Address: Bush Rd, Y Felinheli LL56 4QN
Hotels Near Greenwood Family Park
Premier Inn – Bangor (2.3 miles), Caernarfon (6 miles)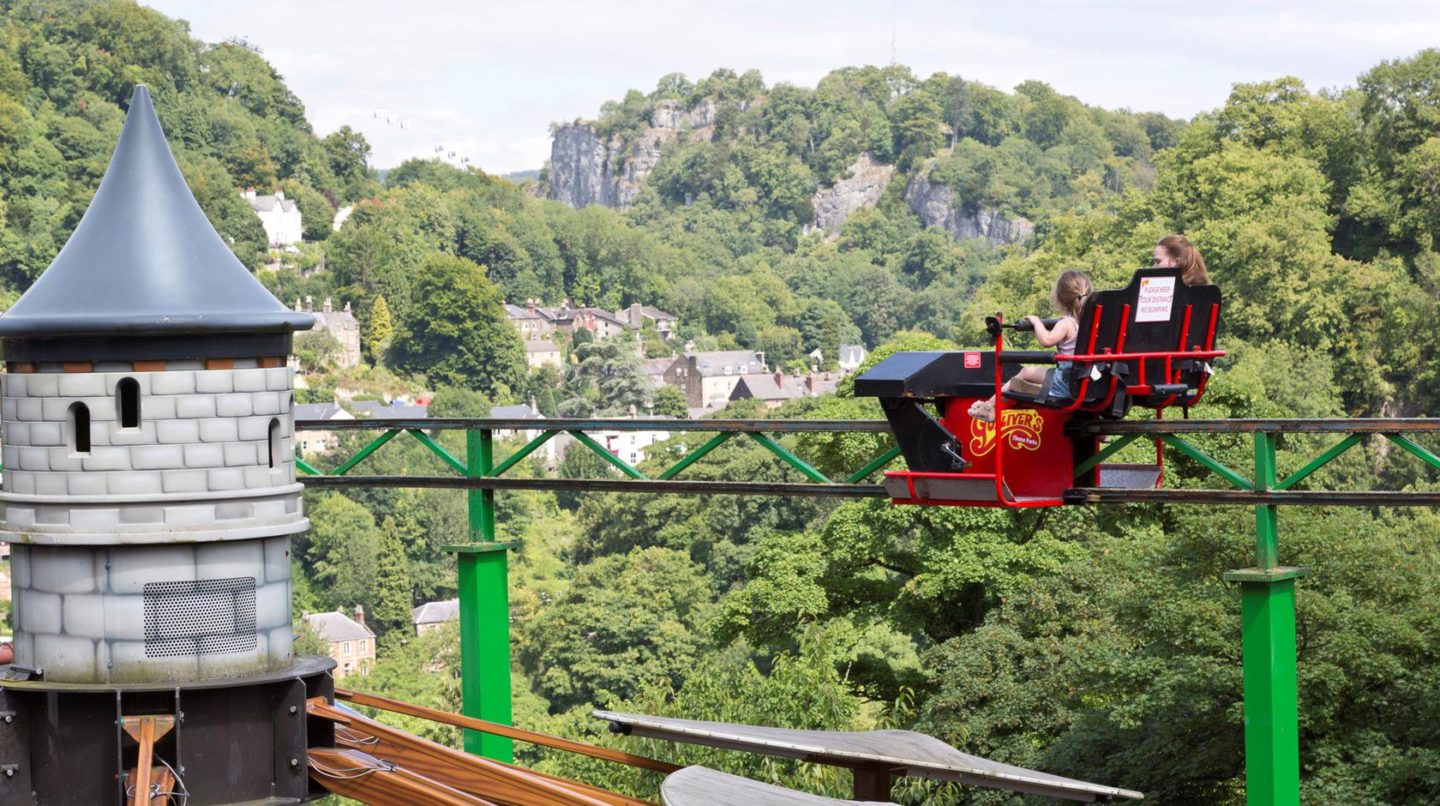 Gullivers Kingdom, Matlock Bath was great. Full of rides for children aged between 3 and 12, it is the perfect day out during school holidays and weekends when extra events are put on. This week they had some of the characters from the new film Ugly Dolls. Rides, soft play, role play cowboy village, Punch and Judy show, plenty of outdoor play areas and lots of kiosks and food vendors to save you being hungry/thirsty. Small House Big Trips
Where Is Gullivers Kingdom ?
Address: Temple Walk, Matlock Bath DE4 3PG
Hotels Near Gullivers Kingdom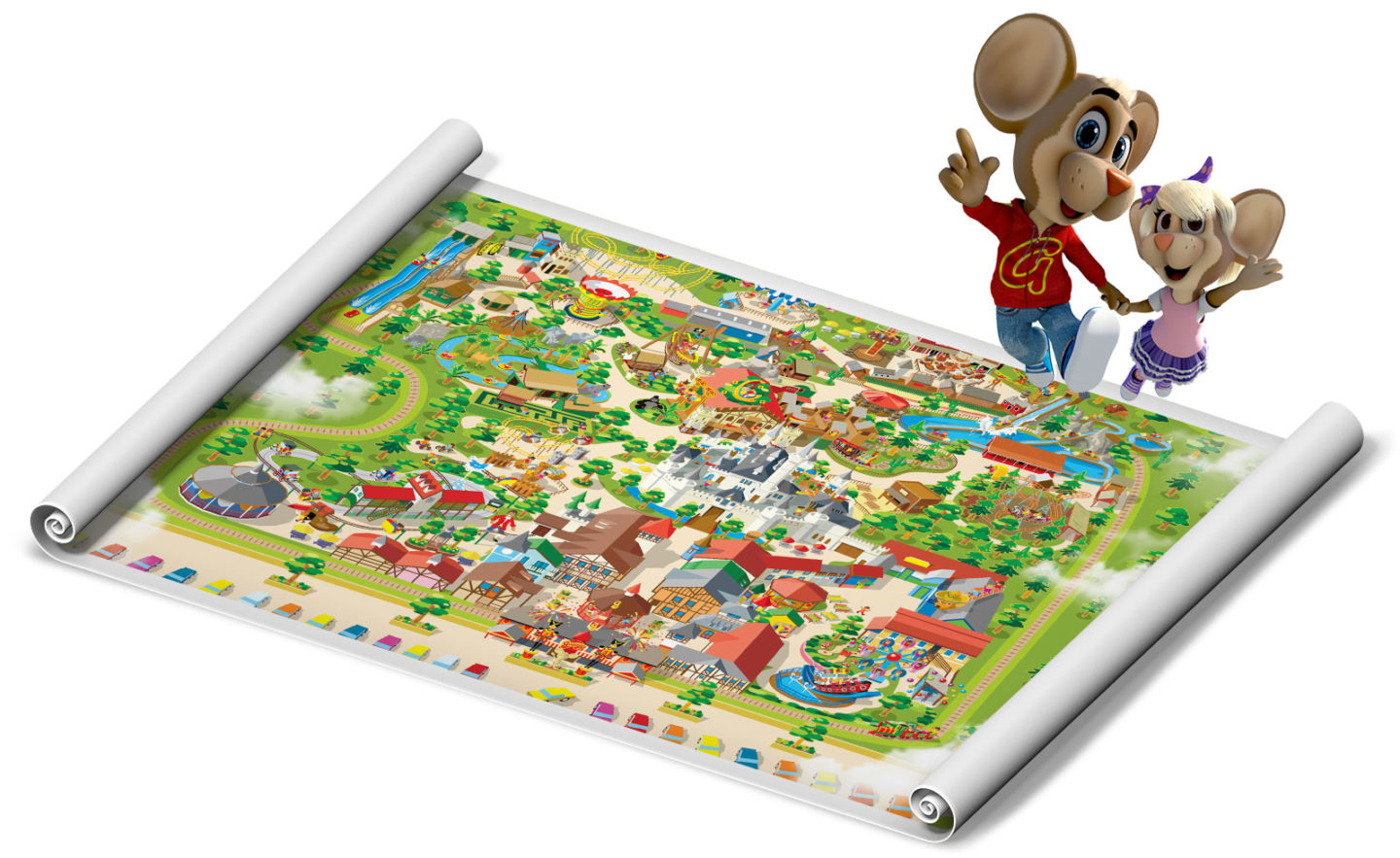 Gullivers Land in Milton Keynes is a great little theme park with some extras that make it special. As well as the rides there is also a nerf arena for the older kids, a farm and dinosaurs but what my kids really love it the indoor splash park. They also have a range of themed on site accommodation if you don't want to fit everything in to one day. Me, Them and The Others
Where Is Gullivers Land ?
Address: Livingstone Dr, Milton Keynes MK15 0DT
Hotels Near Gullivers Land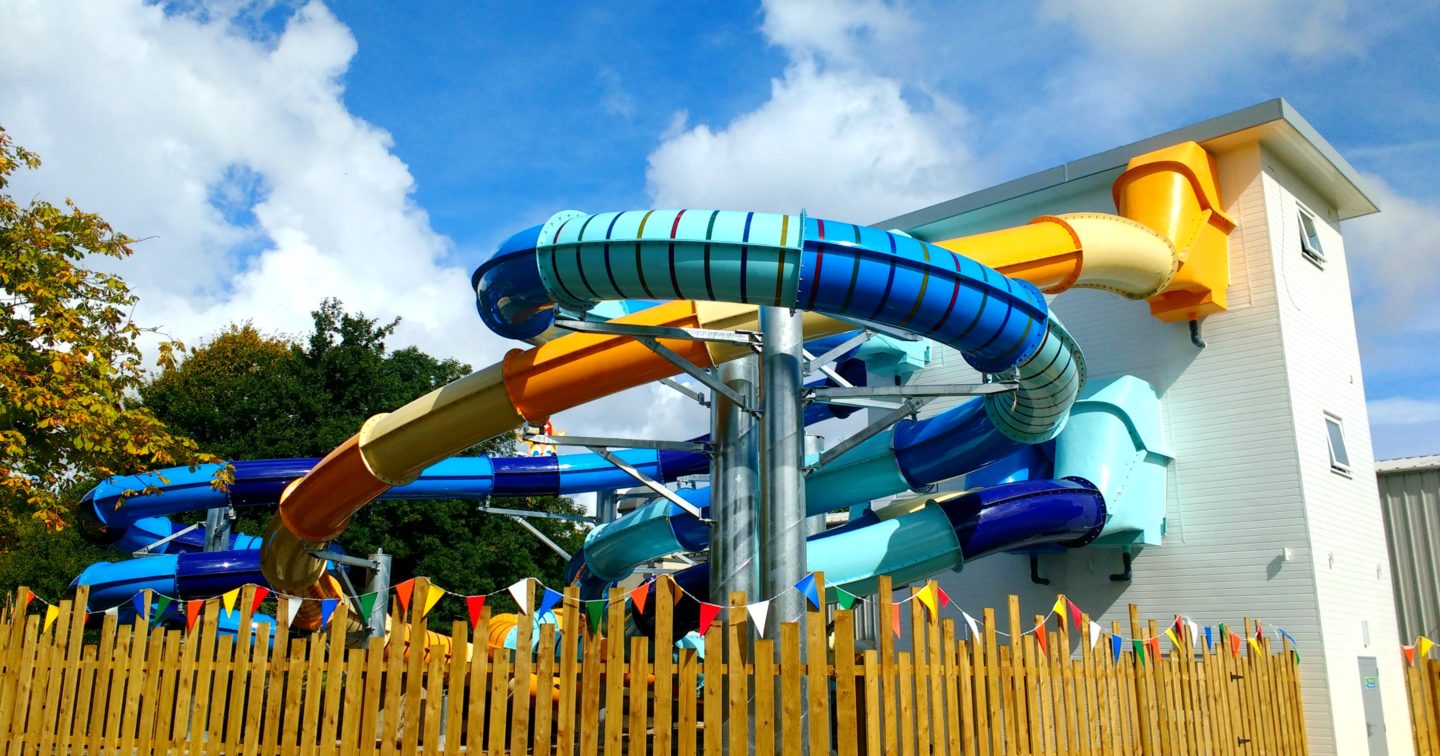 We've been regulars at Gulliver's World in Warrington for years now. It's perfect for mini Theme Park fans! If your child is under 8, they are sure to have a great day. The Theme Park is almost the same as it was when I was a kid, so it's a real nostalgic treat for parents! The Caterpillar, Tea Cups and Pirate Ship are sure to make all the grown ups smile. My top tip for visiting is: Check online for discount codes before you travel – We've never paid full price, when we've booked in advance. Mumfounded
Where is Gullivers World Warrington ?
Address: Shackleton Cl, Warrington WA5 9YZ
Hotels Near Gullivers World Warrington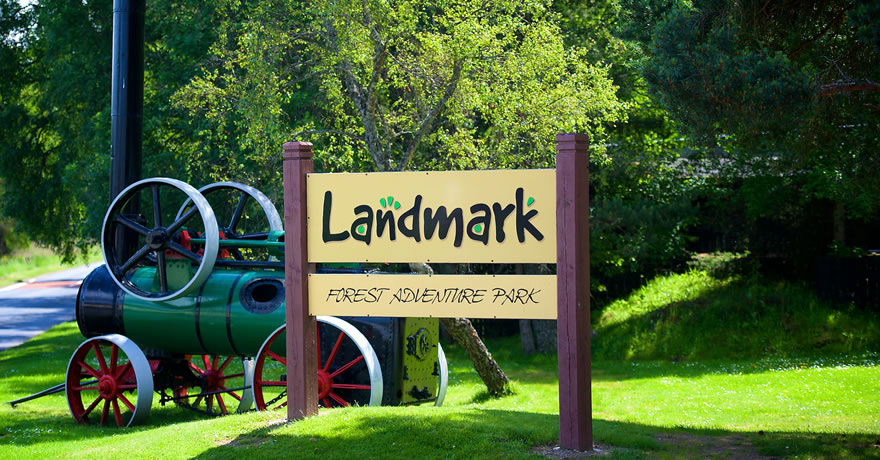 I have been going to landmark since I was a child. If you are looking for outdoor family fun in the highlands there is no other place to go. From the red squirrel tree top nature trail to the wild water coaster! It is a full day of fun! There is that much to do you will struggle to fit it all in to one trip. If you you get the chance had to butterfly house and see how many different butterfly's you can count! Honestly the best family theme park in the highland! Miss LJ Beauty
Where is Landmark Forest Adventure ?
Address: B9153, Carrbridge PH23 3AJ
Hotels Near Landmark Forest Adventure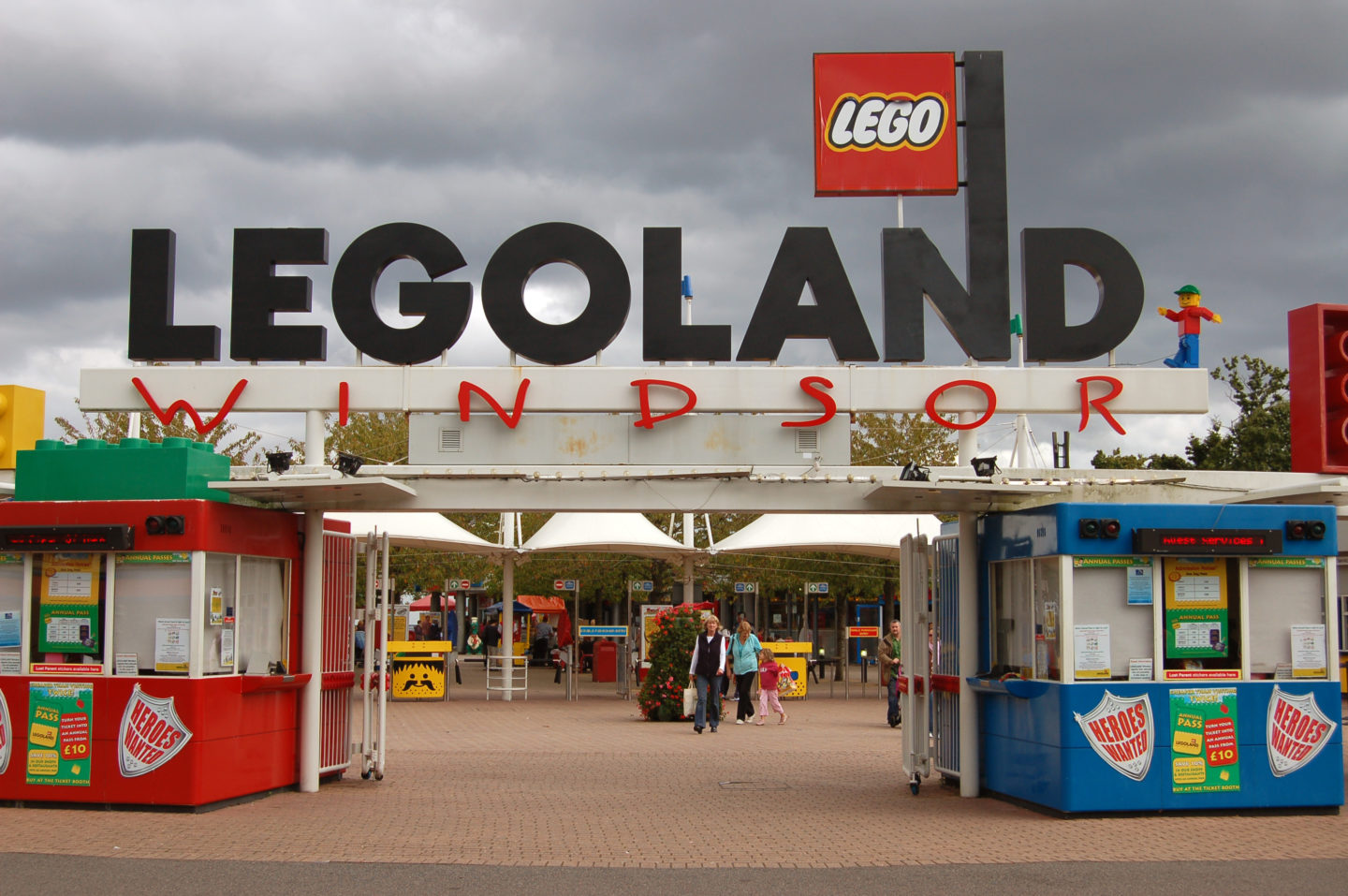 Legoland is one of our favourite days out, rides for all ages. A brilliant pirate show to watch whilst enjoying an ice cream. Plenty of places to eat or enjoy a picnic in the mini model village. We love it! Dear Bear and Beany
Where is Legoland Windsor ?
Address:
Winkfield Rd, Windsor SL4 4AY
Hotels Near Legoland Windsor
If you want to be right there in the action, why not consider having a Legoland Holiday
If you are looking for special offers and discounted tickets for Legoland Windsor, check out Picniq, 365 Tickets, AttractionTix. If you are a Merlin Pass Holder this attraction is included.
Lightwater Valley is a family theme park perfect for children all ages. The entry price is based on height making it fair for smaller ones who can't enjoy all the activities. They have a traditional wooden rollercoaster that I used to love as a child and now my children can enjoy it. As well as rides they also have indoor and outdoor play areas, a petting farm and a showbarn for entertainment. Life of a Mumsy lawyer
Where is Lightwater Valley ?
Address:
Water Ln, North Stainley, Ripon HG4 3HT
Hotels Near Lightwater Valley
If you are looking for special offers and discounted tickets for Lightwater Valley, check out Picniq, 365 Tickets, and AttractionTix .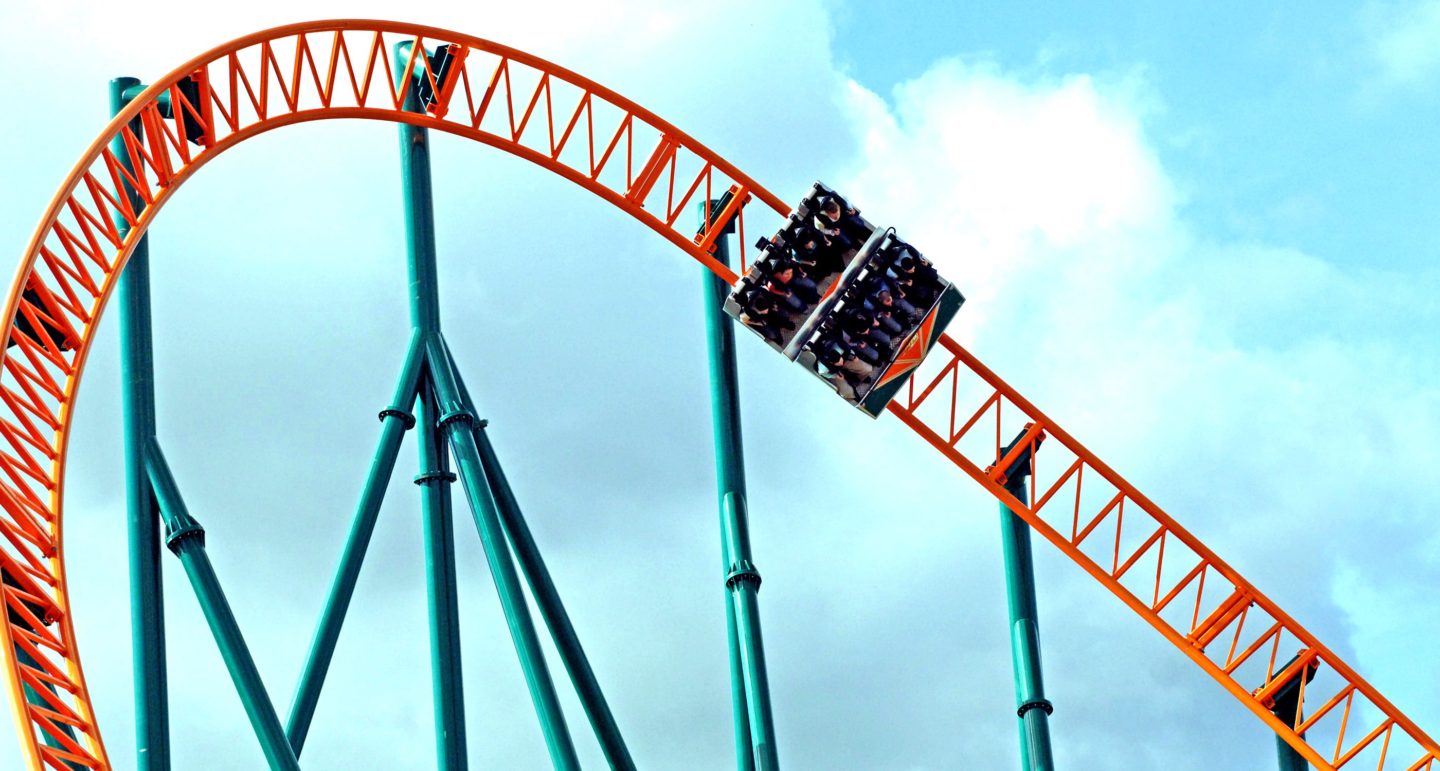 Oakwood park in Pembrokeshire South Wales – not as big as the main theme parks like Alton towers etc but they are jam packed with attractions – they have rides to suit young and old and have child friendly rollercoasters and indoor and outdoor soft plays – so much to see and do. Anklebiters Adventures
Where Is Oakwood Theme Park ?
Address: Canaston Bridge, Narberth SA67 8DE
Hotels Near Oakwood Theme Park
Ocean Beach is one of our favourite places to go as a family! To us, it's a cross between a theme park and a travelling funfair with all of the traditional funfair rides. It's amazing value for money as you get to buy a wristband just for the people who want to ride. It's right by the beach and really is a fun day out ! Frugal Family
Where Is Ocean Beach Pleasure Park ?
Address: Sea Rd, South Shields NE33 2LA
Hotels Near Ocean Beach Pleasure Park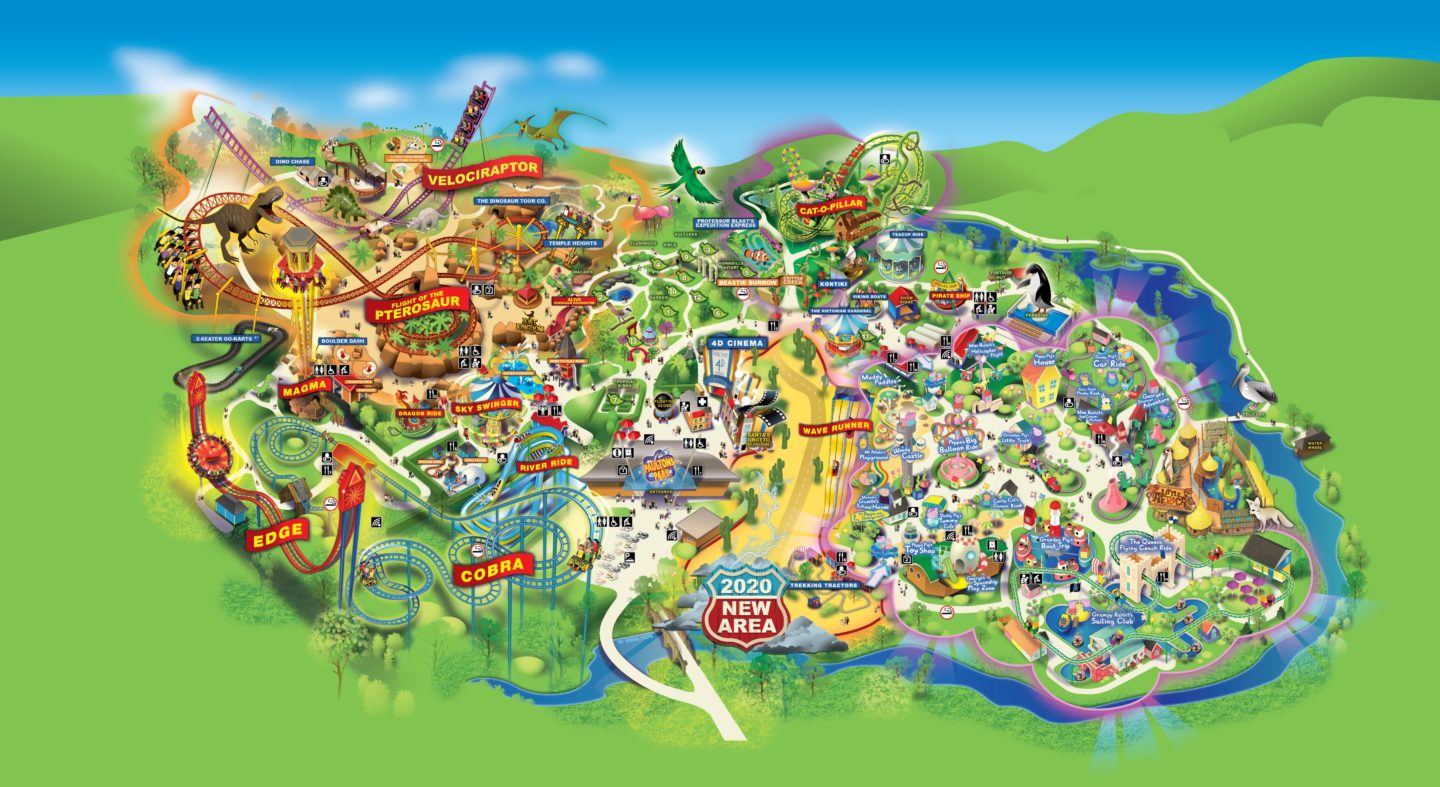 Peppa Pig Land at Paultons Park is fantastic. Suitable for all children aged 6 months to 8 years. An array of rides to keep little ones busy and a splash pad, play park, indoor soft play and plenty of eateries. Small House Big Trips
Where is Paultons Park ?
Address:
Ower The, Romsey SO51 6AL
Hotels Near Paultons Park
If you want to be right there in the action, why not consider having a Paulton Break

Pleasurewood Hills has some great rides for younger children as well as a few for the thrill seekers. What we really enjoyed though were the shows that took place throughout the day as they were all a bit different to what you usually get at a theme park. Business For Mums
Where Is Pleasurewood Hills ?
Address: Leisure Way, Lowestoft NR32 5DZ
Hotels Near Pleasurewood Hills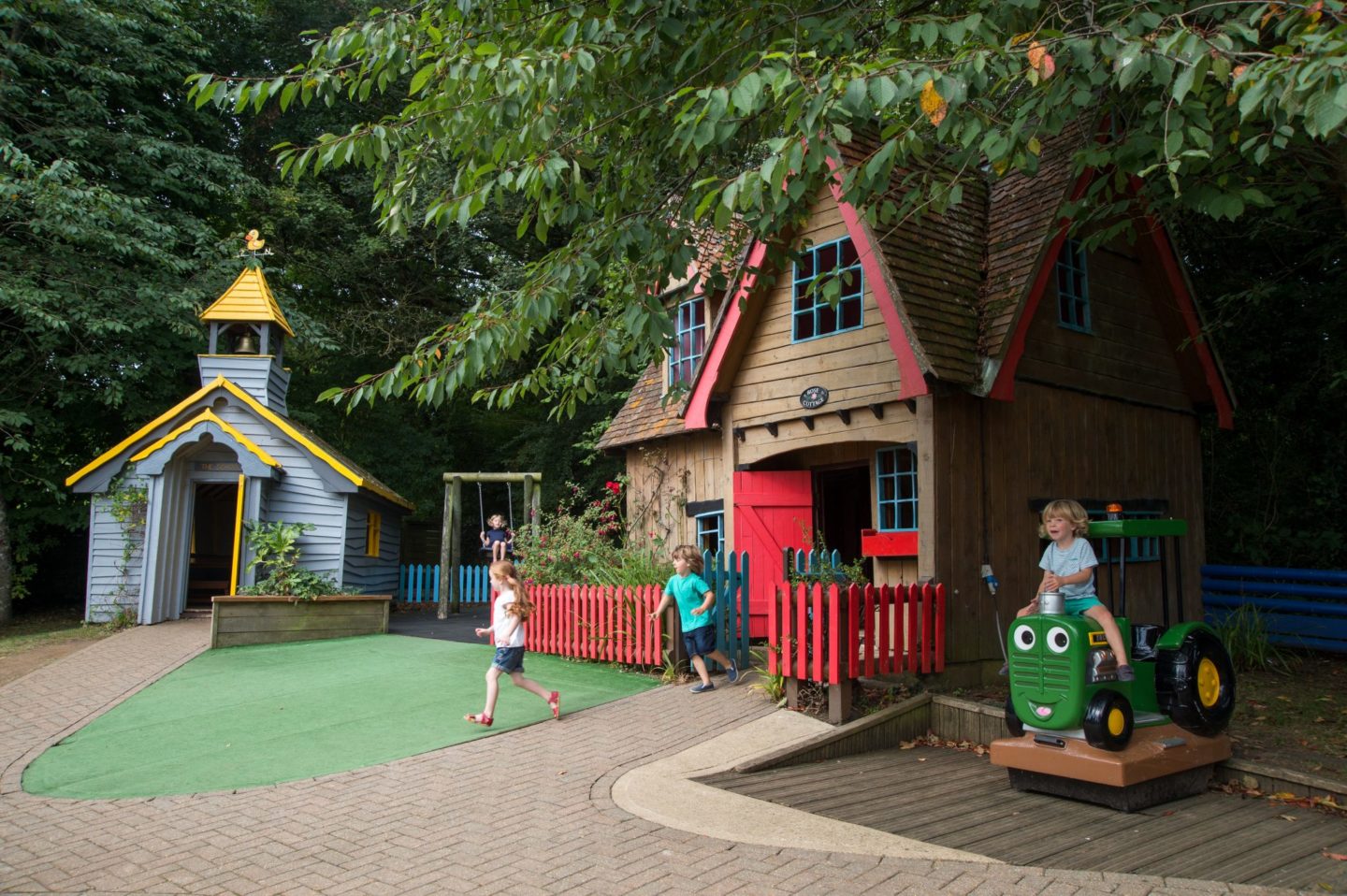 We love the toboggan run at Robin Hill. It's our absolute favourite thing there, closely followed by the squirrel climbing tower! It's a lovely place to visit with kids and there's lots of fun activities to do. Mum Of 2.5
Where Is Robin Hill Adventure Park ?
Address: Downend Rd, Downend, Newport PO30 2NU
Hotels Near Robin Hill Adventure Park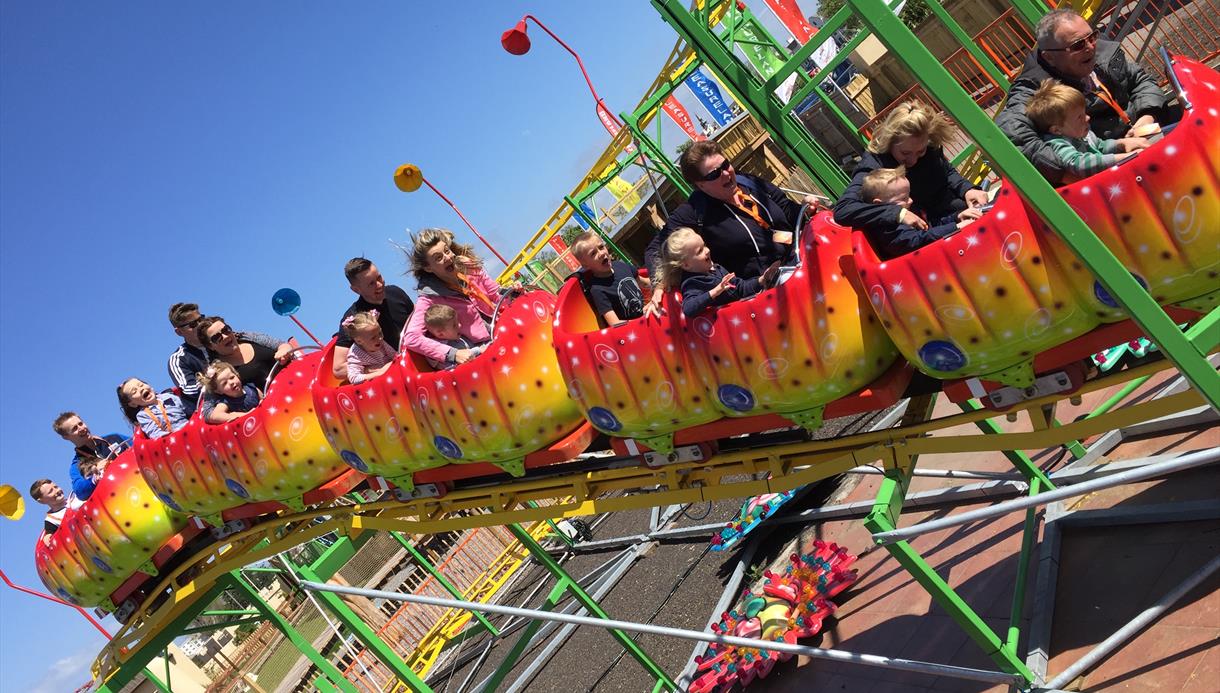 Southport Pleasureland is only down the road from us and we love it because it's a cheap way to spend a family fun day out in our local area. It's free to get in and to access rides you load a 'Funcard' with money. Each ride only costs a £1, and if you don't use all the money on your card, you can save it til next time. They're fine about you bringing a picnic too to make the day even cheaper! Mummy To Dex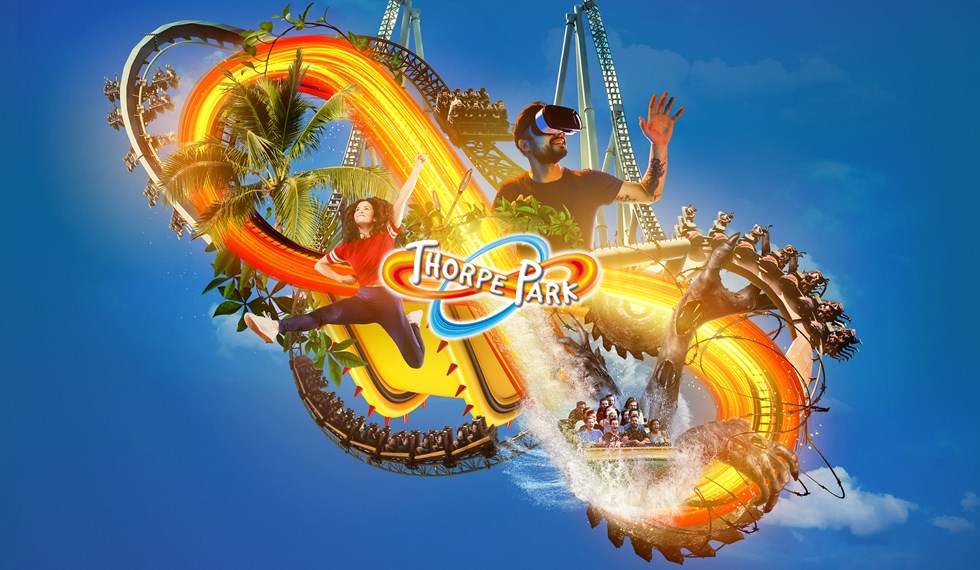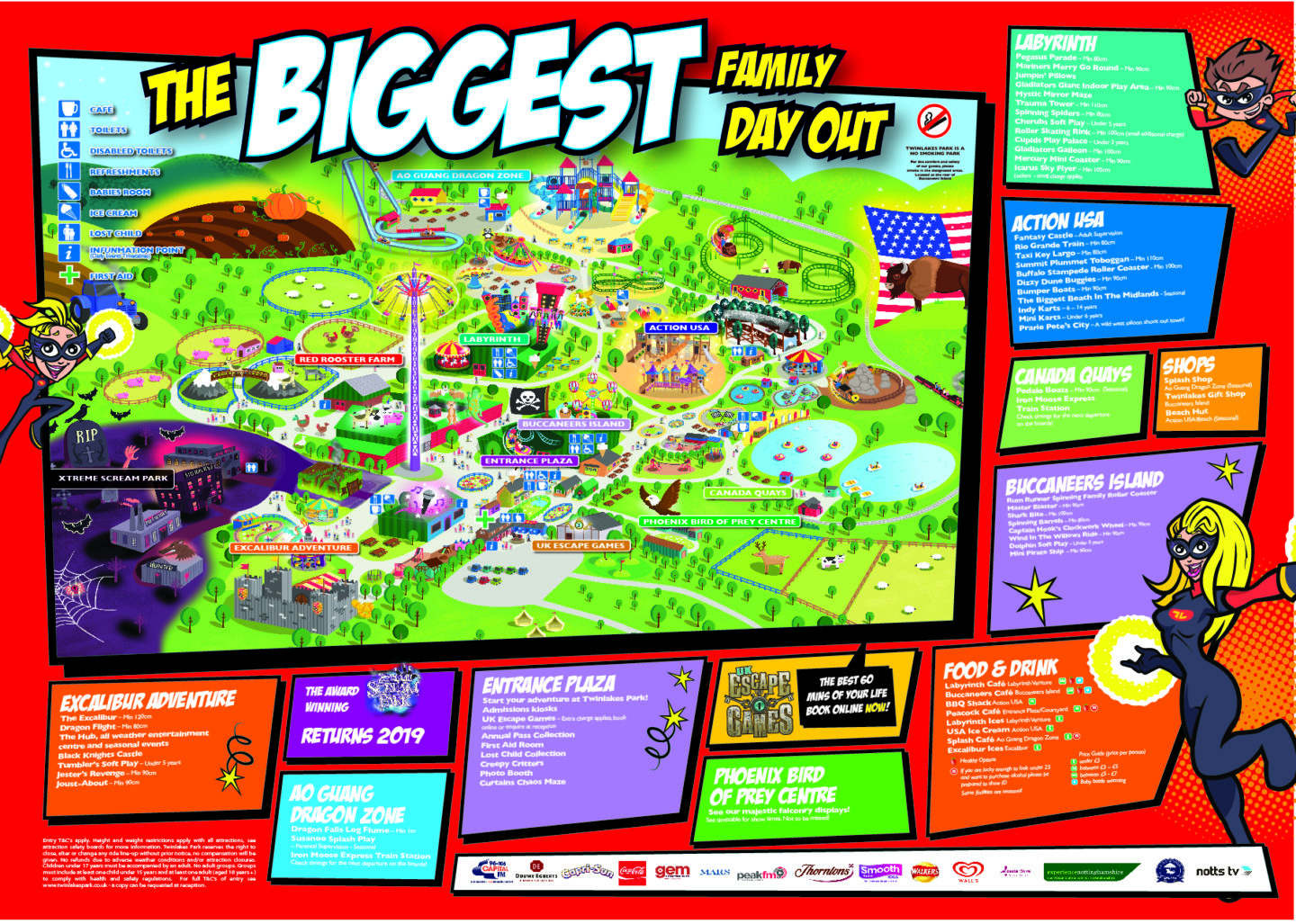 Where Is Southport Pleasureland ?
Address: Marine Dr, Southport PR8 1RX
Hotels Near Southport Pleasureland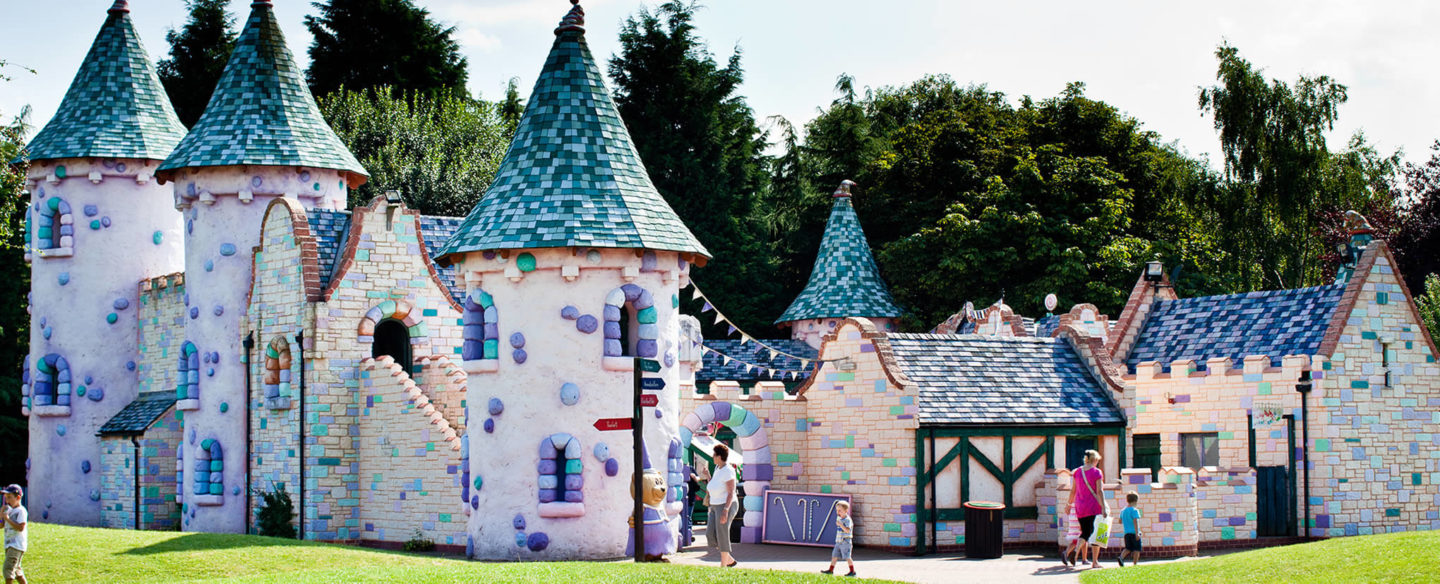 Sundown Adventureland is one of the best value days out you will find for under 10s. It's cheesy but my kids love it. Loads of kid-friendly rides and attractions, and a full day of stuff to do both inside and out. Kids Days Out Reviews
Where Is Sundown Adventureland ?
Address: Treswell Rd, Rampton, Retford DN22 0HX
Hotels Near Sundown Adventureland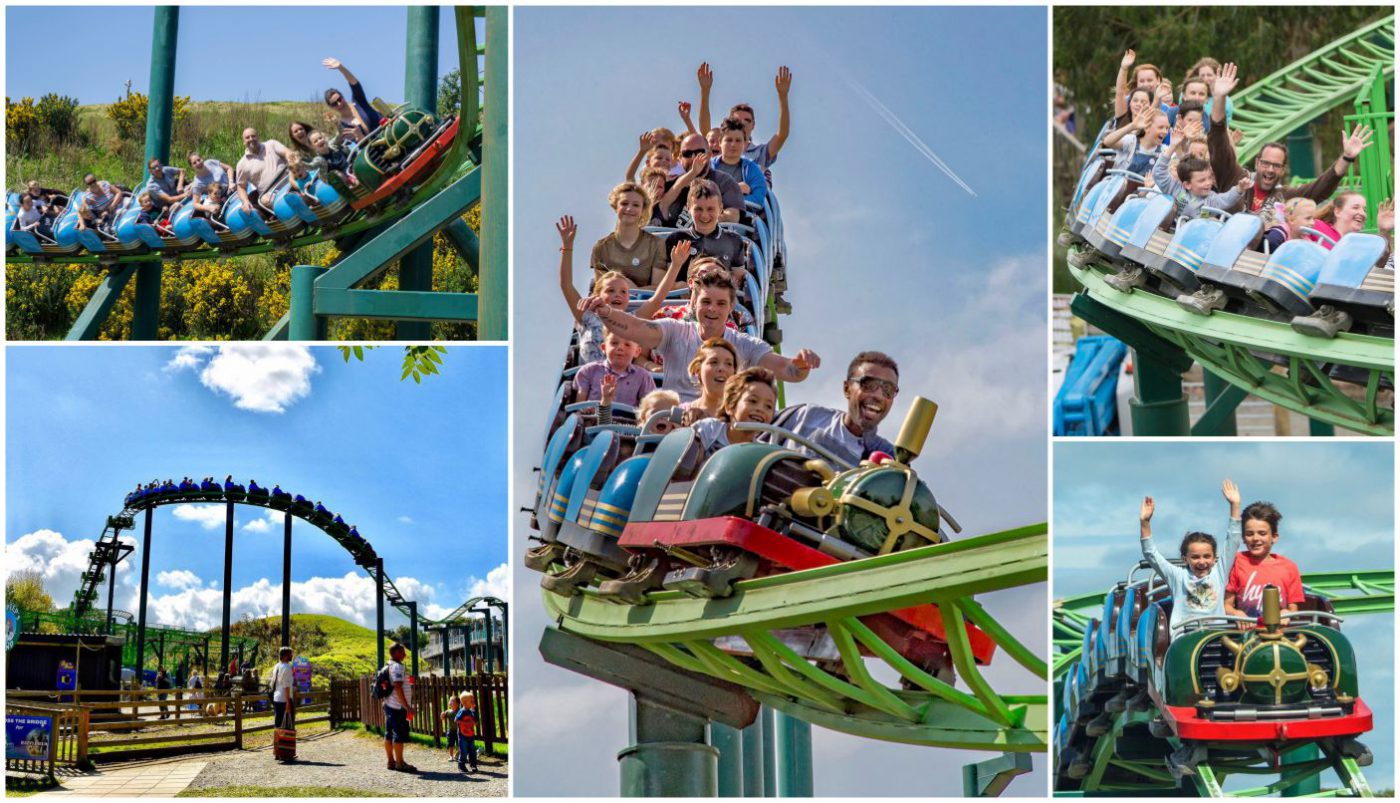 We stumbled across The Big Sheep on our holiday in Devon and absolutely loved it!! It was the first time I'd fed a lamb with my own 'little lamb' (I definitely enjoyed it as much as the kids!)❤️ Lamb and Bear
Where Is The Big Sheep ?
Address: Abbotsham Rd, Abbotsham, Bideford EX39 5AP
Hotels Near The Big Sheep
Premier Inn – Bideford (1.2 miles), Barnstaple (11.2 miles),
Travelodge – Barnstaple (7.8 miles)
Milky Way is great for rainy days especially. There's huge softplay, dodgems and a new scooter laser shooting blast ride, not forgetting all the Star Wars displays. There's activities for all ages, most is included in the entrance fee, and if you've under 5s, you're especially well catered for. We spent 3 hours there, and didn't touch the surface of everything there. BubbaBlue and Me
Where is The Milky Way Adventure Park ?
Address: The Milky Way Adventure Park, Bideford EX39 5RY
Hotels Near The Milky Way Adventure Park
Premier Inn – Bideford (7.9 miles), Bude (16.6 miles), Barnstaple (18.8 miles)
Travelodge – Barnstaple (14.3 miles)
Thorpe Park is definitely one for the thrill seekers, it's based on its own island and has 30 rides, attractions and live events. With popular attractions from well known franchises such as the walking dead, saw, angry birds and derren brown you can transport yourself to the exciting worlds they derive from. With 15 family rides you'll have fun no matter what the age of your guests but I certainly recommend a height of 1.4m to enjoy the experience to the fullest. Alice In Sheffield
Where is Thorpe Park ?
Address:
Staines Rd, Chertsey KT16 8PN
Hotels Near Thorpe Park
If you want to be right there in the action, why not consider staying at the Shark Hotel
If you are looking for special offers and discounted tickets for Thorpe Park, check out 365 Tickets, AttractionTix, Attraction Tickets Direct. If you are a Merlin Pass Holder this attraction is included.
We love Twinlakes as a great family theme park especially for slightly younger ones who would struggle with the bigger parks. It ticks so many boxes as has a huge indoor play areas, rides, a farm park and a fantastic water park in the summer too. So much to do and there are often theme days where you can meet popular children's characters. Mummy 2 Twindividuals
Where Is Twin Lakes ?
Address :
Melton Spinney Rd, Melton Mowbray LE14 4FF
Hotels Near Twin Lakes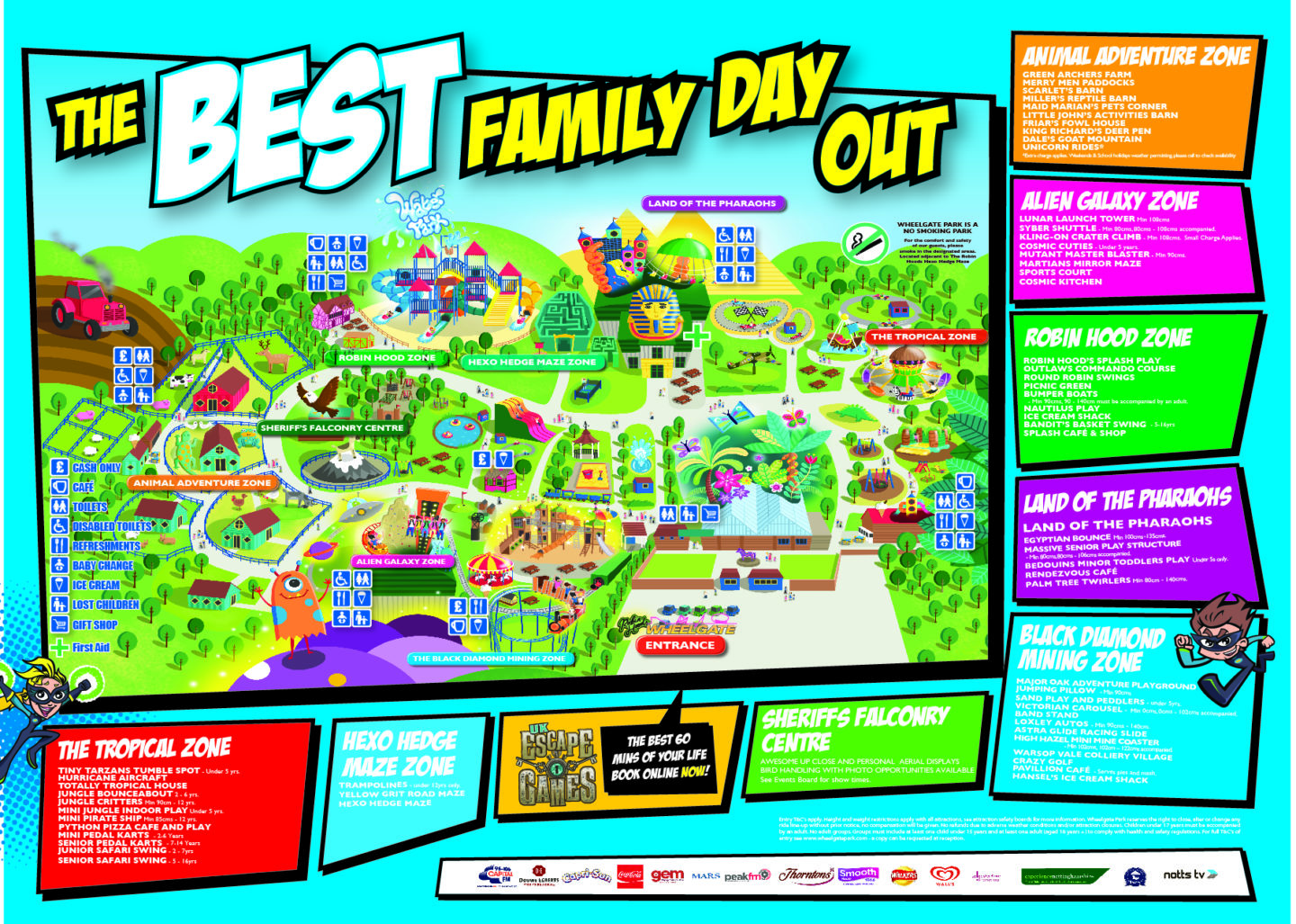 Wheelgate is located in Nottinghamshire and is the sister park to Twinlakes. It is smaller than Twinlakes but there is still plenty there to fill a full day. They have installed a really fun wooden adventure playground and there's a lovely farm area which children will love. Some of the rides have height restrictions but most are suitable for all. If it's a warm day make sure you take your swimmers as there's a great water park at Wheelgate. Our Bucket List Lives
Where is Wheelgate ?
Address: Mansfield Rd, Farnsfield, Newark NG22 8HX
Hotels Near Wheelgate
As a family we love Wicksteed Park! It is free to enter but uses wristbands/tickets for the rides. Meaning you can make the day as cheap (or expensive) as you like. There is plenty to do from a ride on the carousel to watching Meerkats! The Mum Diaries
Where Is Wicksteed Park ?
Address: Barton Rd, Kettering NN15 6NJ
Hotels Near Wicksteed Park
If you want to be directly on the doorstep, you can bring your own tent and Camp at Wicksteed Park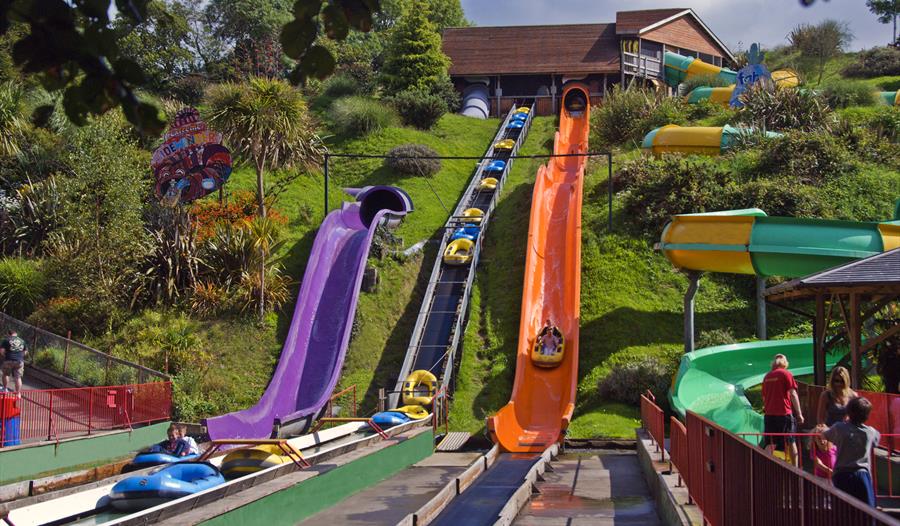 Woodlands in Devon is amazing. I have two year old twins and a four year old and we can happily spend a day there and never get round to doing everything. There's a dinosaur section which obviously is the best thing ever to three boys. My eldest loves the waterslides (mum, not so much as I seem to get SOAKED every time) and the toboggan, and this summer has suddenly got braver and is going on the pirate ship and Vertigo which flings you up in the air. I chickened out of that one. The little ones love the animals and the smaller rides, and they all love the two indoor soft play areas. They're massive. Such a great day out. Twins, Tantrums & Cold Coffee
Where Is Woodlands Family Theme Park ?
Address: Woodlands Leisure Park, A3122, Totnes TQ9 7DQ
Hotels Near Woodlands Family Theme Park
Hope you've found Nearest hotels to UK Theme Parks helpful and a good resource when you are visiting and makes your theme park planning a little easier. I hope you can get booked up quickly and easily, so you can enjoy an entire day in your chosen theme park! If there are any more that I've missed let me know in the comments and I shall add them to my post to save you having to search for Nearest Hotels To UK Theme Parks.
Coming shortly will be Nearest Hotels to UK Zoos, Sealifes and Wildlife Parks