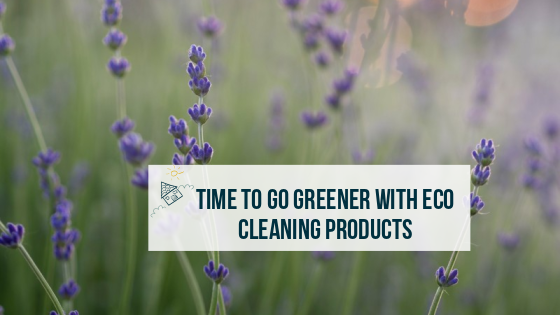 TIME TO GO GREENER WITH ECO CLEANING PRODUCTS
Cleaning is one of the most important and indispensable parts of our daily routine as it has great importance on our quality of life and health. However, while more chemicals are added to the content of products for effective cleaning, unfortunately, important factors such as the effect on these chemicals on the environment or health and safety can be ignored. When you think that thousands of chemicals have been involved in our lives through cleaning products in the past 50 years, you may start considering switching on natural cleaning products. Today, 1 out of every 3 chemical cleaning products contains ingredients known to cause human health or environmental problems. 
Although some people believe creating your own green cleaning products is not something very easy, this is not completely true. You can find it easier creating both hygienic and risk-free environment with these natural cleaning recipes provided Pattersons. If you don't have time to create your own green cleaners, Pattersons provide a wide range of household and commercial eco-cleaning products  for the ones who are looking for environmentally friendly cleaners to make their houses and offices sparkling clean without risking the environment or their health.
Preparing a green surface cleaner:
After mixing 5 – 6 orange peels with half a litre of vinegar, you can wait for 2 weeks in a closed container and then mix this mixture with the same amount of water. Thus, unlike most chemical surface cleaners, you get a natural smelling and effective natural surface cleaner.
Beautifully smelling & natural air freshener:
You can easily prepare your own natural air freshener with a few drops of fragrant volatile vegetable oil that you can add about 1 cup of water, you can use this mixture in a sprayer container and use it in any environment.
Environmentally friendly dishwashing detergents:
Mix 1/4 cup sea salt, 2 tablespoons lemon salt and half a cup of lemon juice as an alternative to dishwashing detergents which are usually in the form of tablets and you can put this mixture in the detergent compartment of your dishwasher. For extra shine, you can also use apple cider vinegar instead of lemon juice.