Love visiting your local farm park, and wondering what half term activities they are holding during May half term ?
Find you favourite in the list below and see what fun you and your children can experience this half term, there are quite a few jubilee related celebrations, as well as Dinosaurs, unicorns, superheroes and Young Farmers.
Which one will you visit ?
May Farm Park Half Term Activities Near Me
Adventure Valley Dino Week
Location : Union Hall Farm, Brasside, Durham, DH1 5SG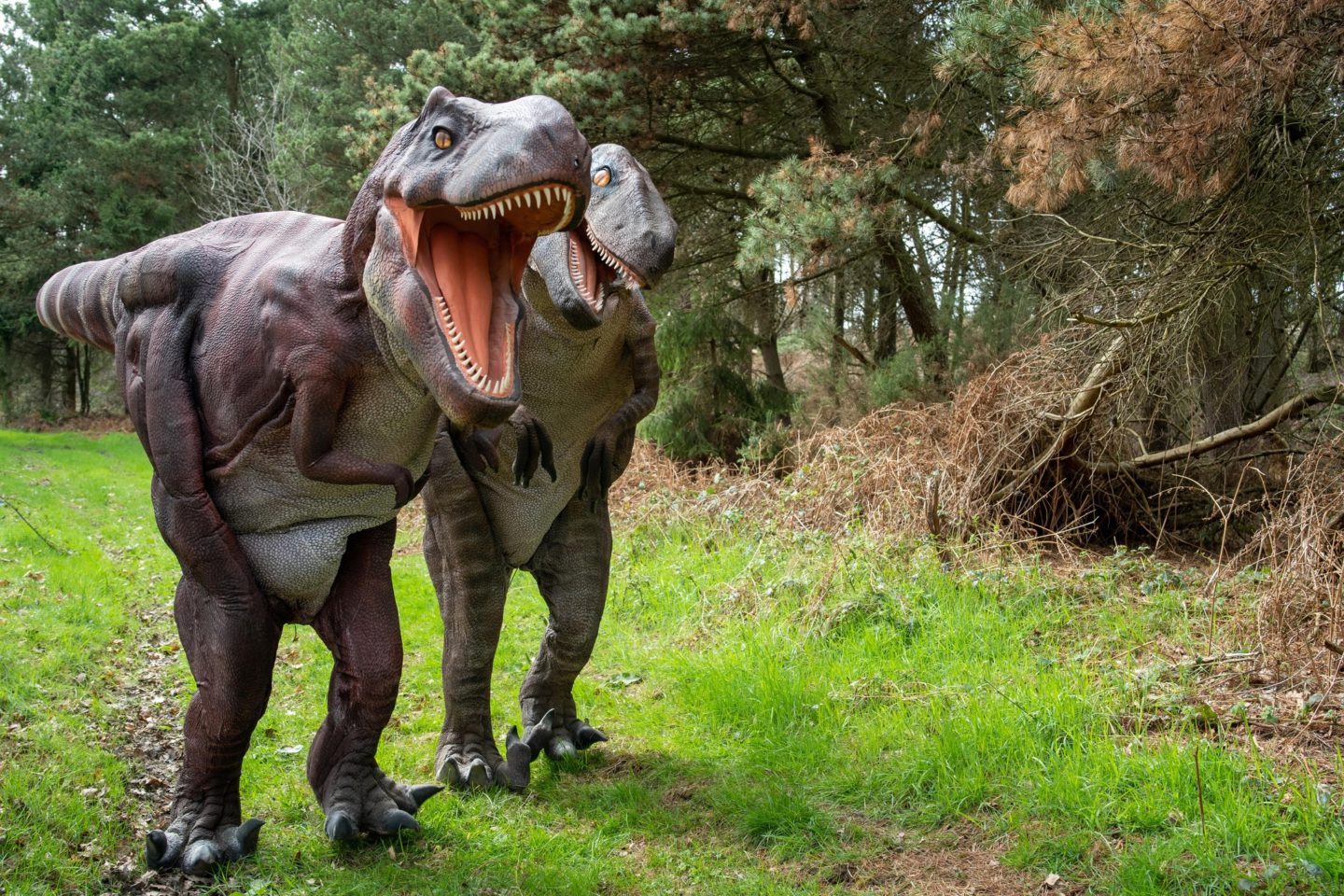 Daily from 28 May until 5 June!
Get Ready for a ROARSOME time this May Half Term at Adventure Valley!
Meet the Dinosaurs…they really are very friendly! Plus follow the Dino Trail to earn a treat and join Crazy Colin for his extra special Dino Shows! All included in entry!
As well as all the extra Dino fun, don't miss Crazy Colin and his Magic Shows! Plus, head down to Runaway Ranch to marvel at the spectacular Birds of Prey Shows!
Opening Dates/Times/Prices : for further information CLICK HERE
Barleylands Farm Park Royal Half Term
Location : Barleylands Farm Office, Barleylands Rd, Billericay CM11 2UD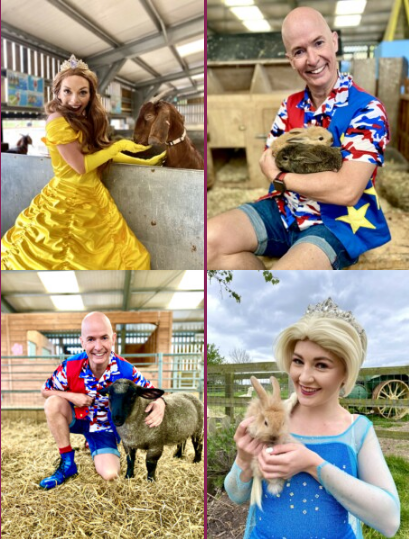 Join Barleylands from 28th May-5th June for Princess Meet & Greets, Magic Shows with Skittleman, fun themed crafts, animal activities, and more!
Opening Dates/Times/Prices : For further information CLICK HERE
Bluebell Dairy Young Farmers Week
Location : Locko Rd, Derby DE21 7AR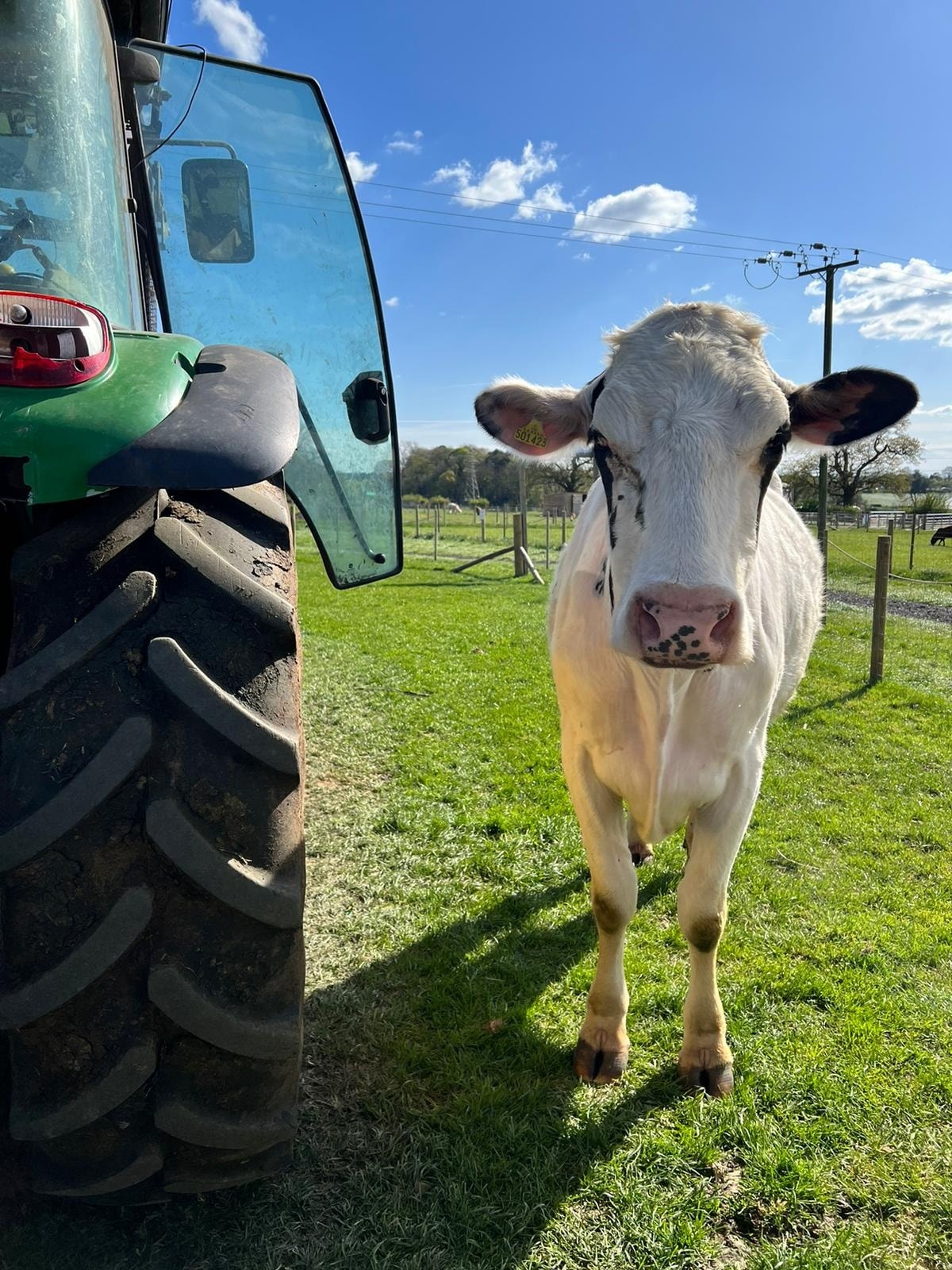 CALLING ALL BUDDING YOUNG FARMERS!
This may half term we have lots of good, honest farming fun for you all to get stuck in to! With a new interactive moosical mayhem show!
Includes Cow Safari, Lamb Bottle Feeding, Goat Grooming, Water wars, The Pig Show, meet the new goats and lambs, New tractor go-karts, The Sheep race, small animal petting, Zip Wire, Animal Walkies, Giant Indoor Sand Pit, Splat Factory.
Opening Dates/Times/Prices : for further information CLICK HERE
Bocketts Superheroes Week
Location : Young St, Fetcham, Leatherhead KT22 9BS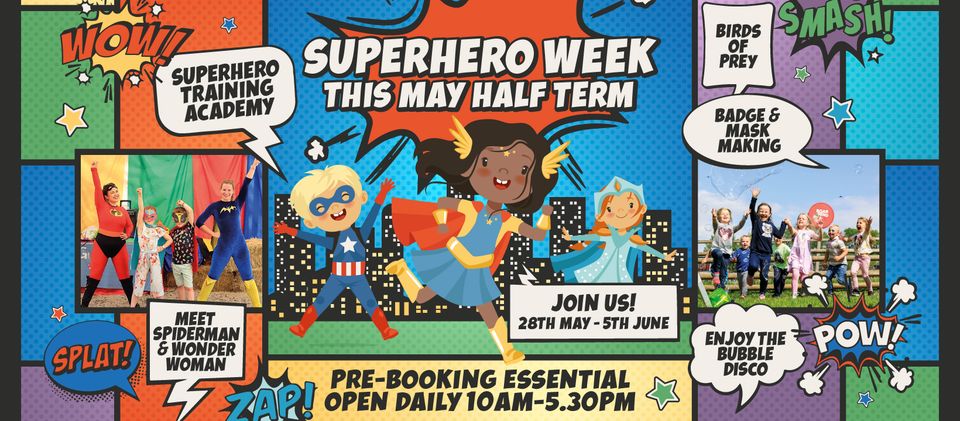 28th May – 5th June 2022
Learn Superhero Skills at the Giggle Superhero Academy live shows
Create your own Superhero badge and mask in the Craft Corner
Show off your best moves in the Bubble Disco
Meet our VIPs Spiderman and Wonderwoman
Pan for gold and take home a medal in our 'Last Chance Mine'
Take on your friends and family in Water Wars (weather dependant)
Meet birds of prey and watch them fly in daily demonstrations
Explore acres of outdoor and indoor play
Hop on board the Tractor ride
Super Face painting daily
Opening Dates/Times/Prices : for further information CLICK HERE
Cockfields Farm Pirates
Location : Lees Rd, Oldham, Ashton-under-Lyne OL6 8AR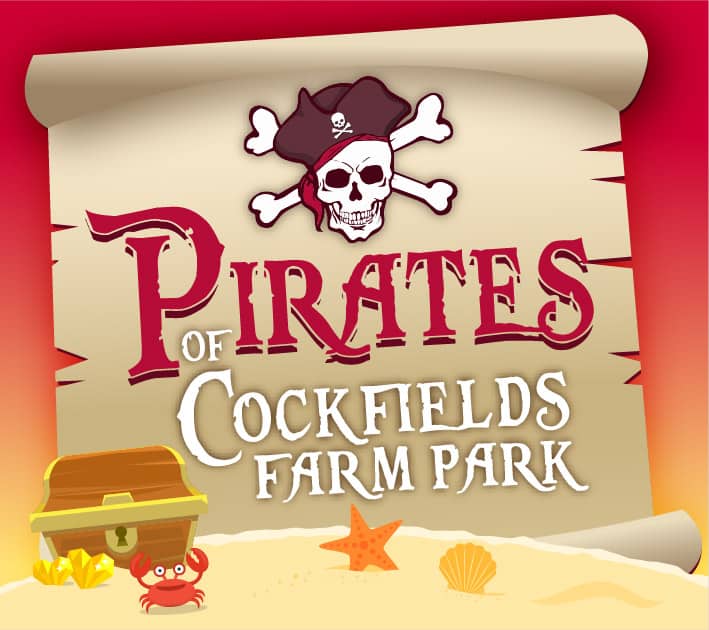 Ahoy there Shipmates!! Join Captain Jack Pigeon & Captain Tony Sparrow this Half term as they do battle to become the Number 1 Pirate of Cockfields Farm.
Throw on your best Pirate Clobber and swear your allegiance for Day of Pirate Fun & Games Including:
Pirate Team Games War of the Pirates Treasure Hunts around the Farm Pirate Shanty Shindig Only 1 Team can be victorious! will you choose the right Team?? Pirate Sessions Run 10.30 until 12pm, 12.30pm until 2pm, & 2.00pm until 3.30pm
As well as the Pirate Event, the usual farm activities are all included.
Opening Dates/Times/Prices : for further information CLICK HERE
Cotswold Farm Park Sheep Shearing
Location : Guiting Power, Cheltenham GL54 5FL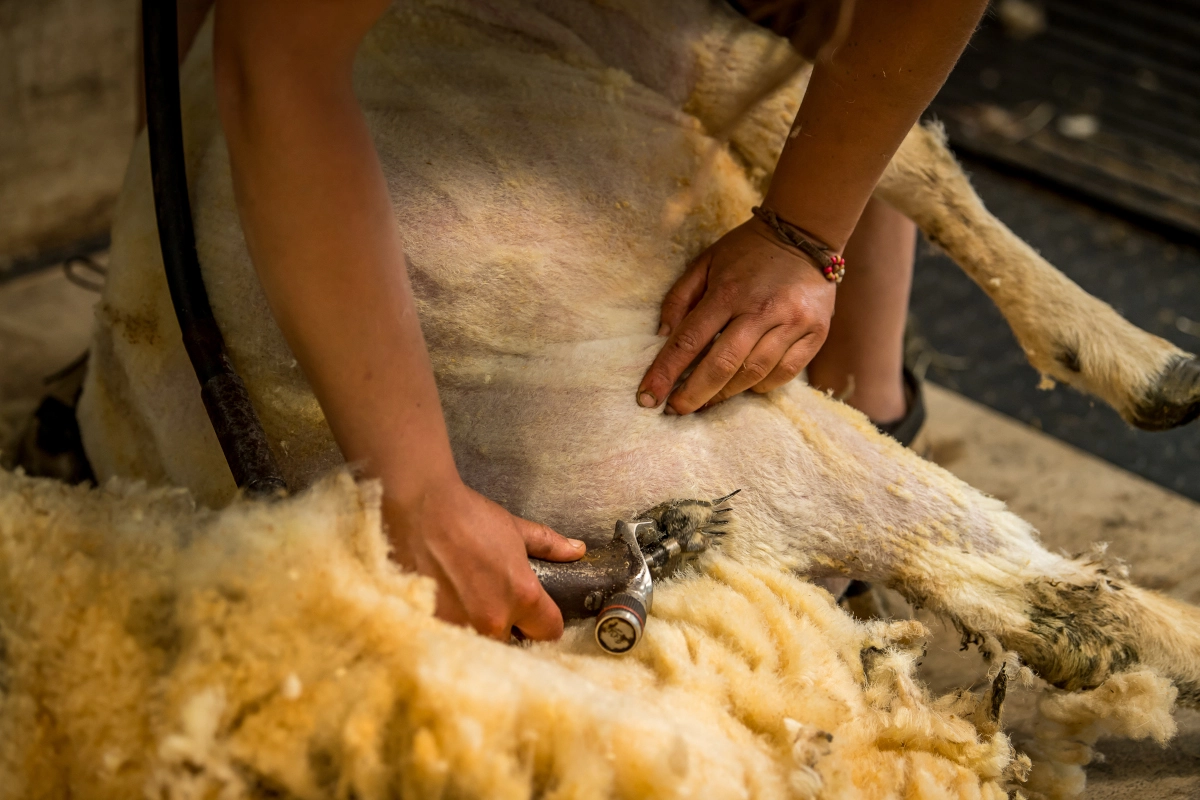 The sheep at the Farm Park are getting rather woolly and with warmer weather on the way, it's time to relieve them of their winter coats!
Shearing demonstrations will be taking place every day in the Animal Barn throughout May half term, so visitors can learn all about the shearing process and the superb qualities of wool.
Opening Dates/Times/Prices : for further information CLICK HERE
Easton Farm Park Rowdy Royals
Location : Easton Farm Park, Easton, Woodbridge IP13 0EQ

Celebrate HM The Queen's Platinum Jubilee by meeting some dubious Kings and Queens through the ages.
From musical theatre and birds of prey to street parties and British icons, they've got plenty of fun for all the family.
Activities include: Musical Theatre, Birds of Prey shows, Meet the Royals from throughout the ages, Daily pony pageants, Be knighted in the Throne Room, Jubilee street parties.
Opening Dates/Times/Prices : For further information CLICK HERE
Fairytale Farm Once Upon A Unicorn
Location : Southcombe, Chipping Norton, Oxfordshire, OX7 5QH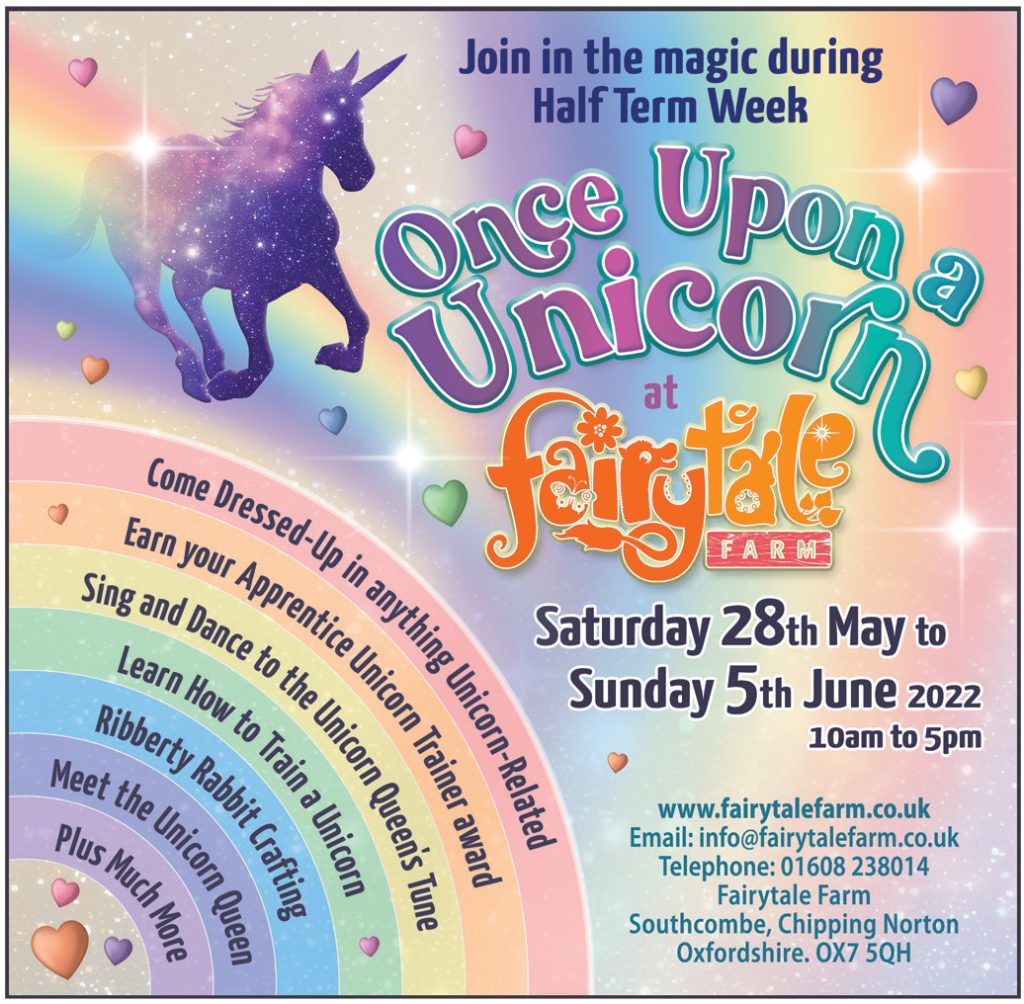 Visit Fairytale Farm this May Half Term for a magical 'Once upon a Unicorn' week.
This mythical creature will sprinkle some colourful magic around the Farm. Come dressed up in anything unicorn-related and receive a sweet treat on arrival!
Ribberty Rabbit Crafting will be joining us again so you can get mythically crafty in the Craft Corner. Join in our 'How to Train a Unicorn' trail activity and discover some useful training tips!
Meet the Unicorn Queen and share the training tips you've discovered to receive an 'Apprentice Unicorn Trainer' award.
Learn how to sing and dance to the Unicorn Queen's whimsical tune and pose for a photograph with the Queen and her enchanting unicorns under the rainbow.
Opening Dates/Times/Prices : for further information CLICK HERE
Farmer Palmers Farm Park Jubilee Party
Location : Wareham Road, Organford, Poole, Dorset BH16 6EU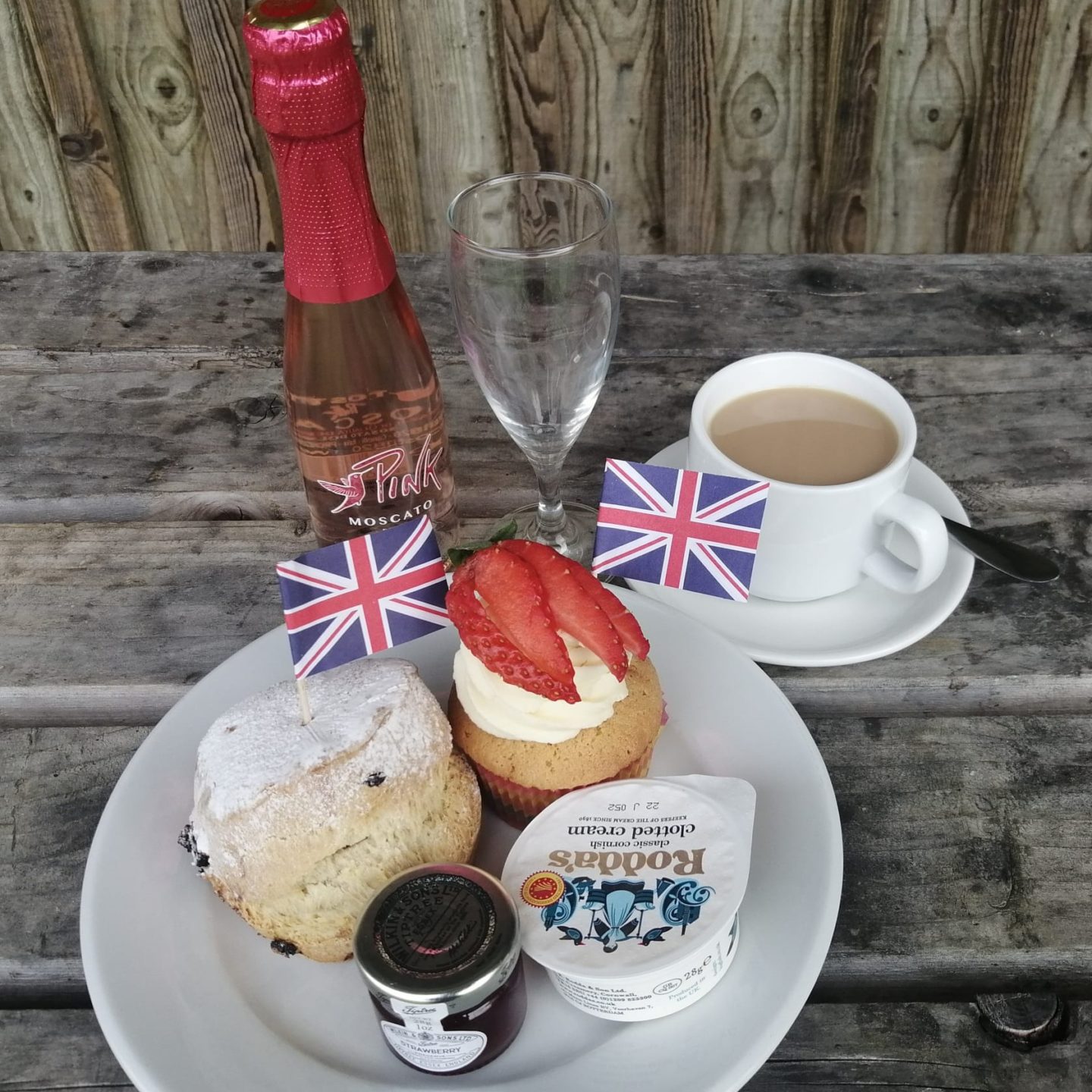 Calling all Princes and Princesses!
Grab your crowns and tiaras and come and celebrate the Queen's Platinum Jubilee with us at Farmer Palmer's!
On Thursday 2nd and Friday 3rd June, the team will be dressing up and the farm park will be getting a 'Royal Makeover' with bunting and flags!
The Hen House team will be busy baking delicious scones for afternoon cream teas, and we'll even have strawberries and cream available too! Yum!
Opening Dates/Times/Prices : for further information CLICK HERE
Fishers Farm Park May Half Term Fun
Location : Newpound Lane, Wisborough Green RH14 0EG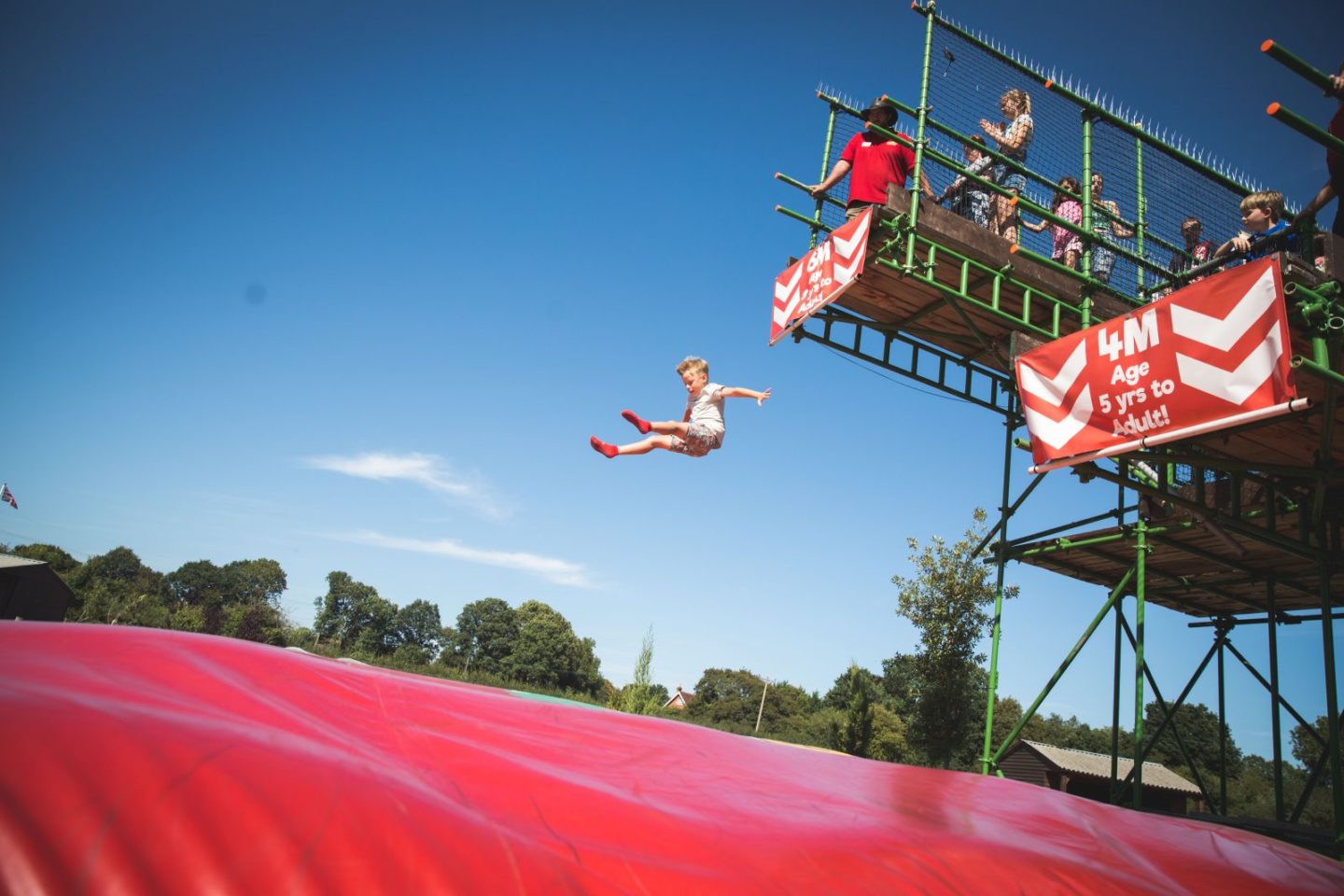 Have a royally good time at Fishers this May half term. There's lots of British family fun in store for you down on the Farm!
Enjoy a spot of good old family entertainment for the children, on our outdoor stage, from our fantastic children's entertainers.
Weather permitting, this will be outside, but if that good old British weather doesn't allow, then we can move inside to our Barn Theatre.
Save some energy for the afternoon though, to dance your socks off at our end of day family disco!
Hop aboard the Tractor and Trailer ride for a summer ride around our beautiful West Sussex fields, see our cows, sheep, goats, ponies and more on this family adventure.
Experience the thrill of your life in the amazing Sky Fall – jump off of a high platform onto a giant stunt pillow… perfect for the daredevils amongst you!
Meet our beautiful animals, big and small, in our animal barns.
If the weather is warm enough (fingers crossed), cool off in Fishers water-tastic Splash Attack, with shooting water jets and water games.
Opening Dates/Times/Prices : for further information CLICK HERE
Godstone Farm Farmyard Antics
Location : Tilburstow Hill Road, Godstone, RH9 8LX
Help to keep our animals happy and healthy during May half term as you experience life as a farmer! Fill buckets, muck out straw and don't be afraid to get stuck right in!
Godstone Farm is one of the South East's favourite choices for a farm adventure for you and your kids.
With over 500 animals, an exciting indoor playbarn and extensive outdoor play areas there's plenty of fun to be had at the farm this May half term.
Farmyard Antics is perfect for children ages 2 – 8 years and runs from 28th May to 5th June 2022.
Opening Dates/Times/Prices : for further information CLICK HERE
Green Dragon Eco Farm Around The World
Location : E Claydon Rd, Buckingham MK18 3LA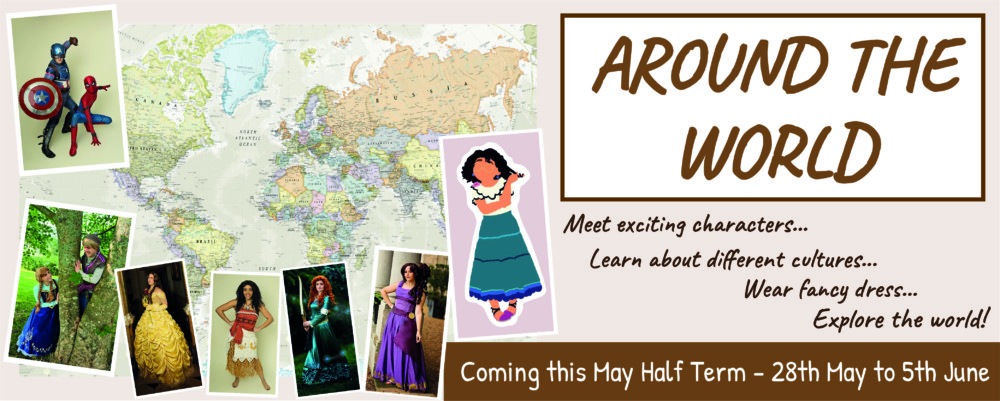 "Now boarding… flight Green Dragon Eco Farm!"
Join them in an exciting May event, Around the World, where every day will feature a new country and culture to learn about!
Fancy dress is going to play a big part in this event, so make sure you arrive looking your best – there are daily prizes to be won for the greatest costume (you'll get bonus points if the costume relates to the country of the day!).
From Germany to Scotland to the Polynesian Islands, there will be lots of new traditions and exciting facts to learn about each day.
Meet different fun characters with stories to tell about where they're from! Visit daily encounters & activities themed around the world! And much, much more…
Opening Dates/Times/Prices : for further information CLICK HERE
Hatton Adventure World Whitsun Pirate Invasion
Location : Dark Ln, Hatton, Warwick CV35 8XA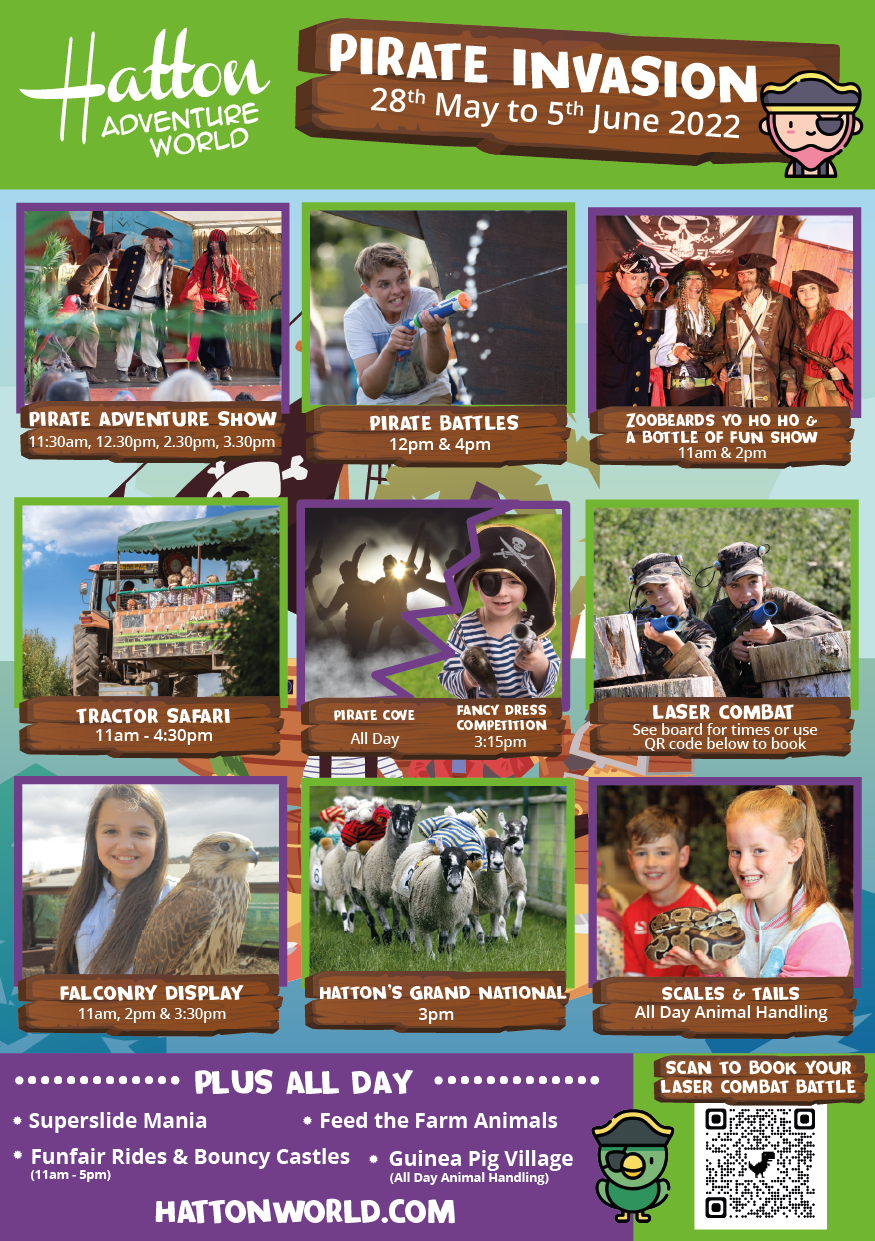 Ahoy me'hearties! This Whitsun half-term, Hatton Adventure World is being invaded by the fearsome Captain Starling and his dreaded pirate crew!
Are you ready to help save Hatton from the dreaded pirate invasion? Join us for some swashbuckling pirate-themed adventure, activities & entertainment including…
The Lost Treasure of Skull Rock (Live Stage Show)
Epic Pirate Battles
Zoobeard's 'Yo-Ho-Ho and a Bottle of Fun' Family Show
Misty Pirate Cove
Best Dressed Pirate Competitions… and so much more!
Opening Dates/Times/Prices : for further information CLICK HERE
Hirstys Family Fun Park Woolly Whitsun
Location : Yarmouth Road, Hemsby, Norfolk, NR29 4NL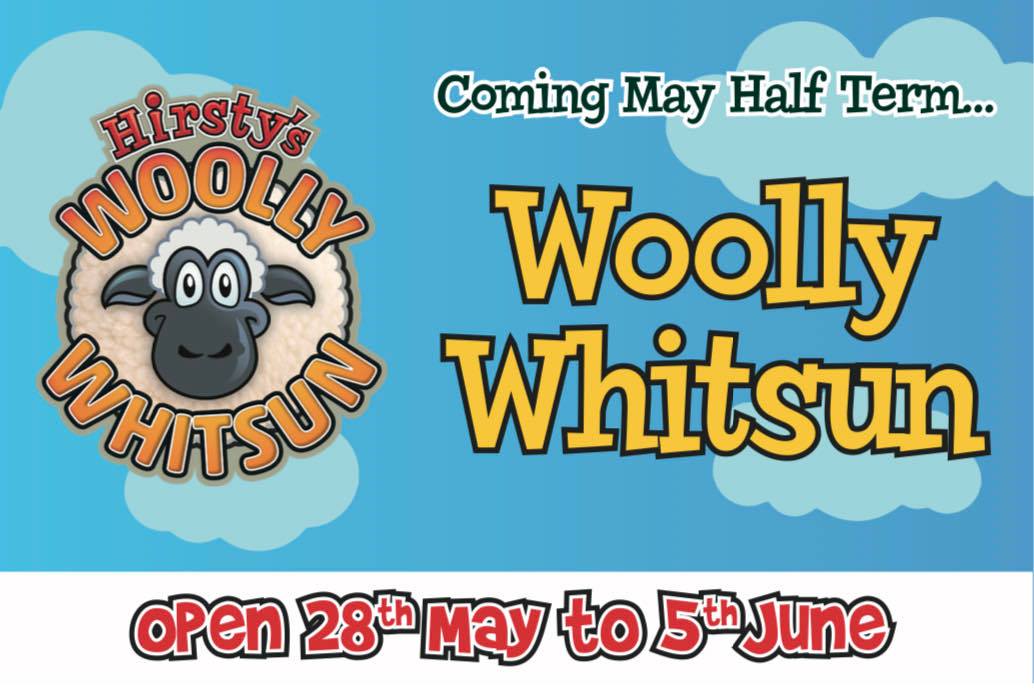 Un-baa-lievable fun for May half term
With woolly arts and crafts, as well as plenty of sheep to see – we'd love to have ewe join Hirsty's for some springtime fun.
Opening Dates/Times/Prices : for further information CLICK HERE
Hop Farm Half Term Fun
Location : Maidstone Rd, Paddock Wood, Beltring, Tonbridge TN12 6PY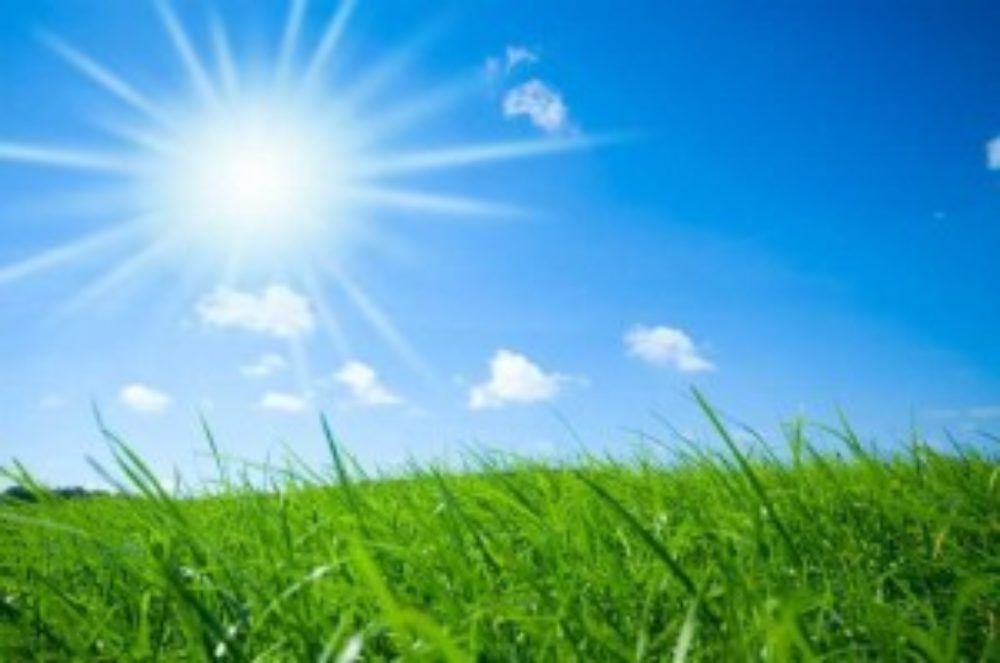 This half term they have all their amazing children's attractions open.
The popular outdoor attractions open include the Driving School, Animal Farm and Giant Jumping Pillows. Plus make a splash in the Bumper Boats!
There are inflatables, childrens rides and slides to top off a fun day out!
And the Family Park entry ticket is only £4 per person (under 1's and carers are free!), which includes not just entry but also:
Indoor Soft Play Centre, Outdoor Adventure Play Park, Museums, Crazy Golf, Animal Farm
Opening Dates/Times/Prices : for further information CLICK HERE
Lower Drayton Farm Spring Into Summer
Location : The Play Barn Lower Drayton Lane, Stafford ST19 5RE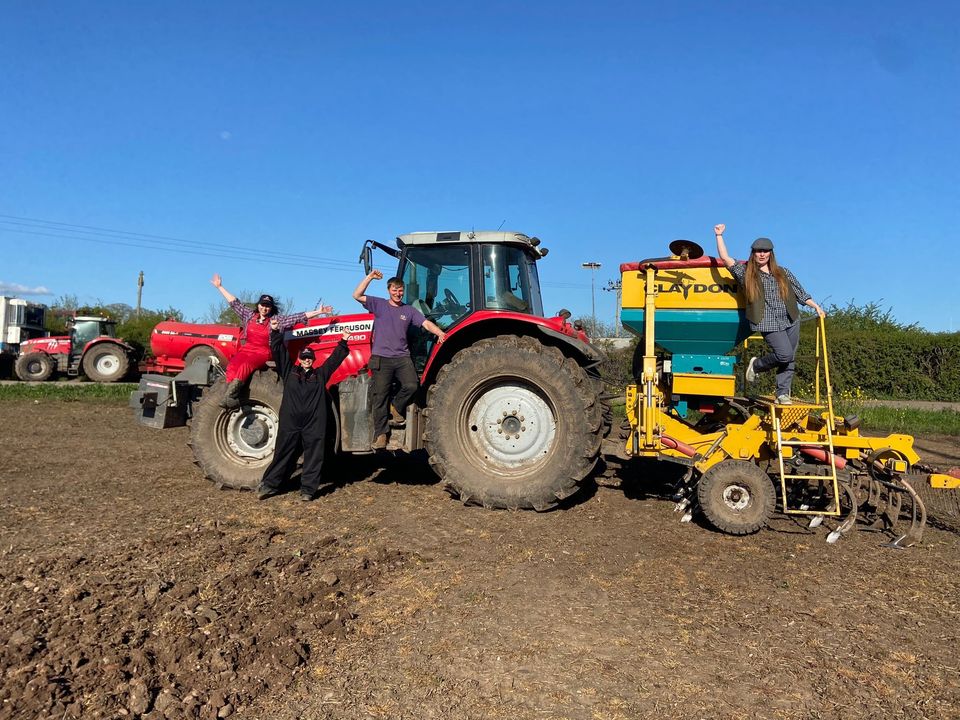 May Half Term: Fri 27th May – Mon 6th June
Late spring is a busy time on the farm, as we plant seeds that will grow through the warm summer months ready for harvest from late August through to October.
Throughout May half term, [email protected] visitors will be able to get hands-on – and get their hands dirty – helping plant seeds while learning all about what's happening on the farm this time of year.
We'll also be celebrating the Queen's Platinum Jubilee with some special Royal-themed fun throughout the break.
So, alongside running wild in our HUGE indoor playbarns, outdoor adventure play and animal zones, you'll:
👑 Watch (and join in with) Diddly Dee's tea party – our NEW live interactive show
👑 Hop on the Farm Trailer ride to plant pumpkin, sunflower, potato, carrot or parsnip seeds
👑 Test your regal knowledge with our Royal Quiz Trail
👑 Get creative and make your very own crown headband at the craft station
Opening Dates/Times/Prices : for further information CLICK HERE
Marsh Farm Animal Adventure Park Superheroes and Princesses
Location : Marsh Farm Rd, South Woodham Ferrers CM3 5WP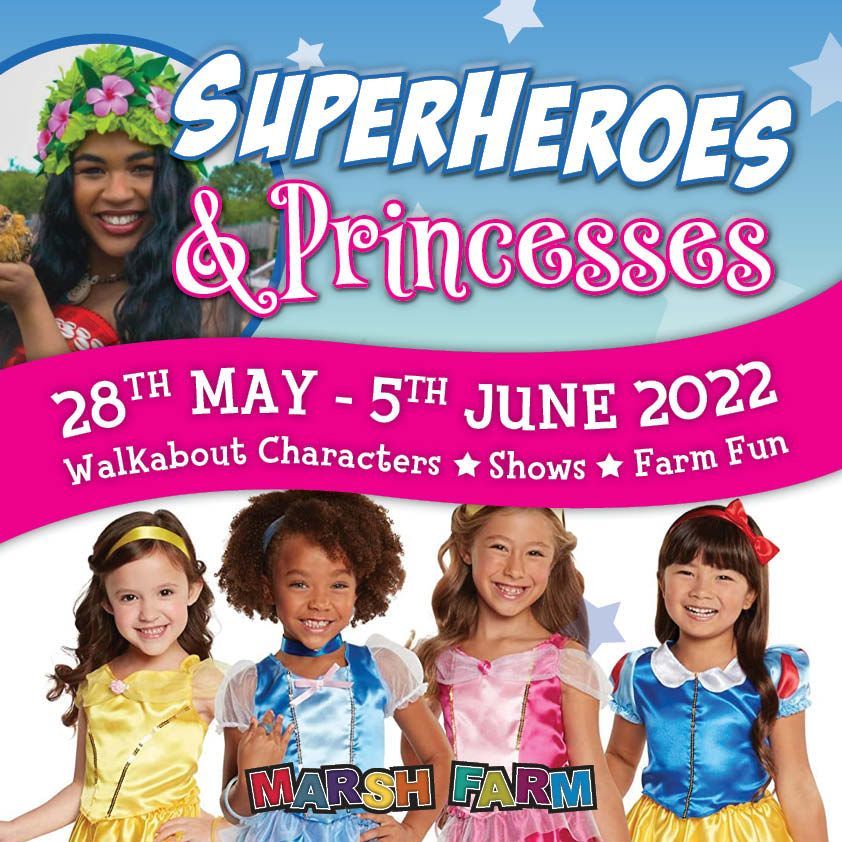 Superheroes & Princesses at Marsh Farm
Join them for a magical & exciting day as Superheroes and Princesses take over Marsh Farm!
Explore the farm and meet the animals, get a hole in one on the crazy golf course, ride the brand new train and meet some of your favourite superheroes and princesses.
Opening Dates/Times/Prices : for further information CLICK HERE
Manor Farm Park Jubilee Fun
Location : Castle Hill, East Leake, Nr Loughborough, Leicestershire, LE12 6LU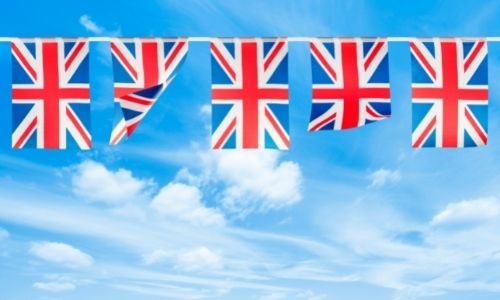 Join us for a week of traditional games and animal activities!
To celebrate the Queen's Platinum Jubilee, we're taking you back to childhood fun from the 1950s:
Groom an animal in the paddock.
Play giant games of snakes & ladders and noughts & crosses.
Have a go at winning the egg & spoon race and try not to fall over during the sack race!
Try walking on tin can 'stilts'.
Have a go at hula-hooping, try your luck at the bean bag game and practice skipping down by the lake.
Meet seven dinosaurs along The World of Dinosaur Roar! Discovery Trail.
Experience a fantastic falconry display (weather permitting).
Meet our smaller animals in the Animal Chat Room.
Say hello to the farm animals out in the paddocks.
Hold an owl (not Monday or Wednesday).
Explore our two outdoor playgrounds.
Visit the Indoor Play Barn.
Bring a picnic or enjoy a meal in Antlers Bistro.
Opening Dates/Times/Prices : for further information CLICK HERE
Matlock Farm Park
Location : Jaggers Ln, Matlock DE4 5LH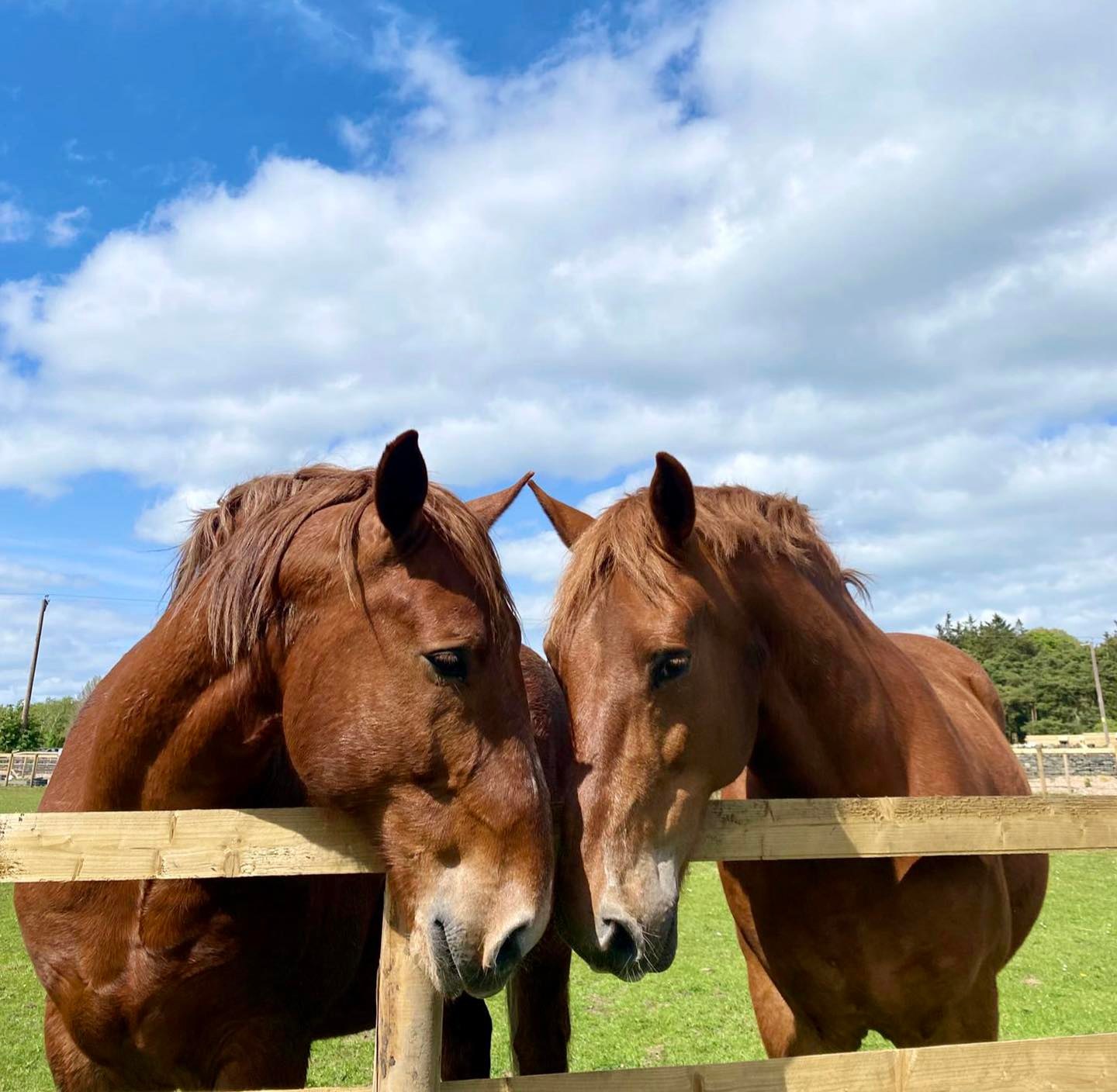 Bank Holiday Thursday 02 June – Interactive Exotic Animal Day!
Join Jungle Jo and her range of fabulous exotic animals!
Get up close, with the opportunity to handle*, snakes, frogs, tarantulas, giant millipedes and more and learn all about the animals' features, needs and behaviours through the ranger's fascinating talks.
Bank Holiday Friday 03 June – The BIG Bubbleman!
Don't miss this BUBBLE SPECTACULAR!! Book online or simply pay entry on arrival.
The Big Bubbleman, his bubble mill, wands and special potions make the most AMAZING bubbles! Whether it's monster bubbles the size of a CAR, or swirling clouds of smaller bubbles being chased by happy children, this is pure joy!
Children can also make their own big bubbles with scaled-down monster versions or create smaller multi-coloured bubbles with hoops and trays of bubble liquid.
Saturday 04 June – The Snow Sisters!
Get the kids dressed up and let it go…..
Time to channel your inner Anna and Elsa and join in with the fantastic Snow Sisters' Singalong shows!!
Throughout the day at five showtimes, the sisters will be singing their well known songs for you to join in with on the Rainforest lawn, followed by meet & greet photo opportunities.
Sunday 5th June – Jubilee Party Day!
It's time to party….
To wrap up an extended fabulous bank holiday of celebratory events, it's time to enjoy a Jubilee Party Day with something for everyone!
Starting off with super children's entertainer Barney Baloney, there's a late morning Jubilee Comedy and Magic Show!
Opening Dates/Times/Prices : for further information CLICK HERE
Mead Open Farm Park Dino Week
Location : Stanbridge Rd, Leighton Buzzard LU7 9JH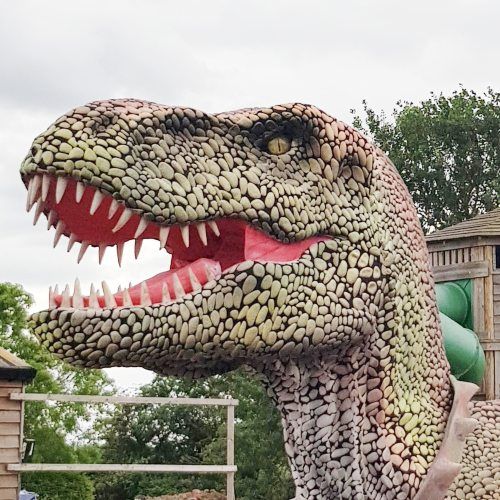 Explore Dino Week this May Half Term from 28th May – 5th June!
Calling all explorers! Get set for the BEST May Half Term yet at Mead Open Farm near Leighton Buzzard.
Packed full of roar-some fun, Meet The Dinosaurs as they roam the farm, strike a pose at the Caveman Rock Show, jump on board a Jurassic Tractor Ride and bust some prehistoric moves in the end of day Dino Disco!
Opening Dates/Times/Prices : for further information CLICK HERE
National Forest Adventure Farm Dino Week
Location : Postern Rd, Tatenhill, Burton-on-Trent DE13 9SJ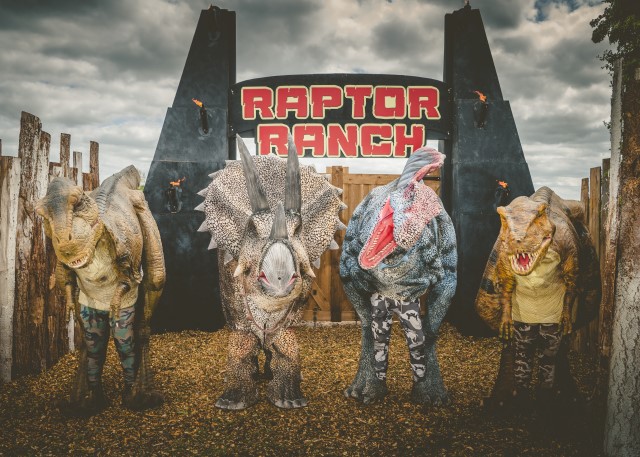 28 May – 5 June
This May half term holiday have a roar-some time at the Adventure Farm. Open the gates to our new Raptor Ranch where our T-Rex, Velociraptor, Triceratops and Spinosaurus are waiting to meet you.
Learn to tame the ferocious beasts in our Dino Training Camp, get up close for a one on one Dino Encounter and be brave enough to take on the Raptor Run and evade the velociraptor to collect the dino eggs.
Opening Dates/Times/Prices : for further information CLICK HERE
Odds Farm Park Young Farmers Week
Location : Wooburn Common, High Wycombe, Buckinghamshire HP10 0LX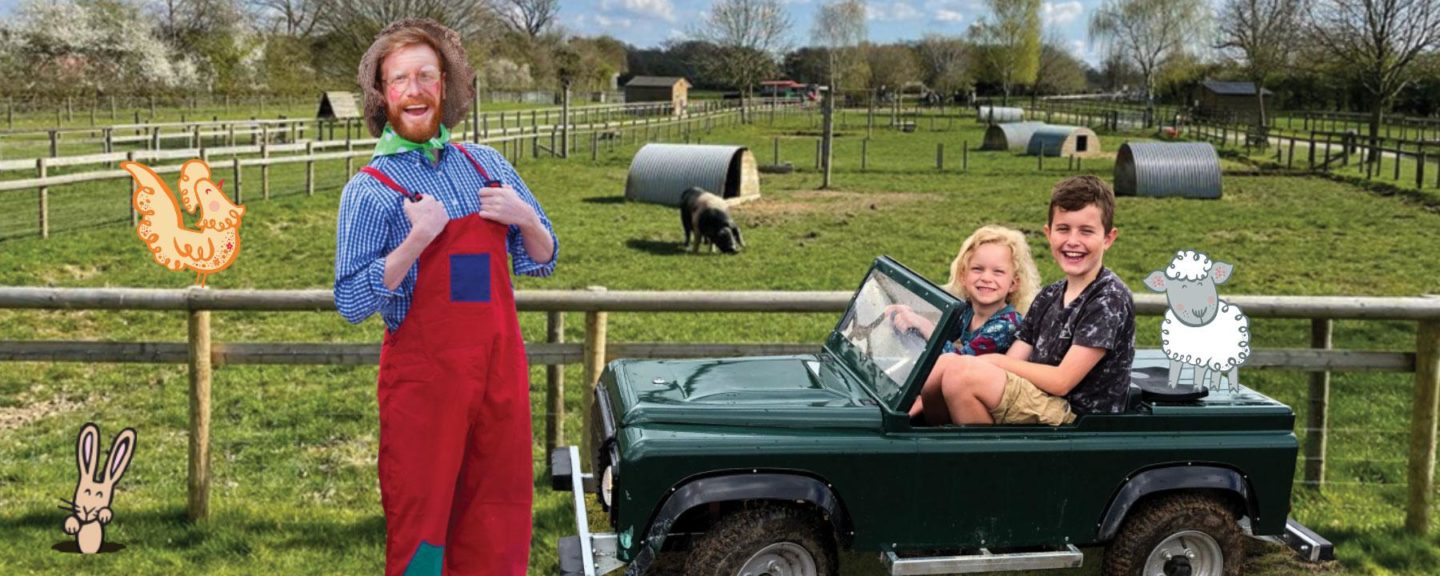 Daily from 28th May – 5th June 2022
Join Farmer Oddsocks and his family this Half Term, and take part in a host of farm-themed events, including our farming quests & challenges, young farmer's trail, outdoor animal activities and much more!
Join in with NEW animal demonstrations for 2022, alongside our traditional sheep shearing demonstrations! *
Have a go at welly wanging or jump aboard the tractor & trailer ride, plus plenty more daily farmer-led animal encounters to experience.
Opening Dates/Times/Prices : for further information CLICK HERE
Old Macdonalds Farm Dinosaurs Unleashed
Location : Weald Rd, Brentwood CM14 5AY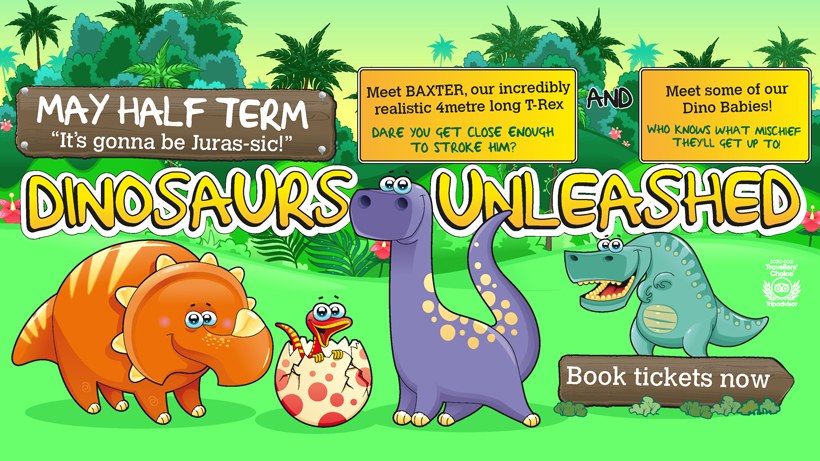 Introducing a roarsome event covering the whole of the May/June Half Term.
Meet and Greet our very realistic 4m T-Rex and our Dino babies.
See our Daily shows, dino walkabouts and learn how to train your Dinosaur!!
Plus there is a brand new a dino dig in our JCB area and you can try and find our missing dinosaurs on our Dino hunt!!!
See our website for the event schedule and for show & appearance times.
Don't forget all rides are included
Opening Dates/Times/Prices : for further information CLICK HERE
Park Hall Farm Right Royal Week
Location : Burma Rd, Whittington, Oswestry SY11 4AS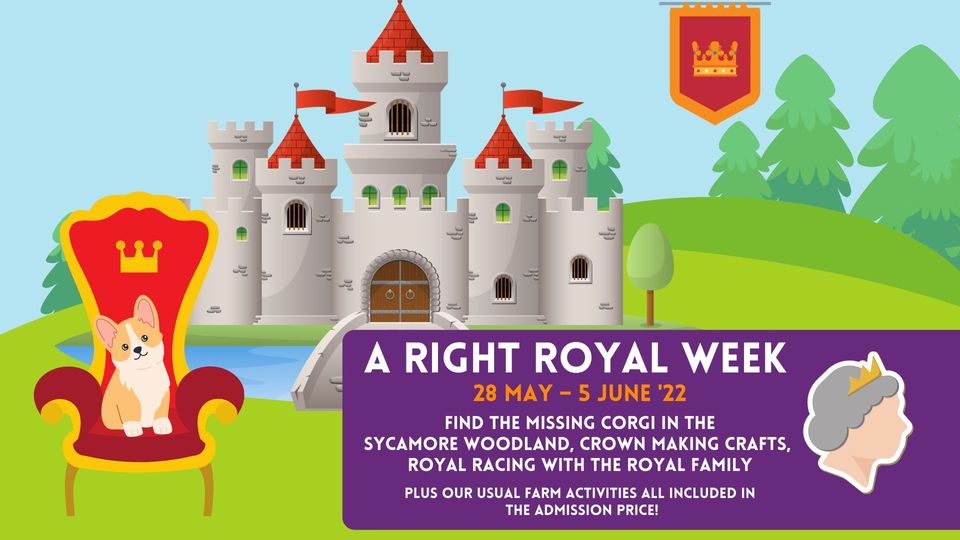 At May Half Term join us for a week of 'Right Royal' fun
Help us find the royal corgi who has run off with the crown
Get creative with crown making crafts
Watch the 'Right Royal Race' with our competitive zany staff
And not least -All the fun of the farm included
Opening Dates/Times/Prices : for further information CLICK HERE
Piglets Adventure Farm May Half Term Fun
Location : Towthorpe Grange, Towthorpe Moor Lane, York, YO32 9ST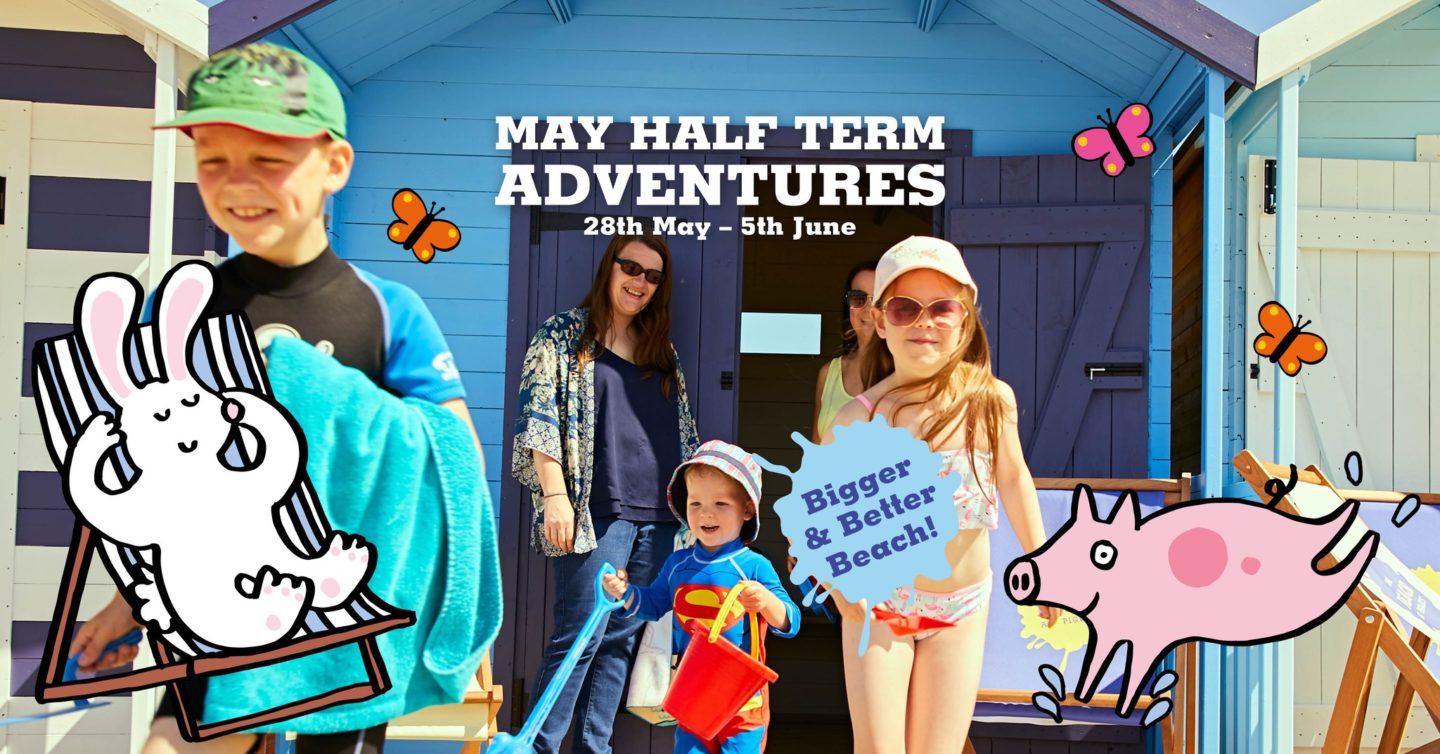 Join us for an action packed May Half Term family fun adventure!
Have you heard the news? The Beach is re-opening for May Half Term and it's bigger and better than ever before!
Plus, there's so much family fun to enjoy from just £13.95 per child…
⛱️ Bigger & Better The Beach!
🤸‍♀️ NEW Indoor Play
🏑 Outdoor Adventure
🧚 Fairy Tail Trail
🐷 Adorable Animals
🐾 Farmyard Trail
🍕 Yummy Food and Drink
And so much more, all included in your ticket price…we can't wait to see you!
Opening Dates/Times/Prices : for further information CLICK HERE
Pink Pig Farm Bug Week
Location : Holme Hall, Holme Ln, Scunthorpe DN16 3RE
We will have the Lion Learners here to assist you in holding a variety of bugs, snakes and reptiles. Also including:
Bug handling
Bug cakes in the cafe
Bug quiz for a sweetie prize
Outdoor and Indoor play
Animal Trail
Piggy Tail Lane (imaginary play)
When booking you need to pick a slot on the week that Bug Week is happening: 28th May – 5th June.
Opening Dates/Times/Prices : for further information CLICK HERE
Rays Farm Magic and Mystery
Location : Billingsley, Bridgnorth, Shropshire WV16 6PR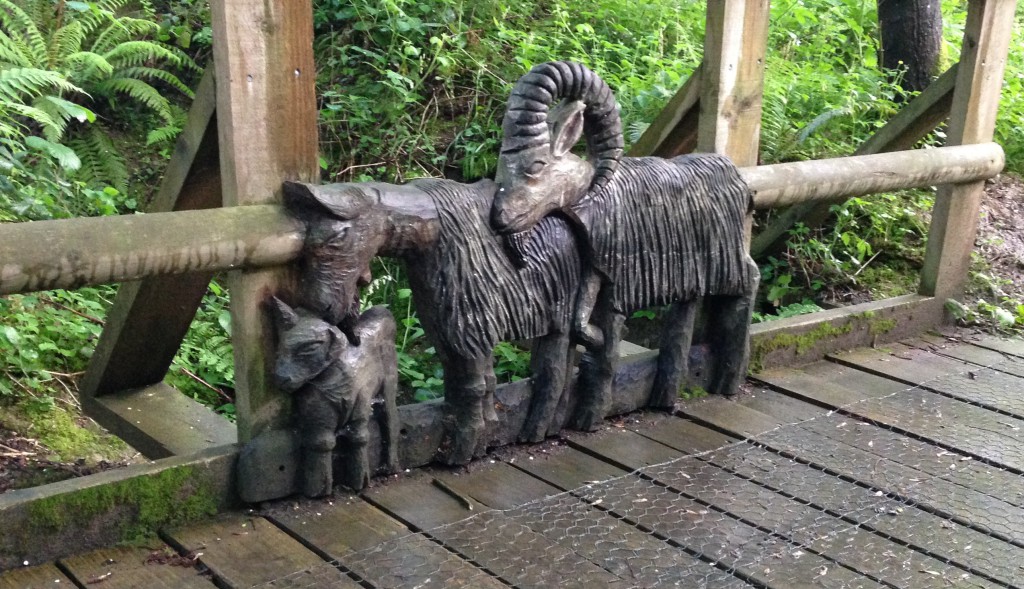 Magic and Mystery comes to Rays Farm over May Half Term. From 28th May to 5th June 2022, follow the Seasonal Trail around the farm.
Complete the Trail, hand in to the Gift Shop and be in with the chance of winning a family day ticket to Rays Farm!
Make time to stroll through Fairytale Forest and Mythical Woods. Discover over 50 wooden mythical sculptures, can you find them all?
Meet all of our friendly animals and birds along the way… have you met Bertie, the naughtiest Goat on the Farm?!
Opening Dates/Times/Prices : for further information CLICK HERE
Tapnell Farm Mischief and May-Hem
Location : Tapnell Farm House, Newport Rd, Yarmouth PO41 0YJ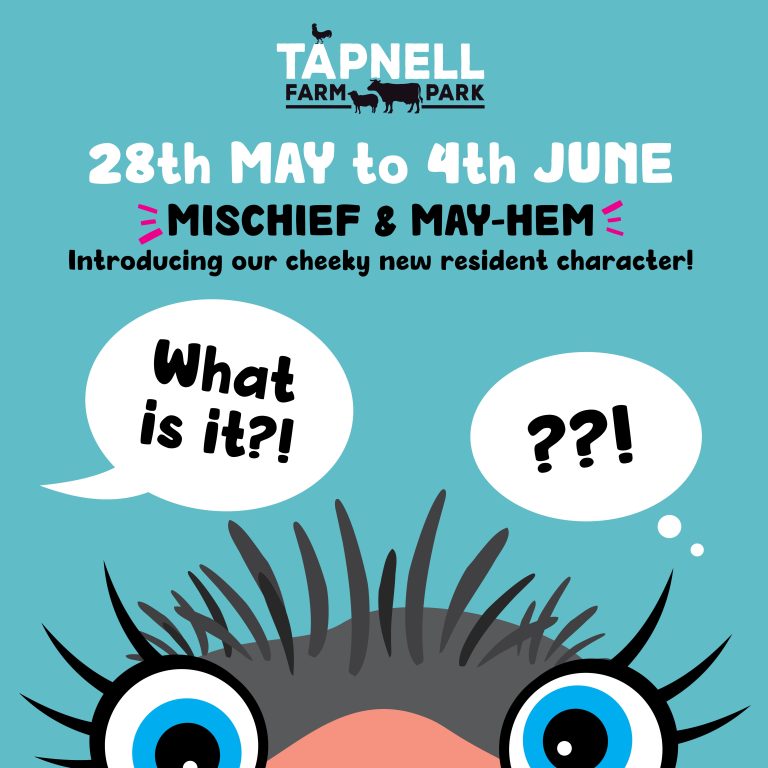 It's larger than life and full of mischief…
Don't miss the unveiling of our latest resident character and new show!
We've got a new friend arriving at Tapnell Farm this May Half Term! We'd love you to be the first to meet him.
Be warned though, this cheeky character has a larger than life personality, we hope our team can handle him! Starring in his own BRAND NEW show, come along and see what chaos he creates!
Plus…
Help celebrate the Queen's Platinum Jubilee – From 2nd to 4th June our Coffee House will be serving up some extra special treats, our Craft Cabin will be open to make tiaras, crowns and flags so you can join us on a Paddock Parade – headed up by our new arrival!
Opening Dates/Times/Prices : for further information CLICK HERE
Thornton Hall Country Park Dino Live
Location : Thornton-in-Craven, near Skipton North Yorkshire, BD23 3TS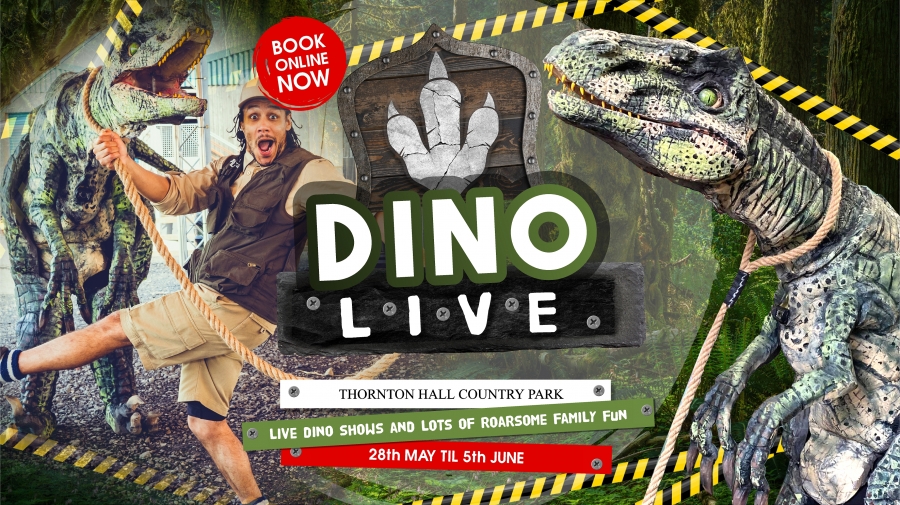 Walk into a prehistoric adventure and get closer to dinosaurs like you have never been before.
Dino Live brings live life like dinosaurs and a live action stage show with our very own park rangers.
Full-on fun for the whole family.
Get up close and personal with our Jurassic dinosaurs including T Rex, Triceratops, Velociraptor and the Dino LIve Park Rangers.
Dino Live: Watch our dinos and rangers on stage as they perform our sell out show.
Educational and fun, interactive talks from our Park Rangers.
Get close and personal with our baby Dinosaurs.
Learn how to become a Jurassic Ranger.
Meet, greet and take photos with our Dinosaurs.
Music, fun and lots more.
Opening Dates/Times/Prices : for further information CLICK HERE
Walby Farm Park May Madness
Location : Walby Farm Park, Walby, Crosby-on-Eden, Carlisle CA6 4QL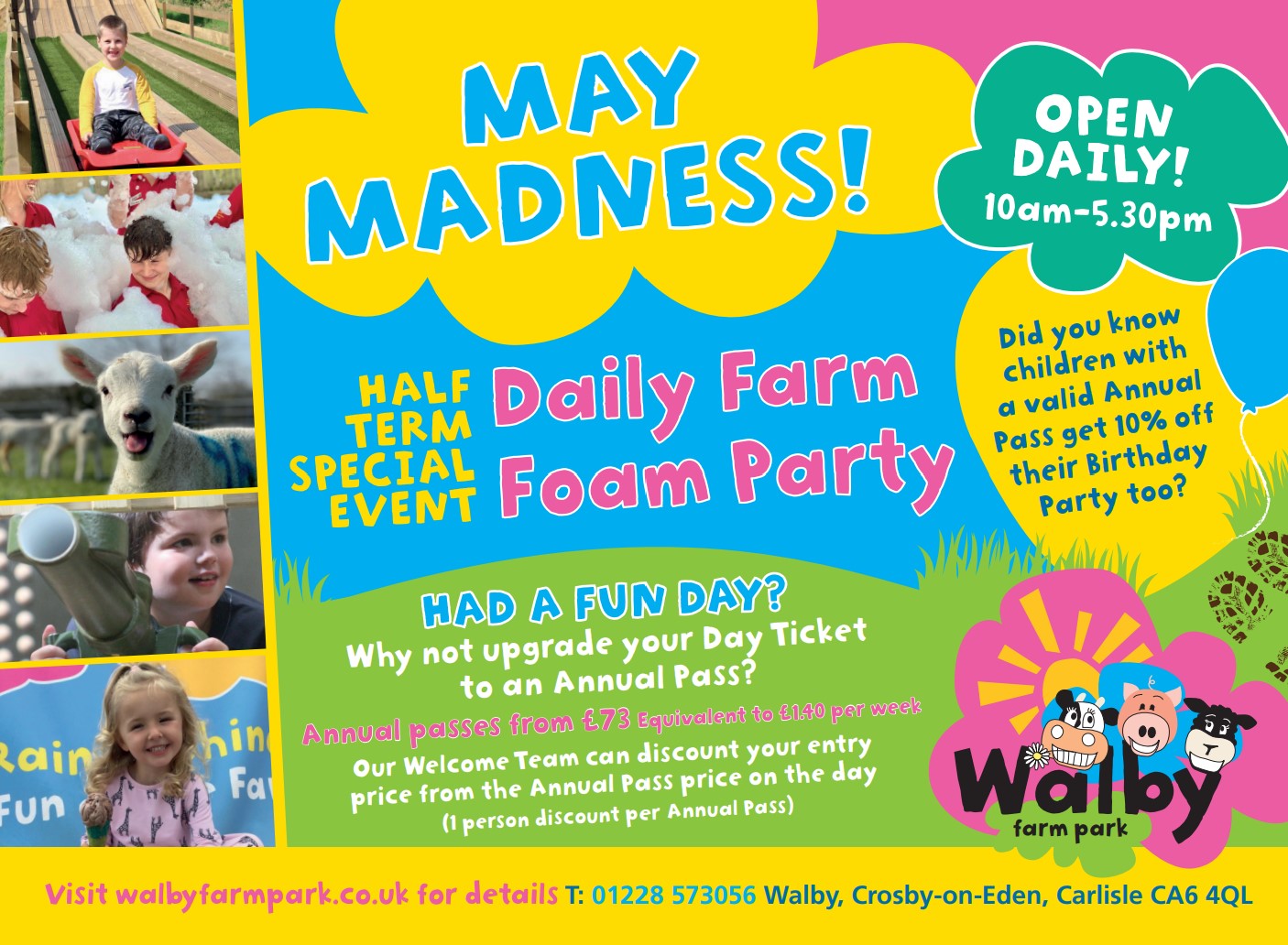 Opening Dates/Times/Prices : for further information CLICK HERE
Willows Activity Farm Dino-ventures
Location : Coursers Rd, St Albans AL4 0PF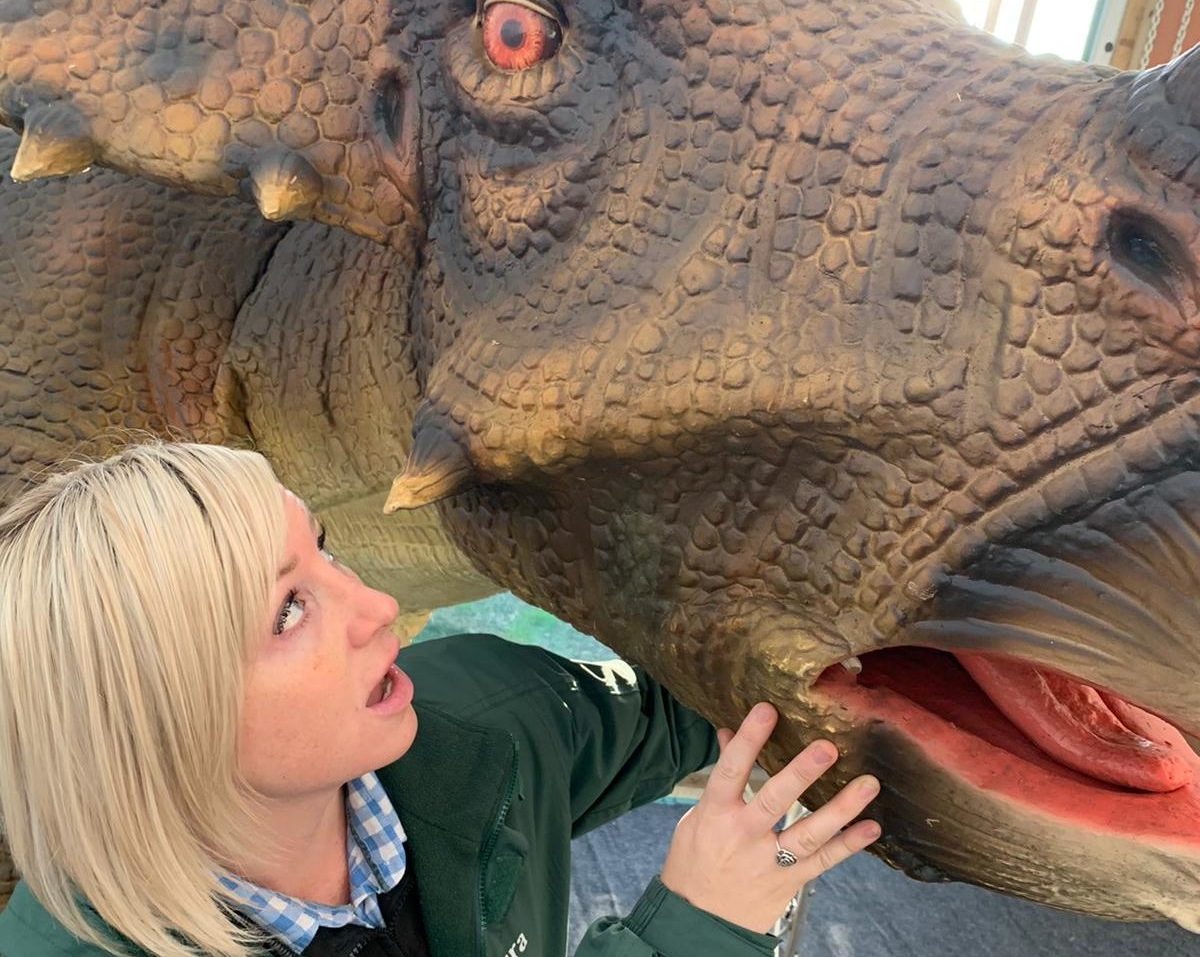 30 th May – 5th June
ROAR-some Family Fun this Half Term
Do you know your Stegosaurus from your Triceratops? Can you name the heaviest dinosaur ever discovered? Are you brave enough to meet a T-Rex?
Join us for a ROAR-some family outing with Dinosaurs to meet, fossil finding fun in our giant sandpit, a Dino Hunt around the farm park with a certificate and Jurassic arts & crafts.
Our Puddle Play Park is open where your mini-dinos are guaranteed a splashing good time.
It really is a tricera-top day out!
Opening Dates/Times/Prices : for further information CLICK HERE
Wroxham Barns
Location : Tunstead Rd, Hoveton, Norwich NR12 8QU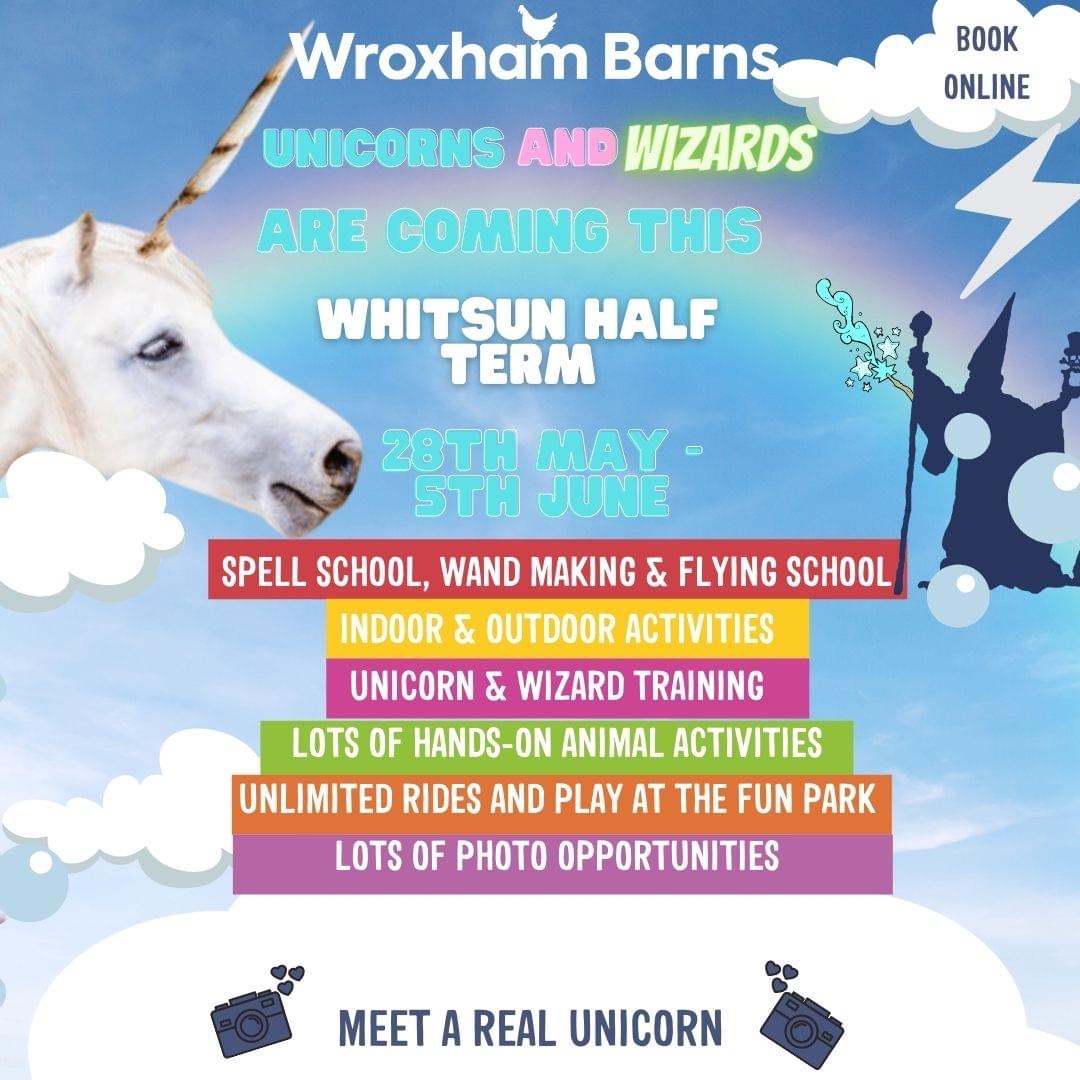 Let your imagination run wild and join us this Whitsun half term for our annual Unicorns and Wizards event.
What's going on?
Your day out includes all the fun on Junior Farm where you will meet our friendly animals which include; chickens, donkeys, pigs, ponies, turkeys, ducks, alpacas, goats and sheep.
Then head over to the Fun Park, which is also included in your ticket! We have 18-hole mini golf, Wroxham Barns train, pirate ship, toy set ride, go-karts, water wars, jumping pillows, sand play and jumping frogs.
Opening Dates/Times/Prices : for further information CLICK HERE
Looking for something different, have you considered A Super worm trail or A Gruffalo Trail