You may be wondering  why a honeymoon in Greece is the best destination
The country has a number of islands with beautiful beaches. It is surrounded by mountains all over the place.
This place will make you forget the entire outer world and will allow you to spend the best time of your life with your partner.
Greece is beautiful, it has magnificent white walls standing up right along the Mediterranean ocean. 
It's also great for honeymooning couples who love to party. Mykonos, is one of the cities in Greece, it is famous for the metropolitan atmosphere and colorful nightlife.
If you want a more luxurious stay, you can try a hotel suite located at Cavo Tagoo. These hotels provide you with a cave pool connected to it. This way travellers are always steps away from a swim experience and beautiful view of Greek sunsets.
The colorful Greek island has plenty of things to cherish with taking a sunbath on the red, black sands of the beautiful beaches or experiencing a hillside town in the place.
5 best destinations for a honeymoon in Greece
Athens
Athens is one of the Greek mainlands and is filled with plenty of ancient mountains and sites to explore.  You must visit Olympian Zeus temple. It's a grand structure that beholds history with it.
Santorini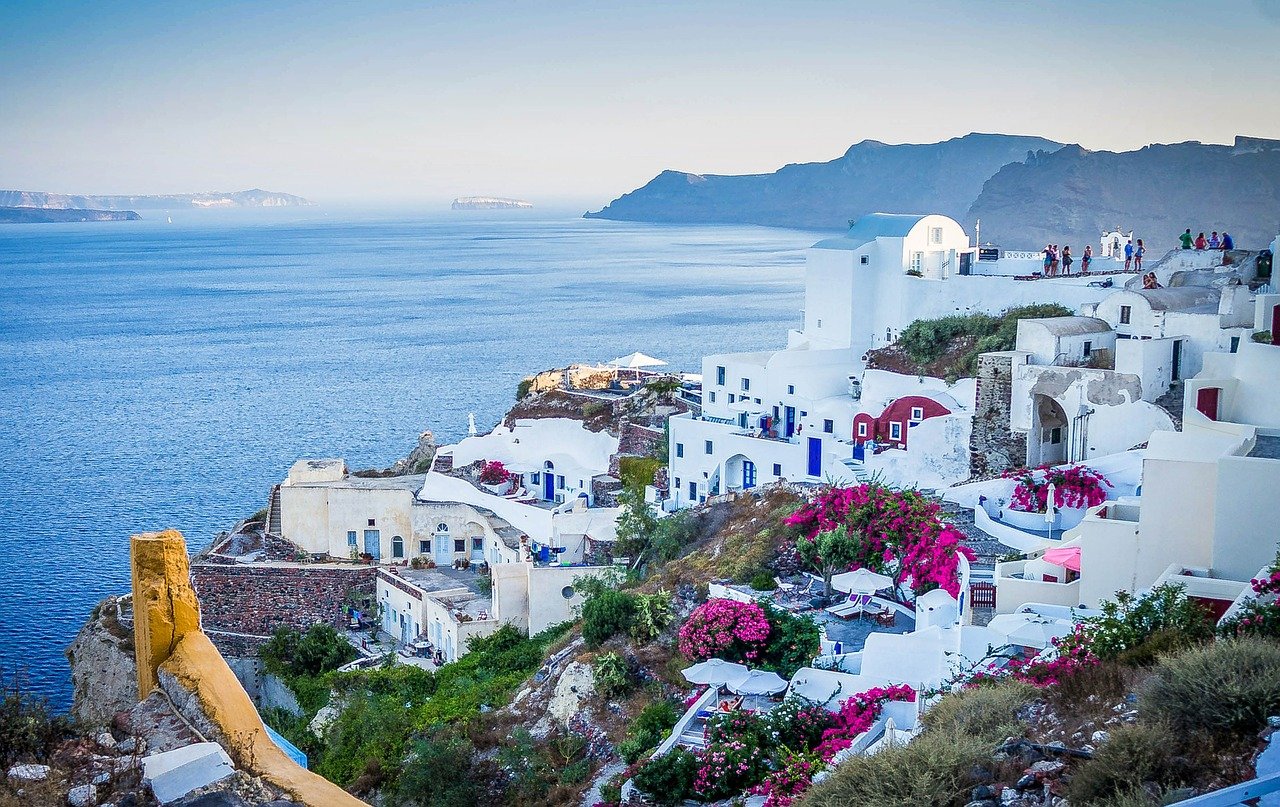 It is the best place to go for a honeymoon in Greece. The houses are picture postcards perfect, that reflects the clear water view from the ocean.
Corfu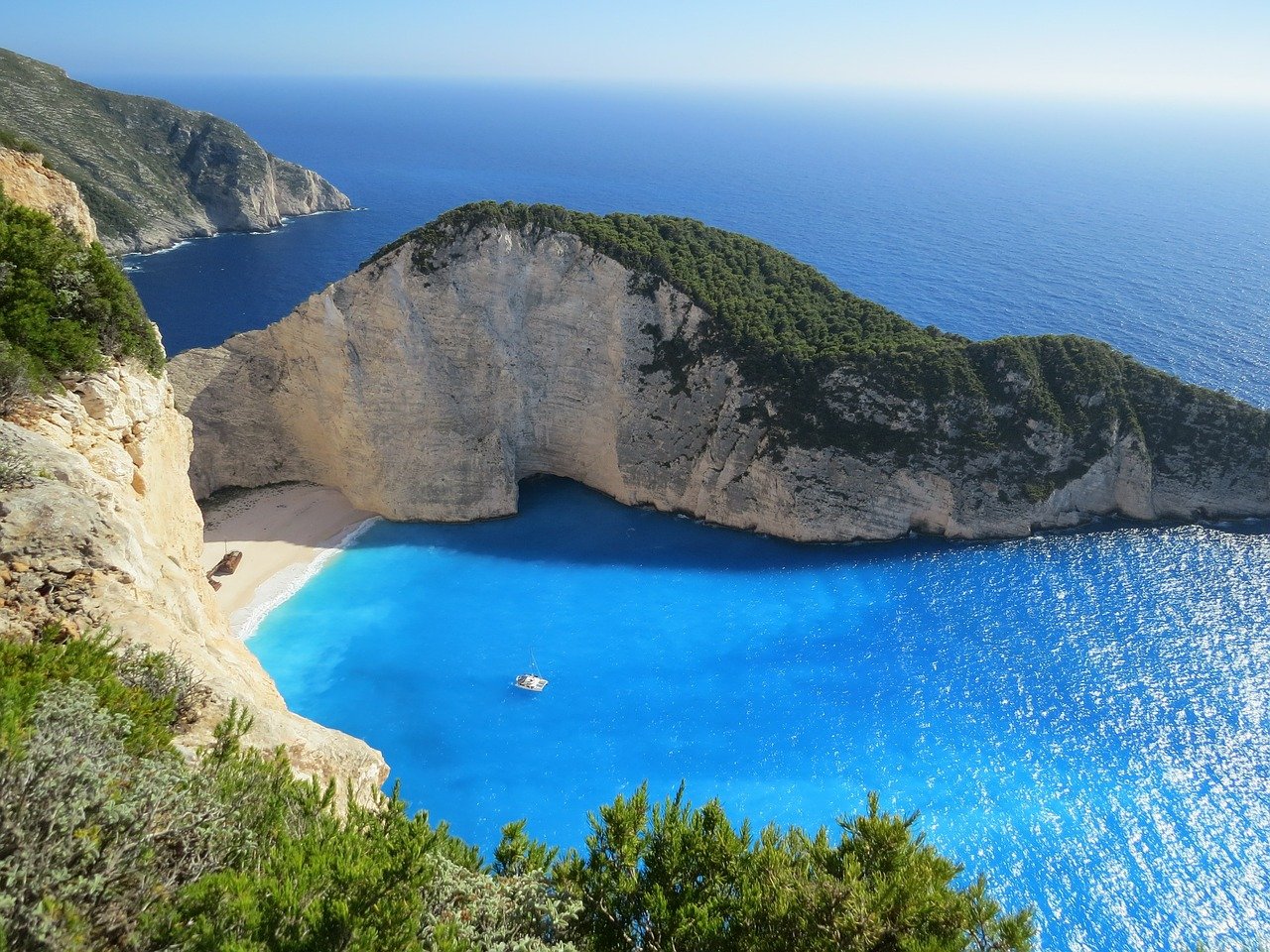 Corfu is another beautiful place and perfect for newlywed couples. It is the second-largest island in Greece, where you can find plenty of beaches and places to discover.
Crete
Crete is the largest place among the Greek islands. The island has the most beautiful beaches. This mystic island includes charming seaside towns and white sand beaches.
Mykonos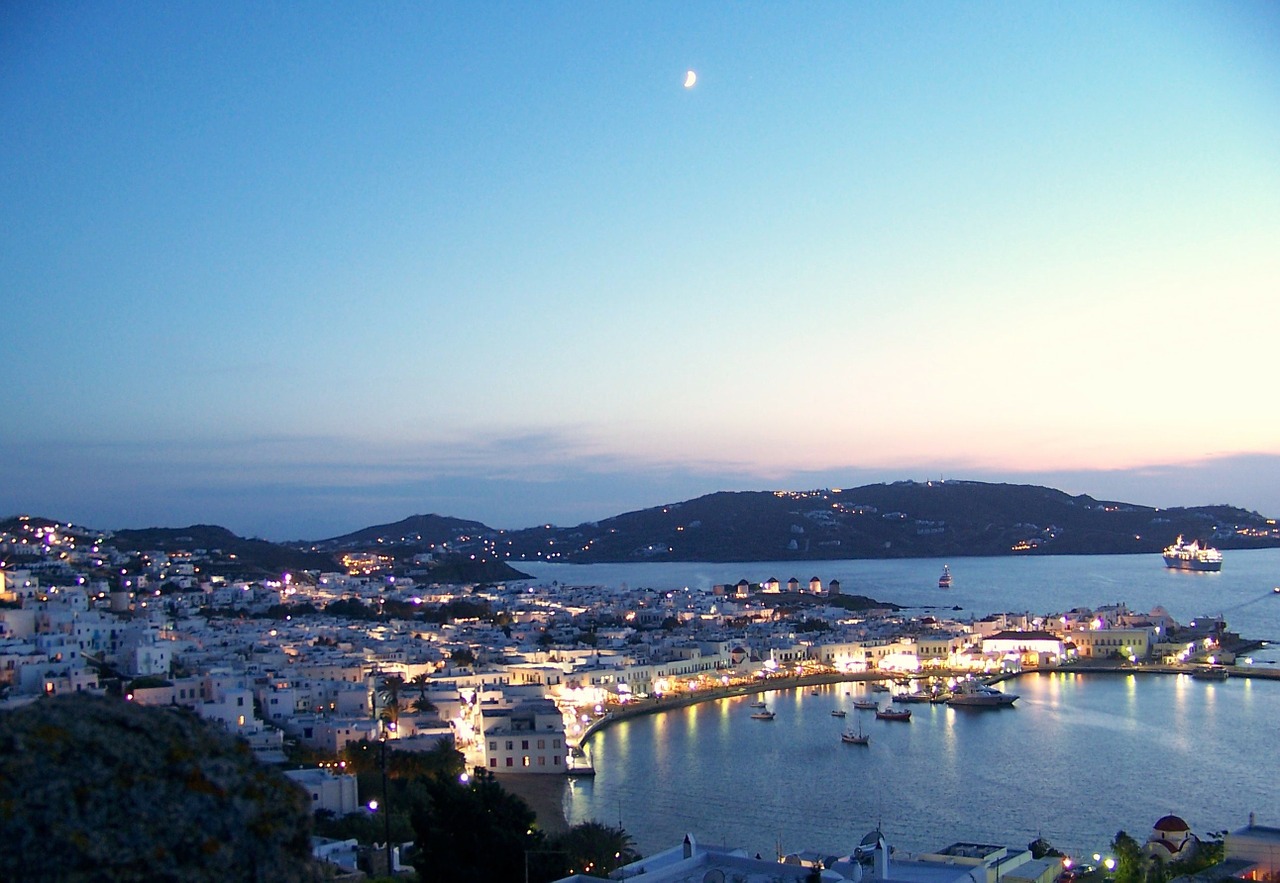 If you are going for a honeymoon, and want to experience nightlife celebrations, then Mykonos will give you the best experience of the same.
You will find a number of restaurants where you can dine and dance to make your honeymoon more romantic and exciting.
Already imagining your honeymoon to these beautiful places? Then go and look for Greece packages.
How to plan a trip to Greece in 2022?
While planning your trip, you need to decide what islands you want to visit. Let's go through some of the pros and cons of the main places which will help you decide the islands you want to visit.
Santorini is very pretty with Caldera views and unique hotels, but it's expensive, and it's super crowded in peak season.
Mykonos is a fun island with many spots to the party, but it has more tourists than locals. So if you want an authentic Greece local feel, you will not get that here.
Milos is a quieter island, full of unique places to explore, but you will need a certain mode of transportation to get to this place.
Crete is the largest island in Greece; there are more affordable hotel options and places to visit. But as it's a bigger island, you won't get the island feels in some places; it just feels like a city.
Greece definitely takes efforts for planning. Since there are a lot of routes you can take, look for the common routes that people take and plan accordingly.
Top 10 things to do in Greece
Head to the beautiful beaches and enjoy the Greek cocktails.
Admire the amazing architecture.
Travel to different islands in a boat or yacht.
Enjoy the beach parties in Mykonos.
Enjoy the water sports in Ios.
Make your postcard pictures dream-true in Santorini.
Ride the Quads in Corfu.
Get to know the rich Greek history in Athens.
Cliff jumping in the Greece islands.
Party in the Pink Palace Party Hostel.
Tips for planning Greece Honeymoon on a Budget
Greece has over 6,000 islands, but only 2 Santorini and Mykonos get the most attention, so these are the most expensive destinations. But lucky for you, you have many more other options. The good alternatives are Cycladic Greek islands like Serifos, and family-friendly islands like Crete and Lemnos island.
A lot of things around Greece work around a seasonal factor. Therefore, have seasonal pricing. July and August are the most expensive months, so don't plan your trip during this period and save your pockets.
Try to have a quick lunch in Quintessential Greek bakeries. This is a great way to get acquainted with some of the Greek delicacies and also save your money on expensive hotels.
Things you should NOT do while visiting Greece
Don't stay in just one place because Greek culture is huge.
Avoid politics and religion.
Don't say "malaka".
Don't trust traffic signs.
Don't try to outdrink them!
Don't be afraid to talk to locals.