The festive season has officially begun and Luminate Sandringham returns, it was a much loved rural retreat of her majesty, and now also known as a dark outdoor light trail to creative special festive memories.
Nestled deep within Sandringham Estate, you will find a spectacular, illuminated trail, full of wonder and intrigue, to delight and enthral your senses.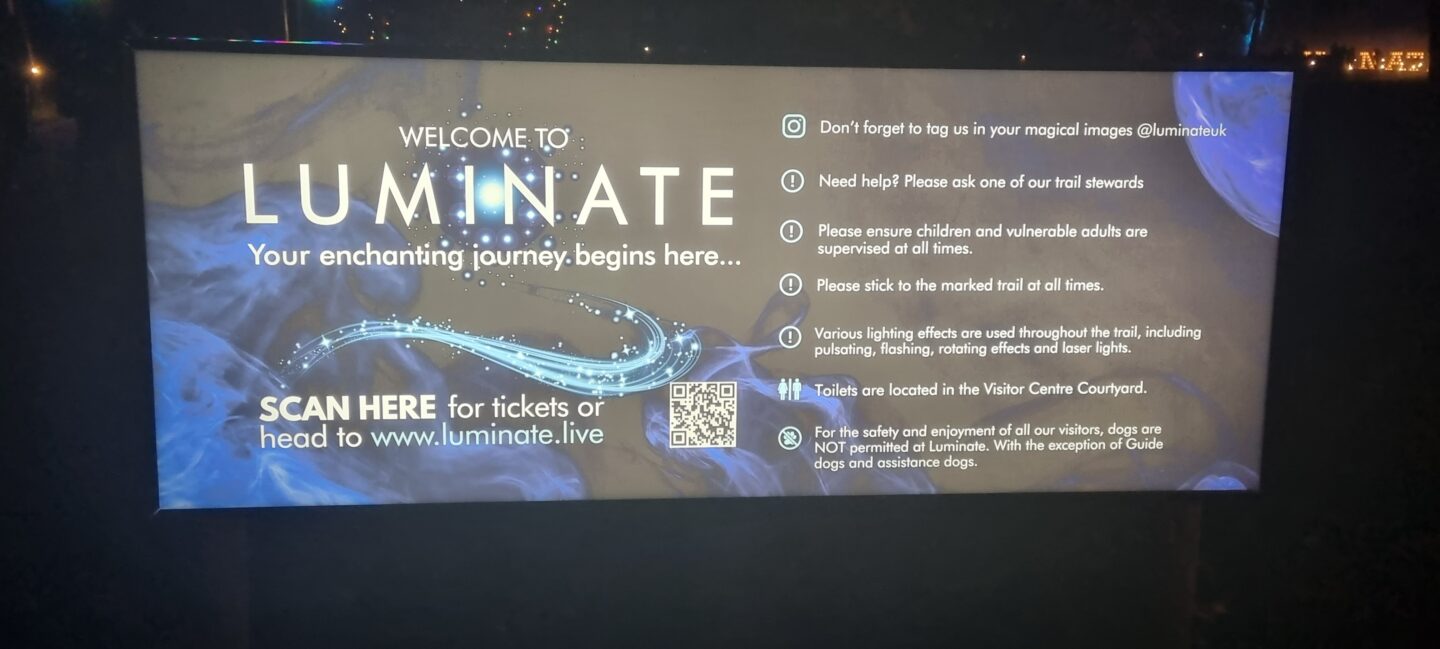 As darkness descends,take an enchanted journey through the captivating light trail in the Royal Parkland at Sandringham.
Immerse yourself in the mesmerising mile long trail, with stunning lighting elements and fabulous light play, all set to music.
Where Is Sandringham Luminate ?
Located within his majesty's estate in the historic country Park at Sandringham Estate.
Luminate Sandringham Location : Sandringham Estate, Sandringham, Norfolk, PE35 6EH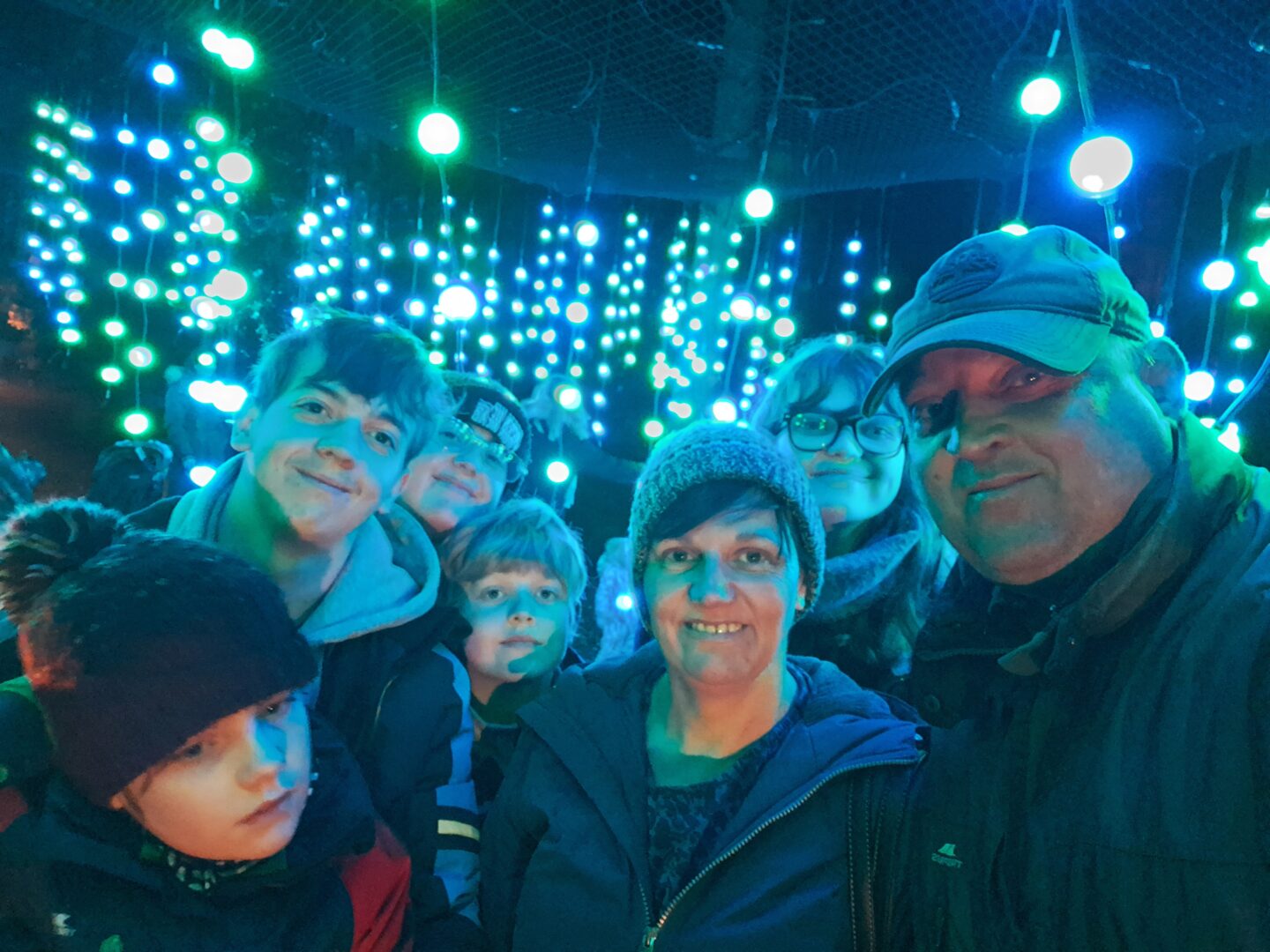 Where Can I Park For Luminate Sandringham ?
Two and a half hours free parking is included for all Luminate visitors, as you drive into the estate, follow the directional signage and the stewards will direct you into the designated Luminate Car Park.
How To Book Luminate Sandringham Tickets
Luminate Sandringham opens on 11th November and runs nightly until 24th December 2023.
Tickets must be purchased in advance online, carers go free. Entry times can be booked from 4.30pm to 8pm, the trail closes at 10pm. However if you miss your timeslot, you may be unable to access the light trail.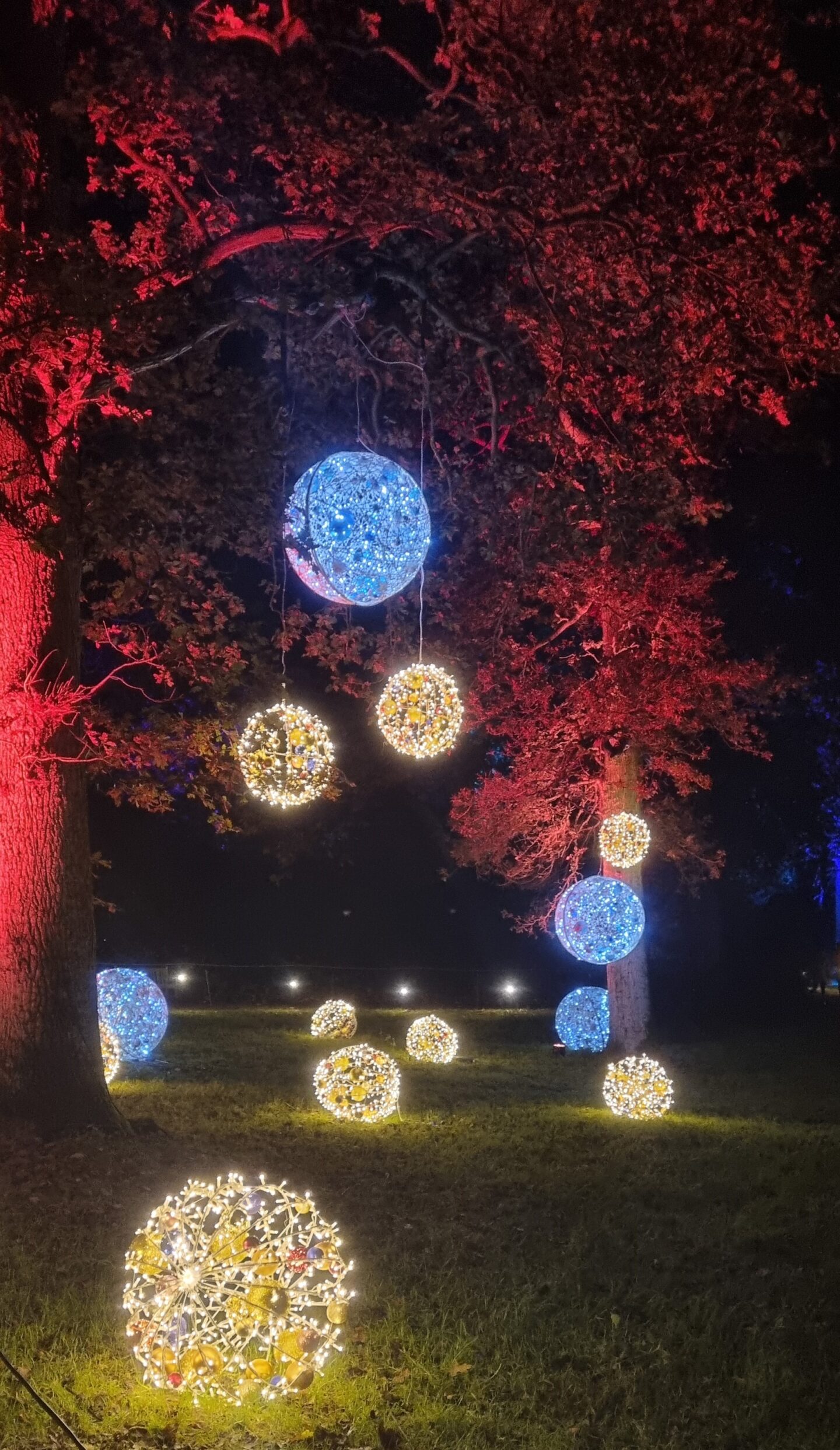 Ticket Prices for Sandringham Luminate 2023
Monday to Thursday (up to Thursday 7th December 2023)
Adult: £18.25,Child: £13.25, Family: £61.00
Friday, Saturday & Sunday (and everyday from Monday 11th December 2023)
Adult: £23.25, Child: £16.75, Family: £76.50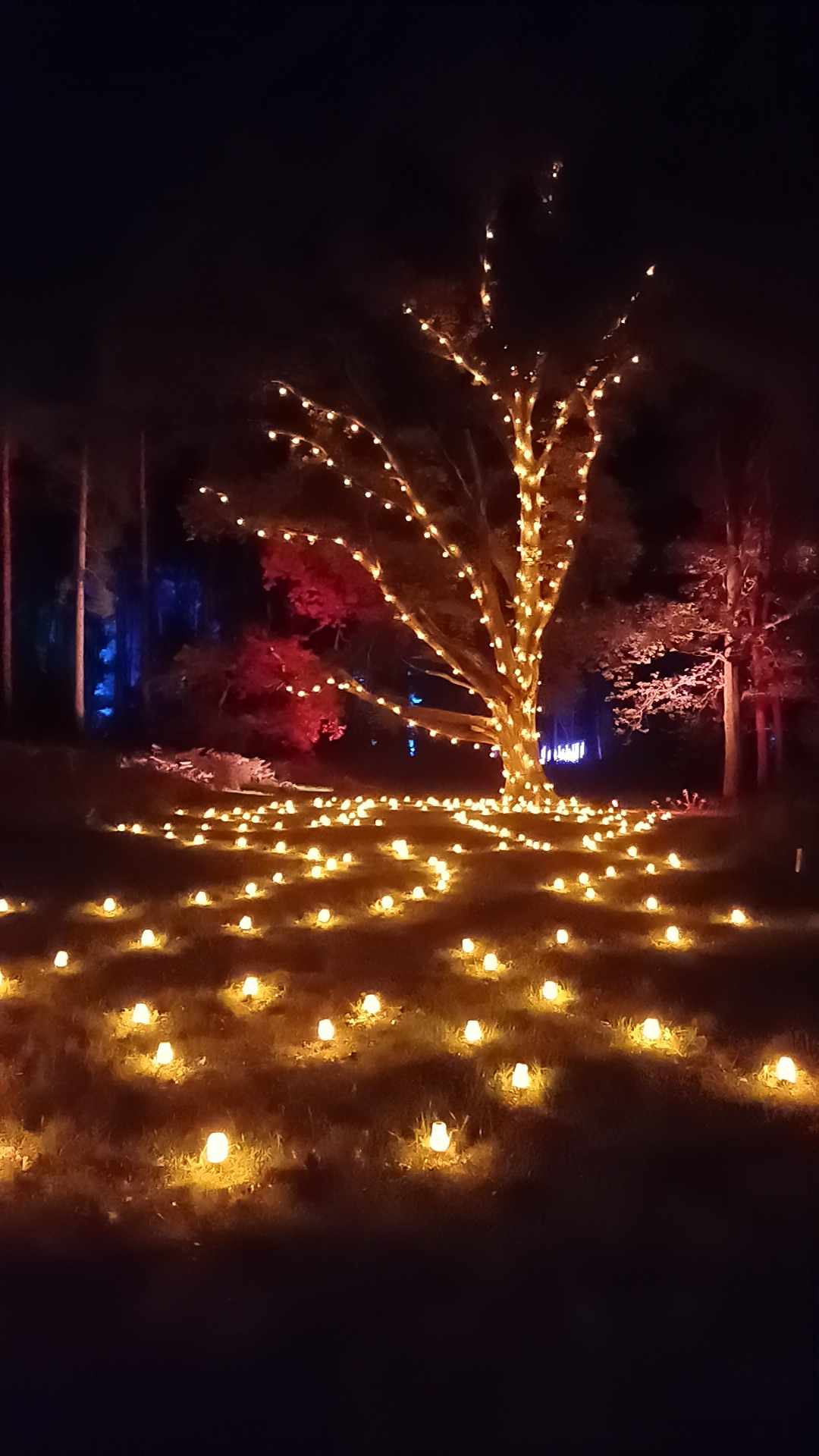 How Far Is The Luminate Winter Light Trail ?
The trail starts just after the Sandringham Courtyard area, at 'The Shed' and follows a clearly defined route through the Country Park.
The trail is approx one mile long, so it will take approximately 60-90 minutes to complete, visitors are welcome to visit the Courtyard area after they have completed the trail.
You need to head to the start hut at the entry time on your tickets.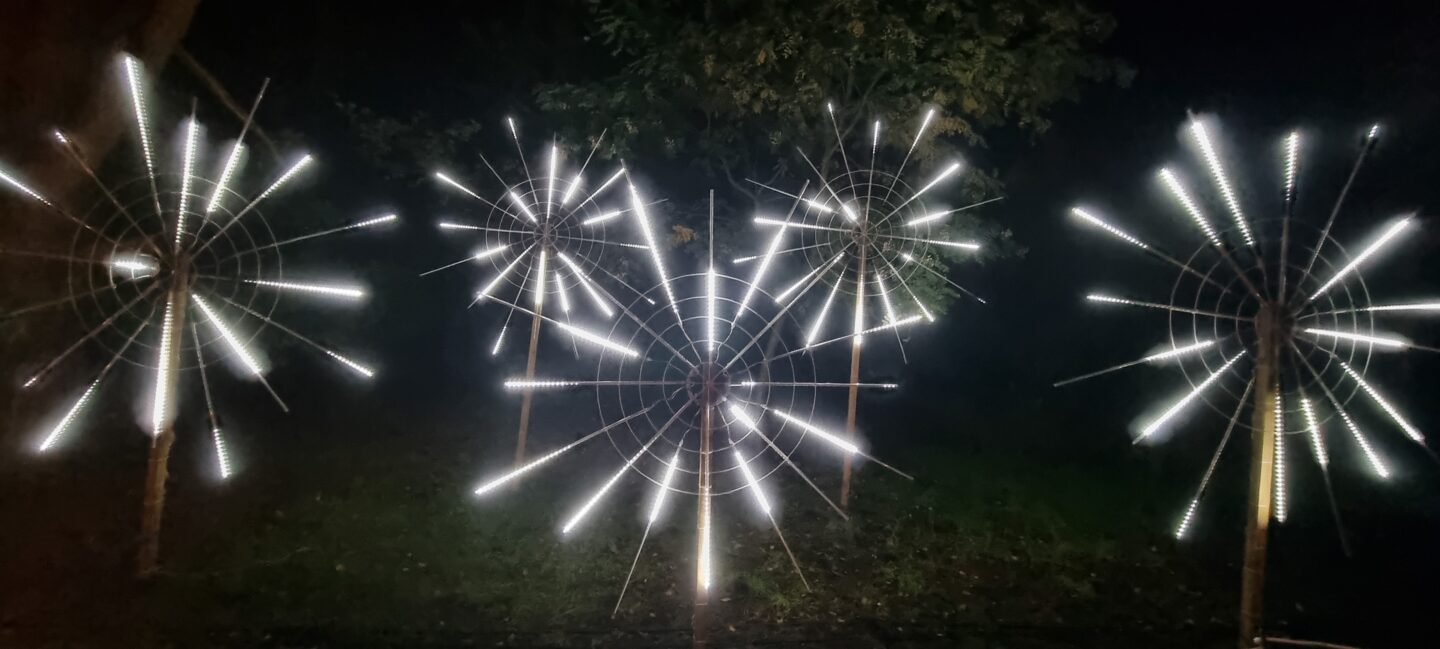 What Can I Expect at Luminate Sandringham ?
The trail is an enchanting journey of light displays, ambient music and interactive installations that create a timeless experience for all the family.
This enchanting light trail is the perfect start to Christmas events, and could soon become an annual family tradition.
Interactive areas at Luminate Sandringham
The first interactive area consists of four domes with a joystick in them for you to control your very own spotlight, which the boys loved.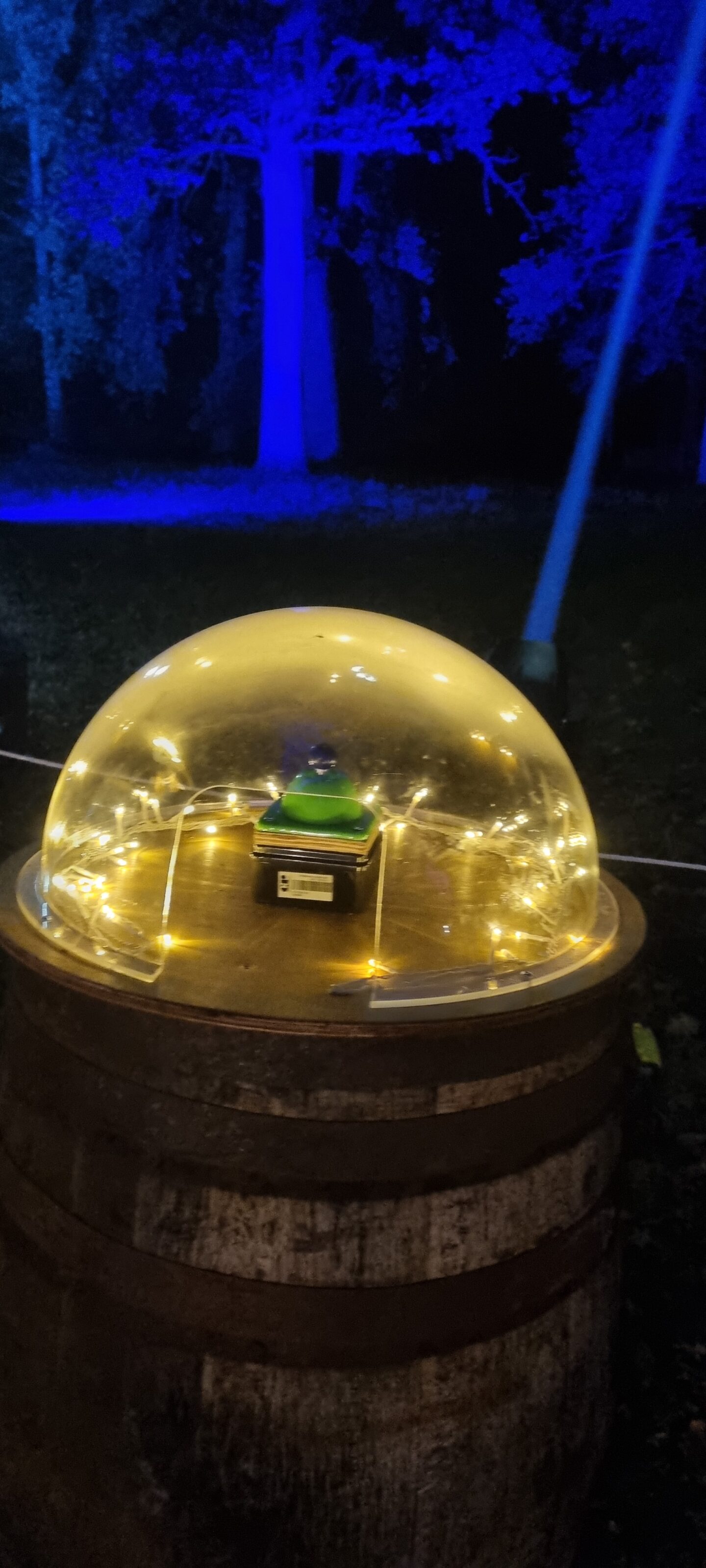 Next was a sequence of lights on the tree, which you had to copy with the corresponding coloured buttons, Tyrus loves these type of puzzles, although was a little too quick at pressing the buttons, Viggo and Kaide struggled being colour blind!
After the Fairy Trail there is a Wish Area for you to write your wish and attach it, not surprisingly Kaide and Eowyn's were Newcastle United related!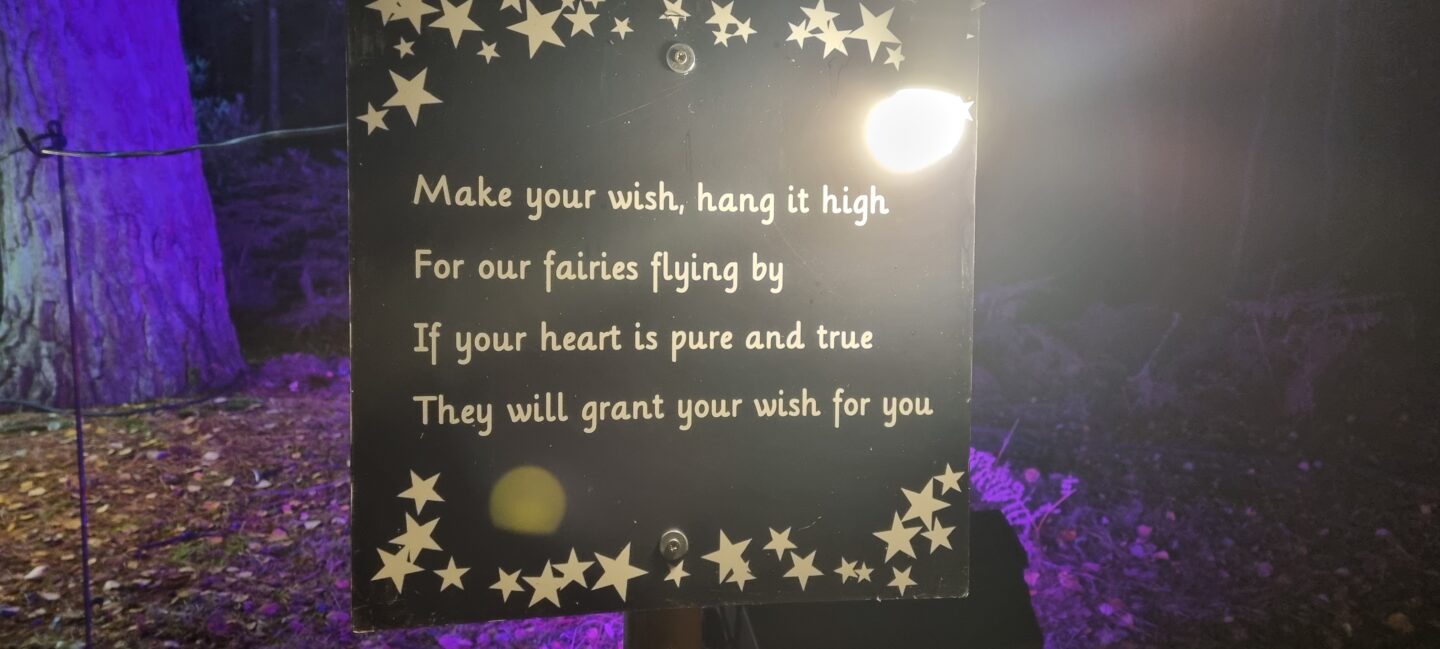 Food and Drink At Luminate Sandringham
Half way around the after-dark winter light show you can stop for a drink of hot chocolate, tea, coffee, or maybe something stronger from the mulled wine kiosk!
Fancy something sweet, then why not toast marshmallows in the fire pits, you can purchase them for £2.50 from Luminate, or you can bring your own marshmallows.
You can also find a block of toilets located in this area.
There is a good selection of festive food and drink available to purchase in the Courtyard next to the Fairground, which includes Bratwurst and Burgers ( veggie options available) , Loaded fries and fresh Pizza and Churros, Hot chocolate, mulled wine, tea and coffee as well as Sandringham apple crumble available with ice cream and custard, food is available until 9.45pm.
There are toilet buildings located within the Courtyard.
After you have made your way around the trail, you can head to the courtyard for food and drink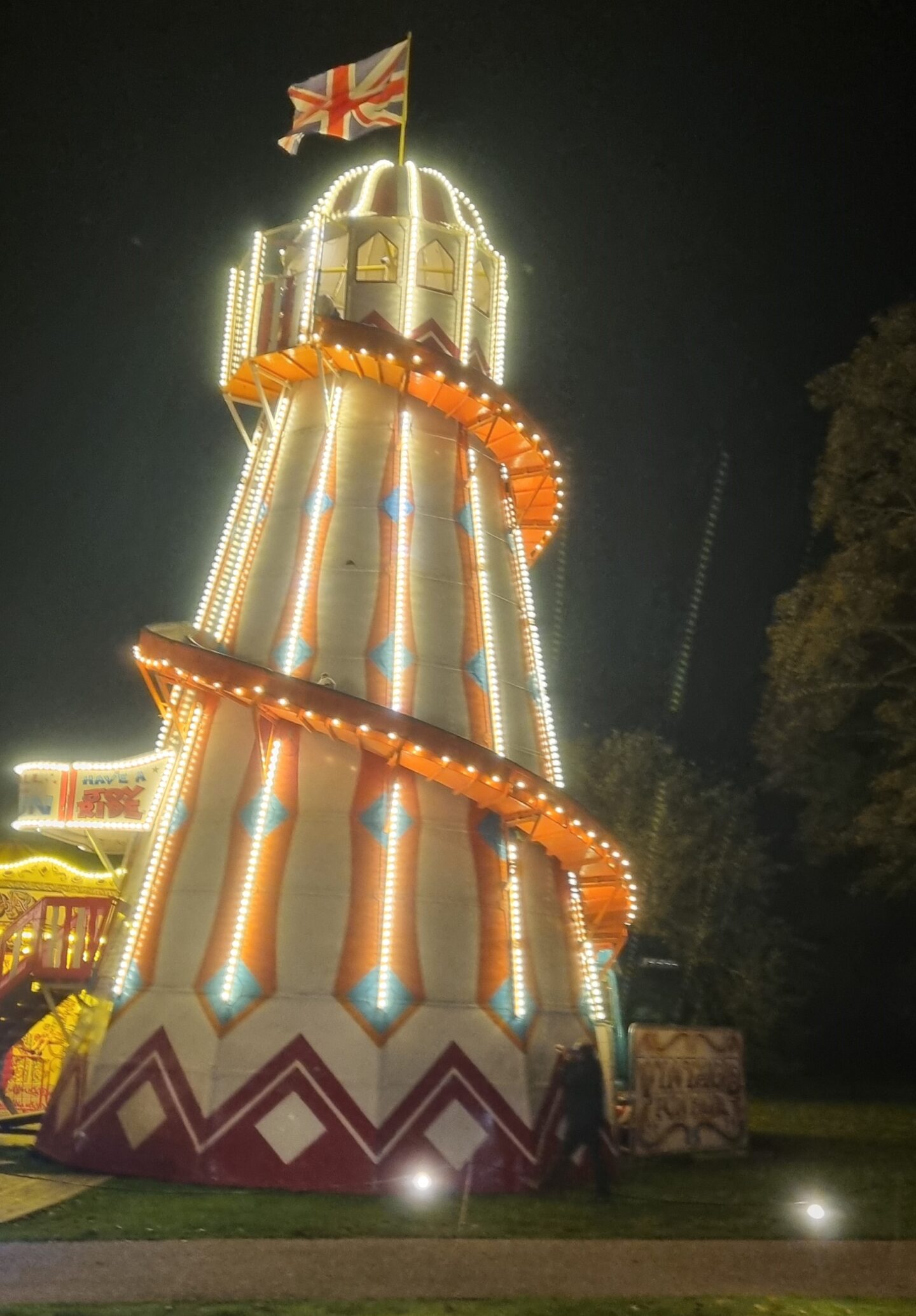 Luminate Sandringham Fairground
Henry Chipperfield presents a 1906 Vintage Fairground, which consists of a number of fairground rides, including a spectacular Ferris Wheel, Vintage Carousel, Helter Skelter, Balloon Ride and Swing Chairs, the cost is £10 for 4 ride tokens which can be added to your booking when purchasing your tickets.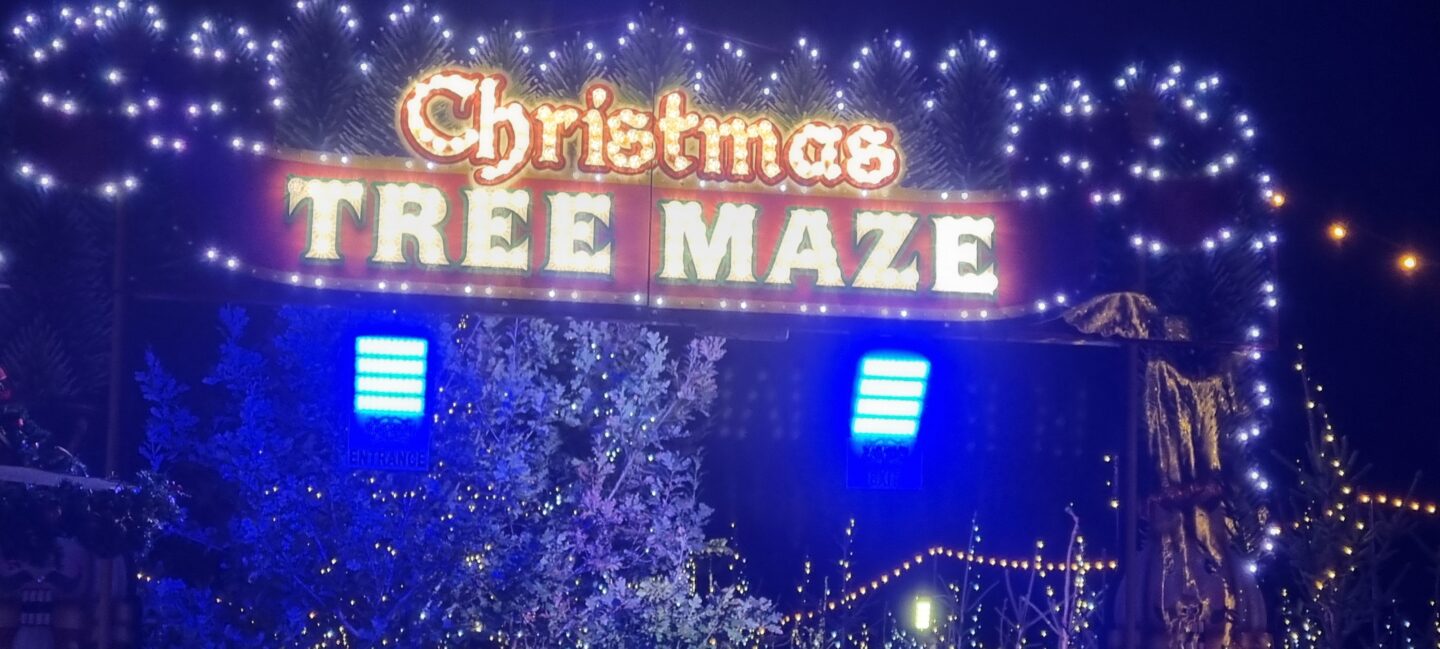 Christmas Tree Maze at Luminate Sandringham
A new addition to Luminate Sandringham is a Christmas Tree Maze, this is located just near to the trail entrance, the cost is £4 per person and you can add this to your booking when purchasing tickets.
Lose yourself in Sandringham Christmas Tree maze! Work your way through over 200 sparkling Norway Spruce Christmas trees, covering 200 square metres.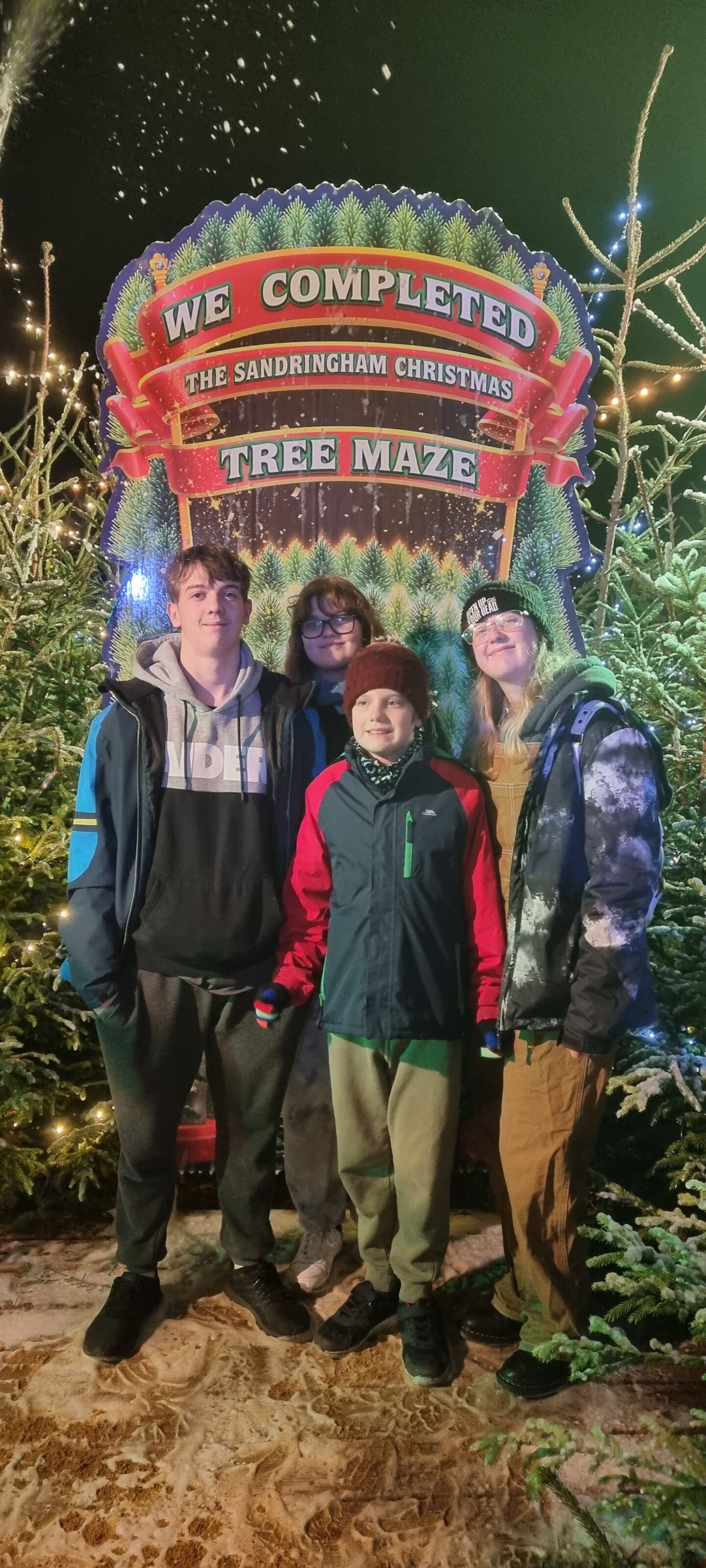 Find your way to the middle and take your picture at the heart of the maze, with some snowy effects! Aged 2 and under FREE
It was a lovely evening out for the entire family, there was something for everyone, the lights were beautiful, and it really does signal the start of the festive season.
There are some beautiful Illuminated trails across the UK, as well as Santa Trains and Santas Grottos.