When you take the beauty and romance of a city like Paris, France and mix it with the magic of Disney Parks, you are left with Disneyland Paris.
If you are planning a trip to Paris, whether that be specifically to visit Disneyland Paris or perhaps you are just planning a general trip and want to make Disneyland a stop on your itinerary there are some things to know before you travel, a quick guide to Disneyland Paris
These include where to stay (if you are making a trip specifically to visit Disneyland), where to eat, and the can't miss shows and attractions that you will find within the park. Today we are going to be covering it all so stay tuned!
Let's start with some basics surrounding the park to ensure that you have the knowledge you need when it comes to planning.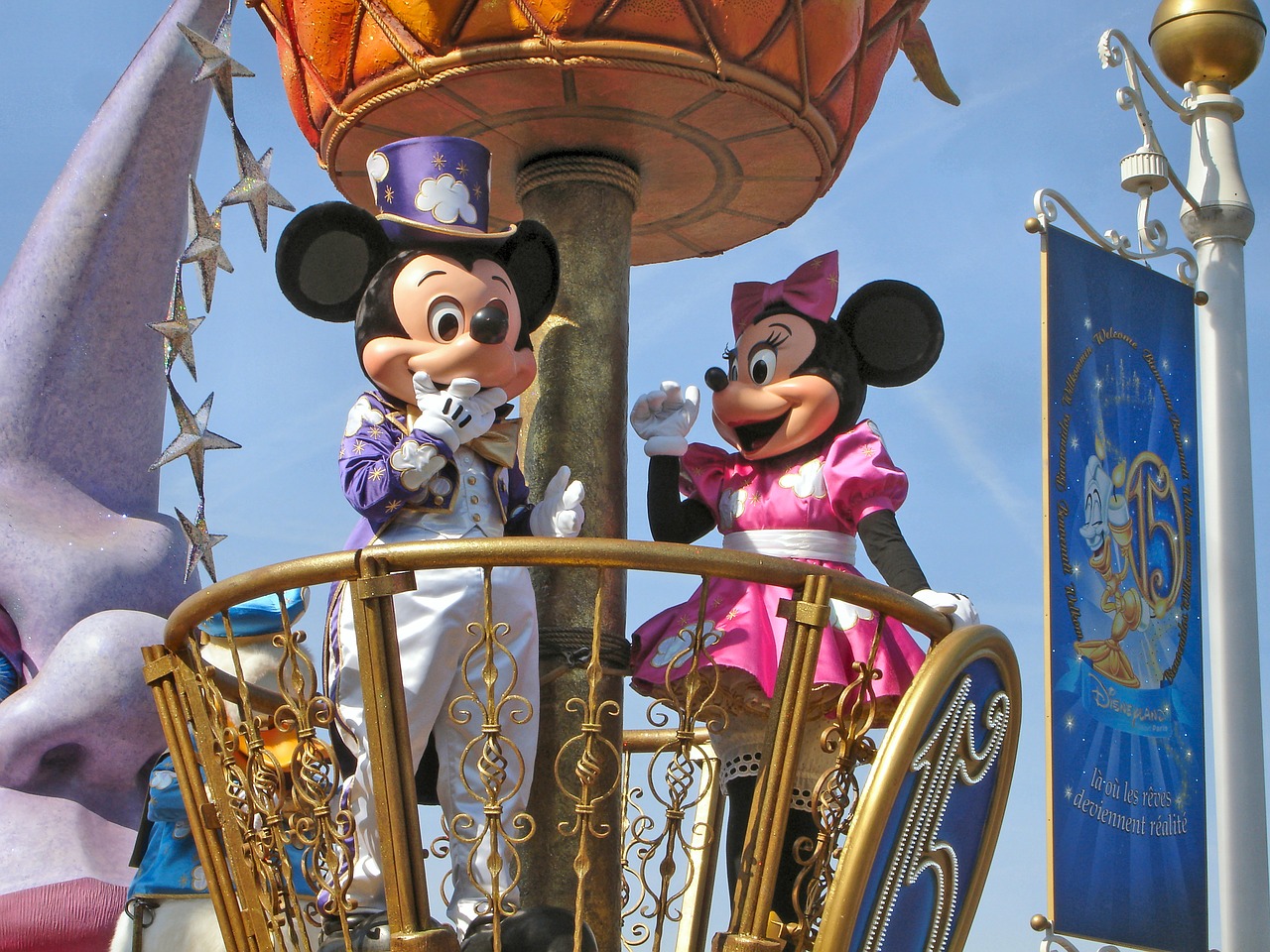 About Disneyland Paris
While it is titled Disneyland Paris, the park itself is not actually in Paris. It is technically located in Marne-la-Vallee, which is a small town about 40 km (roughly 25 miles for us Americans) east of Paris.
What some don't know is that Disneyland Paris is actually broken up into two parks, Disneyland and Walt Disney Studios Park.
While it can be scary to visit a foreign country if you do not speak the language, fear not!
Because Disneyland Paris is such a large tourist attraction, all of the cast members and crew within both parks speak English and you will be able to communicate with them no problem.
Something important to know, while obvious to some but may not be to others the currency accepted at Disneyland Paris is Euros, be sure to exchange your currency to ensure a proper visit!
Quick Guide To Disneyland Paris 2022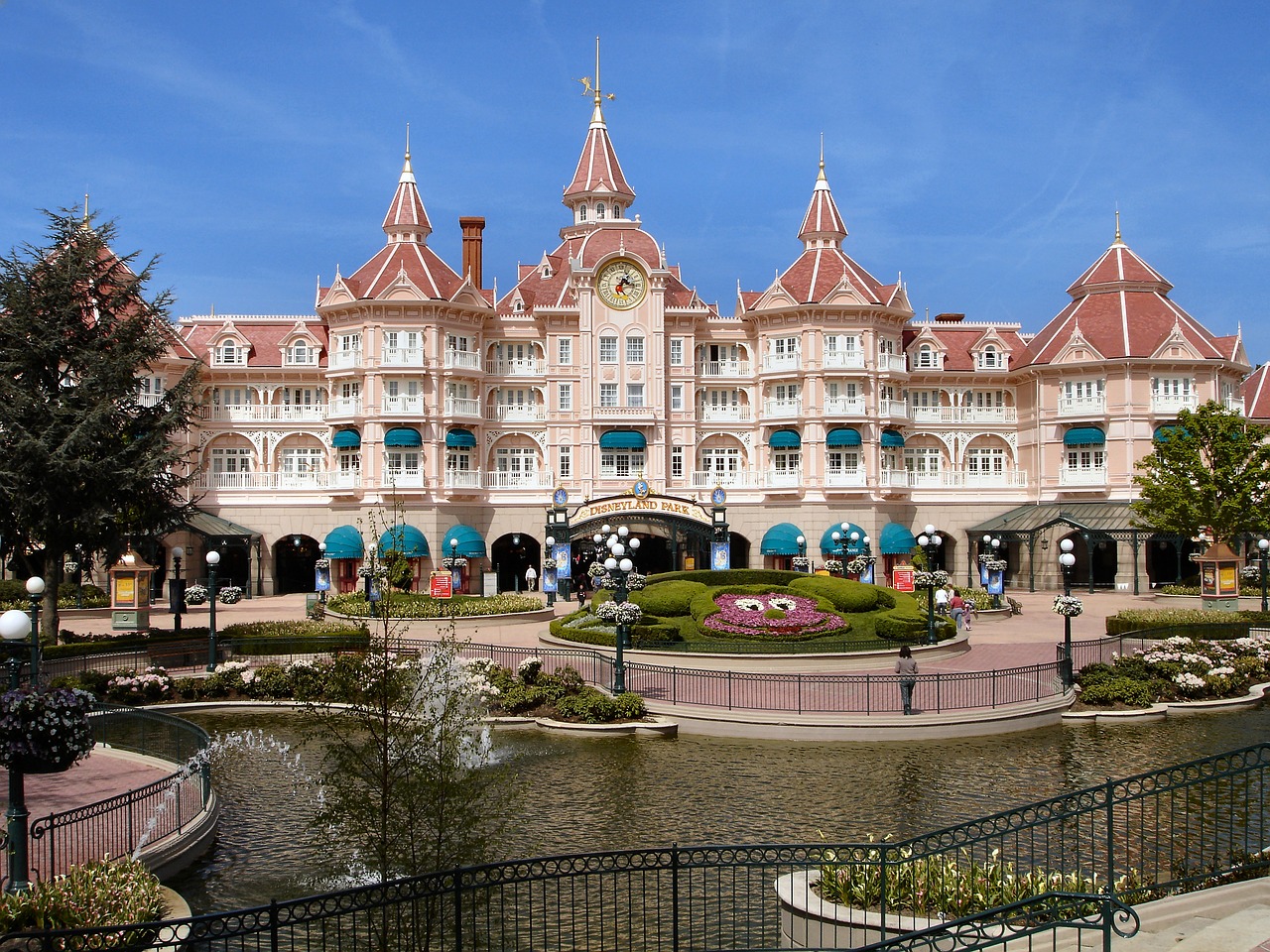 Where to Stay at Disneyland Paris
Marne-la-Valle is not only home to the two Disneyland Paris parks, it is also the spot that hosts all of the Disney resorts, all of which are within walking distance to the parks.
If you prefer not to walk or are unable to, there is of course free transportation from the hotels to the parks. Some of the Disney hotels nearby include:
Disney's Hotel New York – The Art of Marvel: This premium, 4-star hotel will have you feeling like you have transported to the Big Apple! The hotel has a contemporary, New York style design and you will find you guessed it… all of your favorite Marvel Superheroes here!
Hotel New York is just a short 10-minute walk to the park or you can use the free shuttle which is about an 8-minute ride.
Disney's Newport Bay Club: Another 4-star hotel in the Disney resort lineup, the Newport Bay Club is a nautical themed hotel offering classic Mickey and Minnie designs paired with nautical décor. The aesthetic is absolutely beautiful and worth every penny in my opinion.
The New England Style hotel is a 15-minute walk to the parks or again, about an 8-minute shuttle ride.
Disney's Sequoia Lodge: If you are looking for a cozier, affordable, and casual hotel experience the Sequoia Lodge is the perfect place for you. It is a 3-star resort and has a very mountain, outdoorsy feel with nods to one of Disney's oldest movie classics, Bambi.
Similarly, to the hotels listed above, it is just a 15-minute walk to the parks or about an 8-minute shuttle ride.
Disney's Hotel Cheyenne: Saddle Up Partner, Disney's Hotel Cheyenne has a Wild-West theme and you will find Toy Story themed décor and rooms featuring your favorite Cowboy and Cowgirl pairing, Woody and Jessie!
It is a 3-star resort and it is a bit further away but still walkable coming in at about a 20-minute walk and about an 8-minute shuttle ride.
Where to Eat at Disneyland Paris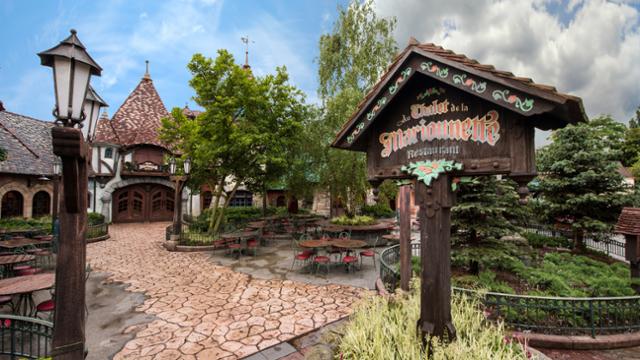 I don't know about you, but when I go on a vacation the food experiences are some of my absolute favorites and if you have ever visited any of the Disney parks, you know that there is some truly incredible food that comes out of the parks!
Disneyland Paris is no different, here are some of the most popular and can't miss dining experiences at Disneyland Paris, you may want to consider a Meal Plan
Au Chalet de le Marionnette: If you're looking for a quick, on-the-go meal Au Chalet de le Marionnette in Fantasyland at Disneyland is delicious. The esthetic is based on Disney's Pinocchio and is an Alpine village-themed décor. The menu offers German style cuisine and features popular choices including roast chicken and various burgers!
Bistrot Chez Remy: This French bistro is located in the Worlds of Pixar at Walt Disney Studios Park and is based around the Pixar movie, Ratatouille. It is a table service restaurant on the menu you can find options including Brie de Meaux, seasonally rotating salads, and of course it wouldn't be right if they didn't offer Ratatouille.
Captain Jack's – Restaurant des Pirates: If you are a fan of the Pirates of the Caribbean franchise, you will certainly want to try out Captain Jack's in Adventureland. This is a table service restaurant that will put you right into the setting of the Pirates' films. The menu features exotic seafood, creole dishes, and more.
Cool Station: Another great on-the-go dining option includes Cool Station, found in Discoveryland. This Star-Wars themed station features snacks and drinks that represent the Star Wars film franchise including a Darth Waffle or a galactic drink!
The Gibson Girl Ice Cream Parlour: Craving something sweet? Head over the Gibson Girl Ice Cream Parlour found on Main Street, U.S.A. Here you will find delicious ice cream treats featuring the flavors of the famous Ben & Jerry's.
Can't Miss Disneyland Paris Attractions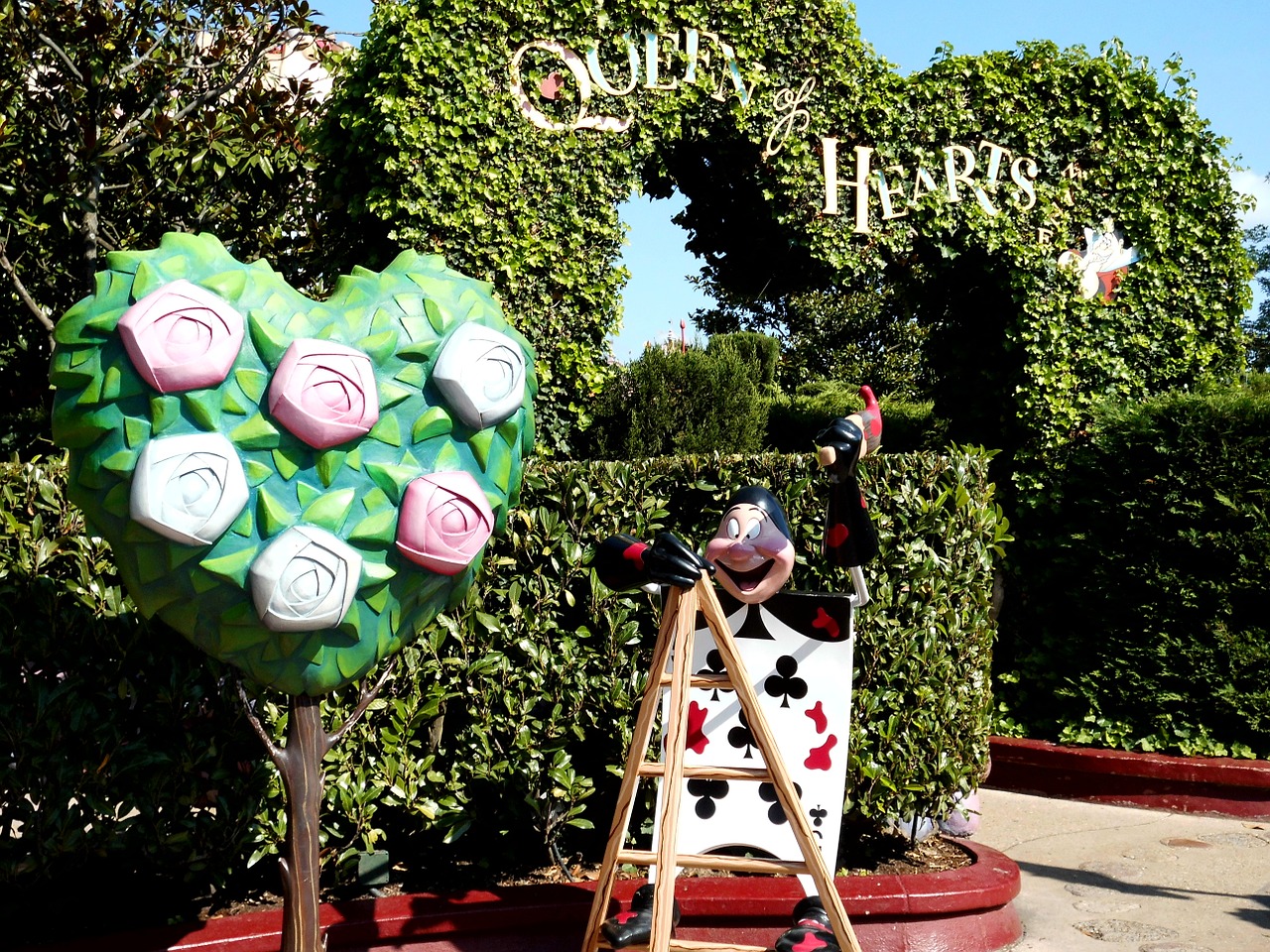 Between the two parks, there are so many incredible attractions to enjoy! Today I am going to be sharing with you some of the most popular and a few of my personal favorite can't miss attractions and rides.
Twilight Zone: Tower of Terror: If you have had the opportunity to ride the Tower of Terror at any of the other Disney parks, don't skip it this time! Found at Walt Disney Studios Park, Disneyland Paris has its own special edition of the Tower of Terror attraction. It features three additional experiences that have extended the original story you may be familiar with.
Hyperspace Mountain: Formerly known as simply, Space Mountain, this attraction now features a Star Wars: The Force Awakens theme and travelers blat off to battle the evil empire in this space experience.
Indiana Jones et le Temple du Peril: This is a traditional rollercoaster themed after the Indiana Jones and the Temple of Peril film. Beware! This is a rougher ride that may be harsh on the body.
Phantom Manor: If you are a fan of the Haunted Mansion experience at other Disney Parks, you will definitely want to try Phantom Manor. It is a version of the Haunted Mansion that you don't want to miss! Keep in mind it is a very intense experience and children under the age of 6 are NOT able to embark on this adventure and you must take them to the playland.
Alice's Curious Labrinyth: I recommend this one because it is something that you will not find at either of the Disney Parks in the US. This is a hedge maze that allows you to spend some relaxing time walking around Wonderland while enjoying characters and décor from Alice in Wonderland.
Whether you have had the chance to visit any of the Disney Parks across the world, if you get the opportunity to visit Disneyland Paris, I would highly recommend it. It's a one-of-a-kind experience not only in general but also in comparison to the other parks. I hope that this guide helps you to plan your trip and enjoy every bit.
If you love your trip to Disneyland Paris and want to visit frequently, you may want to consider an Annual Pass