ROARR! Dinosaur Adventure's new interactive and immersive experience – Valley of the Dinosaurs opened to the public on Saturday 28th May, we went along on Monday evening for a closer look at Roarr Valley of The Dinosaurs
Valley of the Dinosaurs features 50 animatronic and static dinosaurs to satisfy prehistoric fans young and old, in an adventure which will transport its visitors back in time to a land where dinosaurs roam.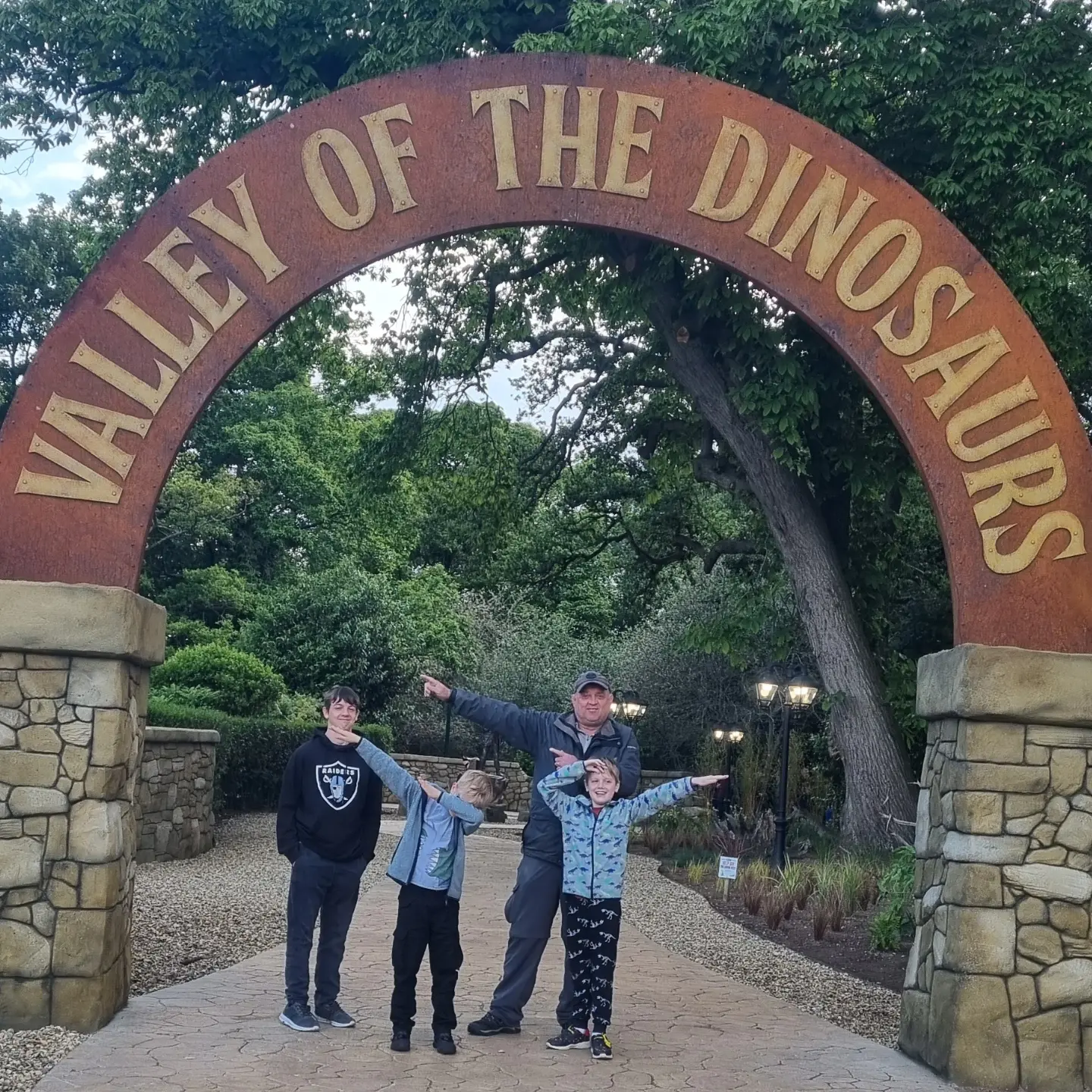 Families can get up close to these Jurassic creatures including firm dino favourites like Triceratops and an impressive 12-metre-long Brachiosaurus, and a Maiasaura family complete with two babies and a nest of eggs.
At its entrance, visitors are greeted by a statue of the park's legendary Norfolk-born explorer, Cornelius Weston Smythe – who is also the founder of Valley of the Dinosaurs and has vowed to protect and keep the dinosaurs safe.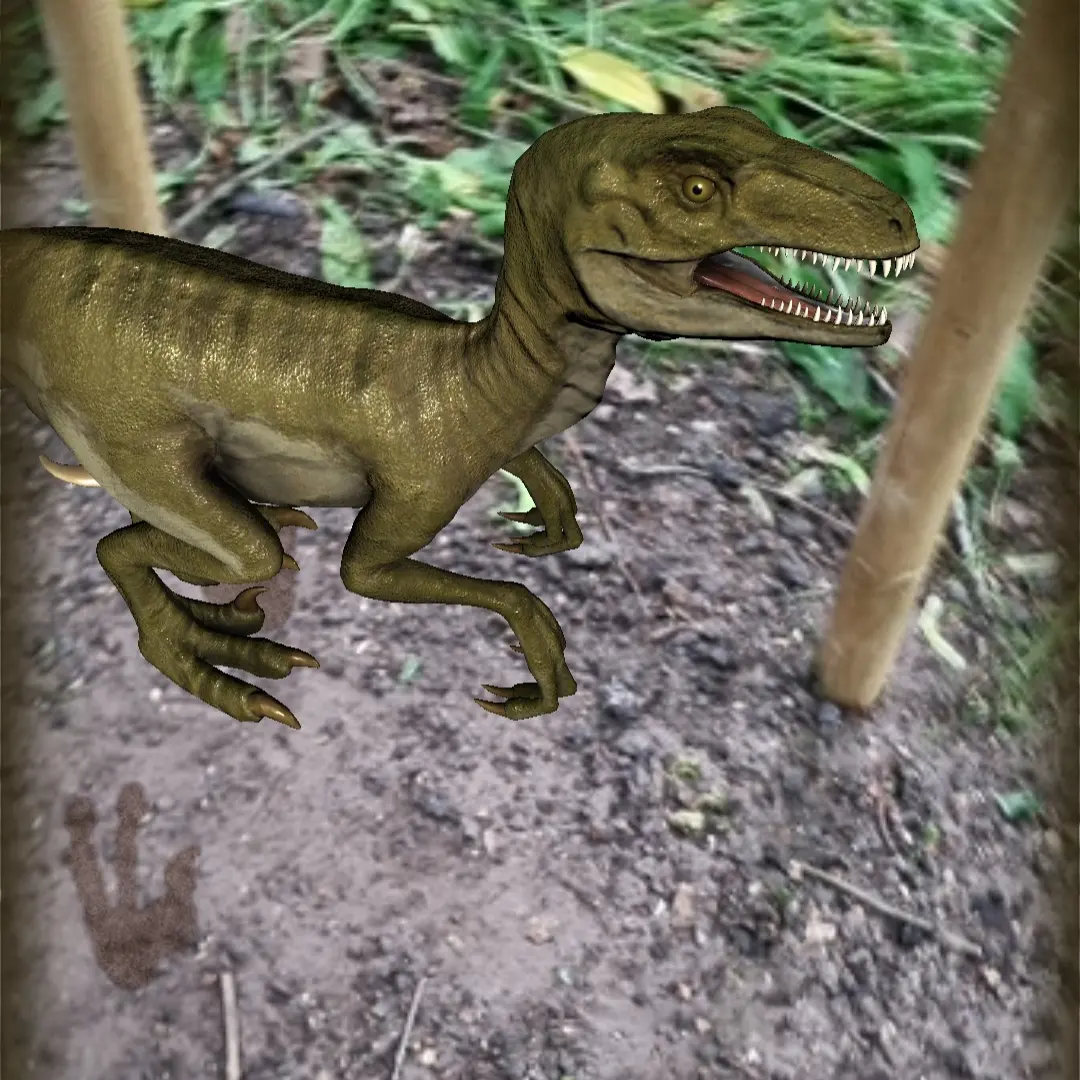 The attraction will provide dino fans with exciting new photo-taking opportunities as they experience the sights and sounds of their Jurassic day out, as well interactive AR points to bring the journey to life.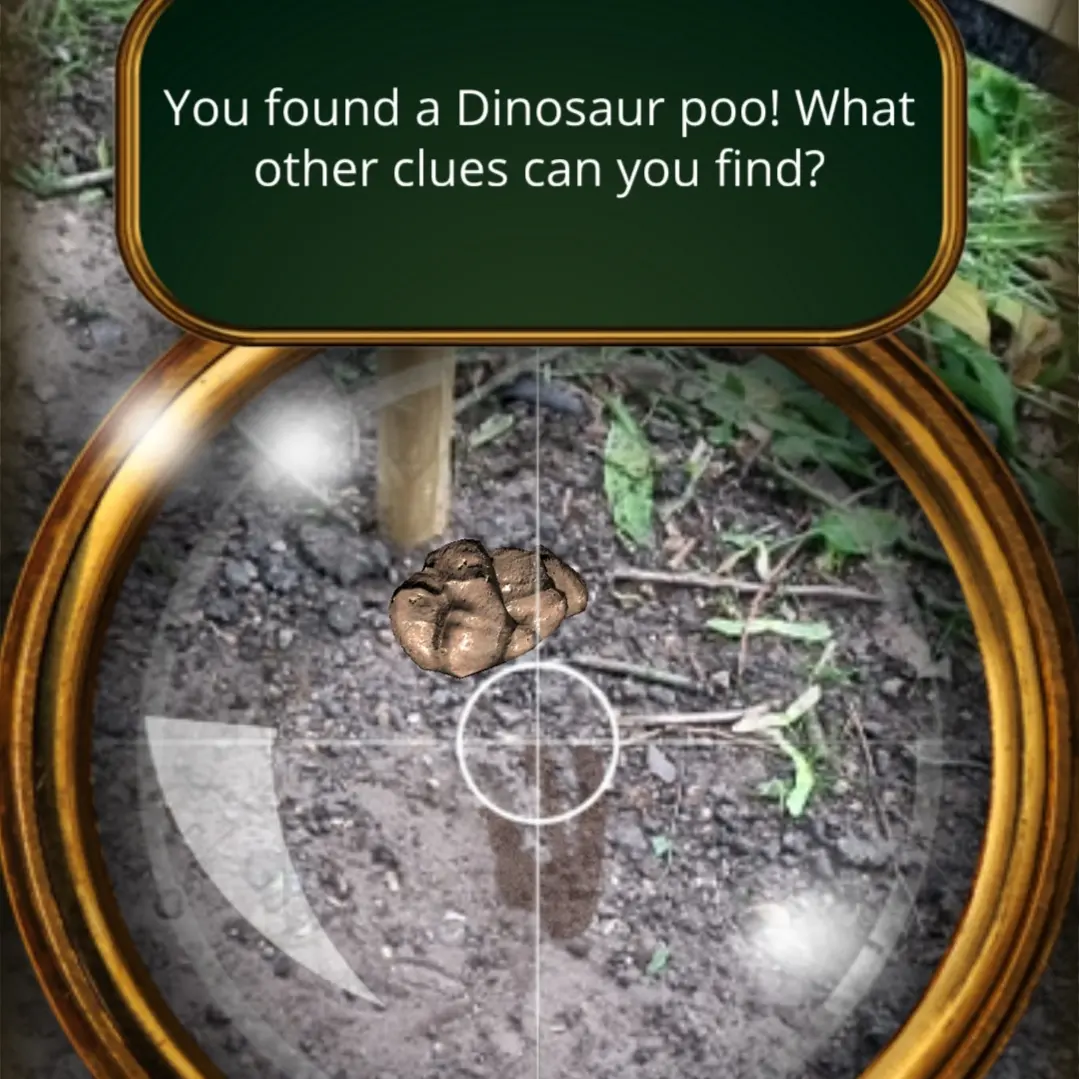 To conclude Valley of the Dinosaurs, visitors will also be transported into an immersive scene as dinosaurs join them for a photo in front of a magic mirror.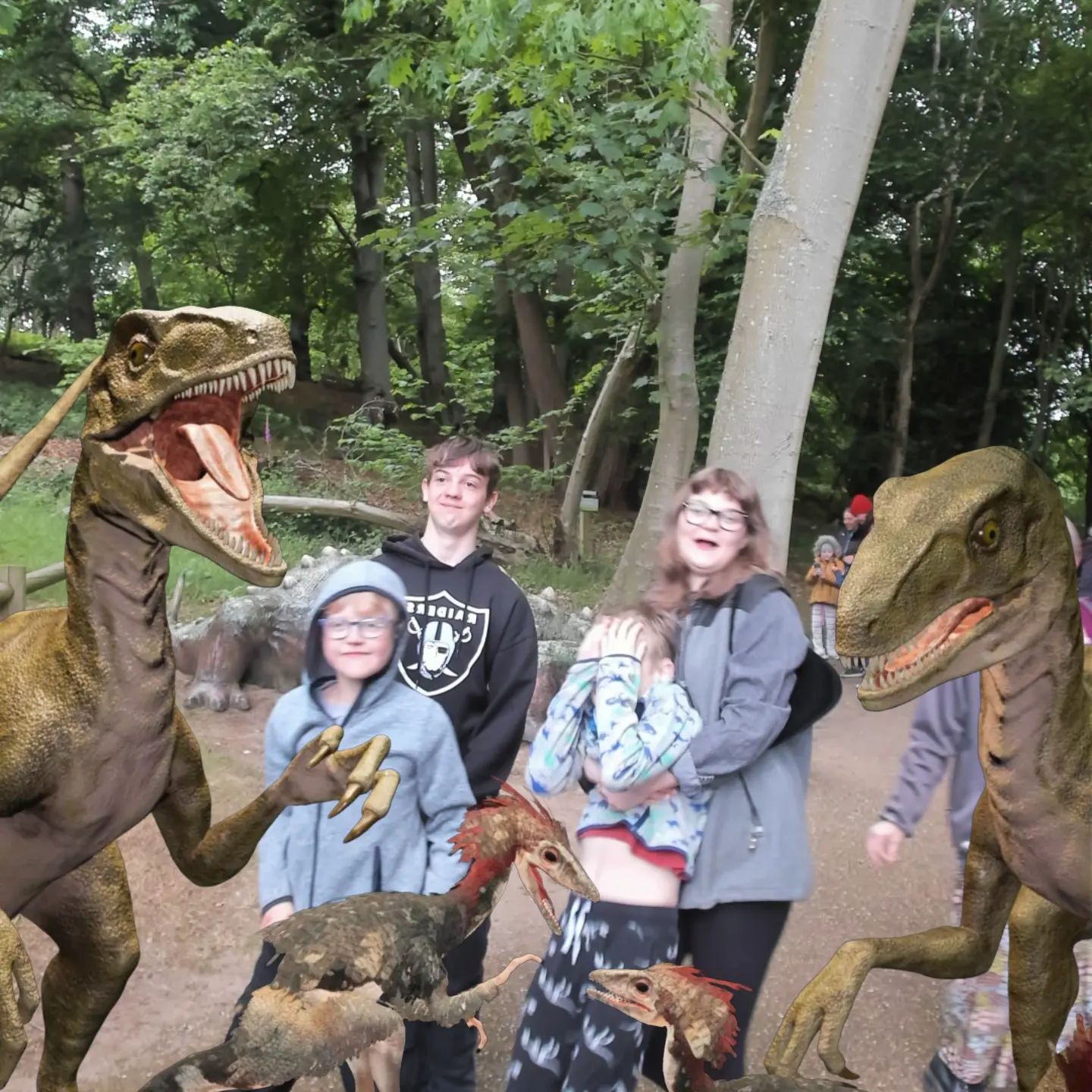 Adam Goymour, park director at ROARR! Dinosaur Adventure said: "It's always an exciting time of any project to see the work progress after so much planning.
"We continually strive to offer our dinosaur fans the best day out here at ROARR! This new interactive experience offers even more dinosaurs to be wowed by"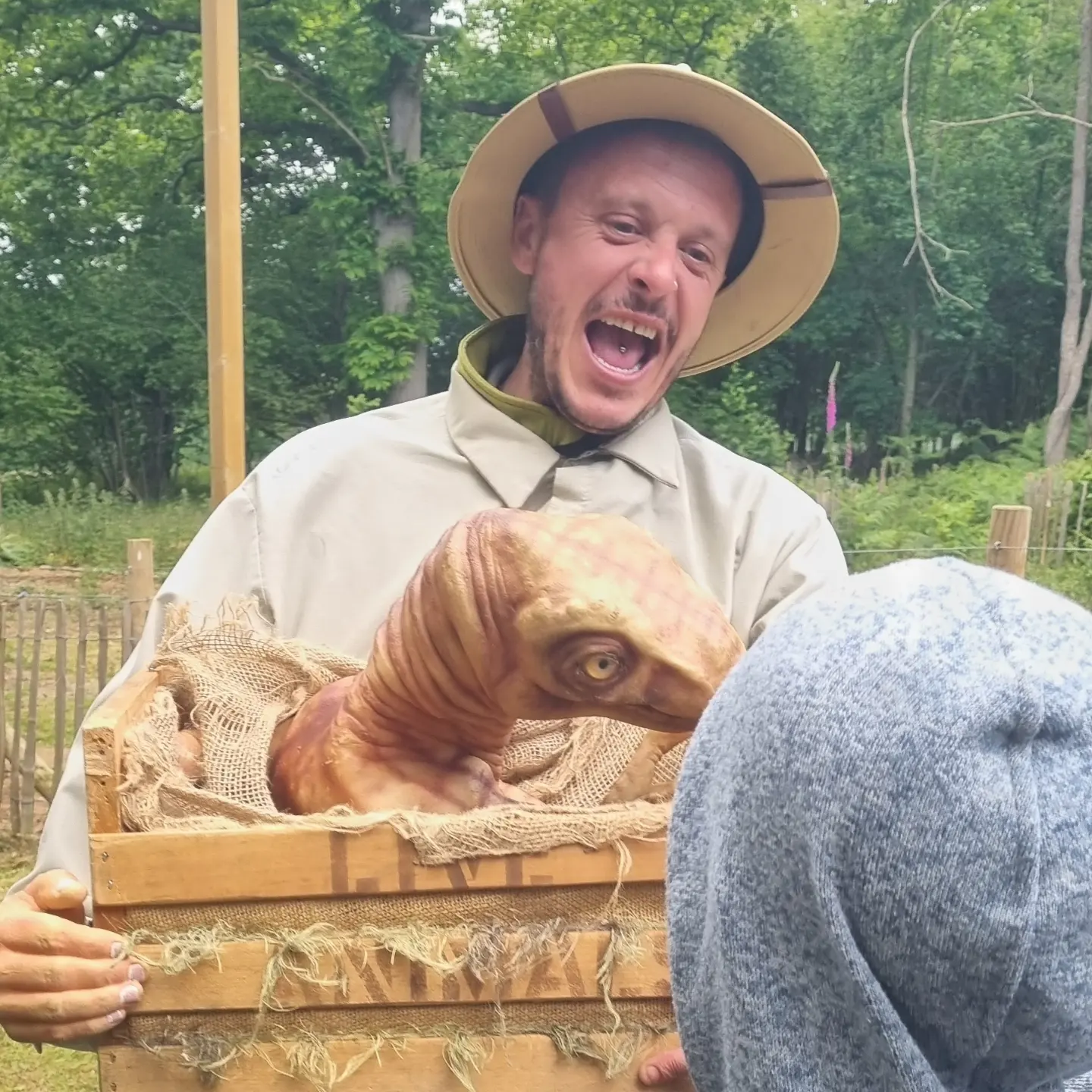 "Dinosaurs have always helped children's imaginations to run wild so being able to walk amongst them in this stimulating attraction will we hope, encourage creative and adventurous minds to build their own stories and enjoy a wonderful family day out together in the outdoors."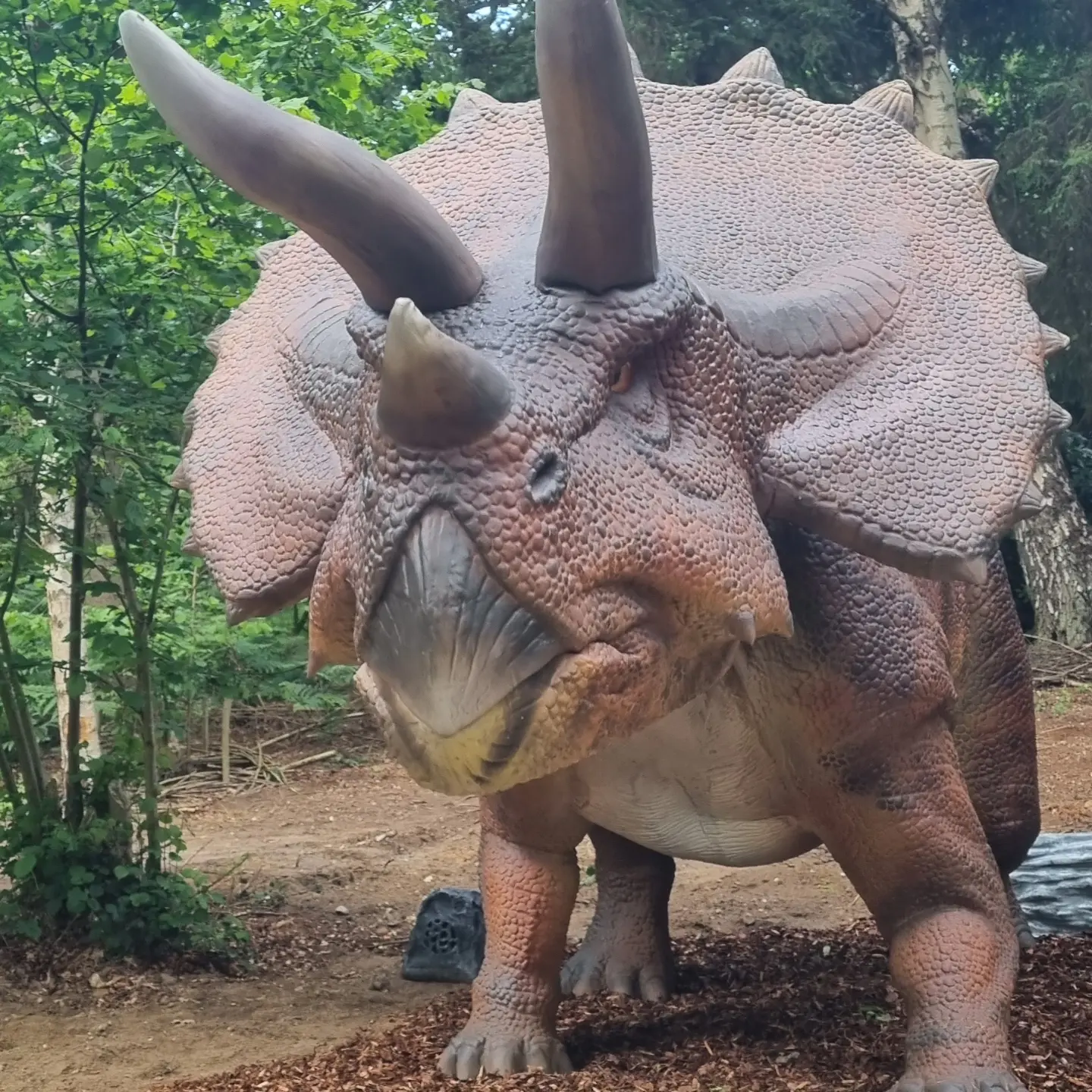 Valley of the Dinosaurs is the latest investment at ROARR! following over a decade of additions to the park – including the opening of Dinomite, ROARR!'s and Norfolk's biggest indoor play area, in 2011, Dippy's Splash Zone in 2016, Predator High Ropes in 2018 and the 224-seat Dippy's Theatre in 2021.
In addition to Valley of the Dinosaurs, ROARR! will also be opening a new experience for its guests – Dippy's Exploration Adventure. Situated in the old church ruins in the grounds of the park, some of the dinosaurs have moved in and made this their new home.
In this new indoor adventure, visitors can explore the dark ruins by travelling through the tunnels and climbing over obstacles to reach the end without disturbing the hungry carnivores.
Our Thoughts on Roarr Valley Of the Dinosaurs
We took Viggo (8), Tyrus (10), Eowyn (13) and Kaide (16) along to take a first look at Valley of The Dinosaurs and they all LOVED it!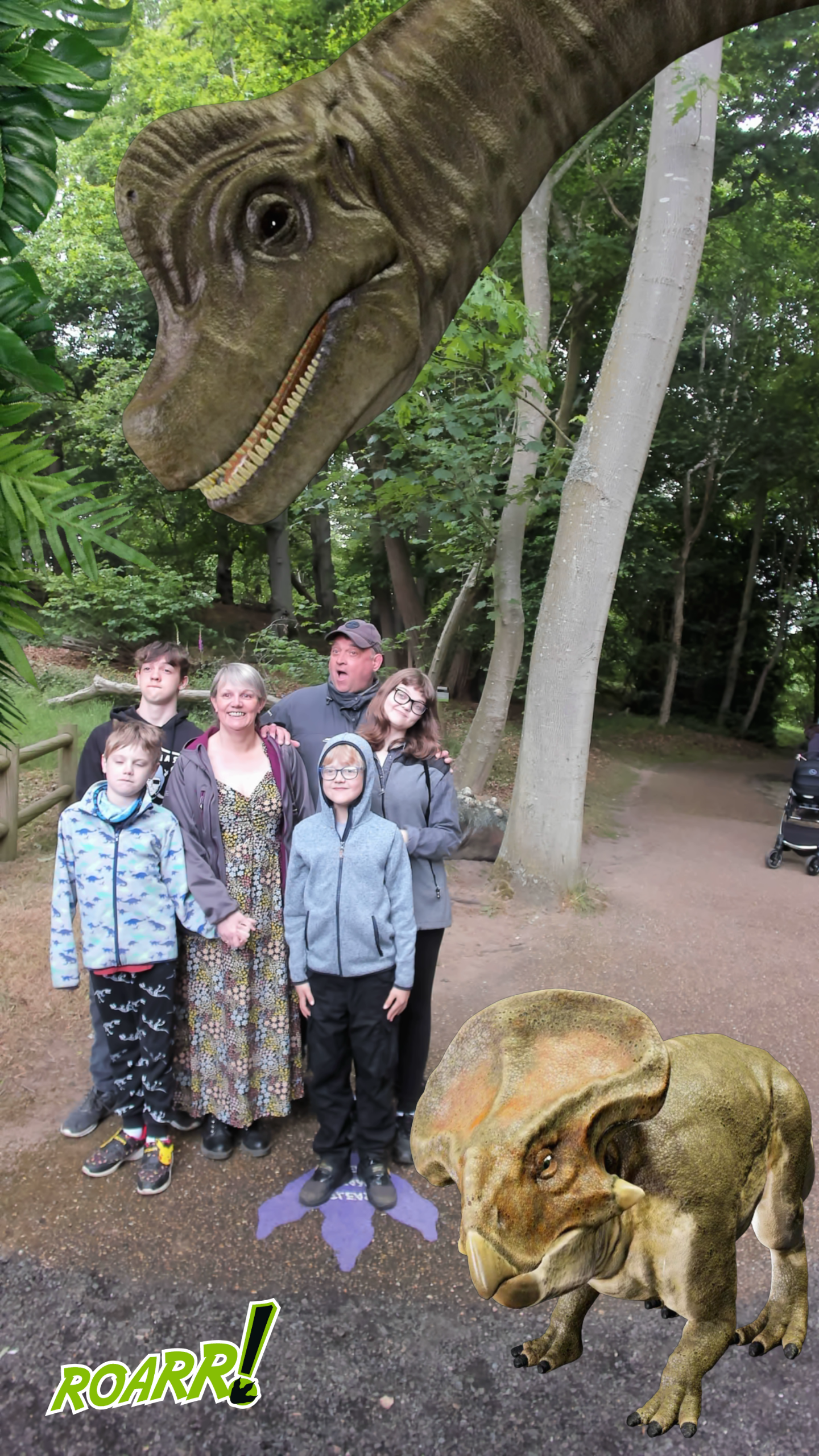 Viggo was totally immersed in the AR points, completing all the challenges and roaring like a Dinosaur along with the baby dinos!
Tyrus has been learning all about dinosaurs during this half term so it was perfect timing and he really studied the animatronic dinosaurs, and adored the Magic Mirror at the end, ensuring we did all three different types of dinosaurs!
For Eowyn and Kaide is was more nostalgic and they were very pleased to locate their favourite dinosaurs from years gone by, they have been visiting the Dinosaur Park since they were tiny, so it was a real step back in time.
The biggest difference for me as a parent was the much smoother, sleeker track, to walk along. I have spent more years than I care to remember manoeuvring various prams and pushchairs through the dinosaur trail, sometimes successfully, other times not so much!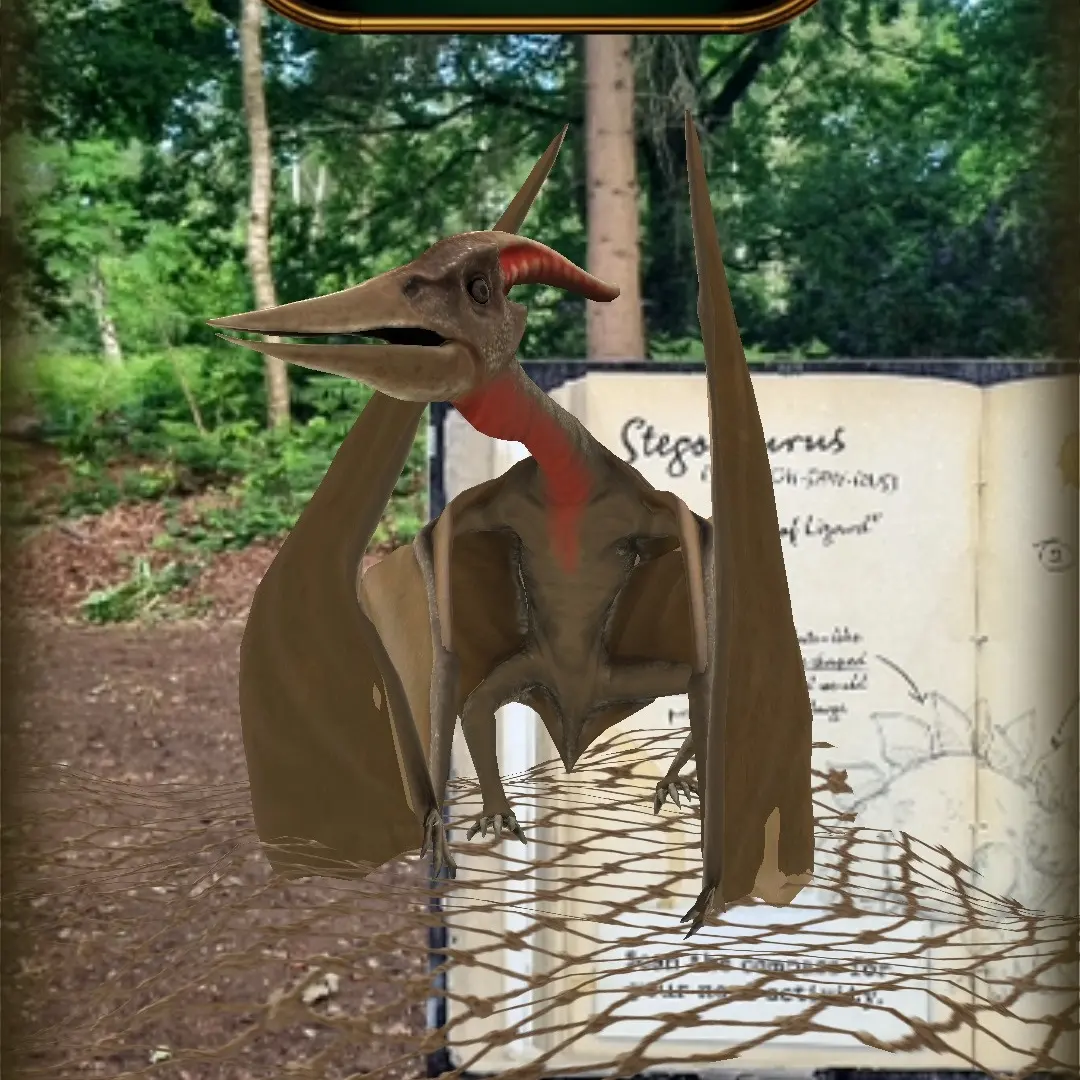 It just adds to the overall enjoyment of the day, which is always fantastic, regardless of the changeable british weather, this attraction just keeps getting better.
Its so lovely to able to have a fabulous dinosaur themed family photo to take away with you without being charged, you have the option to have it emailed to you or downloaded using the QR code, another thumbs up from us!
If you are looking for a fun filled family day out for the entire family, Roarr! is definitely one to consider.
*we were invited along to Roarr! to take a look at the valley of the dinosaurs after the park had closed to the public, all thoughts and opinions are our own*