Last night Neva and I attended the Dreamgirls Tour Press Night at Norwich Theatre Royal, and I am Telling You, I'm not Going to let you pass this fantastic musical up without booking tickets!
Thankfully this show is not for just One Night Only, as they are here in Norwich until 11th June, so grab the Family and Party, Party with the Dreamgirls.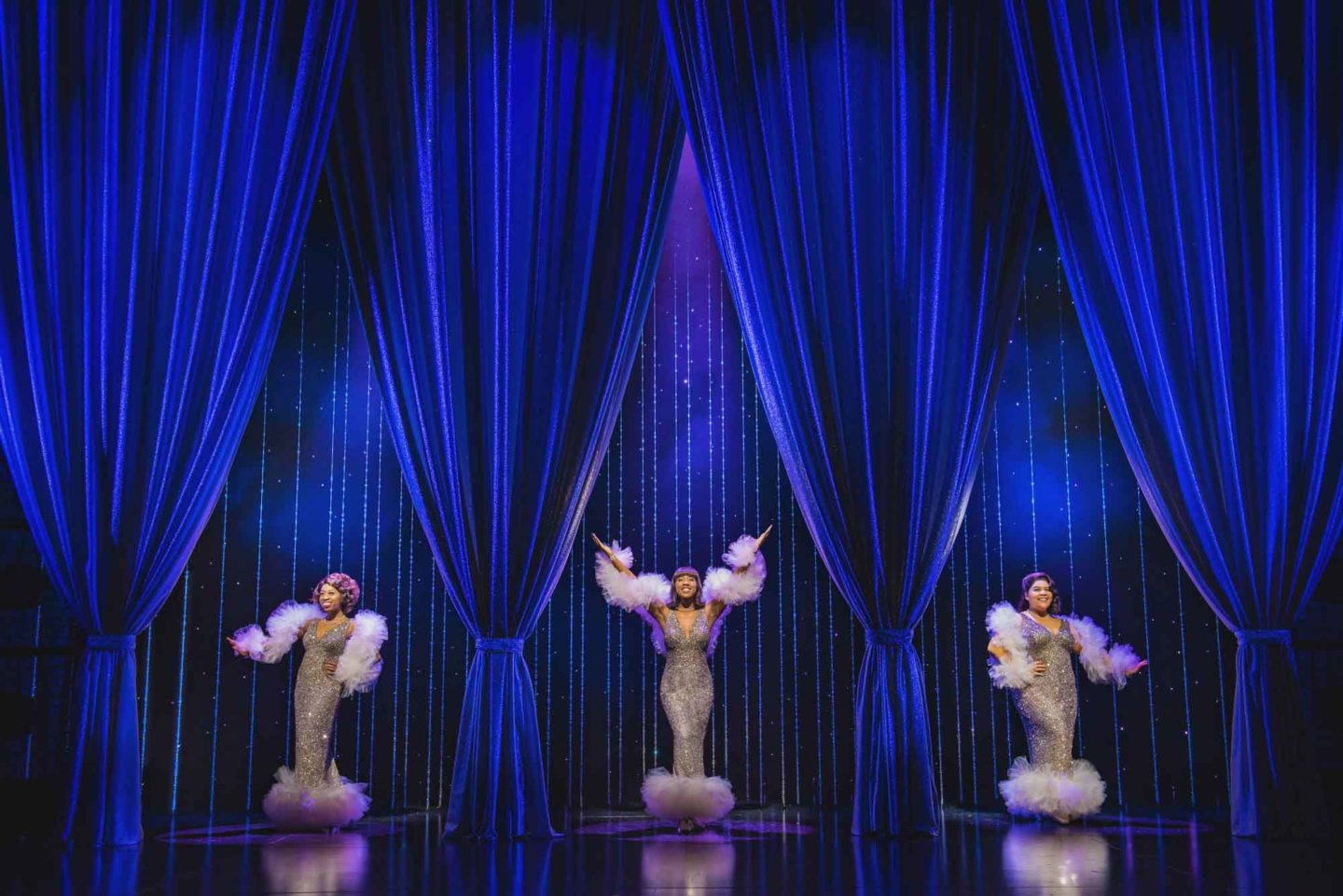 Its a musical extravaganza from start to finish, and be prepared for a very emotional end to the first half! Never in all the years of going to the theatre have I seen a standing ovation at the end of the first half, but it is well deserved for the voice that is Nicole Raquel Dennis as Effie.
Dreamgirls Tour UK 2022
Let your soul sing with the dazzling multi-award winning DREAMGIRLS! Direct from the West End with an extraordinary story and the unforgettable, spine-tingling vocals that send audiences wild.
Meet The Dreams – Effie, Lorrell and Deena – three talented young singers in the turbulent 1960s, a revolutionary time in American music history. Join the three friends as they embark upon a musical rollercoaster ride through a world of fame, fortune and the ruthless realities of show business, testing their friendships to the very limit.
The show starts off with the three girls entering a talent contest, the clever staging and lighting gives the appearance of the actual contest with their story starting to unfold in the background.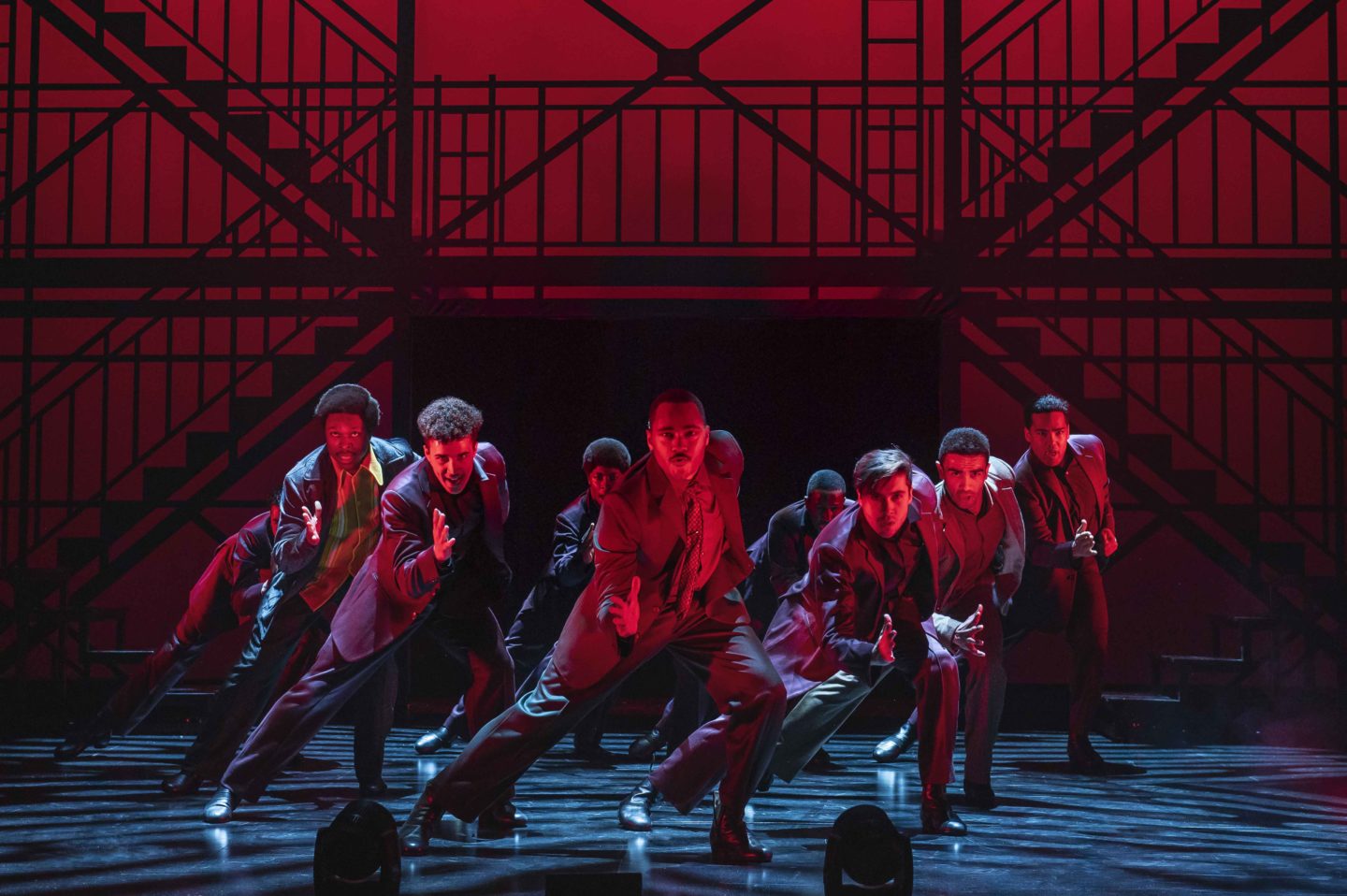 Jimmy Early (Brandon Lee Sears), a crazy, gyrating, bundle of energy with rubber limbs (once you've seen it, you'll know exactly what i'm talking about!) , has lost his backing singers due to them walking out, and its beautifully orchestrated that the girls don't win the contest so they are available to take their place.
Under the management of Curtis Taylor Jnr. (Dom Hartley-Harris) and with the musical genius of Effie's brother C.C. White (Shem Omari James) they embark on a difficult journey, trying to get recognised in the charts and to overcome the racist music industry of the 1960s.
After some time of supporting Jimmy, their ambitious manager Curtis decides to take the girls down a different route, as a trio, but at the same time swapping the main focus away from Effie to Deena Jones (Natalie Kassanga) and breaking off his relationship with Effie, which causes major friction and an eventual fallout.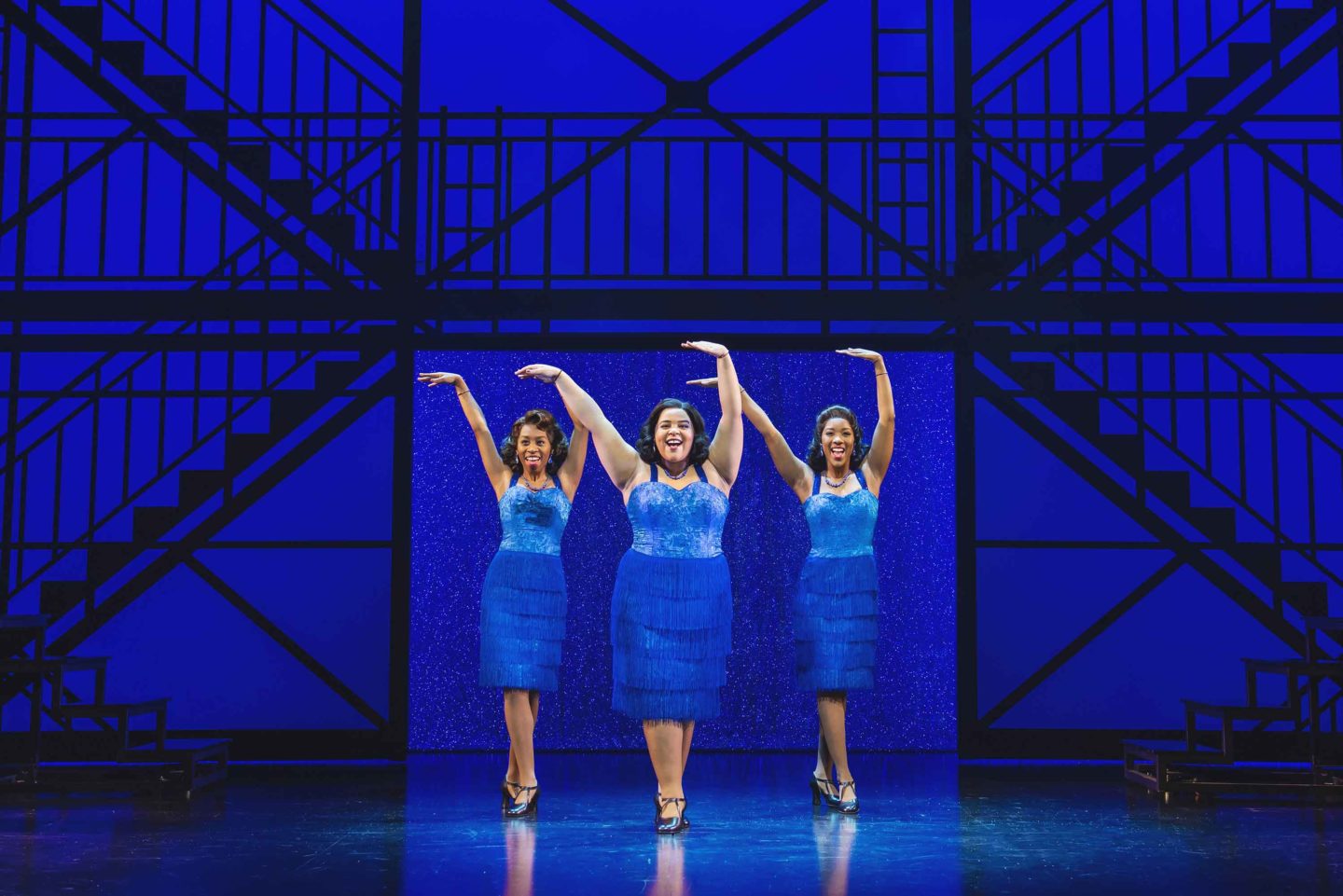 There is no doubt that Effie is the voice of the trio, but her own selfish ambitious and willingness to step on anyone who stands in her way, destroys any true sense of happiness and getting to the top. Yet somehow, she is the one you are willing to make a success and become the star she should be.
Natalie's portrayal of Deena is beautiful, she starts off as a very shy girl, happy to be in the background, and blossoms into a kind, level headed woman who has her own thoughts and opinions and won't be told how to behave.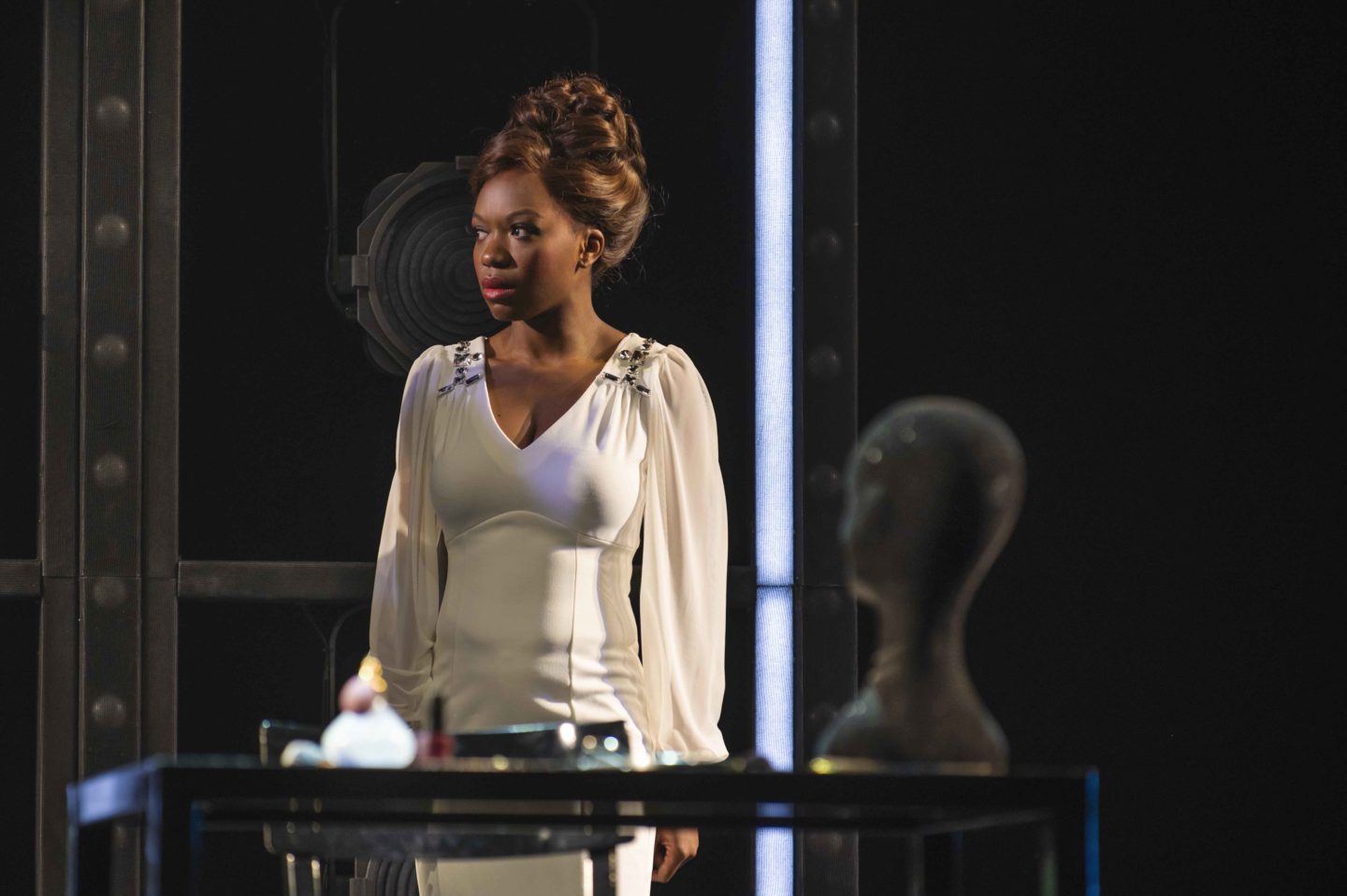 One of my favourite characters was definitely Lorrell Robinson (Paige Peddie) who was warm, adorable and very funny throughout, yet was the glue that really held them together, she started off as a starstruck teenager to Jimmy Early and grew into a strong independent woman, who was able to make difficult choices, as she knew it was the right thing to do.
The staging and lighting were amazing and set off the sparkly costumes beautifully, you really felt like you were there with them at their shows in Vegas!
Running time: Approximately 2 hours and 35 minutes inc interval
Age recommendation: 8+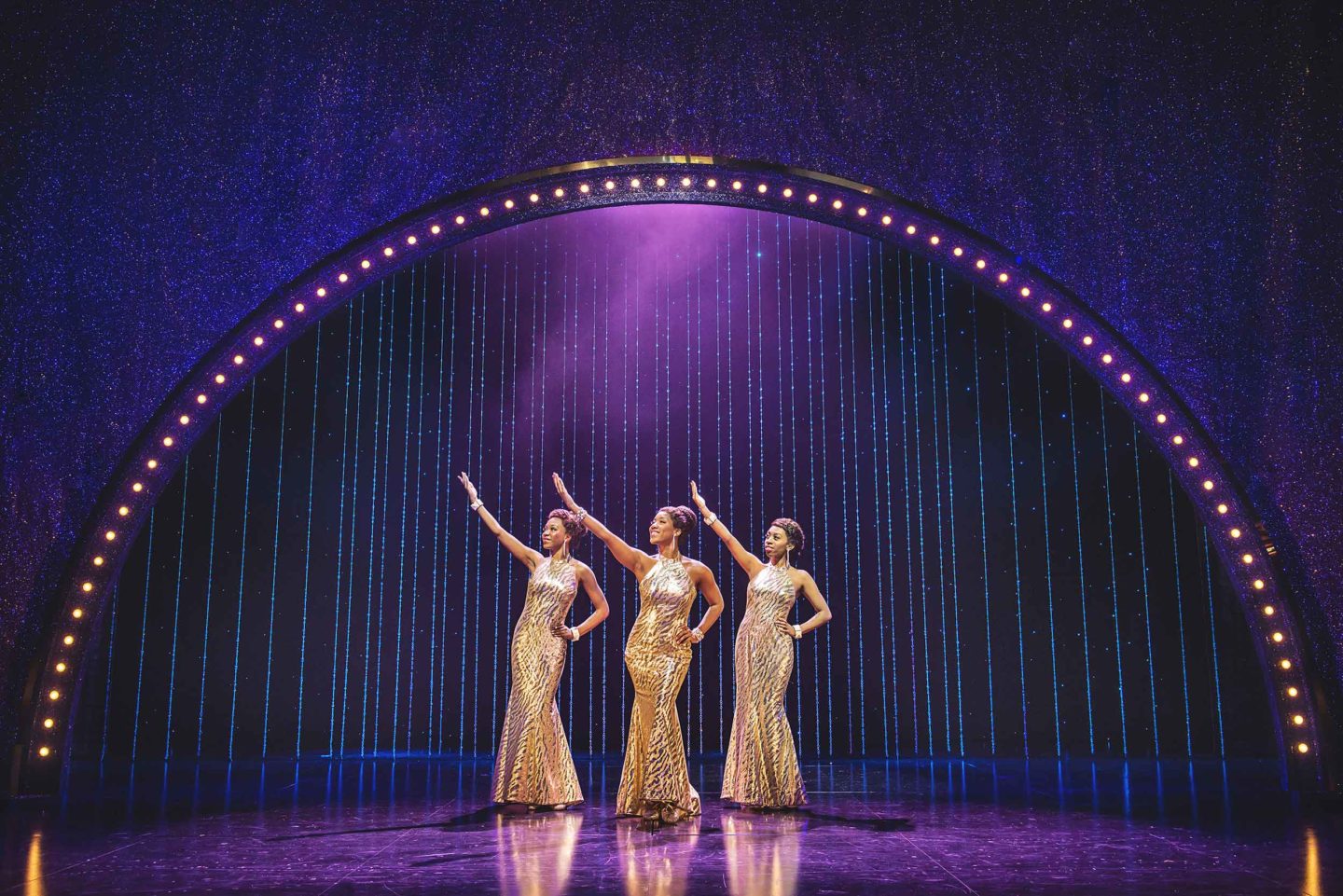 Do not miss this chance to see this fantastic show, Tickets are available from Norwich Theatre Royal HERE
If you are reading this and you're not local to Norfolk, there are lots of other tour dates and locations still to come check out the Dreamgirls UK Tour
Don't forget if you love Norwich Theatre Royal, their new theatre friends scheme has launched, perfect for the next show Private Peaceful