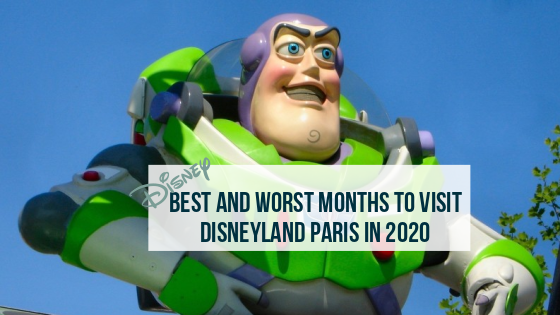 Best and Worst Months To Visit Disneyland Paris
Disneyland Paris will be ready to welcome you from 2 April 2021
We can't wait to see you again! Between now and the reopening, we are doing everything we can to make your next visit a dream come true. Explore our many magical worlds, choose from 50 attractions, and enjoy privileged moments with our beloved Characters.
To provide guests with maximum flexibility, new booking conditions are now available. Find information about the reopening of Disneyland Paris.
When Is The Best Time To Visit Disneyland Paris ?
Disneyland Paris is a truly enchanted park. It's classic Disney with a twist, and full of improvements and embellishments over the original. It's a gorgeous park to visit any time of year; and even better, It never gets overly crowded. At least not when compared to the US parks.
When you think about the best and worst times to visit parks, you usually want to consider crowds as a factor.
Weather and the number of open attractions and shows are also factors. To a certain extent this is a very personal thing, as you will want to avoid the parks when your favourite attractions are scheduled for refurbishment. Aside from that, here is a general guide on when to visit Disneyland Paris .

Best Time to Visit Disneyland Paris
In general, January and March are the best months to visit Disneyland Paris in 2020 if you want to avoid crowds. However, crowds are not as big of a worry as other aspects of your visit, such as available attractions. Having said that, September is also particularly light.
Summer months are when to visit Disneyland Paris in 2020 if you want to have the most entertainment available to you. This also goes for the seasonal events of November-December.
The most agreeable months to visit Disneyland Paris are May, November and January during the week.

When Not to Visit Disneyland Paris
Disneyland Paris can become very cold depending on the season. If you prepare ahead of time and pack appropriately, you can avoid potential negatives due to weather. If you have a strong preference for warm or cool air you may choose to visit during summer or autumn months.
The months with the lowest and highest temperatures happen to also be the busiest months with the most attractions and entertainment available. Keeping that in mind, If you want to enjoy the seasonal magic at Disneyland Paris in Christmastime. It's best to avoid the latter half of December, or November.
The most crowded months in the year have the fewest low attendance dates and the most passholder blockout dates. July and August are particularly busy. These are the summer months to avoid if you can. The third most crowded month in Disneyland Paris is October.
On the subject of weather, if you want to avoid rain during your visit you should not visit in May. May statistically has the most rain each year out of any of the other months.