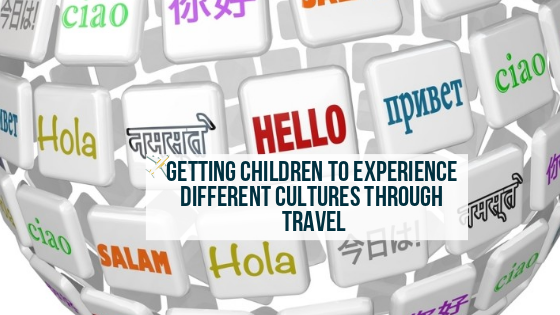 Getting Children to Experience Different Cultures Through Travel
In an age where there's such a diverse mix of cultures, it's important to make sure children understand the history behind them, so they can approach situations in life with more of an open mind. Travelling to countries with rich culture, can also create a better travelling experience for the parents too, so the benefits really do work for the whole family! Whether it's close to home or somewhere further afield, travelling to different destinations can help expose your children to different cultures. Not only is it extremely beneficial to them, but it can be a lot of fun for the whole family with memories sure to stay with you for a lifetime.
Unique learning experiences
There's no better way to learn about the history behind different destinations or cultures, than learning about it first-hand. Travelling can really be the best education, so it's something worth investing in, for the whole family! Seeing the sights and taking in the surroundings can help emerge your children in the history, it's so much more engaging than learning about it from a text book. Booking onto local tours and making the most of the knowledge from local guides can make such a difference in getting an authentic and valuable experience.
Meet new people
Travelling to different countries helps introduce your children to lots of interesting people, from all walks of life. Getting the chance to meet people with different backgrounds allows them to appreciate their own culture and help see things from different perspectives. In recent years, studies have shown that travel also has a positive impact on children's education and meeting new people can help with social skills. This is a great skill to have, especially as they grow up, it's likely they'll come across people from a variety of cultures.
Helps to encourage travel
Going on family trips to places far and wide can help your children to fall in love with travelling and exploring new cultures and destinations. Having a desire for travel is a great passion to have, as it keeps you curious and open to new things. If you're looking to travel somewhere a little different, then taking a luxury holiday to Japan could be a great way to explore somewhere unique that's packed full of culture and history. Once your kids get the taste for travel, they'll be sure to be more encouraged to be travellers themselves when they get older.
Open minded
Being introduced to different cultures can leave your children being more open minded, especially when it comes to travelling and meeting new people. Interacting with different environments and the people within them, can help shape positive thinking within children, so helping them to explore as much as possible is key. An appreciation for the environment around them and how to treat different people is a skill that that will always come in useful, in many life situations.
So, there are some of the benefits of allowing your children to experience cultures through travelling! Let us know you have any travel plans with the family coming up, we'd love to know where you're going next
This is a collaborative post