As you know from our other posts, we LOVE camping, its perfect for our larger than average family and we can take Bree without without having to worry about here whilst we are away, but so far we have only camped in the UK, the lovely Breanne over at Family Camping Europe gives us all the reasons why camping in Europe should be our next place to visit.
Best Family Camping Europe Options
When you're part of a large family, the idea of exploring outside of the UK feels more like a nightmare than the idyllic break you expect from a holiday. It's costly, chaotic and quite frankly – not all that appealing.
However, if you're looking to explore Europe, camping is definitely the way to do it. There are many reasons why camping is an option for everyone, but today I want to discuss why it's the best holiday choice for larger families.
For many years I have worked on and holidayed on a broad range of campsites. I've camped as part of a couple, on my own, with friends, as a family of 3 and occasionally as part of a large group.
In 2019 we went on a big family camping trip to Camping La Croix Du Vieux Pont, about an hour away from Disneyland. In total there were 8 of us staying together in one accommodation unit. Me and my husband Mike, My brother, his wife and their two children, plus my mum and nan.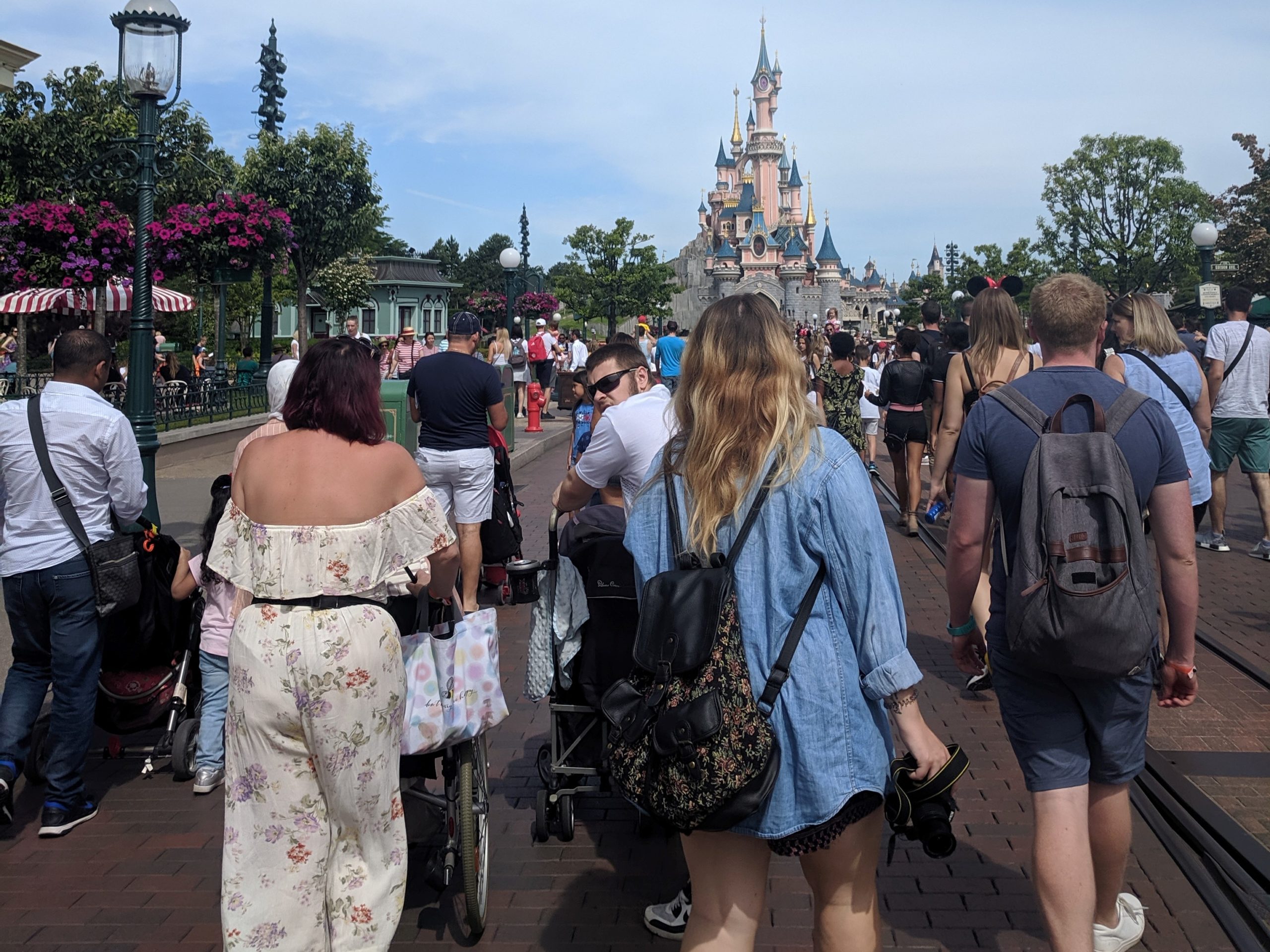 Why did we choose a campsite as the best way to holiday in Europe?
The Cost:
The main reason larger families opt for camping holidays to explore Europe is simply that it works out a whole lot cheaper.
Unlike hotel resorts, you usually pay per pitch/mobile home with camping and not per person. So for larger families, this really is a massive perk.
Most 3 bedroom mobile homes can comfortably fit at least 8 people. That means a family of 8 can go on a camping holiday for the same price as a family of 3. And as for tents? Well, you can get some incredible structures for large families.
There's also the fact that with the Eurotunnel from the UK, it works out a whole lot cheaper than flying with a large family, especially during the school holidays. That's because, like the campsite accommodations, you pay per vehicle and not per person.
Then there's the cost of food. Whether you're tent camping or mobile home camping you can't deny it's cheaper to eat than if you stayed in a hotel.
Having your own kitchen facilities in a mobile home or a bbq on your pitch means you can cook your own low-cost meals. It also means you don't end up eating out in restaurants every night.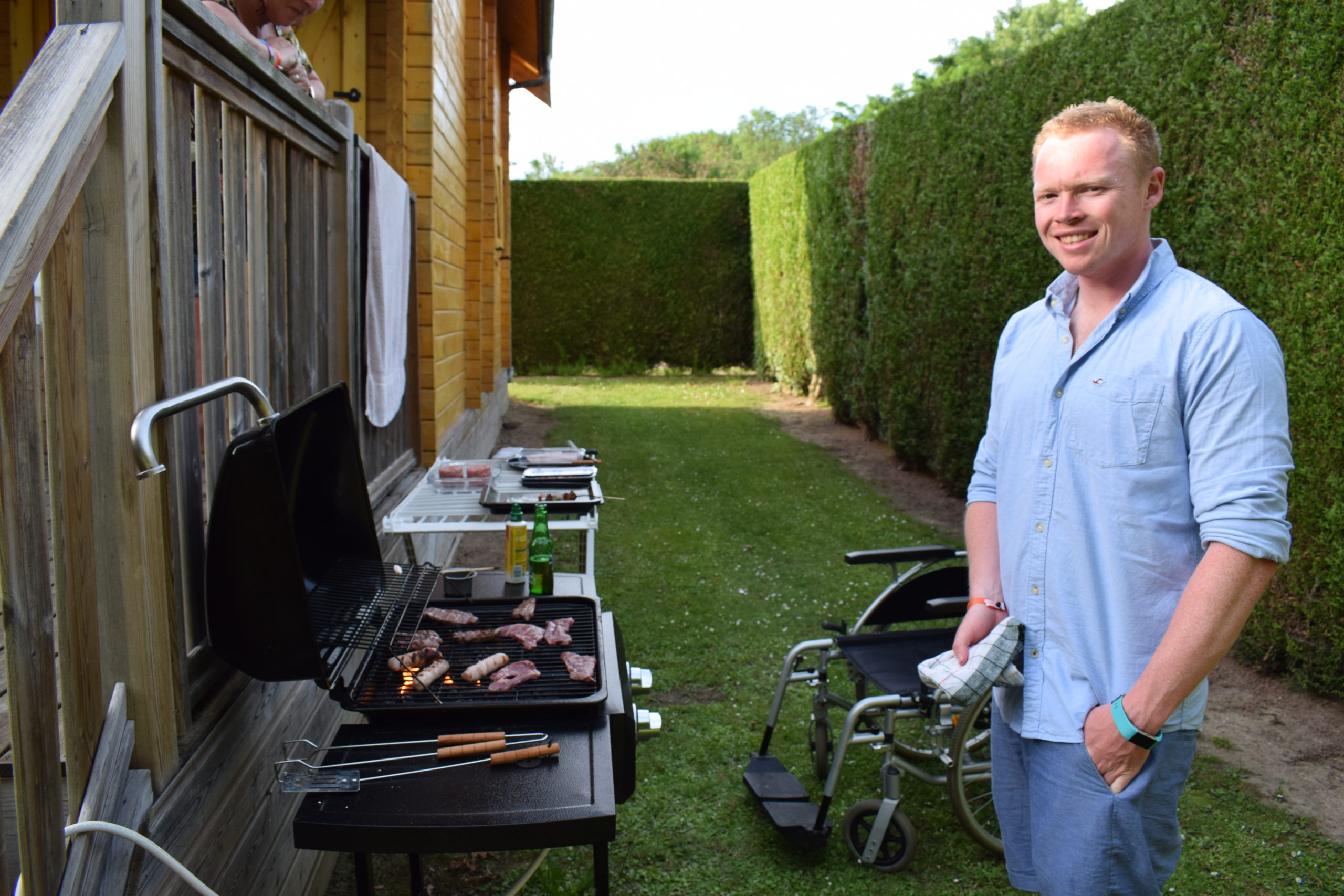 You Can Share The Space:
Having worked in hotels, I know that larger families generally have to book more than one room, which can't always be placed together. It was a complaint I received almost daily.
Staying in a mobile home or tent means you can all spend time together, be in the same place and not have to walk miles to find each other's rooms. You can live together, eat together and spend some good quality time together as a family.
You Don't Have To Pack Your Whole Wardrobe:
This may seem like a strange reason, but I'm serious. When we go camping, we tend only to pack 3 outfits each, swimwear and pyjamas. That's because pretty much every campsite will have a washing machine available and they are really inexpensive.
With a large family, you can save so much space in your luggage by packing fewer clothes and using the washing facilities available. You can even go rustic, and hand wash your clothes if you wanted. It's camping, and it's ok!
There's so much pressure from hotel holidays to dress perfect, look perfect and never be seen in the same outfit twice – but camping is far from that. It's much more relaxed, and no fancy dresses are necessary.
Freedom To Run Around And Explore:
Unlike hotel holidays campsites have so much green space. You have the freedom to run around, picnic in the fresh air and you can even get the whole family together for a game of rounders/cricket/football. It's so much better for larger families to have that vast amount of space.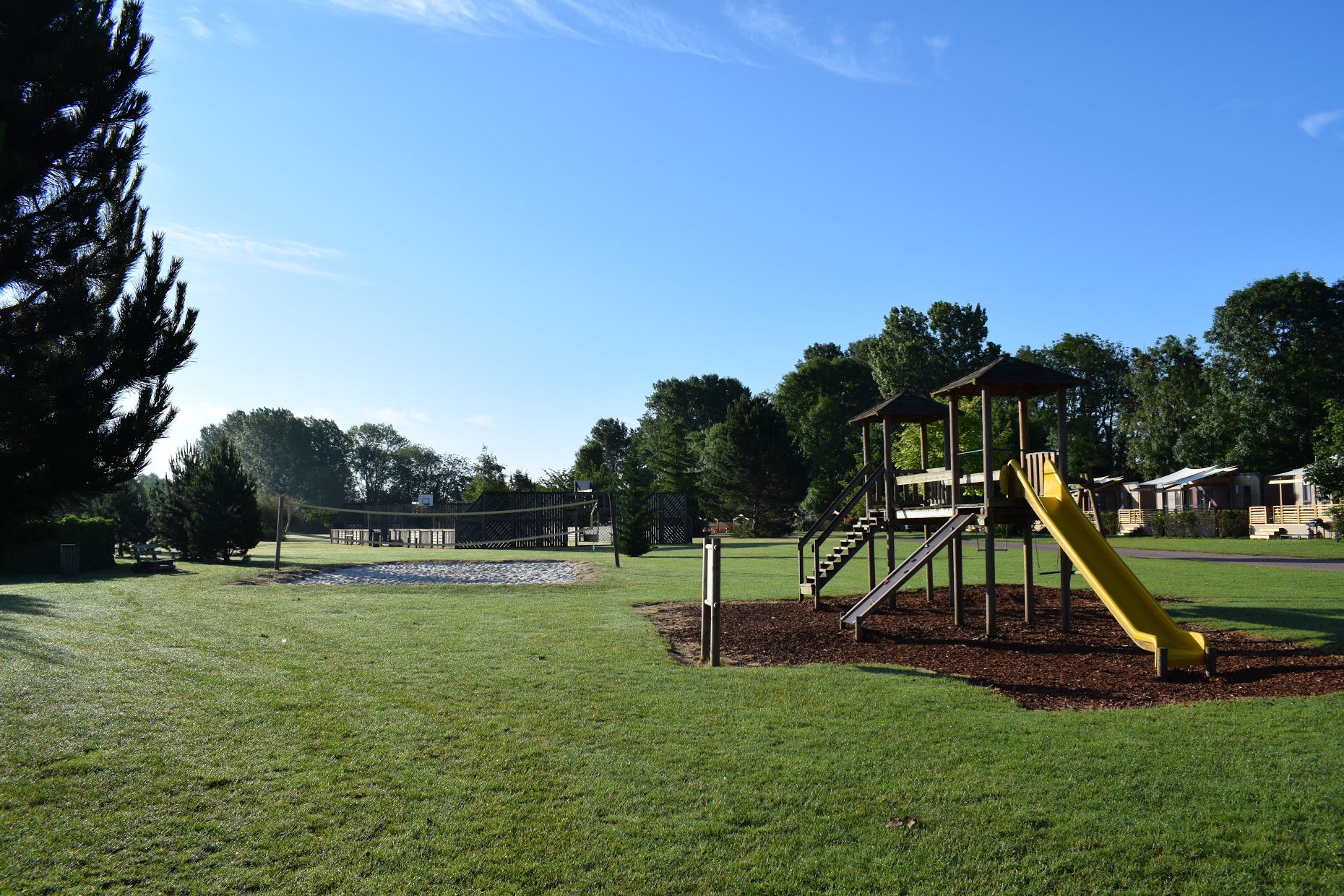 Different Kids, Different Interests:
With all-inclusive hotels, you end up restricted to the same activities together with the same people. With camping, it's completely different. One child may be interested in playing football down at the multi-sports court, another chilling at the pool, one at the kids club and another may be happy just cycling around the campsite. Camping opens up the opportunity for every family member to explore their own interests.
Bond-Building Family Time:
Larger families can sometimes find it hard to split their time evenly between each family member. Now and then you need a good family bonding session. With camping, the evenings are the perfect time to get to know your family.
I know, I know, it's a cliche. Even as I type this, I'm picturing a large family sitting around the fire playing the guitar and singing Kumbaya. Yet I'm serious. Some board games, card games, talking games and telling stories away from screen time and other distractions really is a great way to bond.
Flexibility:
Most European campsites allow campers to arrive and depart whatever days they like. So if it's not possible for every family member to camp for the whole week or arrives at different dates and times, it really isn't a problem. European Camping allows that flexibility.
More Money Saved On Accommodation, More Money To Spend On Exploring:
Because you've saved so much more money on travel and accommodation with camping, you have more money in the wallet to go and explore the local sights and scenery.
Europe has a lot to offer, whether it's wine tasting in Bordeaux, Roller Coasters at Disney, boat trips to Venice or tomato festivals in Spain. There truly is so much to discover. You'll also find that many of the campsites have offers and vouchers for local destinations.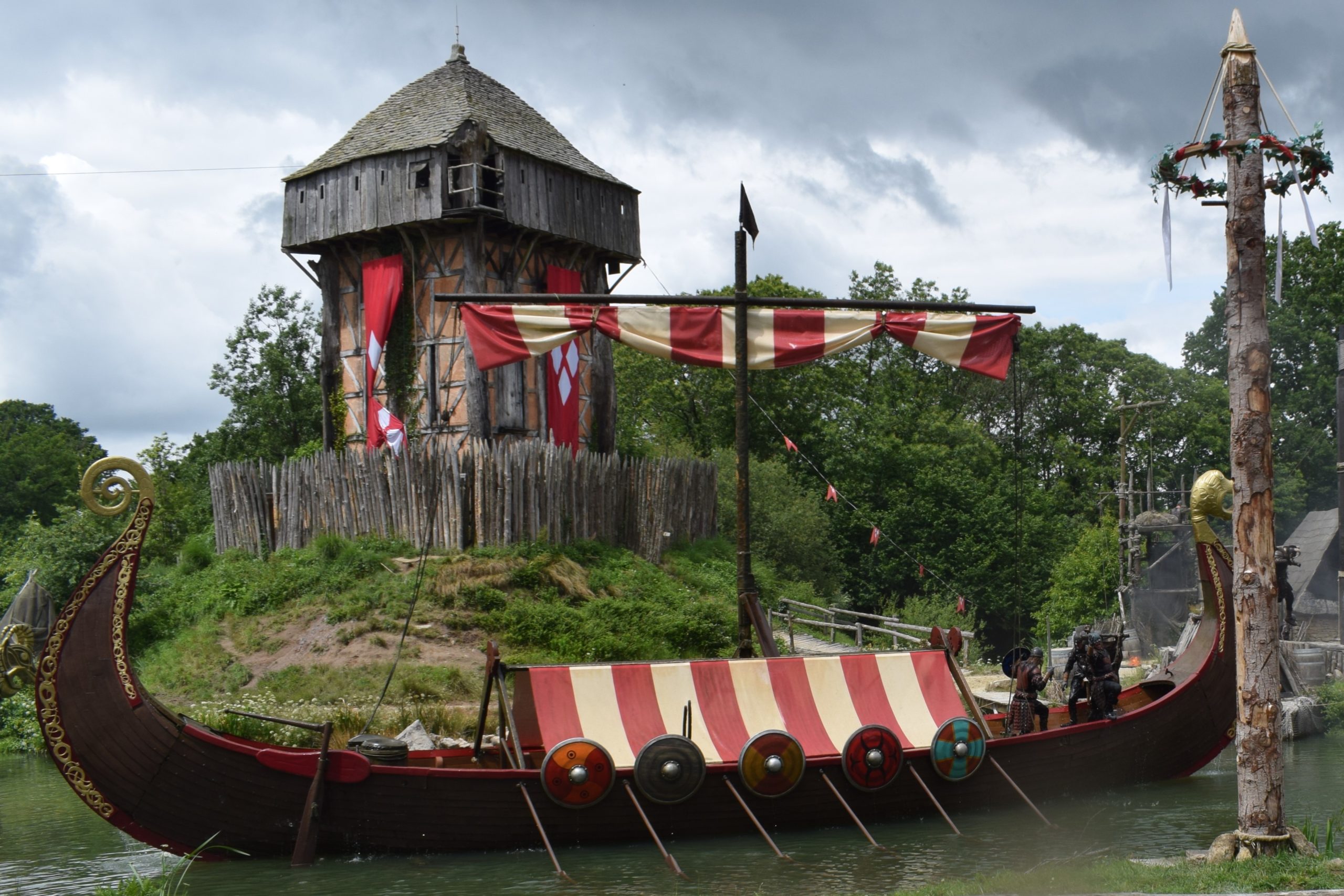 Conclusion:
Wherever it is in Europe you want to explore; you'll find a campsite perfect for your family. Camping is huge here. Almost every town, village or city you go to will have a campsite nearby, and it is honestly the best way to explore the beautiful places Europe has to offer.
There's such a large range of campsite varieties too. From the 5euro pitch up and go sites to the humongous resorts and everything in between you are sure to find the perfect camping holiday for your family.
If you're looking for any help or advice for your European camping trip, please check us out at Family Camping Europe and feel free to join the Family Camping Europe. We're a lovely crowd, and we're always willing to help answer any European camping related questions you may have.