Coastal Holidays Europe – You will have numerous destination options for a coastal holiday in Europe. The continent boasts some of the world's most magical coastlines with long stretches of golden sands, secluded bays, and blue-green waters of the Mediterranean.
With so many incredible destinations for your holiday, picking one can be overwhelming.
If you need help, here are our suggestions for the best destinations in Europe for coastal holidays.
Italy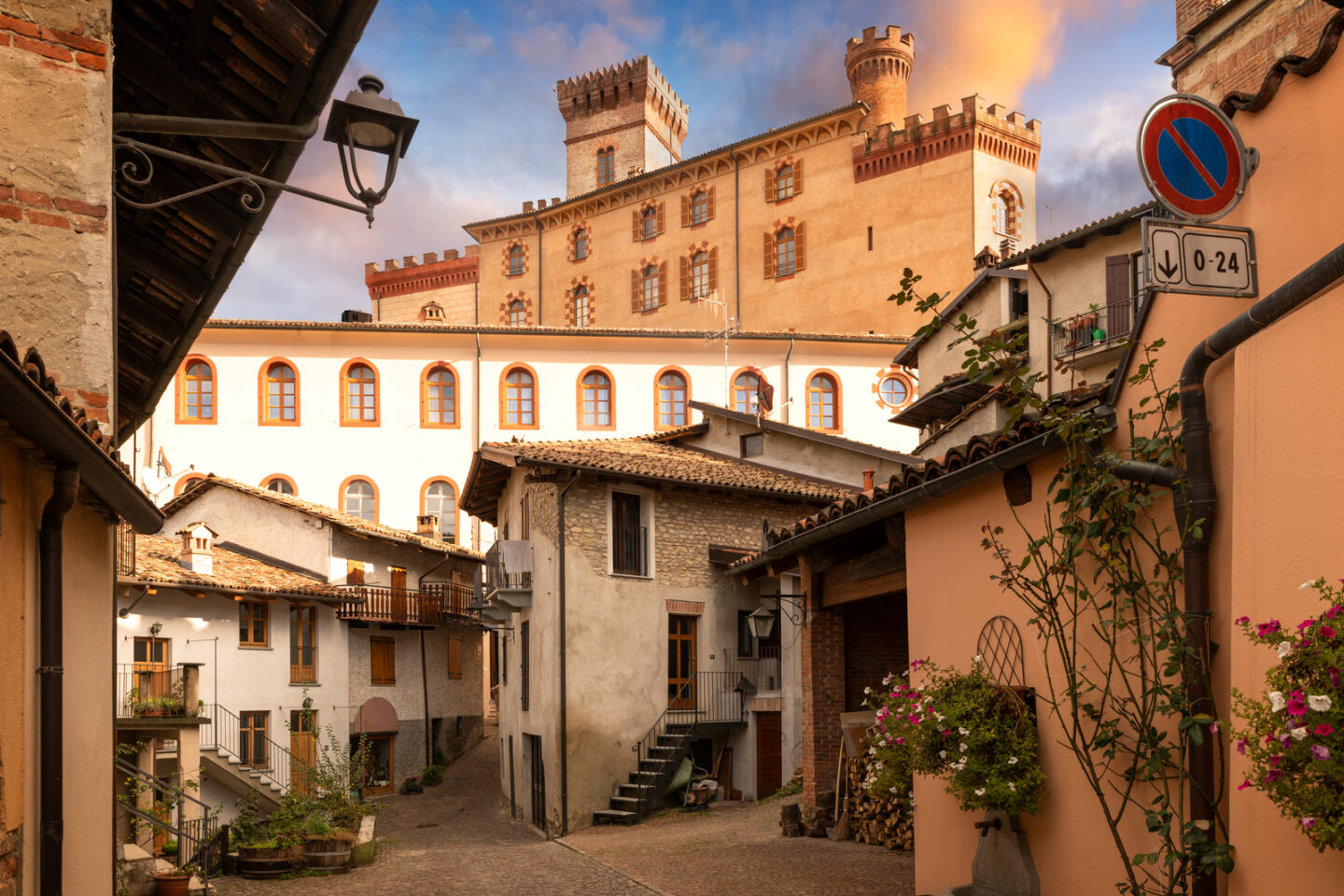 Italy is a stunning, year-round destination offering something for every traveller. While it's most renowned for its rich history, stunning architecture, and mouth-watering cuisine.
It also boasts an impressive variety of beaches, making it one of the best destinations for a European coastal getaway.
Whether visiting for the first time or a seasoned visitor, Italy's beaches will capture your heart with their unique charms.
Sicily, the largest island in the Mediterranean, is home to an array of sandy beaches for soaking up the sun.
The best ones are San Vito Lo Capo, Calamosche, and Mondello. Aside from the beaches, Sicily will delight you with its scenic vineyards, beautiful cathedrals, and incredible architecture.
After a day spent at the beach, take the time to explore and visit famous sights like the Palermo Opera House and UNESCO Baroque churches in Noto and Modica.
With incredible scenery, delectable food, and picturesque beaches, Puglia offers everything you need for a relaxing coastal getaway in Italy.
Some of the most beautiful spots for beach lovers are Otranto and Polignano-a-Mare. The Gargano peninsula is also a stunning destination with a breathtaking coastline stretching over 200 kilometres.
It's a paradise for beach lovers, thanks to its rocky coves and sandy beaches, surrounded by lush forests.
Romania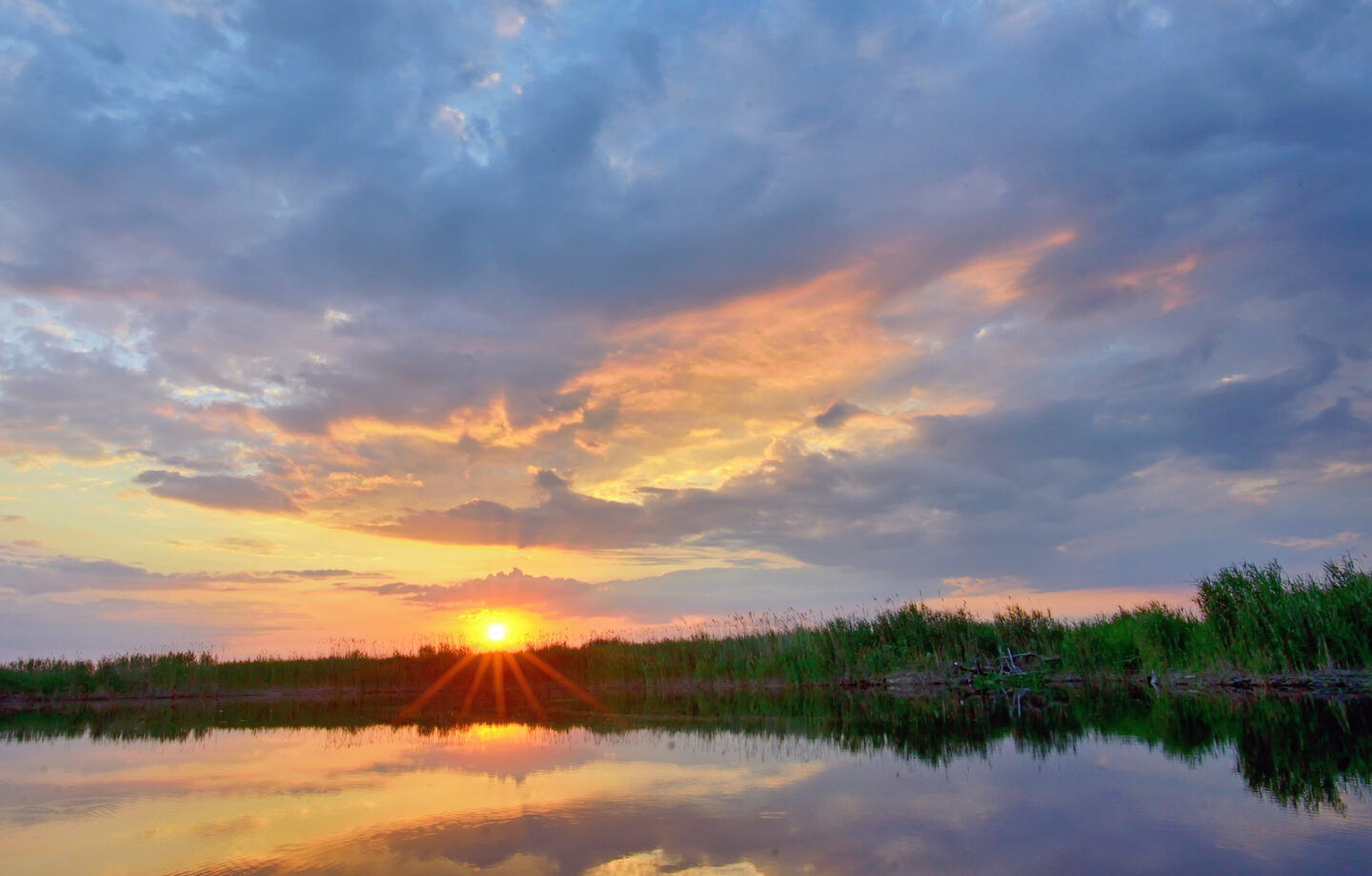 For those looking for an alternative to the usual European coastal destinations, Romania's Black Sea coast and the Danube Delta offer a unique blend of natural beauty, recreation and fun and a variety of options for any budget.
The most popular resort of Mamaia is perfect for water sports, vibrant nightlife and luxurious holidays. In contrast, Vama Veche in the South is preferred by free-spirited travelers looking for a non-commercial way to enjoy the seaside – but with all the amenities. And the resorts of Eforie Nord and Neptun are perfect for family holidays.
But the experience doesn't end on the beach. Extend your trip to the Danube Delta, a UNESCO World Heritage site and one of Europe's most significant wetlands. Here, you can explore a labyrinth of waterways, lakes, and marshes teeming with over 300 species of birds and 160 species of fish. And the wild beaches of Vadu and Sulina will impress you.
So whether you're into bird-watching, fishing, or simply cruising through its intricate channels learning about Mother Nature, the Danube Delta adds an eco-adventure twist to your holiday on the Romanian Black Sea Coast. With so much diversity, I think it's safe to say Romania is an undiscovered gem for most travelers!
Portugal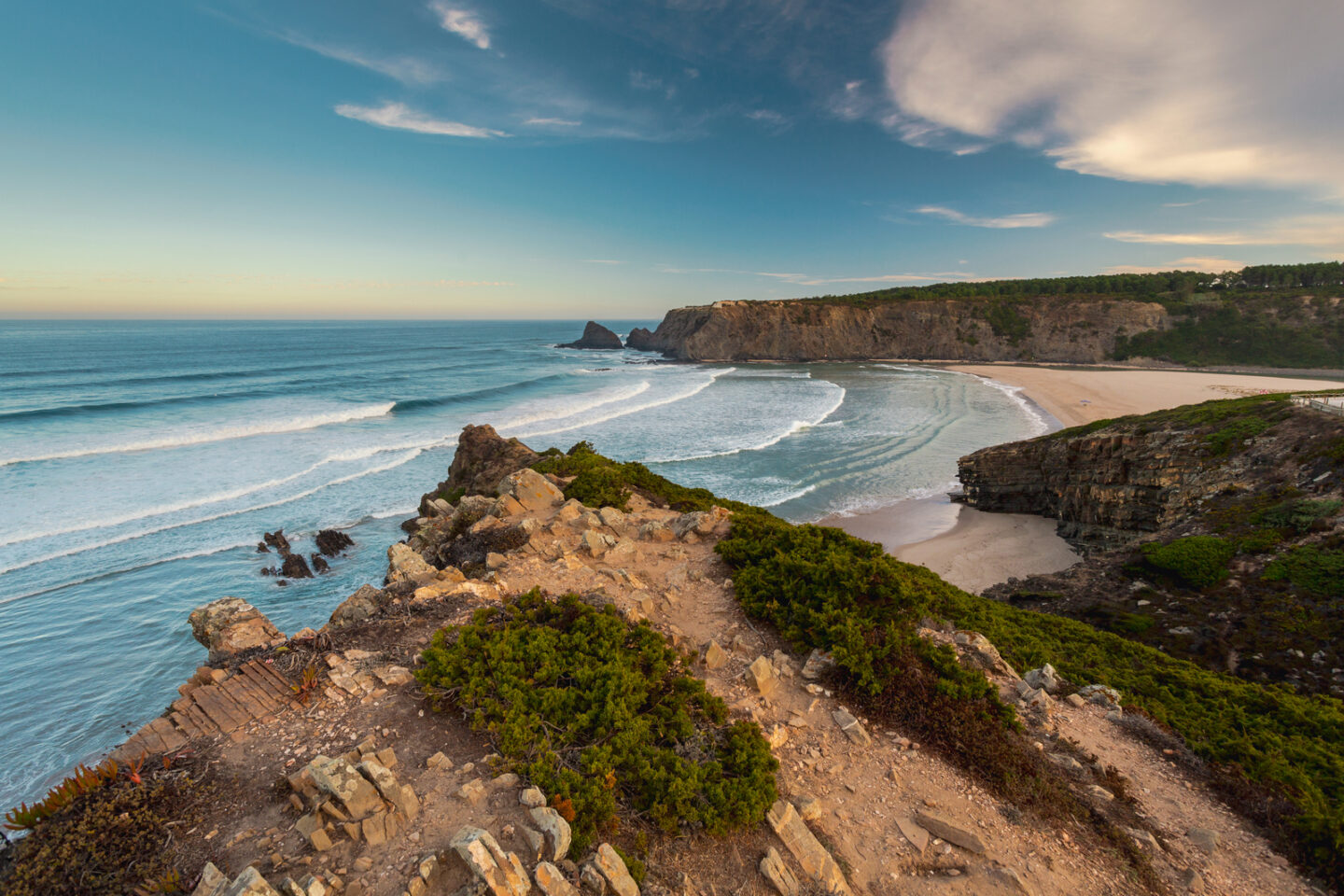 Bordered by the Atlantic Ocean, the beaches of Portugal are some of the world's most beautiful. Whether you prefer to swim in calm, crystal-clear waters or ride the giant waves, Portugal has that perfect beach waiting for you.
The southern coastline of the Algarve is a firm favourite among beachgoers, often packed with visitors. Meanwhile, the western coast is much calmer and quieter.
There are also some lovely places to stay in Portugal by the sea, providing excellent coastal views for those visiting here.
Families seeking calm waters should head to Forte do Paço beach in Porto. Featuring an unspoiled 800-metre stretch of fine white sands, Forte do Paço has shallow pools of warm seawater forming under granite boulders, creating an ideal paddling pool for your little swimmers. Be sure to check out the ruins of an 18th-century fort nearby.
If you're heading to Portugal for a surfing holiday, Bordeira Beach in the Algarve is the place to be. Backed by sandy dunes, rugged cliffs, and a river, Bordeira Beach has three kilometres of golden sand with crashing waves.
You can access the surrounding cliffs through a tarmac road, offering the perfect opportunity to admire the most breathtaking sunsets.
Spain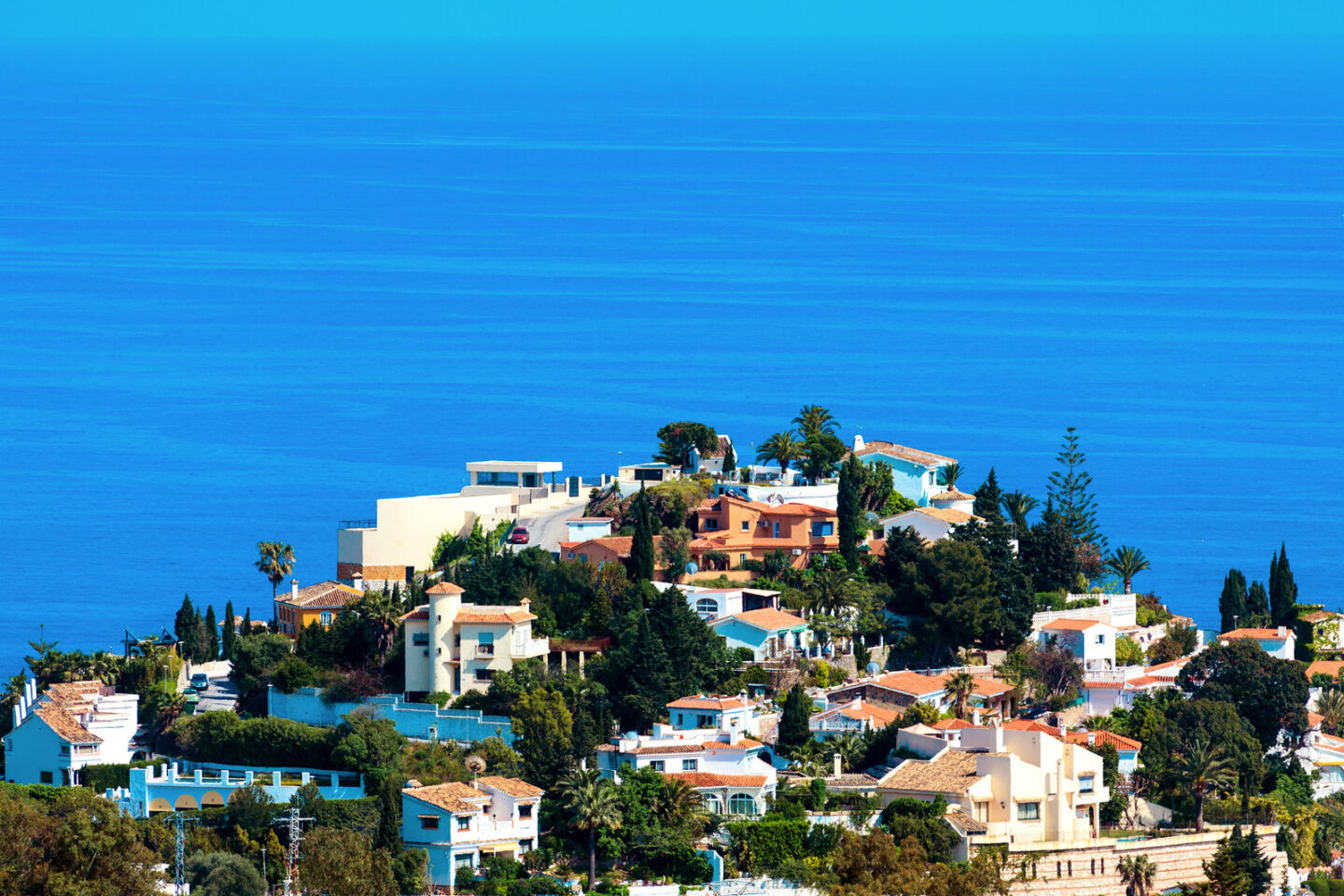 Spain has several miles of coastlines, surrounded by the Bay of Biscay and the Balearic Sea. In addition, the country has several small islands close to the coastline, making for an exceptional coastal getaway.
Whether you prefer to swim in a quiet and secluded cove or enjoy water sports at lively beaches, Spain has something for you.
If you're in Barcelona, visit Sitges, a perfect spot for those who want to escape the city's hustle and bustle.
Scattered over Costa Dorada, Sitges lies along the Mediterranean coast and is home to several different beaches, from family-friendly options to massive sandy beaches bustling with tourists.
Santander is a lovely coastal city in Northern Spain that offers an ideal spot for enjoying a fun-filled beach getaway.
Its beaches are a favourite summer getaway for Spanish kings during the early times. It is home to a historic Magdalena Palace and a medieval city centre bustling with tourists.
If you travel north of Barcelona, you'll find the coastal region of Costa Brava, an incredible coast home to lavish seaside resorts and charming fishing villages.
The beaches of Costa Brava offer the perfect spot for relaxing and letting loose as you listen to the ocean's soothing waves.
England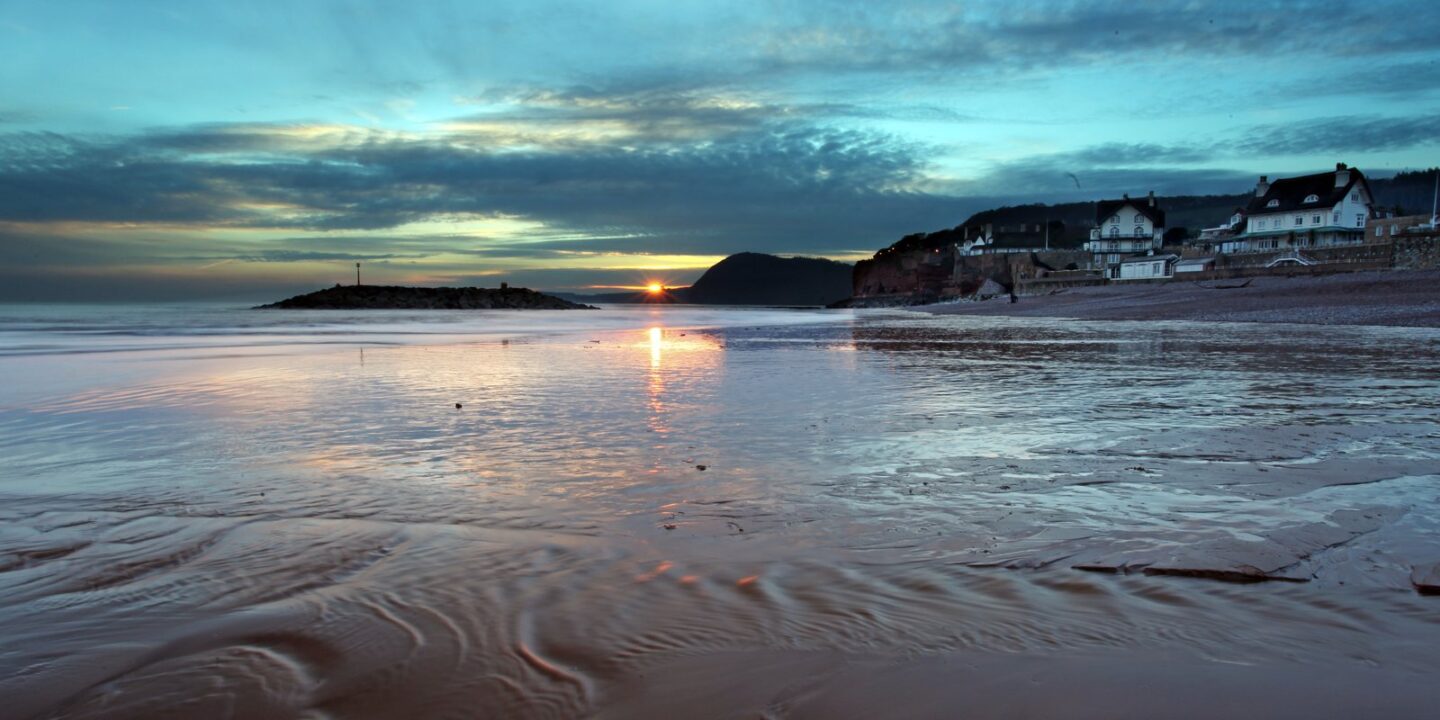 England is brimming with stunning beaches begging to be explored. From the golden sands of St Ives to the rugged shores of Devon, England has diverse coastal destinations that will leave you relaxed and rejuvenated.
It is also an excellent choice for those looking for somewhere to stay with their dog, as there are plenty of pet-friendly beaches and attractions here.
St Ives is one of England's most popular resort towns, and it's easy to see why. It boasts an impressive selection of beaches, attractions, and experiences.
Thanks to its laidback vibe, the town is home to artists, surfers, and other bohemian types. Check out the famous art gallery, Tate St Ives, and sign up for a surfing lesson at one of the town's surf schools.
Ilfracombe in Devon may not be as famous as St Ives as a coastal destination in England, but this charming town has plenty to delight holidaymakers.
The lesser-known coastal destination features a quaint seaside with a lovely promenade and craggy cliffs. In addition, the seaside town is home to several award-winning restaurants, so you can expect to indulge in mouth-watering dishes on your getaway.
Ilfracombe is also home to many family-friendly destinations, making it an ideal place to take the kids, such as the Aquarium in the harbour and the Watermouth Castle.
France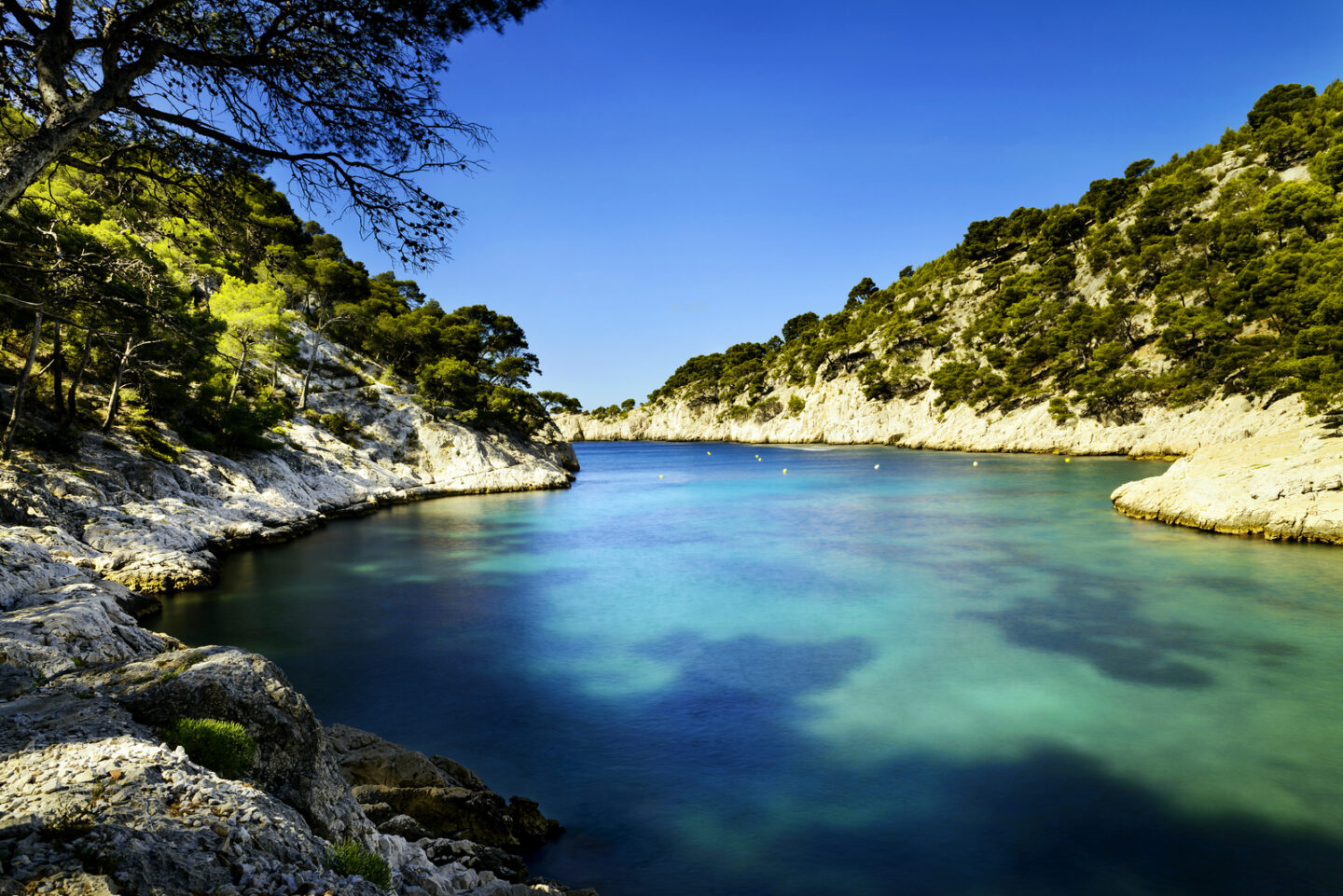 Boasting over 2,000 miles of coastline, it's not surprising that France is one of the best destinations in Europe for coastal holidays.
From the coastal cities of Southern France to those in the north, jutting up against the English Channel, you'll be spoilt for choice on your beach getaway to France.
Marseille is home to large sandy beaches with a lively atmosphere, making it a top destination for a beach getaway in France.
The picturesque coastal city sits in the Mediterranean and has some of the country's most excellent beaches.
Aside from the beach, it has attractions like the Museum of European and Mediterranean Civilisations and a fantastic variety of restaurants.
When visiting Northern France, head to the seaside resort town of Trouville-sur-Mer. It has vast expanses of beach, backed by rugged hills bursting with natural life.
Check out the boardwalk from the 19th century, a lovely place to chill out and wander around its shops and flea markets.