United Kingdom- one of the most enticing tourist destinations with exotic locations and breathtaking views. Whether you are a passionate traveller or a corporate wanderlust soul, visiting the UK at least once is a must. Modern and poetic, the UK is all about showering you with endless love and memorable experiences.
Take a break and switch on the vacay mode- pack these following outfits and be ever-ready to nail your Britain days. After all, you gotta look absolutely dope and get insta-worthy pictures and make others drool over your look. Stay tuned and dig deeper!
Outfit Ideas for Your Trip to the United Kingdom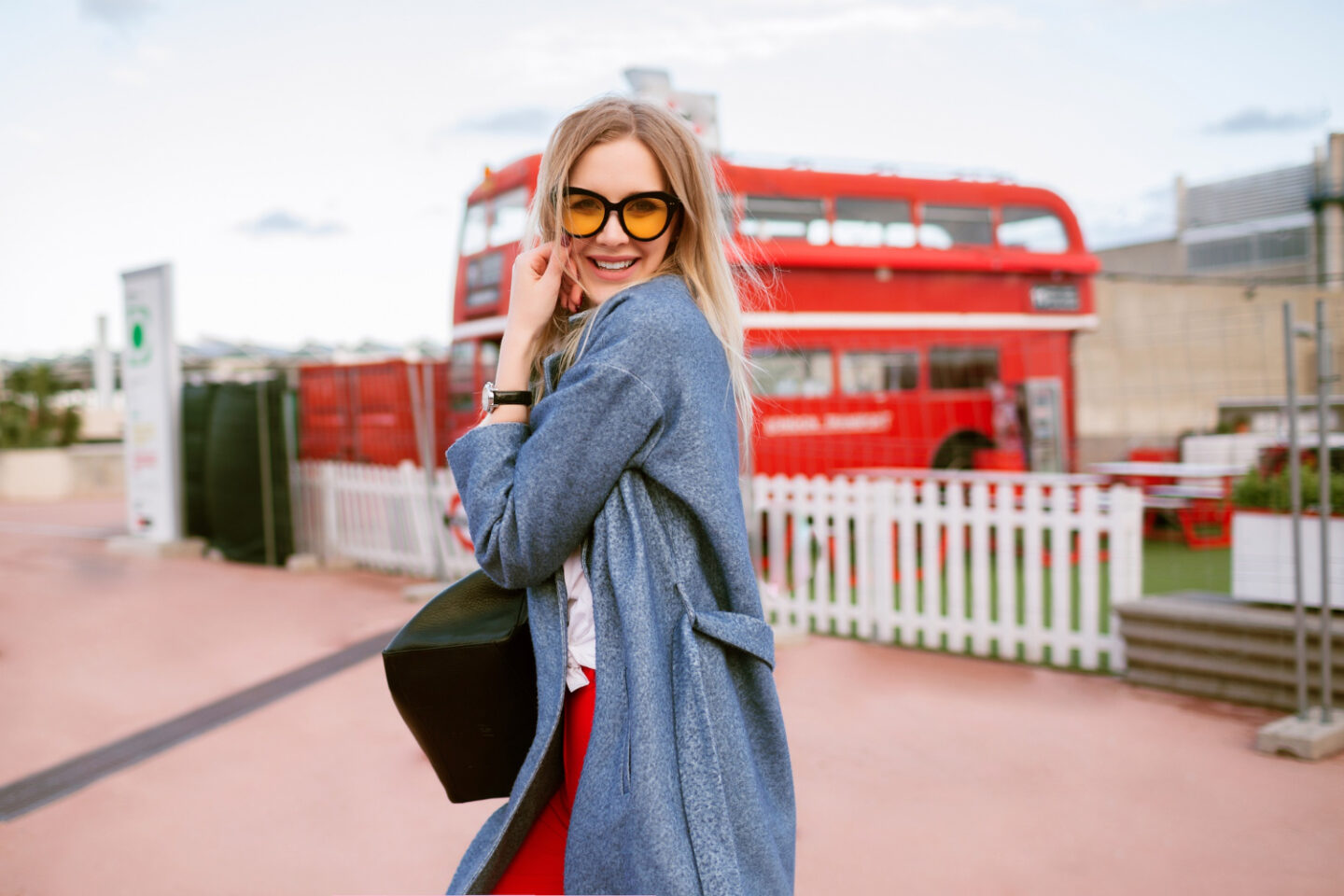 Since travelling to the UK isn't a frequent option, you need to dress well and look good throughout. Pair your stylish ladies' glasses with black outfits and stand out. These are the smart casuals that offer unparalleled comfort and boost your fashion quo.
People in the UK wear jeans quite often- irrespective of the age factor. Whenever in doubt, slide your cosy jeans and mix-match them with an adorable top. Unless and until you are planning to dine in an upscale restaurant, wearing sneakers and jeans is perfectly acceptable.
However, if you wish to dine in country hotels and some of the up-market venues, pack your 'smart' dress to abide by their outfit code- go-vogue and others will automatically get hooked to your look.
You can sport your sweatshirts, jumpers and hoodies, thus appearing effortlessly cool in the most simple manner.
Get your hands on cute and warm socks and protect your feet from getting exposed to unnecessary weather elements.
Sunglasses and stylish hats are a must- these little accessories contribute a lot to boosting your style game. Explore stylish sunglasses for women and men on the internet and place an order. Get them delivered to your home as soon as possible.
Do you want to experience UK hotels with swimming pools? Whether you are lounging by the beach or visiting a spa, make sure to grab your swimsuit and that's it. A bikini will work just fine during the months of July and August- since they are the hottest days of the year. Also, don't consider getting drenched in the months of March and October- these months are too cold to swim.
Women can choose to stuff jewellery, gorgeous bags and long-sleeved shirts to add some oomph to their OOTD.
Consider the Weather Condition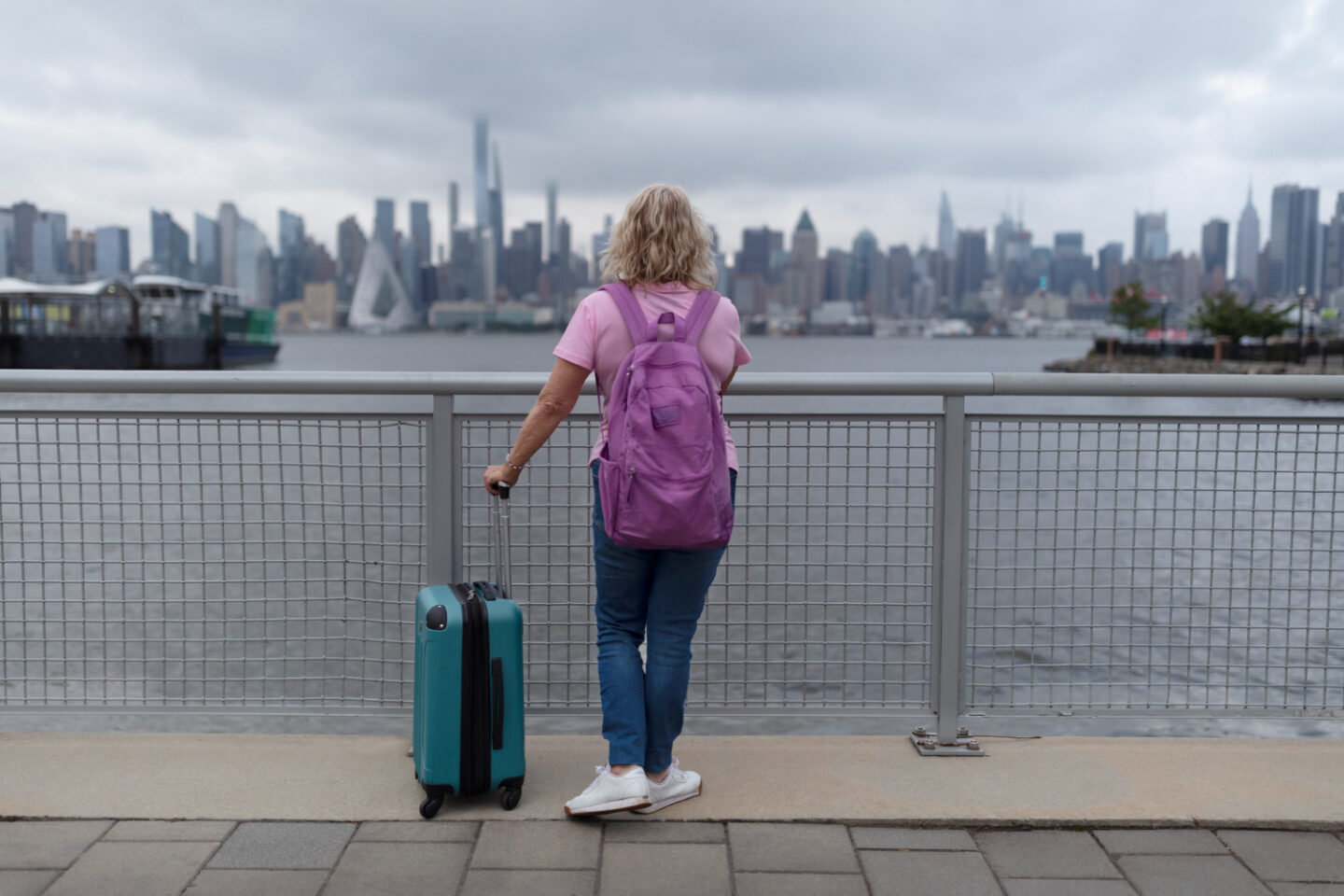 People in the UK know that weather changes in this place are extremely frequent- predicting it can be hard. While the summer months can make you shiver, the winter months often extend pure warmth.
The summary is, stay prepared for every deets. Whether you are visiting during the summer or winter months, don't forget to pack your coats, raincoats and umbrella.
During November, December, January, February and March, you can carry your gloves, warm coat, scarf and hat. Layer up your clothes and feel at ease while making the most out of your UK trip.
Additional Tips, Just for You
Check out these additional tips just in case you feel confused and wonder 'what else should I pack?'
Don't forget to carry your passport
Stuff adapter plugs in your bag
Carry spare socks
Buy painkillers / medicines
Take a good quality camera to capture the moments (your phone can serve the purpose as well)
Purchase pocket-sized toiletries so that they are easy to load in your handbag
First aid kit is extremely crucial while travelling to any place
A travel pillow will help you feel comfortable on the flights or long drives
Use a torch for safety purposes.
Carry reading books and drool over your favourite story on the go.
Snacks to munch on.
Vacays are meant to be fun and eventful- if you forget any one of these things, you might face a problem while exploring the country. Stay well-equipped with the necessary belongings and have a great time in the UK!