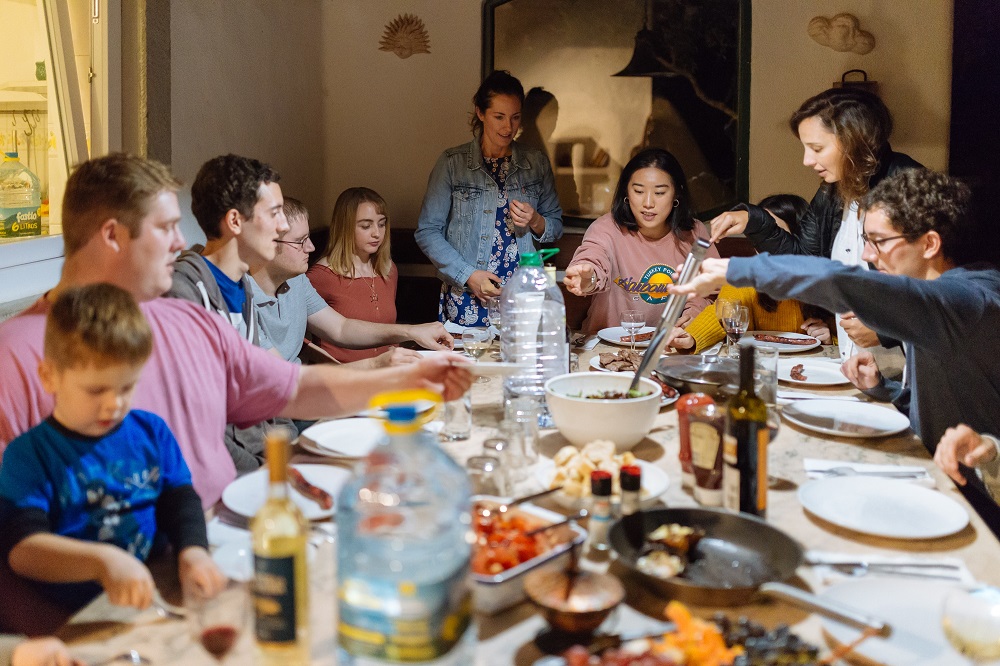 MINIMISING THE CHAOS WHEN MOVING WITH A LARGE FAMILY
Life with a large family can feel like a big adventure, but planning a move to a new city or country can seem downright impossible with a family of 5, 6, or more! Even if the relocation is for a positive reason, such as for a job opportunity or for an improved lifestyle, it can be stressful for both the parents and children. The transition to a new school and circle of friends takes time and patience, so I've assembled several ways that can help your family physically and mentally prepare for the big move. Did you know that moving is one of the top life stressors that can cause the onset of mental health issues? Find out more about getting support at ThriveTalk.com
Plan it out
Making a move is a big decision that affects everyone in your family. Make sure that, before you put things in motion, you sit down and carefully consider all of the factors that go into a move. It may seem like common sense, but a little time spent putting together a moving checklist can go a long way towards helping you organise your thoughts.
Slowly build up the momentum
Everyone deals with change in their own unique way, so if you have a big family like mine, a mix of personalities can be the perfect recipe for headaches and tantrums. Prepare your children mentally by focusing on the benefits of the move, such as the chance to have new adventures, a bigger space, or sunnier weather. Spark their curiosity by asking them to share what they would like to discover in the new city, what activities appeal to them, and how they'd like to set up their new room. The earlier you break the news of moving house and begin easing into the idea of it, the easier it'll be on everyone.
Get everyone involved in packing
Once you've allowed some time for the news to sink in, it's time to get everyone involved in the process of packing. Co-ordinate the moving plans by first setting the expectations and assigning everyone a room to pack. Label boxes according to room type so that unpacking is a breeze. Think about incentivising your children with a trip to the arcade or to the cinema – that'll get them eager to help. One of the most important things about having a plan is to also be flexible when needed. This will come in handy when bringing order to the moving chaos and will prevent stress when the plan does indeed change.
Transporting your belongings to your new home
In the midst of coordinating those helping hands at home, you'll also need to look into the logistics of how you'll want your belongings transported to your new home. An easy way to do so is by comparing removal quotes from moving companies, which is a great opportunity to save time and money.
Helping children cope with change
When we're busy moving, overwhelmed with boxes, and making sure that everything goes as planned, it's hard to find quality time with the kids. Let them know that will stay the same regardless where you move. When you are settled into your new home, resume familiar routines as soon as possible. Try to keep the mealtime, bedtime, and family time the same as much as possible. Assure your little ones they'll be loved and safe regardless of the whirlwind of changes. Emphasise the strong support system they have and how good they'll feel about living in a new environment.
Have fun
In the end, moving is the start of something new and exciting. Make sure not to lose sight of this and forget to have fun with it!
this is a collaborative post