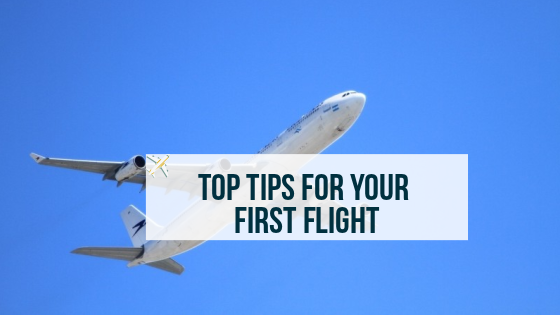 Top Tips For Your First Flight
Flying for the first time can be nerve-racking. Most people find once they get through their first flight it is not so scary after all. For a smooth first flight, go in prepared and make the most of your trip without getting overwhelmed by the little details.
Pack light for your trip.
Air travel leaves you with limited space for luggage. While most flights will allow a free carry on checked baggage costs a fee and these bags have a weight limit. Check the rules for your flight and be sure to pack within those guidelines to make your trip less stressful and keep you from having surprise fees when you get to the airport. Be sure to package liquids like shampoos and other beauty products within regulations at 3.4 ounces maximum.
Pack your essentials in your carry on.
This means all of the things you will need to bring you comfort on your tip from earplugs to your phone charger. Be sure to toss in some gum and any treatments you use for motion sickness to ensure your comfort on your trip. Pack a spare outfit and essential items for your trip like medications in their carry on so you do not need to worry if your checked bags do not make it where they need to go.
The most important thing to remember when going to the airport is to have your paperwork with you and ready to go. This means your government-issued identification and passport if travelling internationally. For the safety of all, no one can fly without proper documentation.
Arrive at the airport early.
This is important as getting through airport security can take a long time particularly during peak travel times like the holidays. Keep pockets empty as possible and opt for easy to remove shoes to make getting through the checks faster and less stressful. The TSA recommends you arrive 2 hours early for domestic and 3 hours early for international travel. During the holidays aim for an extra hour or so just in case.
For a good flight be mindful of other passengers. Keep to your own space and be watchful of things like where your hair is going so you are not bothering another passenger. Be sure to brush your teeth before you leave for your flight so you don't need to worry about if your breath is unpleasant while sitting close to the person next to you.
Be sure to prepare yourself with comfort items and distractions that make you feel better should your nerves take hold. A good book that will distract you and something that will help you relax can be helpful to make your first flight enjoyable.
Then, sit back and relax, and look forward to the adventure that awaits you!
Looking for more tips for airplane travel ?