Adam Coulter, UK Managing Editor, Cruise Critic explains Why Cruises are Great for Multi-Generational Families
"Cruising has never been such a hot holiday choice for multi-generational families. With so many ships and cruise lines offering a wide range of on-board activities and destination itineraries, there really is something compelling for every member of the family – whether it's spa treatments for mum, rock-climbing for dad, zip-wiring or go-karting for the kids, golf for grandpa, or sky-diving for grandma. A cruise holiday is ideal for families because of the convenience of an all-in-one holiday, appealing to a variety of tastes and hitting multiple destinations at once.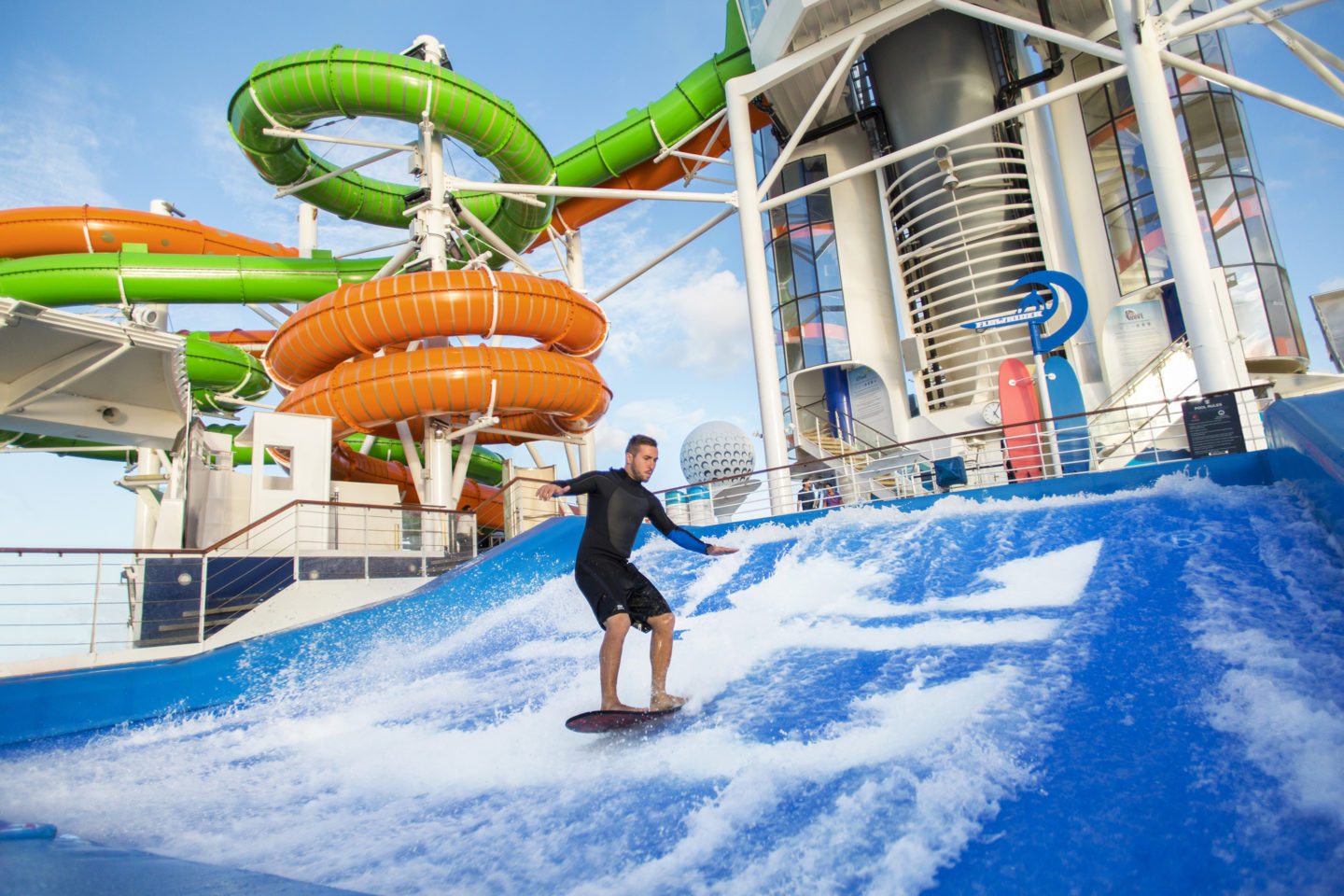 "Cruising has two main advantages over land-based resorts. First, cruise ships move, which means you can visit a number of exciting destinations without having to worry about transportation logistics or packing your bags several times. There are also now more exciting cruise itineraries than ever, sailing directly from the UK to the Med, Canaries and Caribbean, so families don't have to fly anywhere – which certainly takes away the stress of possible flight delays or cancellations.
"Moreover, a land-based holiday, in general, would often cost a lot more for the same sort of accommodation, food and entertainment package offered by a cruise – making a cruise a great deal for everyone. Between a wide range of cabin types and add-on costs that you can add at your leisure, a cruise holiday can meet a number of different budget needs, often an important consideration when travelling with multiple family members.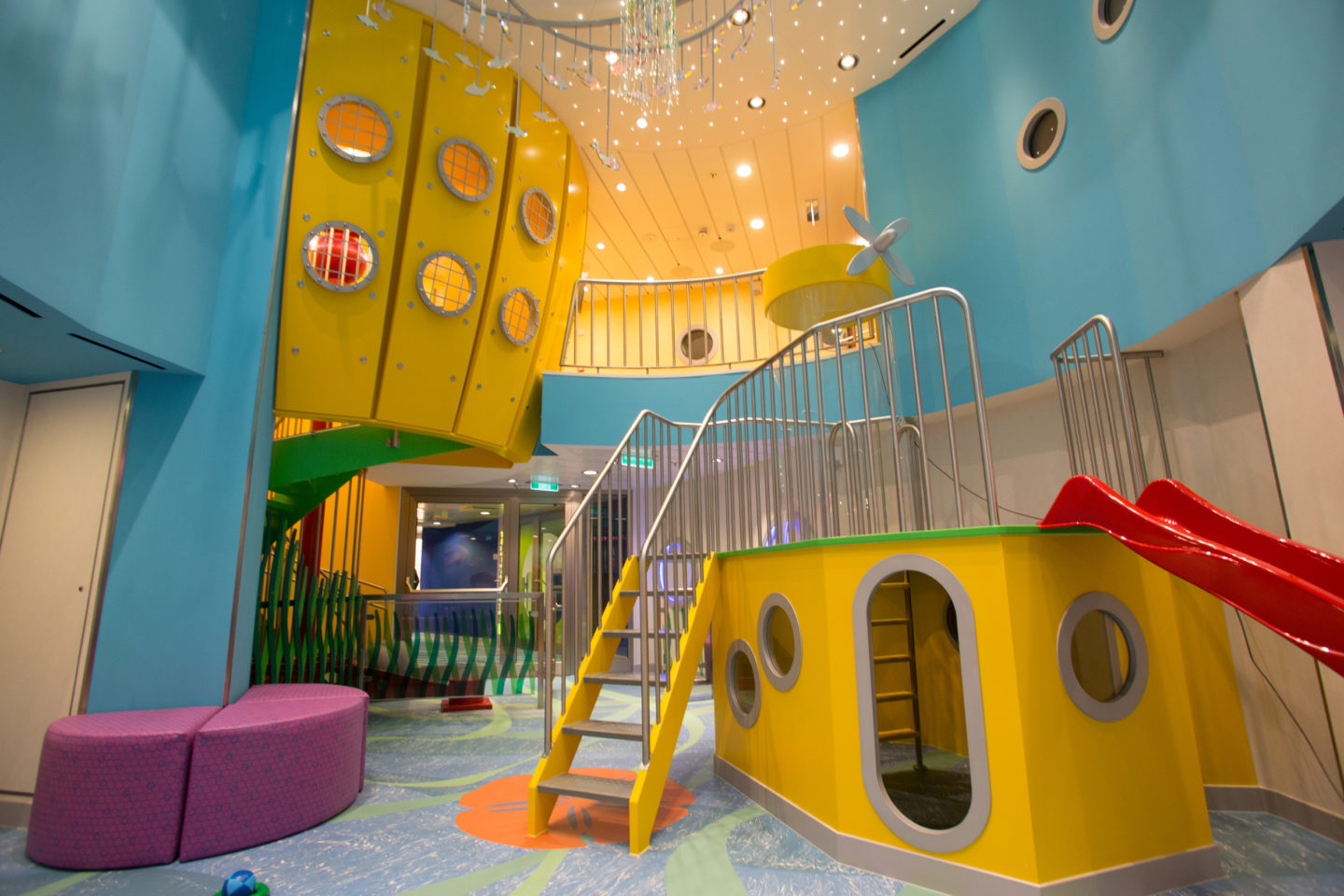 "The second benefit is that modern-day cruise ships are packed to the gills with innovative onboard activities, such as ropes courses, water parks, mini-golf, movie theatres, rock climbing walls, zipwires, bumper cars, surfing and skydiving simulators, and host of other thrilling offerings.
Cruises also now incorporate wine tastings, dance classes, educational programming, trivia games and other activities into their daily schedules – so there is always plenty to do for all ages. Whilst cruise evenings can bring Vegas-style shows, West End musicals, comedy, magic acts and a variety of live music and dancing, ships also have dedicated youth areas with kid-specific and family-friendly programming to keep everyone, from tots to teens, happy.
"Ticking all the boxes for multigenerational families is undoubtedly Royal Caribbean's newly refurbished ship, Independence of the Sea. Indy, as the ship is known to its many fans, went through a massive refurbishment in May 2018, that saw a host of new features introduced onboard.
'The ship has an extraordinary amount on offer for youngsters – from kid-oriented entertainment and enrichment to recreational options that range from surfing and body boarding to ice skating and VR-enhanced trampolines — making it a superb choice for family travellers. However, there is plenty to do for adults also, since Indy offers a great selection of restaurants, a vast number of bars and a huge amount of entertainment options including outstanding Broadway shows, such as 'Grease' the musical.
The fitness facility is excellent and there are numerous adults-only spots beyond bars and the casino range, such as the Solarium pool, speciality restaurants and late-night adult-themed comedy. Another plus is that the ship also has outstanding facilities for passengers with accessibility needs.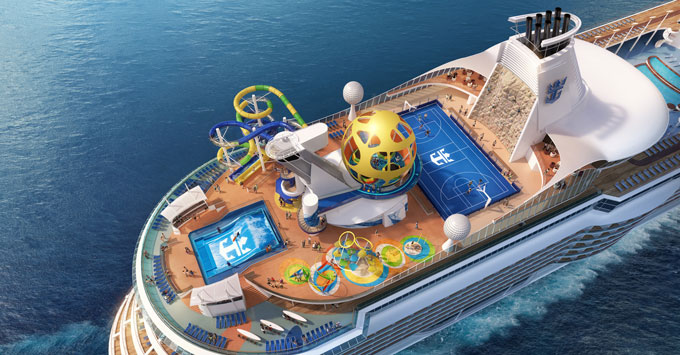 "Royal Caribbean International is offering a 14-night Italian Mediterranean Cruise, departing Southampton on 13th July, 2019. The cruise takes in Gibraltar, Villefranche, La Spezia, Civitavecchia, Naples and Cagliari and costs from £1,599 pp – which includes a £200 reduction for a 3rd and 4thpassengers.
Check out what other cruisers are saying about Indy here
"There are also some great river cruise options for multigenerational travellers too. Long the province of retirees and baby boomers, river cruising is increasingly opening up to families, with lines offering special sailings and ships designed to appeal to children and multigenerational families. Because river cruise ships are smaller, you'll likely spend more time together as a family than you might on a large ocean cruise where everyone is off doing their own thing.
In the River Category, Tauck won the coveted Best for Families award at this year's Editors' Picks Awards. Tauck launched family cruises more than seven years ago with its Tauck Bridges programme; long before other lines welcomed youngsters onboard. Kid-friendly excursions include Louvre treasure hunts to making apple strudel in Vienna, dining in fairy-tale castles and geo-caching along the Danube.
The line also boasts a host of kid-friendly activities onboard. And no single supplements, making it easy for single grandparents or other family members to join a multi-generational group.
Activities on a Tauck river cruise are designed to be interactive and fun for both adults and kids. They can include sword fighting lessons, shooting arrows from a Middle Age cross bow, hiking tall mountains to visit castle ruins, biking through villages, riding the antique Ferris Wheel at the Prater Amusement Park in Vienna, navigating a hedge maze at a royal palace, dancing in an ornate ballroom, geo-caching and learning how to mould marzipan from a chef in Germany. These are all designed for the whole family to enjoy together.
"Tauck's standard accommodations have the added bonus of having interconnected cabins, as well as a few small doubles where the single supplement is waived – which is ideal for a grandparent or teenager who wants his or her own space. Otherwise, suites are probably the best way to go.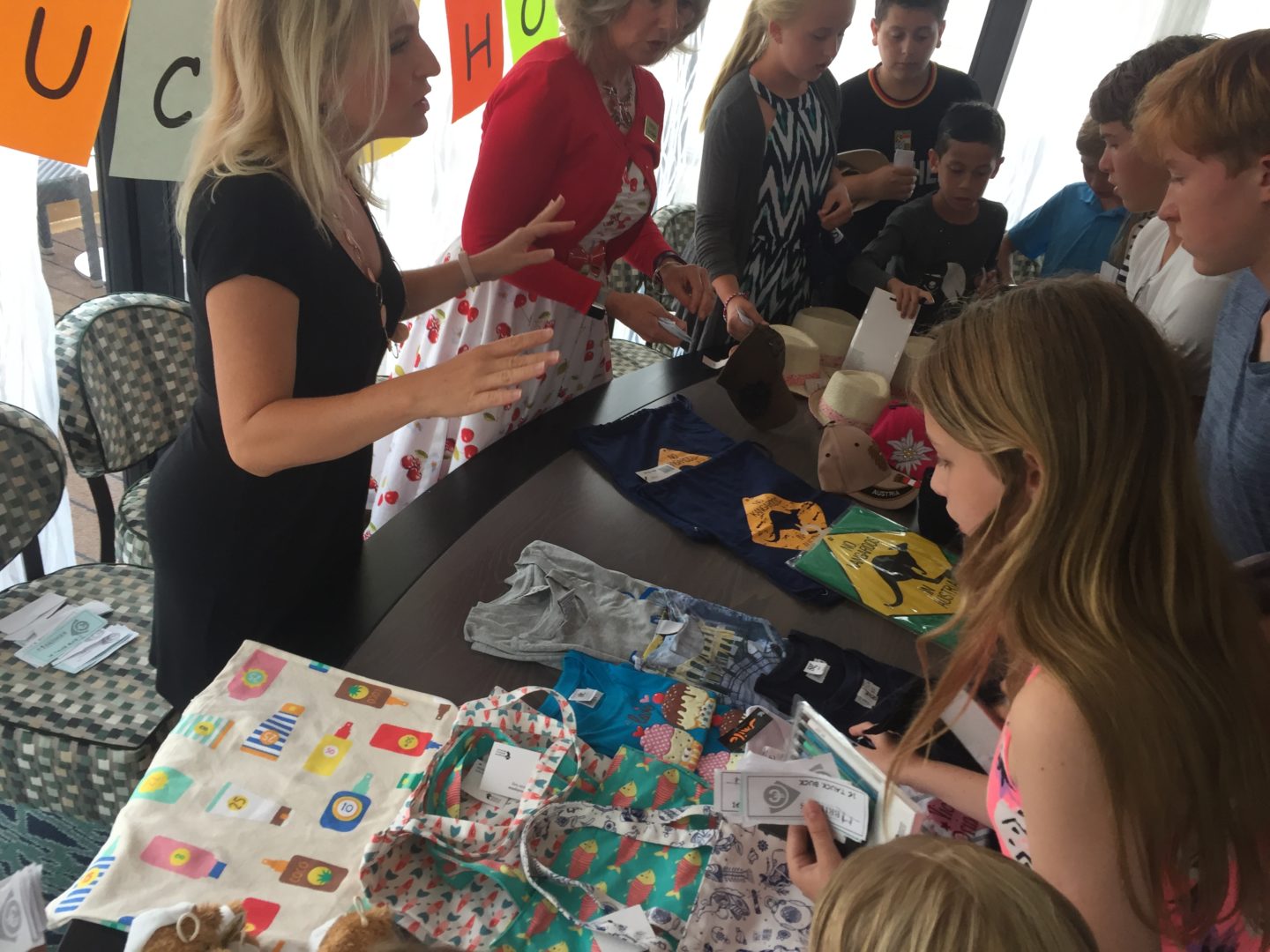 "Tauck is offering an 8-day Family Fun Along the Seine: Paris to Normandy Cruise departing on July 18th 2019 from Heathrow or Gatwick. The price is £3, 690 pp – with a £340 reduction for children under 12.