On Friday evening Neva and I were invited along to St Georges Theatre in Great Yarmouth to watch Eastern Angles production of The Tide Jetty by Tony Ramsay.
Eastern Angles is the regional touring theatre company for East Anglia. It has a national reputation for producing high-quality, new writing with a regional flavour. Based at the Sir John Mills Theatre in Ipswich, the company has been touring professional theatre productions into the towns and villages of East Anglia since 1982. Eastern Angles have also staged productions at the Edinburgh Fringe Festival and at London's Bush Theatre.
Commissioned by The Broads Authority as part of their Water, Mills and Marshes project, Tony Ramsay's The Tide Jetty is a Broadland tale of love and shifting currents on the mudflats of Breydon Water.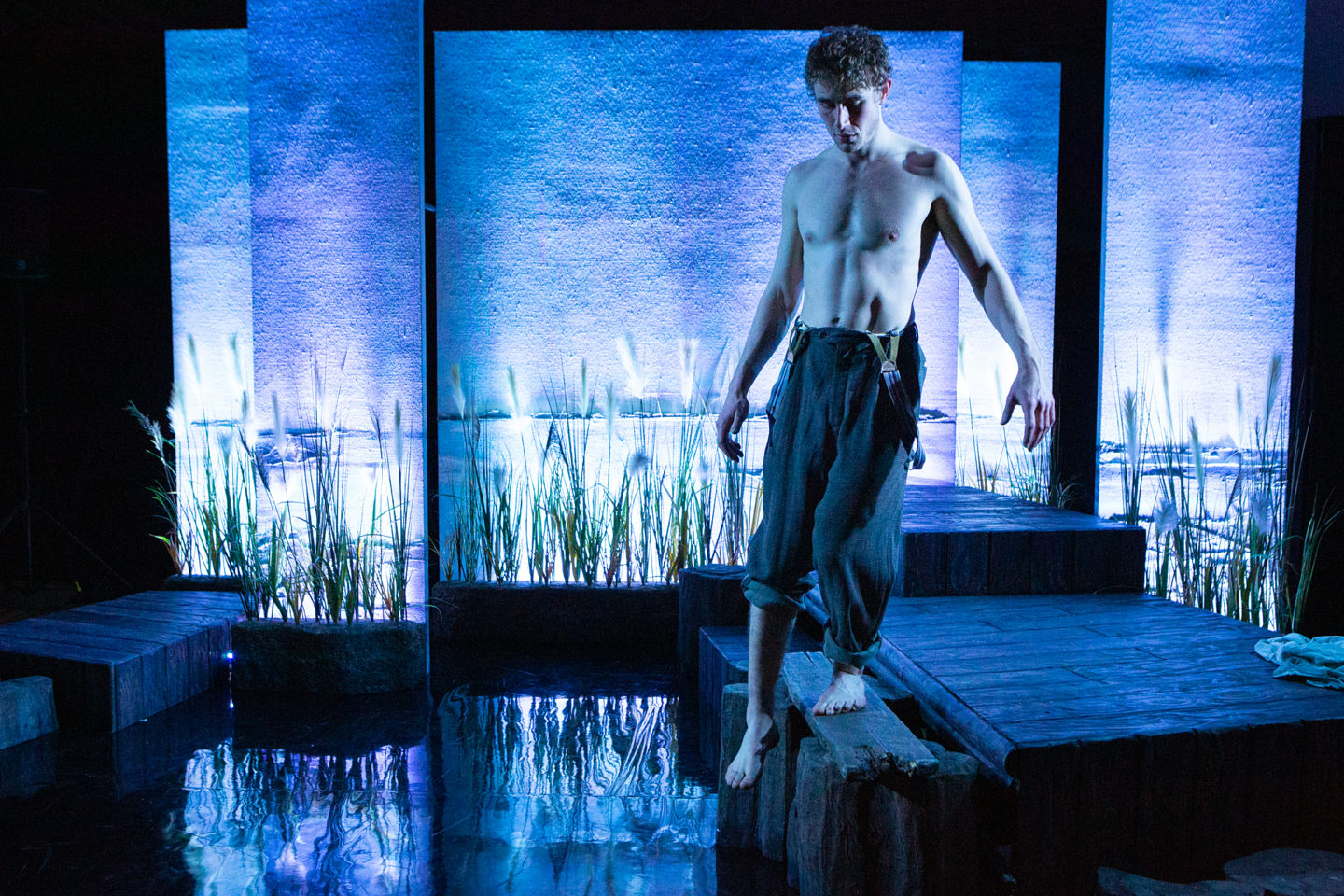 Two brothers, Tucky(Abe Buckoke) and Nathan (Benjamin Teare) grow up on the banks of Breydon Water alongside tomboy, Eliza(Laura Costello) . The three of them are inseparable. As they grow older the inevitable happens and both the boys fall for her. But tragedy tears the trio apart and years later it is time to discover the truth of what really happened…
When Eliza returns to the area with her new husband Morton and her daughter Annie (Megan Valentine) the past starts to unravel….
The Tide Jetty is a new and thought-provoking play, exploring what we treasure and how and why we preserve it.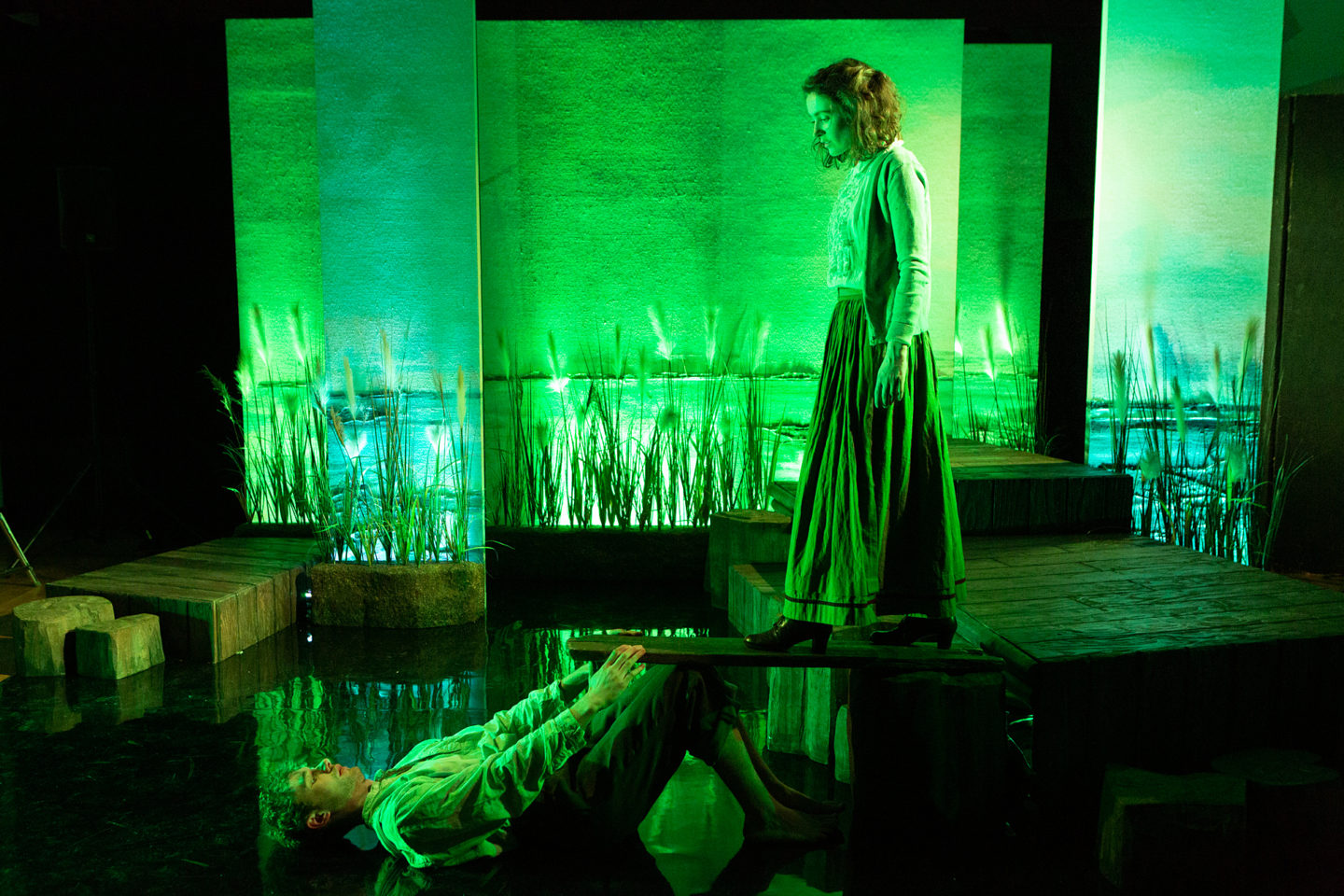 The entire play was beautiful, from the fluid movements of the first scene to the authentic sounds of Breydon Water that I listen to every evening on my walk with Bree, this story was a wonderful piece of theatre, although I did struggle to understand the very broad Norfolk accents at the beginning! All four of the actors did an amazing job, the scenery was extremely clever and believable.
If you are looking for a perfect way to spend the evening this week, The Tide Jetty is performing right here in Burgh Castle on the edge of Breydon Water from Wednesday 22nd- Saturday 25th May.
The Tide Jetty by Tony Ramsay plays at Burgh Castle, Great Yarmouth from 22nd May – 25th May, 7.30pm with a matinee on Saturday 25th May at 2.30pm.
Full price tickets cost £20 and concessions are £18 available via: easternangles.co.uk or the Box Office on 01473 211498 (Mon-Fri, 10am-2pm).
Have an NR31 postcode? You can book £15 tickets by calling Box Office on 01473 211498 (Mon-Fri, 10am-2pm). Please note this offer is only available by phone.
These performances have been made possible by the kind permission of Norfolk Archaeological Trust and are sponsored by Greater Anglia.
There are still a number of performances left to catch this beautiful performance, you can find out more details and book here