If you are looking for a fun, outdoor activity for the entire family, then you might want to consider checking out UK Adventure Trails
Currently there are two Adventure Trails to choose from, each with its own unique offer.
UK Adventure Trails Cirencester
Location : Cirencester Park, Estate Office, The Bathurst, Cirencester GL7 2BT
Lavender and The Dino Trail
Something strange is happening in the Whispering Woods and we need your help to solve the mystery!
This trail is a fully immersive theatrical production, where the visitors, as woodland guests, become part of the story. The magical woodland guides will guide everyone along the trail in search of clues as to where they could be.
Each child will receive a sweet treat (freshly baked by Flumpkin squirrel) and their very own Wish-a-plop stone to take away.
Opening Dates : Open Thursday – Sunday between 24 July – 30th August 2021
Click for more information and to book
Want to know what to expect, check out what It's Me Chrissy J thought.
UK Adventures Trails Raynham
Location : Lady Ferrer's Wood, East Raynham, NR21 7EH
Multi Adventure Zone
Walk amongst aliens, meet massive dinosaurs, have your photo taken with bears and venture on an African safari, not forgetting the unicorns and dragons. 6 fun themed zones to explore, grab your activity booklet and see if you can find all of theitems listed, how many fairy doors will you find ?
Opening Dates : Open 24 July – 31st August 2021
Click for more information and to book
Our Visit To UK Adventure Trails Norfolk
On Sunday we were invited to check out the Adventure Trail that had just opened in Norfolk, with the current state of the planet we are keen to take the children out on days out, but are trying really hard to ensure its safe and the more outdoor the better, so this sounded perfect.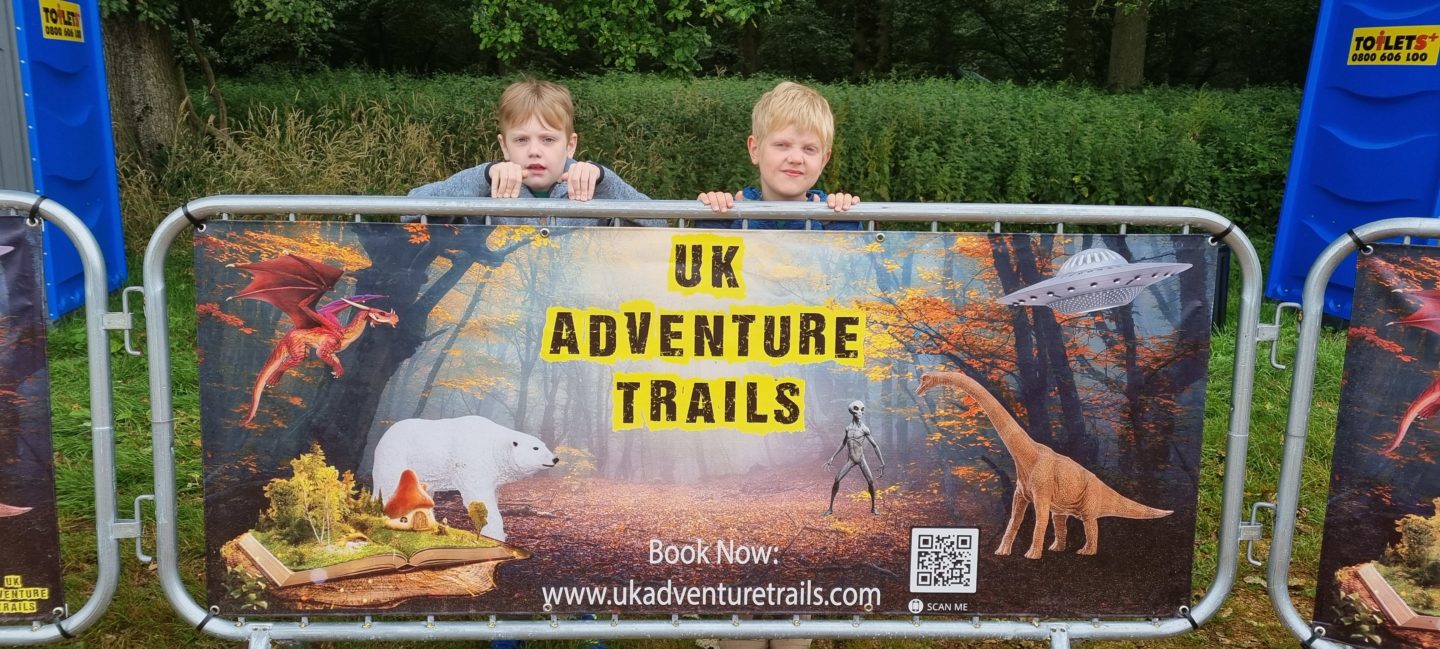 Travelling to the Raynham Estate was an easy drive, if you drive through East Raynham village it is a left turn just as you come out of the village, it is signposted, but be warned it does come up quite quickly when approaching!
The track isn't particularly wide, but its a one way system, so there's no danger of meeting someone coming the other way, you park on the field next to the start of the walk, where you will find 5 or 6 portaloos if anyone desperately needs to go! There is also a horsebox cafe that serves drinks and there are a couple of tables out the front.
The weather was forecast to be thunder and lightning, but as usual with the Norfolk weather, we only had a few spots of rain halfway round and we were covered by the trees, so I would say try not to pay too much attention to the weather!
The entire walk is a one way system, and its wide enough for plenty of social distancing.
As you enter the woods there is a small booking in area to give your name (tickets are pre purchased online) you are given a booklet that gives a list of things to tick off on your journey and then you begin your adventure!
First was the Safari Zone, with lots of lovely looking animals, you are able to take photographs with them all, and create some great memories.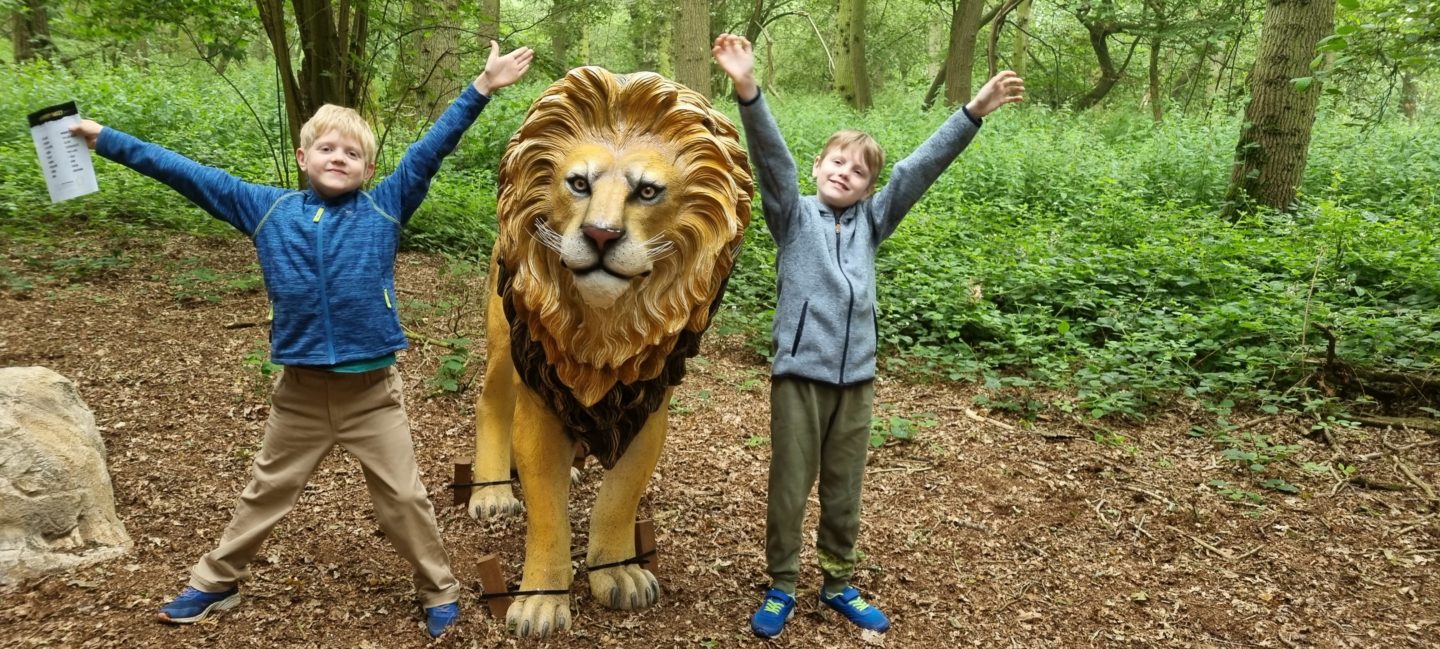 Don't forget to look up into the trees to find some more animals!
After you have found all of the Safari Animals its time for the Fairys and Unicorns! How many Fairy Doors can you count?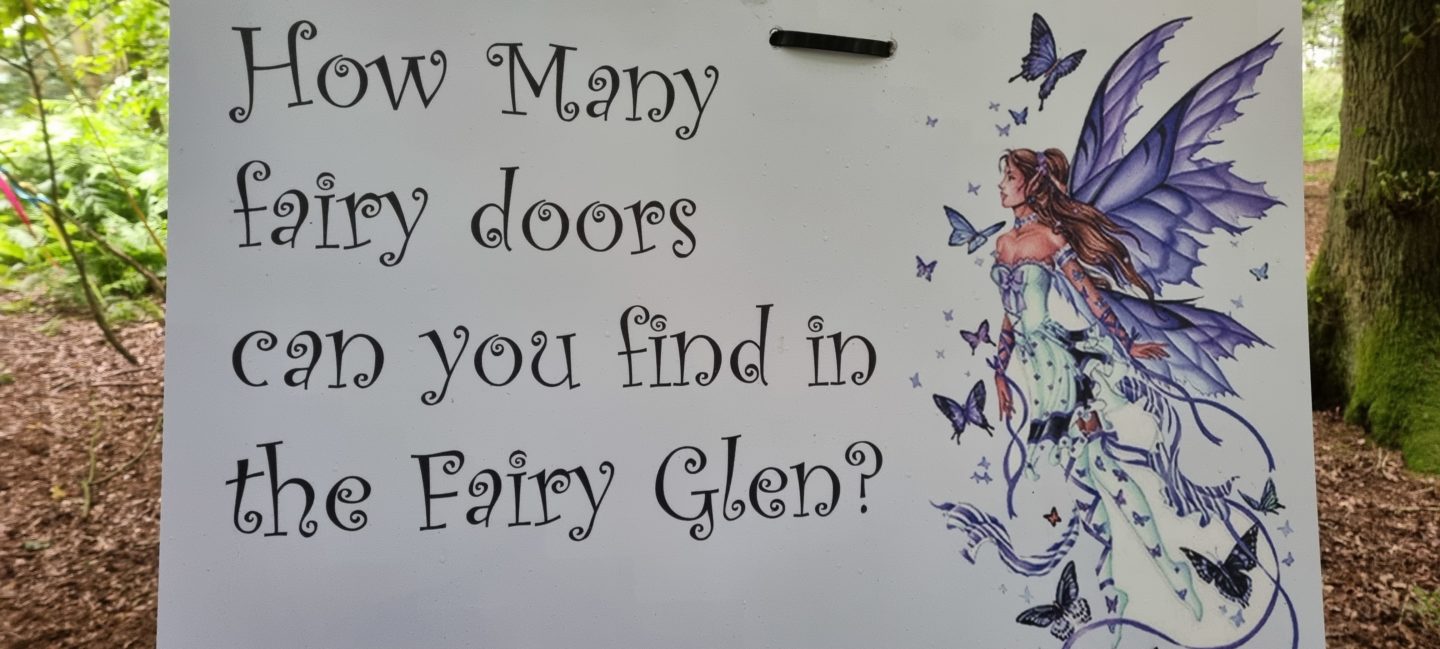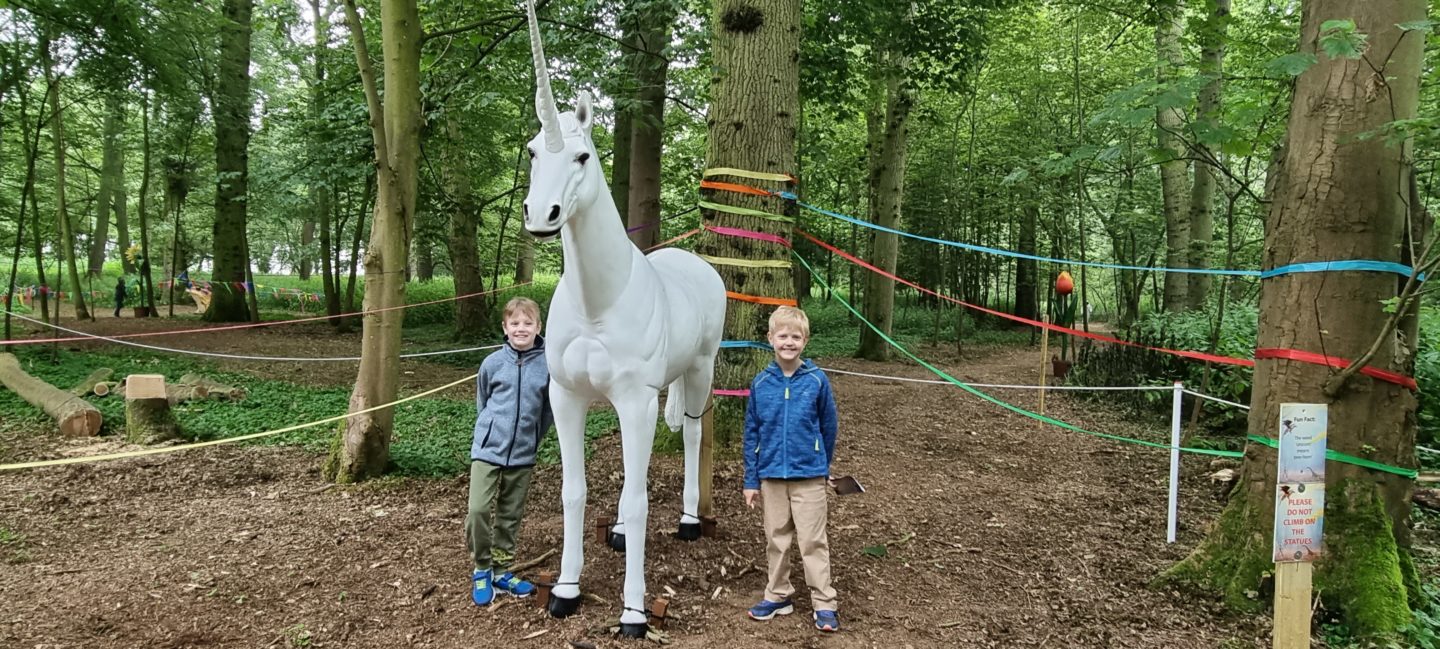 Next it's off to space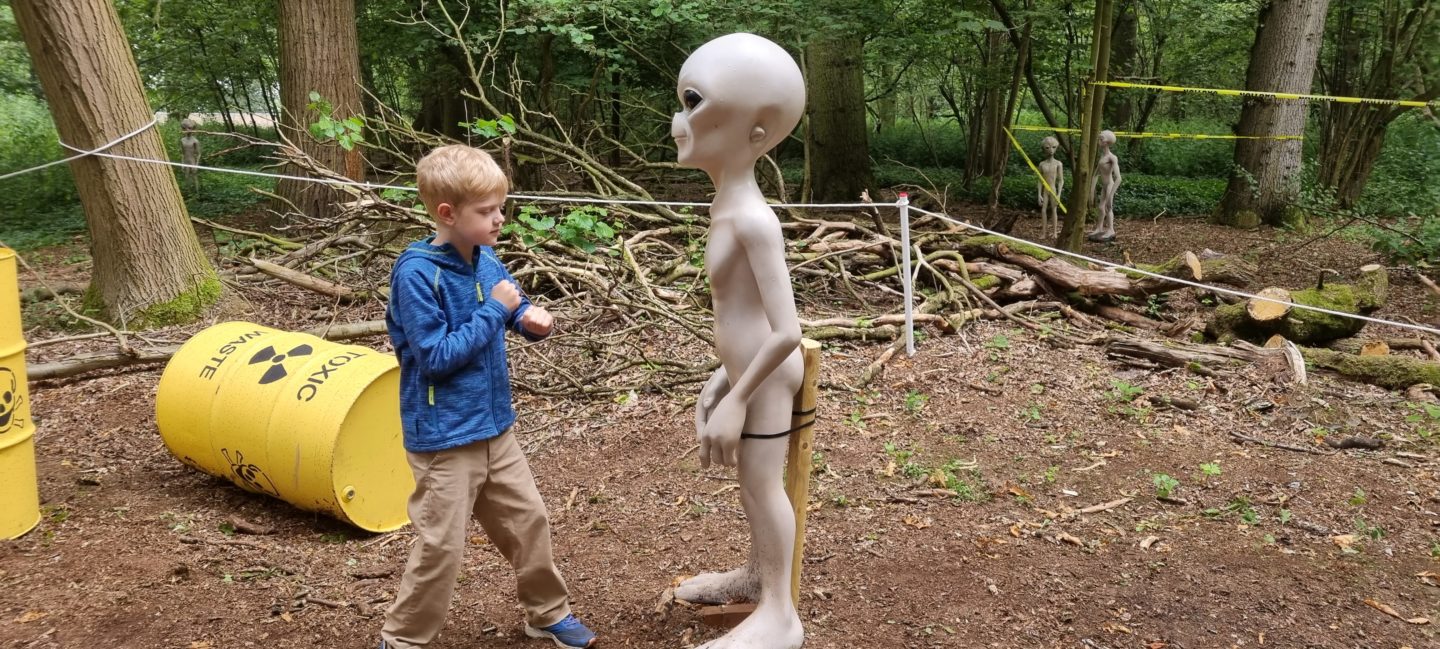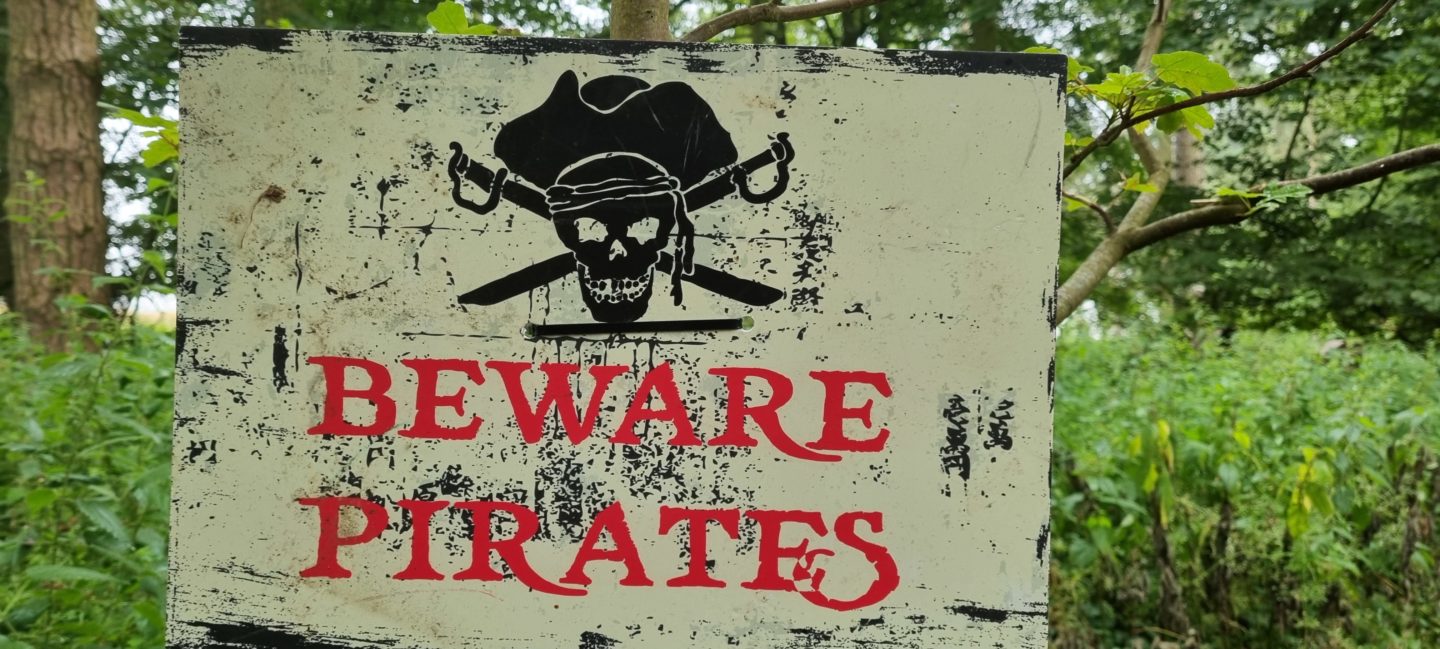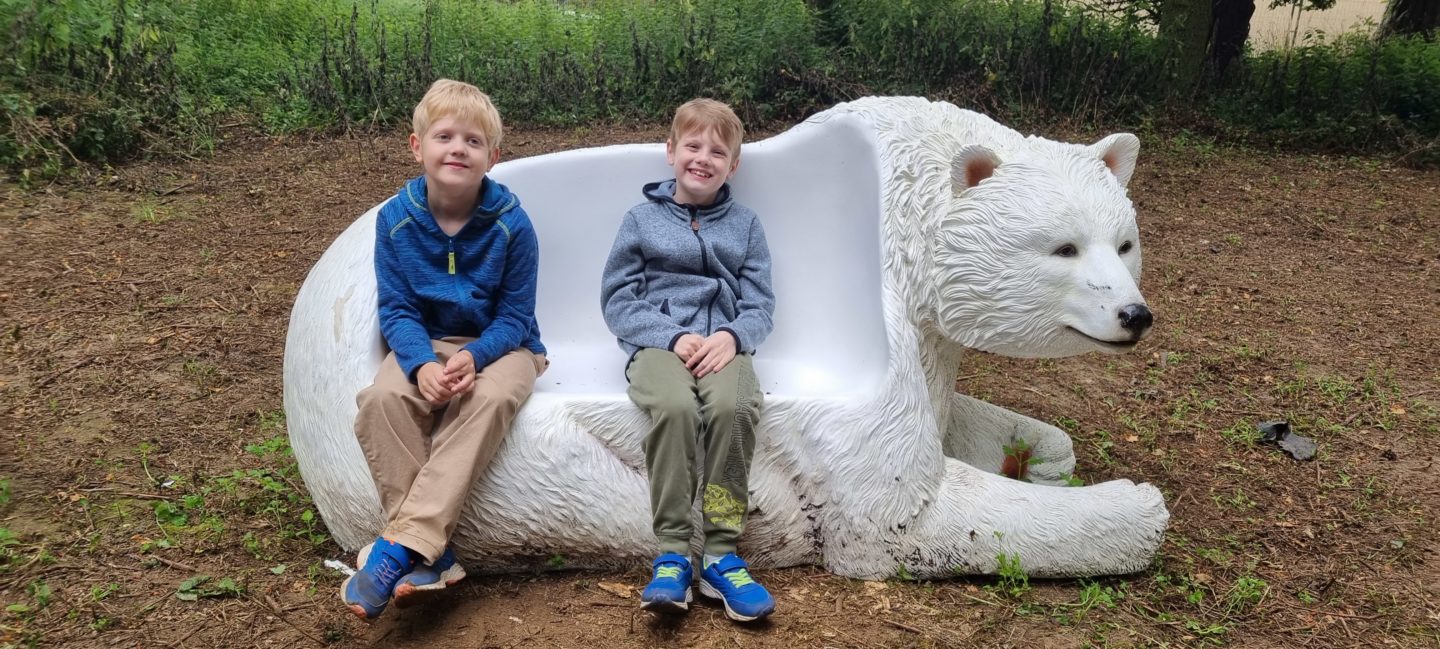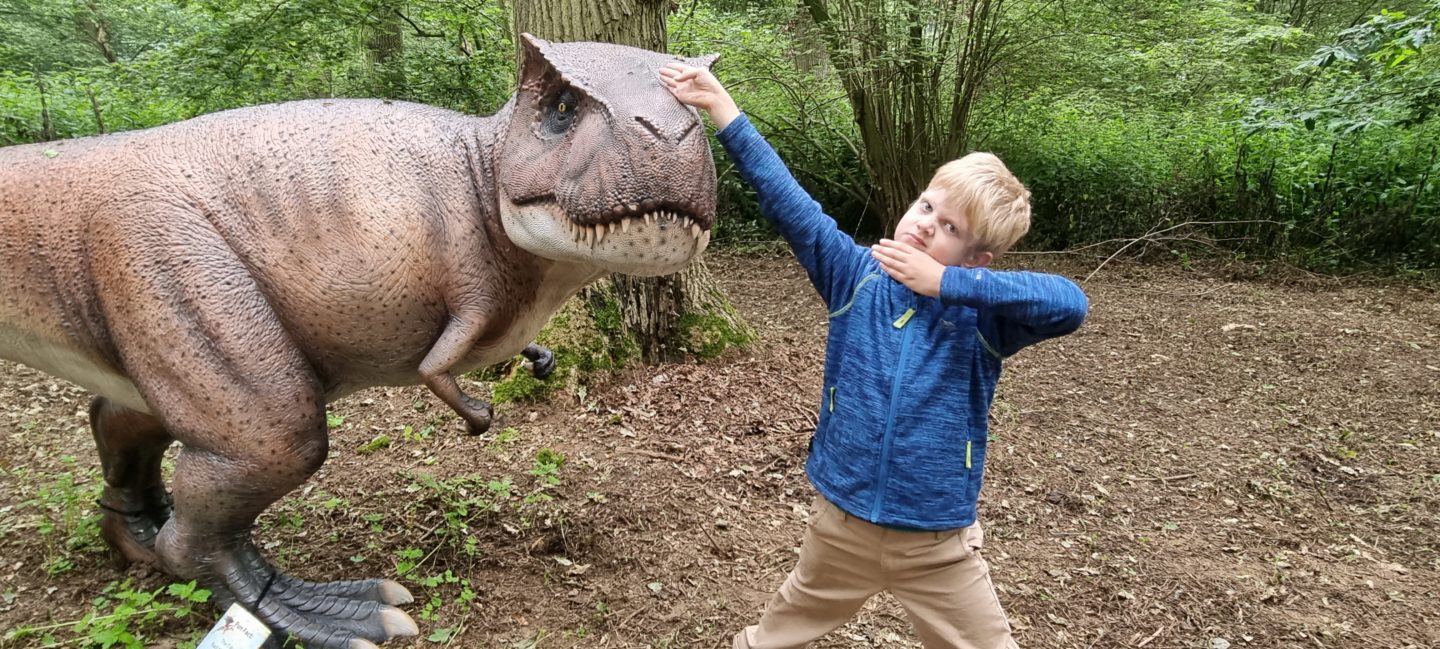 Our Thoughts on Adventure Trails Raynham
UK Adventure Trails Norfolk was a lovely morning out, it got the three youngest children out in the fresh air and Tyrus is usually quite hard to encourage out of the house, but this certainly got his attention and he genuinely seemed to enjoy it.
Its advertised as a 90 minute trail, and I would agree that time is about right, we certainly didn't rush around the trail and we had plenty of time to take photographs, occasionally it got a little busy with three families wanting to pose with a specific animal at the same time, but the area was large enough to wander back to the previous one or move onto the next one and swing back round.
Under 2s are FREE to attend, all others are £8 which seems a little expensive for 90 minutes entertainment, but it felt very safe and the children enjoyed it, they did have a special offer of 6 people for £30 if booking before 1st June, which is definitely a good price.
*we were provided with 4 complimentary tickets to attend, and paid for an extra ticket, all thoughts and opinions are our own*