Scotland is a part of the UK that has some of the most beautiful locations to visit. Many people associate Scotland with The Highlands as well as rugged terrain and countryside, but there are also so many other stunning locations within Scotland that you just have to see.
For example, did you know that Scotland has some incredible beaches? Who knew? Aside from a bustling capital city in Edinburgh, Scotland has many incredible places to explore.
One thing we all might like is the beautiful scenery. So here are some of the best beauty spots in Scotland that you just have to see.
8 Beauty Spots in Scotland
The Isle of Harris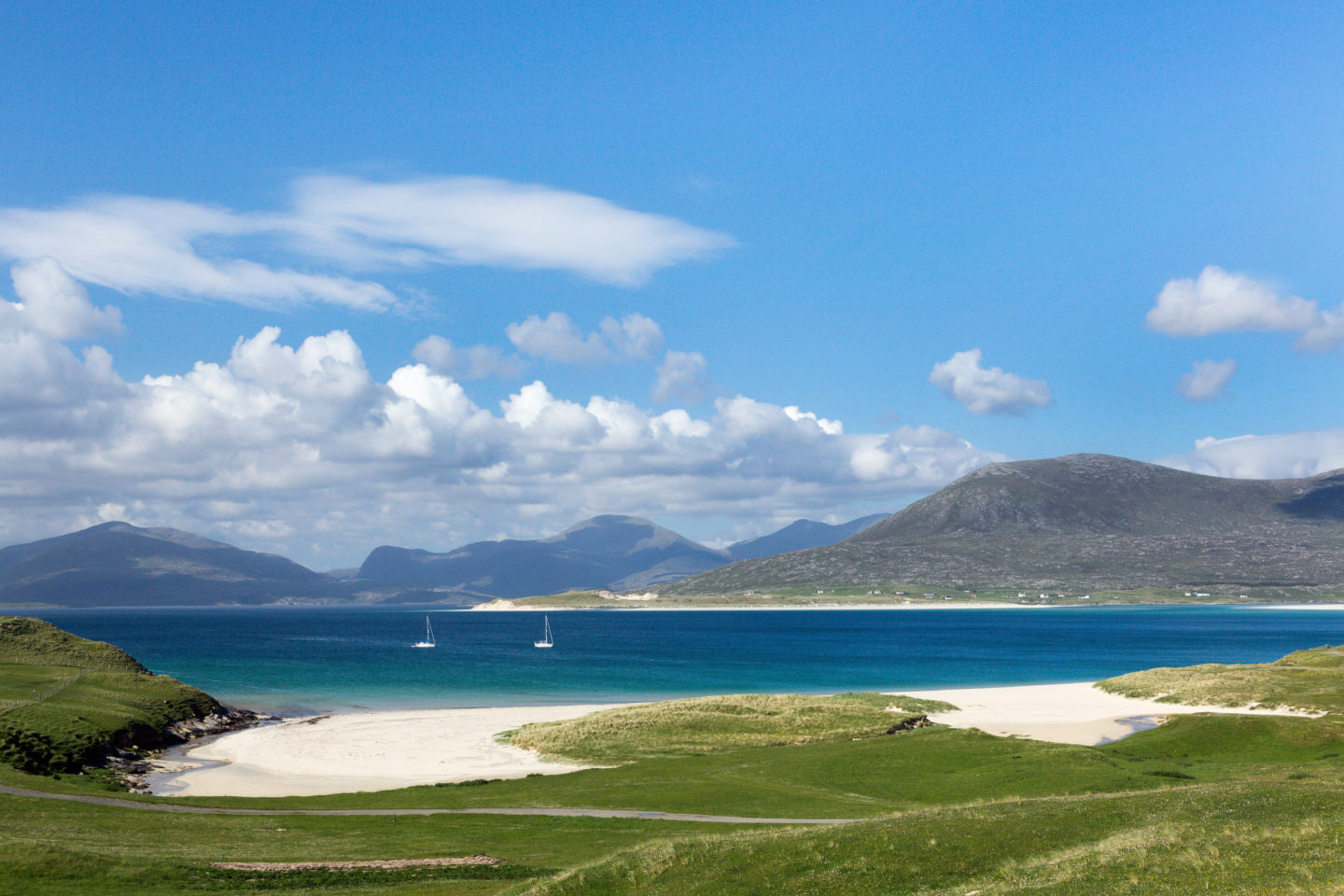 The Isle of Harris is one of the islands that form part of the Outer Hebrides, and there is one main reason that you might want to consider visiting here, and that is the breathtaking views and scenery.
This is the perfect location for couples or families that love to be out in the countryside and seeing things from a different perspective through walking and hiking.
There are also two stunning beaches here not to be missed called Scarista and Luskentyre. There are few hotels and restaurants on the island, but there are excellent options for camping. This location feels like a real adventure. 
The Scottish Highlands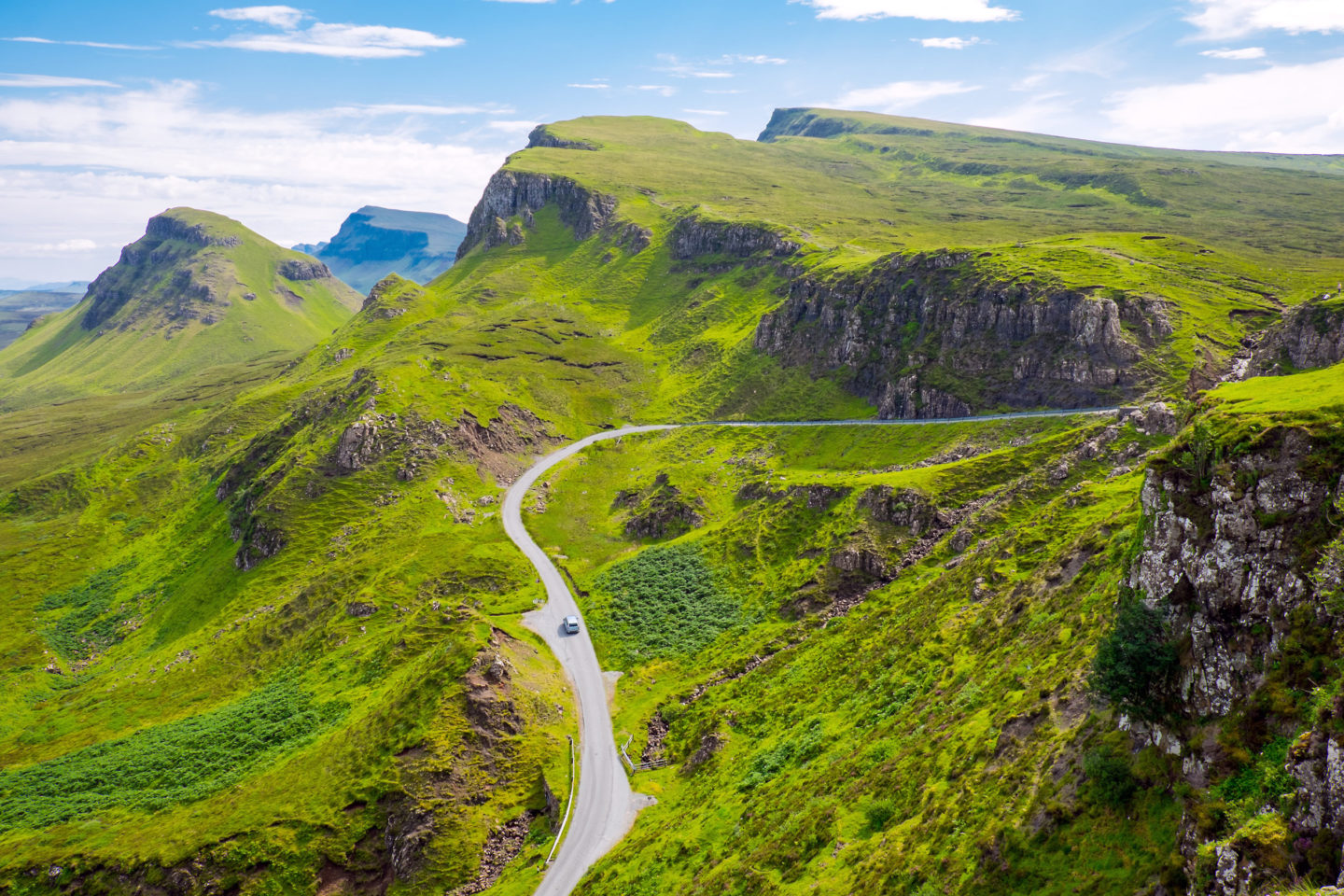 While we may associate Scotland with rugged terrain, rolling hills, and mountainous climbs, then The Scottish Highlands should be on your list of things to do and see when in Scotland.
They are stunning. Here, you can take a road trip and explore the main villages, lochs, and towns within them. However, one of the best locations to visit would be Loch Ness. Famous for the Loch Ness monster but also so many beautiful sights and things to do while you are here.
Taking a boat trip on Loch Ness is a great way to see the vast water and surroundings in all their glory. While you are there, you may also want to Urquhart Castle. It is surrounded by mystery and the perfect location to get imaginations going for all ages.
The Scottish Highlands can offer you fabulous hotels and bed and breakfast options, but there are also some excellent camping sites for people who are looking for adventure.
Glencoe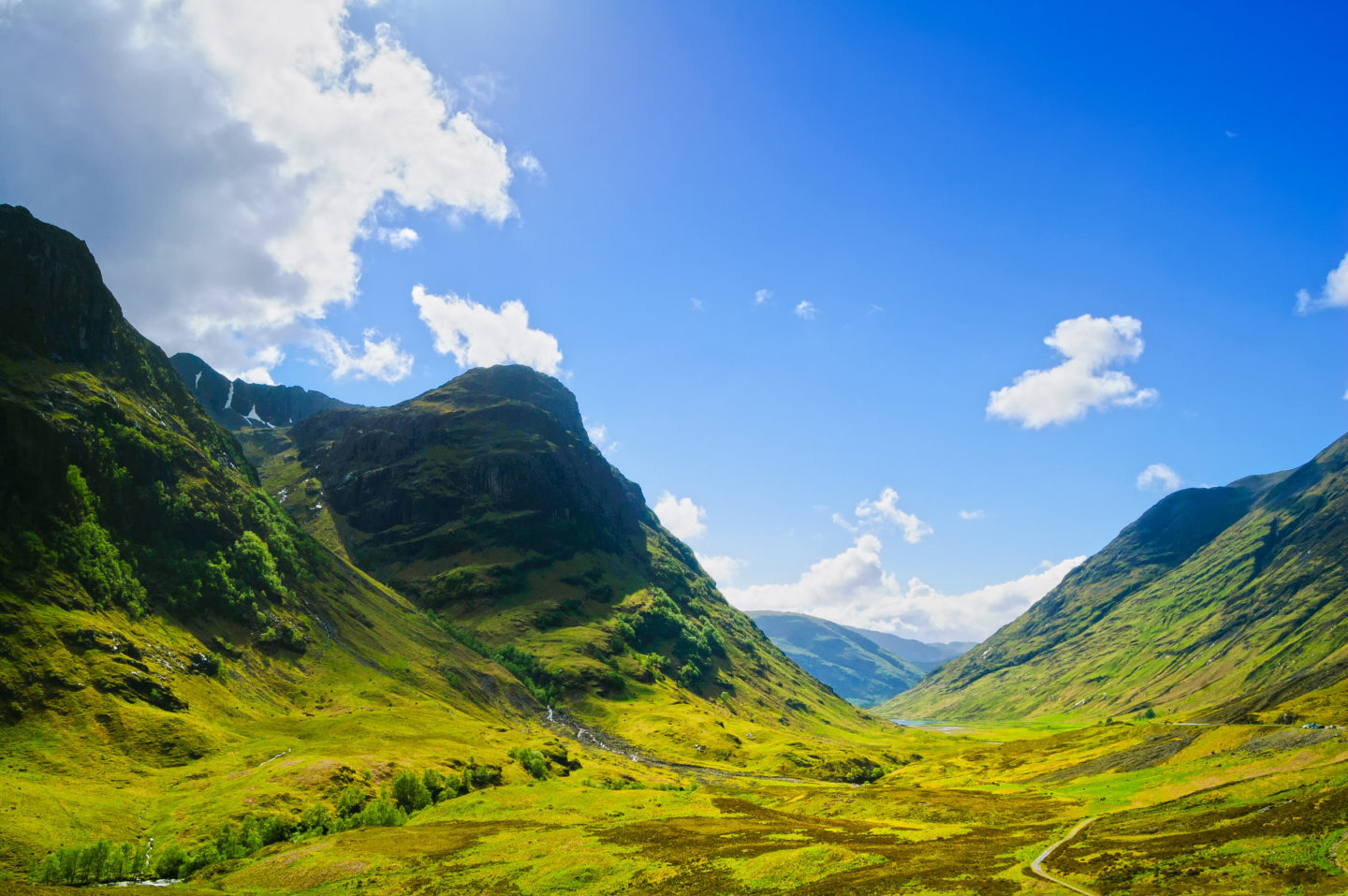 If you wanted to find a location that would embody Scotland's natural beauty and character then Glencoe is the place to be.
It is an ancient volcanic glen, with not the nicest of histories, but it certainly makes up for it with beauty and stunning scenery.
The valley is flanked with incredible lush greenery and plenty of scope of places to explore while you are here.
The Isle of Skye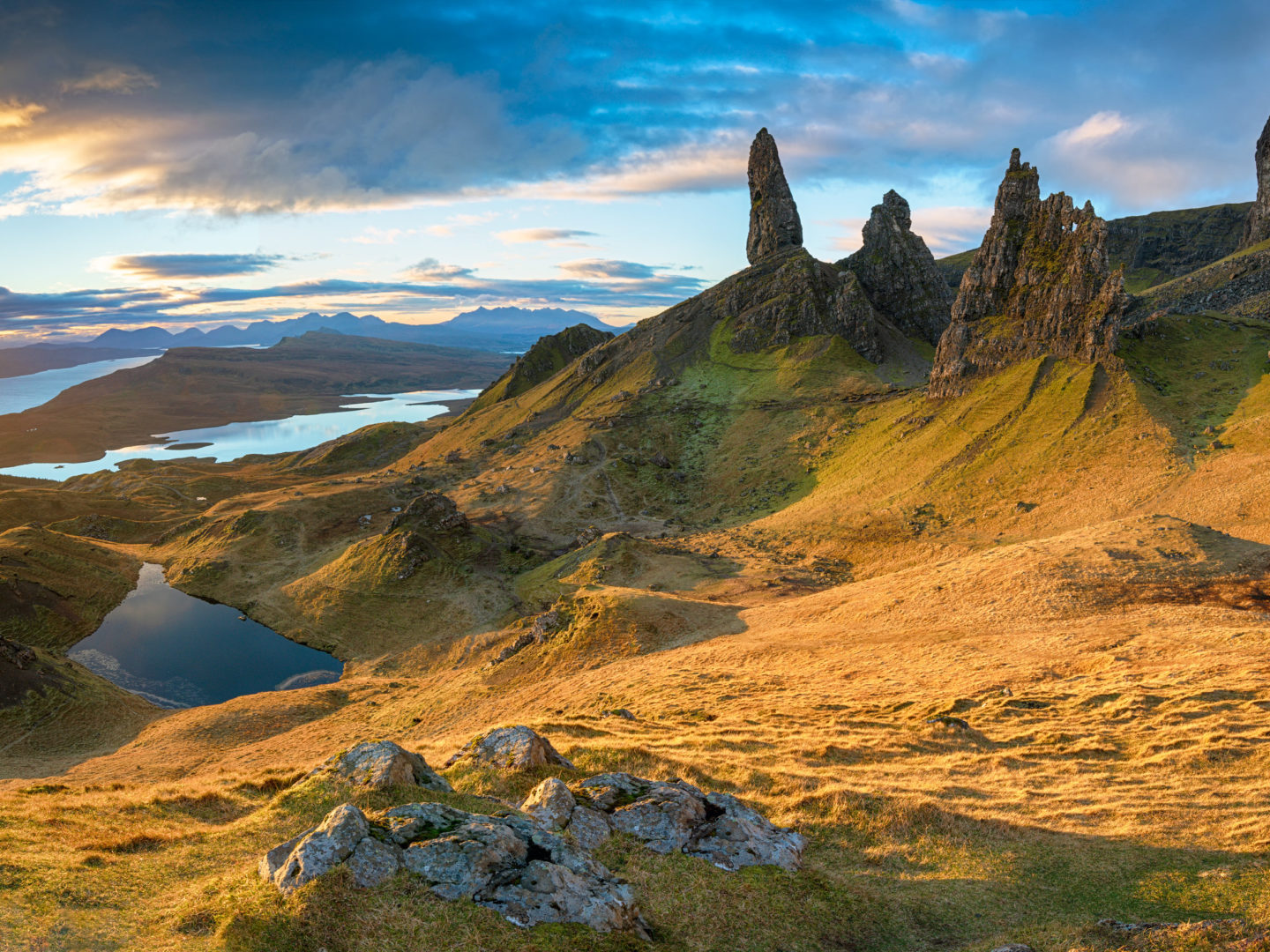 For anyone who is wanting to spend their time in Scotland outside and enjoying the countryside then the Isle of Skye is one of the beautiful locations ready to explore.
Whether you are an avid hiker or someone who wants to get up close to nature and wildlife, Skye is the perfect location for you.
For the more active amongst you, there are plenty of opportunities to do activities such as kayaking, rock climbing, or abseiling. It is certainly the place to go if you are looking for something more to do with your days.
The scenery and stunning views are what sets this apart from some of the other locations, and Skye has a little more going on in terms of food and accommodation. So it could be the ideal spot for you.
Loch Lomond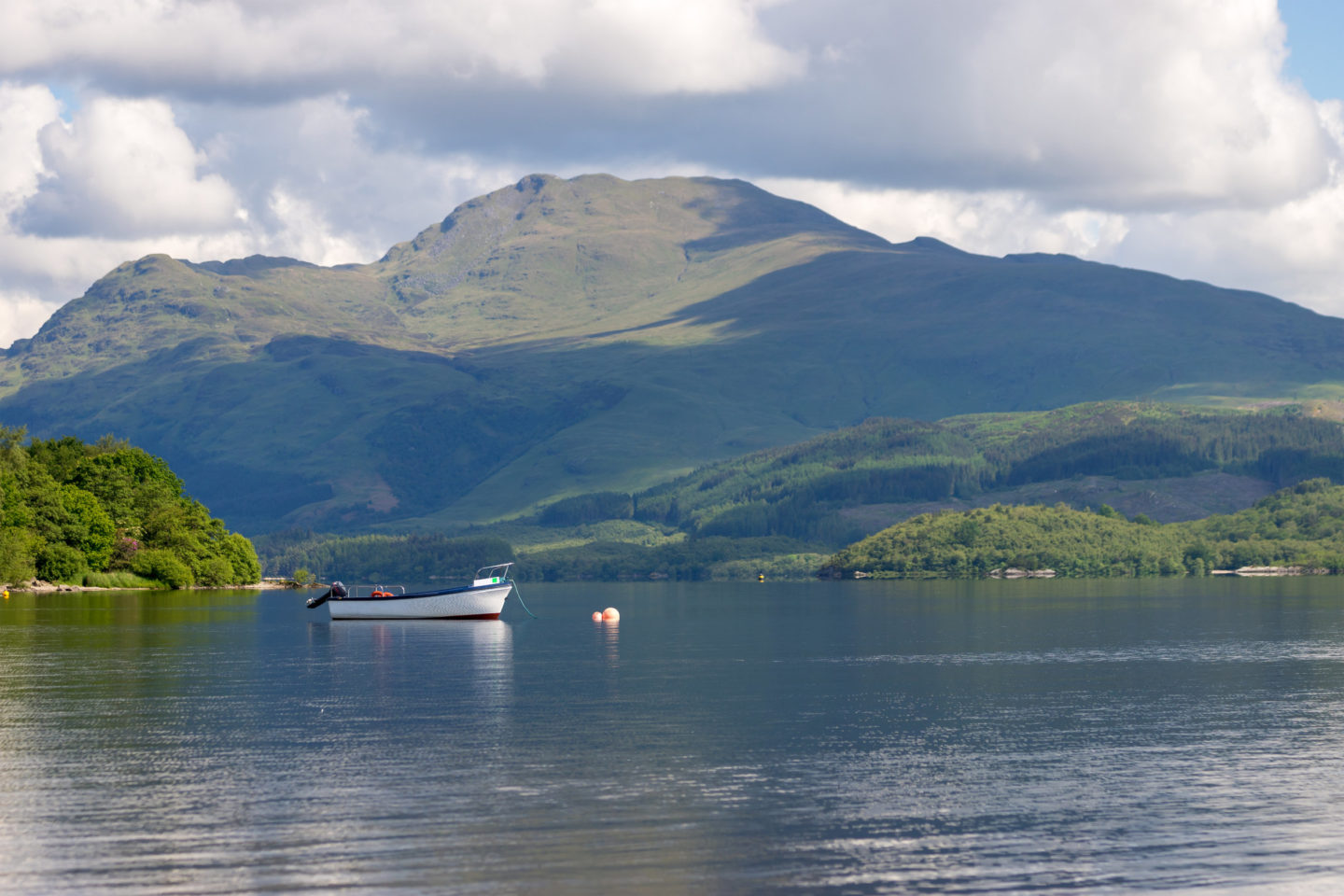 There is no doubt that if you want a stunning slice of Scotland's landscape then Loch Lomond could be the place that you should definitely add to your visit list.
There are a handful of small towns surrounding Loch Lomond, giving you plenty of scope to explore a few different places and do different things. There are even boat tours that circle the loch daily, giving you ample opportunity to explore the surrounding area.
Loch Lomond is also on the doorstep of Trossachs National Park, which is filled with unspoiled natural beauty. You can spend your days hiking in the wood or exploring the glens.
There is a lot to offer both couples and families here, and plenty of chances to venture further afield from this point. Camping or staying in other forms of accommodation will also be widely available here.
Dean Village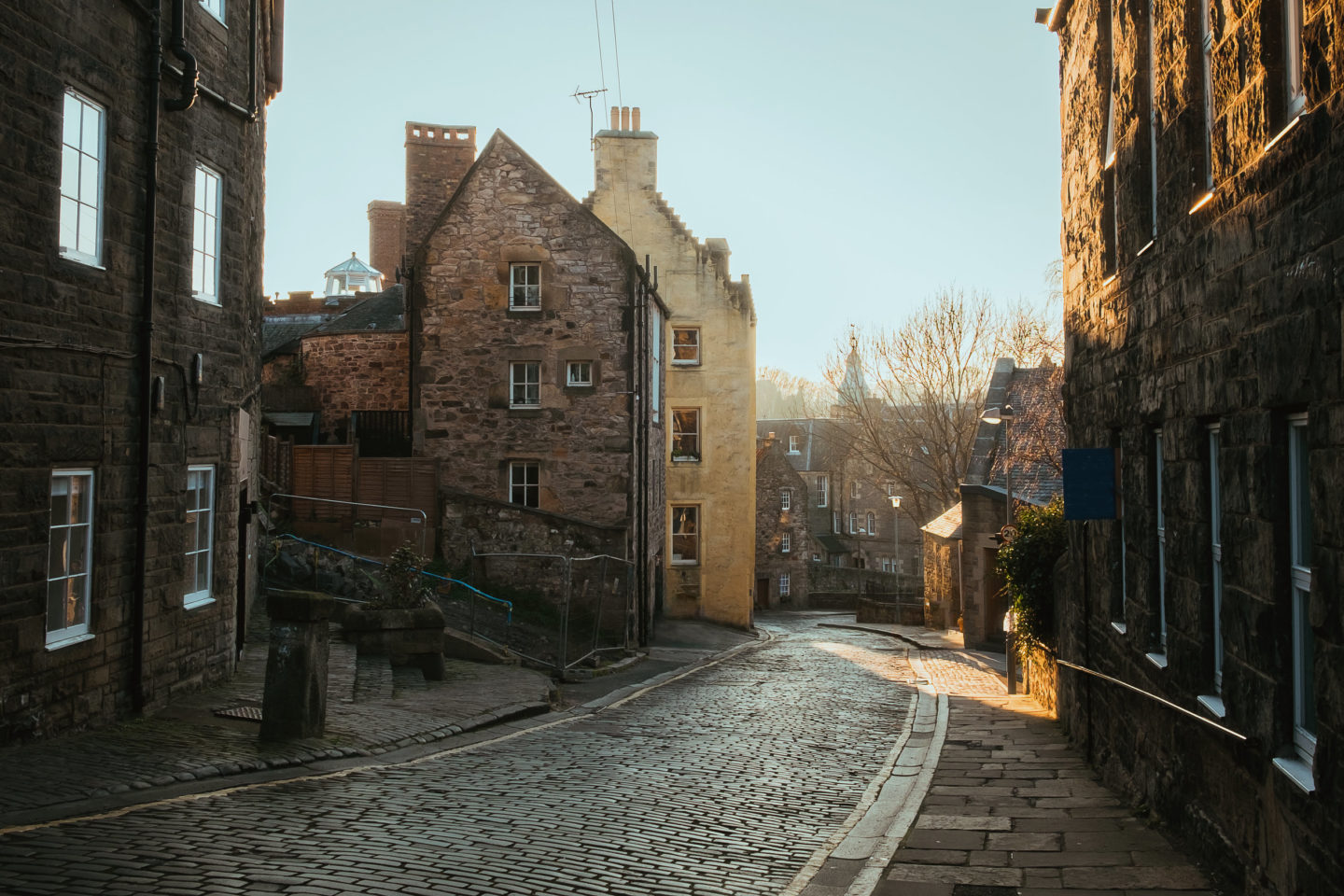 North of Edinburgh you will find this former village is a fabulous and stunning location to visit. It was once a village, but it is now classed as a natural heritage site.
It is known for its historic and pretty buildings and is located right on the water of Leith. You can wander the streets and explore this historic place.
Caithness and Sutherland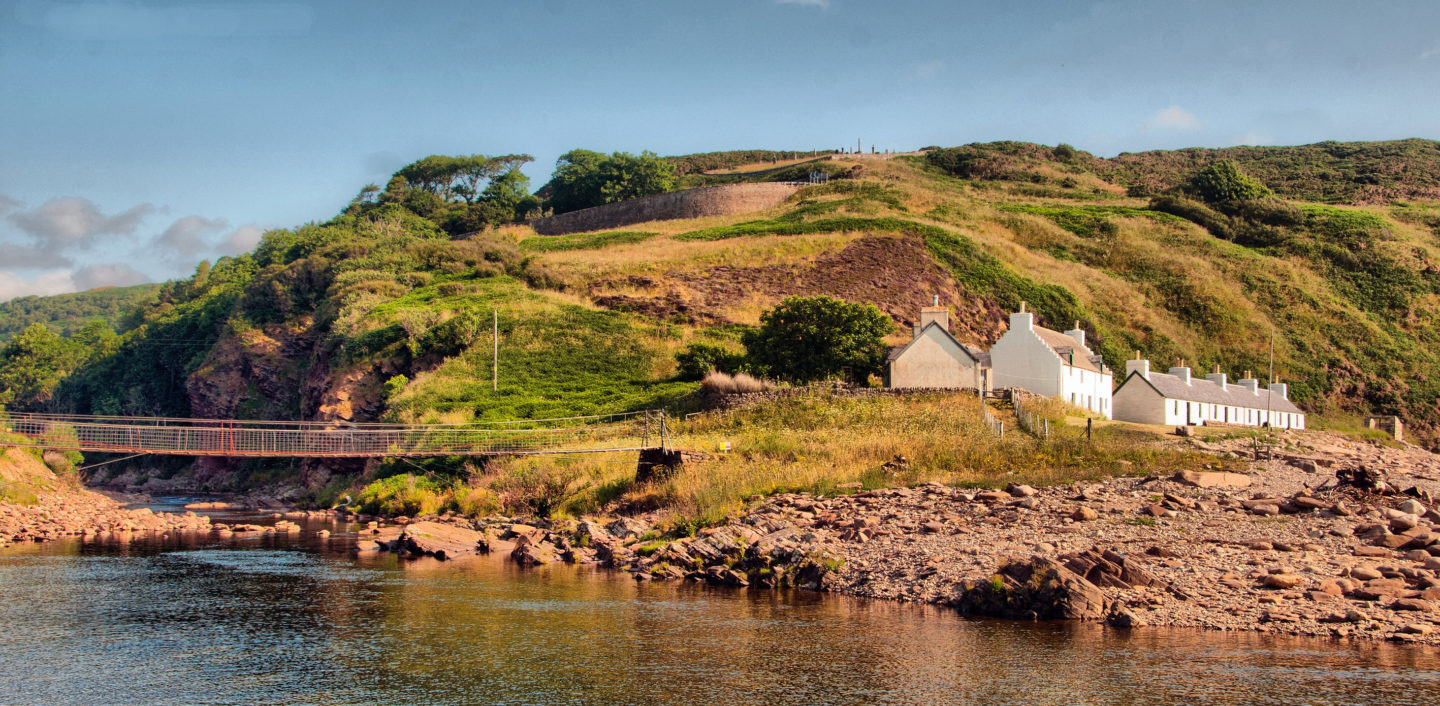 If you are wanting some of the best coastlines that Scotland can offer then heading North is where to go. Caithness and Sutherland can be explored by driving the North Coast 500 trip, but some of the best beaches would be the natural beauty you will find at Durness.
While you are there, you could take the time to see one of the best sea caverns there is. Perfect for couples or families, this location is one to embrace if you are looking for a typical British seaside staycation in Scotland.
Eilean Donan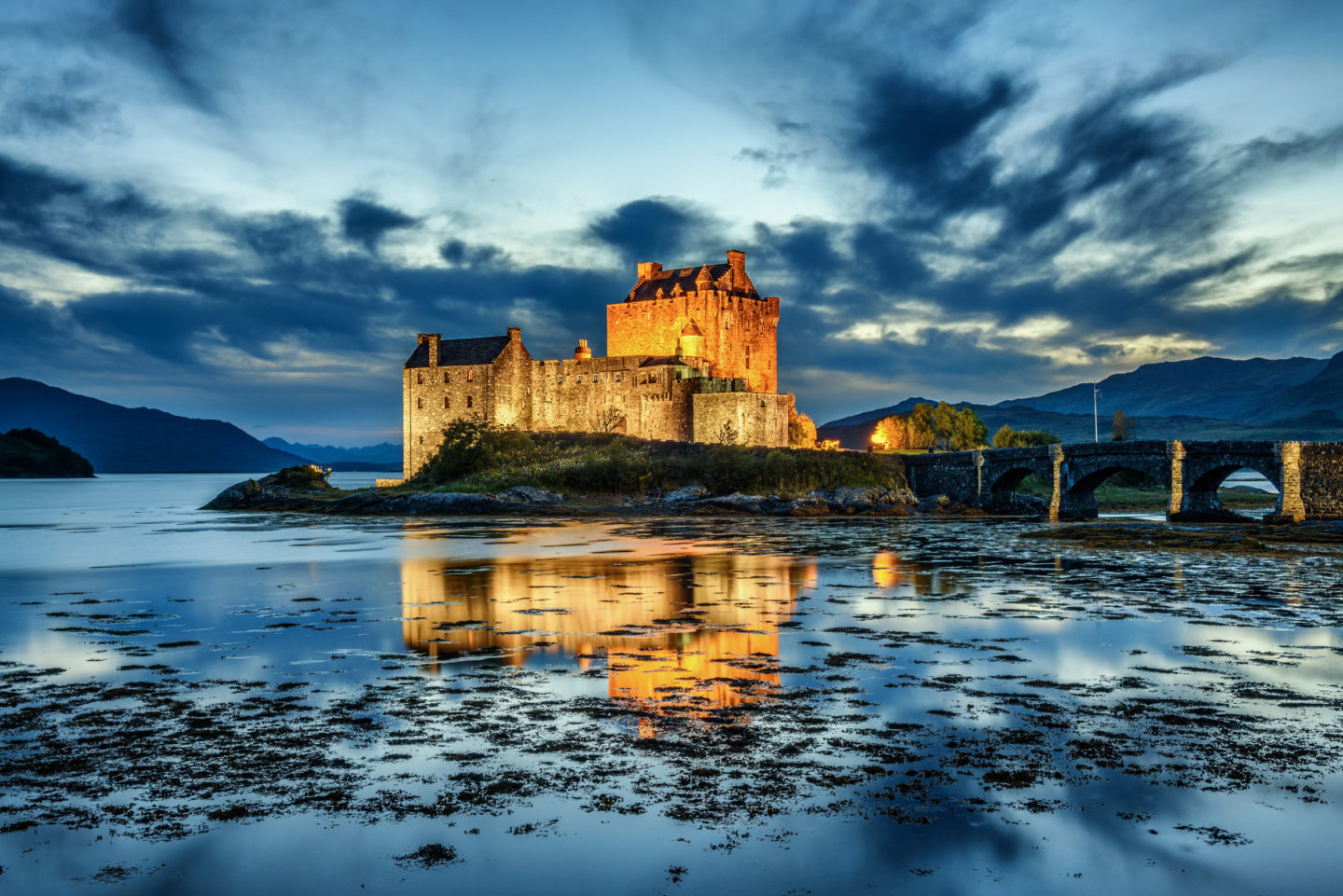 Finally, this location is the island of Loch Duich. It is classed as one of the most photogenic castles in Scotland so it is a hidden gem when it comes to beauty spots in Scotland.
While visiting here you will be able to catch views of the Isle of Skye. There are also regular sitings of plenty of wildlife including dolphins and otters. While you are there make sure you visit the castle.
In Loch Duich you will also find plenty of walking opportunities and other fabulous scenery to behold.
Scotland really is a fabulous place, and while you may want to visit the likes of Edinburgh, Glasgow, and Aberdeen, there are so many other places to explore filled with natural beauty and delight. Let's hope that some of these options inspire you to take a trip to Scotland very soon.
Looking for more scenic places to visit, check out Most Beautiful Places in Cornwall