Cornwall is a popular location in the UK perfect for days out, weekends away, and family escapes. When you head to the area, you will find some of the most amazing beaches in the UK, as well, quaint villages and towns ready for you to explore.
However, many of us are familiar with some of the popular tourist hotspots in the area, but Cornwall has many other locations that are yet to be explored fully. With that in mind, here are some of the best beauty spots that you can experience in Cornwall.
10 Most Beautiful Places in Cornwall to Explore
St Loy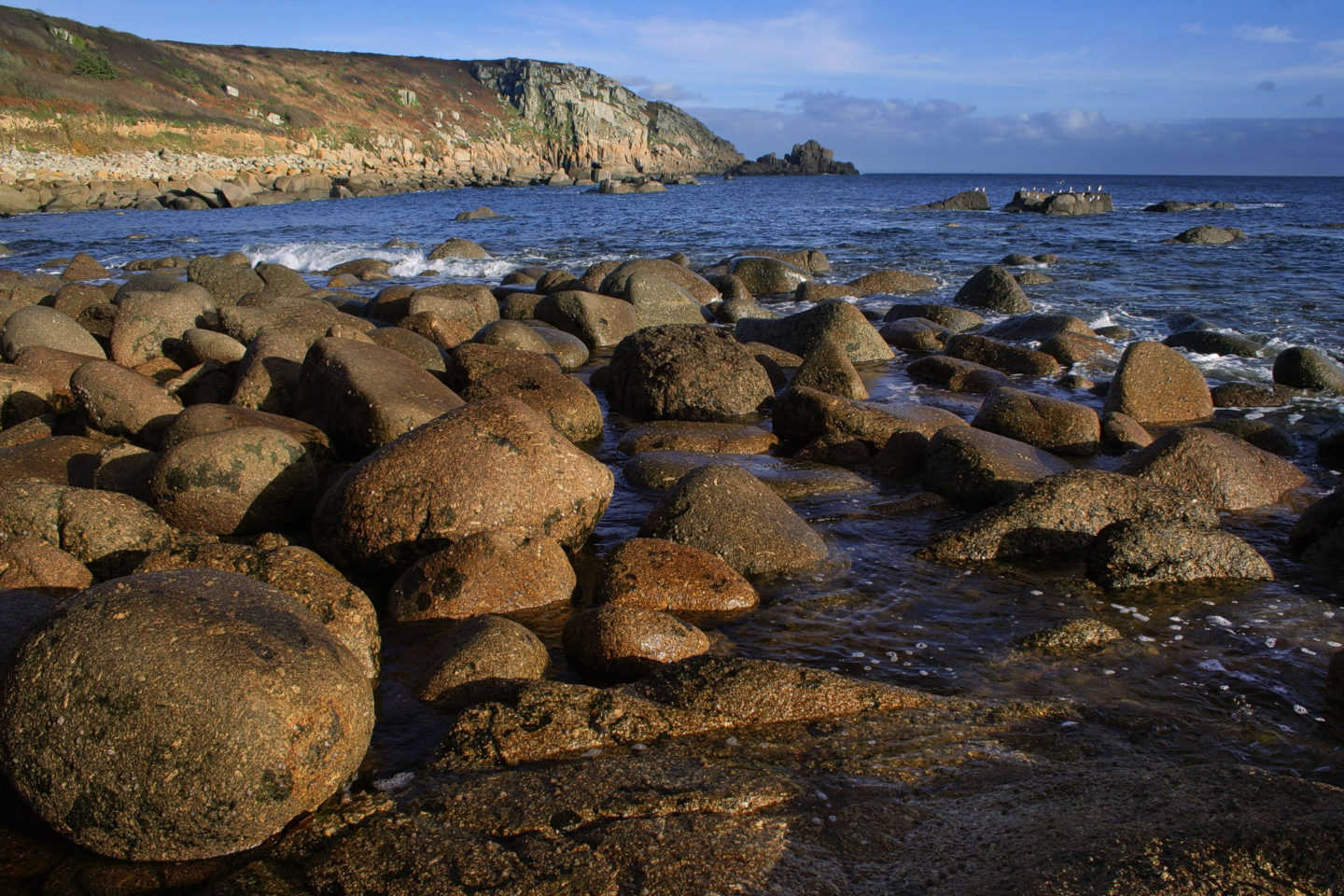 There are areas of Cornwall that are a little less explored and one of them is the South West coast. The Valley and the beach at St Loy is a great option to consider. Some would say it is one of THE beauty spots in Cornwall.
You will be able to explore some Cornish Coves, and a fabulous way to do that would be to take on one of the many walking trails available.
You will follow the trails that will take you through enchanted woodland and pretty scenery. A great place to explore with the whole family and the kids will feel like it is a bit of an adventure.
Botallack Mine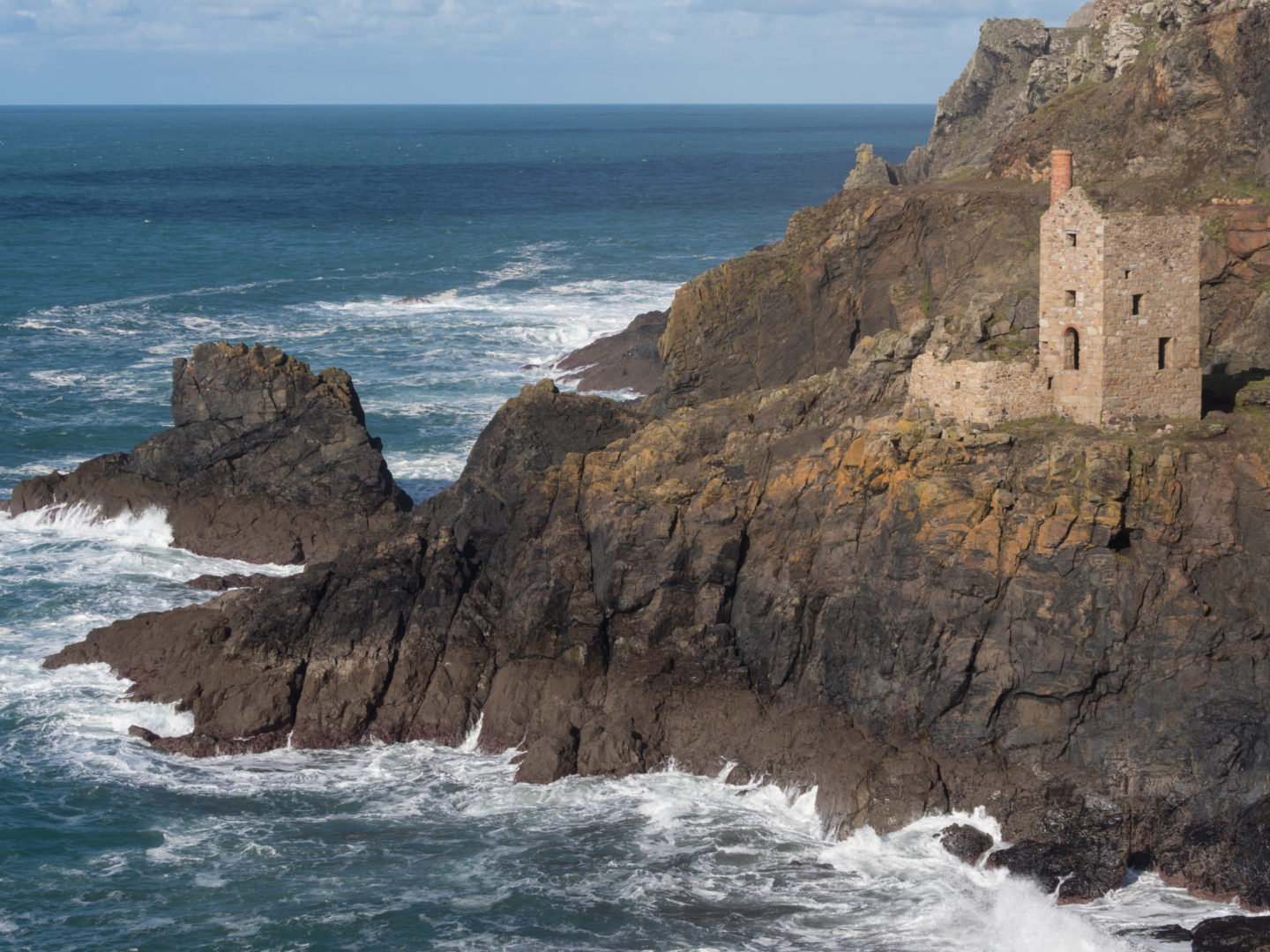 If you want to learn about the history that Cornwall then heading to Botallack Mine will give you a snapshot of the Cornish mining history.
It is a National Trust location and is truly beautiful. There are some ruins to explore as well as walking trails that will give you incredible views of the area.
While it may not be what you usually associate with Cornwall, it is a hidden beauty spot and one not to be missed.
St Michaels Mount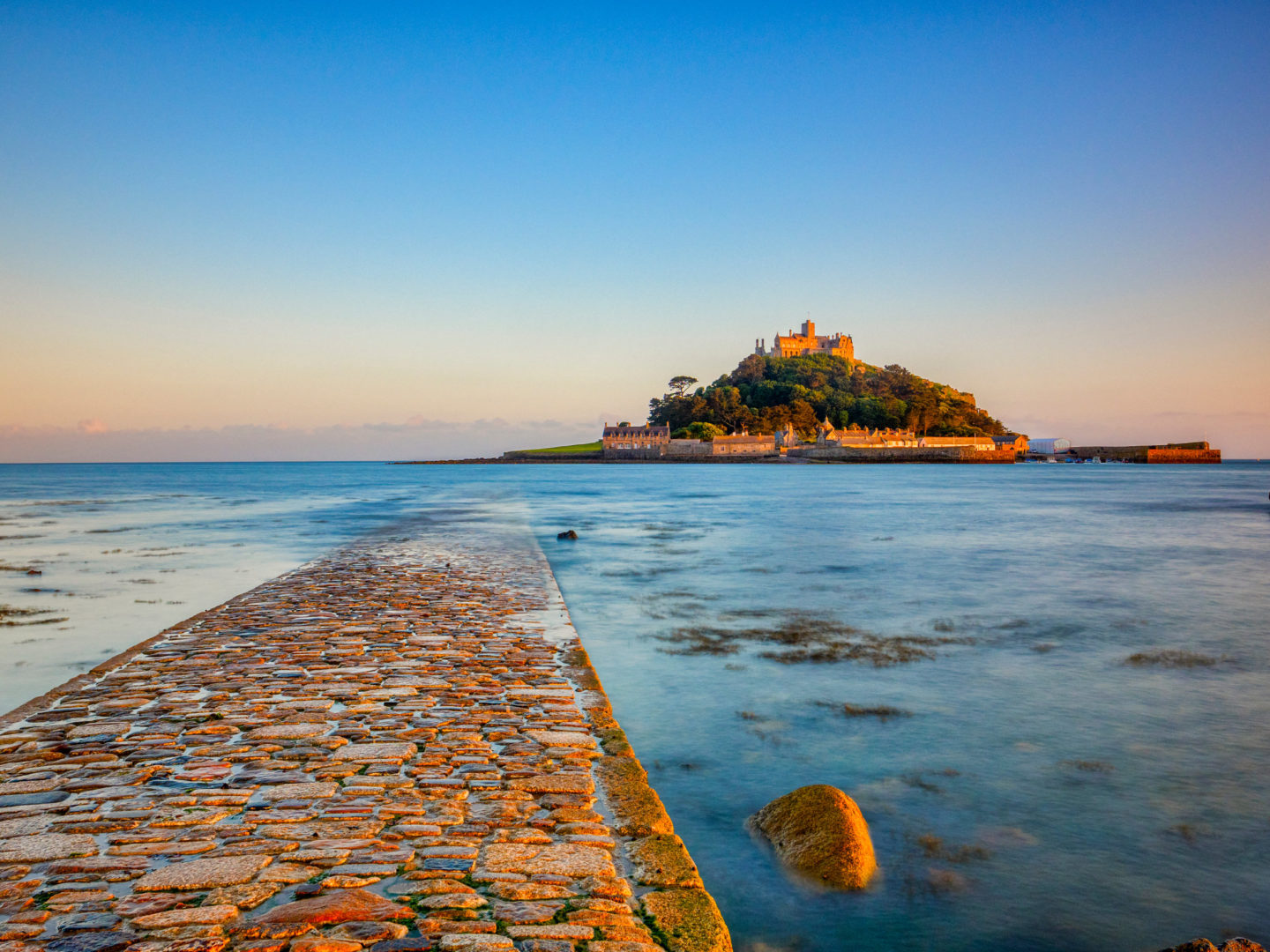 St Michaels Mount is a small island that can be accessed during low tide. It has a walkway that you can walk across and it will definitely be an exciting location for children.
Partly because it gets cut off by the tide so you will feel like something new to experience. On the island, there is an ancient castle, and it is cared for by the National Trust.
There are a few shops to explore and also some places to eat, but the main reason is to get some incredible views from across the sea.
Porthcurno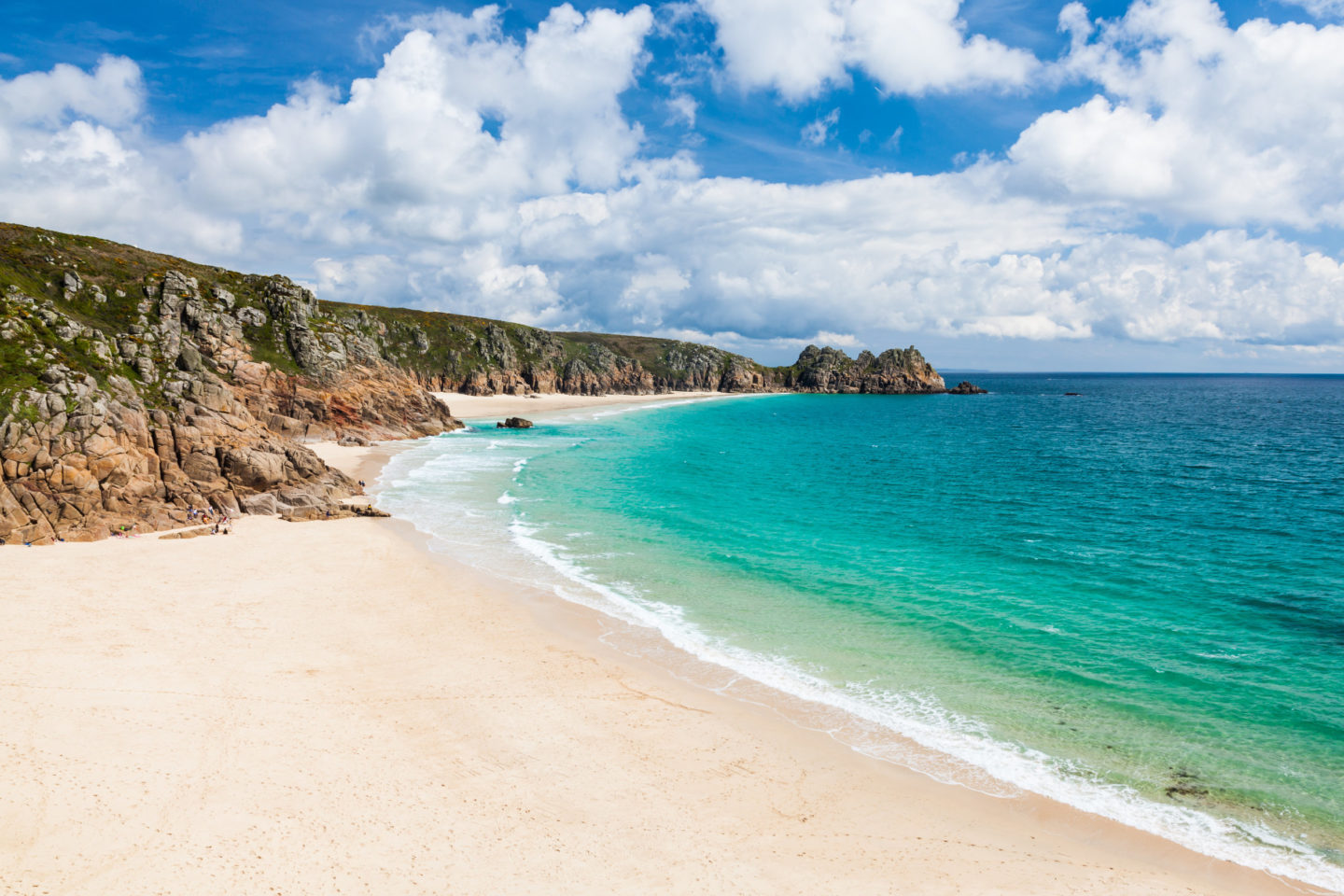 Set in a small valley that makes way to the sea is this stunning location. Porthcurno is about two and a half miles away from Lands End.
The beach has white sands, and the sea looks bright blue. It might be a small beach, but it played a vital role in World War 2, so the location is steeped in history.
In Porthcurno, there are also exhibits dedicated to this, so it can make for a beautiful visit but also an interesting one.
Padstow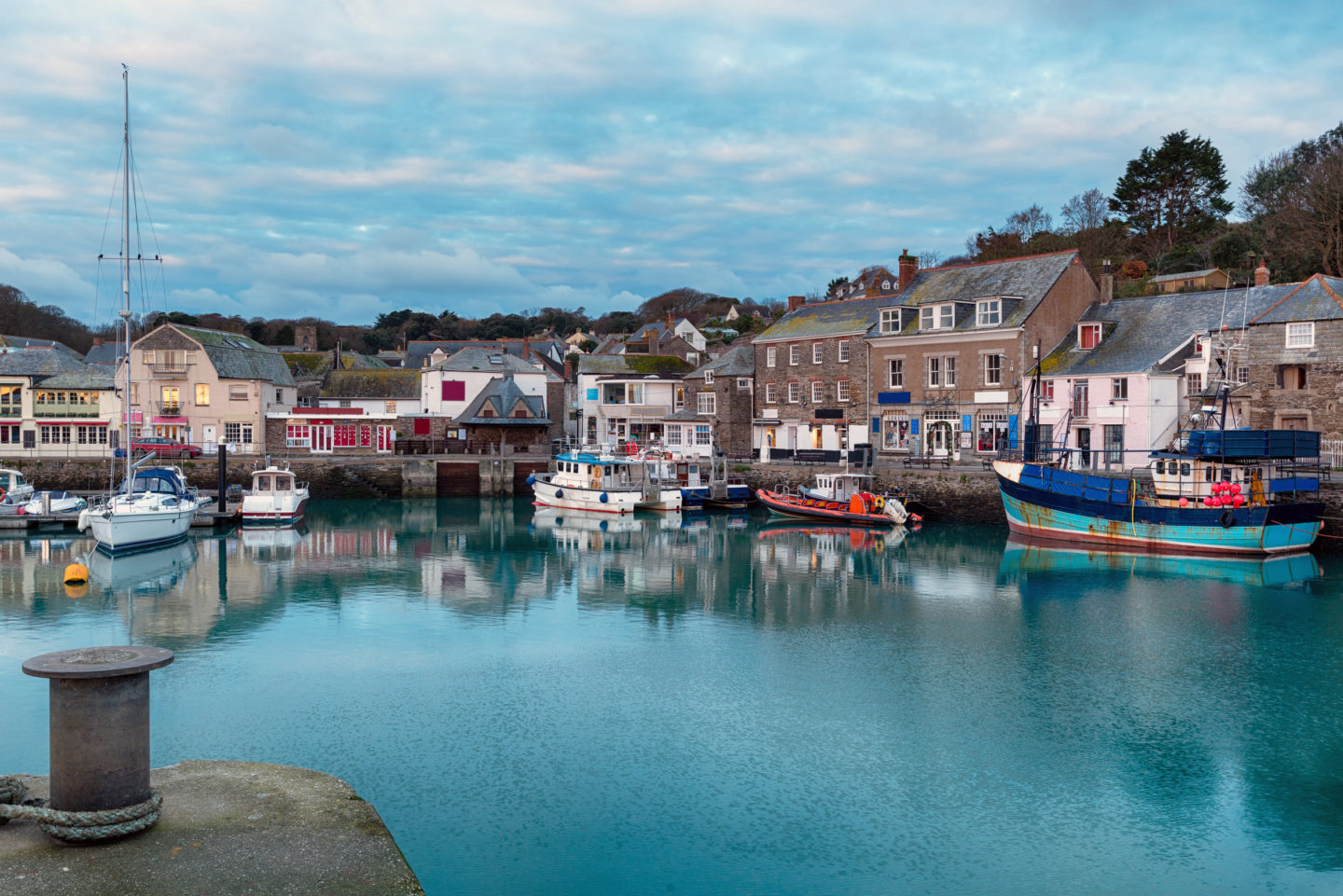 Padstow is one of the best locations in Cornwall. It is popular with tourists but it has to be listed because it is one of the best beauty spots in Cornwall.
It is a charming fishing port with a harbour full of boats. There are also plenty of independent shops and restaurants that make the location a great place to visit.
It is great for a day trip out or even to stay for a few days. It is close to other locations such as Bedrutham Steps and Wadebridge.
Lands End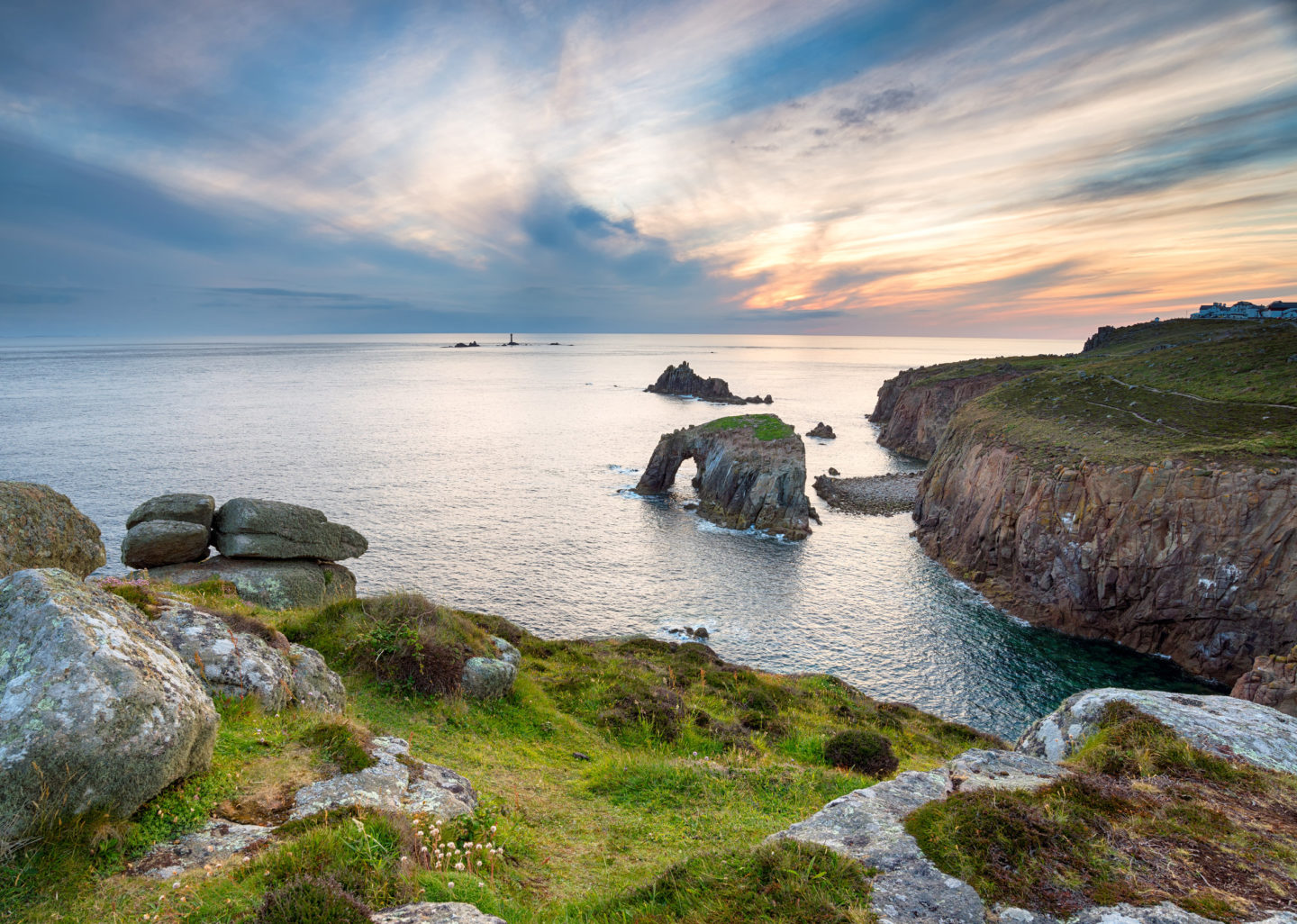 Usually, this is the final destination, or the first one, depending on your direction, for the UK's longest road trip. Many people do it in the car or even cycle it.
John O'Groats to Lands End is over 1400km from start to finish. However, while it is popular for that reason, Lands End itself is a stunning location.
Here you can enjoy the natural beauty along the coast, and also pick up some of the best walking trails and coastal walks to truly make the most of the area you are in.
Whether it is bird watching or you want to see if you can spot any sea life, Lands End is a stunning location and should be added to your list of places to see while in Cornwall.
Fowey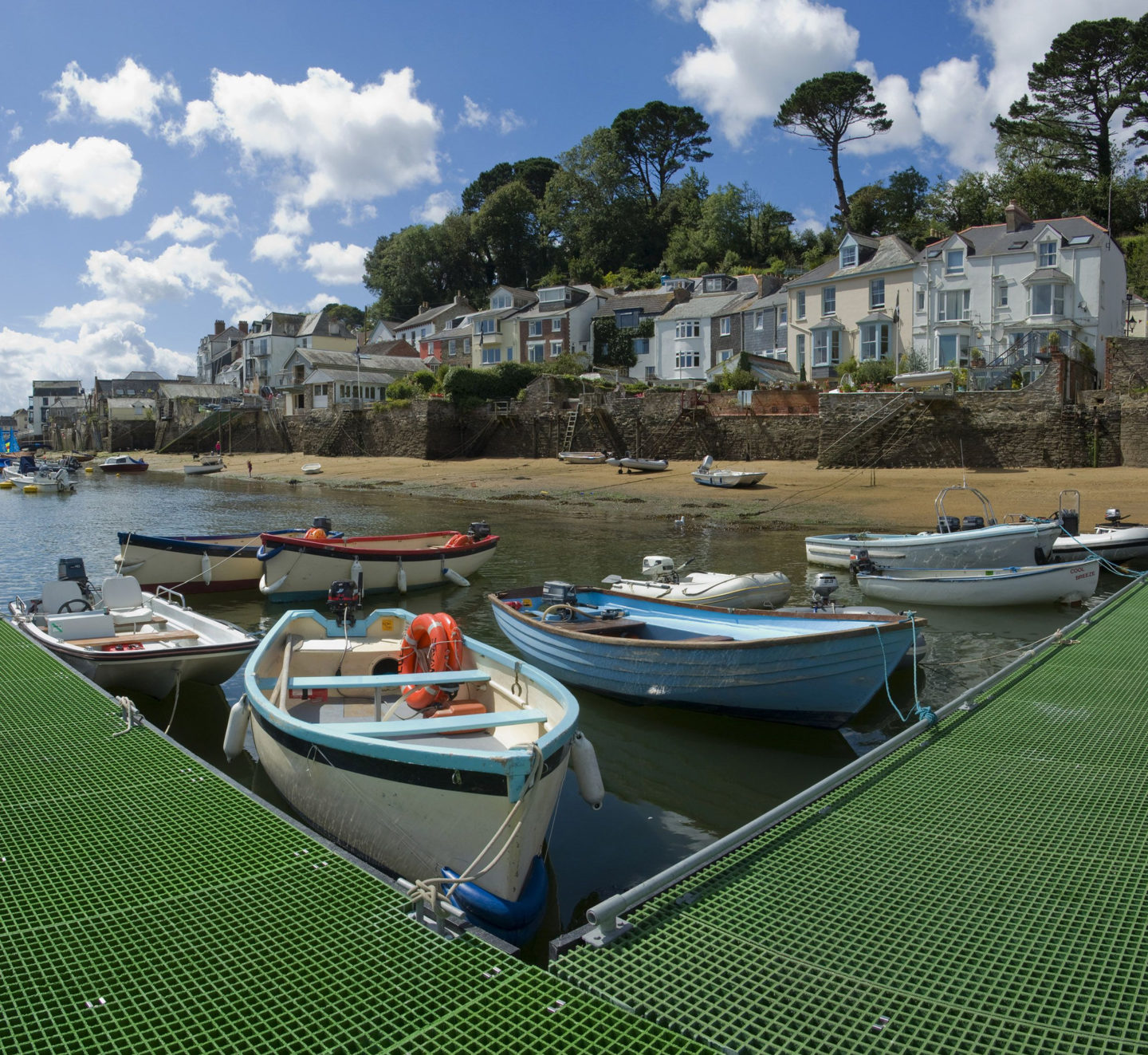 Home to the Royal Regatta for one week every August, there is a regal and beautiful vibe to this place.
Fowey Harbour is as pretty as a postcard, with plenty of fishing boats to spot as you walk along the coast. The village itself also has an array of shops and restaurants to keep you busy.
St. Ives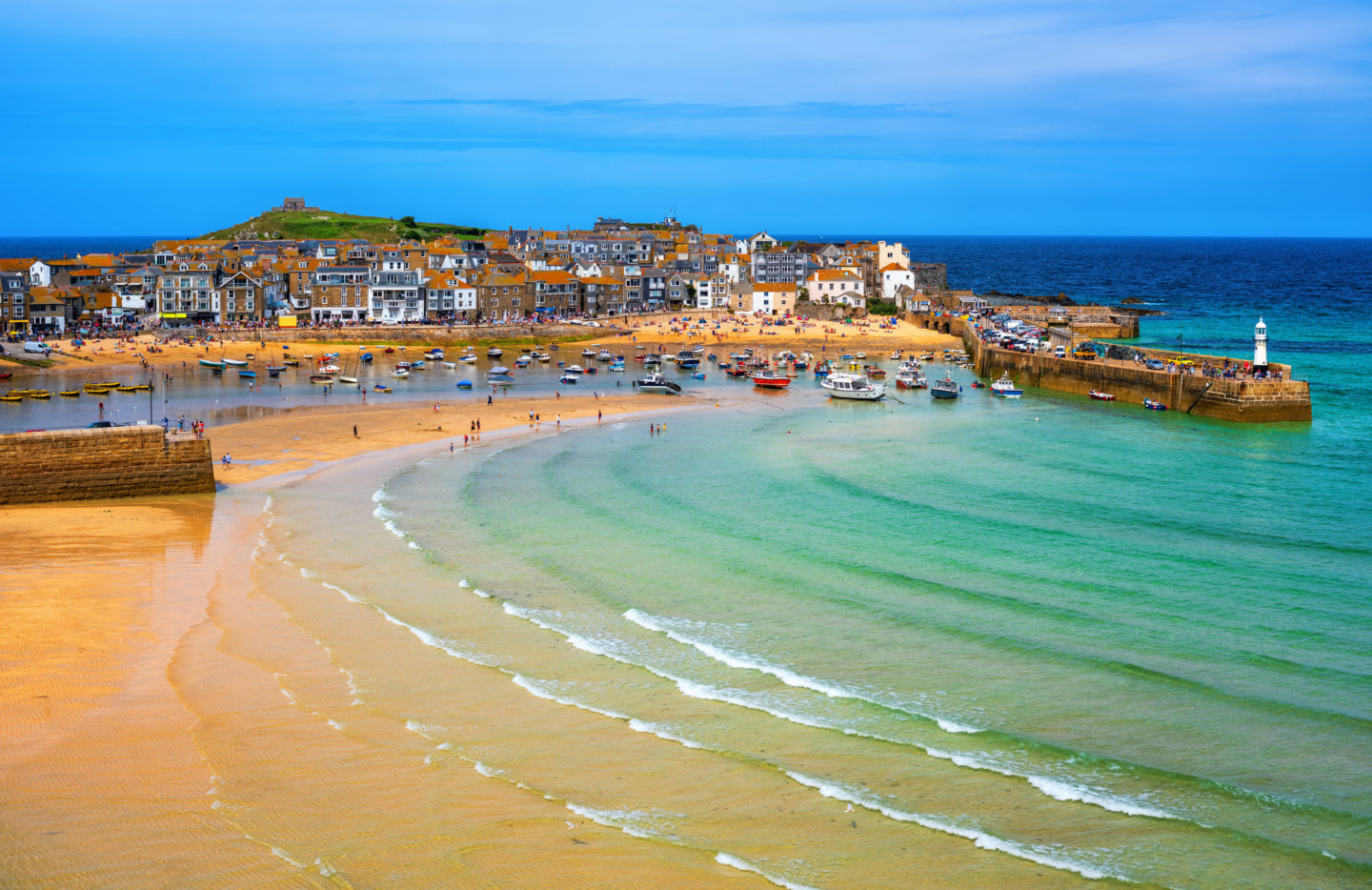 If you are wanting to head to a quintessential seaside resort then this is one of the best in Cornwall. It is the ultimate beauty spot.
There are striped deckchairs, ice cream shops along the front, and plenty of fish and chip shops to enjoy. There is also the Tate St. Ives to enjoy for anyone who is interested in art to creative outlets.
Aside from the beach, there are also fabulous walks that you can enjoy. While it may be a well-known spot for tourists it is still one to visit if you are ever close by.
Bedruthan Steps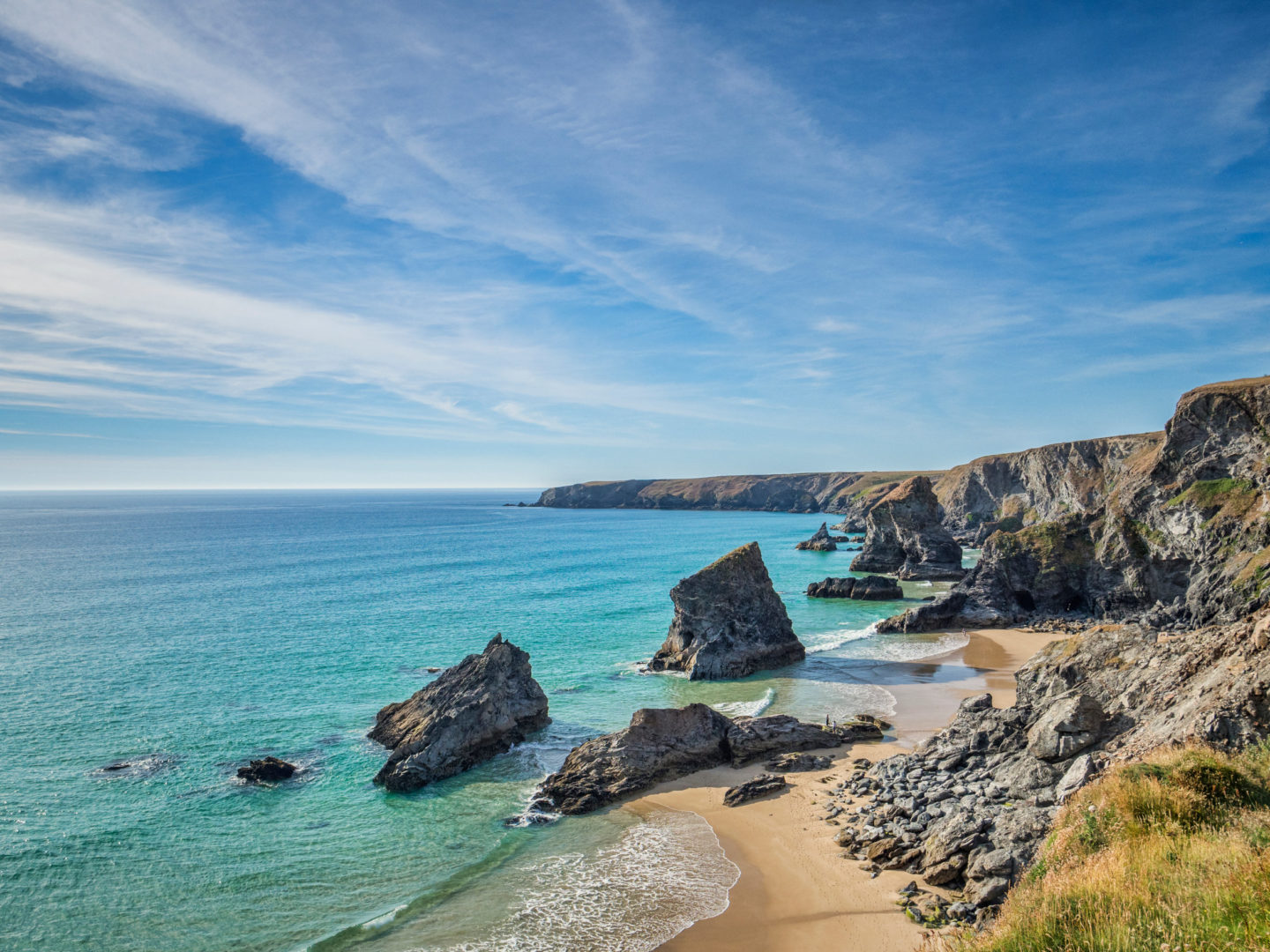 Between the popular locations of Newquay and Padstow you will find a lesser-known, but equally just as beautiful Bedruthan Steps.
This is a beach that has gigantic rocks that have been separated from the mainland because of sea erosion. The coastal path does go past this location, but it is worth the trip to spend some time there just for the beauty of it.
White sands and crystal blue oceans. It is also a less popular beach with some of the tourists so there should be plenty of space to sunbathe and enjoy beach activities.
Polzeath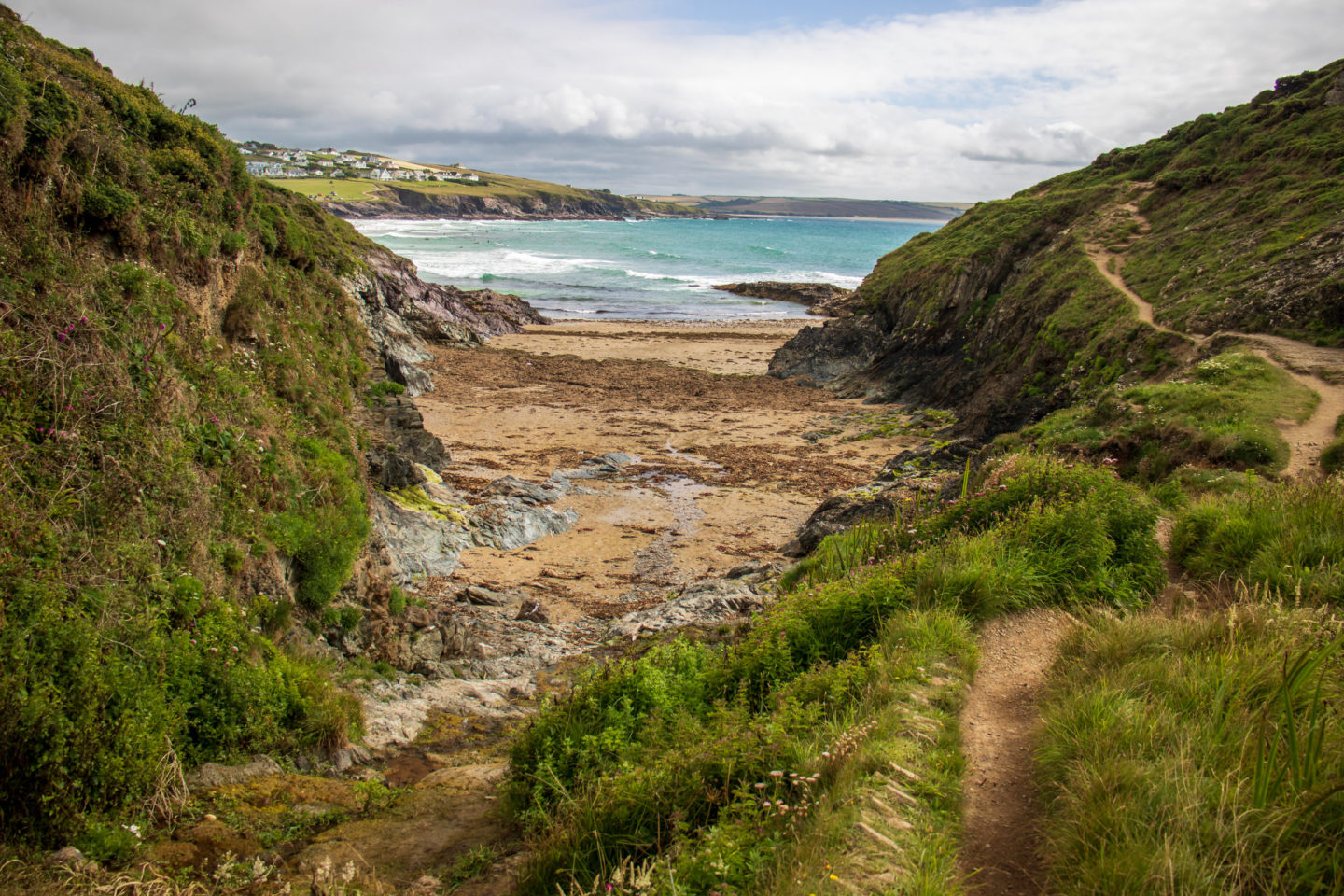 Polzeath is a coastal town close to Wadebridge. It is an excellent place if you are hoping to catch some waves in the sea.
While surfing and the stunning beach are two highlights of this location, there are other things you can do while you are here. There are tracks and trails perfect for walking, as well as cycling opportunities.
You can also pick up other walks and tracks such as the Camel Trail or the famous coastal walk. Polzeath is a stunning location and definitely one to visit while you are in Cornwall.
Hopefully, this has given you plenty of inspiration for some of the best beauty spots in Cornwall you just have to see.