Depending on where you go, it might be difficult to remain looking glamourous while you travel. This can be made even harder when you plan on touring the country, or even abroad, with the rest of your family. The needs and wants of your children may end up taking precedence over your usual beauty routines. In addition to this, you want to make the most of your time away, spending your hours out and about, rather than losing daylight to a complicated grooming routine. By finding ways to add a little style, but keep your time to yourself and account for a potential lack of your normal facilities, you can still look your best even when travelling.
Minimal Jewellery
When you plan on travelling abroad, or even going to a campsite closer to home, you may not want to be weighed down by numerous jewellery pieces. However, at the same time, you may also want to keep sentimental pieces on your person. It can be a good idea to travel light to save on space or baggage costs, so keep your everyday earrings in when you travel. If you like, you can then take another pair in your luggage, but try to keep it limited to just those two. For other jewellery, stick to simplicity, as well as what will make you happy. An adjustable plume ring for loss can help you feel closer to those who have left this world, without taking up a great amount of space, or highlighting your emotions tied to the piece.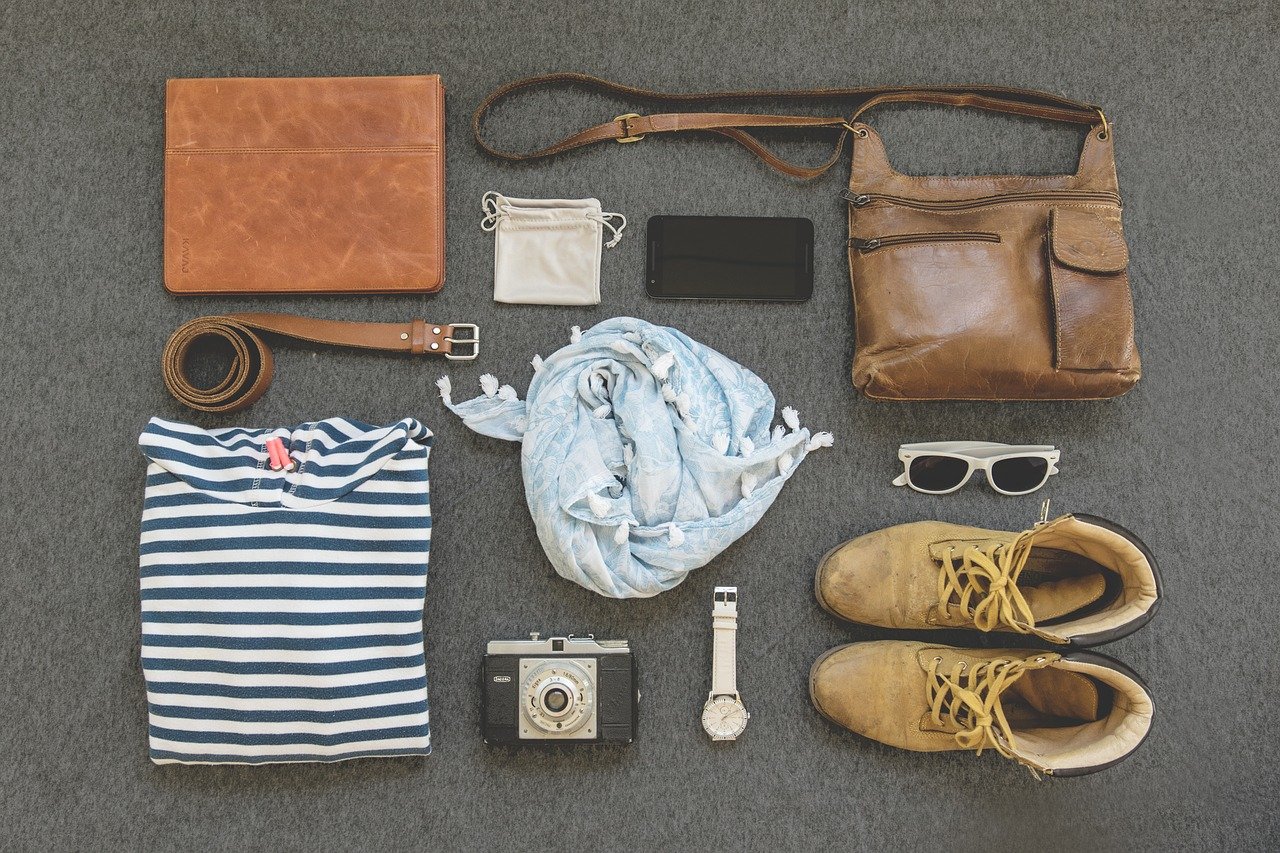 Haircare
Not everyone can roll out of bed in the morning with gorgeous looking hair. For some, this is a careful procedure that can take time. When you're travelling, hair maintenance is most likely not at the top of your list of things you want to do. Rather than lumbering yourself with numerous hair products, tools, and appliances, it can be better to keep things as easy as possible. Of course, take shampoo, conditioner, and your brush or comb with you, as hygiene is still a must, but when it comes to styling, there are lazy ways that you can achieve great looks in a matter of minutes. One such way is to apply hair mousse to damp hair and scrunch it up. Once it dries, you will have beautiful curls for the day.
Makeup
While you might have a number of makeup products at home, you don't want to be carting these off with you when you travel. On top of this, many of your products may not be suitable for the climate you are travelling to, so they will end up simply taking up precious luggage space. Instead, opt for a few makeup items that will help you to look your best, and continue with the theme of keeping your beauty regime to a strict time limit.
Travelling can be fun and exciting, so it is important that you make the most of your excursion. By cutting down on what you take, you can still remain stylish while enjoying your adventures.