Press Visit
Europe's Largest Christmas Show is Back!
Thursford Christmas Spectacular returns to Norfolk for seven weeks from 9th November – 23rd December 2021.
Set in the midst of the world's largest collection of steam engines, mechanical organs and fairground rides, Thursford's opulent Christmas spectacular is performed by a cast of 130 professional performers, many of whom have come directly from the West End in this three-hour show-stopping bonanza featuring a wide range of music, dance and comedy, with many more surprises along the way. Thursford Christmas Spectacular 2021
This glittering, tinsel-packed variety show has been entertaining visitors of all ages from across the globe since opening its doors on Christmas Eve more than 40 years ago in 1977.
Seen by nearly 6 million people and regularly attracting up to 50 coaches a day from far and wide, the team have been busy auditioning over 3000 performers this year, as well as installing a brand-new lighting experience to ensure that this year's beloved and highly anticipated family-run show brings bucket loads of Christmas cheer.
Arriving at Thursford Christmas Spectacular
When you approach the general direction of Thursford, there are lots of sparkly signs with tinsel so you know you are in the right place, as you drive down the road to the event, you are directed to a parking space via friendly car park attendants in fluorescent jackets. We were visiting for the 7pm show but planned to visit the Enchanted Journey of Light first, so arrived just after 5pm, the only thing you do need to take note of is that around this time the people from the 2pm show are leaving, so just take care when walking across the car park as there are lots of cars with their reverse lights on!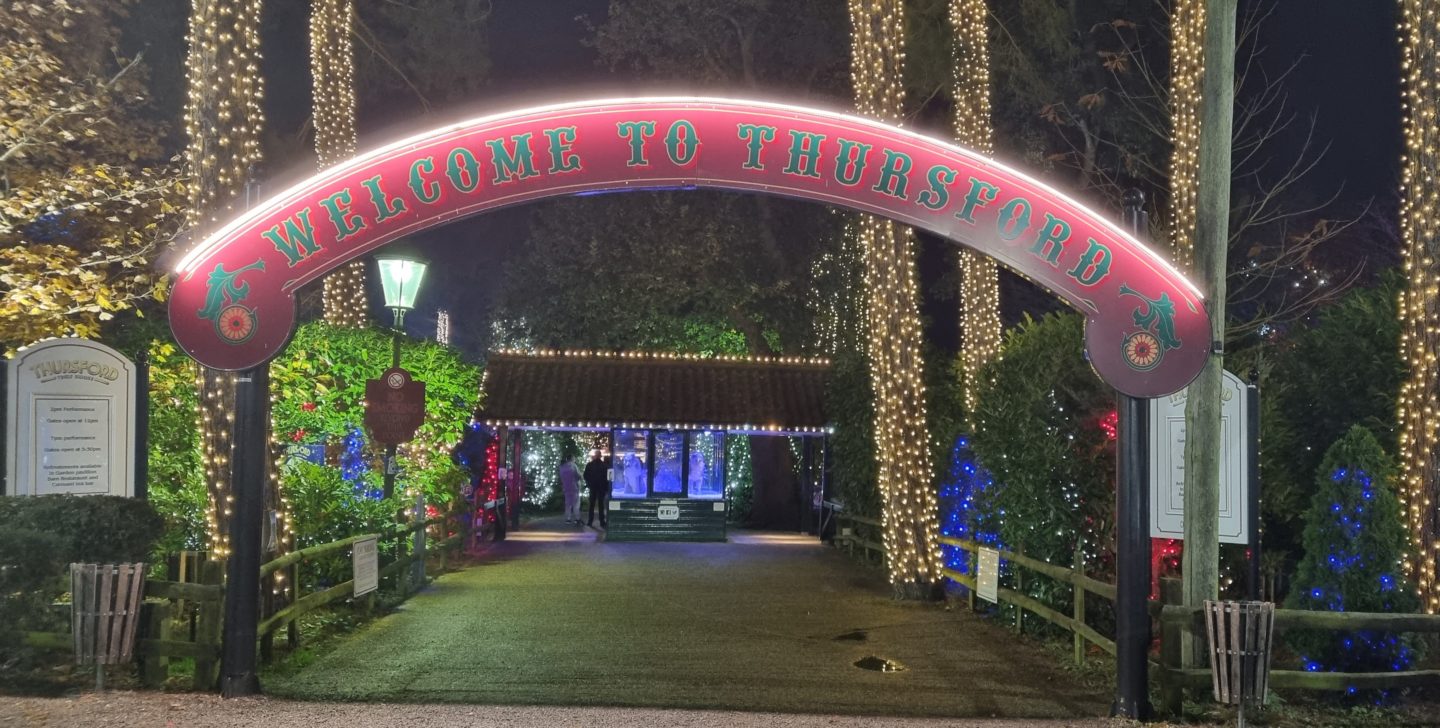 As you walk through the entrance you are met with the most stunning lights and decorations as well as some vey realistic looking animals that moved!
There are various food outlets for you to grab a bite to eat before the show starts, and gorgeous little shops to explore Including a Christmas Shop, Toy Shop and Sweet Shop, perfect for a little bit of Christmas Shopping.
You are also able to purchase tickets to the Enchanted Journey of Light at a reduced rate if you have tickets to the Christmas Spectacular, which I definitely recommend as its stunning.
Thursford Christmas 2021
I have heard so many people talk about Thursford Christmas Spectacular but have never visited before, so I had no idea what to expect, but on walking into the theatre I was literally speechless, the decor alone was enough to be an attraction!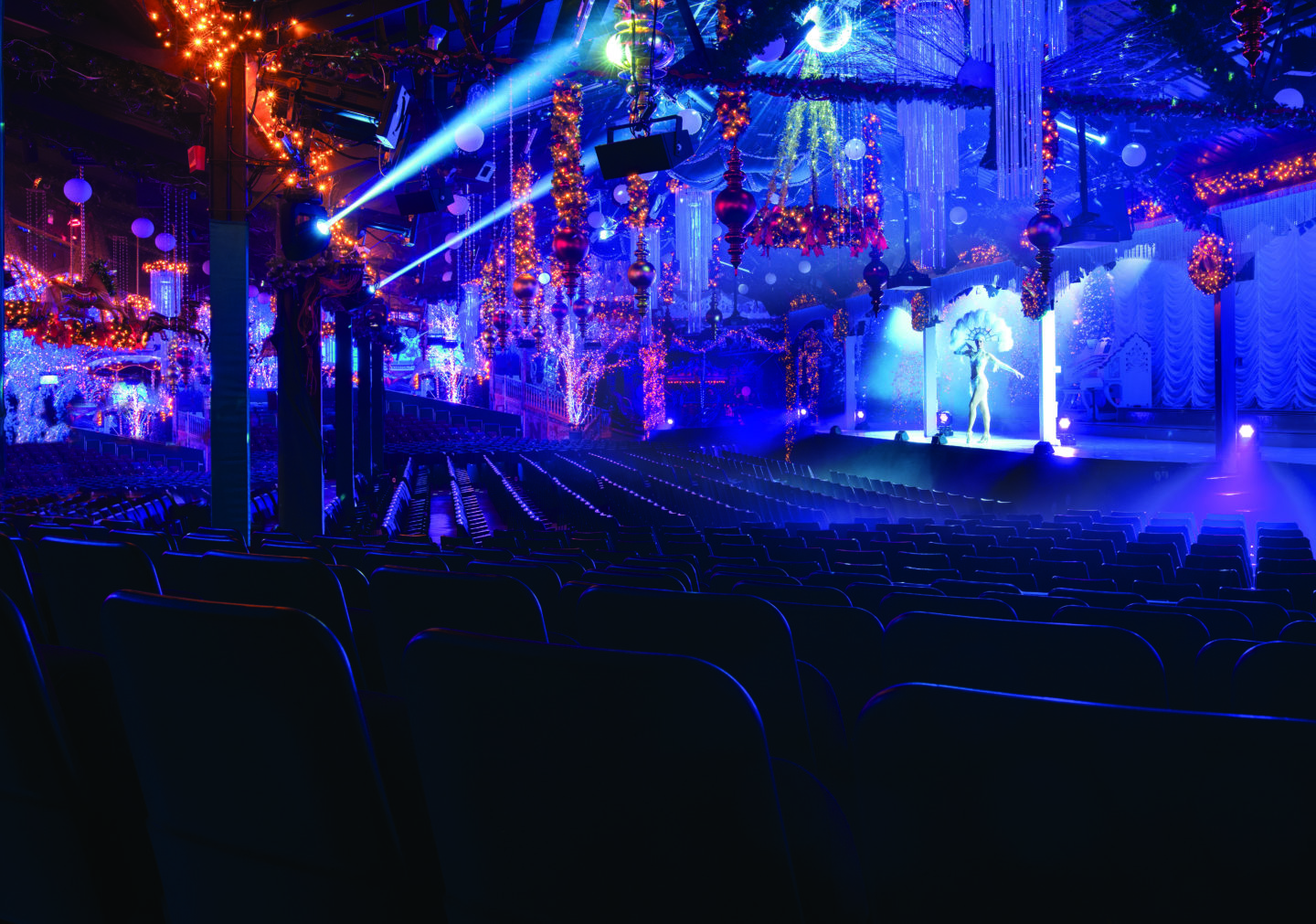 As you enter and show your tickets to the attendant you are directed to the aisle you are seated in and then there are letters on the floor indicating which row you are seated in, the Thursford Christmas Spectacular seating plan is done in smaller sections than theatres, but once the show starts you know why, as various members of the show walk down the aisles and are part of the show, giving the feeling of one giant interactive extravaganza!
Featuring a cast of 130 performers, alongside variety acts, the running order was a mix of traditional Christmas Carols, Festive themed Performances, intertwined with amazing dancing, fabulous acrobatics and side splitting comedy.
The compere Kev Orkian was outstanding, immensely talented on the piano, and oh so funny, i'm sure there were a few of his jokes we missed due to laughing so hard from the previous ones! He entertained us throughout the show and was the perfect host who made you all feel at ease. The Thursford Singers, Musicians and Dancers were pure class, every one of them would be right at home on Broadway, particular favourites were Senza Catene (Unchained Melody) and Bridge Over Troubled Water, both of which gave me goosebumps.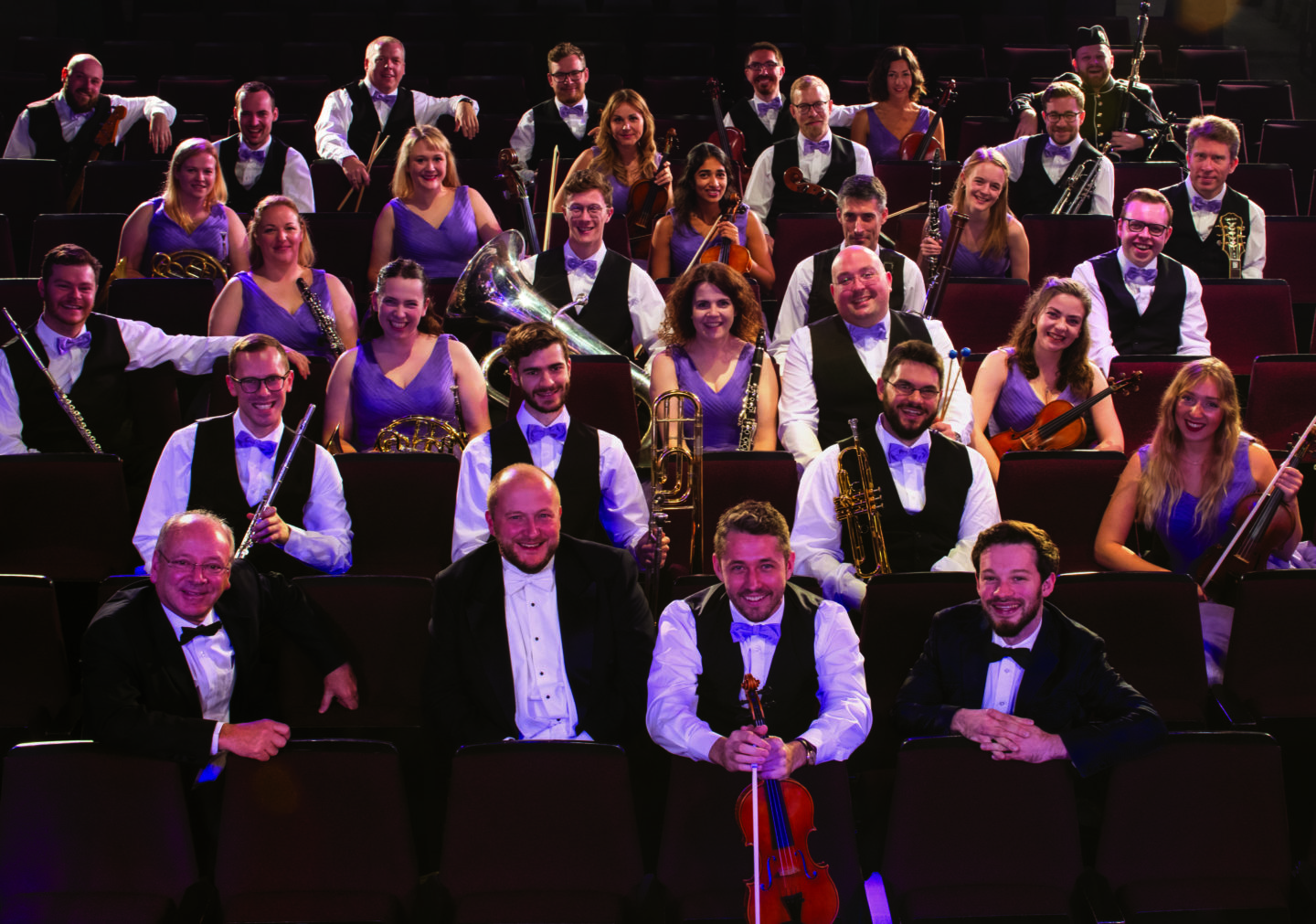 Thursford Xmas Speciality Acts for 2021
Delfina and Bartek Byjos, Poland's Got Talent Winners, they have an act called the lollipop, which is basically a structure that looks like a giant lollipop that they perform acrobatics on, later in the show they also entertain with more acrobatics, which include Bartek literally lifting Delfina in one hand!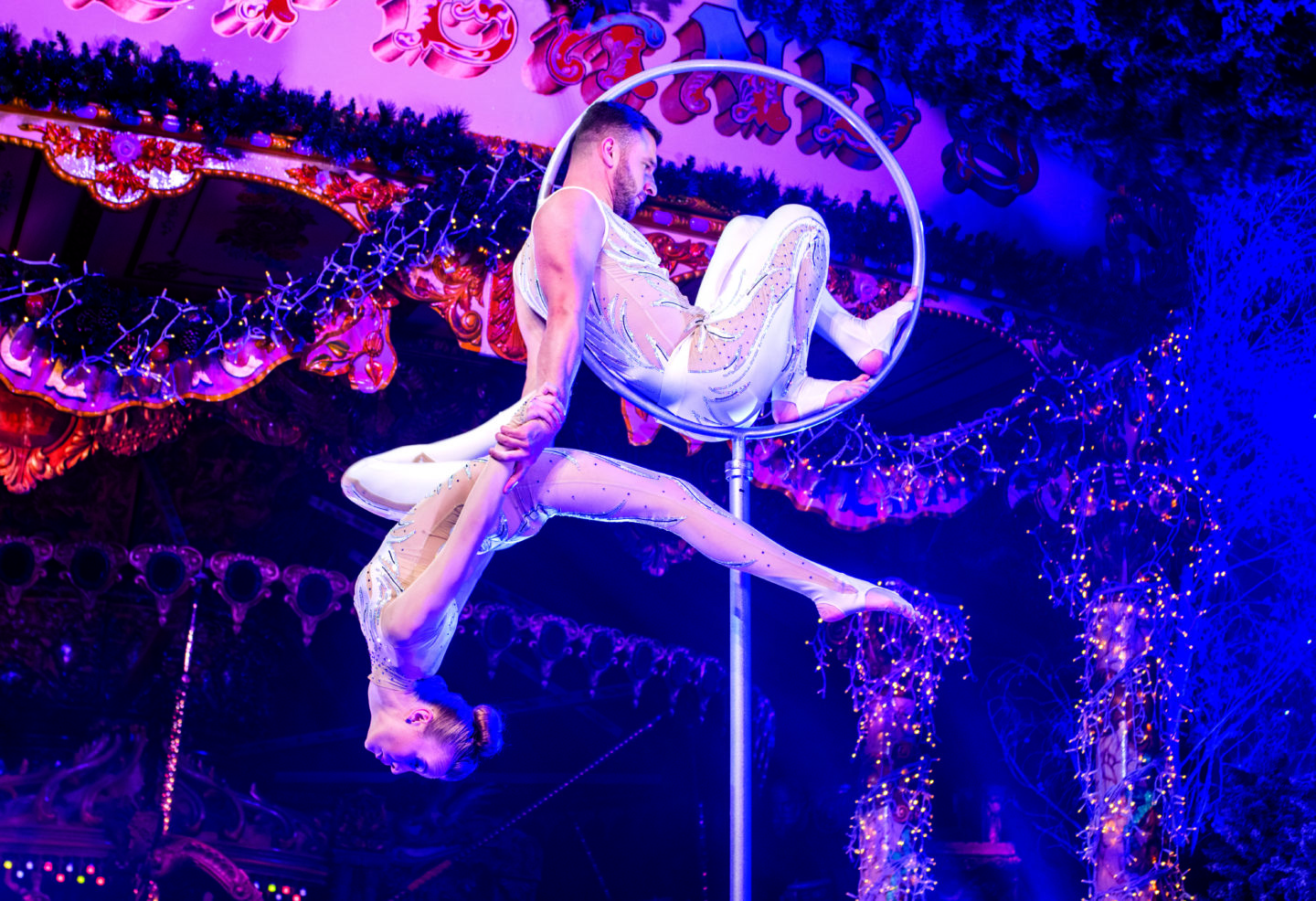 Bibi and Bichu are brothers who juggle! They began their careers 20 years ago as street performers in Ethiopia, and their juggling skills are superb, and it looks amazing! Billy George appeared on BGT in 2012, his act is with a Cyr Wheel, it looks stunning and the tricks he can do inside a wheel is phenomenal!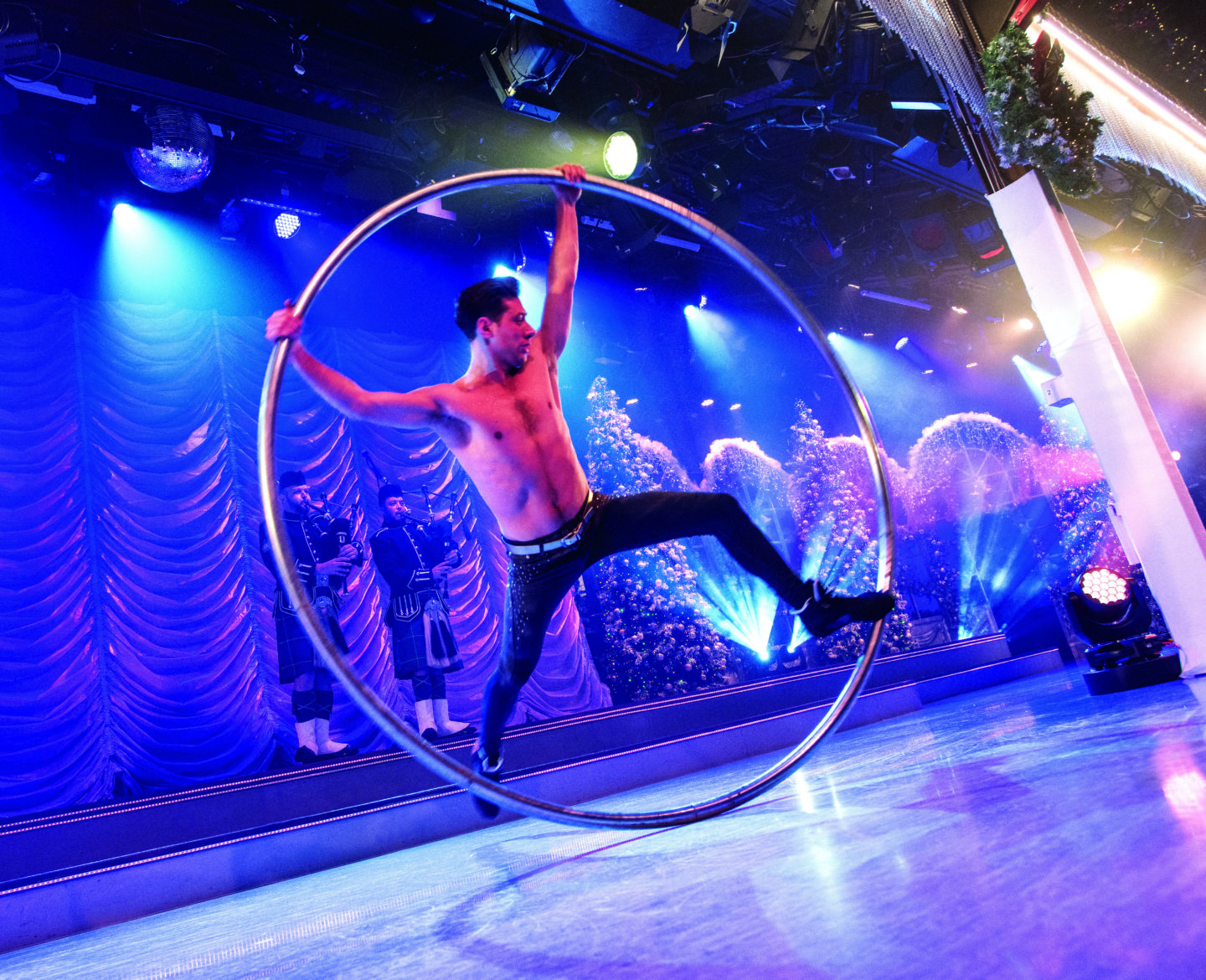 And not forgetting David Sherwood and his white doves which are a perfect way to end the show, and look beautiful flying across the audience.
Thursford Christmas Spectacular tickets are available HERE
If you haven't booked your tickets yet, what are you waiting for ?
If you are not local, don't worry as there are plenty of Thursford Christmas Spectacular Coach trips available with companies such as Shearings and National Holidays.
FAQs About Thursford Christmas Spectacular
What Is Thursford Christmas Spectacular?
Thursford Christmas Spectacular is a 3 hour long entertainment show combining, singing, dancing, variety acts, and comedy with a festive theme, the perfect start to your Christmas celebrations.
What Age is Thursford Christmas Spectacular Suitable For?
It's recommended age is 8+ due to the longevity and content. Children aged 4 or under will not be permitted into the auditorium, we took Viggo who is 8 and he loved it, although it is a 3 hour long show, so I think the age suggestion is correct as younger children may struggle to sit still for that amount of time.
Is Thursford Christmas Show On this Year ?
Most definitely yes, after the sad cancellation of 2020, Thursford Christmas Spectacular returns to Norfolk for seven weeks from 9th November – 23rd December 2021.
Where is Thursford Christmas Spectacular held?
Location : The Thursford Collection, Thursford Green, Thursford, near Fakenham, Norfolk, NR21 0AS
We were invited along to Thursford Christmas Spectacular as guests, all thoughts and opinions are our own.