Looking for a fun, mesmerising trail for the family to enjoy this festive season, You will definitely want to add Thursford Enchanted Journey of Light to your list, you can either visit and do the Journey of Light by itself or combine it with the Christmas Spectacular.
Thursford Christmas Spectacular was unfortunately cancelled in 2020, due to the pandemic, lots of people were left disappointed not to see their favourite Christmas show, however the team at Thursford came up with a stunning alternative, the Enchanted Journey of Light.
This year they are BOTH happening! (Although the Light Journey is slightly shorter due to having the Spectacular taking place)
Thursford Enchanted Journey of Light
The Thursford Enchanted Journey of Light, is a magical walk-through experience for all ages running from 19th November 2021 until 23rd December 2021.
Due to the popularity of the Journey of Light, extra dates and times have been added on 24th, 27th and 28th December 2021.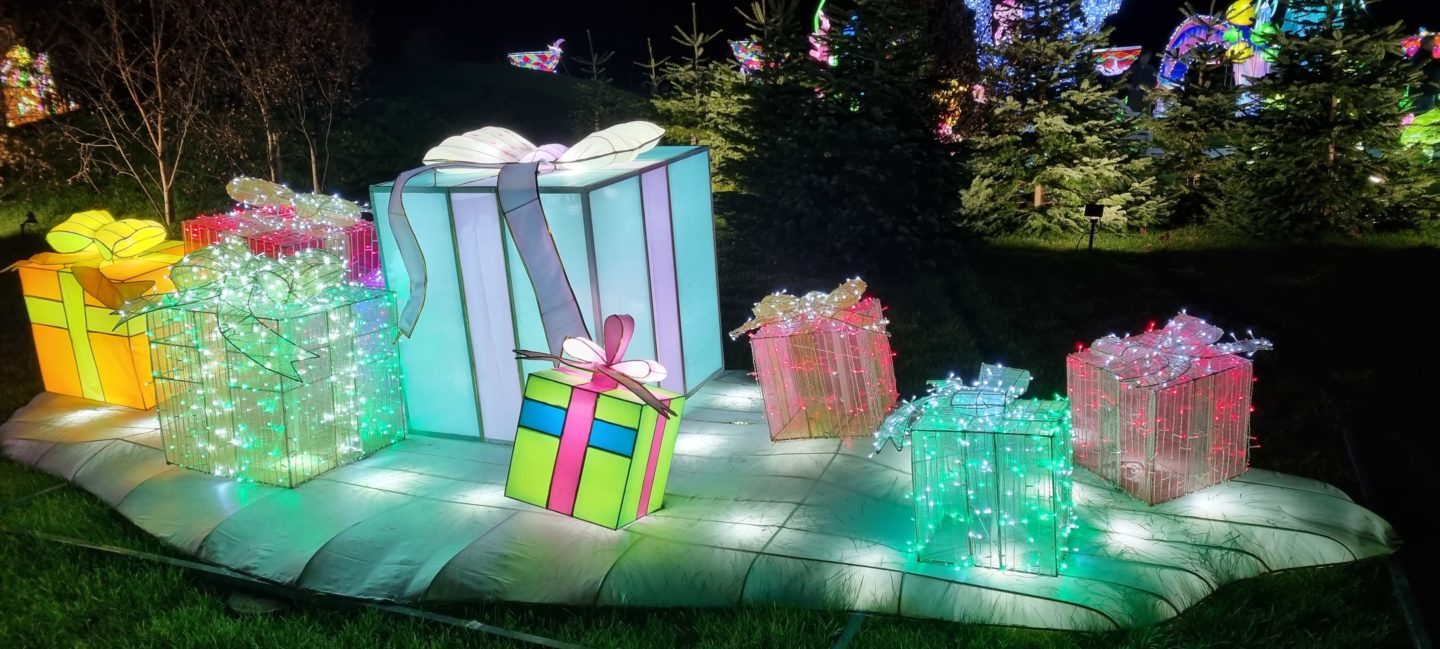 This indoor wonderland trail of steam engines, kinetic fairy-tale characters and an immersive light and sound experience (which has incorporated Santa's Magical Journey) that leads to a 4-acre Lantern Light Extravaganza of beautiful and breath-taking outdoor luminous sculptures, from a fantasy forest of jungle animals to the wilds of the North Pole.
Unfortunately Santa is STILL ICE-olating so will not be attending the event in 2021, as he doesn't want to risk not being well enough for Christmas Eve deliveries!
The journey begins at the entrance to Santa's Magical Journal building, where you are greeted by badgers, pink panthers, dancing bugs, polar bears and penguins as well as giant life-sized teddies!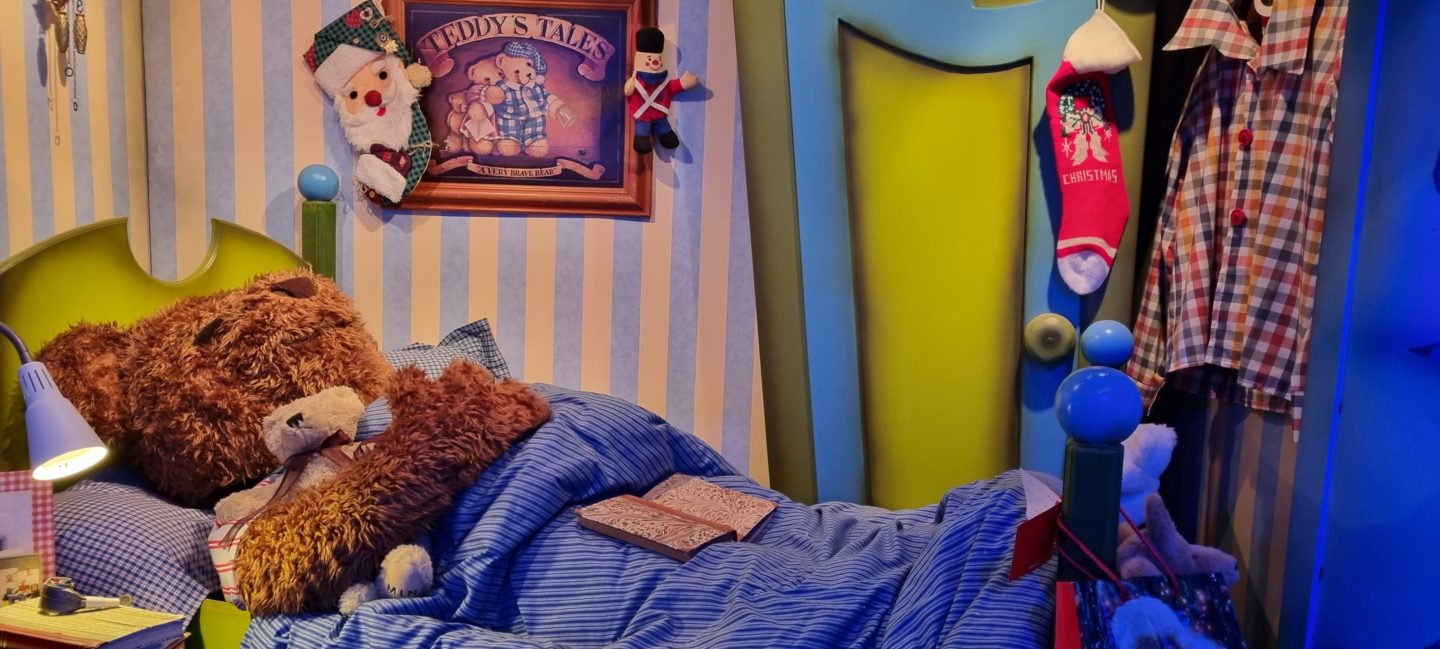 As well as the characters, there are lots of beautiful lights and lit up animals, making the enchanted journey a truly spectacular experience.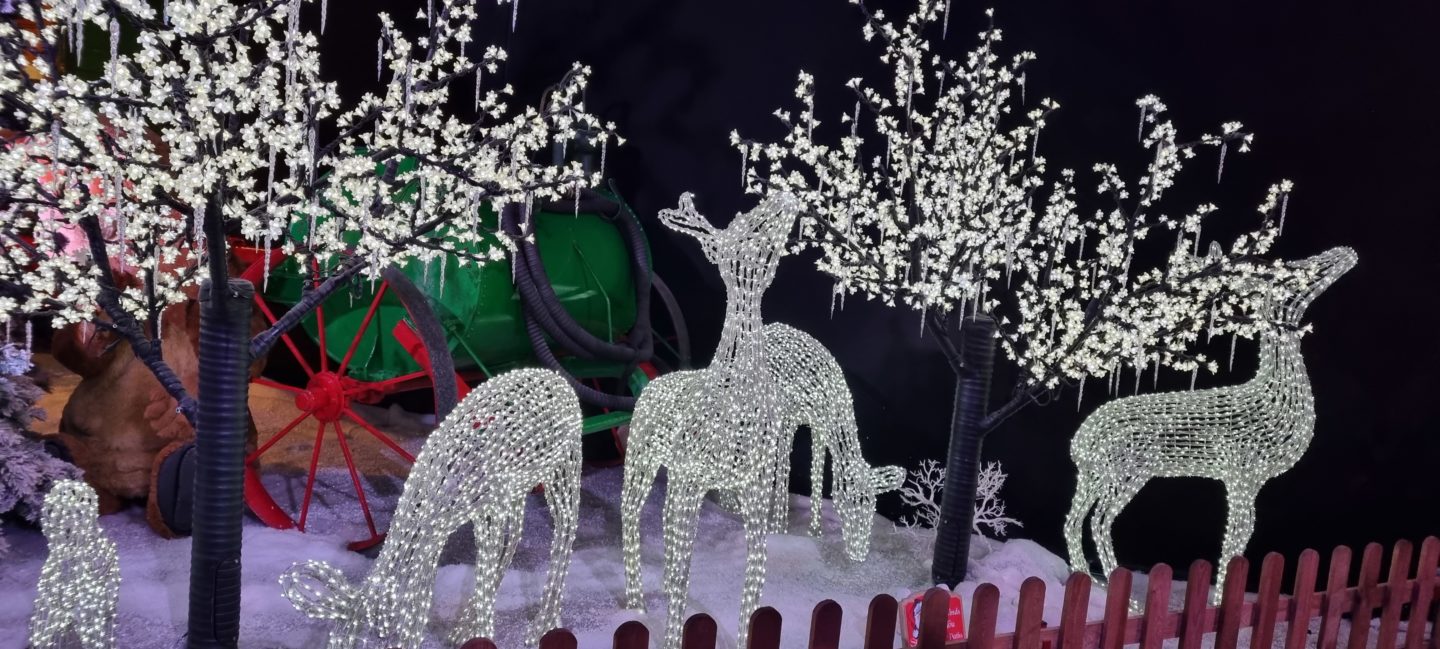 Then it's time to see if the elves have loaded Santa's sleigh, not forgetting to check in on the busy elves hard at work in the toy factory using the wondrous wrapping machine!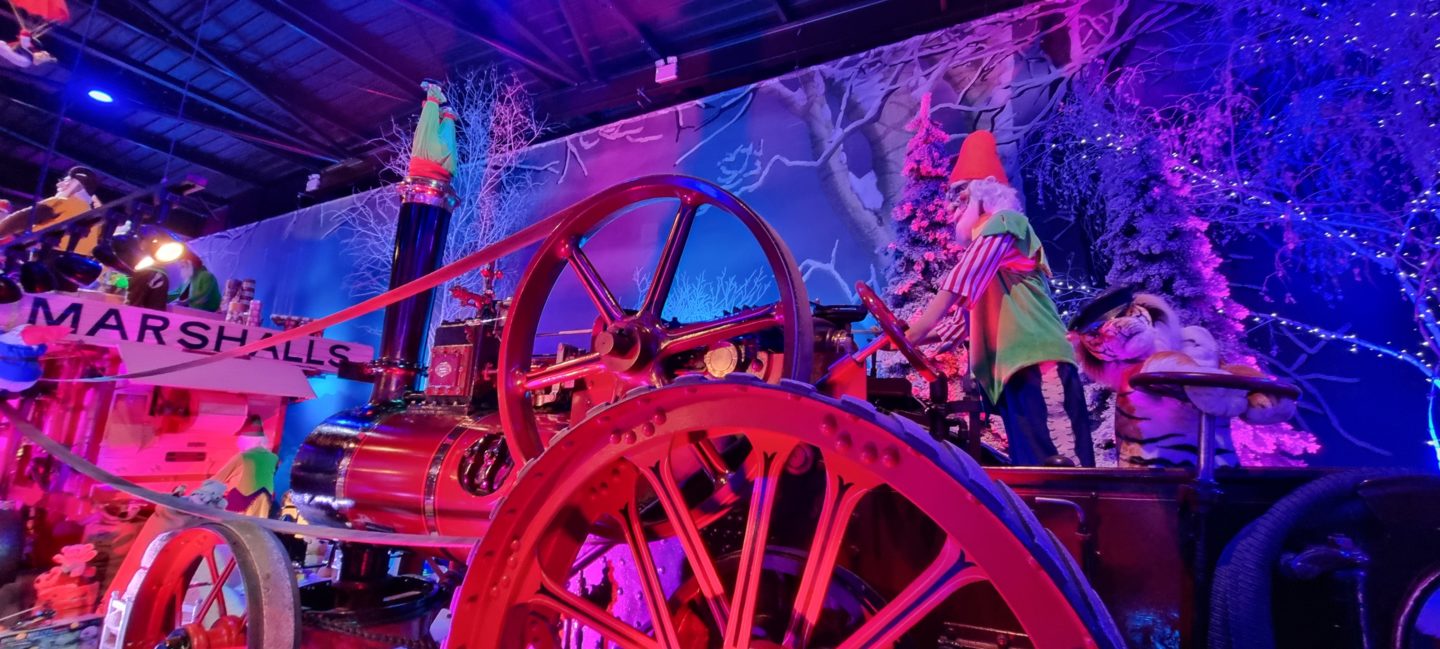 Once you've completed the indoor part of the christmas journey, its time to venture outside to the Lantern Light Extravaganza, and it certainly was exactly that!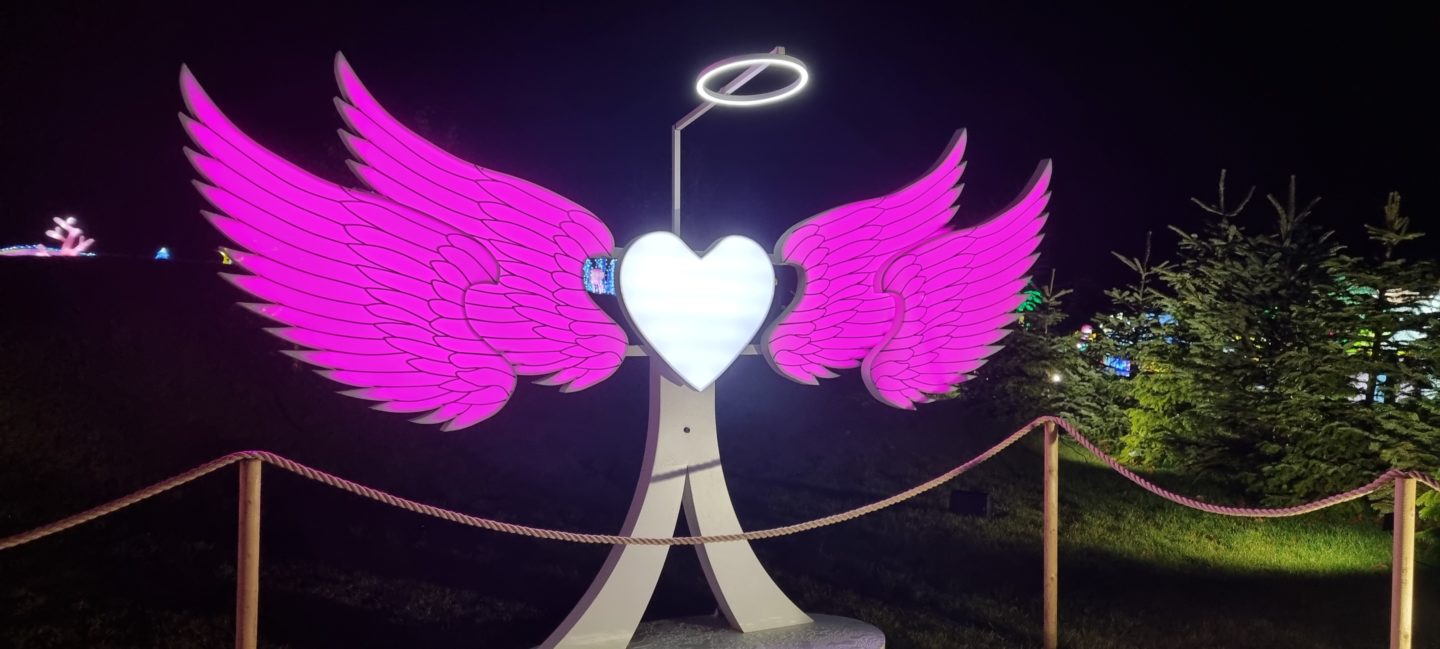 A couple of the lights were perfect for family pics, or teen selfies!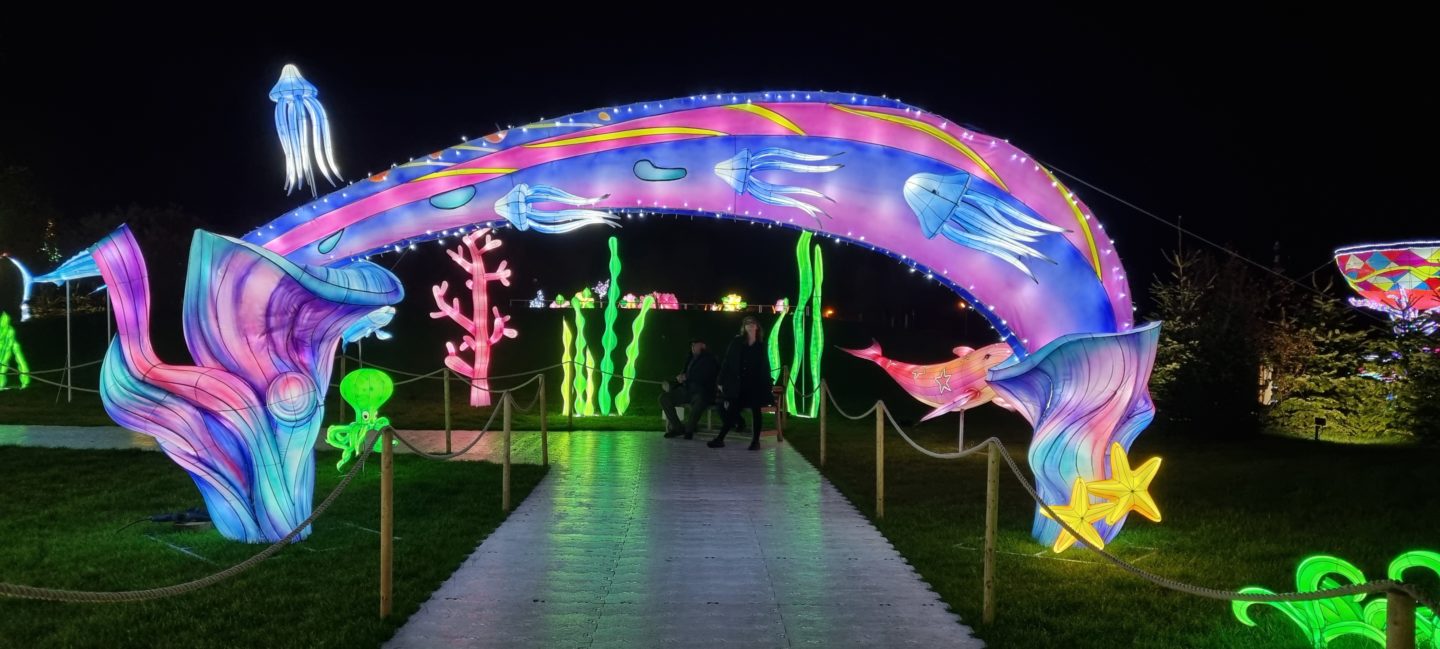 A beautiful, breath-taking festival of luminous sculptures, from a fantasy underwater world to the wilds of the North Pole.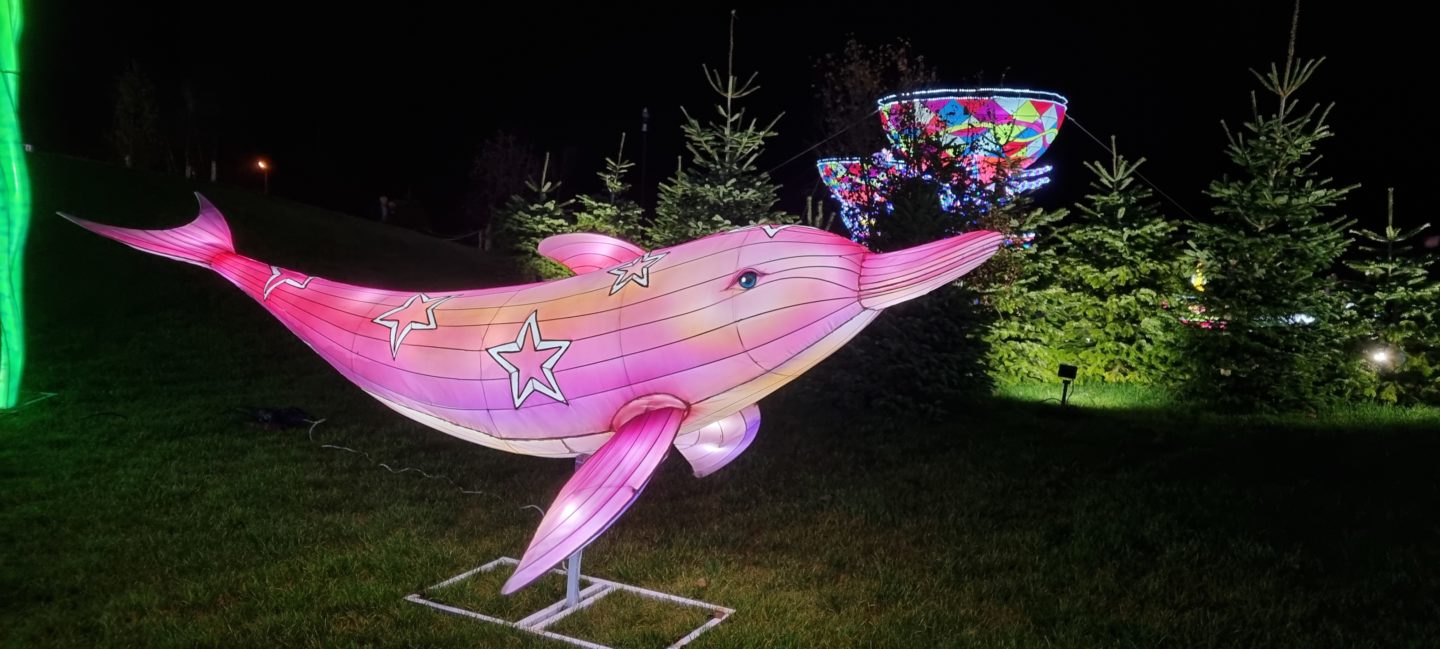 The underwater area had some stunning jellyfish, turtles, fish, all looking amazing lit up.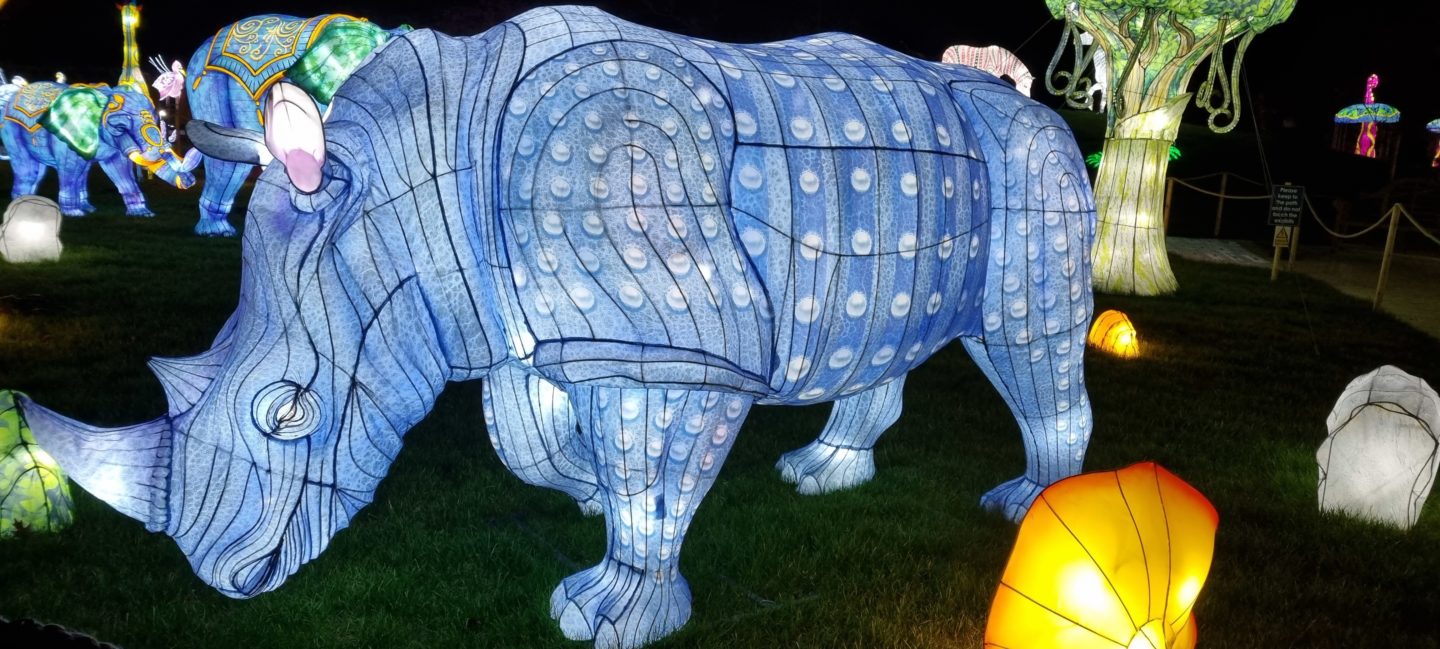 One of my favourite areas was the jungle, with Rhinos, Tigers, Lions, Giraffes and Elephants.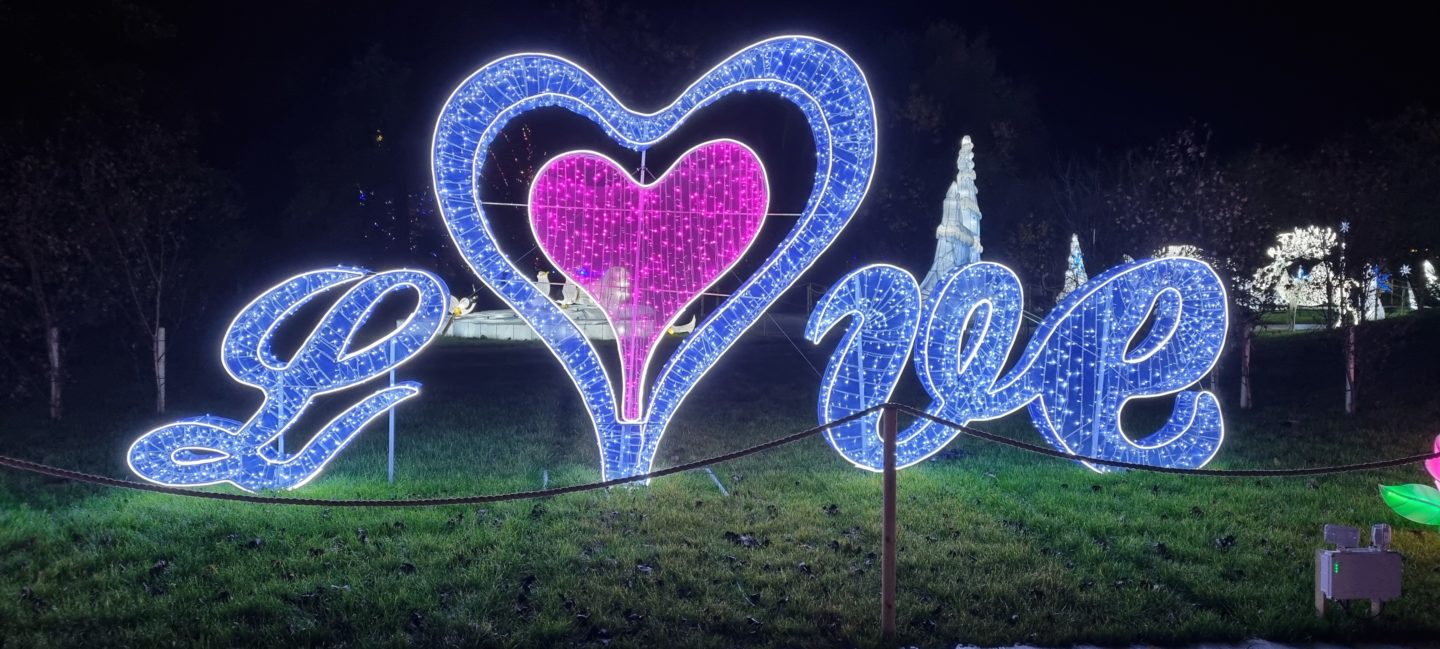 So many different lights and all spread out beautifully to ensure everyone could see them, whilst maintaining enough space between yourselves and another group, and plenty of room for everyone to take their photos.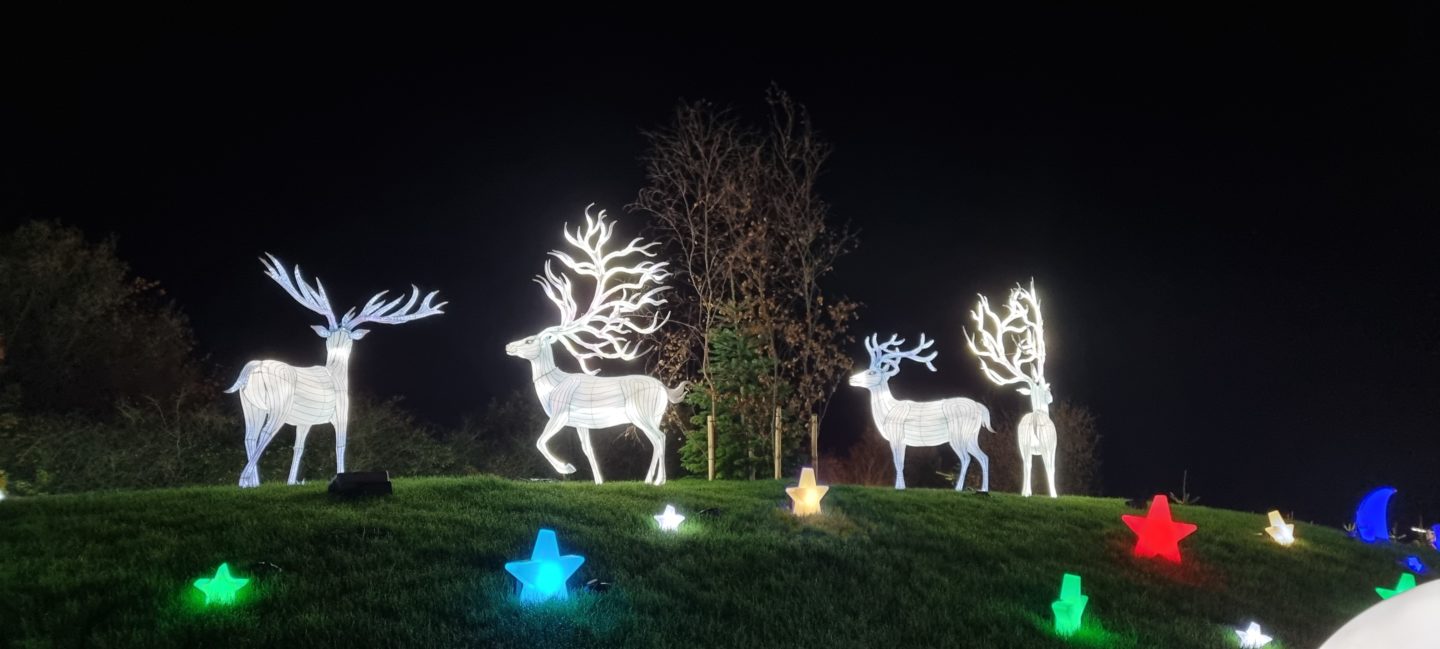 Both children loved discovering the next part of the journey, and guessing which animals they would find next.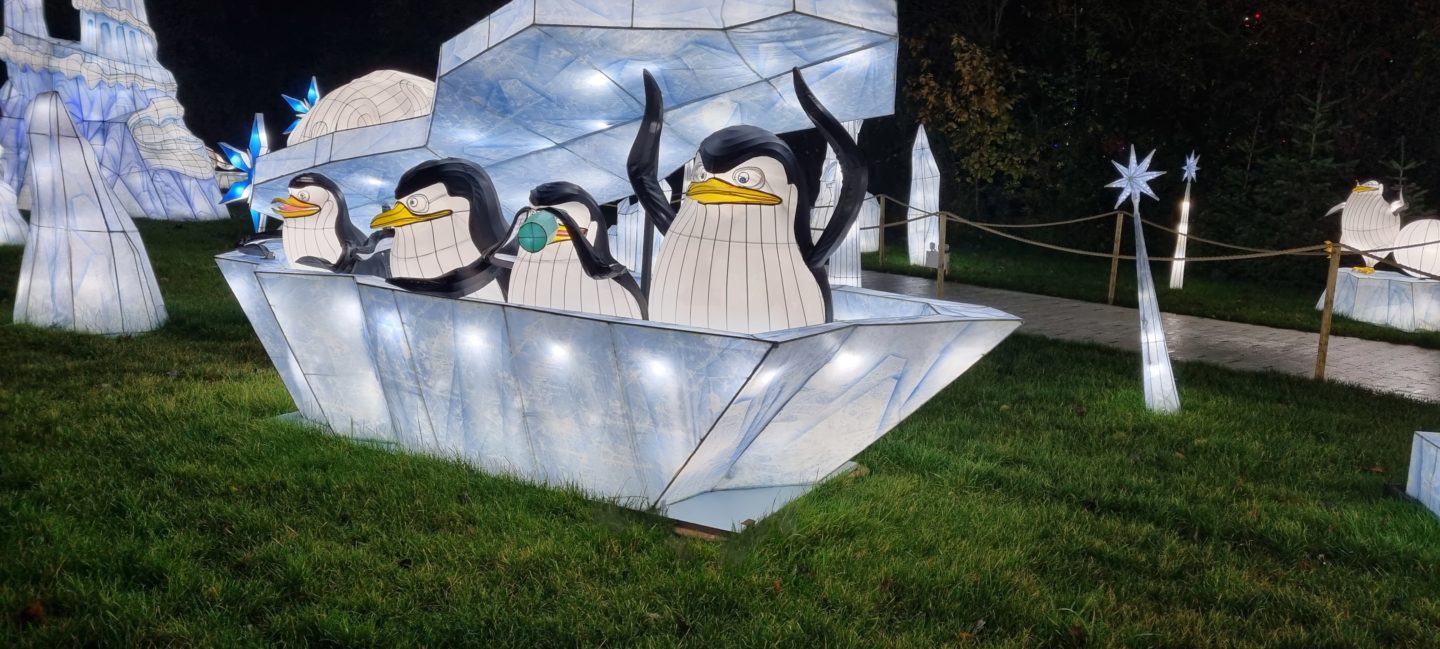 As part of the Enchanted Journey of Light, you can visit the outside bar, food options are available and Vintage Funfair will be open from 19th November 2021.
*Vintage funfair rides are not included in the price
Tickets for The Enchanted Journey of Light are available separately through the website HERE cost is £18 per person, under 2s are FREE.
Christmas Spectacular ticket holders only, are able to pay a £10 concession on the day to also walk the Enchanted Journey of Light before their show performance, subject to availability. However, to guarantee entry to the event at a day or time of your choosing, a full-priced pre-booked time slot is recommended.
For anyone with additional needs, there is a relaxed afternoon on 6th December where queuing will be less, music will be quieter and lighting will be softer.
We were invited along to Thursford Christmas Spectacular and Enchanted Journey of Light for the Press night, all thoughts and opinions are our own.