When I first heard that The Worst Witch was coming to Norwich. I was both excited and nervous. I had been a huge fan of Jill Murphy's books. Reading all about Mildred Hubble and her antics as a child  (way before Harry Potter was invented!). I also remember reading the same books to Xene when she was Viggo's age, and every night she would ask for one more chapter to find out what trouble Mildred would find herself in next!
Our thoughts on The Worst Witch
But I have to say I was not disappointed, both Eowyn and I LOVED the show.
Mildred Hubble was an ordinary girl who found herself in an extraordinary place: a school for witches. Now in her final year, accident prone Mildred and her fellow pupils are about to embark on their biggest and most important adventure yet….
Jealous Ethel Hallow is always out to spoil Mildred's fun. Miss Hardbroom is opposed to all fun in general. And just as Mildred sparks some inevitable mayhem certain to upset them both. An old enemy returns with a plan for revenge that could threaten not just the Academy, but the whole world.
The Worst Witch stories have sold more than five million copies worldwide and been made into numerous films and TV series. Featuring Jill Murphy's beloved characters, this new action-packed stage adaptation includes original songs, music, magic and a dose of Mildred's unique brand of utter pandemonium! 
The story starts as a re-enactment of Mildred's first term of school at Cackle Academy. How she turns up there quite by chance, and was never meant to enrol at the witches school. However the headmistress saw something special in her and knew she would become a fine witch one day. Although it took quite a while for her to master any kind of skills!
The story tells of friendship, courage and solidarity. There are the usual school cliques and teachers pet. But with events that take place, the entire school come together and unite against the enemy.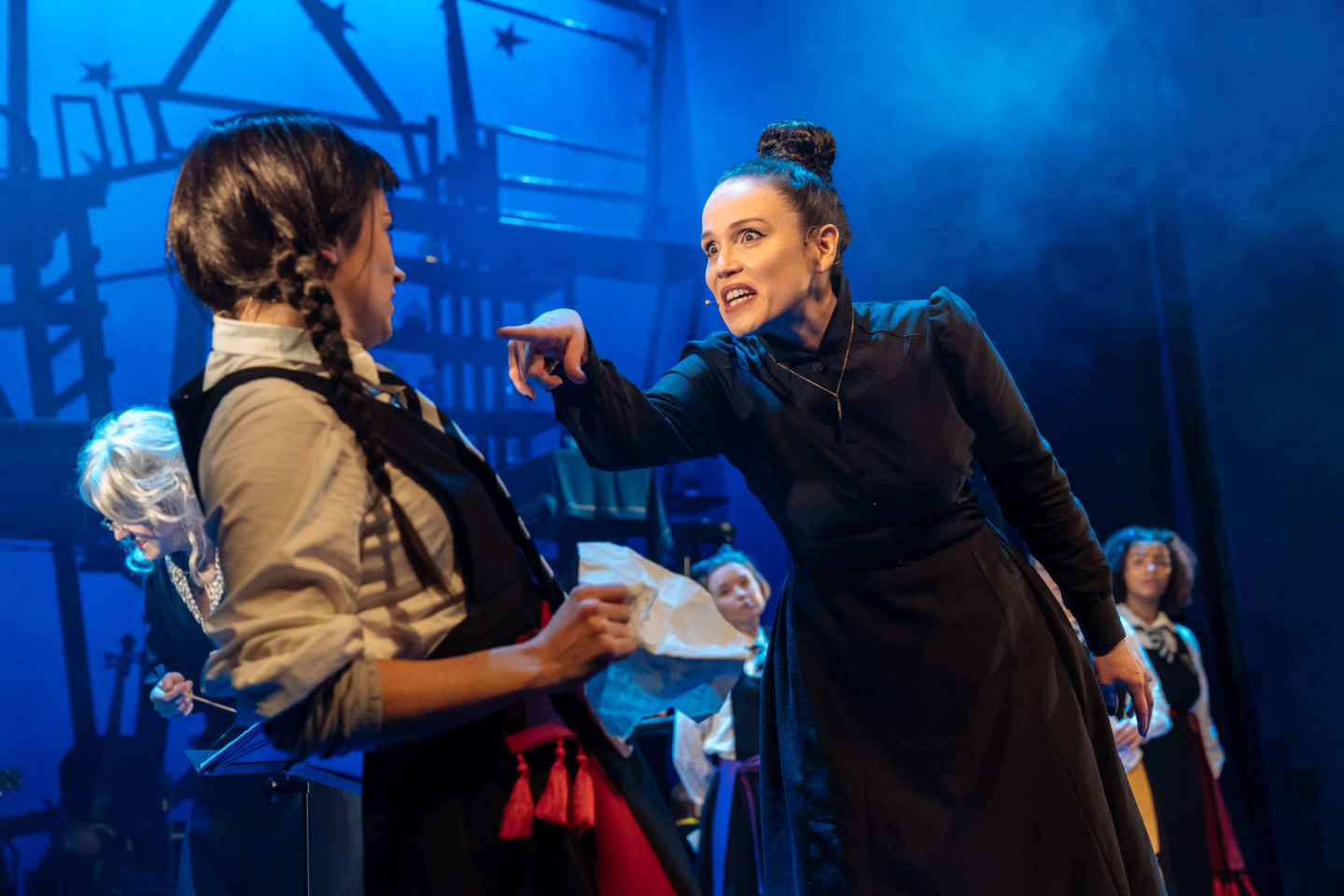 There is lots of laughter, questionable spells and some rather funky stunt broomstick riding. But ultimately it is a story of a girl who was unsure of herself and her abilities. Who proved to everyone that she could achieve so much more than she ever thought possible.
The show last for 2 hours and although the recommended age is 7+ there were lots of children under that age. All of who were gripped by the story and didn't take their eyes off the stage for fear of missing something. There were lots of mini witches in the audience and the excitement on the children's faces when the members of Cackles Academy came out into the audience before the show started. Shows how much these witches have already been taken into the hearts of the younger generation.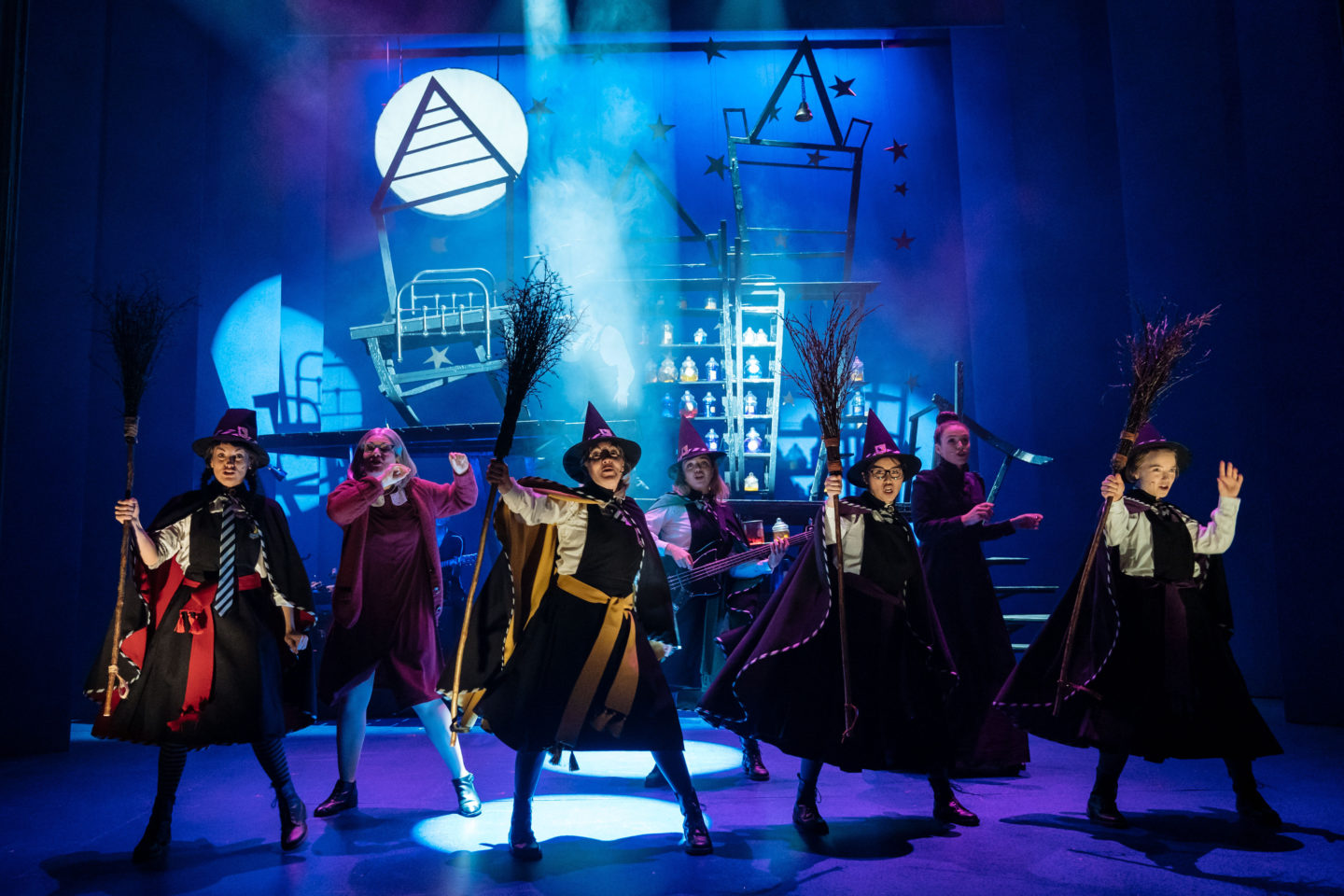 The Worst Witch is appearing at Norwich Theatre Royal until Saturday 20th April. You can book online or call the box office on 01603 63 00 00
If you are not local to Norwich. There are a few more places to catch the Live Show, check out The Worst Witch Live
Looking for more Family Theatre, check out Awful Auntie and The Comedy About A Bank Robbery
Linking up with Cultural Wednesday