Last night Neva and I went along to the opening night of The Comedy About A Bank Robbery, the entire Norwich Theatre Royal was full to bursting and it was an amazing evening with laughter echoing across the theatre!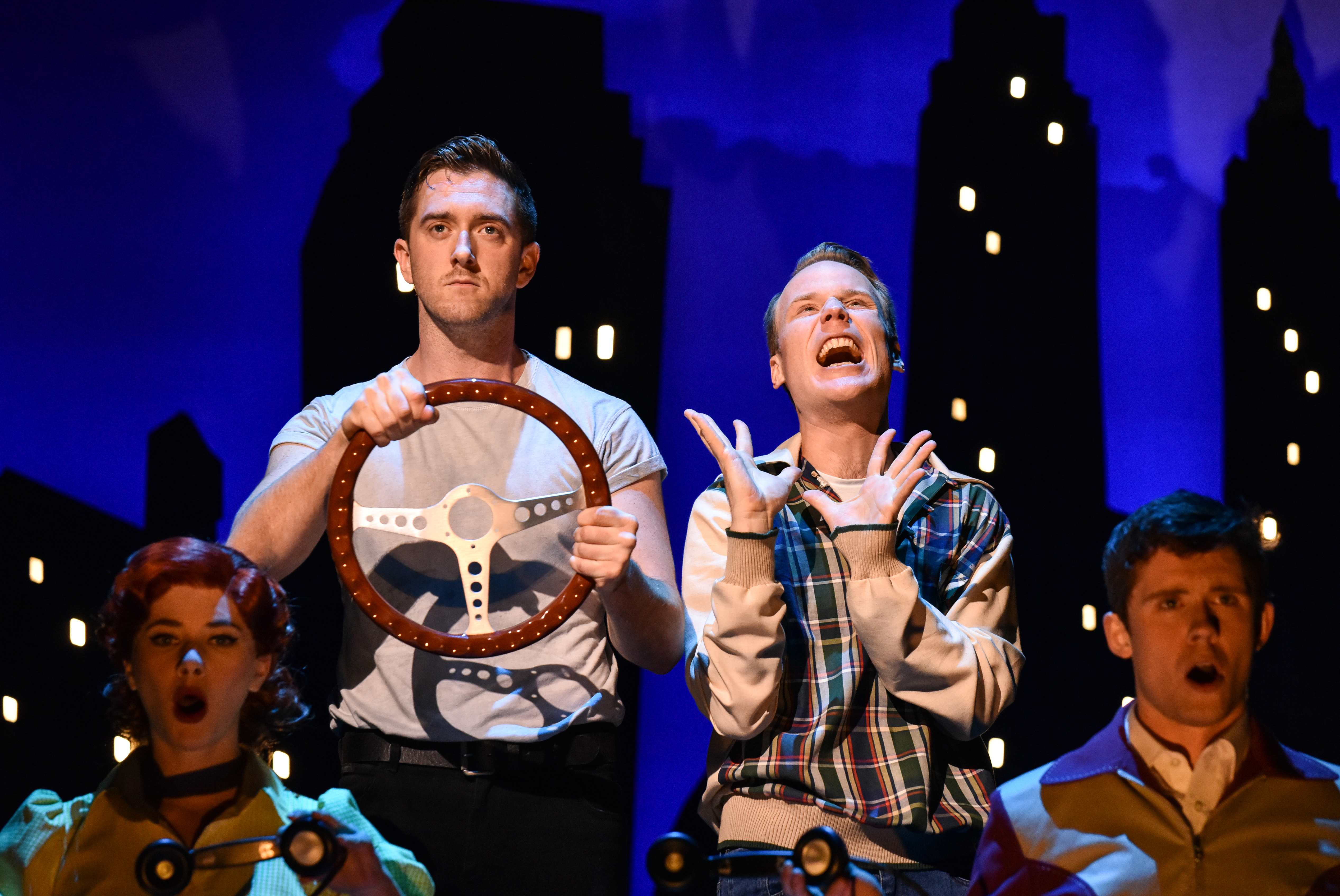 Here is what the blurb says:
Ocean's Eleven meets the Marx Brothers in this dynamite new comedy now in its third year in the West End!
Following the phenomenal sell-out success of their multi award-winning comedy The Play That Goes Wrong, Mischief Theatre return with their latest smash hit, The Comedy About A Bank Robbery.
A priceless diamond has been entrusted to the city bank, an institution so corrupt that even the security guards are on the take. Can it be safely stored or will it all go horribly wrong?
Don't miss this smash-and-grab hit comedy that's guaranteed to deliver swag loads of laughter. Book now, it'd be criminal to miss it!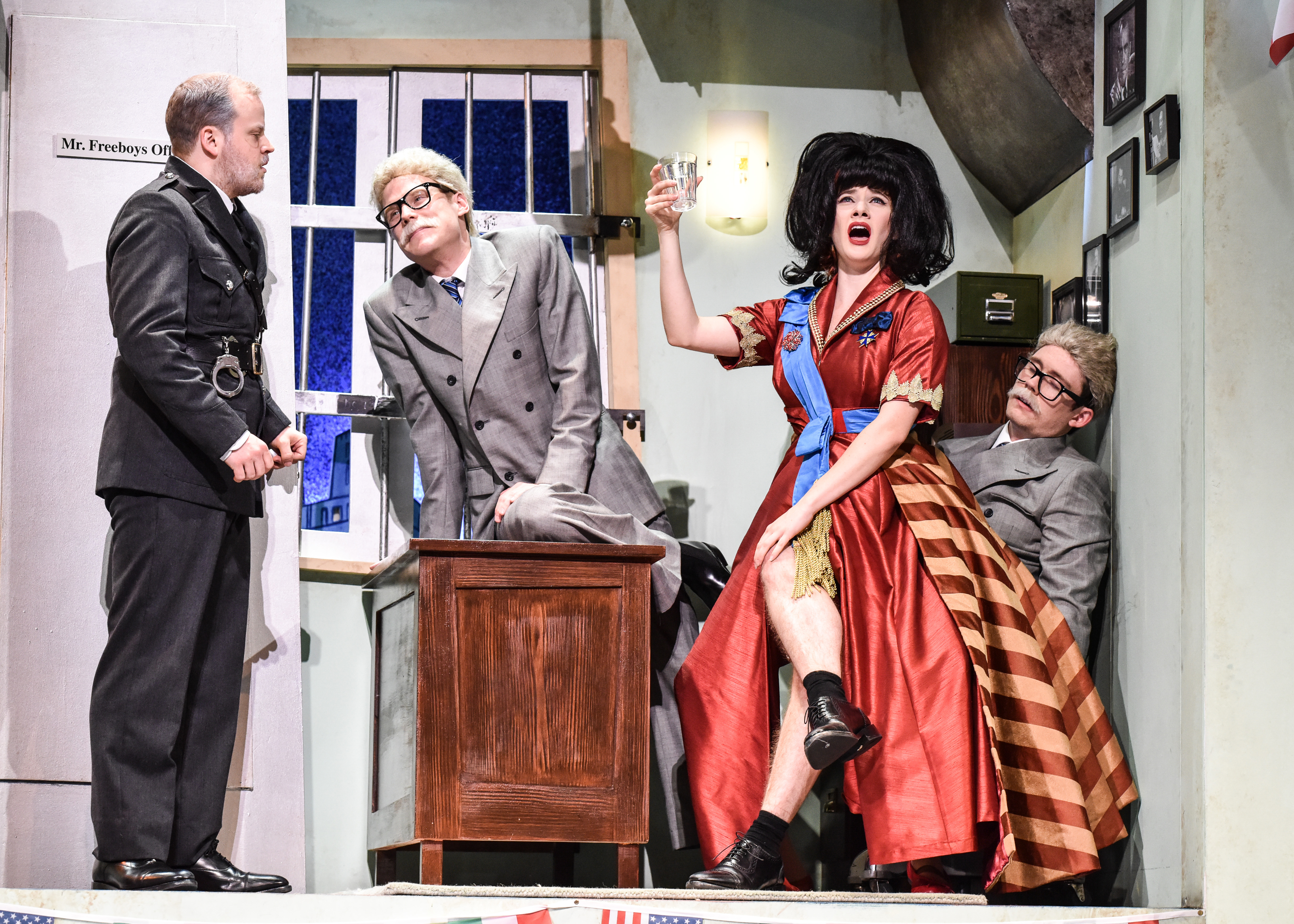 All of the children are familiar with Peter Pan Goes Wrong and A Christmas Carol Goes Wrong, they have been on at me for ages to book tickets for A Play That Goes Wrong at The West End and after tonight's performance, I totally agree with them! I knew it was going to be a great show as its produced by Kenny Wax who impressed me immensely with the amazing SIX that we saw at Norwich Playhouse in the summer before its sell-out West End run, and we were most definitely not disappointed!
The age range in the theatre last night was huge, with children the ages of mine who had obviously caught the other performances on TV at Christmas or via Youtube, all the way through to the more mature generation, which just goes to show how appealing this show is to every age group!
There were so many play on words that it was hard to keep up, the opening scene with the inmates and all of the wardens keeping their plan secret and telling no-one was hilarious, every character had funny bones, from their facial expressions to their epic acrobatic skills, not to mention they all had stunning voices.
Eddy Westbury did a grand job as Mitch Ruscitti and Tom Hopcroft was brilliant as Sam Monaghan, both of these guys are the understudys but you certainly wouldn't know it, they were outstanding and worked really well together, alongside Julia Frith as Caprice.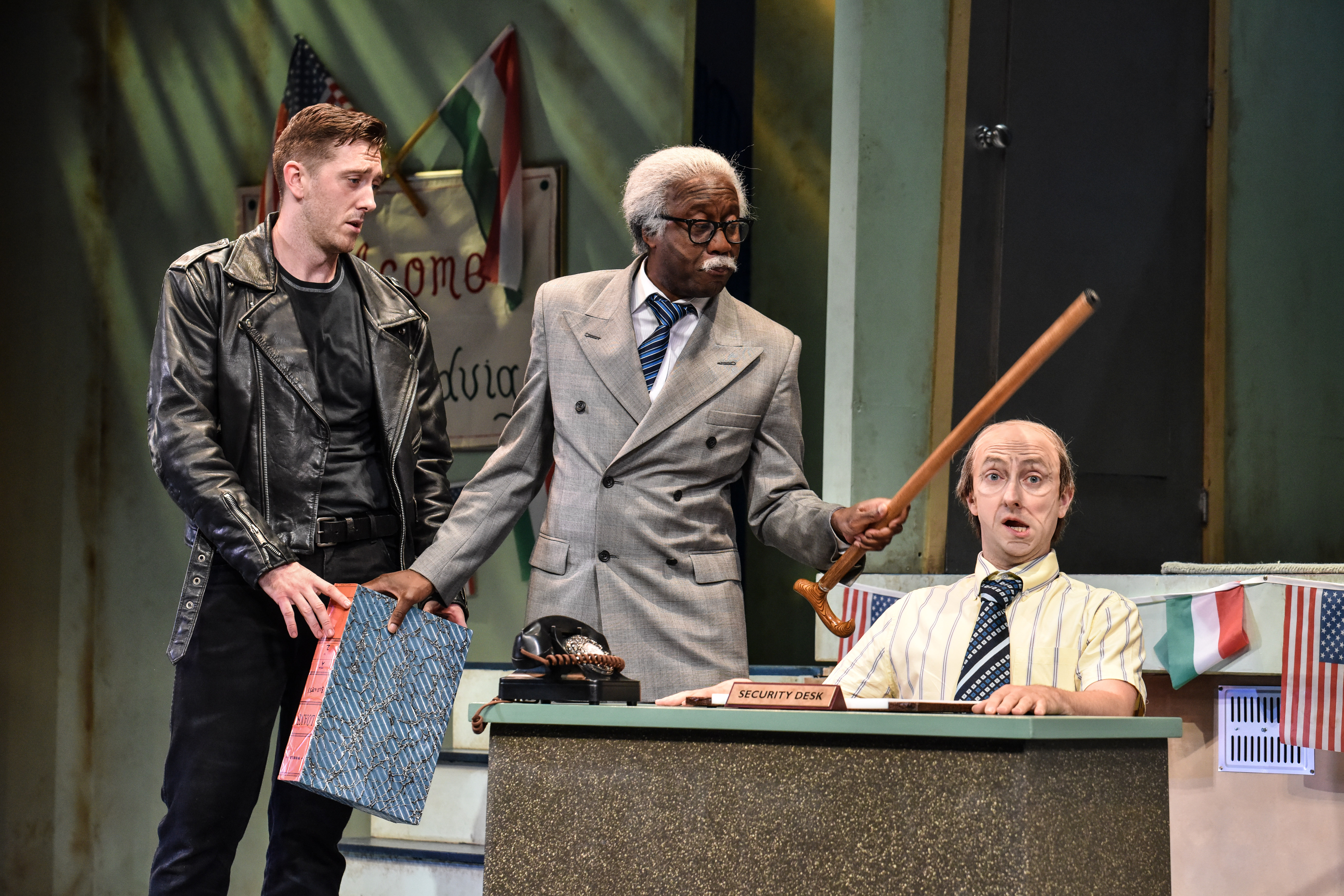 Jon Trenchard was absolutely fabulous as Warren Slax, and I LOVED the scene with the folder, desk and walking stick! But equally as hilarious was the scene with them in the air vents and the office below! (Many people reading this won't have a clue what i'm talking about, so you need to book your tickets to see exactly what I mean!)
The Comedy About A Bank Robbery is in Norwich until Saturday 20th October, but hurry up and book your tickets as they are selling FAST!
Wednesday 17-Sat 20 evening shows at 7.30pm Wed 17, Thurs 18 and Sat 20th matinee performances at 2.30pm
If you do not get to see this wonderful show whilst its in Norwich, check out the website for further tour dates