10 Must Have Camping Items
When Millets heard that we were considering taking all seven children camping they obviously thought we were bonkers! So much, that they sent us a care package to keep us going, which included some amazing products, so if you are going camping in the near future, don't leave home without these 10 must have camping products!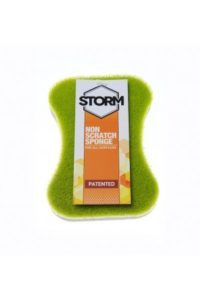 Effective aid to your cleaning process, whether for textile, leather or hard surfaces. Foam side removed loose contaminates. Coloured side removes more stubborn dirt, and when used wet will not scratch thanks to the unique flocked surface. The perfect size to do all the dishes, especially the pan after the baked beans have been cooking!.
2. Zap-It Mosquito Bite Relief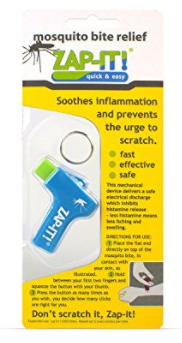 Mosquito bite relief. Rapidly stops itching and the urge to scratch. Treats over 1000 bites. Effective on most common insect bites. Dramatically reduces inflammation and skin blemishes. Extensively tested by leading entomologists who agree that "Zap-It! is effective" No batteries required, no chemicals, non-allergenic. Ecologically sound, no sell by date. Safe, simple and easy to use. Portable, discreet, can be used anytime and anywhere. With the weather being so changeable, its difficult to know if these sneaky little pests will decide to have a buffet on your skin, so it's always worth taking something, just in case!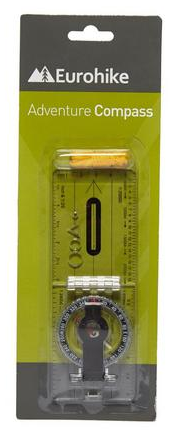 Plastic construction – for a durable compass, measures in mm and inches. Folding lid with sighting hairline. Magnifying lens viewer, rotating housing. Includes lanyard. 1:25000, 1:63360 and 1:24000. The perfect accessory for a hike or climbing a mountain.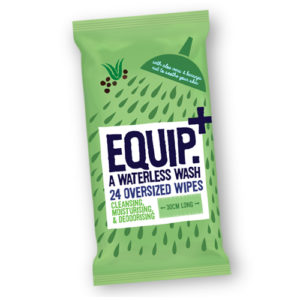 The perfect alternative when washing with soap and water isn't possible or practical, or when the washing facilities are half a mile from when your tent is!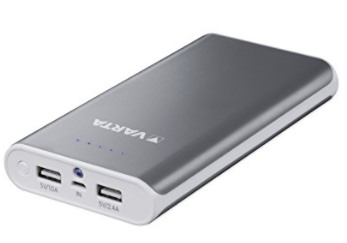 Compact and powerful 16.000 mAh Li-Ion battery, 2x USB Out ports: 2.1A and 2.4A 5 blue LED gauge for charge and discharge indication. LED flashlight; press for 2″ for on, 2″ for off. Short-circuit, over-discharge, over-heating protection. The teenagers would probably argue that this is THE most important product for camping, especially if their electronic devices are running low!
6. Weird Fish Drinking Bottle
Small, compact, lightweight and robust with a handy caribina attached to the screw top, our Oregon drinking bottle is a fab gift idea for those people in your lives who enjoy time in the great outdoors. Featuring:
Lightweight aluminium construction

Screw top with caribina

Blue anodised finish

Large Weird Fish logo
Perfect bottle when out on hikes with the family, and it looks very funky too.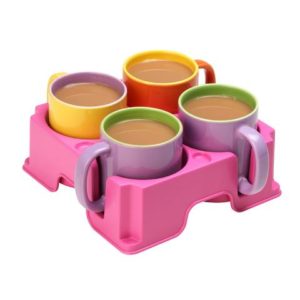 Originally conceived by yachtsmen, David 'Trotski' Trotter, for use when sailing in rough seas, muggi is a new and safe way to carry hot and cold drinks. Made from a lightweight but super tough Polypropylene material, it's designed so that it's light and easy to carry, but also strong and secure. muggi holds your mugs, glasses or cups in four precision moulded slots. muggi is just as useful for a host of outdoor occasions, from camping to working on site; enjoying a music festival to relaxing in your garden. I love this and its become one of my favourite things to use, especially the amount of cups of tea I make in this household!
8. Storm Fast Dry Proofer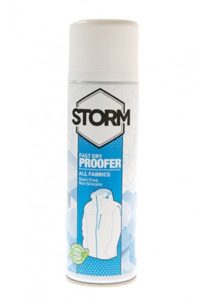 Advanced Air cure proofer, this fast drying product required no direct heat to becomes active within minutes. No staining or visual affect to material due to being none silicone. Restores originally performance to outerwear and equipment. With good old English weather, using this on your clothing before you go camping is a must.
9. Clif Coconut and Choc Chip Bar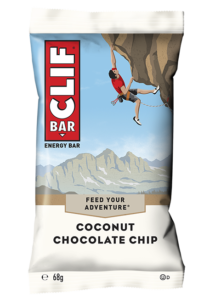 It's the first bar we made, and it's still everything we are about. Wholesome ingredients. Performance nutrition. And great taste. Whether you're on a 150-mile bike ride or exploring a new trail, this energy bar is built to sustain your adventure. Perfect for a family adventure, very tasty, but you can't eat much!
10. Varta Lantern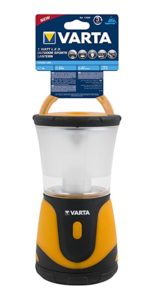 The camping lantern is water resistant (IPX4) and therefore perfect for any application such as camping, cycling, climbing and other outdoor activities. It is also perfect for picnics or for use in the workshop or on the balcony and terrace. In addition it can also be used as emergency light. With a dimming function for a continuously adjustable light intensity, the light can be perfectly adapted to any situation and is thus suitable for use in tents, caravans, sheds, boats, garages, on Halloween, during power failures or at night at the camp fire. With a runtime of up to 200 hours and up to 90 lumens, the light has a high endurance thanks to the energy-saving 1 Watt LED technology. Just what you need inside the tent or finding your way back in the middle of the night!